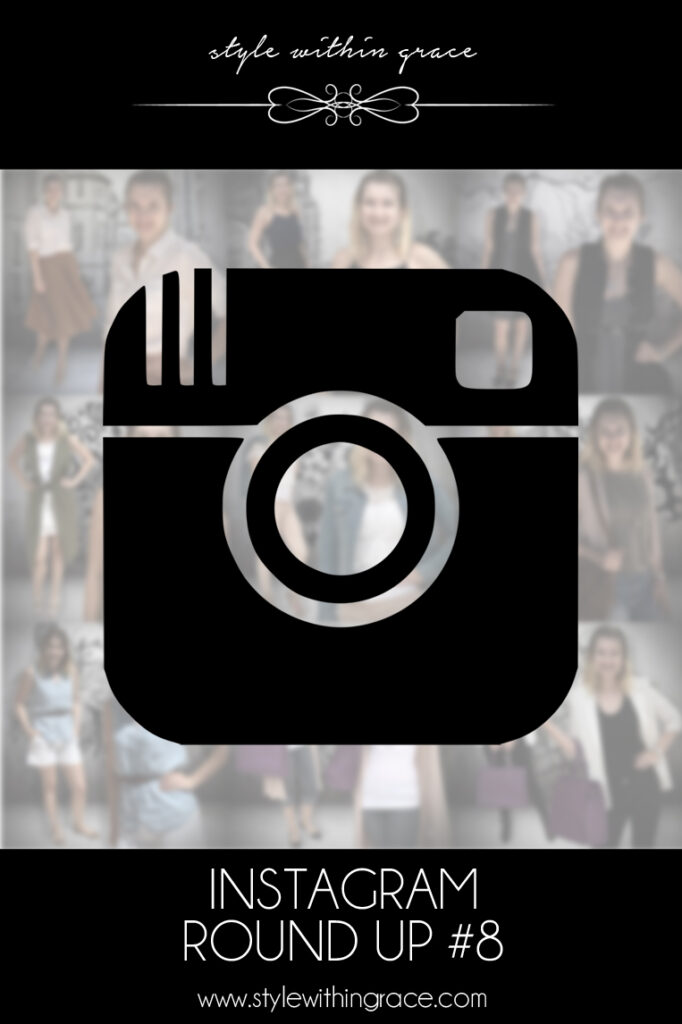 I'm just going to say straight up that I really struggled this month for #MinimalistMarch. So much for supposedly making fashion more simple. It was even more of a struggle than before because, it turns out, I really don't have that many neutral items in my wardrobe. Even though I said that this month was about the minimalist style as opposed to capsule wardrobes, this essentially was a capsule wardrobe because I had  limited clothing options to choose from in the neutral palette. Most of my neutral pieces seem to be heavier and warmer pieces as well so because March was still so hot here I couldn't bare to wear anything too warm. If it was cooler I could have come up with a heap more interesting outfits with some layering.
My inspiration bloggers and celebrities wear neutrals in some really great ways but I don't think I have really figured out the knack for it yet. I talked about how minimalism was about having interest in silhouettes and details on the basic pieces but I think I struggled to add the interest because my basics are just that, too basic. I think I need to focus on getting quirky quality basics when I buy more in the future.
My Instagram posts were changed up a bit this month for the new minimalist theme. I used black and white pen drawings and de-saturated colours for the photoshop backgrounds. Who knows what I'll do next month. I found it really hard to talk about each outfit below in any detail so I didn't include very many here. If you wanted to see more of what I came up with for #MinimalistMarch and for the rest of my #NewYearNewYouStyleChallenge check out my instagram @stylewithingrace.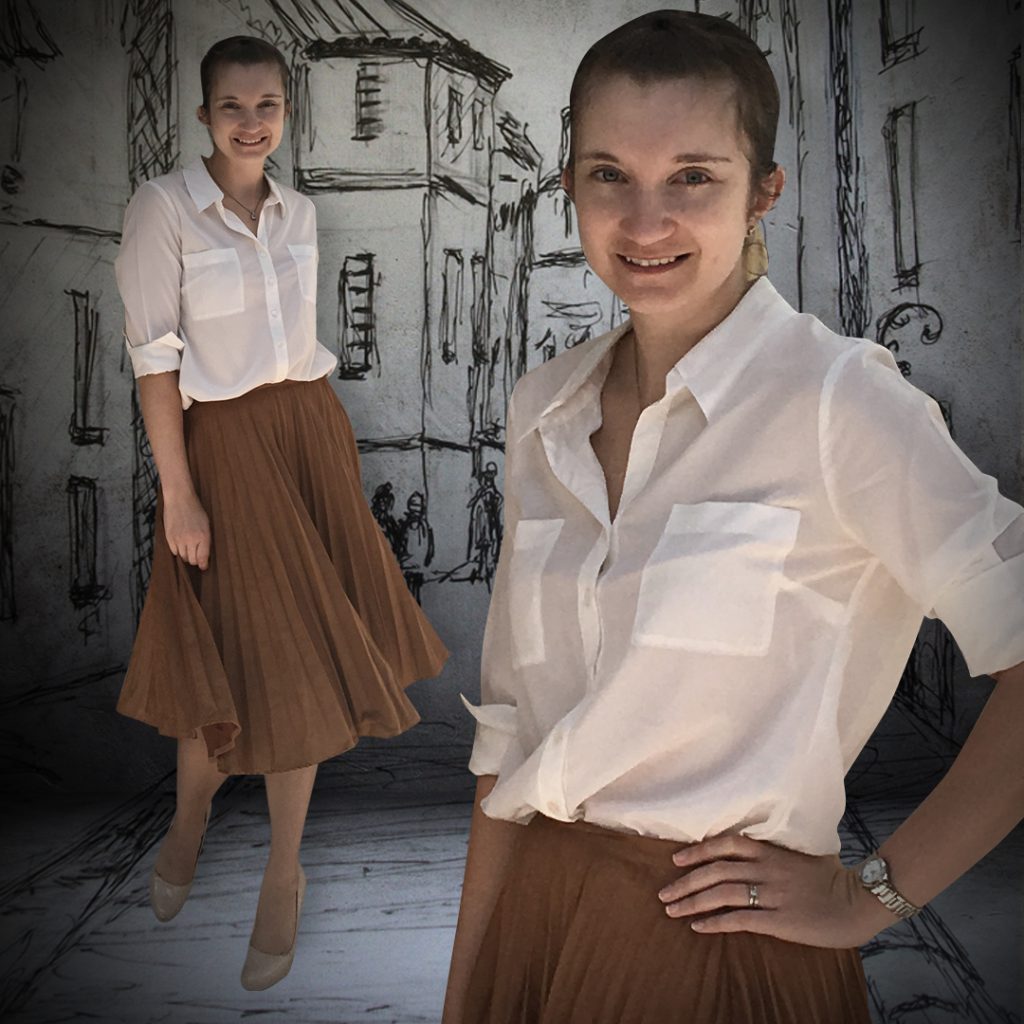 Day 3: Blush is the New Black, Rose & Tan, Blinded by the White
This skirt is actually suede leather. It feels amazing and is a great skirt to take into the colder months. Just be careful not to get any stains on it because you aren't allowed to wash it. I think it even says do not dry clean on it as well so I'm completely baffled as to how to clean it. I take it off as soon as I get home to try and put off the need for a clean as long as possible. Anyone have any experience in this?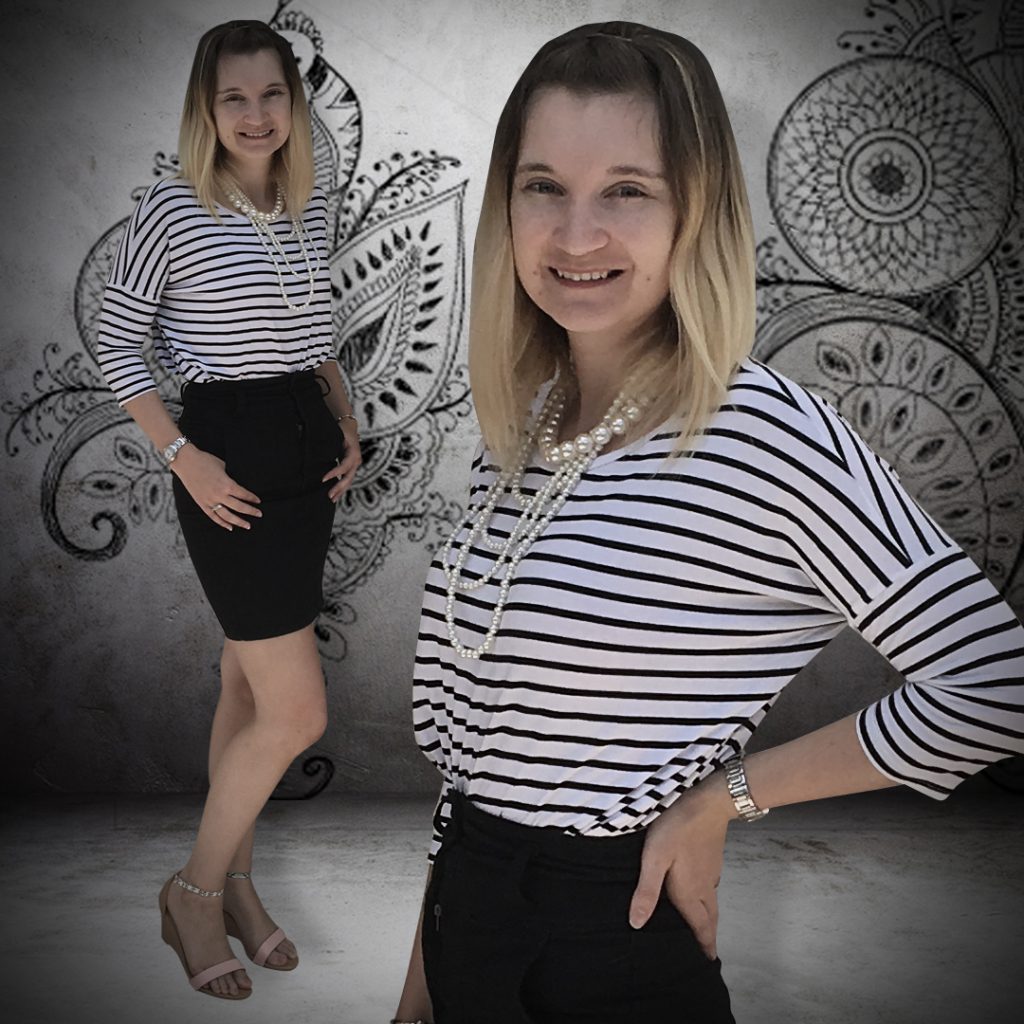 Day 16: Lucky Charms, Silver of Gold, Spring Stripes, Pearls & Glamour Girls, Strong is Beautiful
This outfit is pretty simple and I don't think it requires much explanation except for the shoes! I love these shoes! If you haven't heard of Conf3ss shoes yet then you need to discover them stat! They are nude and black base shoes in flats, low wedge, mid wedge, high wedge and high heel that you can swap and change out the straps to create new looks. They are shoes that literally go with everything!
I just received my first pair in the mail the day before I wore them. I went with the nude wedge and here I'm wearing them with the Oh Baby Pink Toe Strap and the Pale Snake Skin Ankle Strap. They also come with a T-bar but I didn't feel like wearing that today. When you buy a pair they come with 3 free strap sets including the colour of the shoe.  They are apparently made with magnets with the sole of the shoes to make them super comfortable as well as gel toe inserts to make them even more comfortable. I did actually find these rubbed my toes a little bit though but I get blisters from pretty much every single shoe ever.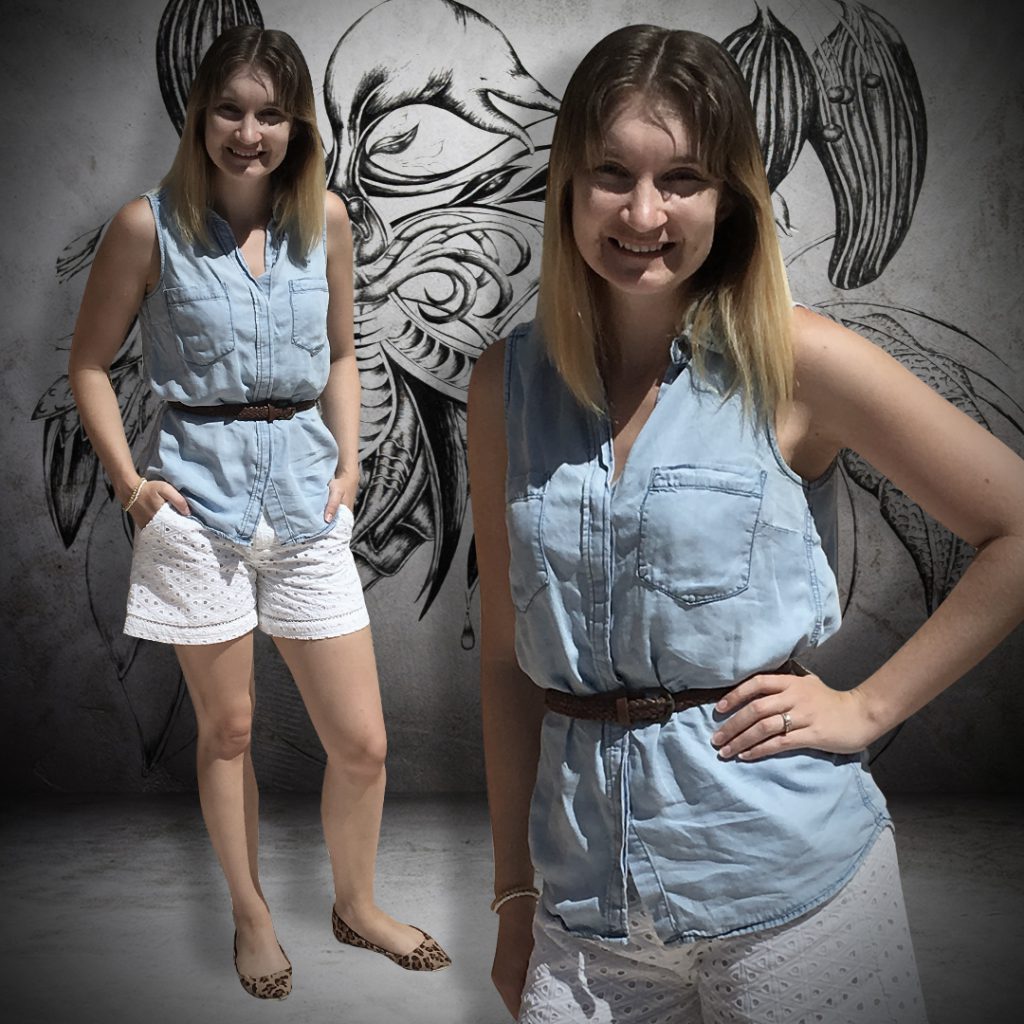 Day 18: March Madness, Miss Fancy Pants
I love finding bargains so when I saw these shorts for only $4 I was keen. They are really comfy and versatile too so I'm sure I'll get good wear out of them. I love the lace like pattern as it gives more interest and depth in an outfit. When I first put this outfit on I thought the pants sat a little low to tuck the top into. But when I later tried it worked just fine. Instead of tucking this time I belted over the top to define my waist. This is a quirky trick if you are wearing something that needs some forced shape.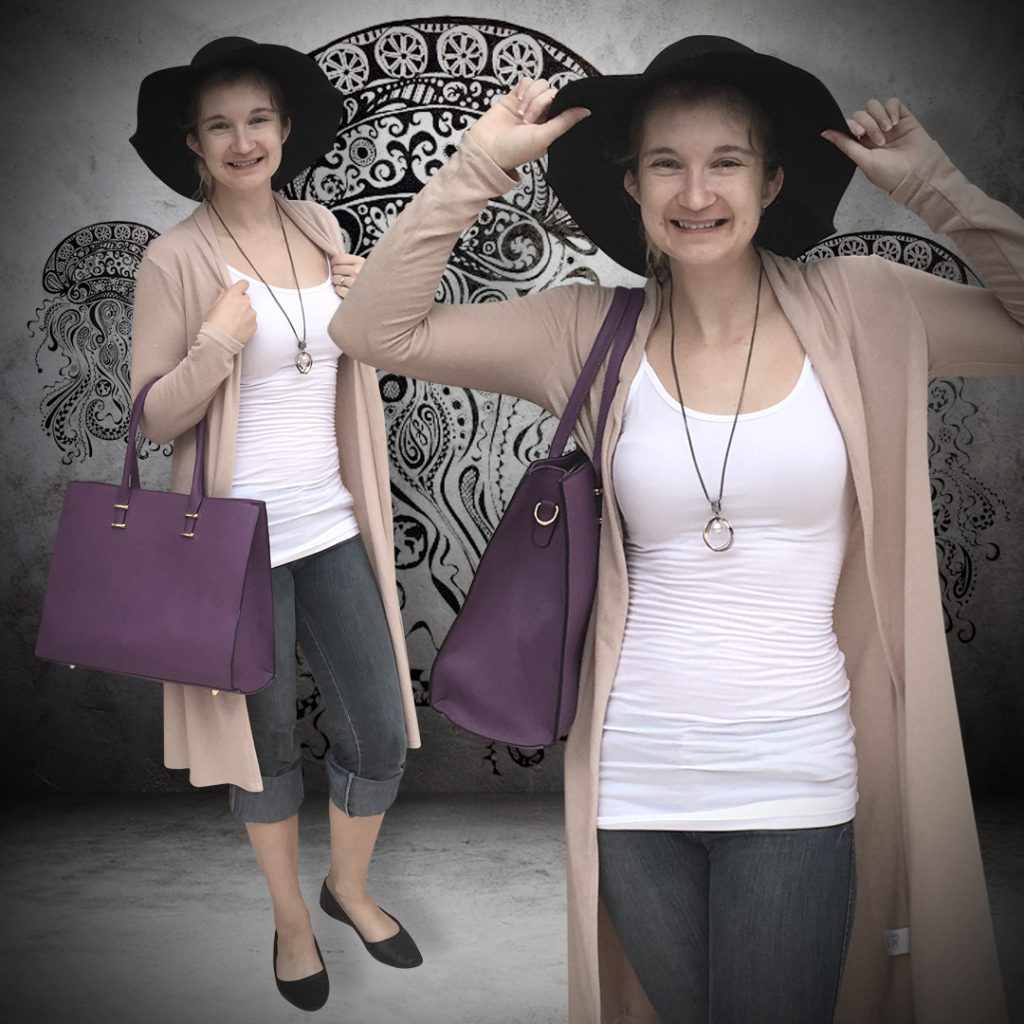 Day 21: Above the Ankle, Strut Ur Stuff
I brought my latest obsession in handbags back out again. I'm not sure if it counts as cheating as it's not really a muted colour. But the rest of my outfit sticks to the neutrals and muted only rules. It's amazing what just a little bit of colour can do though. I really feel it lifts and adds so much more interest to this outfit. I love the added black felt hat too! Snap one up for yourself at Kmart or Sammydress. They are both pretty much identical.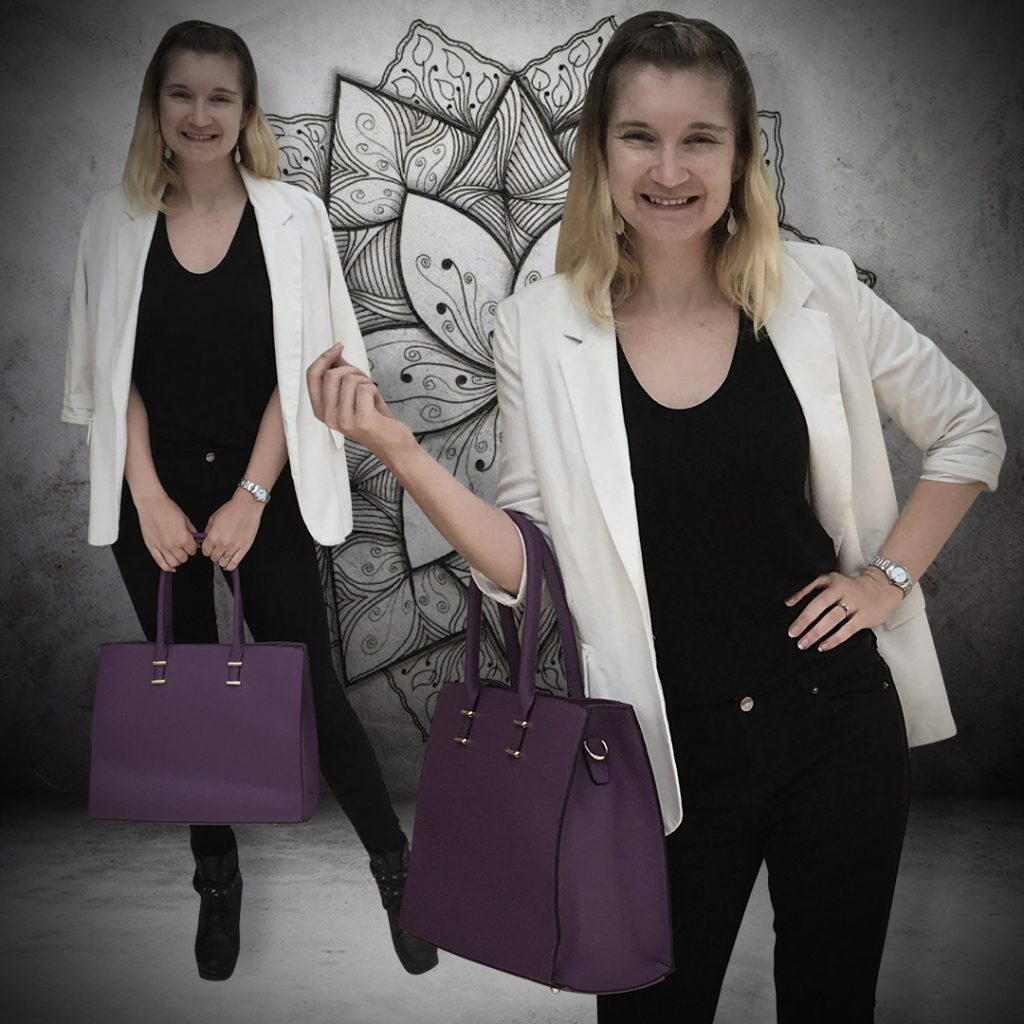 Day 22: Leather Weather, An EARful, Under a Blazer, Forgot I had this, Boyfriend Vibes
Once I got the purple bag out I couldn't stop pairing it with my neutral outfits. The plus side of wearing plain outfits is, I guess, that you can have a statement bag. I stuck with the classic black and white here. I was proud of myself for fitting in so many instagram prompts. My white boyfriend blazer looks very classy I think with all black pairings.
I hope that you'll join me for #ThirtyinThirtyApril next month. Find out all about it and what it involves here. I'll be back with more instagram round ups then.