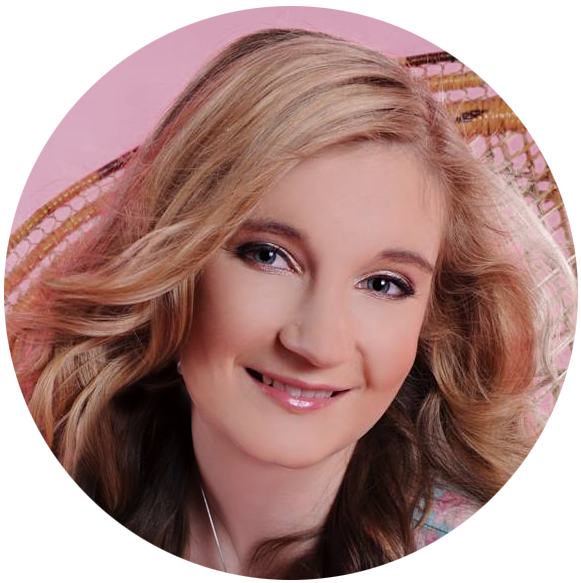 And I believe that getting dressed everyday should help psych yourself up for the day ahead and give you the confidence you need to take it on not leave you confused and frustrated. I believe that having a creative outlet either within your outfits, on your nails or through DIY projects, can increase your overall life satisfaction and contentedness.
---
I am a 20-something year old fashion addict who thrives on layering, pattern mixing and unexpected pairings. I'm living out my passion for style but I am equally in love with home DIY projects, nail art, graphic design, arts and crafts, Jesus, chocolate, cats and my wonderful husband, not necessarily in that order.
I've been obsessed with fashion ever since I can remember. As a child one of my favorite things to draw was clothing designs and while I did learn to sew in high school, instead of designing clothing I now much prefer the art of putting a unique and flattering outfit together. You know those kinds of outfits that instantly boost your confidence and you walk around all day feeling like the best version of yourself. Putting that kind of outfit together gives me the kind satisfaction that carries me through the day on a high even if the rest of the day is a little mundane.
Not every outfit I've come up with is this successful though. Even I have worn an outfit all day to look at myself in the mirror later that night and decide, "No, I don't think I'll wear that one again." Some missteps are to be expected on the journey to figuring out who you are and what your personal style is. Finding out what isn't your personal style helps you to figure out what is your personal style. Though it may not feel like it, it is a step in the right direction towards confidence and put-togetherness and I am here to help you do just that.
---

I used to think the fashion industry was a superficial and harsh business and thus didn't even consider pursuing it after I left school even though I have always gotten great joy from it. I thought that I should do something more worthwhile with my career but after 6 years feeling unfulfilled in my full time job I decided that maybe I had judged fashion too hastily. I attended a Become a Stylist one-day workshop event with the Australian Style Institute and learnt that not only is fashion a serious industry full of supportive and genuine people but it also is a meaningful business that serves to empower women and inspire confidence. That sounds like a pretty worthwhile way to spend my time to me. So that is what Style Within Grace is all about -- confidence, loving your life, clarity in who you are, and knowing that you're enough. It's not really about the clothes at all, it's about how the clothes make you feel and what opportunities you are now confident enough to take on because of how you feel.
Since that day, I have enrolled in the full certificate of personal styling and image at Australian Style Institute and can't wait to complete my studies in this area to better help women all over the world tune in to discover their personal style and in so doing feel more confident in themselves. I hope you feel welcome to enjoy fashion no matter who you are or where you are from, and embrace your "mistakes" right along side me. And I hope at the end of the day, you feel great about yourself – because when you look great, you feel great too. I don't really believe there is any right or wrongs when it comes to style -- at the end of the day, if you love it, then wear it no matter what anyone else says -- but there is such a thing as right for you and that's what I'm here to help you find.
While this blog started off as a place to grow my style, explore the many facets of my personality with likeminded people and flex my creative muscles, which I didn't feel were getting a good enough work out on the job, along the way it has grown into a resource for other women to do the same. I've seen first hand what feeling confident in what you are wearing can do for someone's attitude and I want to help everyone else get to that amazing self-assured stage. Whether you are a stay at home mom or a working woman, whether you are already fashion obsessed or feel a little style challenged, this blog aims to make style fun and achievable for everyone.
This website is all about empowering women – to give you fashion without the headache, without the pain in your back pocket and without the clutter in your closet. I provide advice and guidance that hopefully you can use and apply to your life in a practical way.
---
If you're new here and looking for a place to start, check out some of these posts: