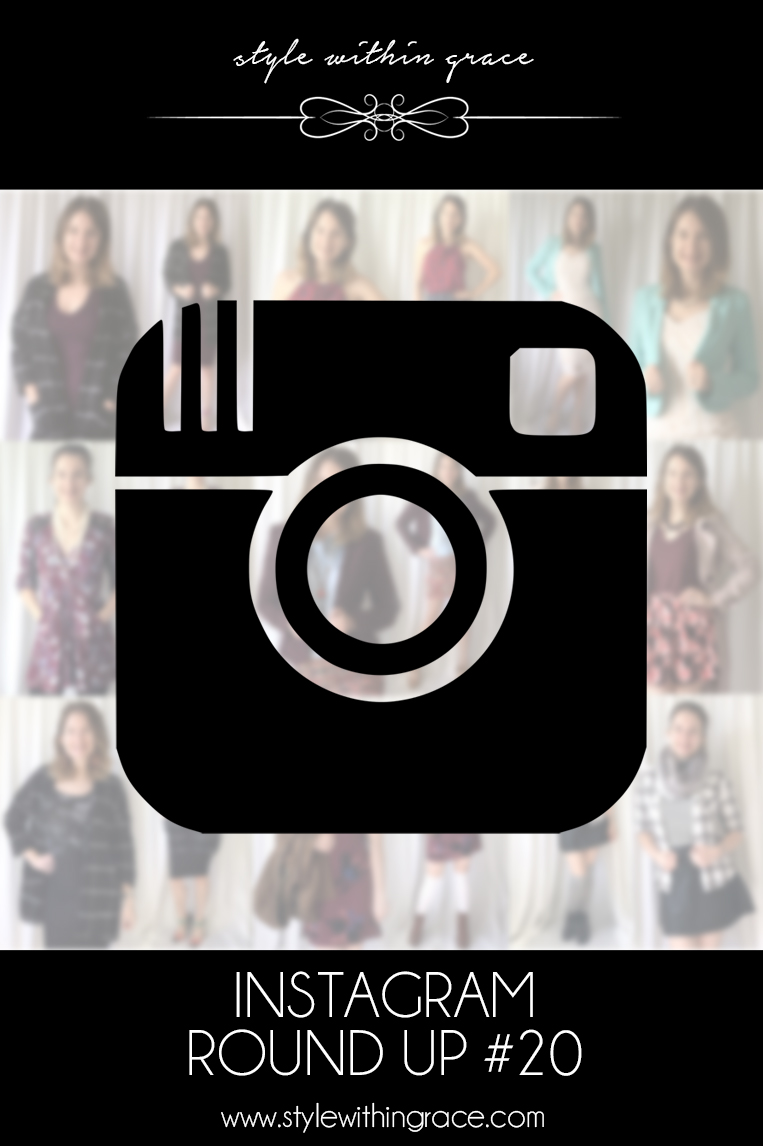 So March was a fairly low activity month for me on Instagram so I didn't feel like I had enough outfits to warrant a post all on their own. Instead I held them over and combined them with this month's posts. Despite it being Autumn here in Australia the weather has been pretty darn lovely. It's only just starting to get a little chilly this last week of April. A lot of these outfits could totally be worn in the spring as well for all you readers from the other hemisphere. Weirdly enough I am not jealous of you. I am actually looking forward to the cooler weather as I am keen to get my layering on! It has sort of begun this month but not in a big way. I'll probably regret saying this mid June but bring on the cooler weather.
March:

My March outfits are pretty varied but I seem to be getting in as much wear of my sandal type heels as I can, before wearing them causes my feet to go numb with the cold. Although the weather doesn't tend to stop me from wearing heels. I just love them too much. Do you pack away certain types of shoes in the colder weather? Can I appreciate March as a good hair month though. Maybe I just put more effort in in the mornings or it just happened to be a a great length but I am really loving how it looks in these photos!
Style Challenges: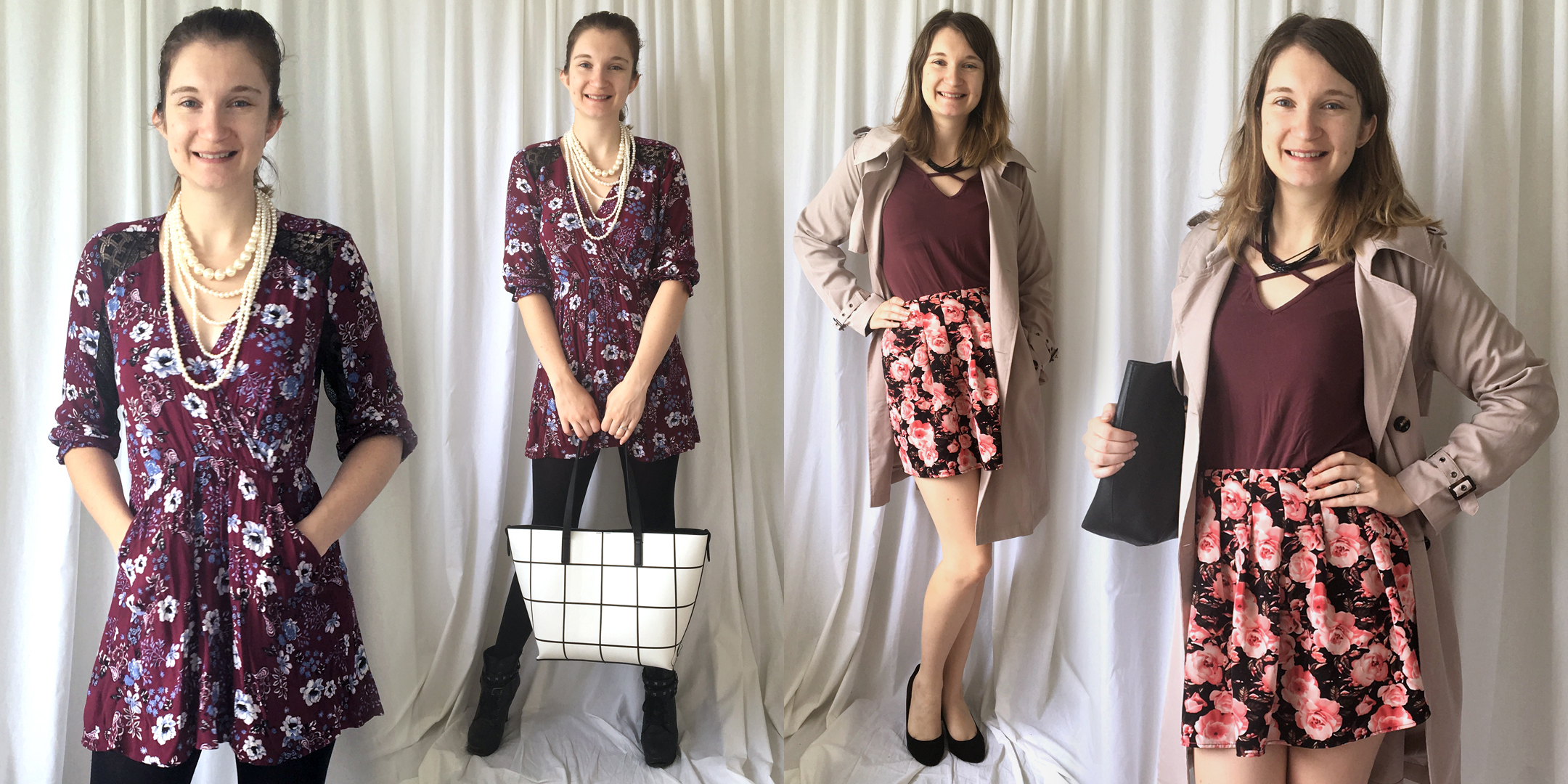 During March I completed two style challenges for my YouTube channel. I started by wearing outfits that my dad picked out for me for a week. The first photo above was my favourite outfit that he came up with for me. He did really well but their were a few outfits that I was less fond of. After dad styled me for a week I thought it would interesting to then compare how my mum would dress me for a week. The outfit on the left above is my favourite outfit she put me in.
You may not be able to tell from the above two photos but they both had very different styles for me. The main differences I saw were that dad would only ever really give me one piece of jewellery while my mum would give me just about every different kind. My dad stuck to mostly black shoes the entire week whereas my mum seemed to avoid black. I talk about this in more detail in the videos so if you haven't watched them yet, why not go check them out.
April: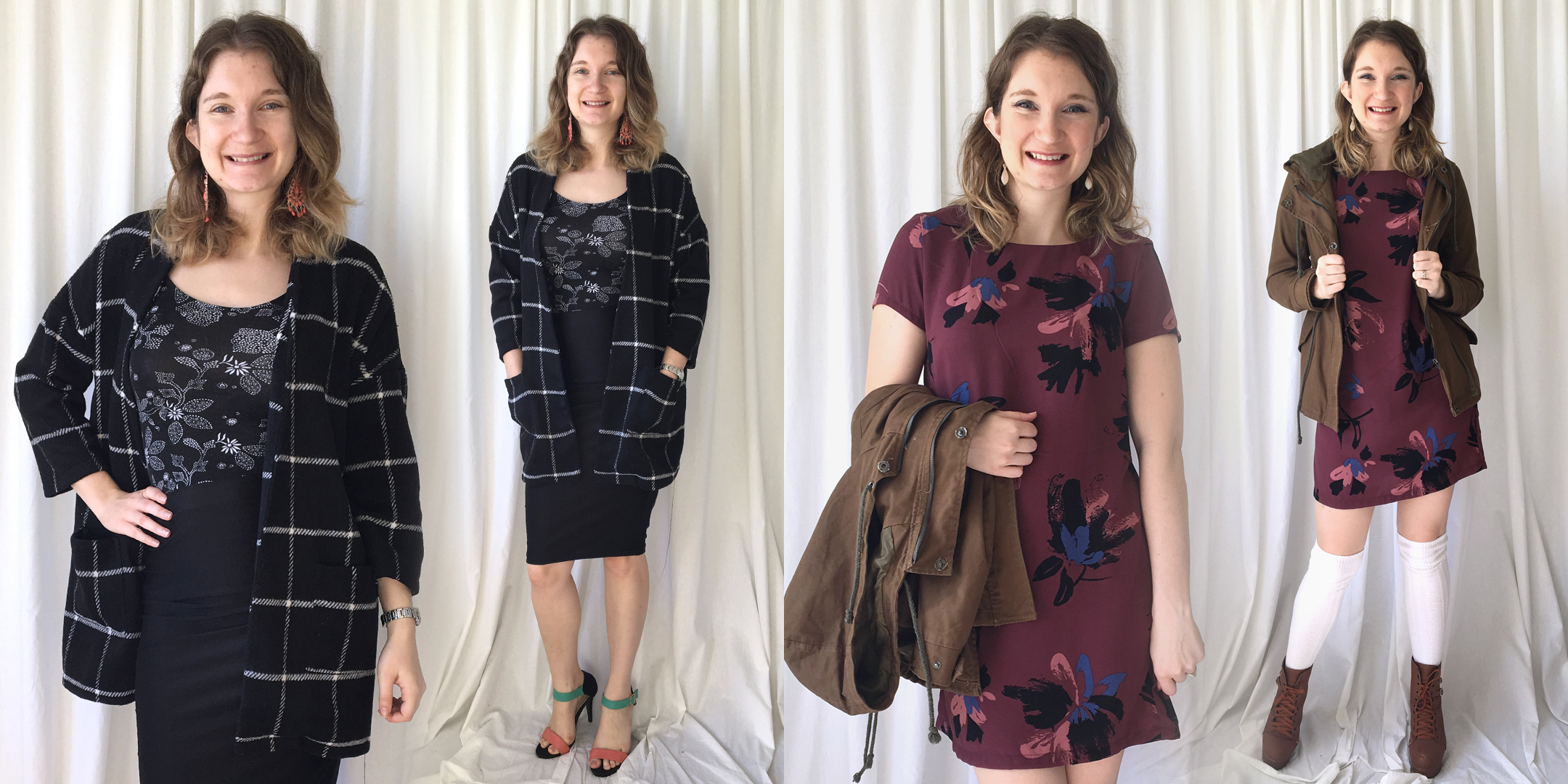 And then just like that we are up to April which has just flown by, possibly because I have been so busy! As you can see my grid pattern black coat has been getting quite the work out. In the first photo above I gave these coral and mint heels a farewell lap. Am I the only person who does this? They were looking really rather worn and not feeling as steady as they should be anymore. I had decided to let them go but I still had this outfit combination that I had never worn with them.
So I decided to wear them one last time. Just as I got home that night the sole had separated from the rest of the shoe at the front. What good timing! It sure would have been awkward if it had done that at work. It also goes to show, I have a pretty good eye for when shoes have had their day. The weather must be getting colder because I started bringing out the knee high socks this month. I seriously love the look of them but they also just feel so cosy! They are a great way to continue wearing your summer dresses in the colder weather. If you want some more inspiration on how to style them take a squizz at my how to wear knee high socks post.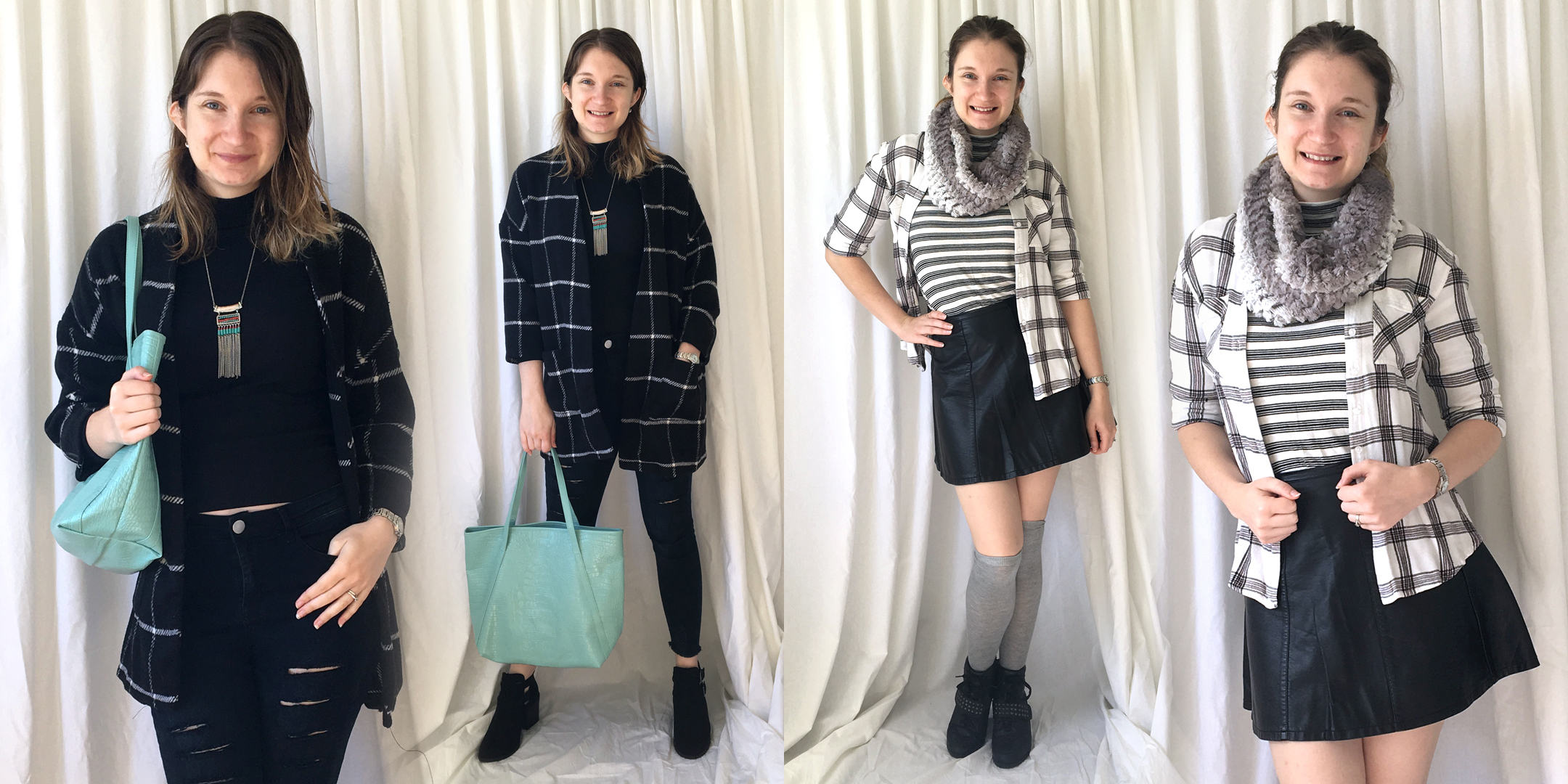 I brought out my pop of colour mint handbag for another look with the grid pattern coat here, paired with my black turtleneck and my new distressed high waisted jeans from my Boohoo haul. All my new pieces are introduced in a YouTube haul video, so if you're interested head on over to watch that. I also wore my new black ankle booties for the first time here. Another great addition to my wardrobe for the fall. There is quite a lot going on in the second outfit photo to the right. Not only am I mixing patterns, I'm mixing textures too with the faux fur snood and the leather skirt. It might be too much for some but I am loving it! What do you think?
Now I'll be off to Europe for most of May so I probably won't get much chance to post either on the blog or on Instagram. I fully believe in living in the moment when going on holidays. I'm not really all that interested in spending all my time taking photos to post. Yes I'll definitely take photos but I won't go through them until I get back. I hope you all have a good month because I know I will. See you on the flip side.