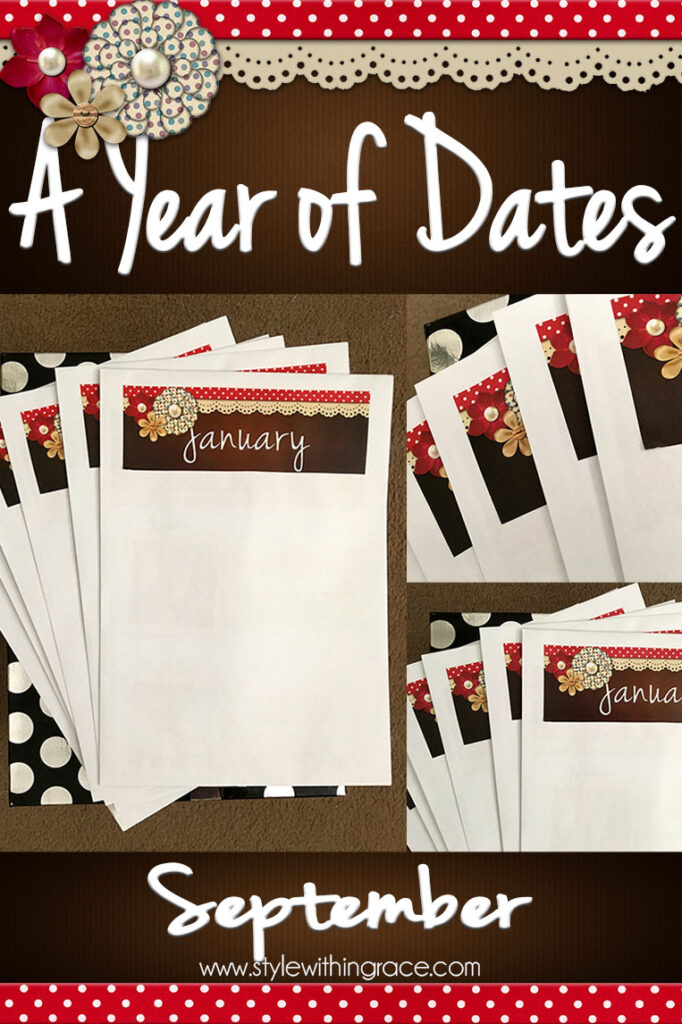 September is the last month in our year of dates journey. It has been quite the eventful year. Go back and read about each month's date ideas and collect all the printables to make your own perfect couples gift on the index page. Now onto the last month of dates which I based around reliving your childhood together. Find you inner child while going back to school with your spouse for a day. Complete classes in all your favourite subjects like home ec, art and of course physical education. Then go on a treasure hunt together. Make believe like you did when you were a child that they'll be real treasure where X marks the spot. Here's the date prompts I included in the envelope.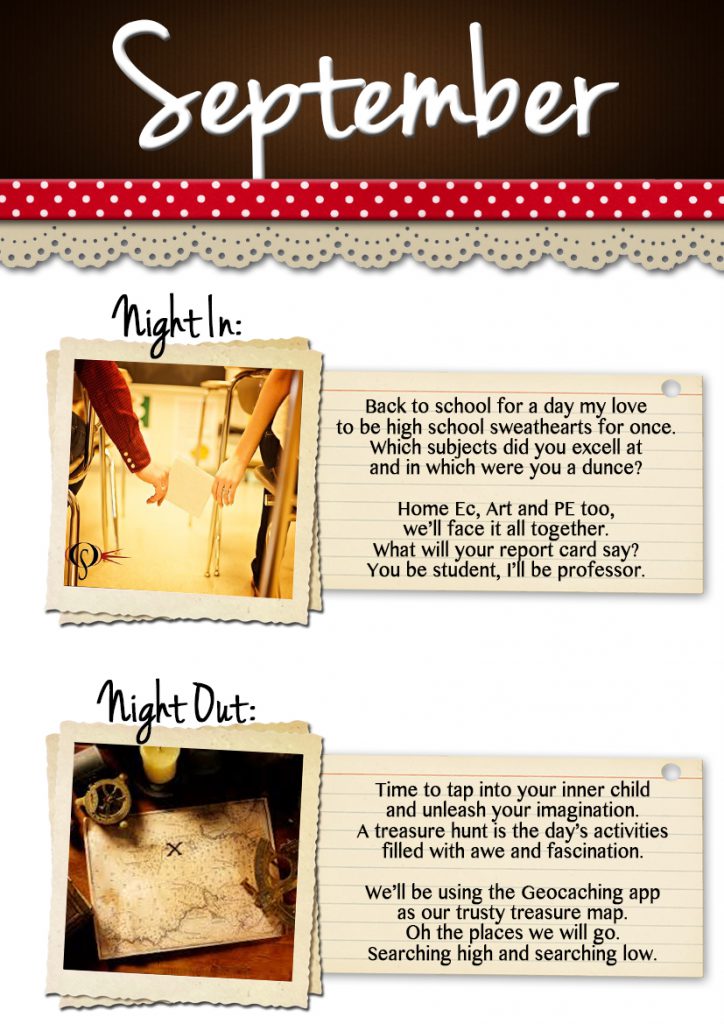 Night In:
So I kind of was misleading with my little poem above for the sake of rhyming. As the sheet says below, the hubby and I will be study buddies in the same class but hey if you are into the student professor thing you could probably alter the description below. Contact me for editable versions of the sheet. This date is of course fully customizable too. You could do any kinds of subjects you like, whichever were your favourites.
The idea with art class is to each sketch easily recognizable celebrities within a 5 minute time frame. The other person then can guess who it is. Music is fairly self explanatory from the class schedule, but writing a song might seem a little out of reach for some of you if you are not really musically inclined. You could always swap this activity for a guess which song type competition. Play the first 30 secs of songs on your phones and the other person has to try and guess the song. Or you could try and beat Shazam. My plan for home ec was to bake a pie together so that when we got up to math we could eat the pie as part of the pie charts. As for physics and phys ed I'll leave those ones up to your imagination.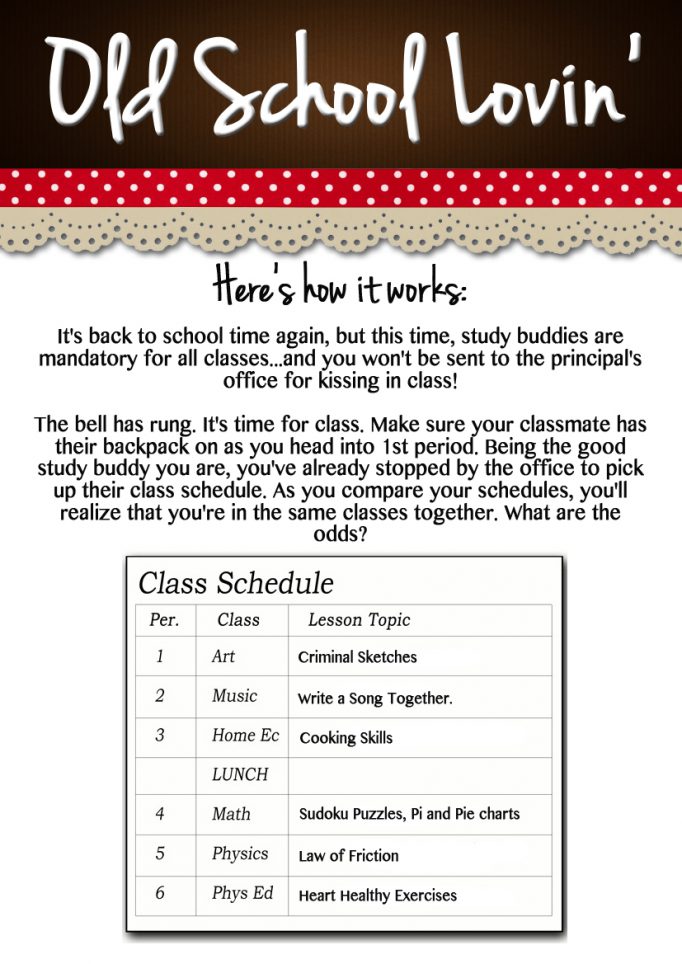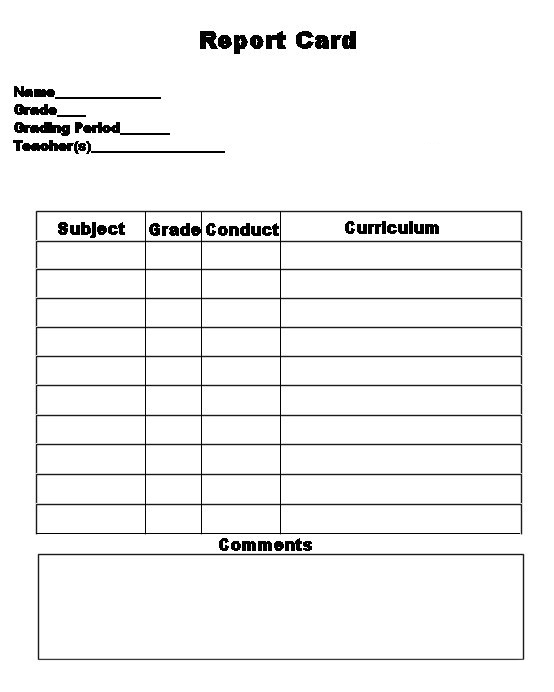 The plan was to complete the night in date for September on our 5 year anniversary. We had somehow lost the print outs of the class schedule though so I had kind of forgotten what we were suppose to be doing. We started off with lunch because it was already that time. I had packed paper bags for each of us with items I used to have for lunch in school, including, dunkaroos, babybel cheese wheels, le snac cheese and crackers, roll ups, muesli bars, LCM bars and poppers. In true school fashion, we did a little lunch swap, "My roll up for your LCM bar?" We decided to do our math class while eating our lunch together at the table.
I wrapped up a Sudoku puzzle book for us to race each other in math class but we ended up working together instead, taking it in turns to find a number. Even working together we didn't managed to finish even an easy one. It just goes to show you're brain can get out of the habit of doing something. Then instead of continuing with our class schedule we seemed to revert back to preschool and had nap time instead. Lol! Guess we were pretty tired! We'll have to complete the rest of our classes another time.
Night Out:
I called this a date night out rather loosely as I would definitely recommend completing this date during the day. Traipsing around the bush at night time is a recipe for a rolled ankle. If you've never heard of geocaching before then let me introduce you to the idea. It is basically like going on a treasure hunt with an app on your phone. Download the geocaching app, create a free account and choose which "treasure" you want to hunt. For more details visit the website. The are tons of different caches to find all over Brisbane, Australia and the world too with differing sizes and athletic challenge. You can drive or cycle part of the way there but walking is definitely a good way to get some exercise as well.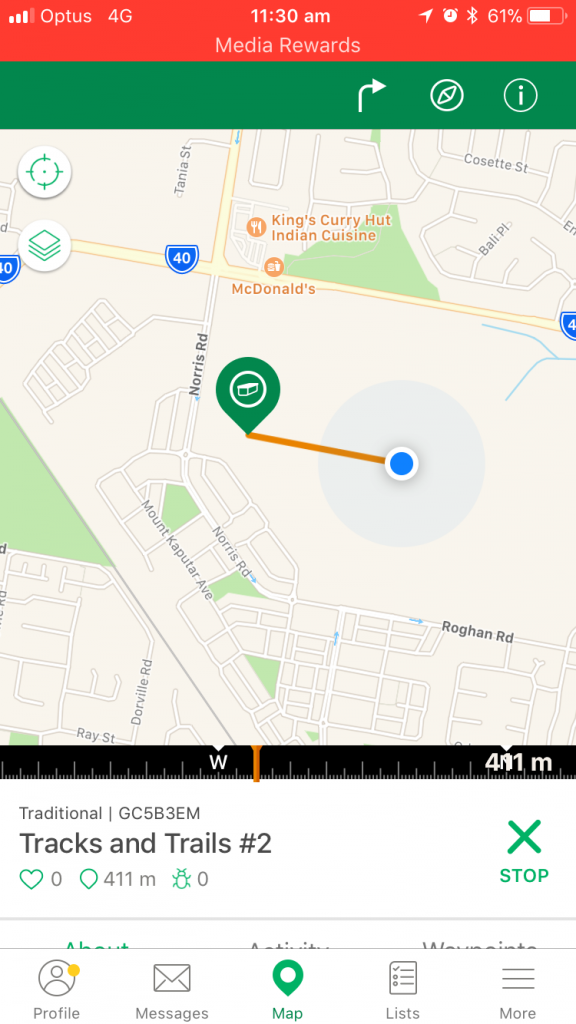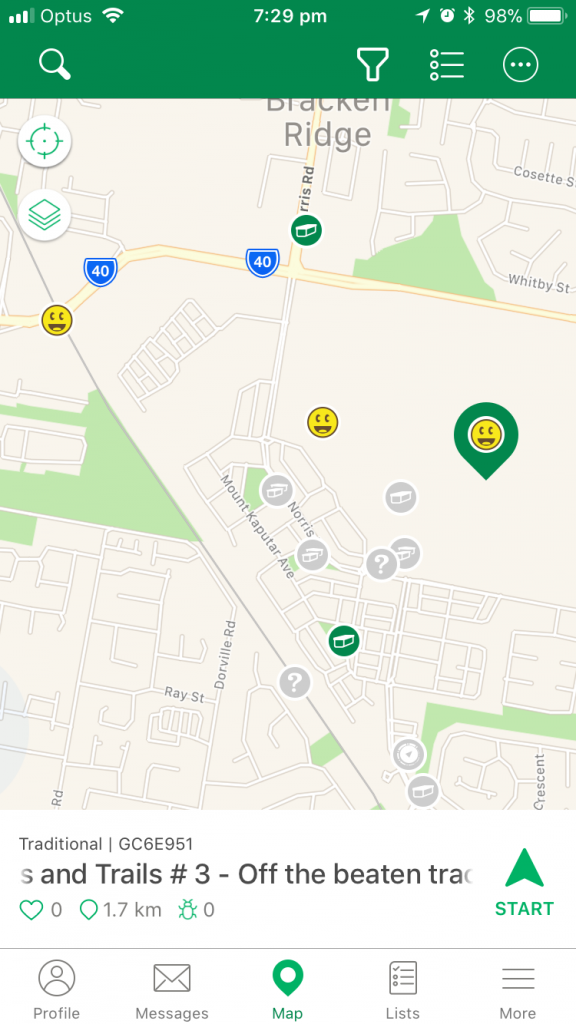 The weekend we went was the perfect weekend for it. So nice and warm. We made sure to take some water, joggers and hats to keep us safe from the elements. Depending on which cache you are finding, I'd recommend long pants too or at least long socks to protect your legs from the scratchy bush grass. As you may have guessed I was not prepared for this. Take a pen to sign the logs you find inside the caches too (we forgot) and perhaps a small something you can leave in the cache when you swap it for something that's there. We left a small scented candle in one of the caches and swapped it for this cute little Meeseeks rattle.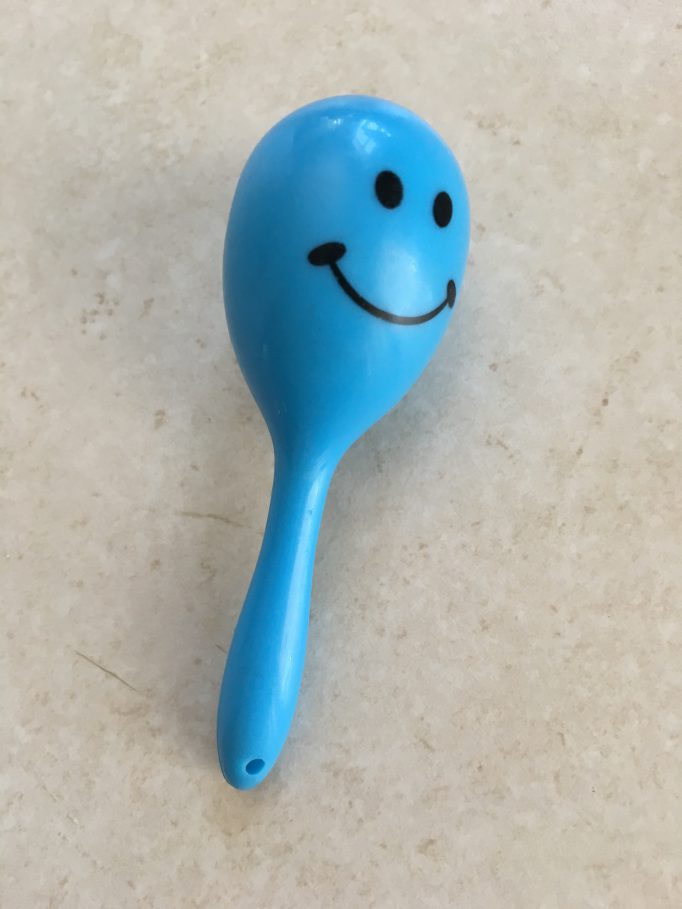 We ended up doing a massive loop from our house and found 3 caches on the way, two in the bush off a walking track and the second on an overpass overlooking the train line. As usual I was too busy have a good time and being present in the moment to take many photos. All I've got is this "We found a cache!" selfie. You know those people that have a beautiful natural glow about them after exercising? Yea that's not me. I swear my face goes red and my hair goes fly away the moment I even think about doing a physical activity.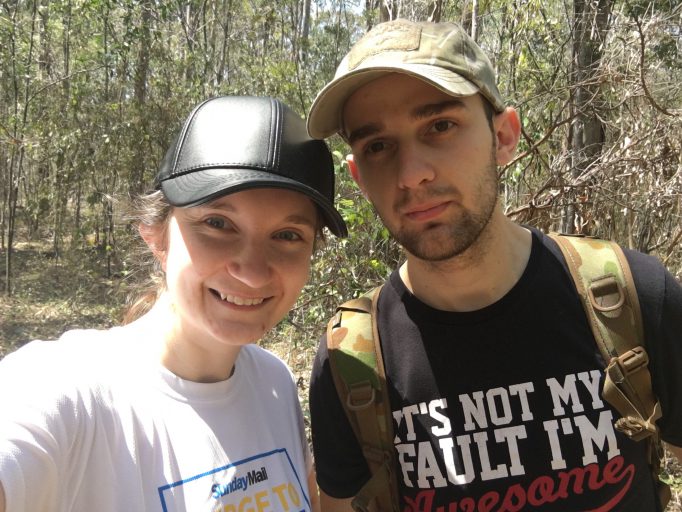 I think this was an excellent and unique date idea that I definitely think we'll do again. There are still so many caches left to find just within walking distance of our home. We like to go for walks together anyway so this just adds an extra layer of interest. I believe you can make your own caches and add them into the app too so perhaps we'll do that sometime. I seriously recommend you join us on our treasure hunting quest and download the app to try it yourself.
5 Year Anniversary:
Well, that's all folks! Can you believe it? Our year of dates has come to a close, marking our 5 year anniversary. As our 5 year anniversary celebration, we are hoping to travel to Europe early next year (as soon as it's warm enough over there… I have no desire to see snow again). So we kept it fairly low key on the actual day. I went to a bridal shower morning tea while Michael "got ready". When I came home he had set up a bit of a treasure hunt of his own within the house. He had written a computer program which required me to first answer some questions to "prove" it was me. Things about our dating life before we got married.
Then it gave me clues and prompts to find passwords hidden all over the house to eventually find the "key" to get back into our study in which my anniversary present was hidden. I tried to take a picture of the program but my phone wouldn't focus on the screen. I struggled with a few of the clues but got there eventually and found a new computer waiting for me in the study. Such an extravagant gift from my hubby and I'm very appreciative and spoilt! He really does know how to give good gifts and the little treasure hunt was just too cute!
We went to Vaquero Dining for dinner that night, a Spanish inspired fine dining restaurant hidden behind an amazing looking deli. We were wanting to go somewhere nice but were too lazy to travel into the city. So I literally googled where to go on the north side. This place had good reviews so I made a reservation and that's where we went. It was seriously so good! They had a rather interesting way of doing the a la carte menu, sort of customizing it to what you felt like.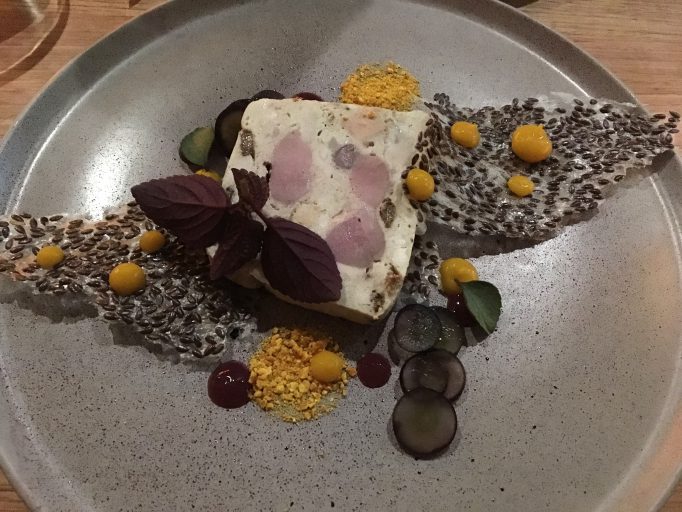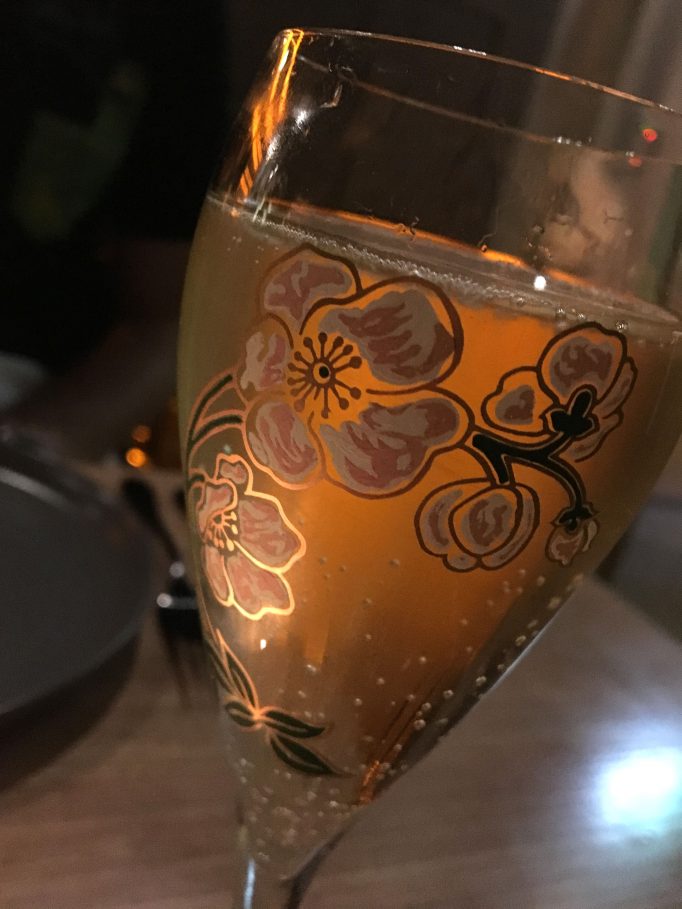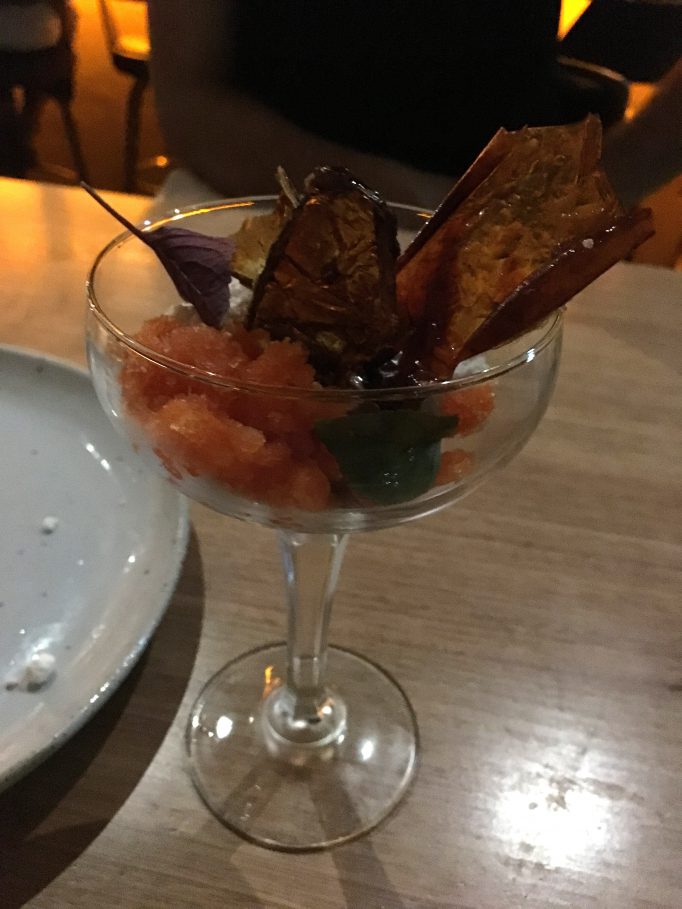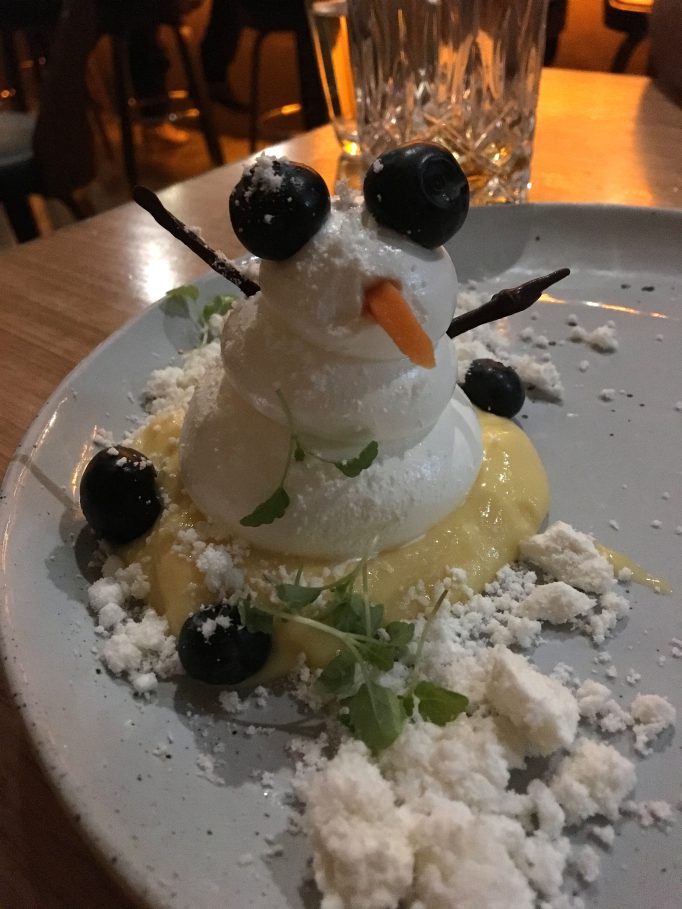 We had the terrine of the day as our starter to share. We each ordered our main meals and then the server recommended some of the starters to come with the mains that would go well together. The meal was then finished off with two desserts that we both shared as well. The presentation was beautiful and the tastes were really unique mixtures but totally yummy! The had really good quality alcohol and cocktails as well. We had some french champagne to celebrate the occasion. We got seated inside but they had this adorable outdoor terrace out the back which had some seriously cute french vibes. I'd totally recommend this place for anyone wanting an amazing fine dining experience.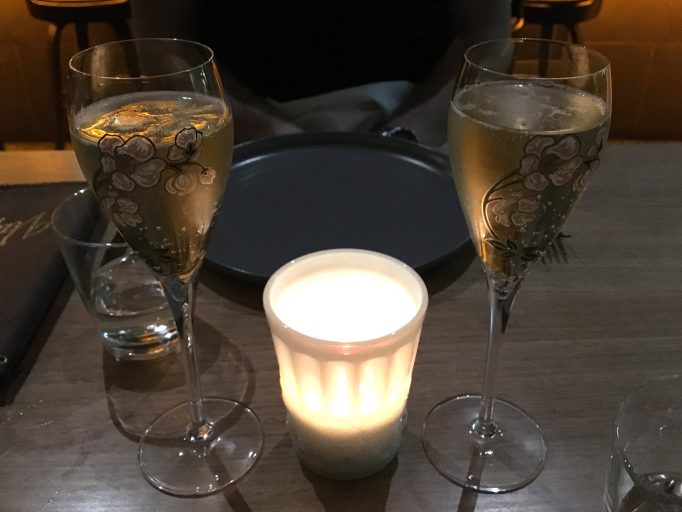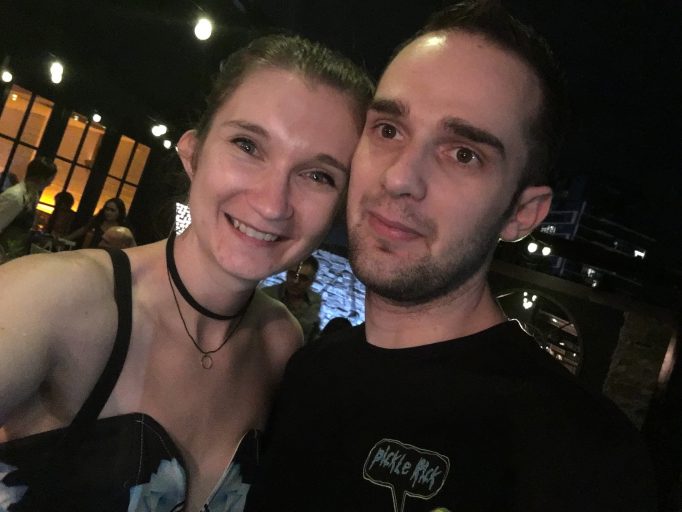 There you have it! 5 years of marriage done and dusted and the end of my Year of Dates series. I hope you enjoyed it and that you got some good date ideas from it. Now that the series is finished you will have all the printables available for you to make your own Year of Dates (In A Box) gift either for a couple you know or for your partner. If you do put one together I'd love to see photos! And let me know how it goes for you. Sign up to the newsletter to get access to all the editable and printable files in the free resources library.