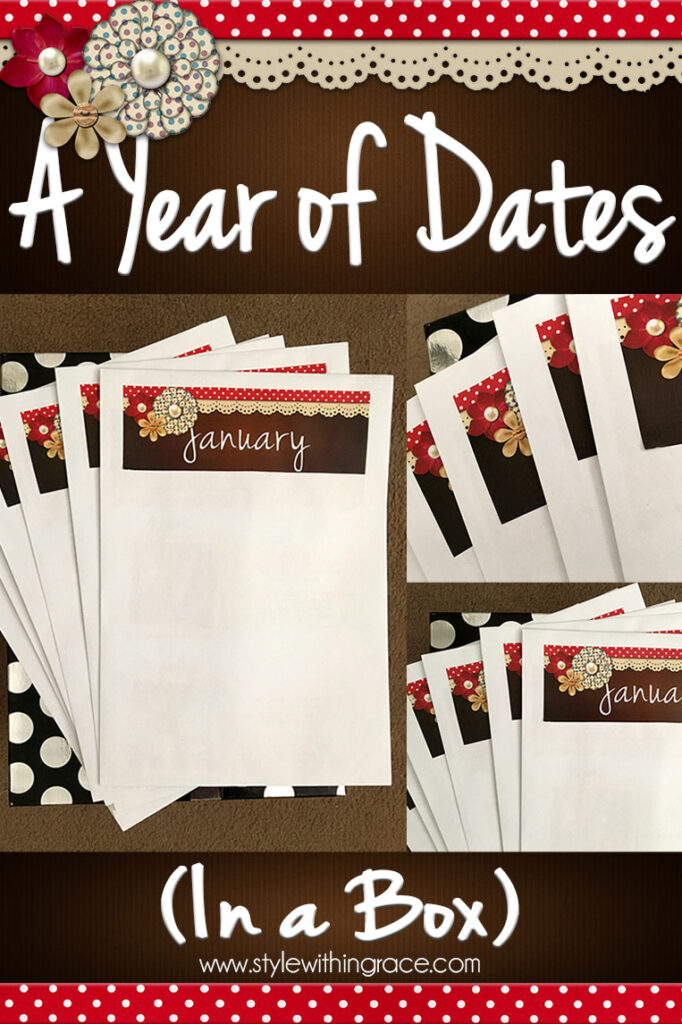 I always struggle a great deal when trying to come up with romantic gifts to give my husband. Women are easy – flowers, jewellery, perfume,  chocolate – and you are covered. But guys are just difficult to find something personal and loving but also still masculine enough. On my internet quest for gifts for our upcoming anniversary this year I decided to give the "Year of Dates (In a Box)" thing a go. The gift of time together is very underrated in my opinion. It is incredibly important to keep dating your husband all throughout your marriage. The Year of Dates has been done many times before on all kinds of blogs but this is my take on it.
The idea is to give the hubby a box/basket full of envelopes and presents to open with a date for a night out and a night in, each month. You don't have to have two dates a month but I ended up finding so many different date ideas I wanted to squeeze in as many as possible. I also stuck to a theme each month but that is unnecessary too.
I don't want to give away all my date surprises just in case my husband happens to read my blog so I'm only going to give the details of each month as we do them. That way I can tell you how they go and also any tips on what would have made them better. Links to each month will go up as I write them. Just for your reading clarity, we started at October.
Monthly Dates
January
February
March
April
May
June
July
August
September
October
November
December
I will include all the printables I used for my year of dates as we go but these are the envelope labels to begin with. If anyone wants the editable photoshop files of any of the coming months, contact me and I'll send them through to you. I hope this is helpful to you either as a gift idea or just as general date ideas. This would also make a great wedding gift to a couple of friends getting married. I'm thinking I might recycle this,  when we've had our year of fun and give the gift to someone else down the track. Can't wait to dive in next month…