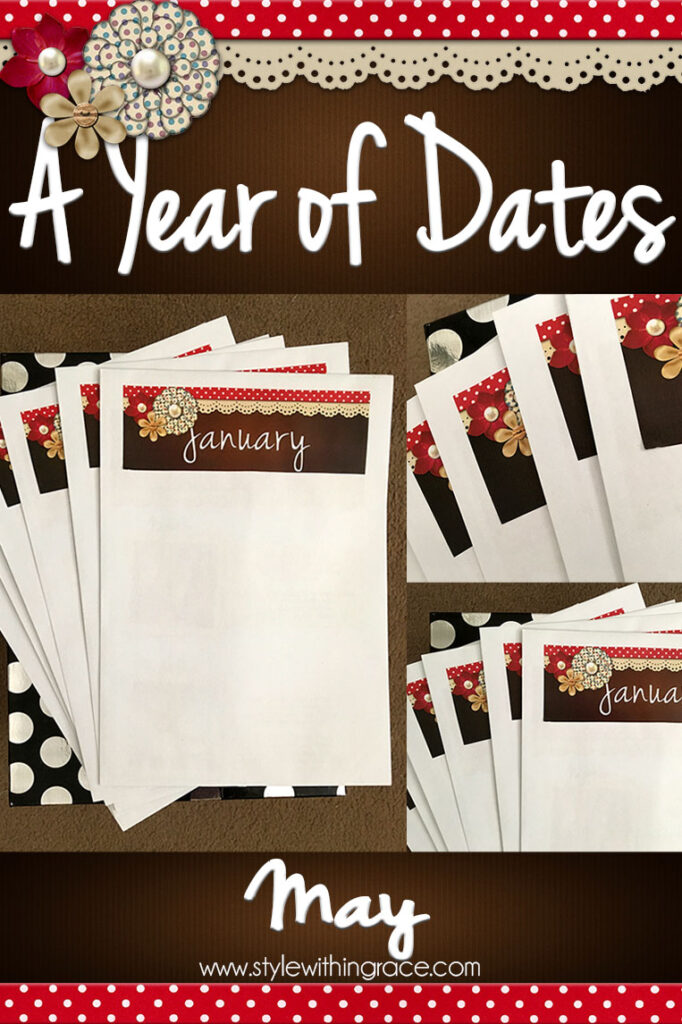 Can you guess what this month's dates were themed around? I'll give you a hint, it's one of the finer things in life and it may have caused me to put on a few extra kilos this month from eating all the… Food! Yes you guessed it. When I think of date ideas, dinner is usually one of the first things to spring to mind but dinner dates can get a little boring after a while so I came up with two unique ways to change up the dinner date this month.
If you are just joining us on our Year of Dates (In A Box) dating journey I would suggest going back to the index page to see all the previous months dates. If you are all up to date then you'll know what's coming next. That's right! Below is the information sheet I slipped into the envelope to inform the hubby what he could expect this month. You are more then welcome to download and use these for your own dates.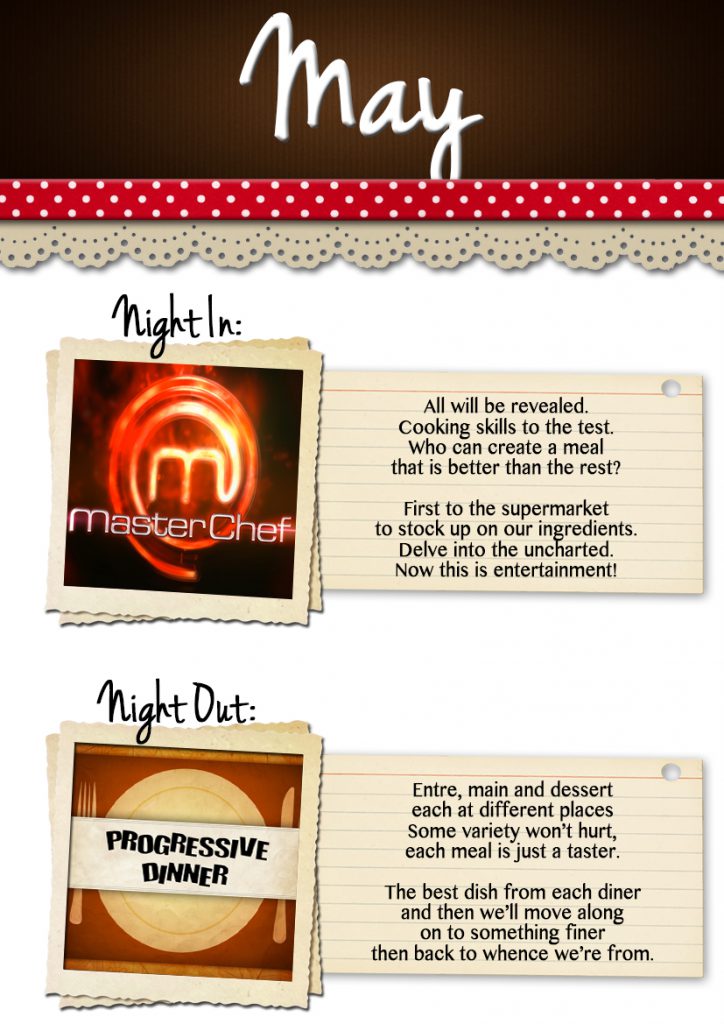 Night in:
May's date night in was a cooking challenge, a secret ingredient cook off. Putting our cooking skills to the test. You how when you plan something well in advance and you kind of forget the minute details when you actually complete your plan. Yea… that happens to me constantly. Like this month for instance.
This was meant to be the plan;
First to the grocery store. Once you pull into the lot you may unveil the secret ingredient. You will have $10 each and 15 minutes to select whatever ingredients you need to make a delectable dish. Back home you go to put your Master Chef skills to the test. Fill out the scorecards to decide on the winner. Cut out the below secret ingredient cards and use them for your own Master Chef date night at home.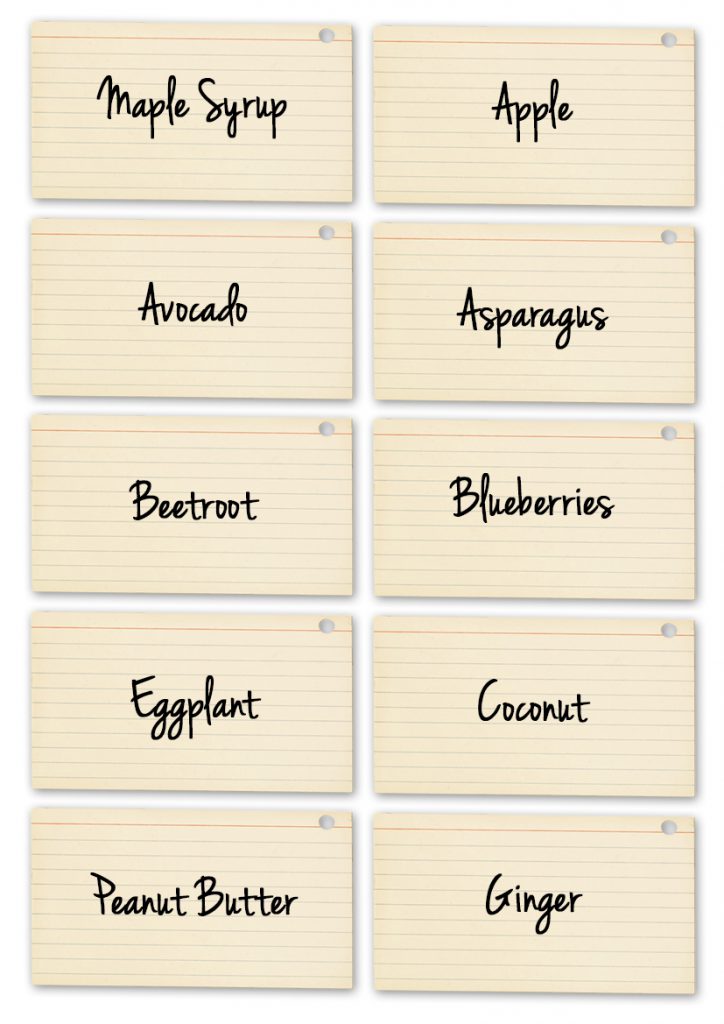 While this is what we actually did;
So we planned to do the cook off on a Sunday night because Sunday's we go grocery shopping anyway and we wouldn't have to make an extra trip just for the date. We made our grocery shopping list in the morning and then right before we headed off to the supermarket we picked out our secret ingredient. The husband got beetroot which he tells me he doesn't like which is news to me. Lucky he isn't the one who has to eat it.
I then choose coconut as my ingredient. Interestingly enough I'm not the biggest fan of my card either but hey I'm not the one eating it either. We don't use the two $10 notes I included in the envelope, instead just paying for our ingredients on top of our weekly shop. I'm pretty sure we were both under our limit though. We were allowed to use anything that we already had at home so that made things easier but now that I think about it maybe it was cheating. But hey I make up the rules right so what I say goes!
We finished shopping at about 10am and we didn't need to cook dinner until after we got home from church so we had the whole day to ponder on what we would put together. Again possibly cheating… it would have been much harder to make the meal straight away and possibly within a time limit which we also did not have. The hubby finished making my dinner a heap before me and then I did this awkward "I need to eat my dinner while it's still warm while also still cooking his dinner" thing. So we didn't sit down and eat together at all.
I tried a bit of my meal and mark down my ratings and comments then continue to cook his meal. He made me a tuna sandwich which sounds really basic but it had three layers of bread, interspersed with the tuna, cheese, beetroot and caramelized onion. There were some great taste combinations but one thing that you should know… I don't like tuna. He knew this and decided to take a risk and make this anyway. I of course tried it but, yes I still don't like tuna. He ended up finishing his own meal.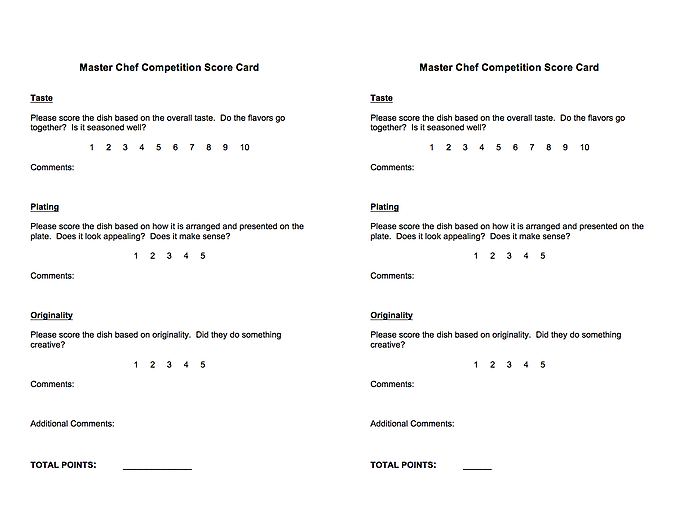 I finally finished my meal, which was baked coconut chicken nuggets with salad and a flourish of tomato sauce on the side about 20 minutes after he did. He tasted it, marked it up on the score card and then I ate my own meal. Sadly I was in such a rush that I forgot to put any dressing on the salad and according to the hubby it let down the whole meal. He was quite impressed with the chicken though. I ended up with 11 points out of 20 and the hubby just managed to scrape into the lead with 12 points. That's probably just because I was more generous with my marking though. I still maintain that my dish deserved more than a 2 out of 5 for presentation even if the taste wasn't amazing.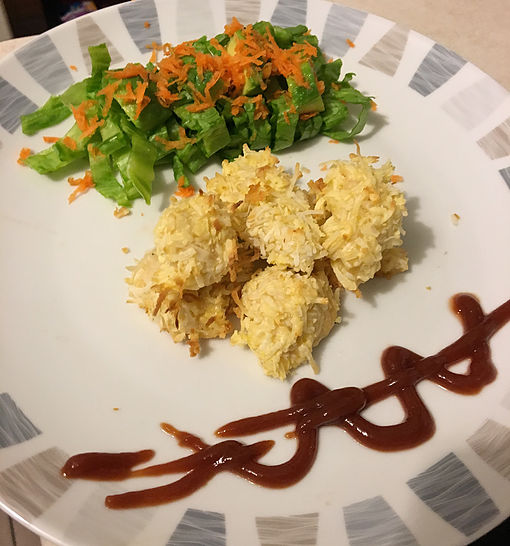 If you were going to replicate this at home for yourselves I would definitely recommend following my intended plan. I know it's kind of annoying but I would also suggest going to the grocery store just for this challenge. Don't get anything else but your ingredients for this date. Then you can time yourselves in the store and make sure you only have 15 minutes. It's also easier to track your $10 budget.
Also set a time limit for the actual cooking part of the challenge, perhaps 30mins. Then you can sit down together when you are both done and have an actual date. Don't take it too seriously! Make sure to tease each other and flirt while you are cooking up a storm. If you don't have time to do dinner then lunch or breakfast will work too. Another variation might be that you make each other dessert instead. You might need to change up the secret ingredients a little though.
Night Out:
Our night out didn't exactly go to plan either this month. If you didn't get the gist from my little rhyme, a progressive dinner is when you go to one restaurant for entrée. Then you move to a different restaurant for the main course and finish off the meal with dessert at yet another restaurant. I can't stress the importance of making a plan before you leave the house for this date. Wandering around trying to decide on the next place for your dinner is a sure fire way to get lazy and just stay in the one spot!
We somewhat had a plan to begin with. We decided to get a small popcorn chicken to share from the KFC drive through to eat as we drove to Chermside. A nice small entrée that wouldn't fill us up too much. Upon arriving at Chermside Shopping Centre we were going to suss out the new restaurants that had supposedly opened a few days before and choose one of those for our main meal.
But after walking from one end to the other and then finding the upstairs section and again walking from one end to the other we couldn't figure out where these new restaurants were. Turns out though that the email was premature and they hadn't opened yet. I later wen back and found all the restaurants next to the cinema on level 2. After all that walking we just settled for having the main meal and dessert at the same place.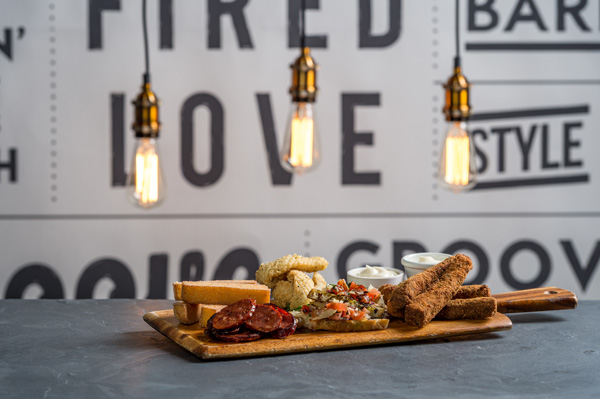 We knew we wanted to have the Nutella chocolate calzone for dessert from the Groove Train and it was the only restaurant that we both felt like having for dinner as well. We didn't want to fill up too much that we couldn't stomach dessert. So we had a favourites share plate between us. Only two different locations so not very progressive but it was nonetheless a lovely dinner date out. We won't be going back to Chermside for a while though, until the memory of all that walking fades. If you are going to take on this dinner date, definitely have a plan of attack!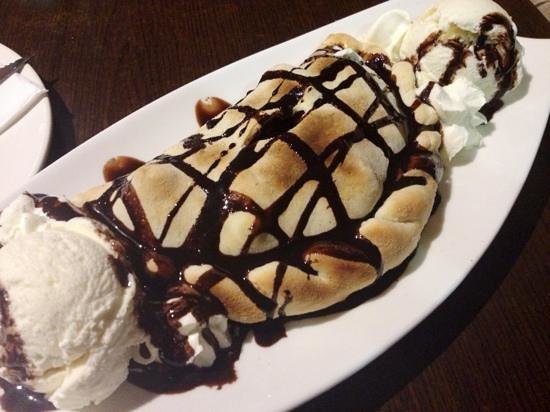 I didn't take either of these photos of the meals we had. They both disappeared very quickly after arriving so I didn't get a chance to take any photos. Walking all over Chermside sure does build up an appetite. Also my husband would have given me a hard time if I had got my phone out to take pictures of food. We split one calzone between us and it was the perfect end to the meal. We didn't leave completely stuffed full to bursting either. I think was quite the feat considering the nature of the date. Thus ends the foodie dates of May. Can you guess what awaits us next month? Do you have any other idea on how to change up the dinner date? Share them with us in the comments?