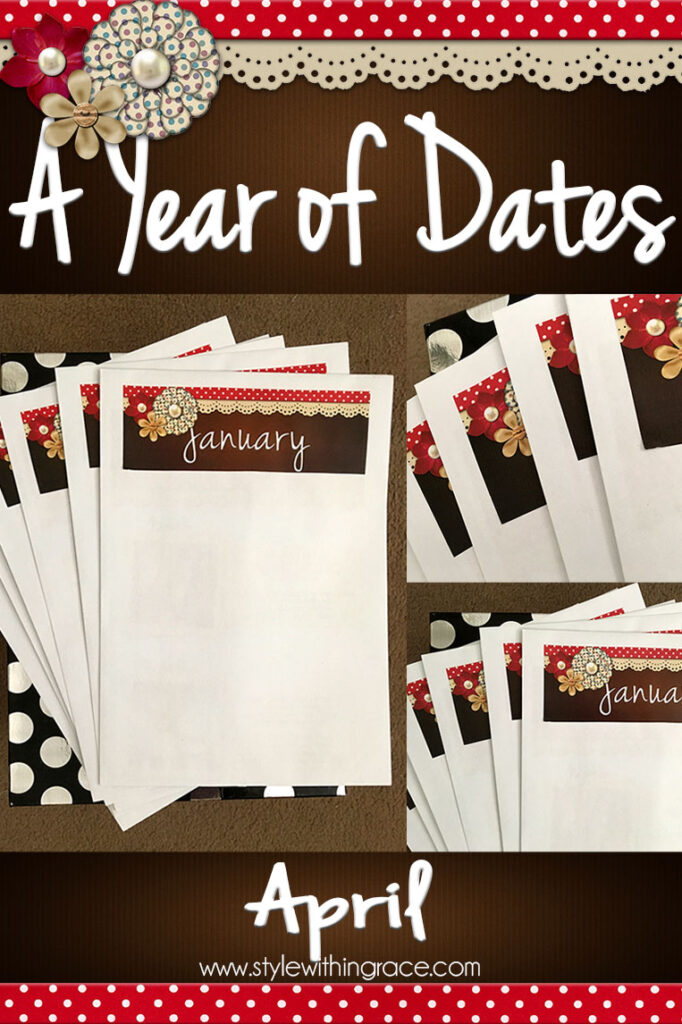 What a super fun month April has been! It was all about game nights and a little healthy competition. And yes, we have managed to complete both the dates as they were both super easy to fit in any day of the week. That's a huge plus. If you want to read up on all the dates until now head back to the index page to see all the previous months. We are over half way through the year now. But we are not going to lose any momentum heading into the months ahead.
But I'm getting ahead of myself, back to April's dates. As usual here is the print out information sheet I slipped into the envelope to inform the hubby what he had in store this time round. Feel free to download and use these for your own years of dates or just for date ideas. If you are reading this from some country other than Australia, contact me for an editable version of the sheet below.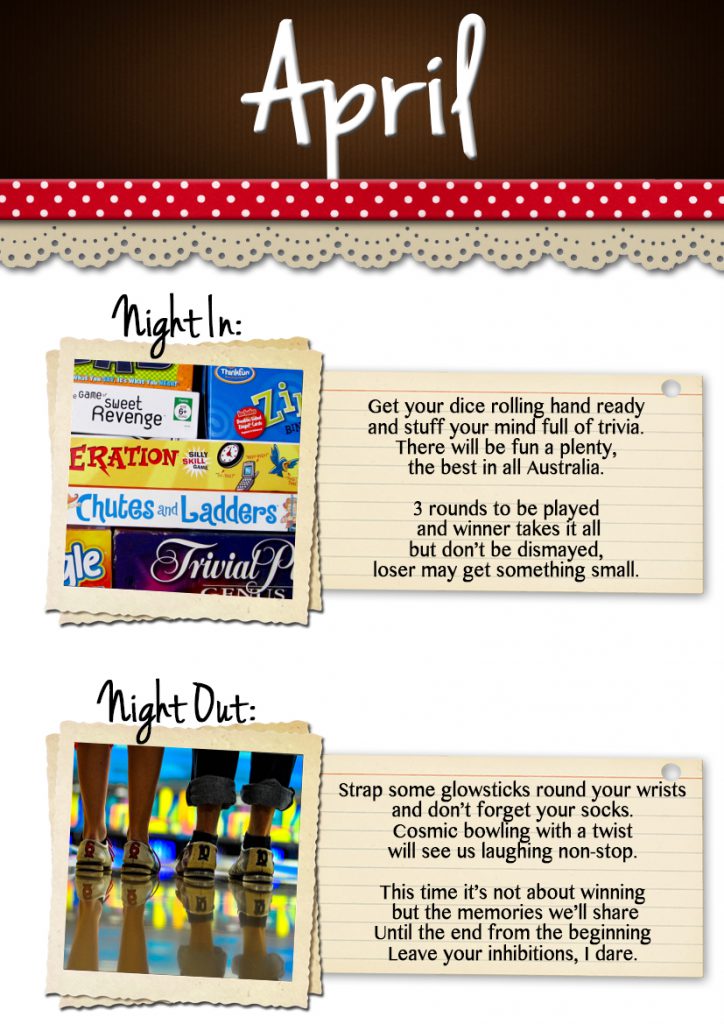 Night in:
Board game night is a pretty standard date idea and great for bonding with your partner but I didn't really realise we were missing a core element of this date night until this month. That's right we don't really have any board games. Eep! And the whole premise of this date was to play three different games. I tried to organise to borrow some but that didn't really work out and I wasn't really too keen to go out and buy three board games. Then it was getting close to the end of the month again and I refused to miss another date and get further and further behind.
So we played what we had, which was a card game called Ligretto that I was gifted by my French cousins (It's a lot like fast patience) as round one. I had to explain it as we went as the hubby had never played and after one round at full speed he had decided it was not the game for him. Naturally I won that round because of my past experience with the game. Despite my hubby's dislike for the game I would totally recommend it.
It's lots of fun and can be played with up to 4 players. A great game for kids to take part in too. I use to play it with my next door neighbour a lot when I was still living at home as you can see by the worn state of our cards. You can pick up a copy of the game on EBay for less than $20. Don't worry! Even though it has different language on the box there are English instructions inside.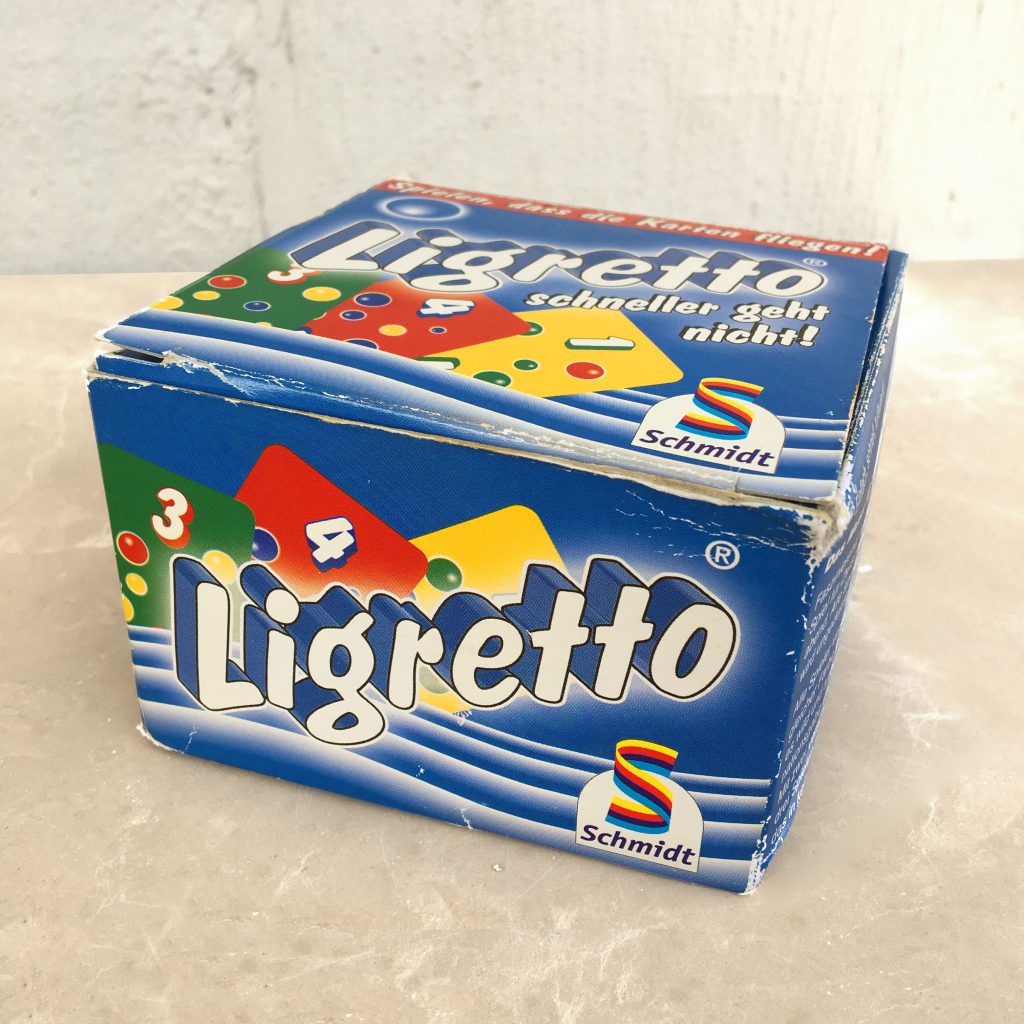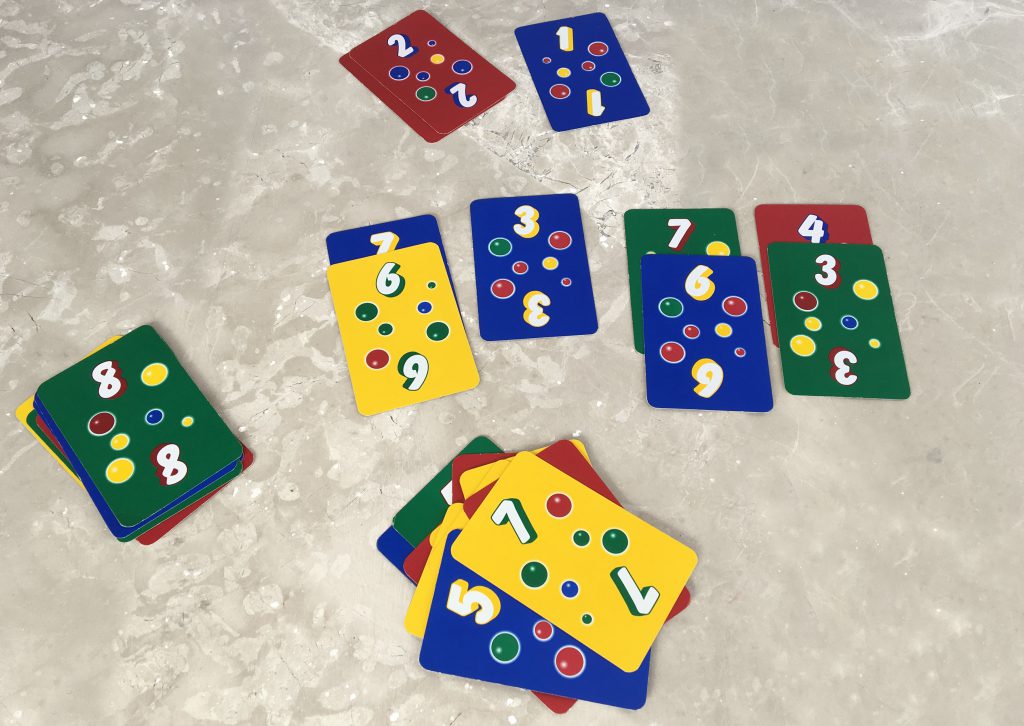 After that all we had left were playing cards. They were really cool cocktail recipe playing cards that my parents had gifted us after returning from a cruise and thank goodness for that otherwise I don't know what we would have played. We started with Briscola, am Italian card game that the hubby and all his family grew up playing. While I had learned to play it previously, I was quite obviously at the disadvantage there and he took out round 2 but only by one 3.
If you were interested in how to play Briscola you can read up on the rules here. Lastly the hubby's choice was to play poker but it didn't serve him well and I took out the final round making me winner overall. For this date night I had a bag of Smarties for the winner and a chupa chupa lollipop (I wanted to get a dummy lollipop but I couldn't find one) for the loser but I of course shared my win.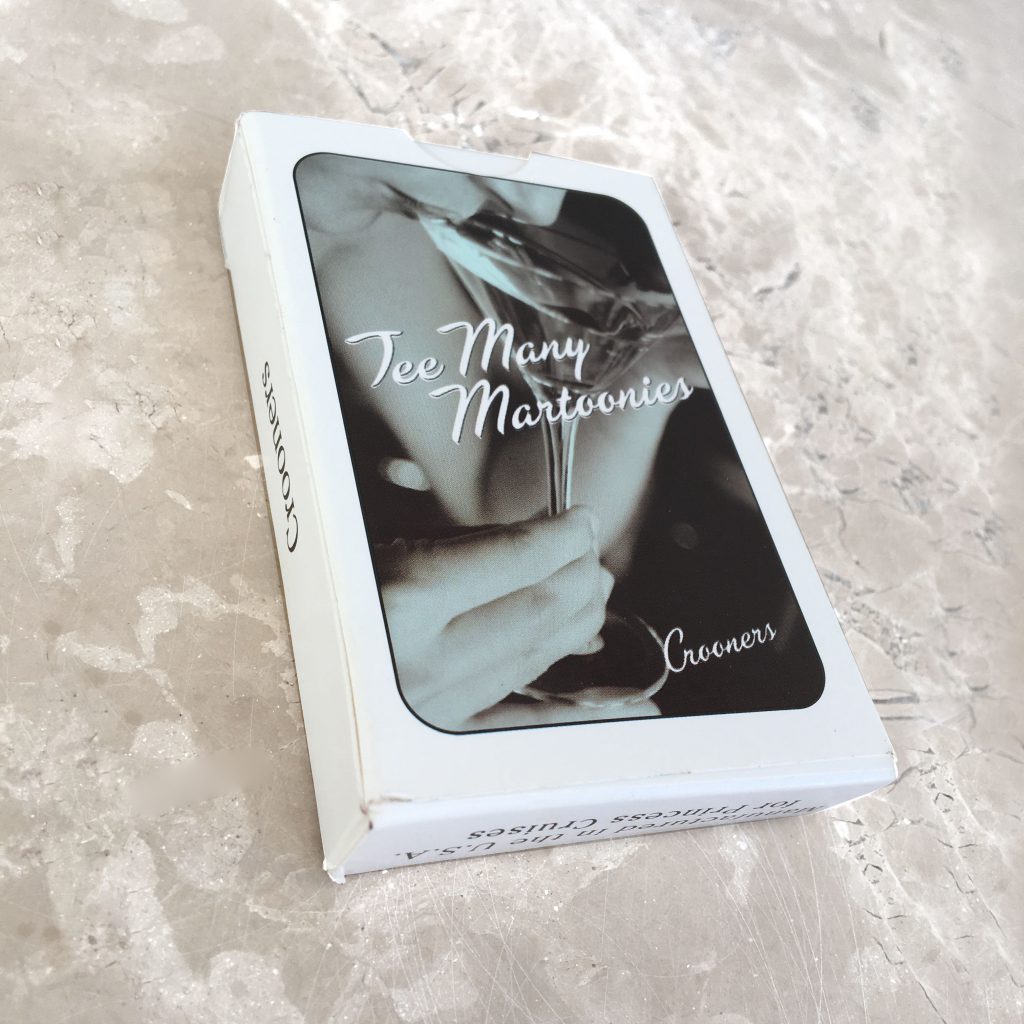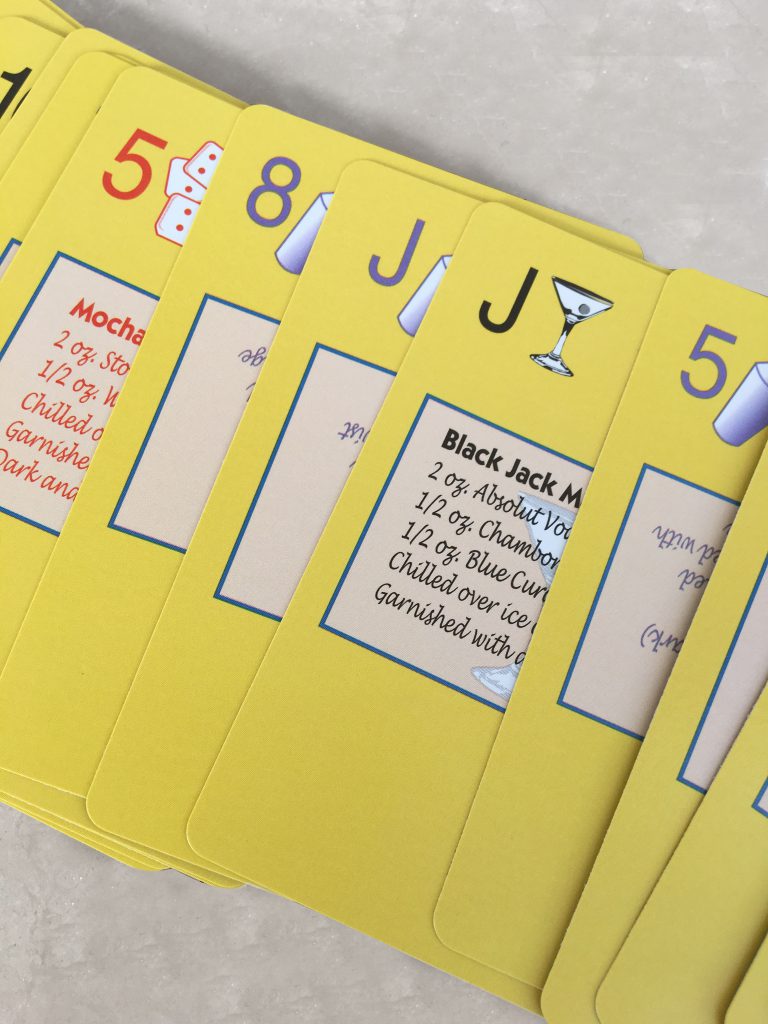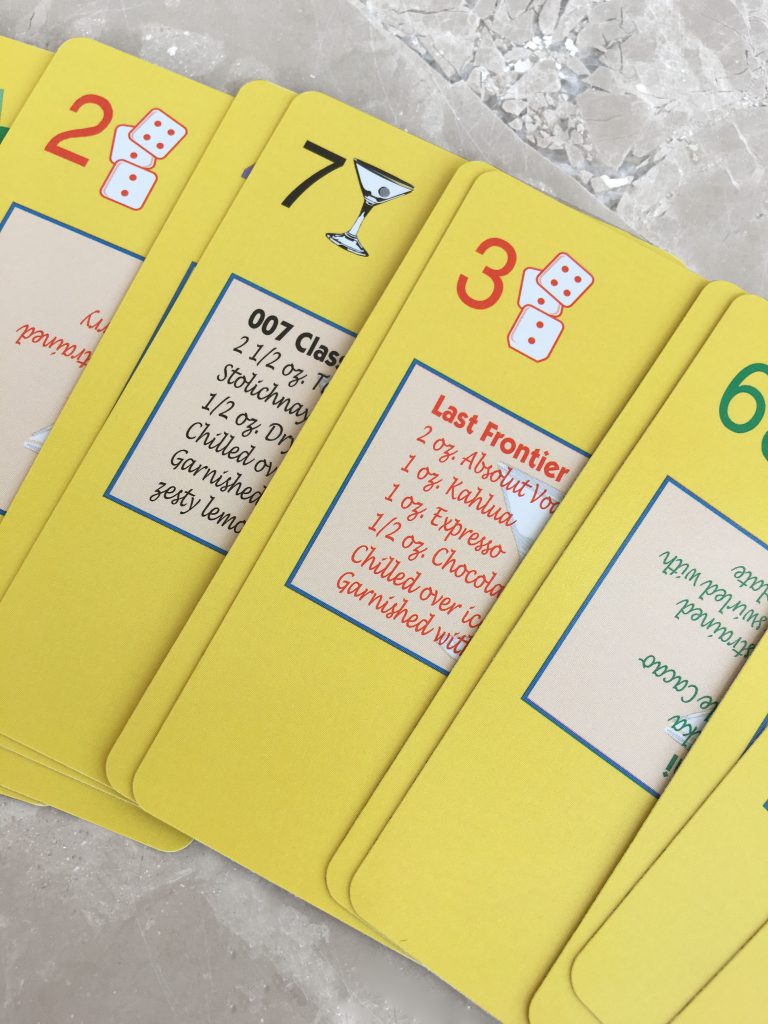 I had included some brownie mix to make ahead of time and eat while we played our board games. But it was a last minute decision to do the date night that night. We didn't really have time to bake them before we started playing. We were also having a cheese and cracker dinner that night while we played the board games. It was a fun night and it was nice to get away from the TV and spend some time around our dining room table. We quite obviously seriously need some board games! Can anyone recommend some good board games? Especially ones that can be played with just two players? I find they are a little tricky to find. What are your favourite board games to play? Tell me in the comments below.
Night Out:
Bowling is nothing new. We have done this on a date night many times before so to change it up a little this time we went Cosmic Bowling.  What is Cosmic Bowling you ask? Well the rules that I included in the monthly envelope is below. It involves a bag of MnMs and leaving your dignity at the door. If you were wanting to replicate this date feel free to use the print out below or make your own rules. You are only limited by your imagination. Just be aware though you will probably not get to do the activities you choose for strike and spare very often unless you are particularly good at playing like a weirdo. We managed to get 3 strikes between us and 2 spares throughout the entire night. It was surprising how good the hubby was at bowling with his other hand though!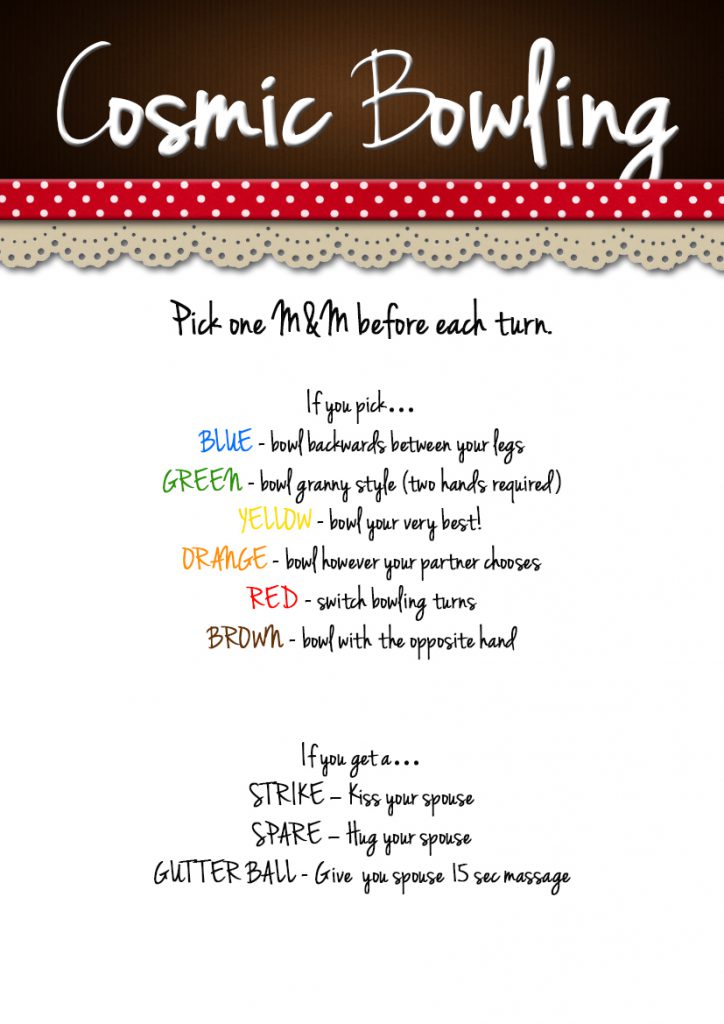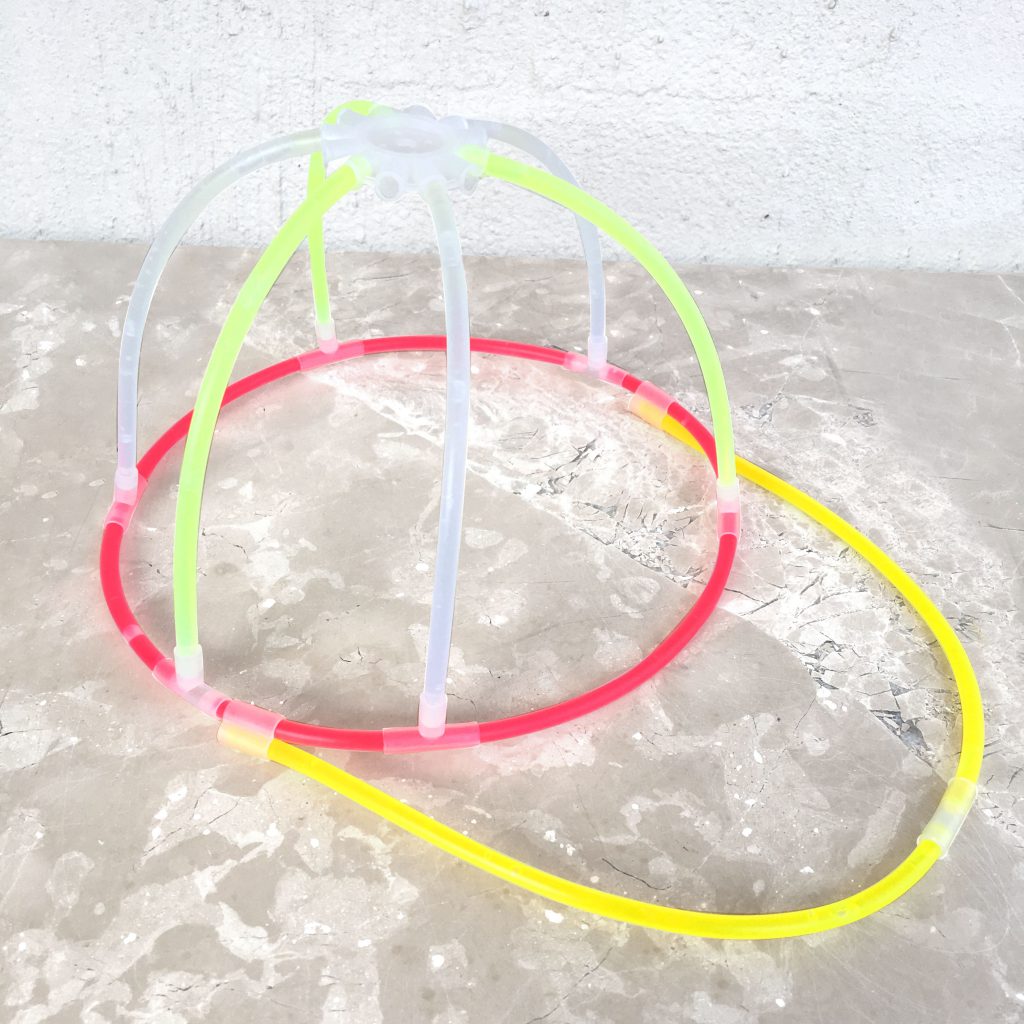 The presents that went along with this date were of course a pack of MnMs. Also included was a big box full of different size glow sticks with connectors. Perfect for making hats, glasses and bangles. I've included a picture of the glow cap we made for your reference if you wanted to make your own. You'll need 4 long glow sticks and 6 shorter glow sticks, a round connector for the top, 2 side by side connectors for adding the brim on the front, a plain cylinder connector for the front of the brim and 6 T shaped connectors.
We had already lost our dignity before we even started playing, when we rocked up in our sick glowing get up. Poor Cleo got a glowing make over too, much to her distaste. A big fun part of the date was actually just getting ready to go. It is always a bit hard to take photos in the dark. The photos below should give you a little bit of an idea of the glowing goodness we came up with. I was having too much fun to take photos at the bowling alley. So just imagine the glowing forms below bowling strangely and you've got a pretty good picture of our date.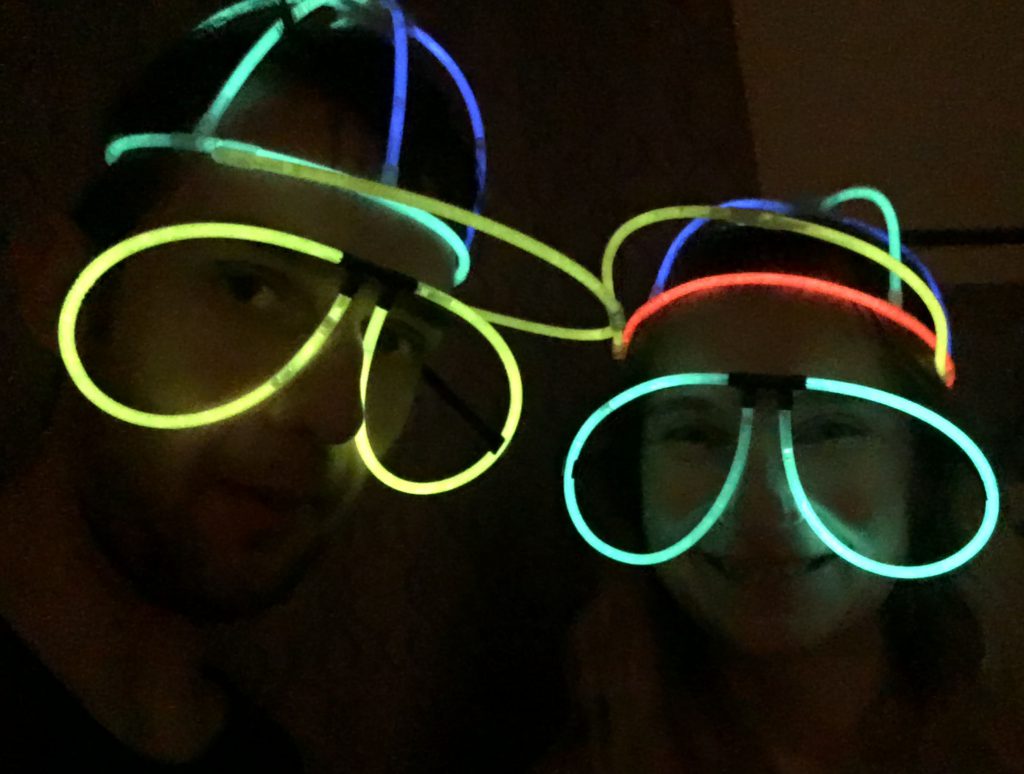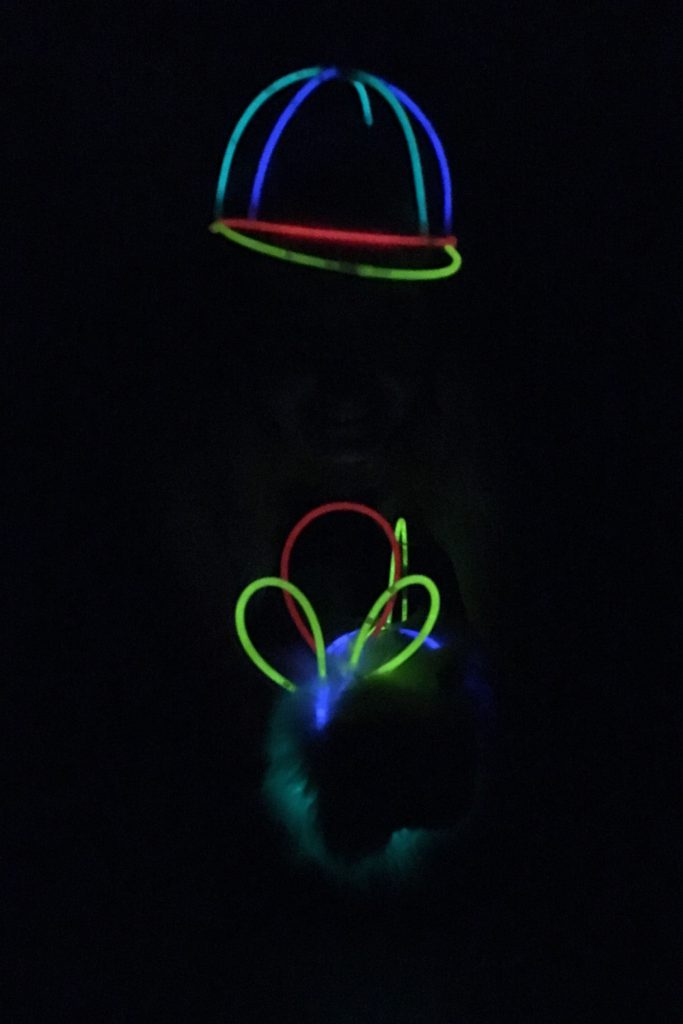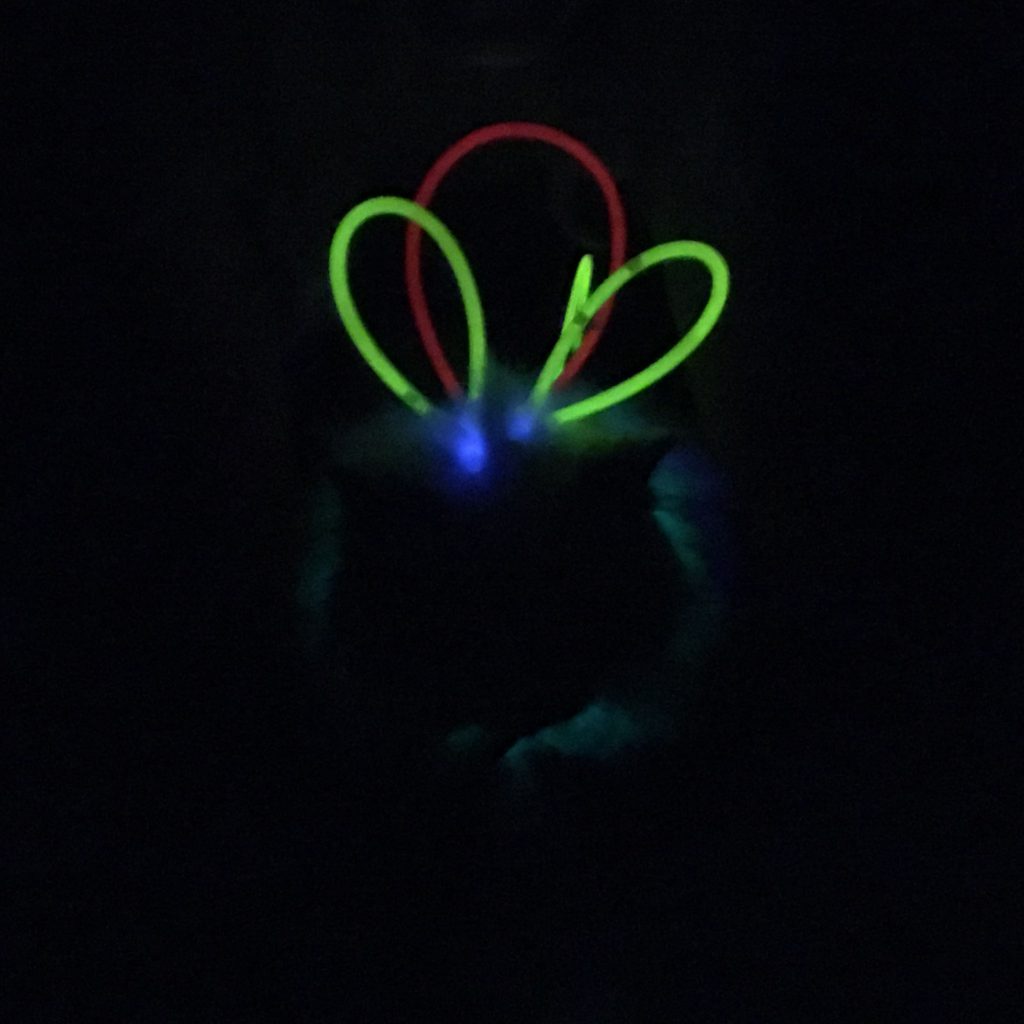 We played two games which ended up to be quite filling with all the MnMs. We almost didn't need dinner afterwards but one game always goes a little too quickly. Two games cost us about $30 which is not bad for a night out. We didn't stop laughing the entire time. A few of the other players were cracking up too, mainly on the orange MnM's (bowl however your partner chooses). We came up with some interesting ways to bowl! Some of the best ones were, I was allowed to bowl normally but I had to shout "Yaba Daba Dooo!" when I bowled and then I made the hubby shimmy shimmy shimmy down the lane before he bowled.
Let me just tell you right now… a hop skip and a jump doesn't work before you bowl. It will end in a gutter ball every time! But hey if your aim is to get a lot of massages then go for it! Boy did we get a lot of massages throughout this date though! We sucked but it wasn't about the points at all. It was so much fun, I think we'll do it again. We think we might use it as a group date next time and maybe change up the rules. We already had the people in the lane doing some granny style and backwards between the legs bowls before we were done.
I'm so keen to see what adventures we go on next month. I've forgotten what's in the envelope, it's been so long since I wrote them now. What theme do you think it might be? What theme would you chose for May?