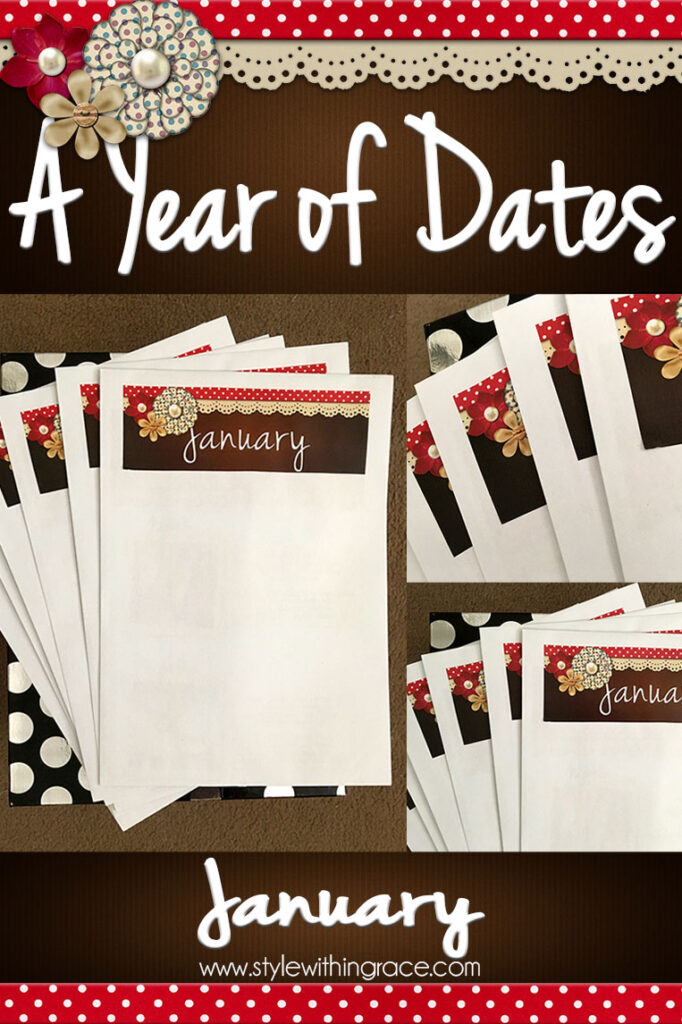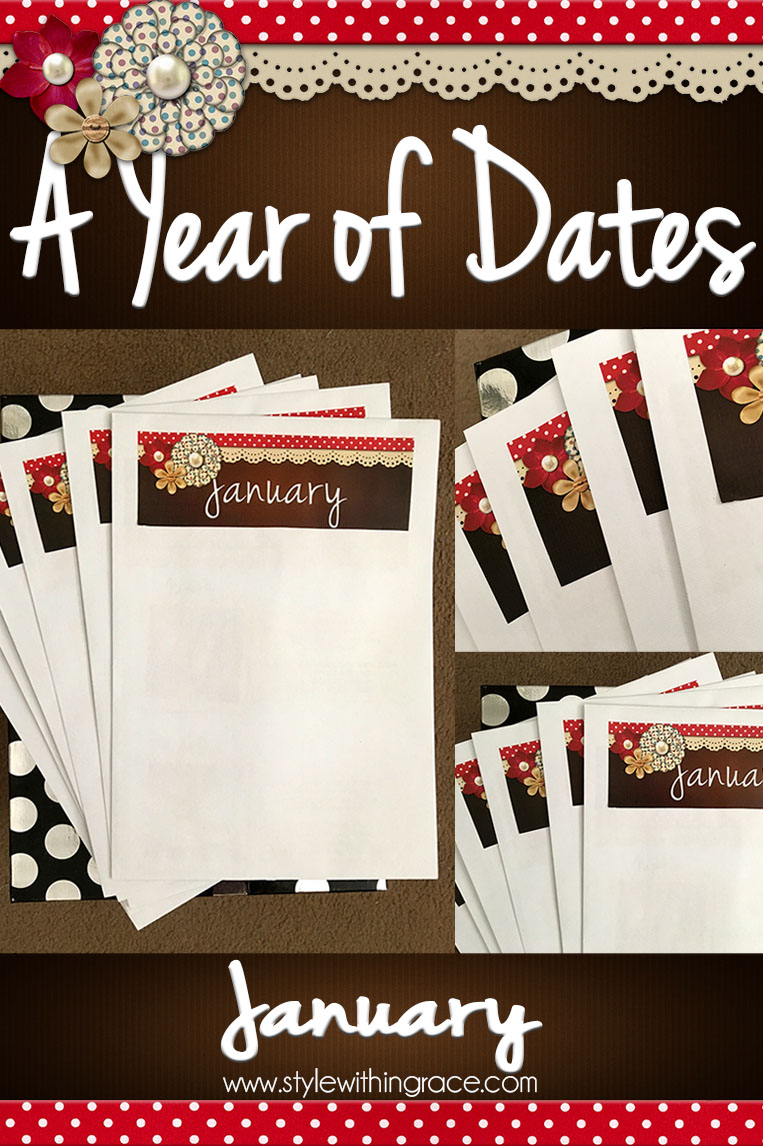 This month is action packed, with a little action in the bedroom and some extreme sports action on our night out. Don't forget to check out December's dates last month and if you are only just joining us in this series check out the introduction page where you can find links to all the dates we've done thus far. Here is the sheet I slipped into the monthly envelope to explain what we would be getting up to. Some of my rhymes are better than others :p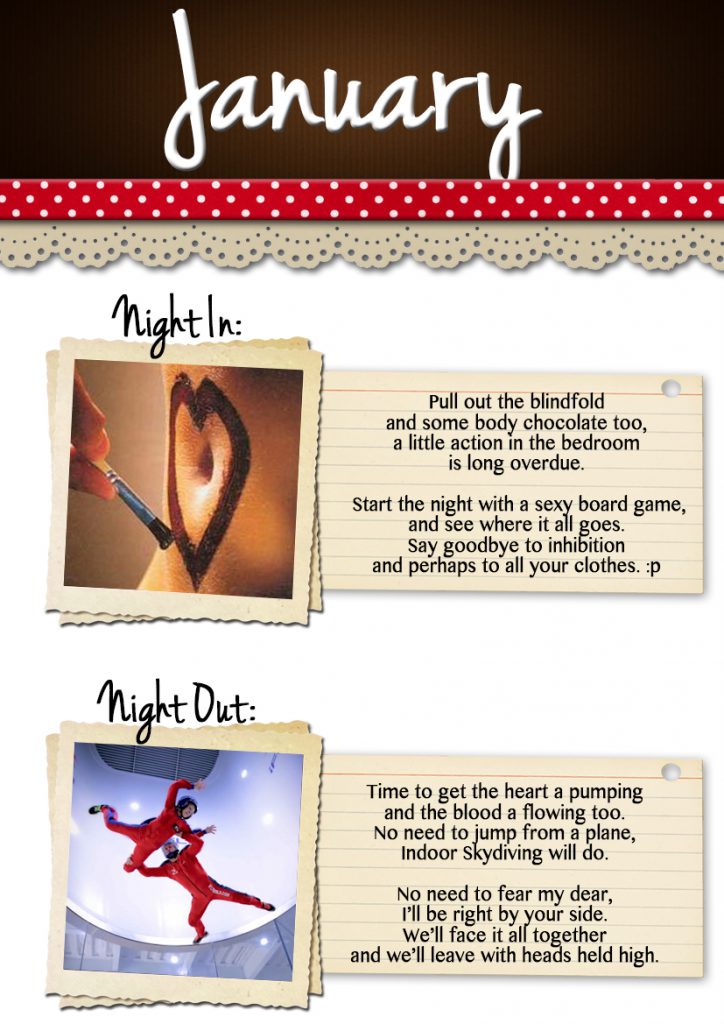 Night in:
Our night in is fairly self explanatory and I'm not going to go into too much detail. I had previously bought a board game for a Valentine's Day or Anniversary a while ago so I figured we should get it out and give it some more use. There are heaps of board games out there but the one I own is called "Fantasy Affairs".  I bought some body chocolate for us to use within the game and had the hubby open this gift on the night we decided to schedule our night in. And that's all the detail you get :p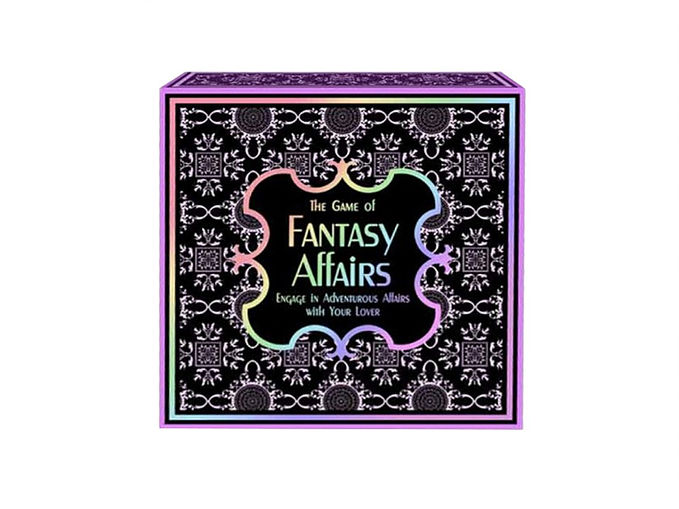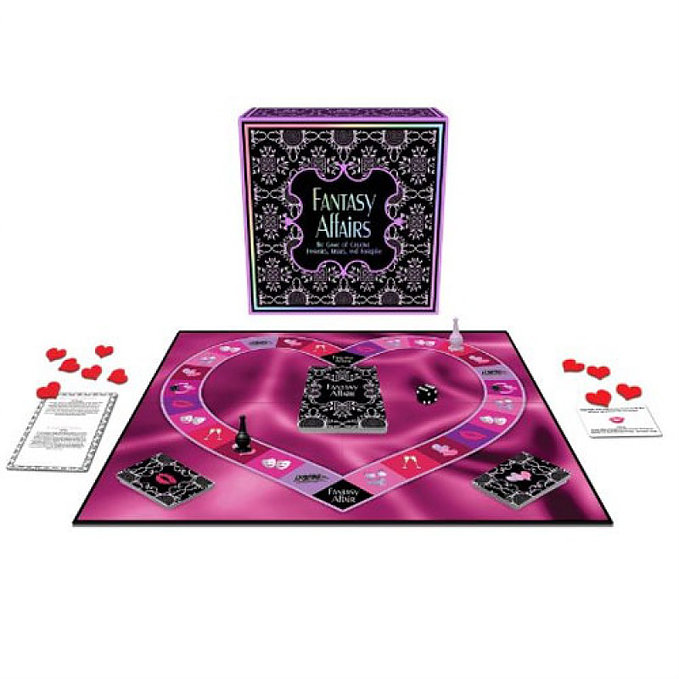 Night Out:
I wanted to do something extra special this month as it's my husband's birthday on the 5th. As his birthday is so soon after Christmas I usually struggle coming up with something to do or give him so I thought this would have me nice and prepared for once. Despite having a week off together on the first week of January we still haven't gotten around to making a trip up to the Gold Coast to do this date. I'll update the post and keep you informed when we do get around to doing this one. It should be lots of fun when we get around to it.
iFLY Gold Coast is the closest Indoor Sky Diving Centre to us and where we will go when we can get a free weekend. If you shop around on Adrenaline or Red Balloon you might be able to get it cheaper than straight from the website. I bought a $100 Red Balloon gift voucher to put into the monthly date envelope because Red Balloon were doing a discount at the time. Until Next Month…