Another lovely friend's wedding has gone by this weekend and of course weddings are always the perfect occasion to do some nail art. Since the day before the wedding was our anniversary with plans to spend as much time as possible with the hubby, I didn't want to spend too long on my nails so here is a really simple look.
I sponged on the shimmer glitter with a make-up sponge to get the more gradient effect going up the nails. Speaking of sponging on glitter polish, have you all seen the Correct Way to Apply Glitter Polish which has been floating around Facebook? If not, I recommend you check it out! I certainly had my mind blown and plan to use this technique in the coming months.
Other than the glitter, I just applied some silver diamantes in the middle at the base of all the nails except the silver feature nail. Then I did my top coat and I was good to go! I really love soft pastel nails. I think they go with everything. This is great to get good use out of them after the wedding seeing as Gel nails stay on for around 2 weeks. The only problem is the white and the light pink colour seriously need so many coats before they stop being see through.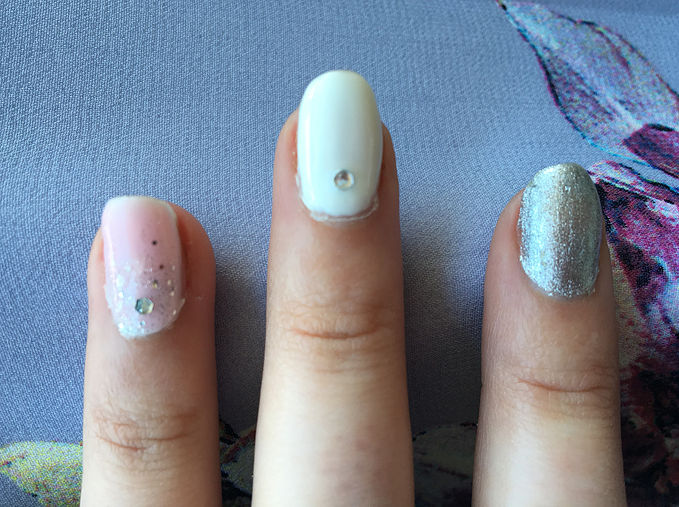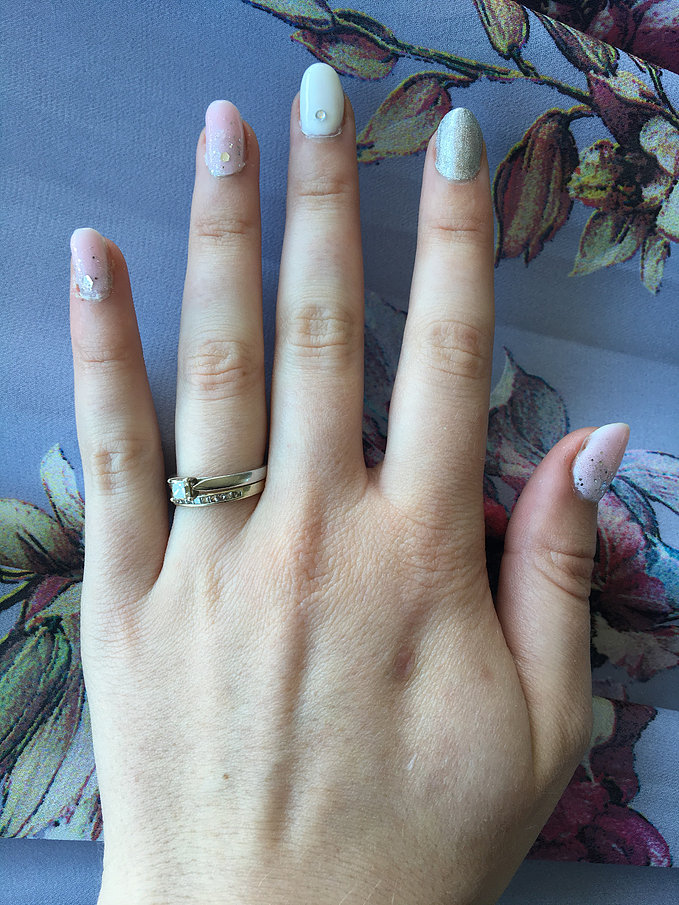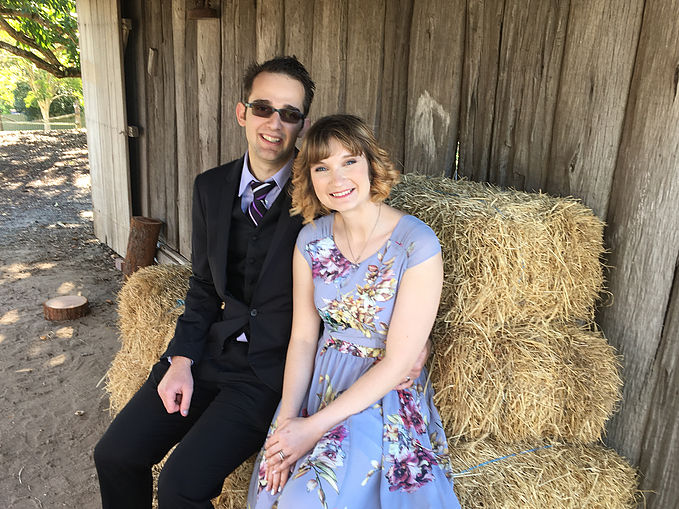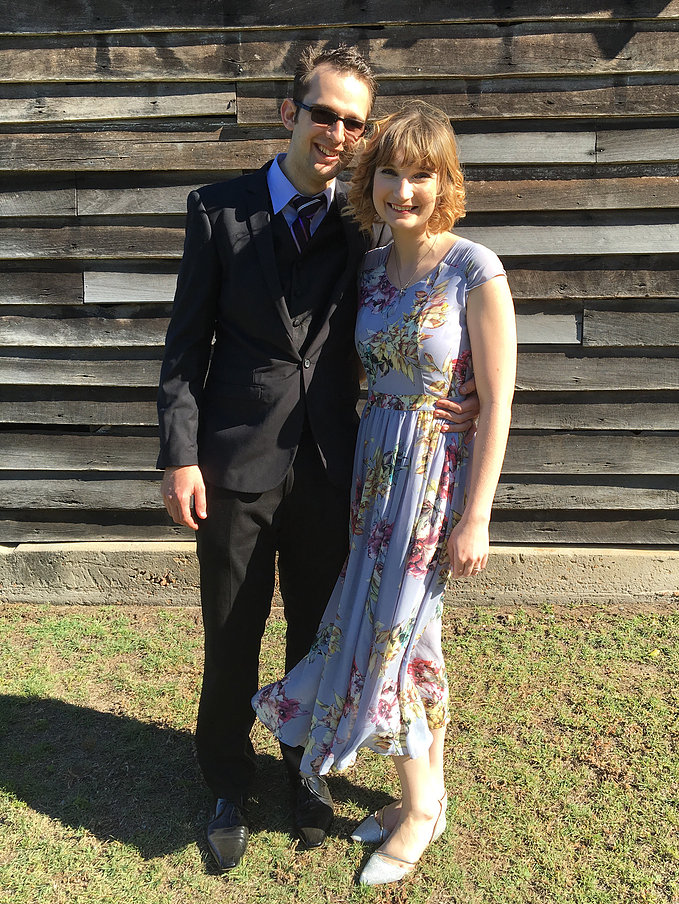 The wedding was at Mae's Cottage in Logan and was a beautiful afternoon garden party. I made great use of all the beautiful rustic scenery to take some photos with the hubby. I just love the juxtaposition between glamour attire and rustic barns and hay bails! Excuse the pail skin as well, this is the most sun I've gotten for months! Check out some of my other wedding nail looks like Classy Rose and Black Wedding Nails and Pastel Wedding Nails.
What I used this week:
– Addictive Top and Base Coat
– Addictive French White
– Addictive Silver
– Addictive Shimmer
– Addictive French Pink
– KDS Cleanser Plus
– Nail Sponges
– Nail Diamantes
– 9W Nail Art Lamp