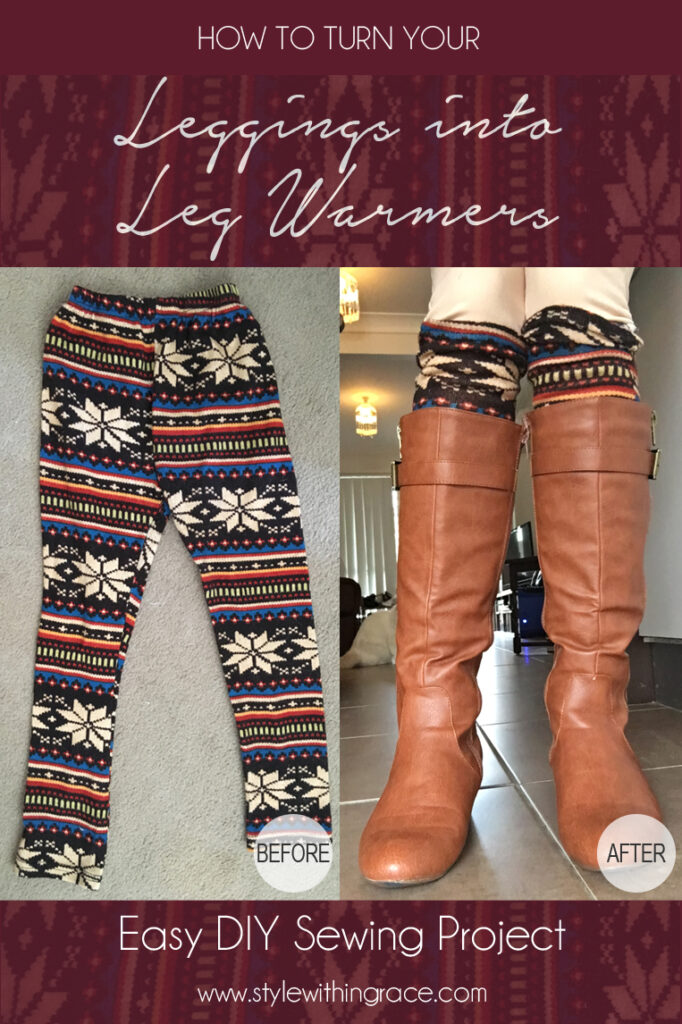 A while back I bought these cute patterned woollen winter leggings off Sammydress and then proceeded to wear them once maybe twice in the last few years because of two reasons I guess;
a) They were shorter on me than I expected only coming to just below my knee
and
b) I couldn't figure out how to style them.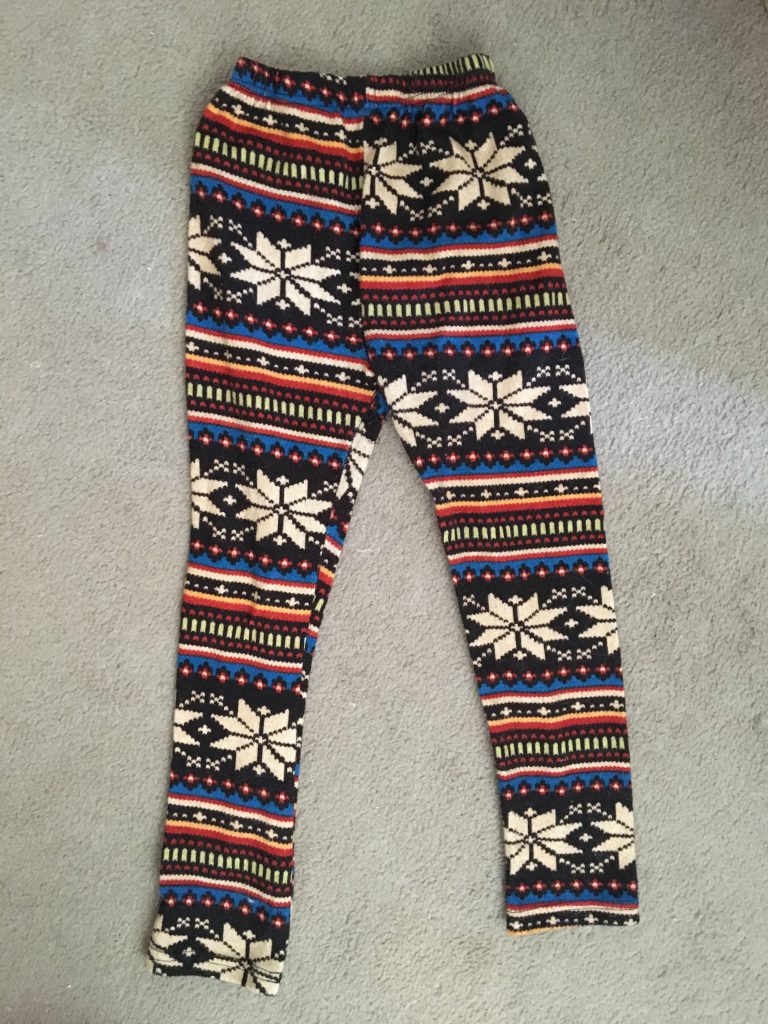 I really like the material but I also knew that I couldn't keep hanging onto them without figuring out how to wear them. That was when I came across an outfit on Pinterest that had patterned knee high socks/boot cuffs under some brown knee boots. I didn't own any patterned knee high socks but I knew that I could turn my unworn leggings into leg warmers that would give the same affect as the socks in this outfit. So I set to work last Sunday afternoon and was finished them in no time.
Step 1:
The first thing I did was cut away the leg pieces from the leggings. Mine were fairly short so I cut them as high as I could to make sure I had enough length for the leg warmers which ended up being perfect. If you were making these from full length leggings you would want to measure from the bottom of each leg up.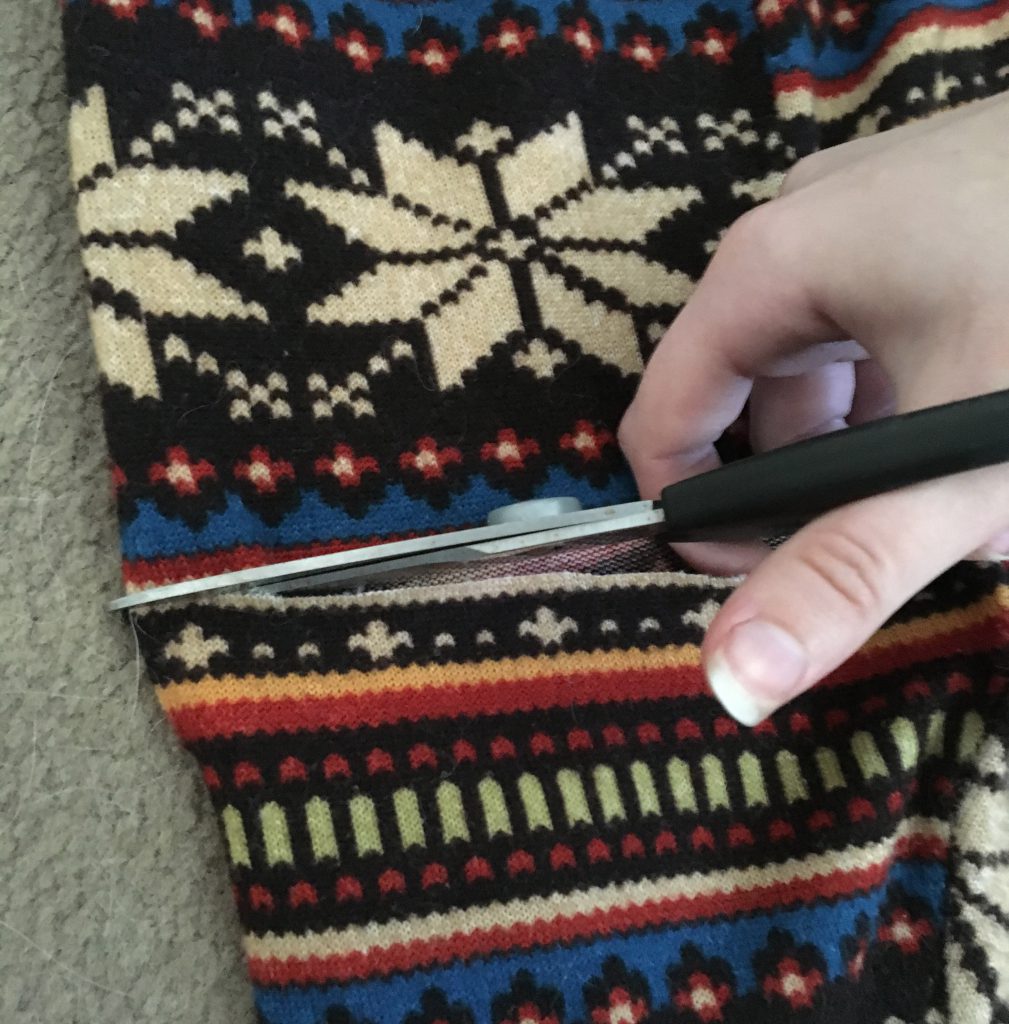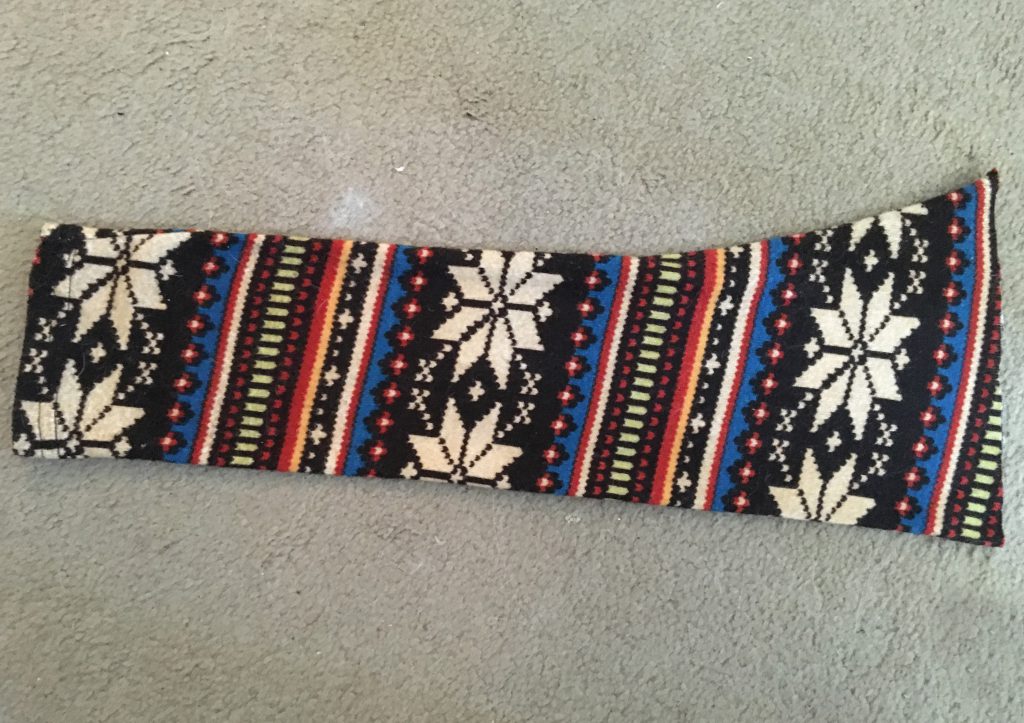 Step 2:
I then turned them inside out and measured the width of the already seamed end. On the other end, I marked that measurement and drew a line to mark where I needed to sew. Of course I then sewed down that line with my machine, on a stretchy plain stitch starting at the seamed end.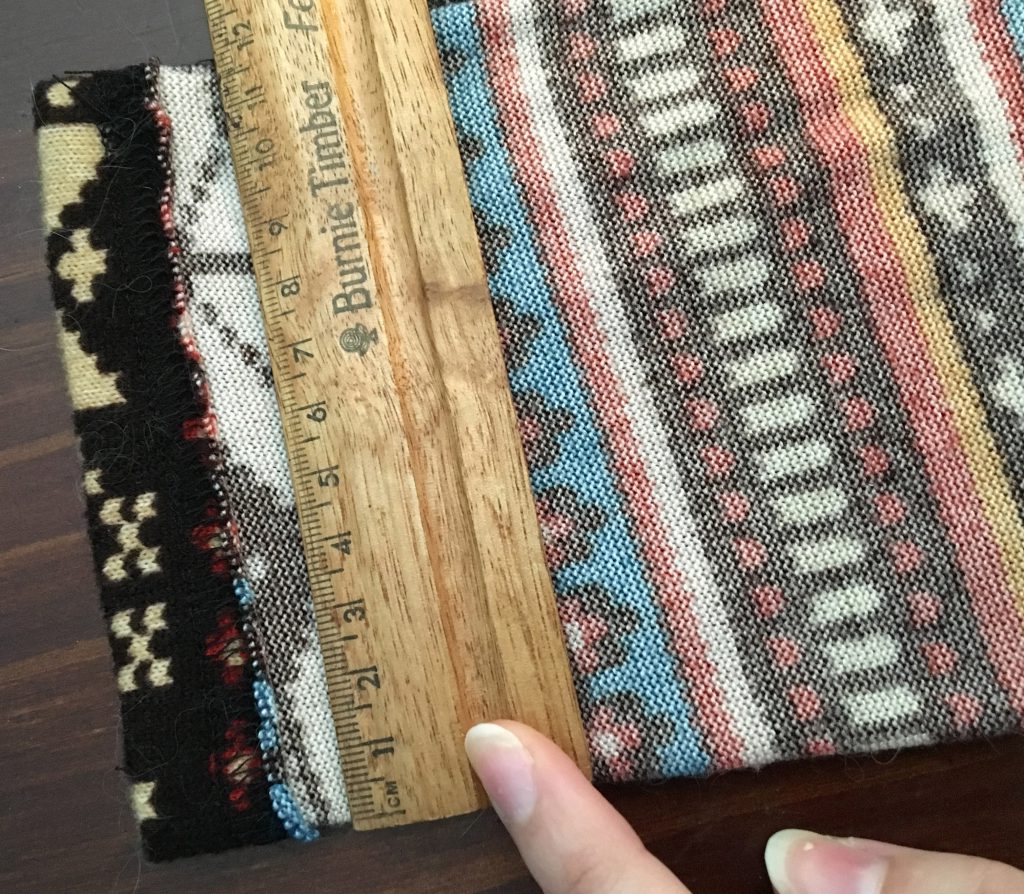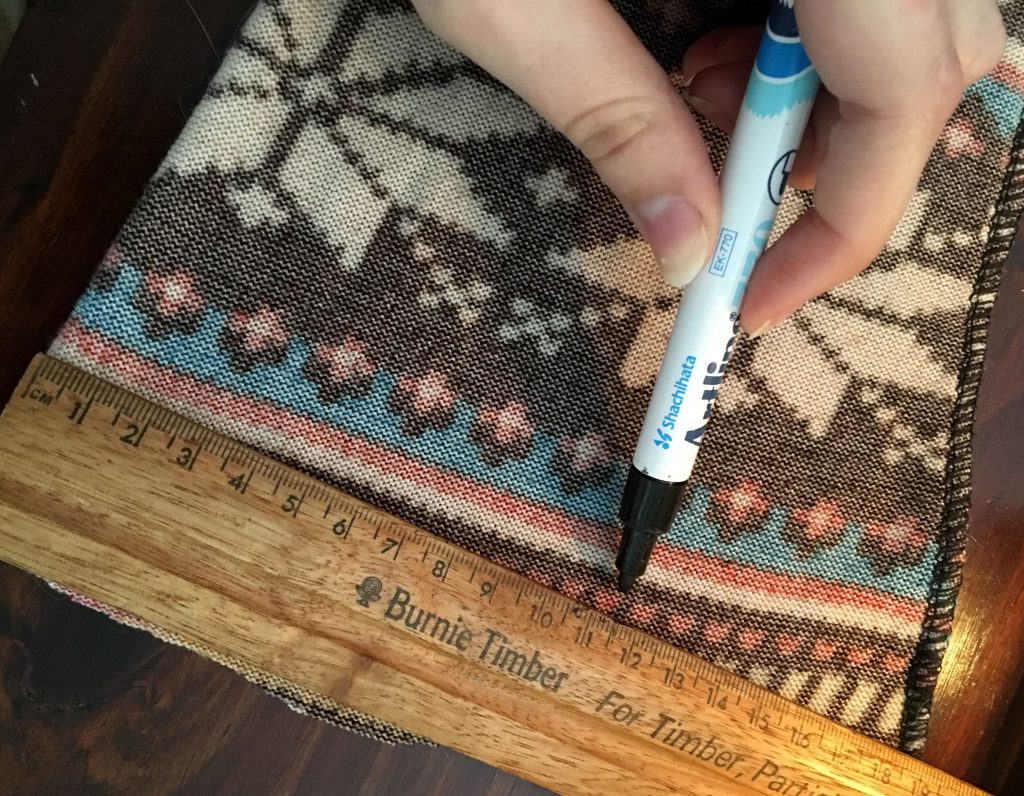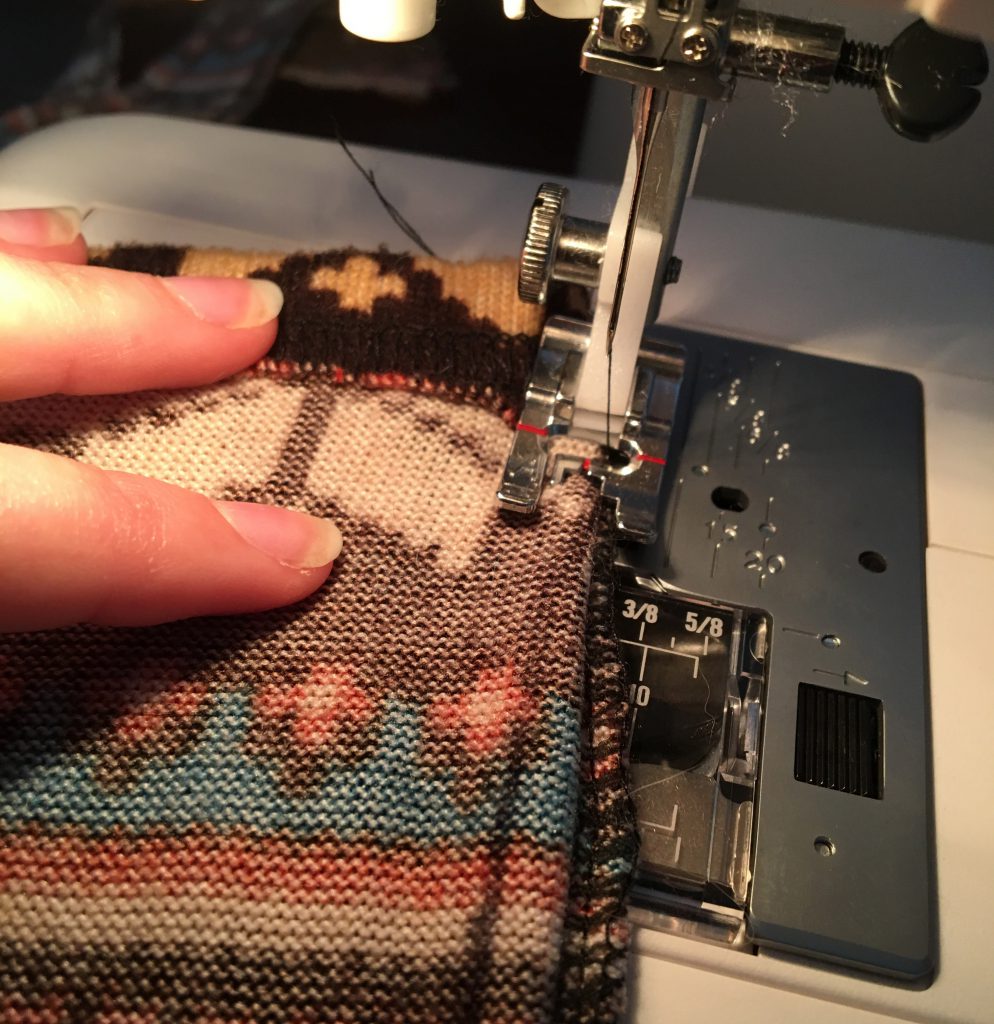 Step 3:
After tying off the ends, I cut the excess fabric away. I probably should have finished off the seams on the inside so that the material wouldn't fray but I was lazy.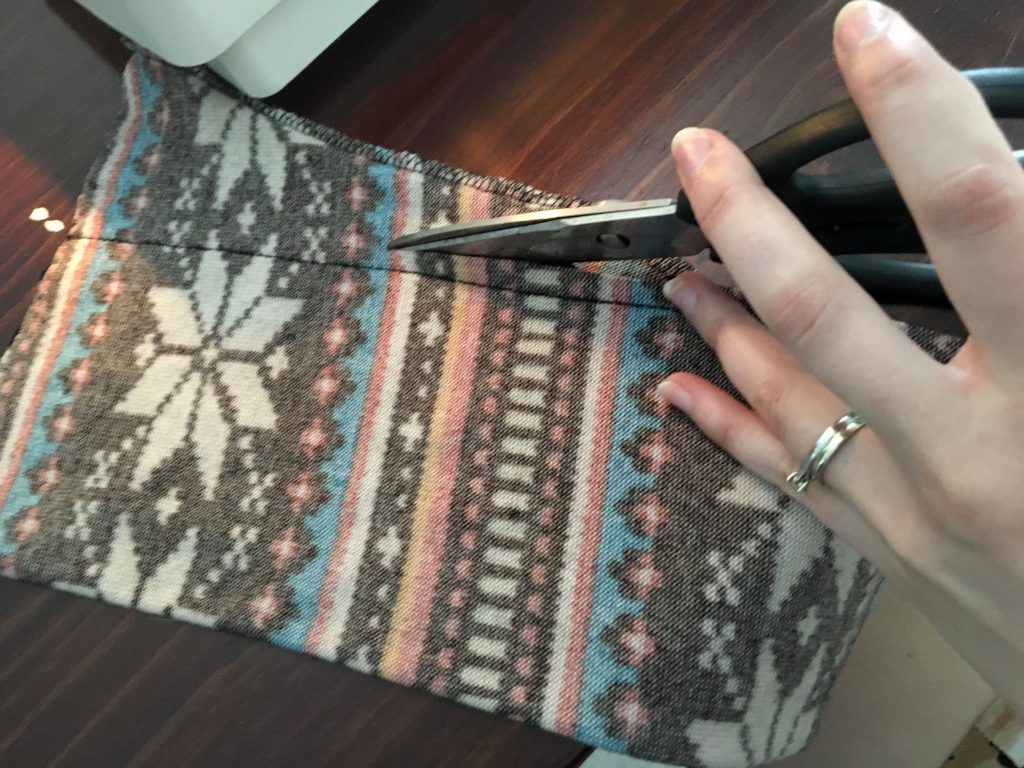 Step 4:
To finish off, I folded over the unhemmed side and sewed around the end. It was a little confusing to put it all together. The patterns didn't match up on the leggings to begin with but I battled through.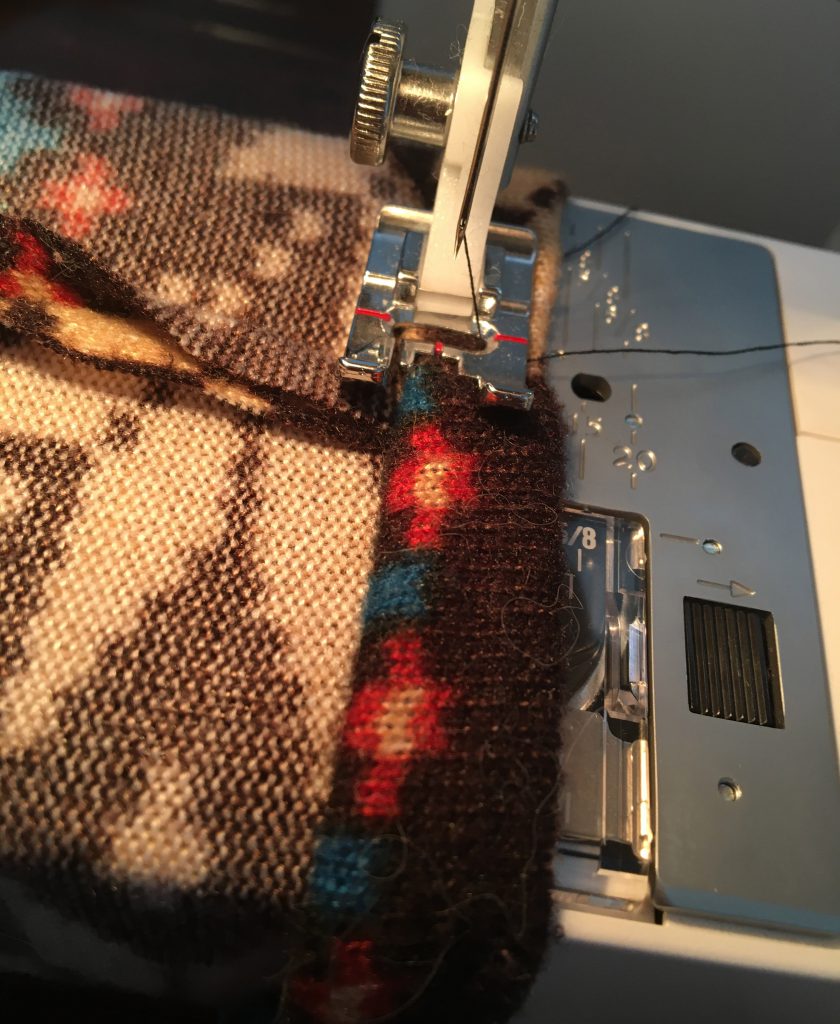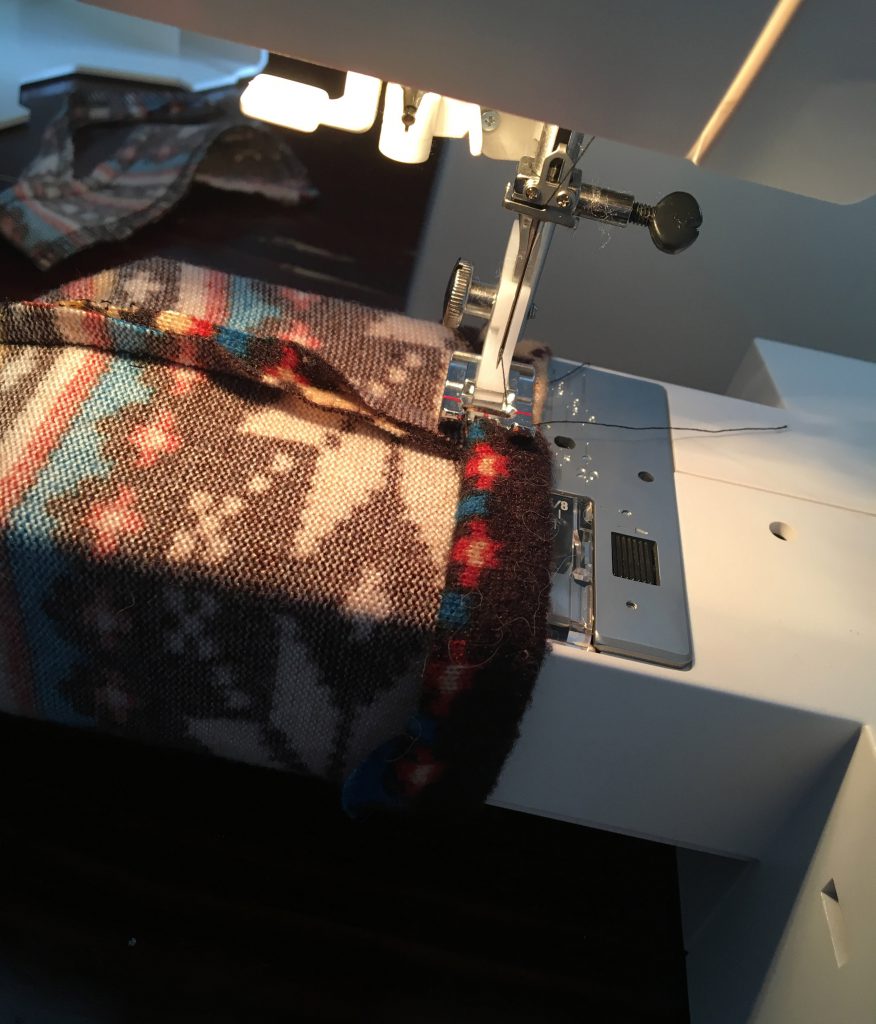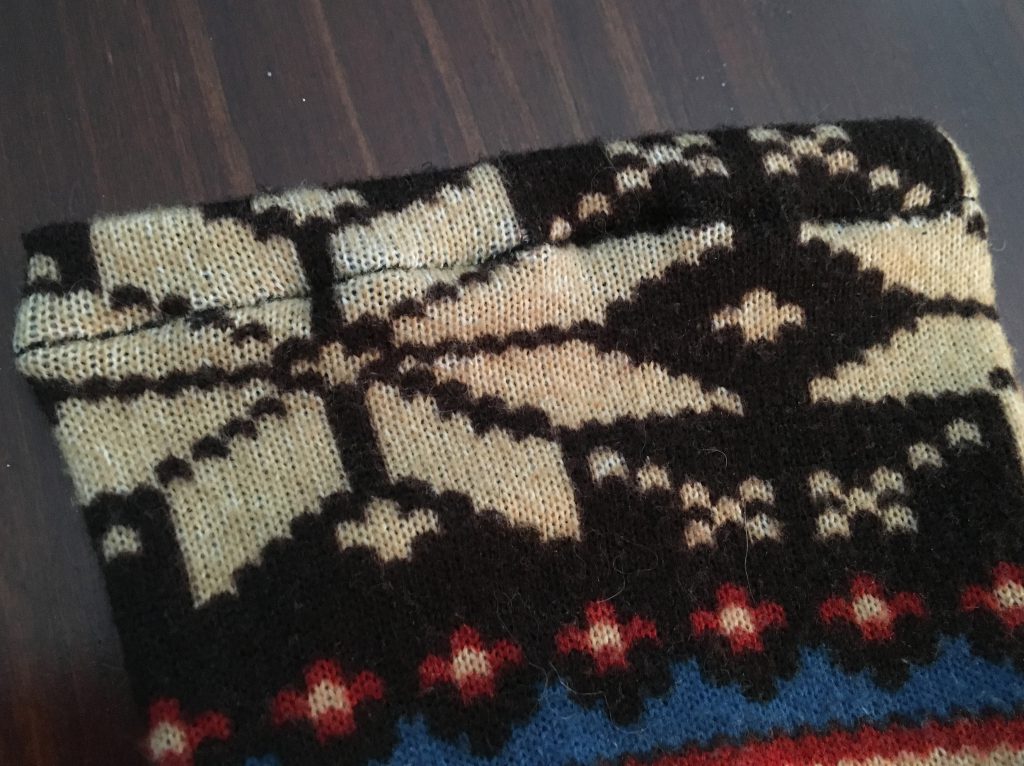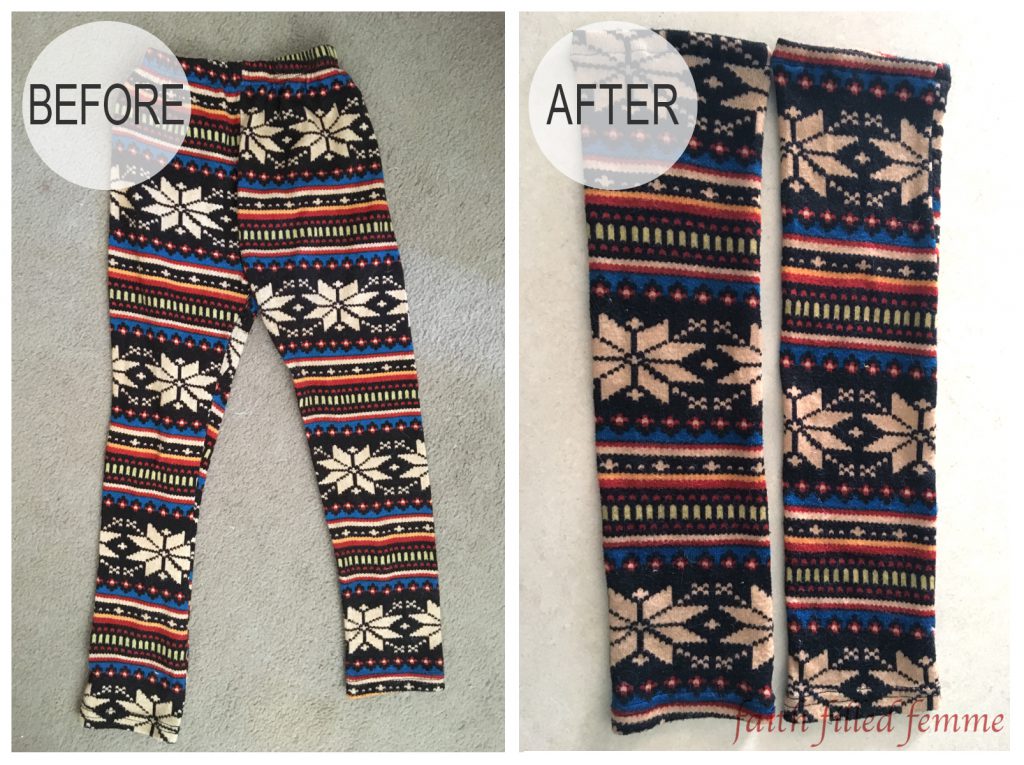 I wore my refashioned leg warmers yesterday and this is how I styled them. The brown earthy tones of the pattern go really well with my new tan boots. I also tried experimenting with stacking some bracelets. You might recognise one from my earlier post this month about spray painting your gold jewellery silver. If you missed that post you can find it here. You might also recognise my awesome DIY bird cage lamp fixings in the background. Still so happy with them.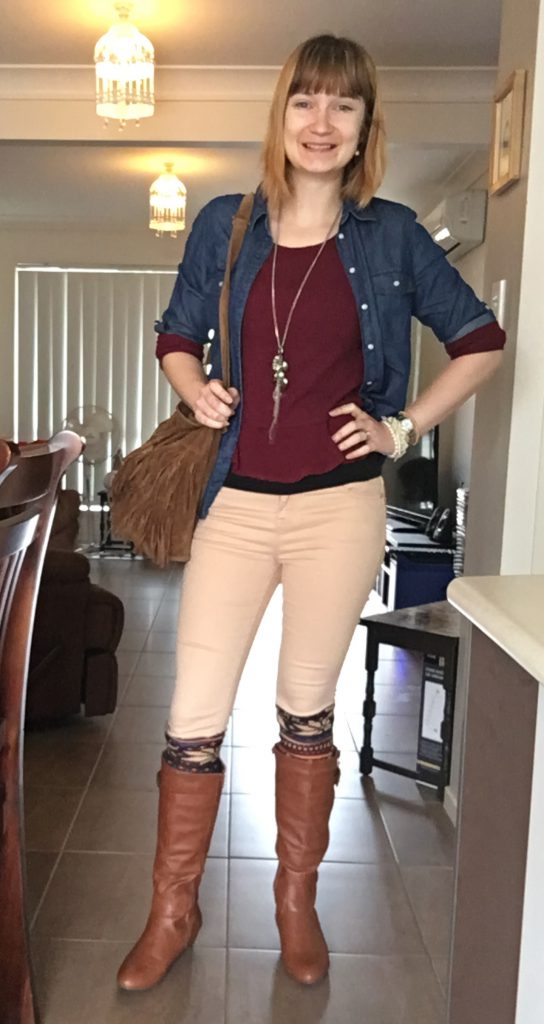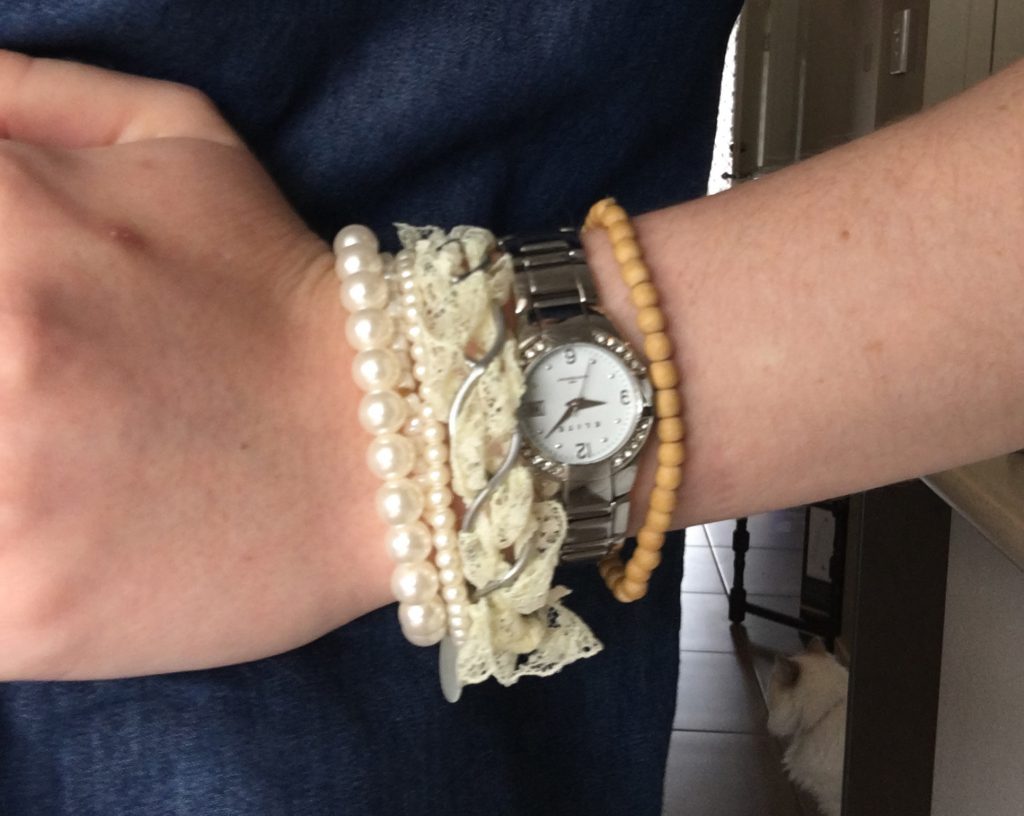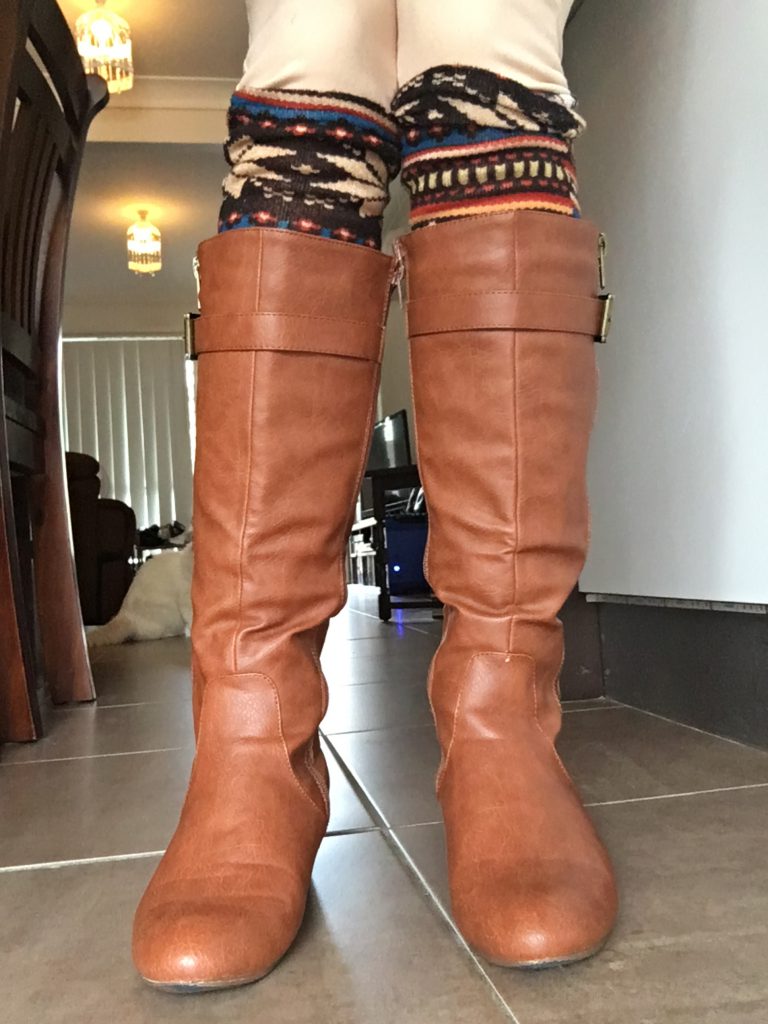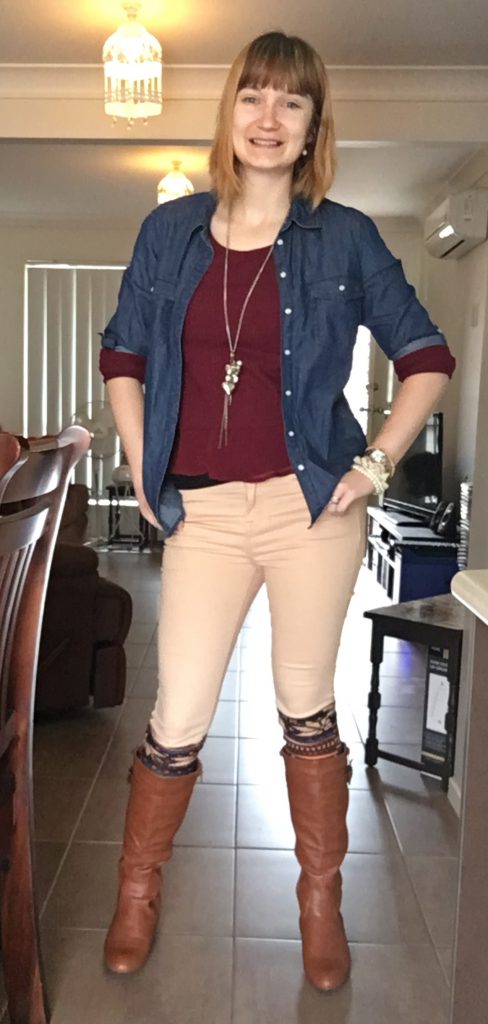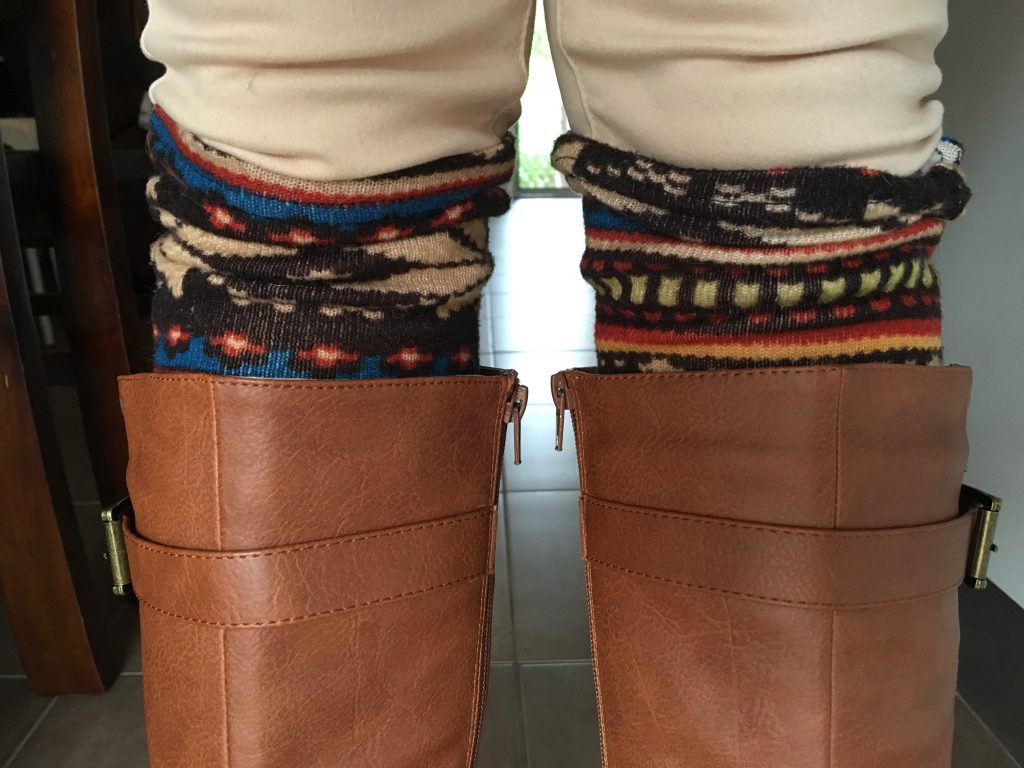 If any of you do something similar with you old leggings I'd love for you to share it with me. I'd love to see any ways that you style leg warmers or boot cuffs too. Happy refashioning.