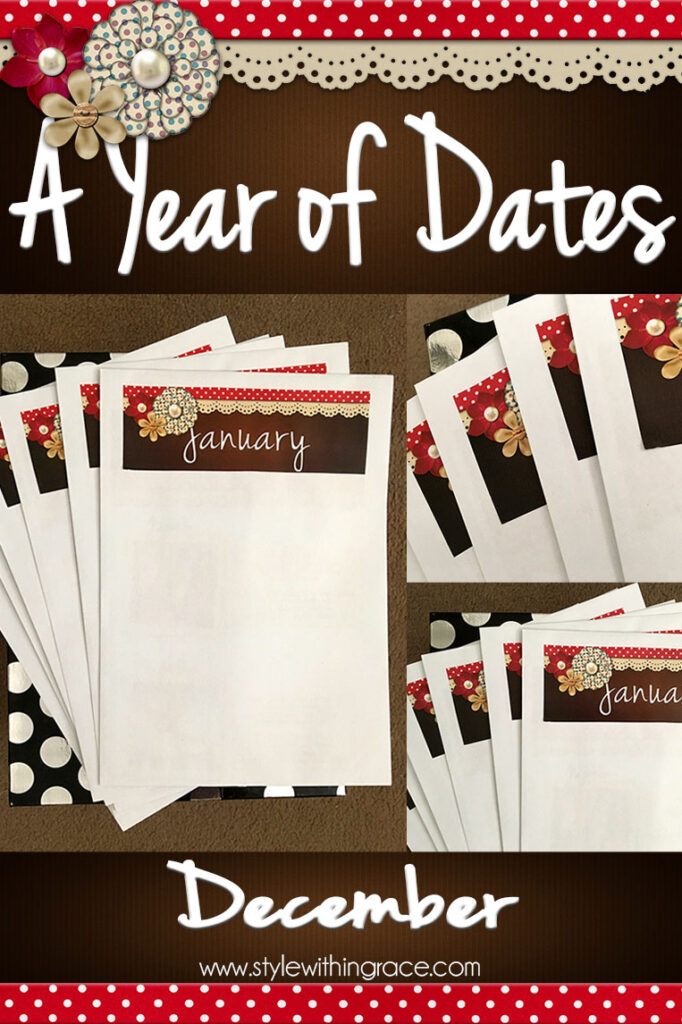 If you're coming into this series late in the game, you might want to check out the first post about the Year of Dates gift I came up with for our anniversary this year to catch up on what the hubby and I have been up to these past couple of months. Also if you missed last month's instalment, don't forget to check out how November's summer themed dates played out.
I think we have finally got into the swing of things this month! It was such a great month of dates that really helped us to get into the Christmas spirit. As you may have guessed, this month the dates were based around a Christmas theme. In the past, we haven't really done anything special to celebrate Christmas other than the obligatory family Christmas lunch of course. So I thought this would be a good chance to maybe help us create some traditions that we might carry on through the years.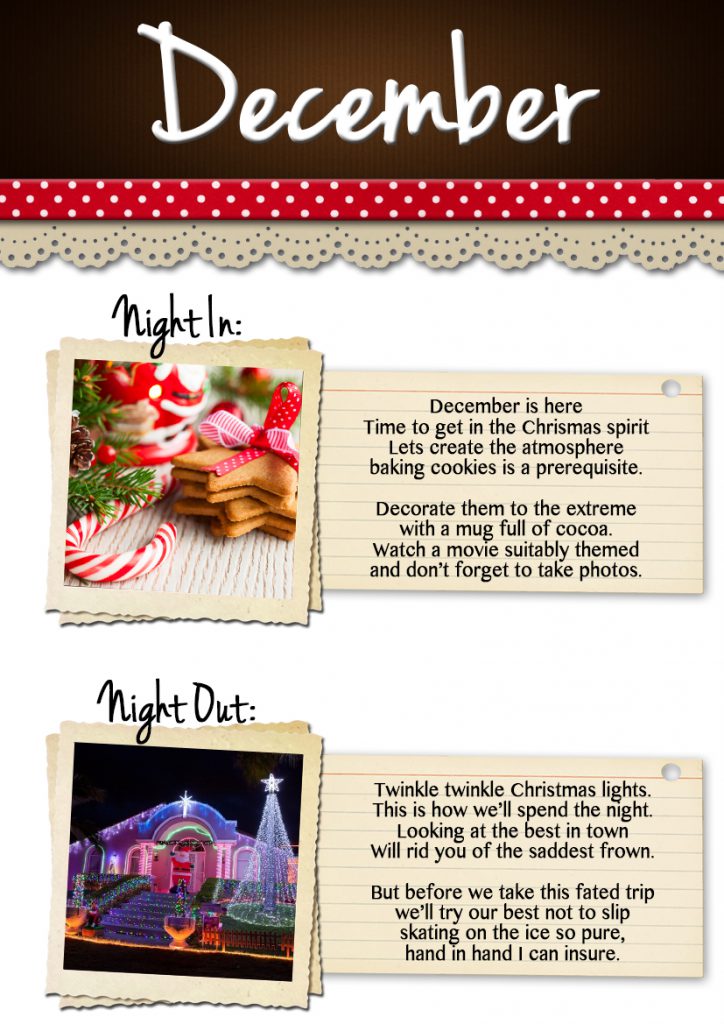 Night in:
The gifts I included for the hubby to open before our night in date this month included some Christmas cookie cutters, cookie baking mix and some mini marshmallows to put in out hot chocolate. It might have been a good idea to add in some cookie decorations to that list too. We just bought ours the day of the date. I got some shiny silver balls and a pack of writing icing pens.
These were not big enough to decorate all the cookies with completely. So we mixed our own icing and coloured it depending on what we needed for the base of the cookies. We didn't really get the consistency right until the very last batch. It was mostly too runny. Therefore our cookies were less than perfect. But it wasn't really that important for them to look fantastic anyway as we were just eating them ourselves. It was more about the journey, not the final product. There are a few photos below. Don't judge us on our terrible decorating skills lol.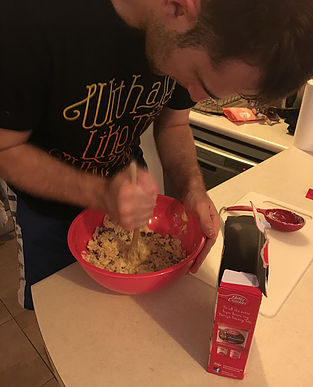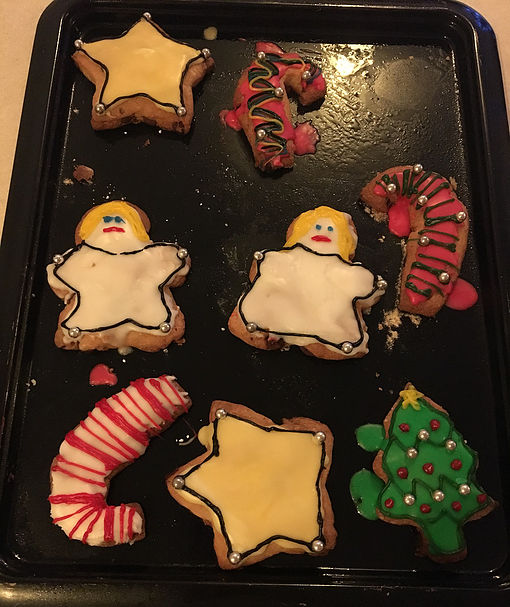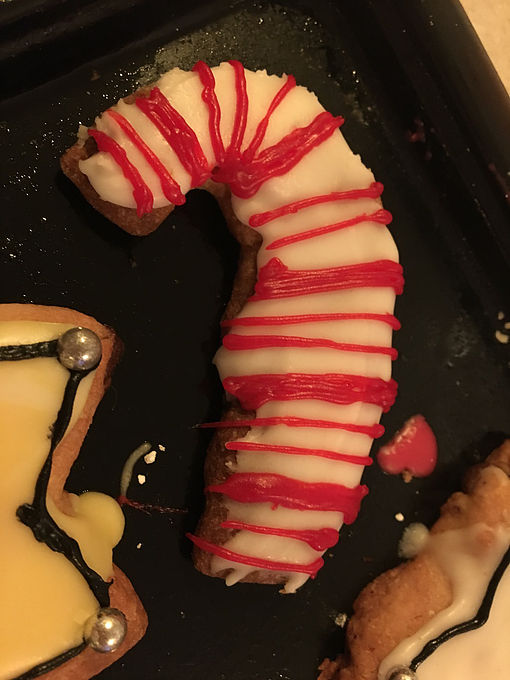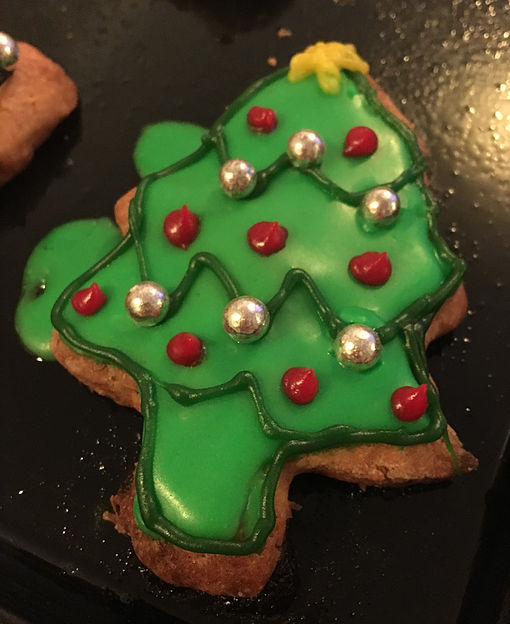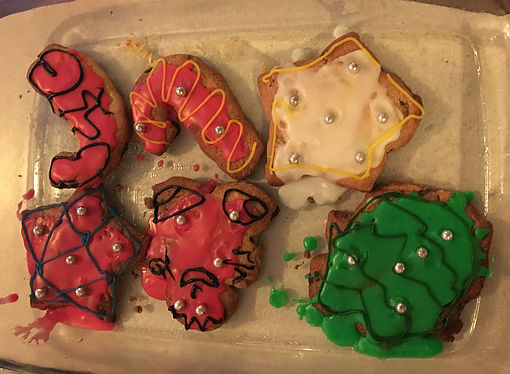 The suitably themed movie we watched was called "Almost Christmas" which is a fairly recently released movie that was lovely enough. Pretty standard feel good, Christmas comedy. It was a bit of a sugar overload that night. If the cookies didn't give me a sugar high then the half marshmallow half hot chocolate mug surely did the trick. Yes you read right, my mug was half filled with mini marshmallows. Just because something tastes good doesn't necessarily mean you should go with "the more the merrier" mantra. There is such a thing as too many marshmallows.
In my little description above I put in to take photos and while we did take a few I'd recommend taking even more! The biggest problem for us though was we weren't particularly suitable dressed for photos of ourselves. Thus I would make holiday attire a prerequisite as well. We definitely needed more Christmas hats and fairy lights etc. Cleo was the only one suitable dressed, although, much to her chagrin. We got lots of photos of her :p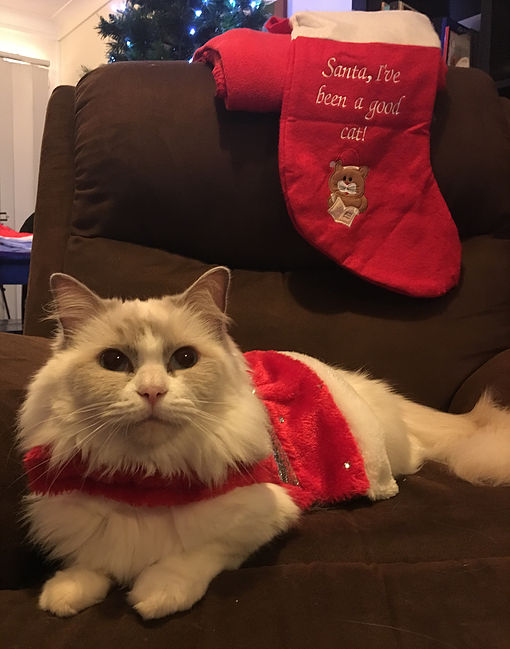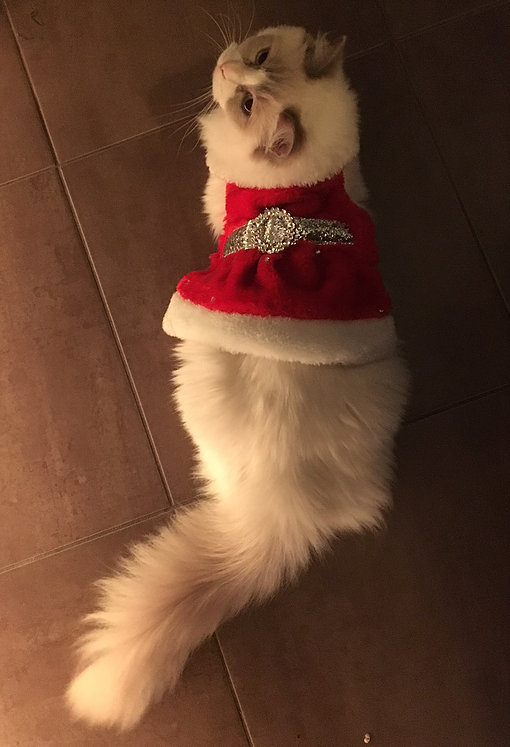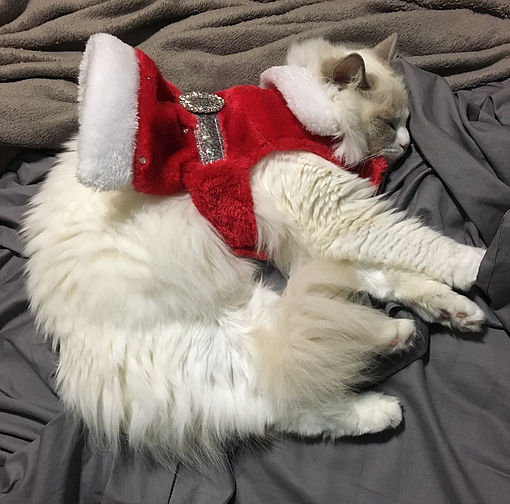 Night Out:
We had to swap the activities around for our night out and started with seeing the Christmas lights. My plan had been to use the List & Maps of Christmas Lights Facebook Event that lets you know the best lights to see all over town and even helps you figure out which to see when by plotting a journey for you to take but then we found out about a Christmas festival that Bridgeman Baptist Community Church was putting on that weekend. The flyer made it sound like it would be a fun night out and it would also include not only lots of lovely lights but music and food as well. What more could we want? So we opted to go to this event rather than drive around town.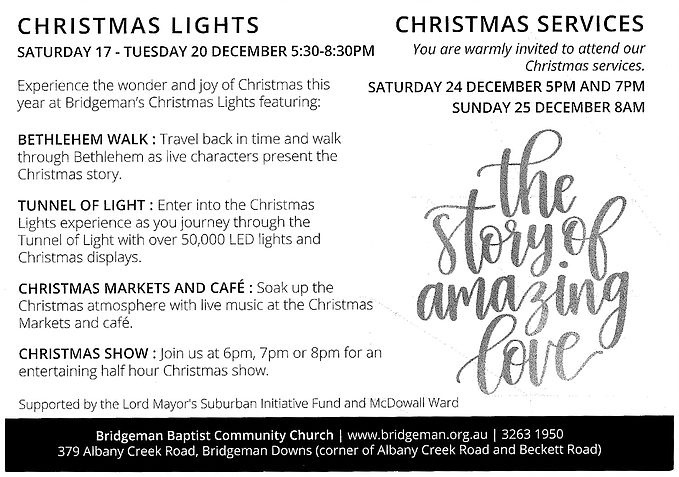 It was as much fun as we thought it would be. We arrived early to see the 6pm Christmas Show and then proceeded to walk through the tunnel of lights which was amazing and I'm impressed by the work they put into it and also the Bethlehem Walk too. They had actors dressed up as each of the characters in the story, even real sheep for the shepherds to watch. My favourite room was the Wise Men's Tent which was basically like a huge epic blanket fort with pillows strewn all over the floor. Very luxurious! We quickly grabbed some food from the many vendors there before we headed off to our ice skating adventure.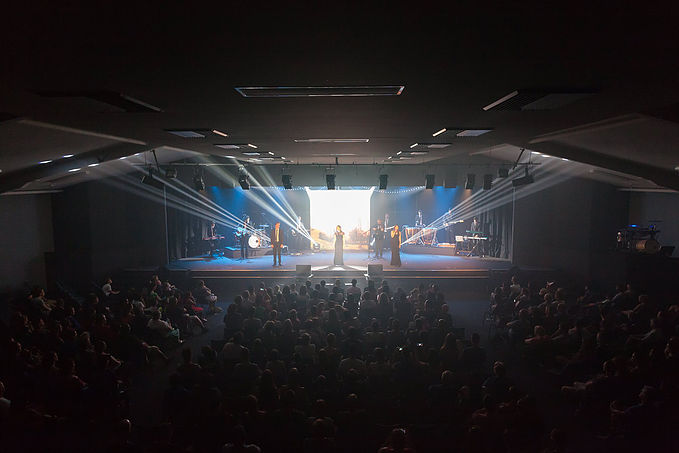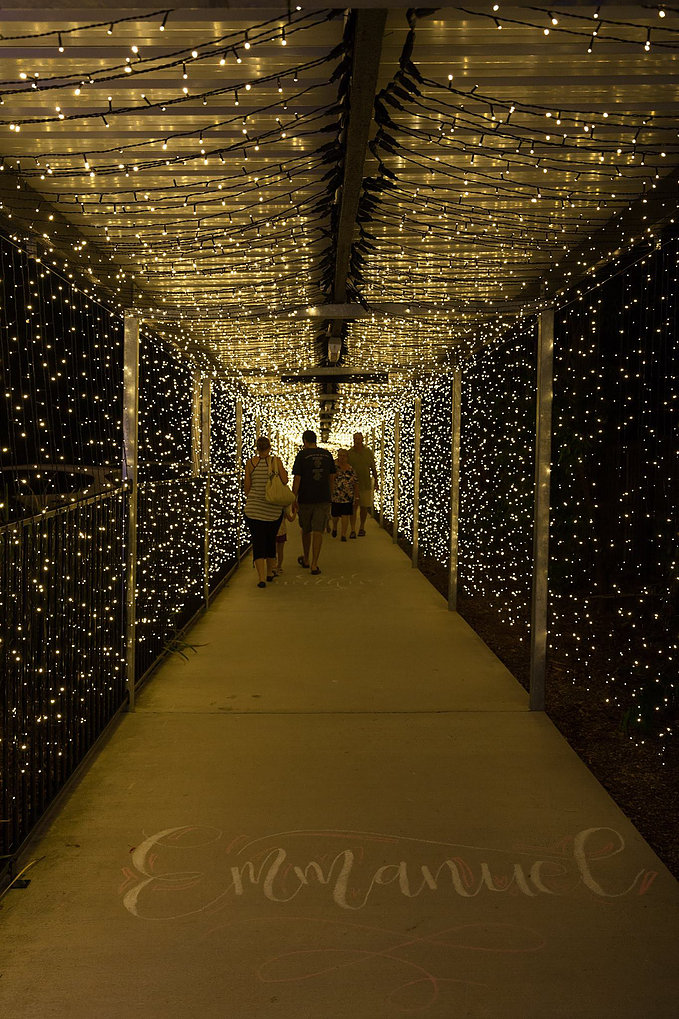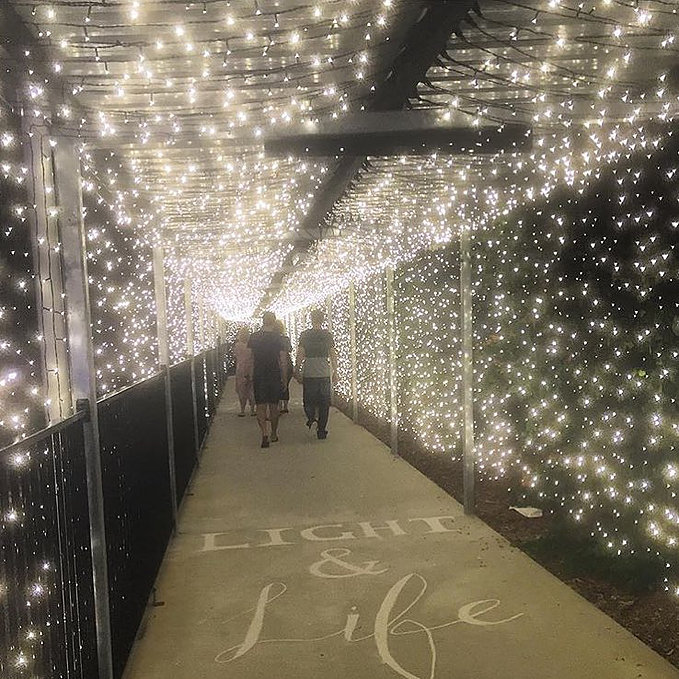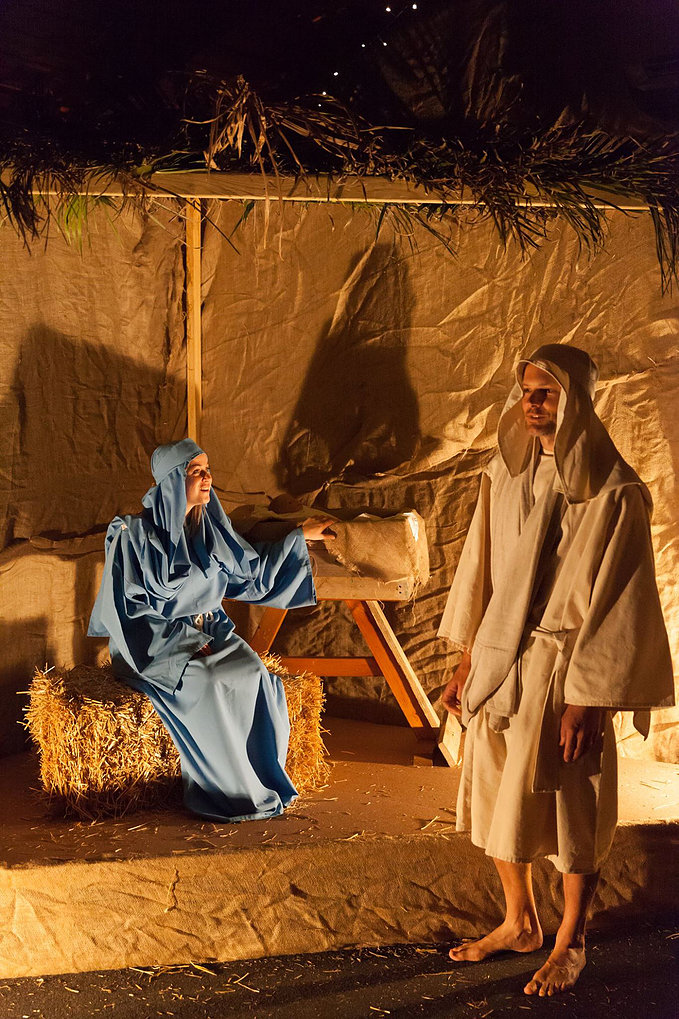 We went ice skating at our nearest rink at Ice World in Boondall. They are open from 1:30 – 3:30pm and 7:30pm to 10pm on Saturdays. We missed the afternoon session so we had to go to the evening session after the lights festival. It wasn't too busy but I definitely recommend to dress warmly with long pants and jumpers and don't forget your socks. We did quite a few laps around the outside of the rink, holding onto the rail and trying not to fall over. By the end of the night I was mostly staying off the rail. But I wasn't game to stray too far into the middle just in case. The hubby got back into the swing of it pretty quickly and just supported me by skating next to me. It was a lot of fun and we definitely want to go back again soon.
Check out how next month's dates go in January.
See you Next Month…