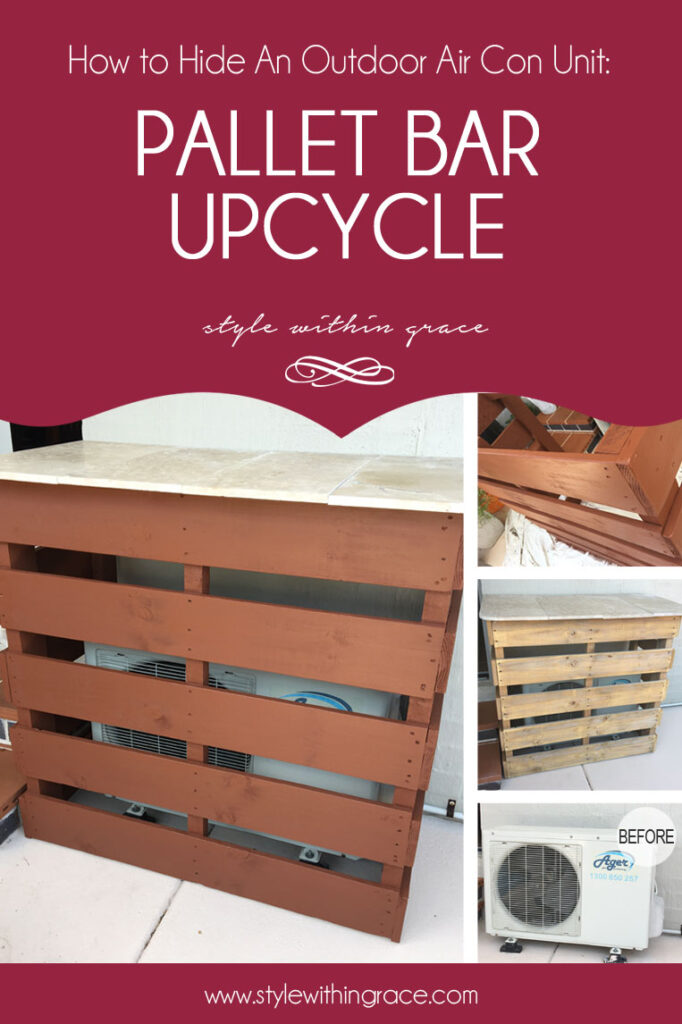 If you've been following my outdoor patio makeover progress you'll remember that in my last post I was grumbling about how, now that everything looked so pretty, the ugly outside air con unit stuck out like a sore thumb. I was contemplating what to do about it and well, I did something about it. Now I'm going to share with you all I learned from my air con prettifying adventures. If you are also looking to cover an ugly outdoor air con unit there are two things to keep in mind when figuring out the best hiding options for you.
Two Rules for Hiding Your Outdoor Air Conditioner
RULE #1. DON'T BLOCK THE AIR FLOW.
If your outside air conditioner doesn't have access to enough air, it can overheat and break down.
RULE #2. MAKE SURE IT'S ACCESSIBLE FOR SERVICING
Make sure however you hide your air con unit is easily moveable or has an access door/panel so that service men can get to it easily.
With these two rules in mind, the first thing I did was went looking for ideas on Pinterest of course. These are some of ideas I found that I particularly liked and that would work for me. There were also idea of planting tall trees or bushes around it but as my patio is cemented they weren't practical for me.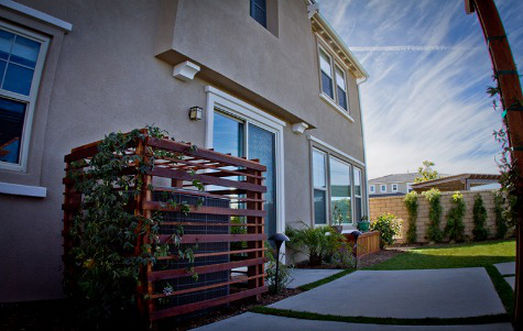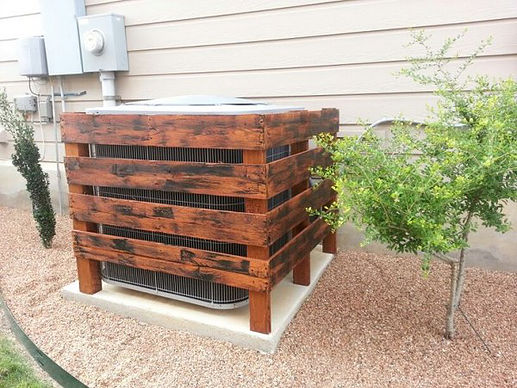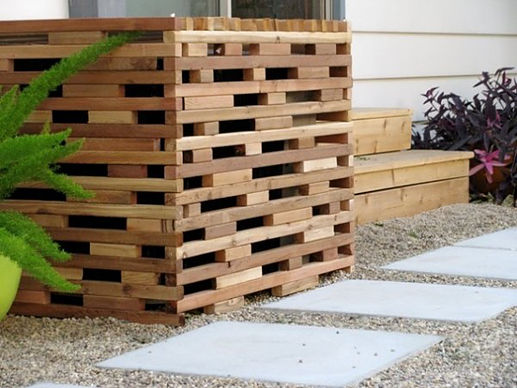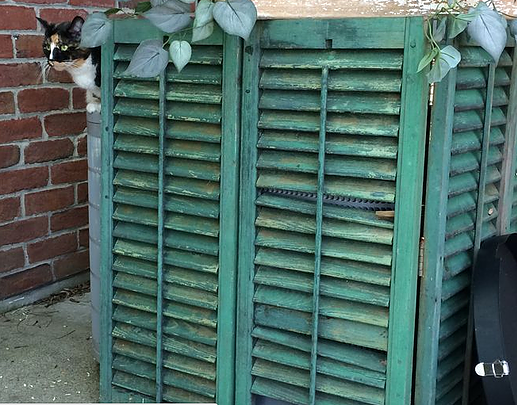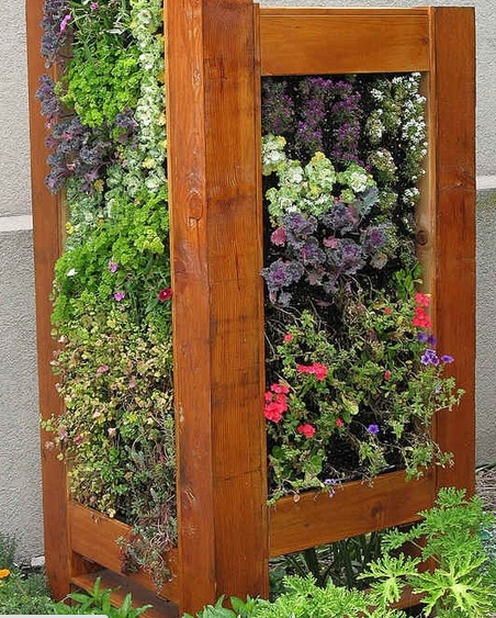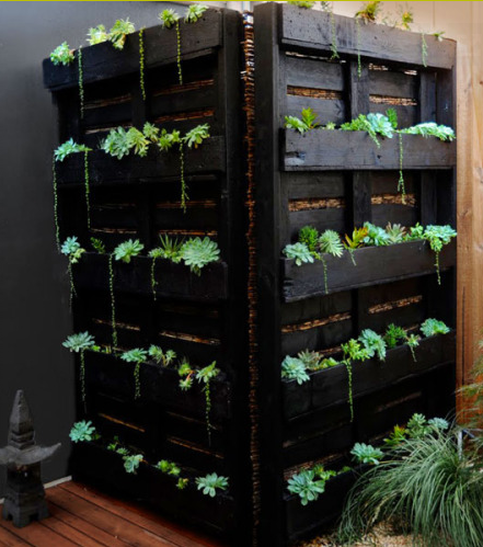 After all my research I really liked the idea of using old pallets to create something. In past Pinterest scrolling I had also found the below image. I had put it on my to do list to eventually get around to making. My patio isn't that big so I thought I'd kill to birds with one stone. Not only hide the ugly air con unit but also make it functional by making it a bar. If you follow me on Instagram you will have already had some sneak previews of the bar, as it has been in the background of my outfit shots. So here's how I did it below.
My Inspiration: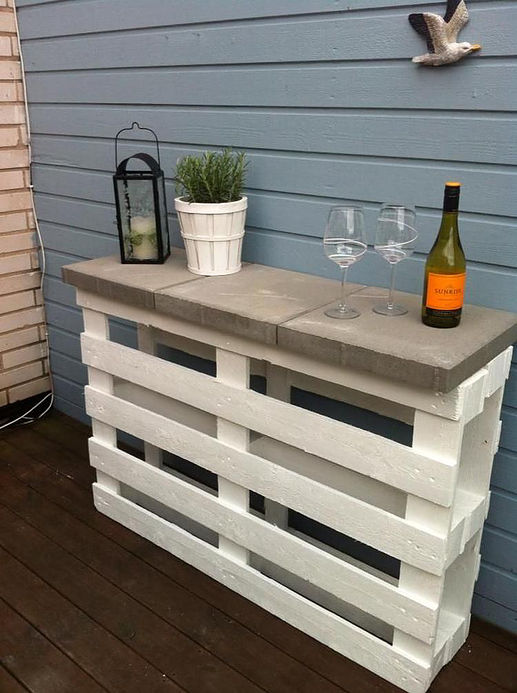 What you need:
    Old pallets
    Sander/Sand Paper
    Paint (I used leftovers from when I painted my fence)
    Paint Brushes or Small Paint Roller
    Drop Sheet
This is the air conditioner and what the area looks like before.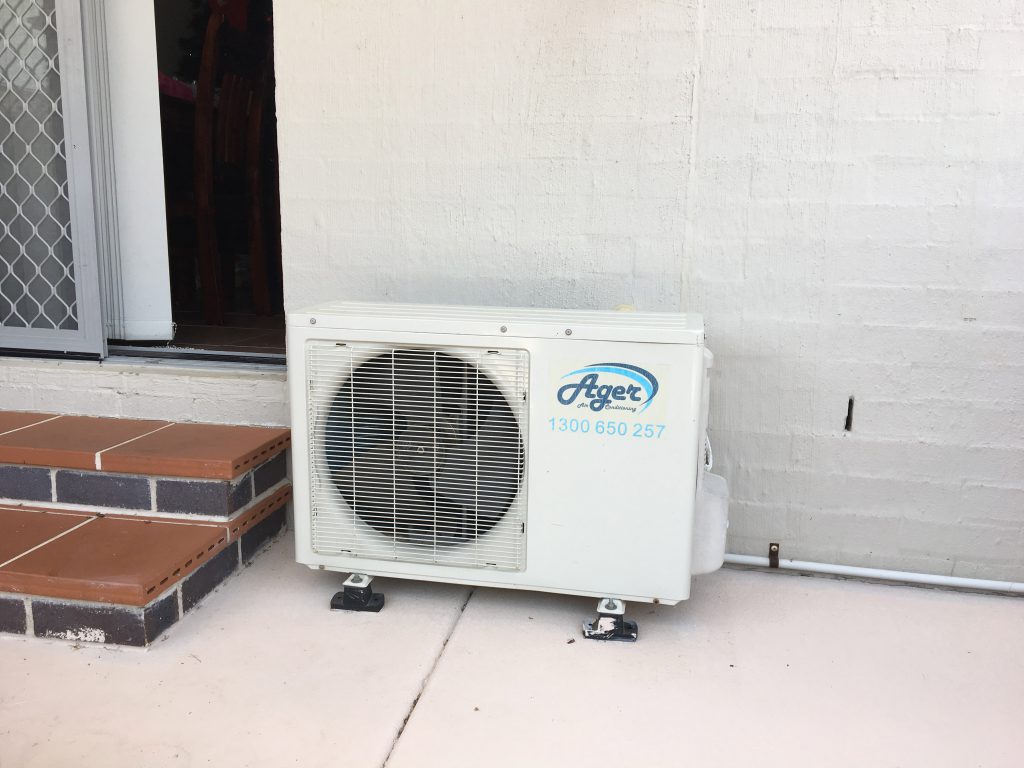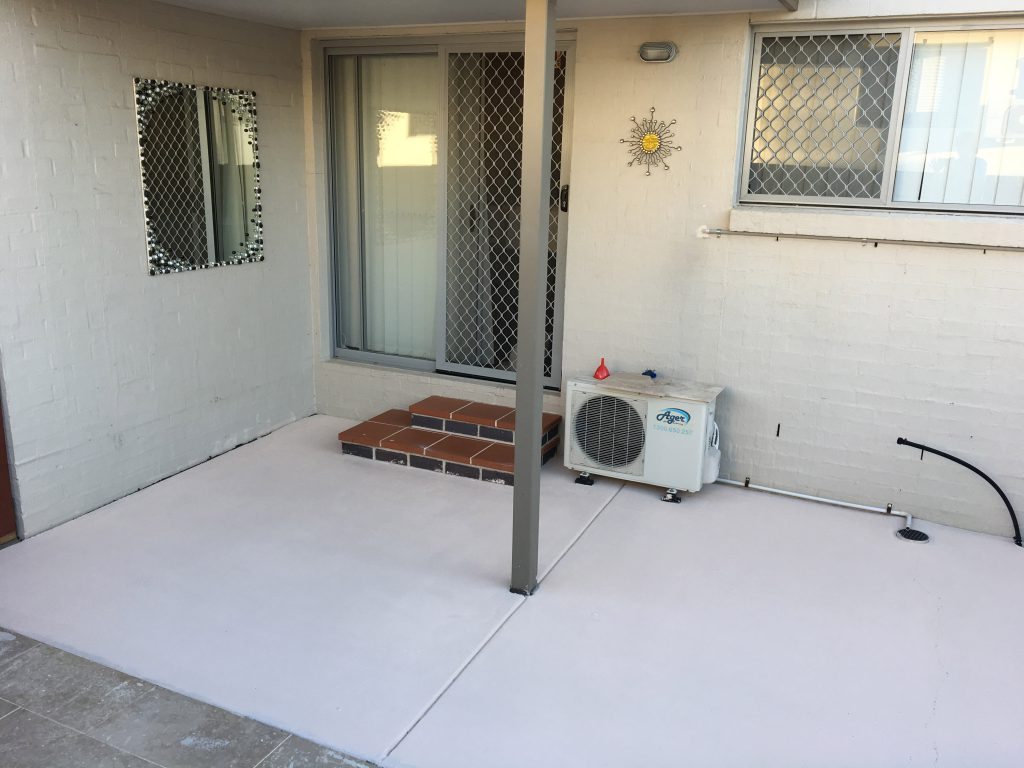 I can't particularly give you a step by step guide for this DIY as majority of it was done by my wonderful father. He found the pallets and figured out how to put them together according to the dimensions I sent him and the photo inspiration I found on Pinterest. He sanded it all back for me because you all know how I feel about sanding now. As well as cutting the tiles so that they fit nicely on top. The rounded corners are also courtesy of him. I just knew I would run into the side of one of them at some point in the future. All I did was come up with the idea to begin with. I sent through the measurements and then painted it when it was all done.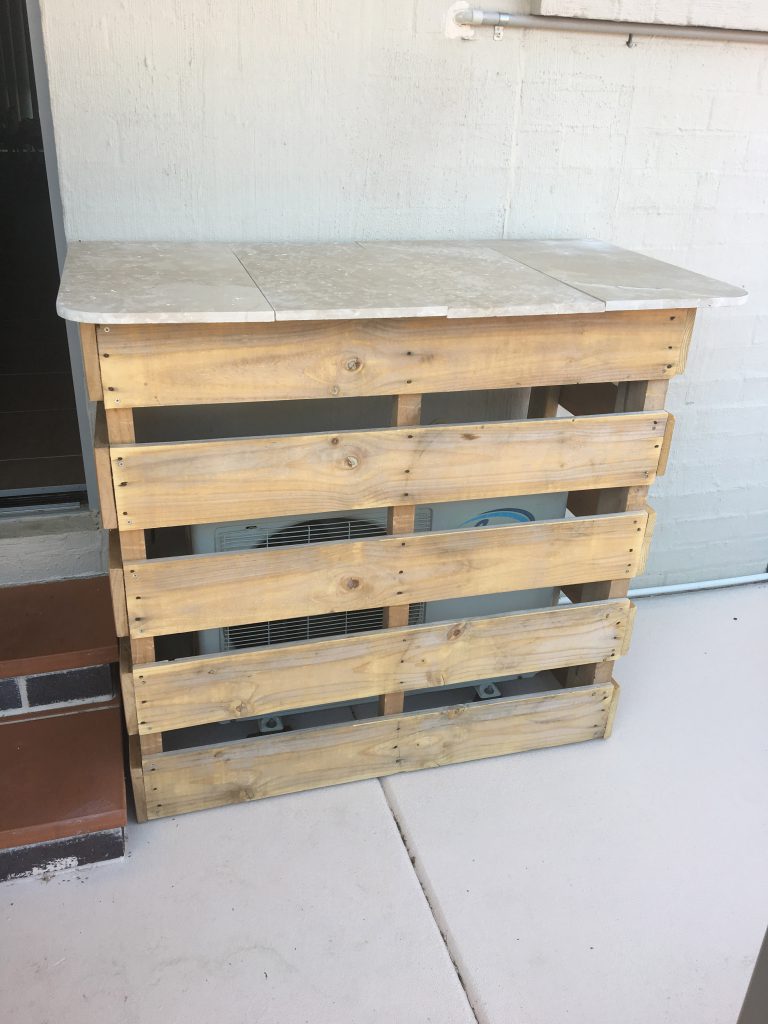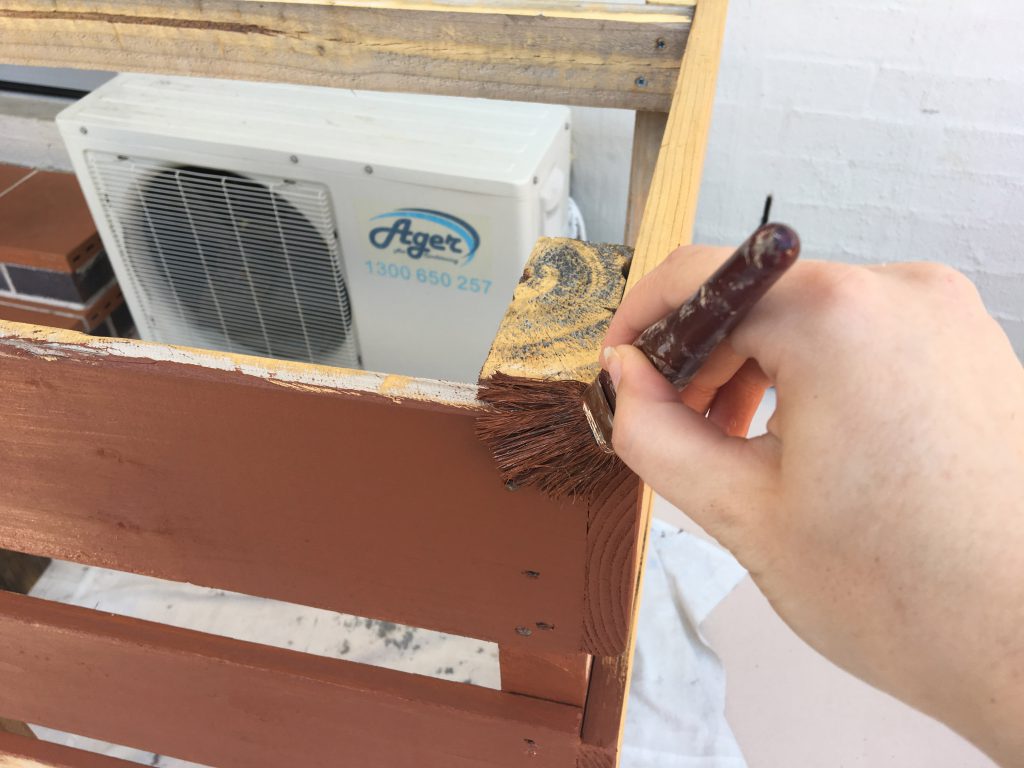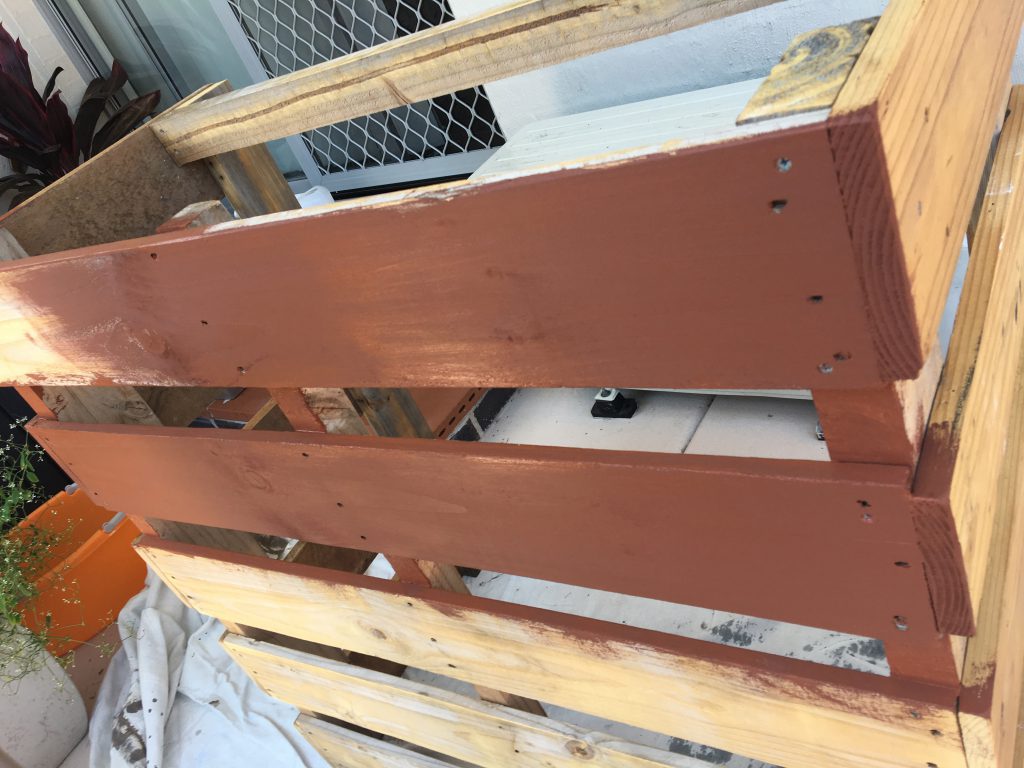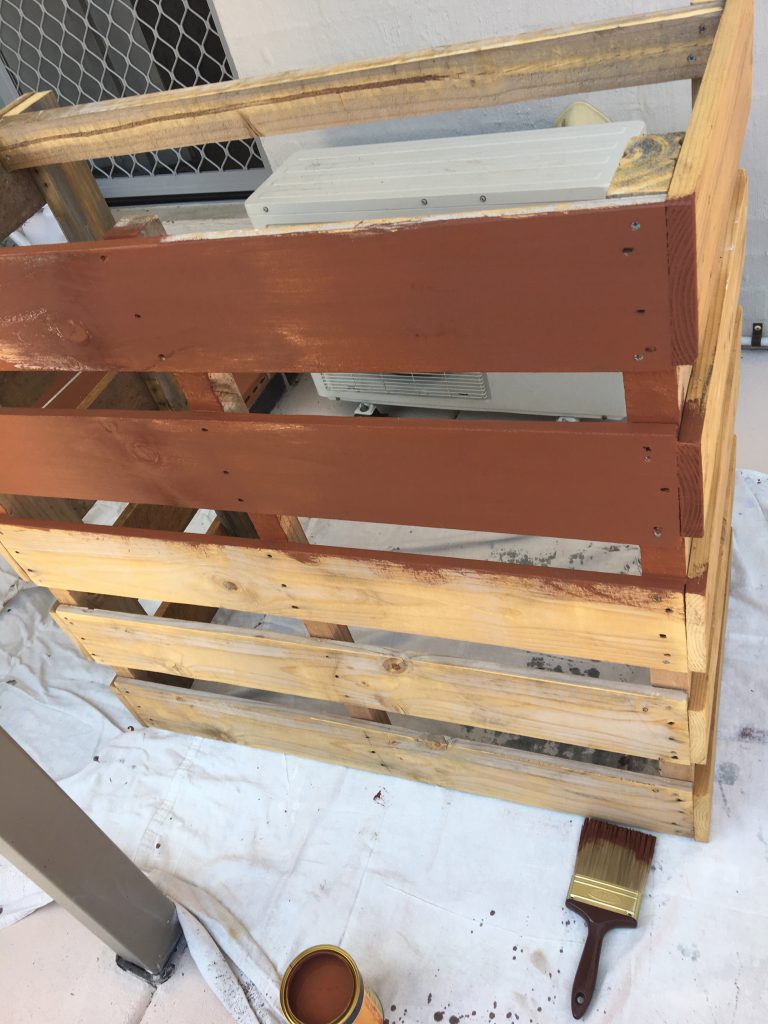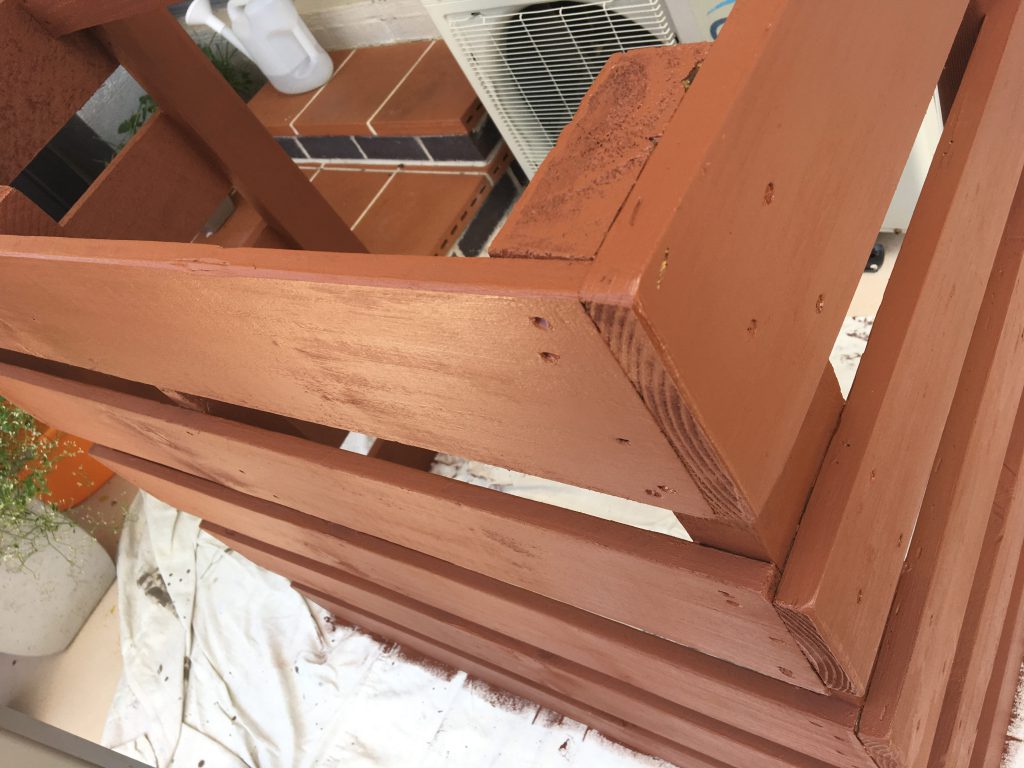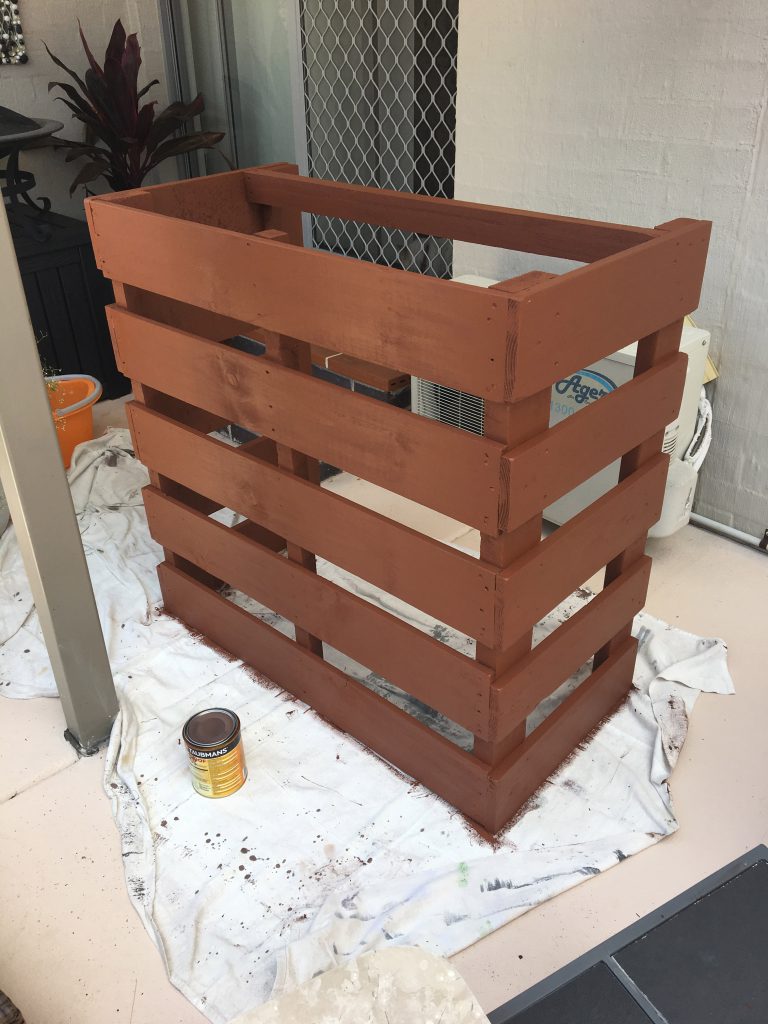 I had to show you all how beautifully it turned out though because I'm so happy with how it looks and I appreciate my father's work so much. Maybe it will inspire you in your projects. A pallet bar is such an excellent way to hide the unsightly figure of the air con unit because it easily pulls away from the wall if it happened to need servicing and it also has enough ventilation to let the air in and out without having to move the bar every time we turn the air con on.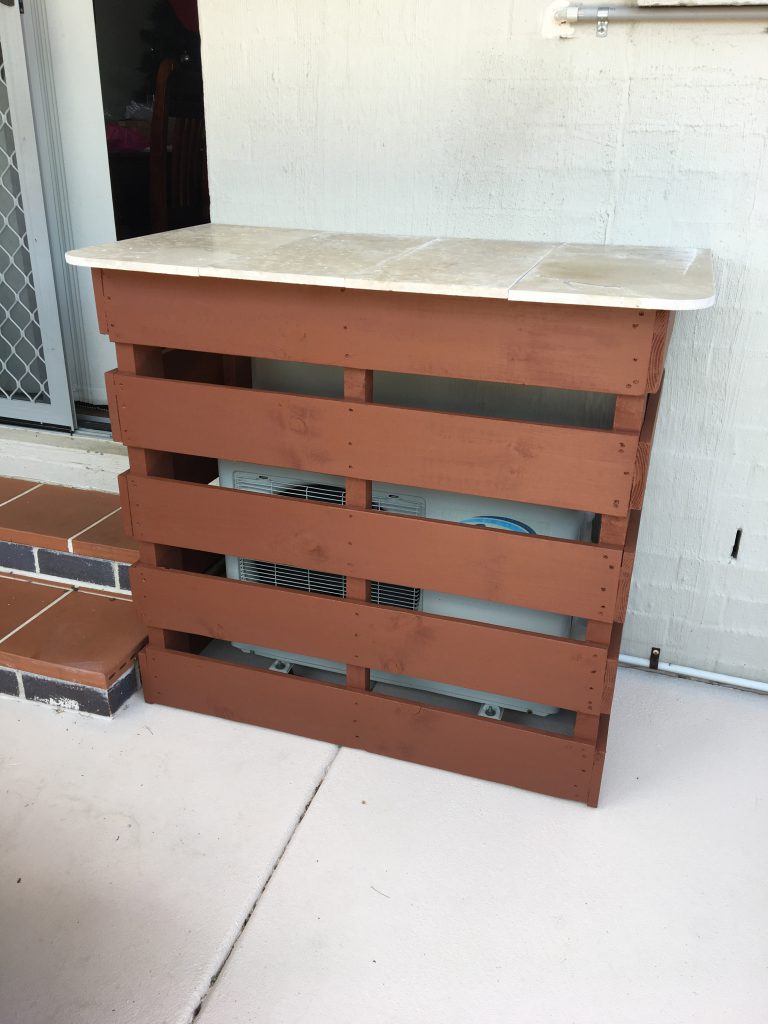 All up I paid:
Pallets = Free
Tiles = Free
Paint = Free
Total: Lots of love towards my dad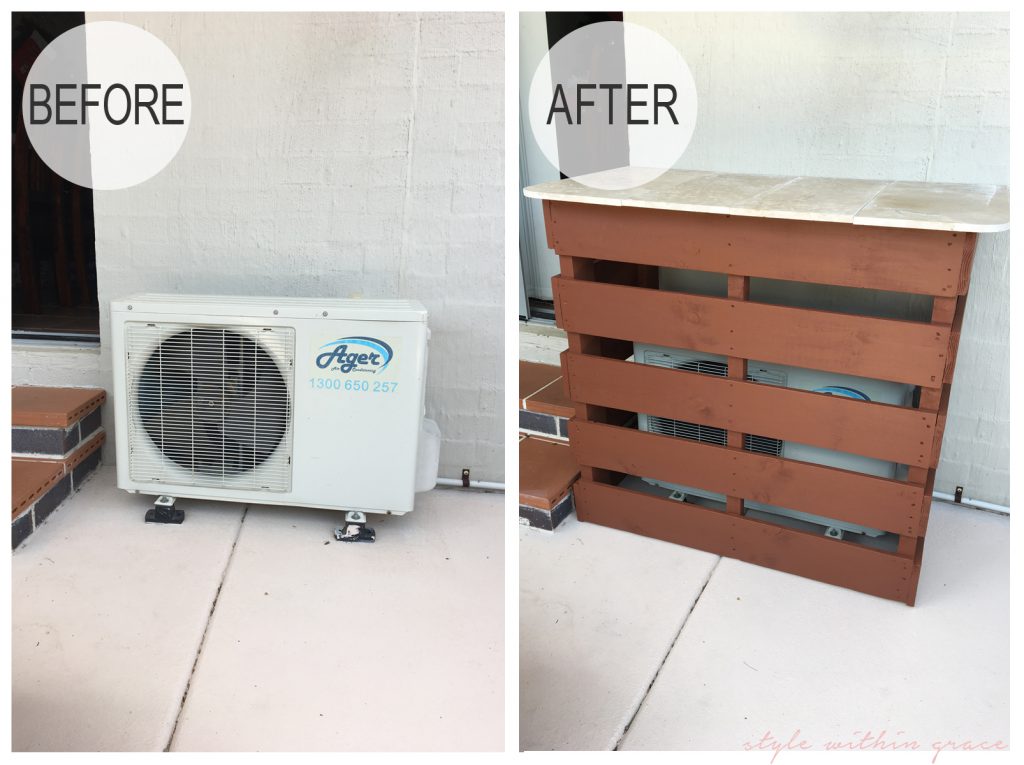 Next up, I'd love to find a way to hide the outside air con unit out the front as well but there isn't room for a bar. I think this time somewhere to sit and put on your shoes might be more useful. Perhaps just a platform to place plants on or some kind of planter box. I will keep you all up to date on how that turns out when I get around to it. I would love to see any ways that you come up with to hide the unsightlies at your house. Feel free to contact me, share on my Facebook page or tag me in your instagram posts @stylewithingrace.