Another month has come to it's end so I think another Instagram round up is due. My posting momentum hasn't slowed down so I haven't included every single post as that would make this very long so if you want more follow me @stylewithingrace. Also for those of you who are wondering about the My Fashom logos that have appeared at the bottom of most of my outfits posts, its a mobile app I've been using which is designed for sharing fashion and outfit ideas. You get points every time you upload a photo and share it to a social media site. So by sharing from My Fashom I have become the Fashom Star of October! If you're keen to check it out download from the app store and don't forget to follow me FaithFilledFemme!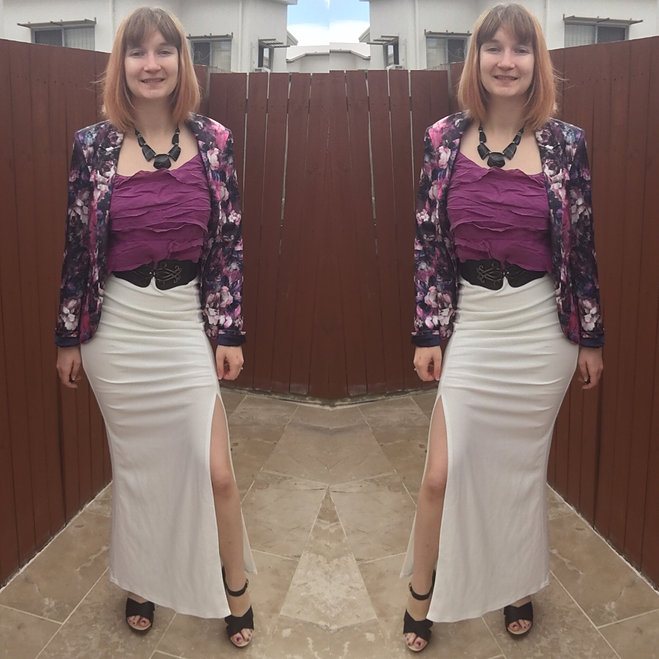 I found some great thrift store pieces this month and put them together to create this outfit. The floral blazer is such a beautiful unique piece in great condition still and the skirt still had it's tags on it. I'm keen to see how many new combinations I can come up with, with these new pieces in my wardrobe.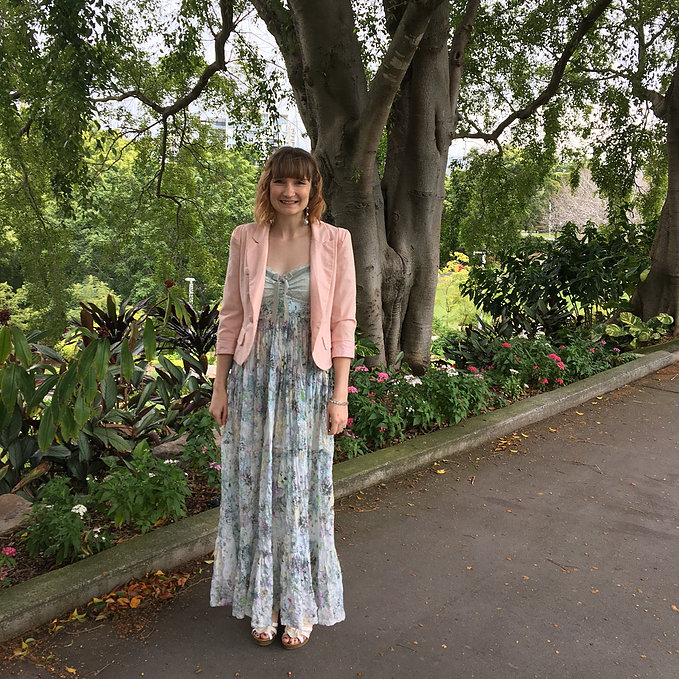 I pulled this beautiful Kitten D'Amour dress out for a lovely friend's bridal shower at Roma Street Parklands. I got many lovely comments on the dress. The weather was on our side that day as it threatened rain all day but only came on right as we left.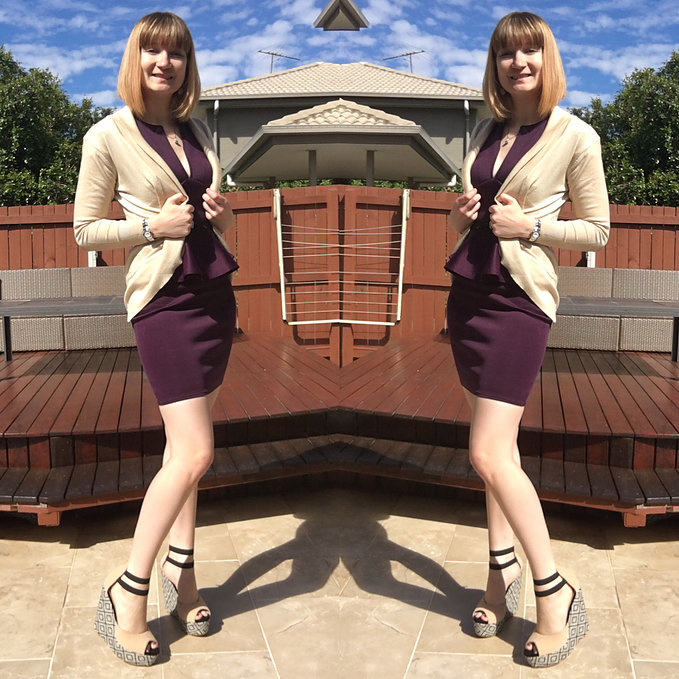 As it finally started to get warmer I felt it as time to show a little more skin and worn this cute little dress from Boohoo with these epic wedges from Shoespie. They are still available to buy and while they are great quality I do warn you, they gave me a nasty blister on the back of my calf as they sit so high, even though I was mostly just sitting down all day. Find them here if you're still game.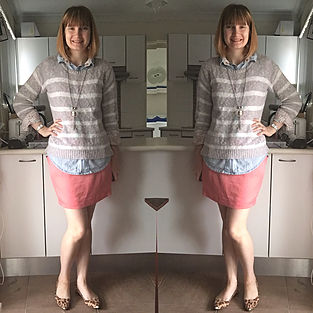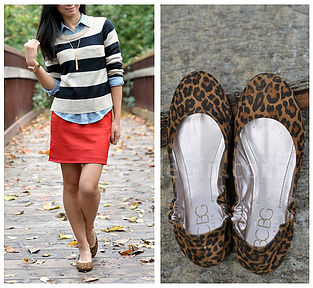 I love how cute this outfit looks but I must confess this was a bit of a copycat outfit from pinterest with my own spin on it of course. I can't find the original source now though so if you posted this first look, I salute you and free to email me and I'll credit/link you. You also might recognise my sweater chain necklace is from my gold to silver transformation DIY. If you missed it, read all about it here.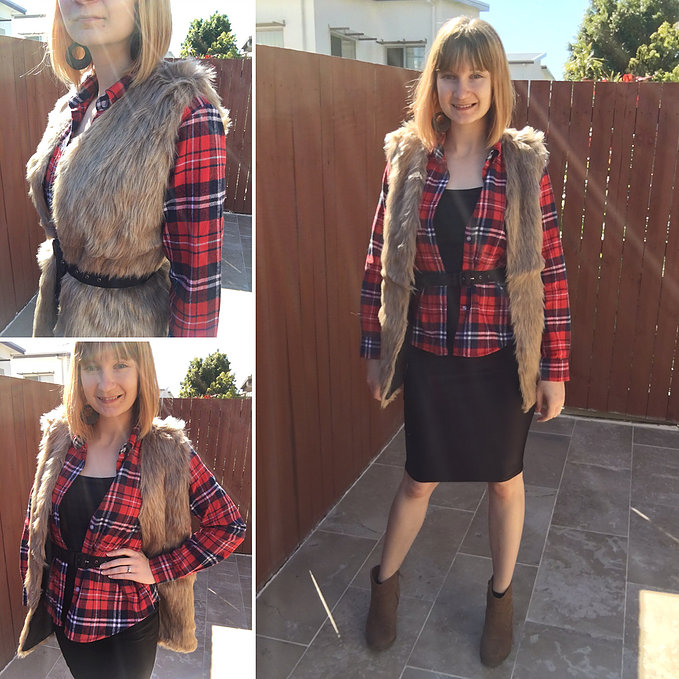 I've been keen to buy myself a longer faux fur vest for a while now as my cropped one just seemed too tiny to look right with most of the ways I wanted to style it. This is a good sized one but now that I've bought it I kind of wish I'd bought one with more colour variance as it just makes it looks more chic, interesting and high quality. That said this one is great for the price I paid and certainly works just fine styling wise. It comes in grey as well. Find it here.
My first outfit with it was the classic lumberjack chic! I've seen this one done in many ways all over Pinterest so thought I'd put my spin on it. I think I actually prefer the fur vest unbelted though. Belting defines my waist better and doesn't look bad but I think it felt more bulky wearing it that way.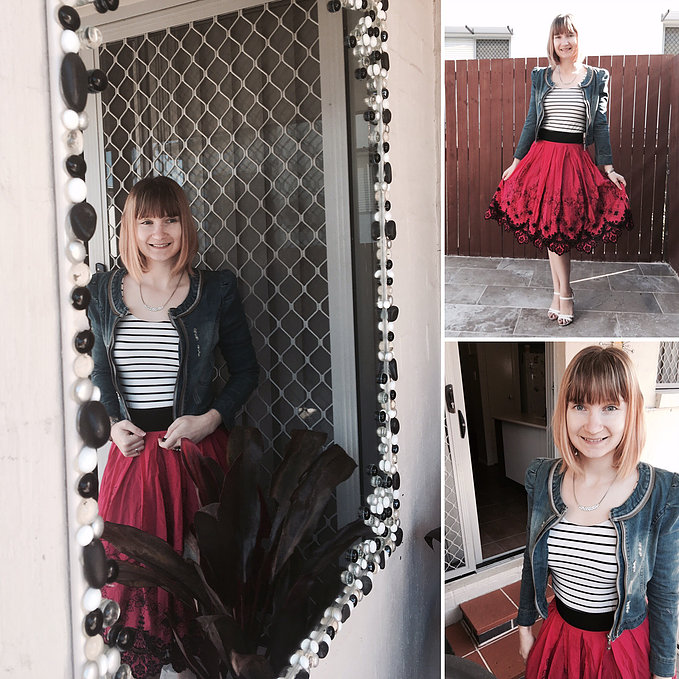 I love this Kitten D'Amour skirt but I've been stuck in a black only rut with it for quite a while now. I'm so thrilled I finally managed to come up with another way to wear it. The striped top is actually a dress which I then layered the skirt over with a black bow belt. You can't see it in the photos but the belt has a really cute bow on it, which I've worn towards the back but can be worn either way. I'm pretty thrilled with my photography skills here too haha. I love the look of the reflection photo in the mirror. I'm still so chuffed with how my mirror DIY turned out. If you missed it read about it here.
With some more outfit inspiration from Pinterest, I came up with another outfit combo with my new floral blazer. I love a mix of textures to really create interest in an outfit. Here I've mixed the silk of the blazer with leather look tights and glitter flats.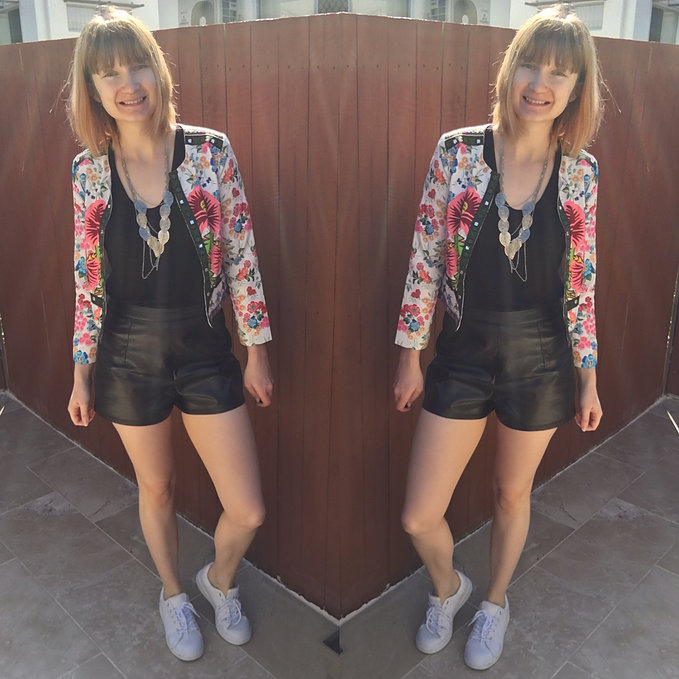 This is the outfit I wore on my four year anniversary, for a picnic at Lake Samsonvale. I bought some amazing leather shorts ages ago from SammyDress. But I guess they went out of stock because I got refunded for them. I was so sad as I really wanted leather shorts to add to my wardrobe. From that point on I couldn't find leather shorts that were as perfect from anywhere else. Until I found these ones I'm wearing from Boohoo. They also come in pink which I also kind of want! I think I'll hold off for now though. Keen to style these in so many more outfits. My 4 year anniversary was perfect as well. I'll tell you more details about that in another post including my gift to my hubby.
That's it for now. See you on Instagram or next months round up.