This week finally saw a wedding I had been looking forward to, come to fruition. Such a classy event obviously required me to do my nails in some new and exciting way. I had great plans to finally experiment with creating some 3D roses with acrylic but alas I had waited too long to try and the acrylic liquid must not have been sealed properly, as it had all evaporated. So luckily I had these nail stickers I had bought off eBay a while back which I thought would do the trick.
I was kind of running low on time too, so it was handy that these were rather easy to do, yet looks really effective. Although, I didn't do a very good job of putting them on though. I think I needed them trimmed more around the base of the nails. I'll have to spend more time on it next time.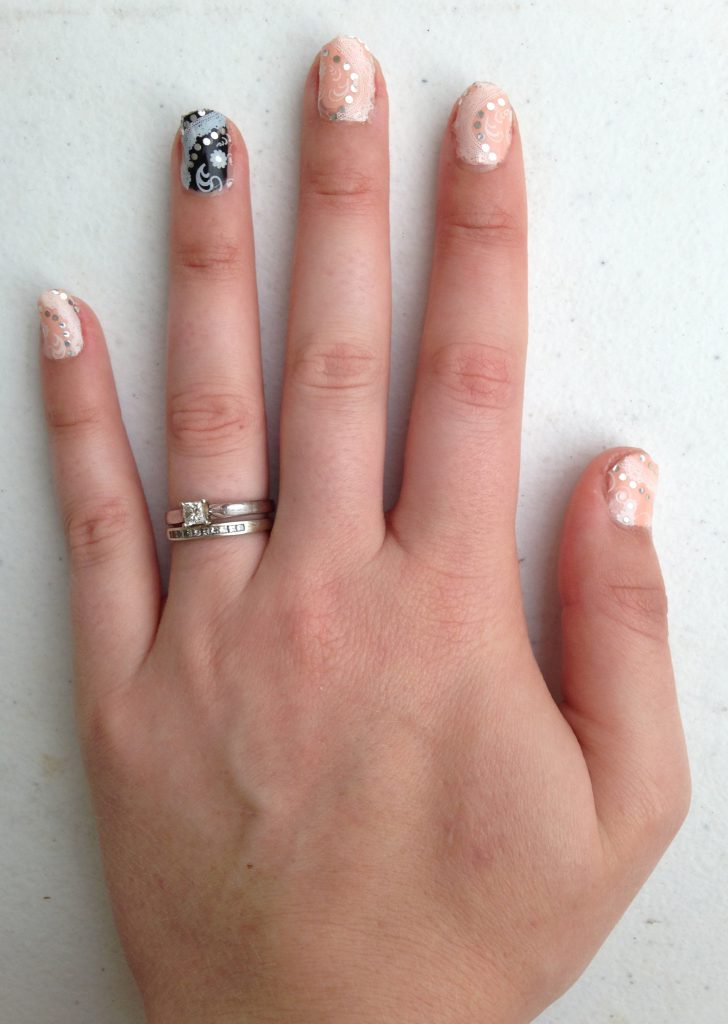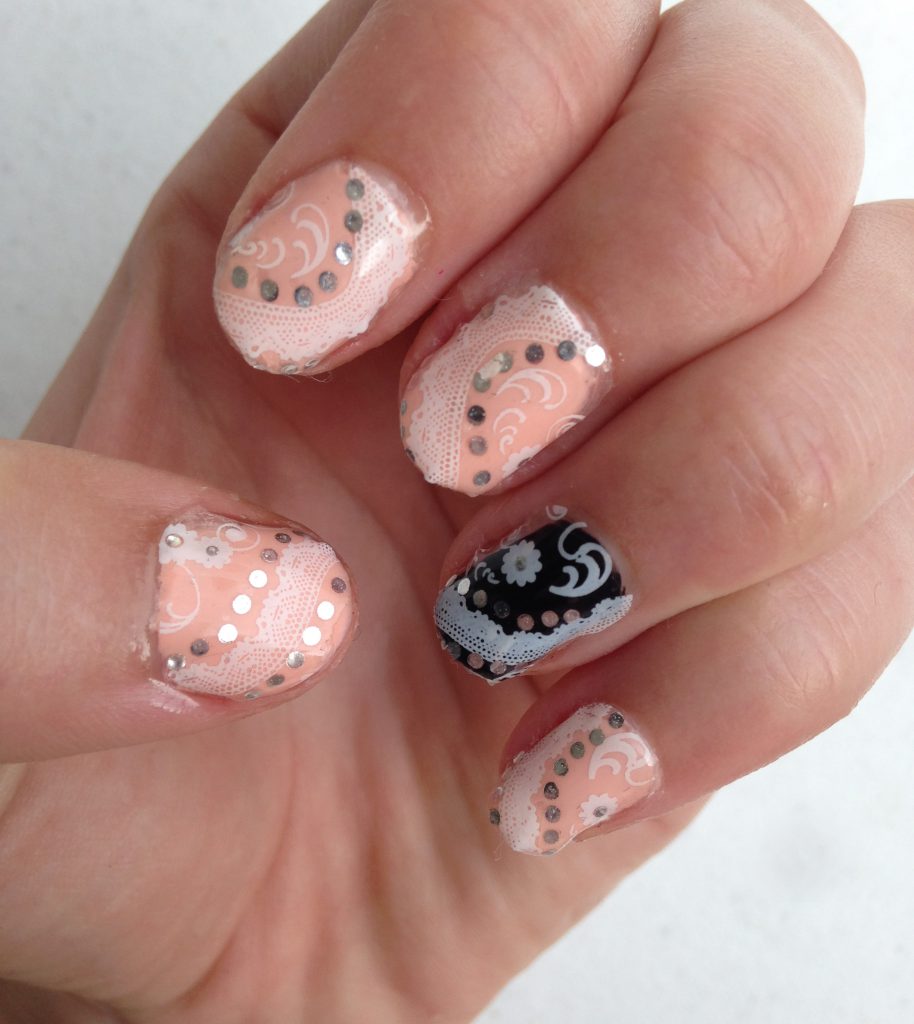 Nail sticker sheets always come with 12 stickers, so I put the extra big ones that didn't fit any of the nails on my hand, on my biggest toenail. I went for a more bold coloured pink on my toes because I think the toes aren't as in your face as your fingers. Also I don't really like going to the effort to use my gel polishes on my toes. It takes so much time and normal nail polishes doesn't chip anywhere near as much on the toes so ends up lasting just as long the gel finger nails, if not longer. If you want some more wedding nail inspiration, check out Pastel Wedding Nails or Red Lace French Tip Nails.
What I used this week:
– Addictive Top and Base Coat
– Addictive Black Velvet
– Addictive Peaches and Cream
– KDS Cleanser Plus
– Nail Stickers
– 9W Nail Art Lamp