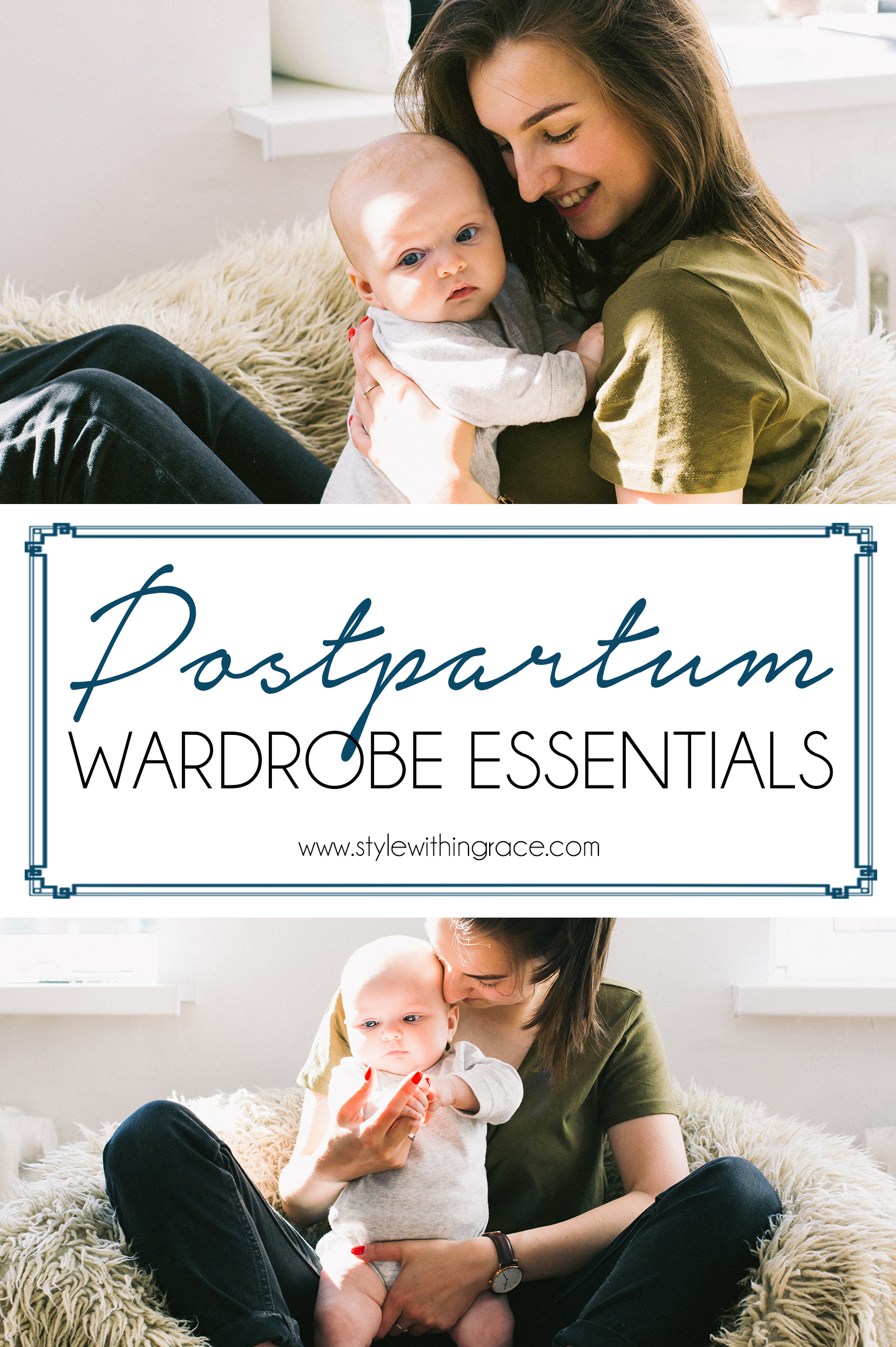 The first few weeks with a newborn baby are full of new, exciting and potentially exhausting experiences but they can also be full of new, confusing dilemmas when it comes to fashion choices. There is a big focus on maternity fashion but postpartum style advice is severely lacking. What about after you've had your baby?  It can take months to get back to your pre-baby body and even when you do your closet lifestyle needs have changed. It can be hard to know how to handle this transition period so I've come to the rescue with my list of postpartum wardrobe essentials.
Maternity clothes look too big and you are probably completely over them by now anyway but you can't quite squeeze into all your pre-pregnancy clothing yet either. It took you about 9 months to get where you are now, it's no wonder that you'll need a bit of time to get back to where you were. Be gentle and understanding with your sleep deprived, hormone ravaged self.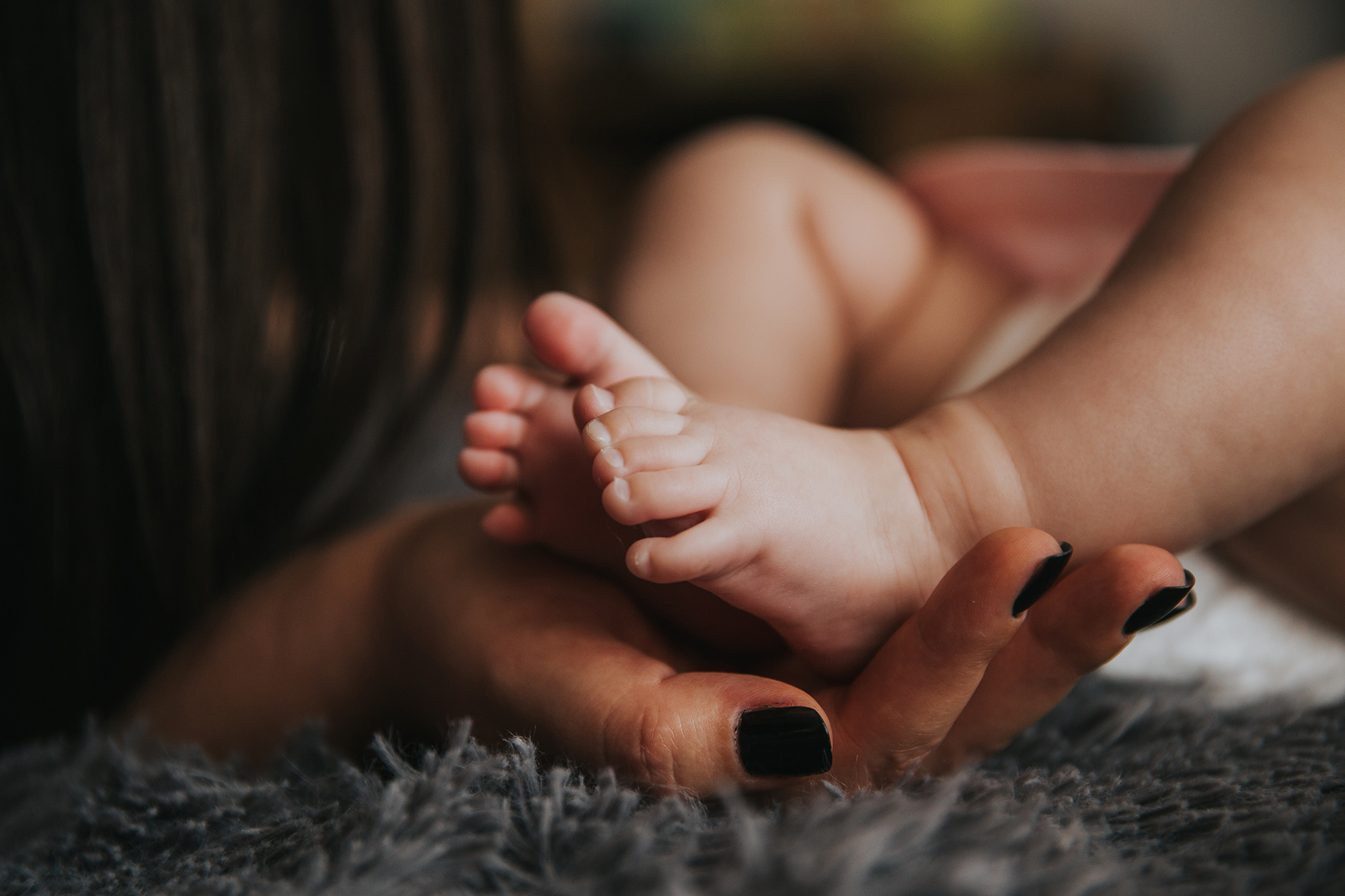 I didn't even think about what I would wear after I'd had my baby until I was re-wearing the same few outfits over and over again. None of my shorts fit me yet, pencil skirts weren't really very practical and the dresses I owned were just not breastfeeding friendly. Suddenly my wardrobe choices seemed very sparse. I had to say goodbye to about 80% of my closet (at least for the time being). I know how hard it can be those first few weeks so I've put together everything I've learned in the hopes you'll have a much better time of it.
What to Look for in Postpartum Clothing?
So before we get into the actual specific essential pieces, I've got some general overruling tips for you. Black or dark coloured pants are your best friend in the beginning to hide any leaks down there. In the same vein patterns are amazing because any stains and leaks are disguised within the pattern. Embrace the boho trend – kimonos, kaftans, harem pants, palazzo pants. This particular style that's known for it's messy buns and braids is perfect for the "I just woke up like this" look that you might be sporting for the next few months. Tunics and leggings are a great go-to combination. There is nothing comfier than leggings and the loose top disguises your tummy which takes a while to go down.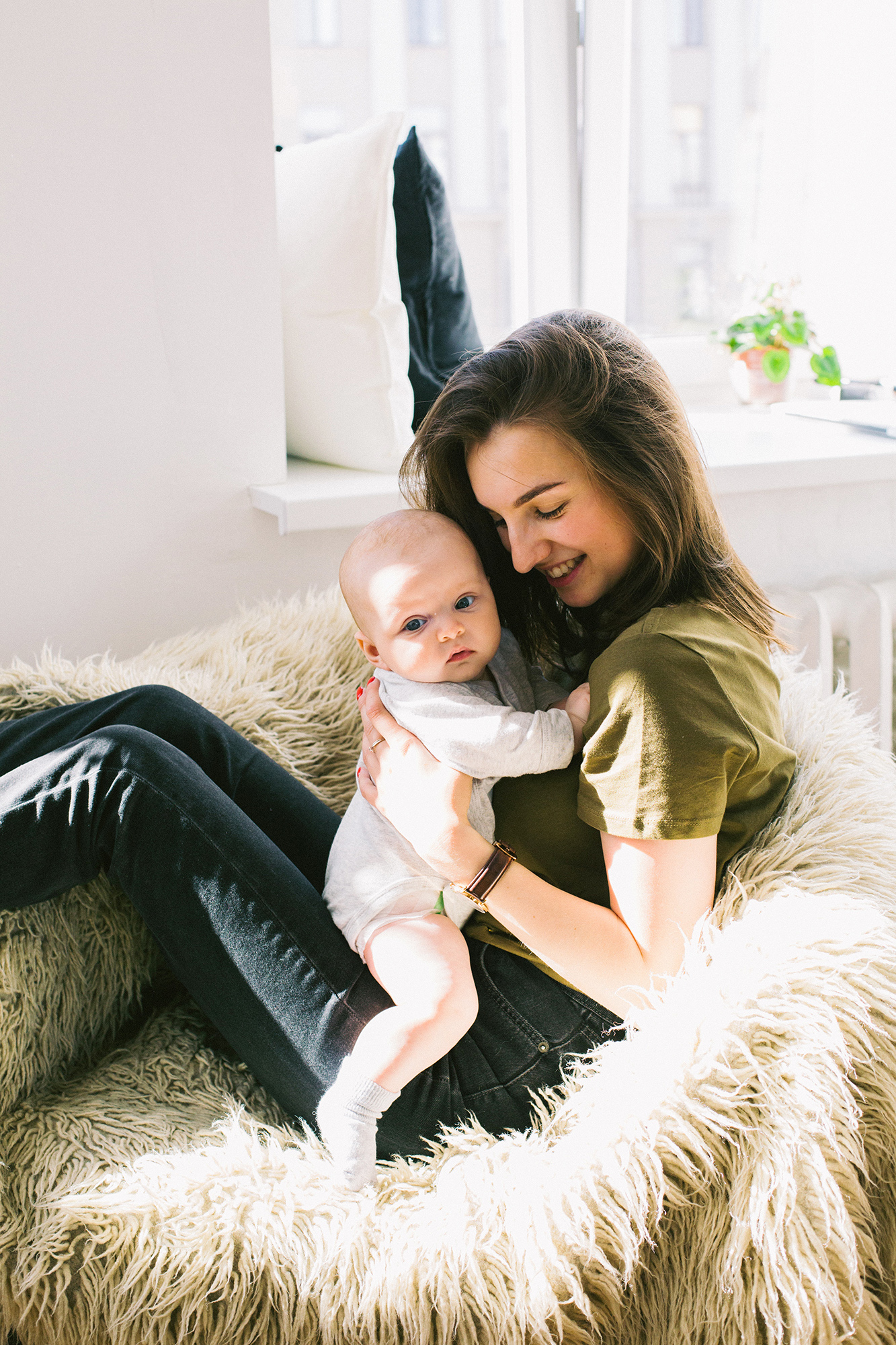 You might need to go out and buy a few pieces that are one or two sizes larger than your normal size for shorts and jeans. Things that are stretchy are also your best friend. Comfort is key. I've found all in one outfits like dresses, jumpsuits and playsuits are particularly easy because you don't have to pair anything with them and they are already a complete outfit. That said you will have to start again if you happen to get poop, pee or vomit on you. At least with shorts and a tee you can just swap out the shirt.
20 Postpartum Wardrobe Essentials
Most of my postpartum needs were in the summer time so these are geared slightly towards warmer weather but in winter all you should have to do is add more outerwear pieces. Go for long sleeve nursing friendly tops if you can find them. Otherwise layer a nursing tank top underneath your warmer outer-layers so that when you lift them up your stomach is still covered. Without further ado here are 20 postpartum wardrobe essentials that will work with your post-baby bod and have you feeling like your beautifully confident self in no time.
1. Button Up Shirts

Button on shirts make nursing your baby oh so easy! Just undo the first few buttons and you have access to the milk machines. Much better than having to hike up your t-shirt and have your belly on show.
2. Button or Wrap Dresses

ONE | TWO | THREE | FOUR | FIVE
Just as button up shirts are easy, button up or wrap front dresses have the same appeal. You don't have to go to specialty maternity/nursing friendly stores to find these. Button front dresses are really trendy right now and you can find them in most stores.
3. Nursing Friendly Jumpsuits or Playsuits

ONE | TWO | THREE | FOUR | FIVE | SIX
Get ones that have buttons down the front, a deep v-neck or specialty zippers for easy access. Just as easy as a dress but in pants form which is handy when you are spending your time on the floor with bub.
4. Nursing Dresses

ONE | TWO | THREE | FOUR | FIVE | SIX
These dresses can have sleeves that detach for you to fold one side down, invisible zippers that let you get easy access or a second layered panel that lifts up. These can be harder to find but are often super comfy and easy.
5. Sunglasses

Great for disguising those bags under your eyes and they also get good use when your out walking the baby. Also who has time to get their eyebrows waxed or put on makeup!
6. Leggings

ONE | TWO | THREE | FOUR | FIVE | SIX
Super stretchy and comfortable pants, what more could you want as a mum to a newborn. Check out my post on how to wear leggings for some outfit ideas with these bad boys.
7. Shorts

Shorts were the one area of my wardrobe that just didn't fit me after I had Naomi. It also happened to be the only thing I wanted to wear in the hot summer weather. I ended up going out and buying a few cheap pairs in a size up and I have worn them almost constantly.
8. Harem Pants

ONE | TWO | THREE | FOUR | FIVE
Harem pants are kind of the baggy equivalent to leggings. Just as comfy but have unique bohemian look to them that can spice up your outfits with little effort.
9. Palazzo Pants

ONE | TWO | THREE | FOUR | FIVE
The palazzo pant is a great option if you want to look a little more polished and put together while still being nice and comfy. High waisted wide leg trousers will give you a more smart professional look or go for a cropped culotte version for a casual cool vibe. Check out my post on How to Wear Culottes for some ideas of how to wear these.
10. Tunic Tops

ONE | TWO | THREE | FOUR | FIVE
Tunic tops are great for disguising your postpartum tummy. Pair with some leggings for a comfy yet cool outfit for errands around town or hanging around the house.
11. Tank Tops

ONE | TWO | THREE | FOUR | FIVE
The basic staple to every wardrobe! You can get specialty nursing tank tops that have in built bras that unclip on each side to allow for easy breastfeeding access. At first I thought these were unnecessary but can now see their value. Any top can be made more nursing friendly by layering one of these babies underneath.
12. Drapey Cardigans
ONE | TWO | THREE | FOUR | FIVE
When the weather starts to dip drapey cardigans are just what you need. Drapey cardigans give the illusion of flat stomachs and small hips with all that extra fabric while doubling as a nursing cover.
13. Kimonos

ONE | TWO | THREE | FOUR | FIVE
Ok so these aren't necessarily essential but I just adore them and they helped make getting dressed every morning a little more fun. Liven up your basic shorts and singlet combo by layering a beautifully patterned kimono over the top. They won't kinder your breastfeeding or make your outfit too warm. Instead they'll make you look super put together and work as a nursing cover in a pinch.
14. High-Waisted Underwear

High waisted underwear is good for sucking your tummy in a little and they also won't irritate your incision if you happened to get a c-section. Get them in dark colours to avoid worrying about stains. You'll also want to look for a super breathable pair because this is what prevents infection.
15. Nursing Bras

ONE | TWO | THREE | FOUR | FIVE
If you thought your breasts needed a lot of support during pregnancy you'll only need more now that you baby is here. It needs to be easy to use with just one hand and completely comfortable but not too tight as that can interrupt milk production, lead to blocked milk ducts and even mastitis which you really don't want. It's likely you will fluctuate in size depending on how much milk you produce and how often you feed so flexibility is key.
Comfort is even more important when you're sleeping! The nursing bras you wear during the day might feel comfortable enough but take them to bed with you and suddenly they are the most uncomfortable thing you've ever worn. Bras can be necessary to sleep in as you might need to wear nursing pads throughout the night to protect you against leakage. So make sure you get some bras that are comfy enough to sleep in.
One other thing, bandeau bras are a great idea too if you don't need too much support. They look a lot nicer underneath sleeveless singlets and dresses but can still be easily pulled down to nurse.
16. Wrap Front Sweaters

ONE | TWO | THREE | FOUR | FIVE
Wrap front sweaters can be pulled down easily for nursing and are currently very trendy and stylish. The perfect outerwear option when the weather starts to get cooler. There are many options out there in many different colours to choose from.
17. Breast Pads
I completely recommend the bamboo re-washable ones because they totally end up cheaper in the long run, they are much more absorbent and much comfier against your sensitive nipples. I found the disposable ones rubbed a little. To go along with this too the Hydrgel breast discs are amazing in the first month or so!
18. Scarves

ONE | TWO | THREE | FOUR | FIVE
Scarves are great to hide lumpy breast pads. They also work well for nursing in public to drape over bub. Get light weight ones for hotter weather and something a bit heavier for winter in pretty patterns suitable for the season. Your outfit can suddenly become so much more exciting just by adding a scarf.
19. Headbands

Headbands work well to hide the baby hair around your hairline and potentially any hair loss you'll have at the 3 month mark. On top of that when your baby starts getting old enough to grab your hair, headbands can help keep it out of baby's reach. There are enough things for bub to grab at without adding your hair into the mix.
20. Lounge Wear

ONE | TWO | THREE | FOUR | FIVE
Some days you just won't leave the house. For days such as these, you need something comfy enough to nap in when your baby finally decides to sleep but nice enough that you don't mind answering the door for the delivery man. This is where lounge wear comes in. You could just stay in your PJ's all day but there is something about changing into real clothes that makes you feel like you've accomplished something even if you don't really accomplish anything else that day.  Lounge wear will no doubt get a lot of use, especially in those first few months.
Best Places to Buy Nursing Friendly Clothes in Australia
You don't have to shop at specific stores to find clothing that is nursing friendly but here is a list of shops within Australia (or at least easily accessible to Australians) that I found to have good postpartum clothing options. I haven't bought clothing from each and every one of these stores. Majority of the in store shops also have online options. So if you can't make it in or prefer online shopping there are heaps of websites to visit to get your postpartum wardrobe essentials.
Keep in mind when buying online that there are a lot of fake button down dresses and tops. It can be hard to tell if the item will actually come undone. I found if you zoom right into the picture, you can get a fairly good idea whether the buttons are real. I have also found that if the listing says button detail, the buttons are fake whereas when it says button front the buttons are real.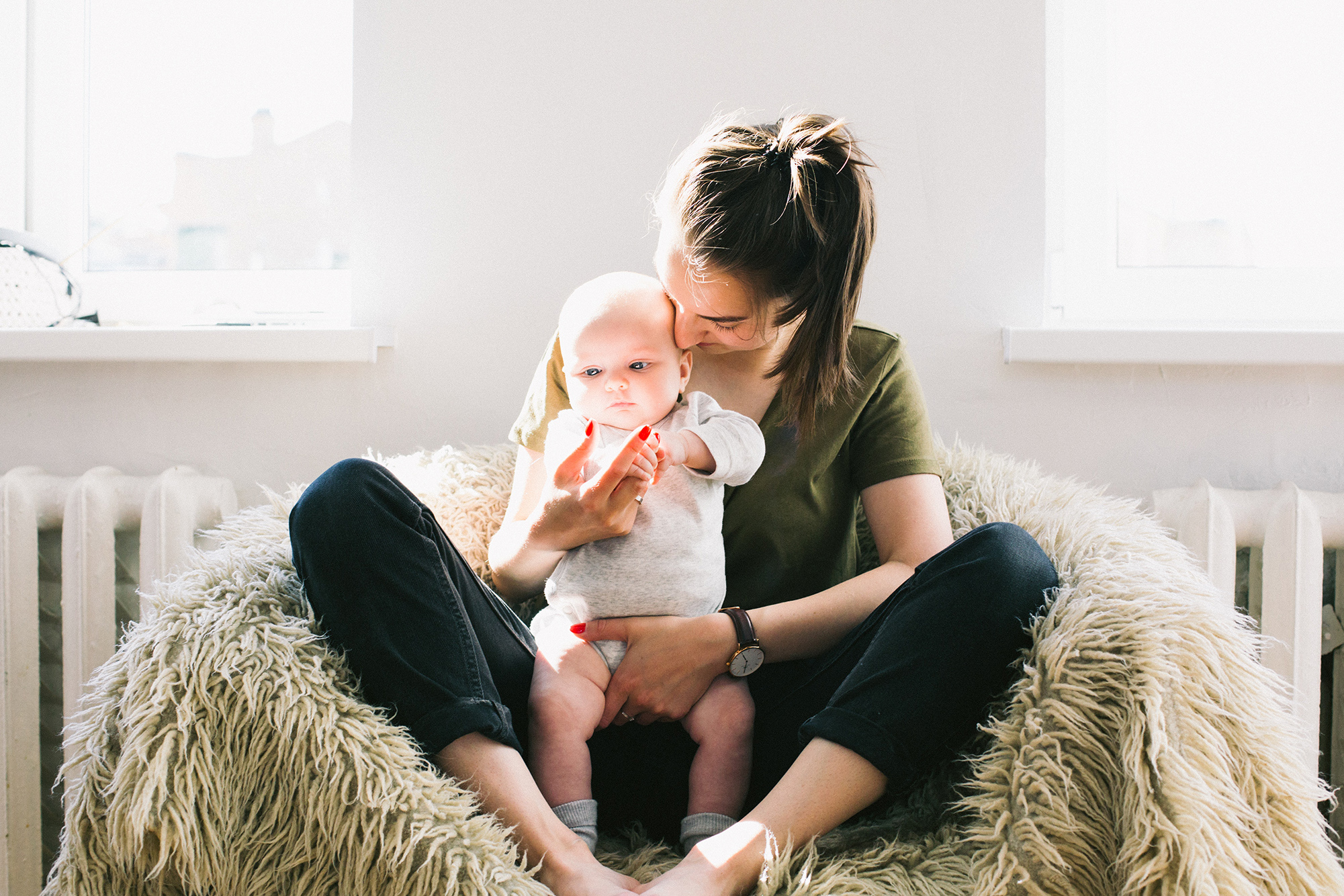 In Store
– Kmart
– H&M
– Big W
– Temt
– Valley Girl
Online
– Wren & Ivory
– ASOS
– Boohoo
– Ingrid & Isabel
– Loyal Hana
– Majamas
– Ripe Maternity
– The Iconic
– Peachymama
– Queen Bee
– Milk & Love
– Angel Bub Maternity Wear