Just when you thought you had shopping for your wardrobe all figured out, along comes a baby bump and everything changes! It can seem wasteful to go out and spend a lot of money on clothing that you are only going to wear for perhaps 6 months maximum but it can be a struggle to make it through without buying anything new at all. I've compiled a list of my top 10 maternity wardrobe essentials that I would highly recommend to get you through your pregnancy in both style and comfort because there is no reason you can't be both!
---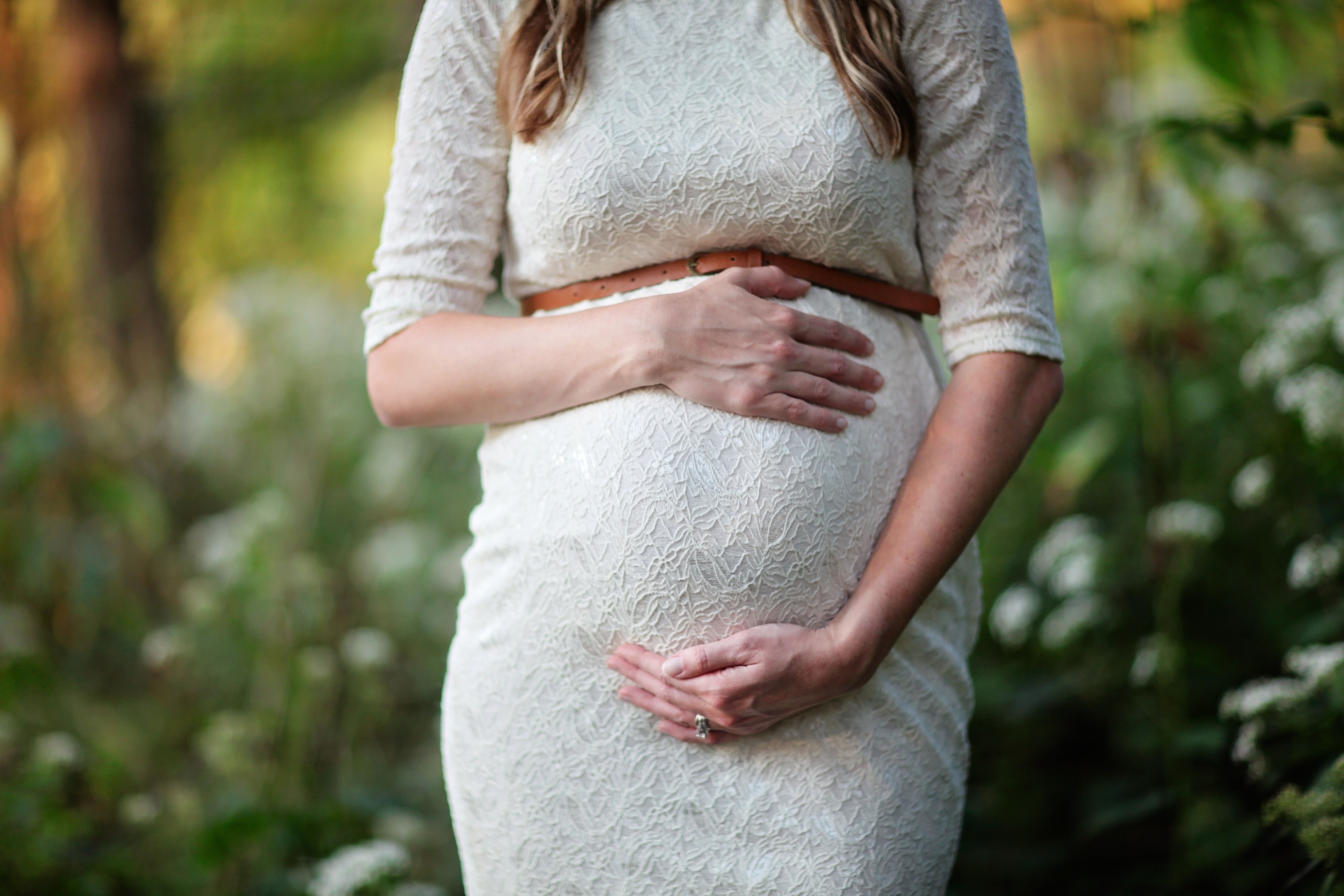 What Maternity Size Should You buy?
Knowing what your size is can be hard enough between various brands even before you got pregnant. Once you have a little bundle of joy growing inside you, it seems to only get more complicated. You may be wondering which size to get now. Every body is unique and every pregnancy is different too. Each person carries the extra weight in different places and babies sit in different positions each time round.
But keeping all this in mind, if you were a size 8 pre-pregnancy, you will more than likely be a maternity size 8. I personally ended up buying maternity size 10 in most cases because I put on a bit more weight on my thighs and hips which made jeans and pants a little too snug in that area in a size 8. I would recommend trying some maternity items on in store even if you don't buy them just to confirm your perfect size before you stock up on anything online.
---
My 10 Maternity Wardrobe Essentials:
1. Maternity Jeans

ONE | TWO | THREE | FOUR | FIVE
At least one good pair of maternity jeans is the most important element to your maternity wardrobe, especially if you are going through pregnancy in the cooler months. I only bought one pair of jeans for myself but was lent 3 other pairs. The ones I actually bought were my favourite though and I got a lot of wear out of them. I would suggest something without rips or distressing so you can wear them on more occasions, both dressed up and dressed down.
If you are a big jeans wearer ordinarily you might want to buy more pairs. A pair of maternity boyfriend jeans are another great choice if you have more of a casual lifestyle. Keep in mind you'll be able to continue wearing your maternity jeans after you've given birth as well until you get back to your original pre-pregnancy weight. The elastic waistband will be kinder on your skin too if you have to get a C-section. You can buy both under the bump and over the bump variations. I had all under the bump but each to their own on what you prefer.
2. Maternity Leggings

ONE | TWO | THREE | FOUR | FIVE | SIX
Maternity leggings are another big must have, even if you only use them around the house and as active wear. Just like normal leggings they are super comfortable which when you are pregnant becomes even more important. I just bought one over the bump black pair and that saw me through but if you know you'll be living in these there are many inexpensive options out there so you should be able to stock up.
3. Basic Neutral Tank Tops and Tees

ONE | TWO | THREE | FOUR | FIVE
I was actually super surprised how little of my tops were able to still be worn in the third trimester and it wasn't because they weren't stretchy but because they all became too short. Thus maternity tank tops and tees in neutral re-mixable colours are very important to stock your cupboard with. You could probably get away without buying maternity specific brands as long as you make sure to get really long versions which I think most people wouldn't tend to own. I know I didn't.
A lot of these types of items come with the ruching at the side which is very complimentary and helps to accommodate your bump as it grows. I would recommend buying more tighter fitting tops during pregnancy as they show off your belly and look a lot more complimentary than looser tops even if that's what you preferred before the bump.
4. Maternity Dresses

ONE | TWO | THREE | FOUR | FIVE | SIX
There is nothing easier than to just chuck on a dress when you are pregnant. It requires little thought and I found they are usually the most comfortable items. There are a few great options that will work great with your bump including the body hugging tight dresses, swing dresses and anything that cinches with an empire waist under your bust. Stretchy materials work the best and make sure to get something with a little extra length. A lot of my dresses became too short at the front in the course of my pregnancy because of… you guessed it.
5. Wrap Dresses

ONE | TWO | THREE | FOUR | FIVE | SIX
A wrap dress is another great option during pregnancy. I had never owned one before but now I'm a huge fan! The best thing is you don't have to get them specially for maternity and they can continue to be worn afterwards. They are also particularly good for nursing. Do be careful of the length at the criss cross at your belly because as you get bigger, the gap is going to start showing things you weren't intending to show. That's when a good pair of leggings comes in again. These dresses can also look really nice and put together with little effort so guess what I'm wearing to my baby shower.
6. Slip On Shoes

ONE | TWO | THREE | FOUR
I have been pretty lucky when it comes to my feet during this pregnancy. I haven't experienced any swelling and have continued to wear my heels pretty much up to my due date but I know a lot of women struggle with shoes. Most would stress the importance of finding a good comfy pair of shoes that you can slip on easily without having to bend down and tie-up because there comes a time when reaching your feet is impossible or at the very least incredibly difficult.  Keep in mind you might need to go up a size during your pregnancy because of swelling so don't go out and buy this comfy shoe until you are well showing.
7. Statement Earrings

ONE | TWO | THREE | FOUR
This isn't a maternity specific item but it's on my list any way because statement earrings are a great way to take your basic comfy maternity essentials and add a little bit of flare without adding any discomfort. You can pick up a few pairs for really cheap and they can make you feel more like yourself and more put together throughout your pregnancy. Fringe earrings are particularly on trend right now so I recently bought myself a few pairs of those but anything that is a bit larger than your normal earring and possibly with a bit more bling or colour will do just fine.
8. Pencil Skirts

ONE | TWO | THREE | FOUR | FIVE
I was already a big fan of pencil skirts way before getting pregnant and have continued to wear them now with the bump as well. Often times you don't even need to get maternity specific skirts as they are already nice and stretchy. I wore them over my bump when the bump was still small and then switched to under the bump now that it's a lot bigger. Some skirts work better than others. You'll have to do a bit of experimenting and searching to find the perfect pencil skirt for you. I personally recommend thicker skirts so you don't have to worry about trying to find comfortable seamless underwear in more natural breathable fabrics to wear underneath.
9. Maternity Underwear

ONE | TWO | THREE | FOUR
I had no idea this was a thing but there came a point where it was very obvious I needed them. You might think, like I did, that you won't need maternity specific underwear but my goodness did I breath a sigh of relief when I finally bought them. As your belly protrudes, any lace or ruffling or anything at the top of your everyday underwear can seriously start to dig in. Even if everything else you are wearing is made for comfort, if you don't have comfortable underwear it's all for naught! You can get both over the bump and under the bump. It's up to you what you find most comfortable. I personally found the under the bump ones worked just fine. They don't particularly look like maternity underwear so I should be able to continue using them afterwards as well.
10. Maternity Bras

ONE | TWO | THREE | FOUR
As you may know your belly isn't the only thing that expands during pregnancy and while getting a bra made specifically for pregnancy isn't necessary, you will need to get a larger bra at some point. Maternity bras are particularly good because they come with more hook and eye fastenings at the back. This allows you to adjust them to fit to your body the best. They often double as nursing bras as well, which allows for easy access once you've had your baby. Maternity bras are often thought of as super supportive and ugly but it is possible to find something cute as well as comfy nowadays.
If you don't go for a maternity bra, I'd recommend getting an underwire free bra as they really are so much more comfortable. Cotton On Body and Bras 'N' Things are the two places I would highly recommend for buying your maternity bras.
---
What to Look for in Maternity Clothing
Here are a few more things to keep in mind when shopping for clothing while pregnant:
– Is it stretchy?
You can get away with buying a lot of non-maternity items as long as they have a decent amount of stretch in them.
– Is it ruched?
Anything with ruching at the sides is going to become your best friend, whether it's a skirt, top or dress. Ruching is so complimentary for any stage of pregnancy.
– Is it nursing friendly?
Buying maternity clothing that is also nursing friendly is really worth investing in. You will get so much more wear out of it after you've given birth as well.
– Is it made of natural materials?
Your body changes in so many different ways during pregnancy. Sticking to clothing made with natural materials can really make a different when your internal temperature is suddenly turned up.
– Is it long enough?
Just like with stretchy items, you can get away with non-maternity clothing as long as it's long enough. This is especially important with dresses and tops! You might want to try looking at items from the tall section.
– Is it versatile?
My number one advice is to buy comfy basic items that will fit your shape. Then dress up those outfits with pieces that don't have to be specific to pregnancy like fringe earrings, a long cardigan, kimono or a statement blazer or coat.
---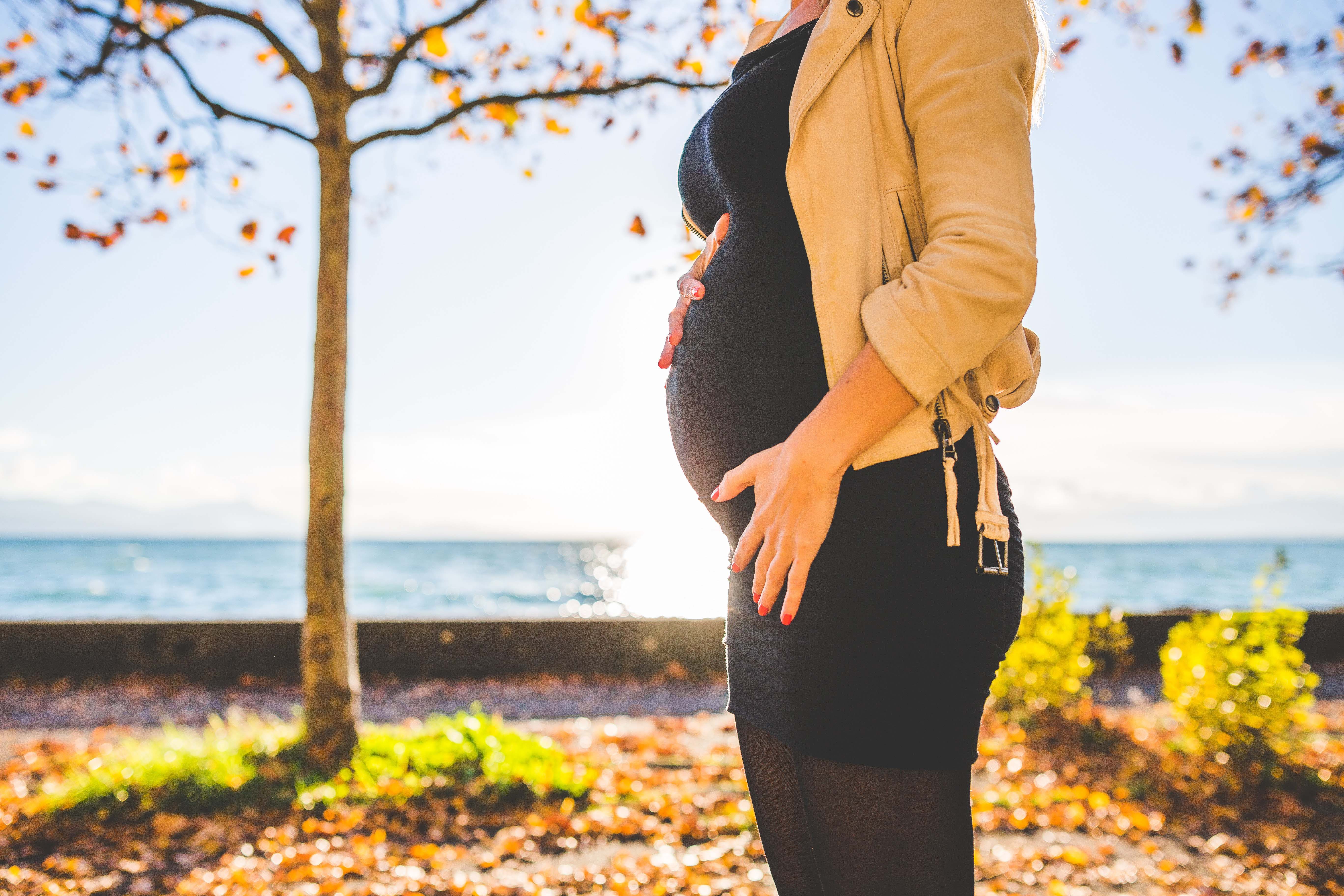 Best Places to Buy Maternity Clothing in Australia
Knowing where to shop while pregnant was a bit of an issue for me at first. So I've complied a list of all the shops within Australia (or at least easily accessible to Australians) that I found to have quality maternity clothing. I haven't bought clothing from each and every one of these stores. I just didn't need that many clothing items but I have it on good authority that these are quality shops. Majority of the in store shops also have online options. So if you can't make it in or just prefer online shopping there are heaps of websites to visit to get your maternity wardrobe essentials.
In store
– H&M
– Kmart
– Big W
– Target
– Topshop
– Jeanswest
– Just Jeans
– Ripe (NSW, WA, VIC, SA)
– Maternity Super Store (QLD)
– Milk and Love (QLD)
– Abi & Joseph (QLD)
– Glow Mama (QLD)
– Maive & Bo (QLD)
– Mother & Child (QLD)
– Cocoon Petite Living (QLD)
– Angel Maternity (NSW)
– The Blushing Fox (WA)
– Motherly Instincts (ACT)
– Preggi Central (VIC)
Online
– ASOS
– Boohoo
– Queen Bee
– Seraphine
– Aqua Maternity
– Glama Mama