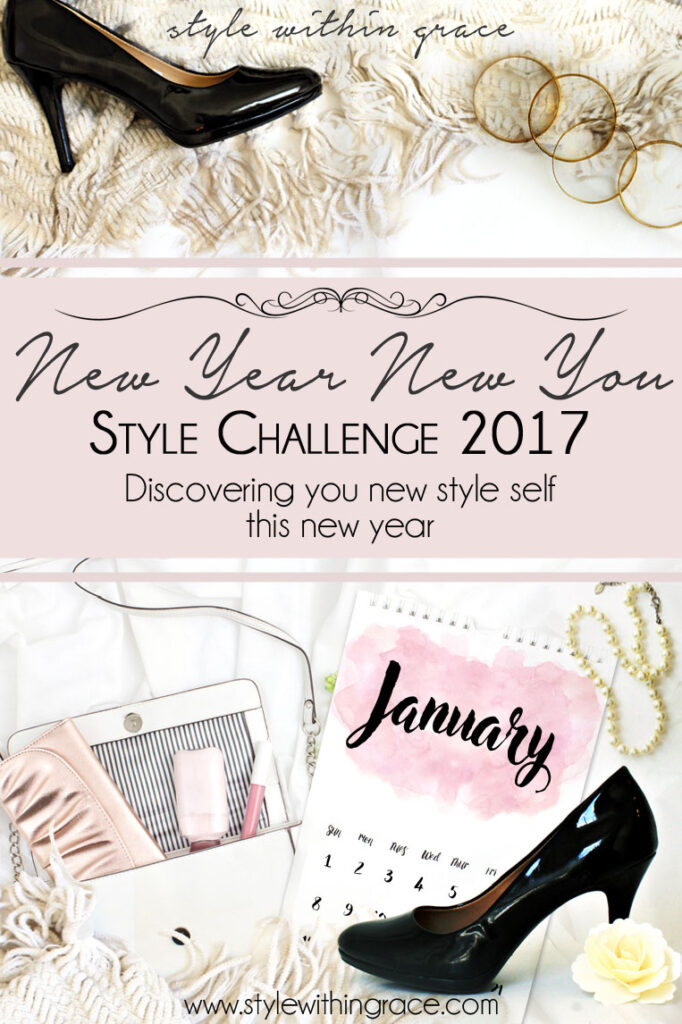 New Year New You Style Challenge
If you're not sure what this post is all about you might have missed my #NewYearNewYouStyleChallenge introductory post. Go back and check that out here for the 411 and for all the social media details. Now onto the style challenges for the month of January…
No Jeans January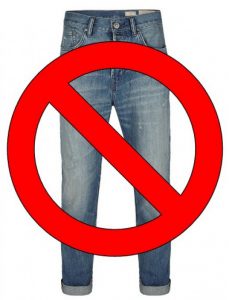 Since I'm writing this fairly last minute, I've decided to start with what I think is a fairly easy one for January. I'm calling it #NoJeansJanuary. Basically the goal is to go the whole month without wearing jeans. It's summer (in Australia at least which is where I'm posting from) so this shouldn't be a hard task, as who would want to be wearing long pants right now anyway.
I know that one of the hardest fashion ruts to get out of for some is just wearing jeans and a top everyday so that's what this month is all about, mixing it up a bit more. If you want to challenge yourself even more then you can also include denim shorts into the no jeans January ban. Instead wear dresses, skirts, trousers, culottes, shorts, there are still many options for you to choose from. I have decided to also include my non-denim jeans as well. I own a great deal of them from white jeans to floral jeans. It's up to you what you class as "jeans".
I am packing away all my jeans and denim shorts and hiding them in a suitcase at the top of my closet, so that I'm not even tempted to use them this month. I encourage you to do the same if you are taking part.  The lack of jeans has created a lot of spare room in my set of drawers, which is a nice change from them overflowing and me struggling to get them closed. Eep! I'm looking forward to bringing out all my skirts and dresses this month.
Tips, Ideas and Inspiration
If you are having a hard time coming up with what to wear instead of your comfy, tried and true jeans, I've included some pants that are just as comfy and versatile.
Leggings
Most people know about leggings these day! Really comfy and stretchy and come in so many different types. From your basic black leggings, leather look, velvet, suede, striped and leopard print to various patterned ones. They even come in glitter! There are just so many options. It was hard to choose just a few to share with you. Check out my How to Style Leggings posts if you are looking for inspiration to wear these.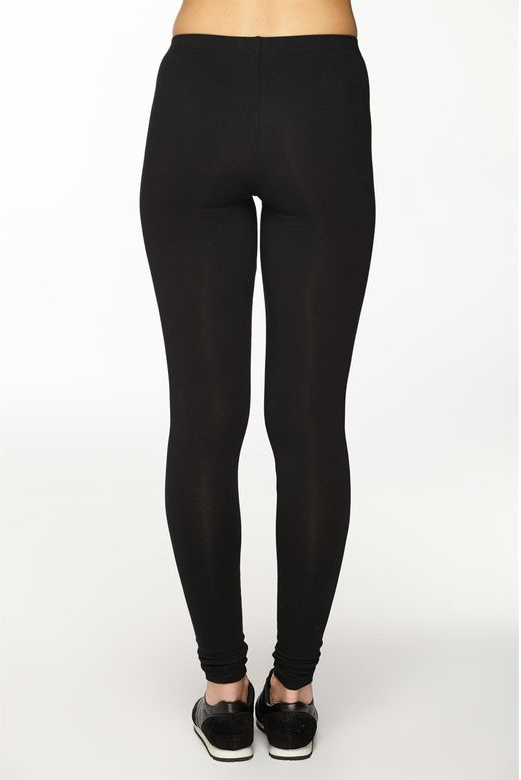 Supre Full Length Black Leggings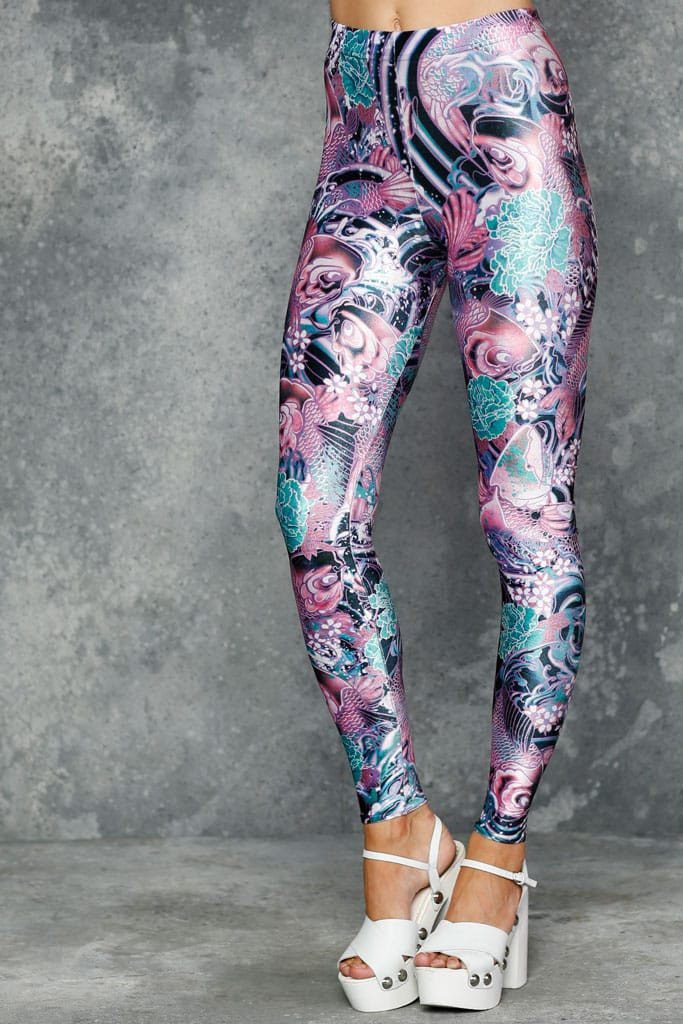 Koi Pink High Waisted Velvet Leggings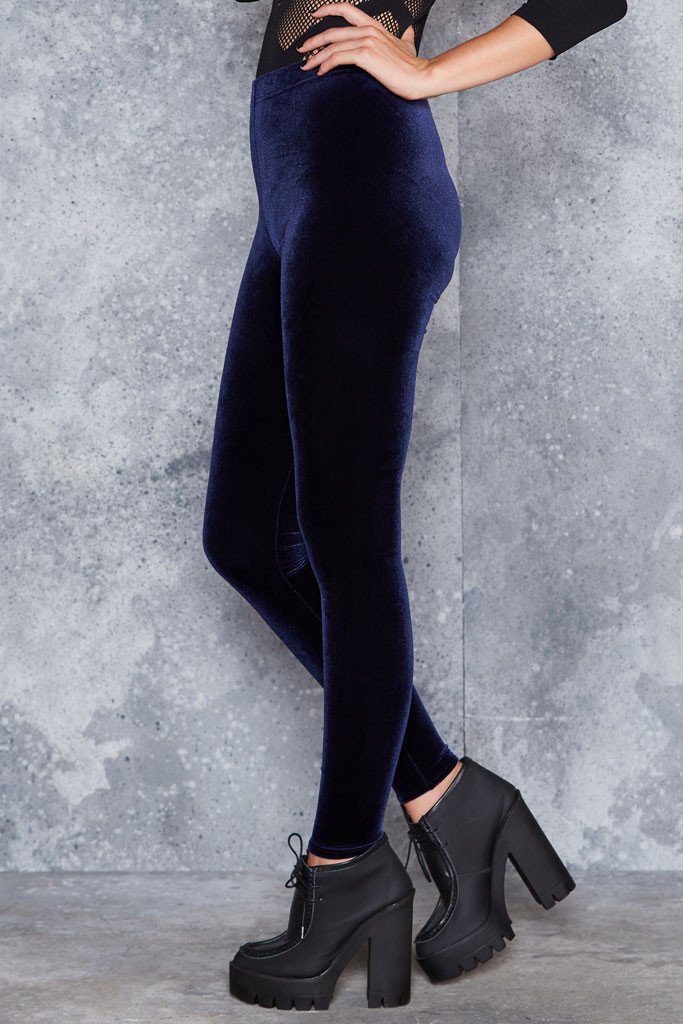 Velvet Deep Blue High Waisted Leggings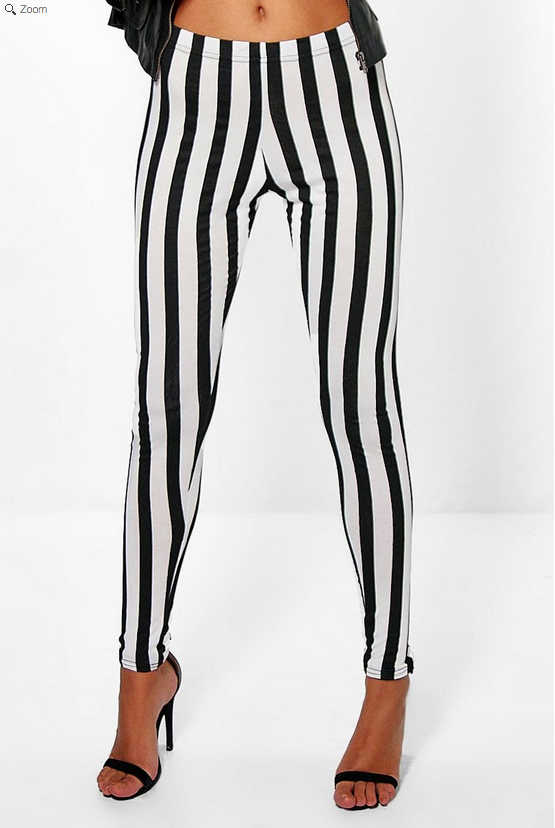 Maren Monochrome Striped Leggings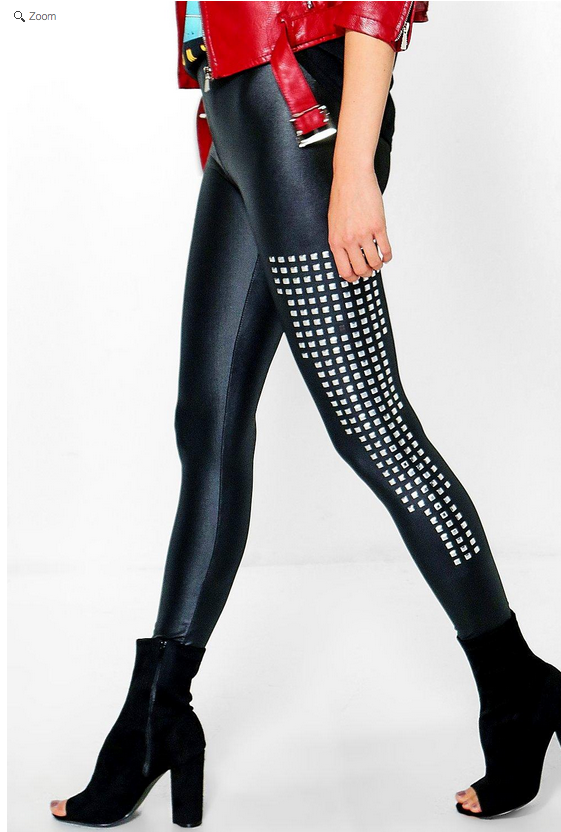 Saffy Wet Look Stud Detail Leggings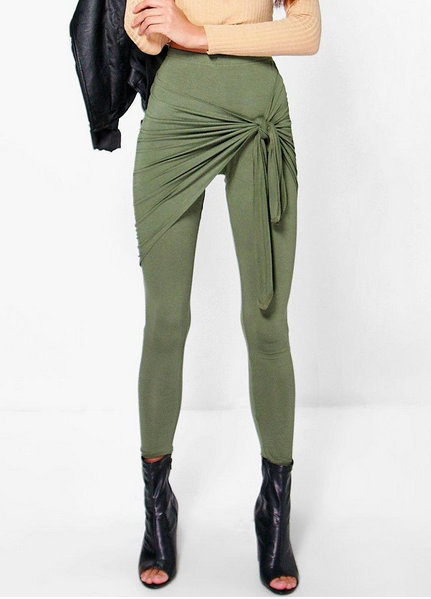 Giana Rouched Side Tie Waist Leggings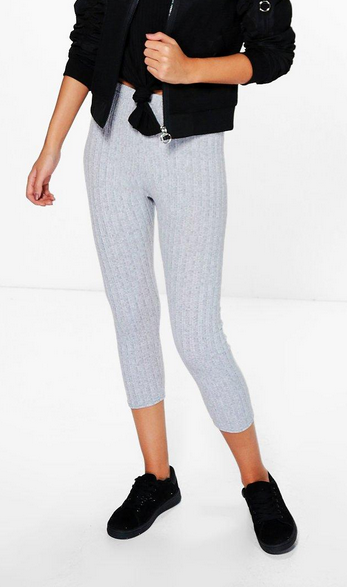 Maren Soft Knit 3/4 Leggings
Harem Pants
Harem Pants are full, loose-fitting trousers made of a soft material that is gathered in closely at the ankle or lower leg. They often come in oriental patterns and have more of a hippie feel to them but boy are them comfy! With so many different style variations now available, harem pants can be worn for anything from the smart & sexy look, to the more off-beat avant-garde style.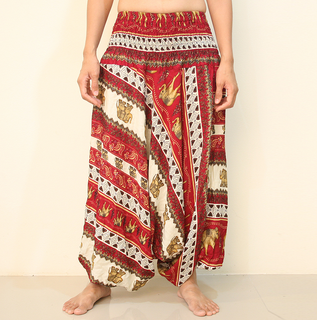 Aladdin Baggy Harem Pants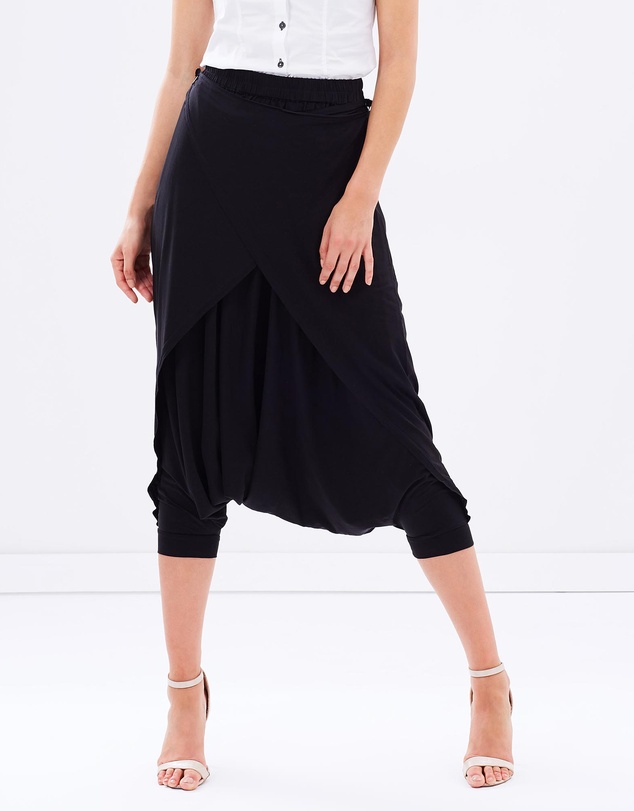 Black Harem Pants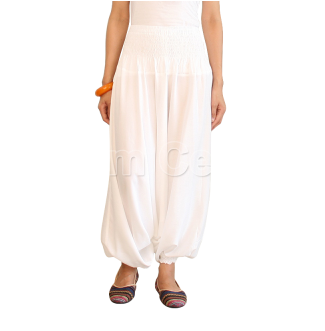 White Harem Pants
Sweat Pants
I can't say I am particularly on top of this trend as I don't own a pair of these that I'd wear out side of the house but the fashion industry keeps ensuring me that they are in fact on trend. Obviously very comfy with more of a sporty vibe, there is a lot of different kinds out there that lend themselves to occasions other than a trip to the gym. You can even wear them with heels.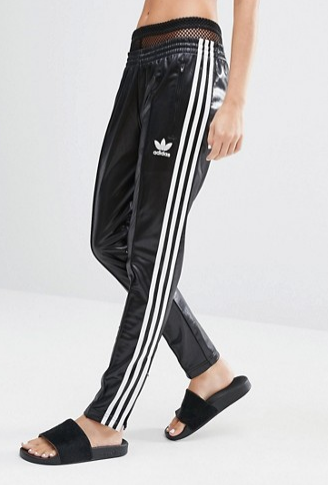 Adidas Three Stripe Wet Look Sweat Pants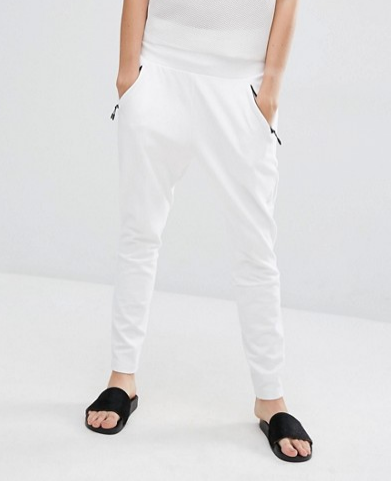 Adidas ZNE White Fitted Sweat Pants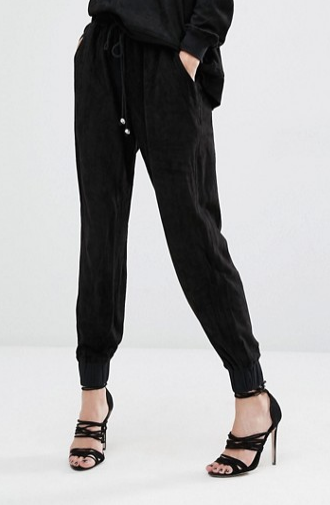 Religion Luxury Suedette Sweat Pants
Culottes
Culottes are women's knee-length trousers, cut with full legs to resemble a skirt. They come in many shapes, sizes and fabrics much like every other pair of pants. I did a post on these a while back so visit How to Wear Culottes for some styling ideas.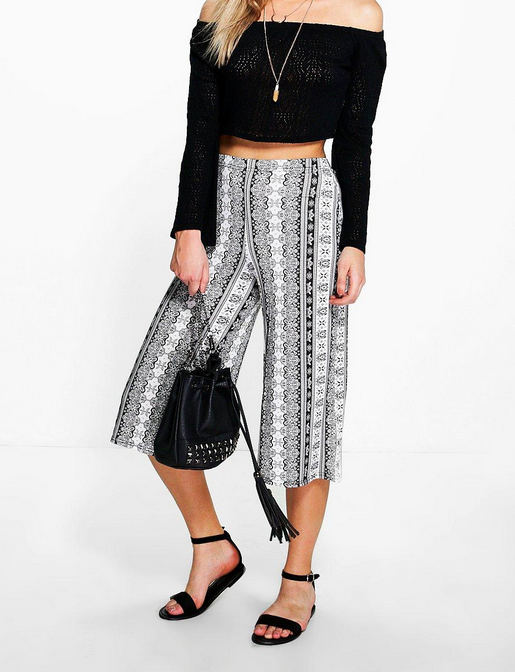 Lolita Paisley Print Jersey Culottes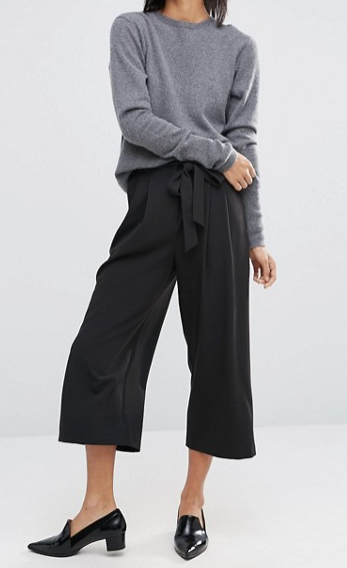 ASOS Tailored Culotte with Tie Waist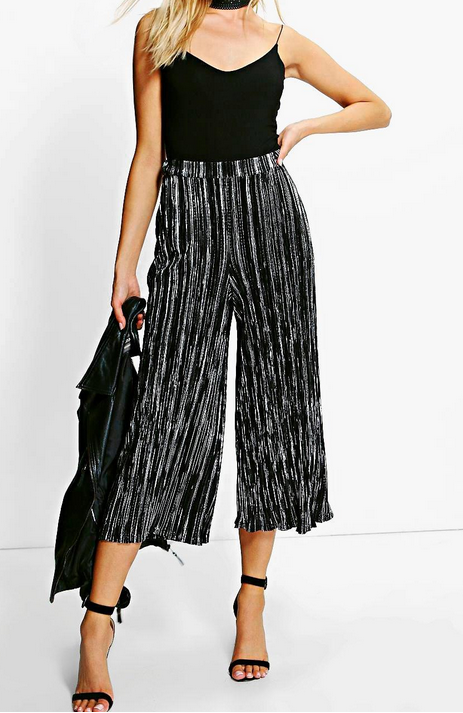 Ruby Metallic Pleated Culottes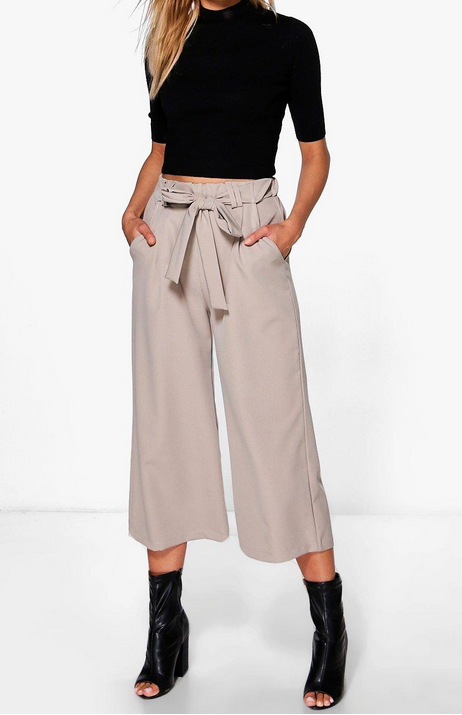 Skye Belted Tailored Culottes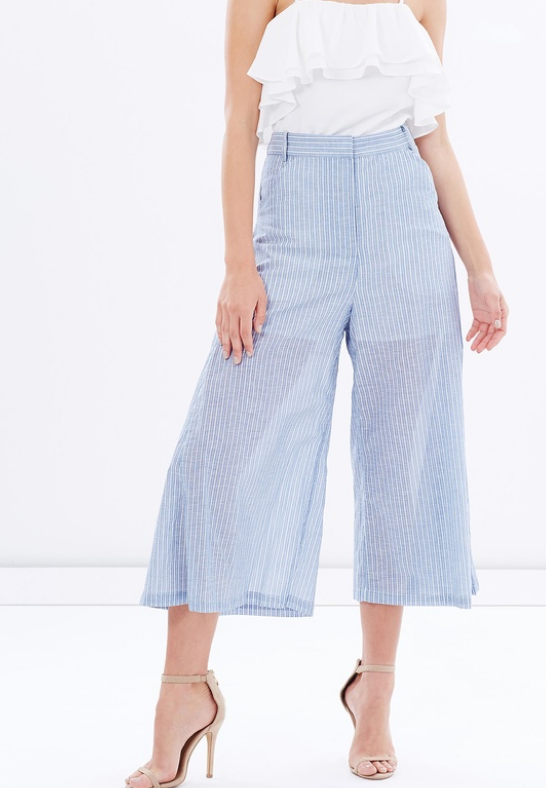 Cetera Culottes
Peg Leg Trousers or Carrot Pants
Part harem pant, part tapered ankle grazer this trouser is roomy on the hip then nips in just above the ankle to create a whole new silhouette.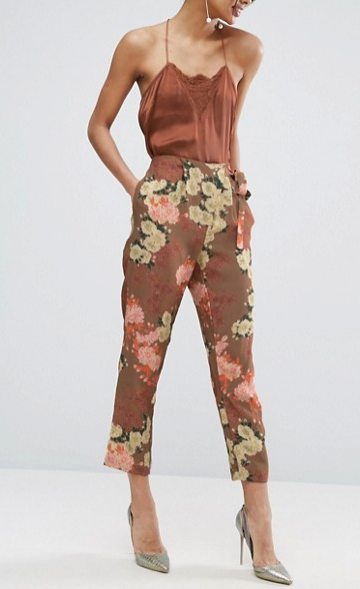 ASOS Floral Print Asymmetrical Tie Peg Trouser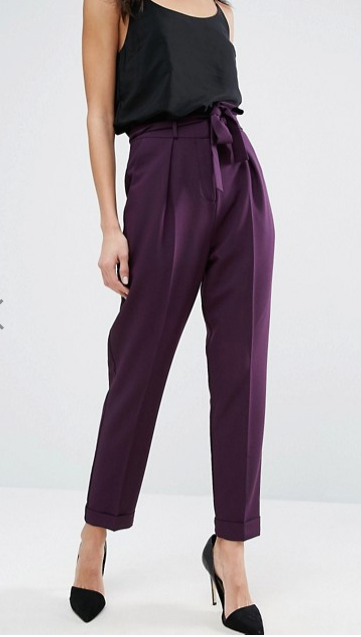 ASOS Woven Peg Trousers with OBI Tie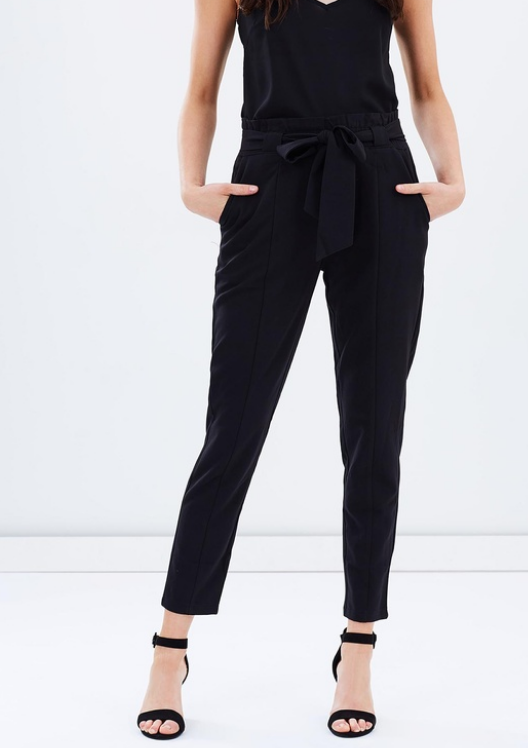 Easy Going Pants
Wide Leg Pants
Wide leg pants are pretty self explanatory. They are very similar to culottes but are full length whereas culottes tend to be cropped.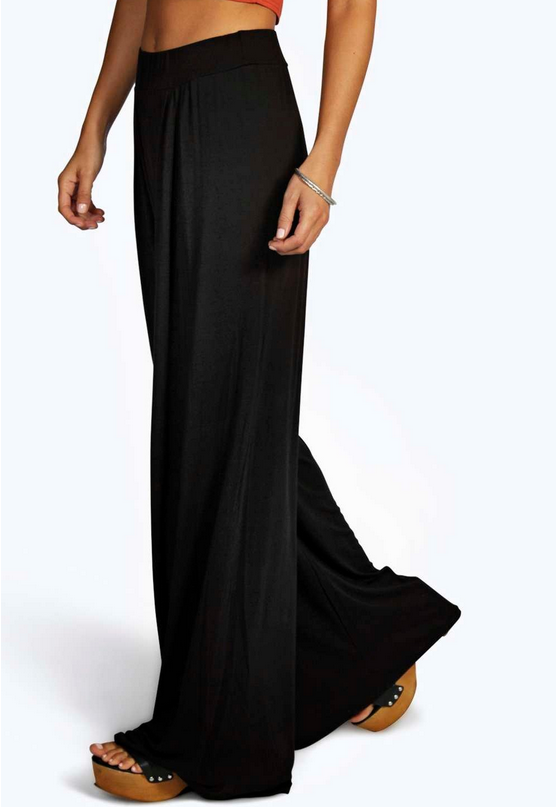 Iman Pin Tuck Soft Tailored Jersey Wide Leg Trousers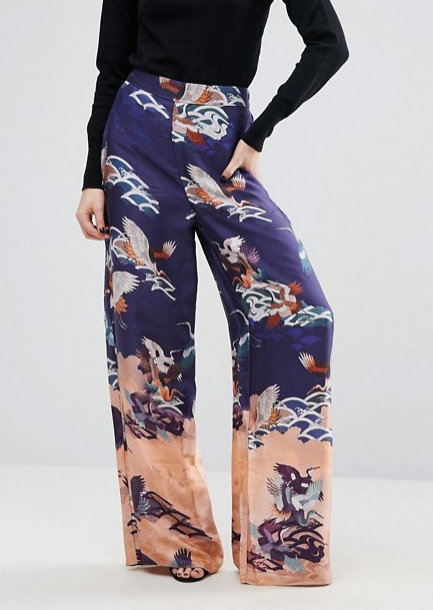 ASOS Bird Border Print Wide Leg Trousers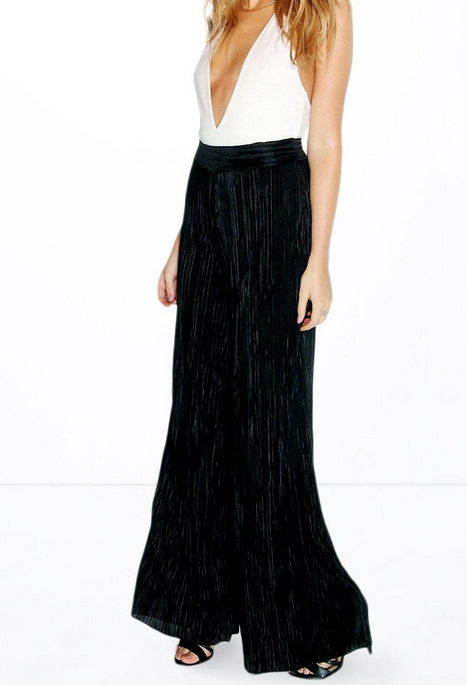 Nova Pleated Wide Leg Trousers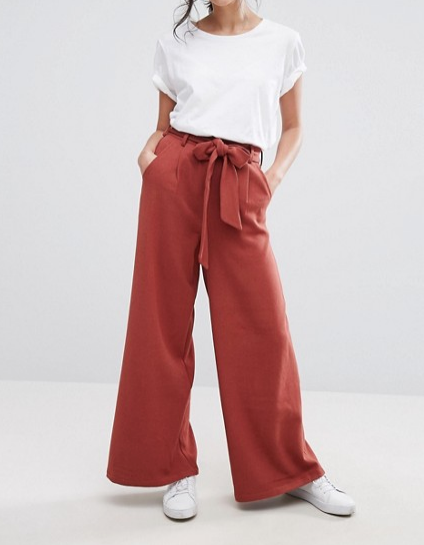 Native Youth Wide Leg Pants With Tie Detail
I'd love to see what
you come up with!
No Jeans January isn't really a day by day thing so don't feel you need to post every single day but if you are participating and want to share an outfit you have come up with because you were forced to chose something other than jeans than use #NoJeansJanuary on Instagram and please tag me in your photos @stylewithingrace or you can post to the Style Within Grace facebook page as well.
Here's to rediscovering and challenging your style. Have Fun and Good luck!