Our Christmas Tree Problems
We have very bad luck in our household when it comes to Christmas trees. My hubby and my first year together, I went to a lot of trouble buying colour-coded decorations and tinsel etc. as it was my first Christmas tree without my parents. While it was a little bare, I was proud of my creation. Enter Spot our new kitten at the time. The below pictures show how well the tree stood up to Spot's assault.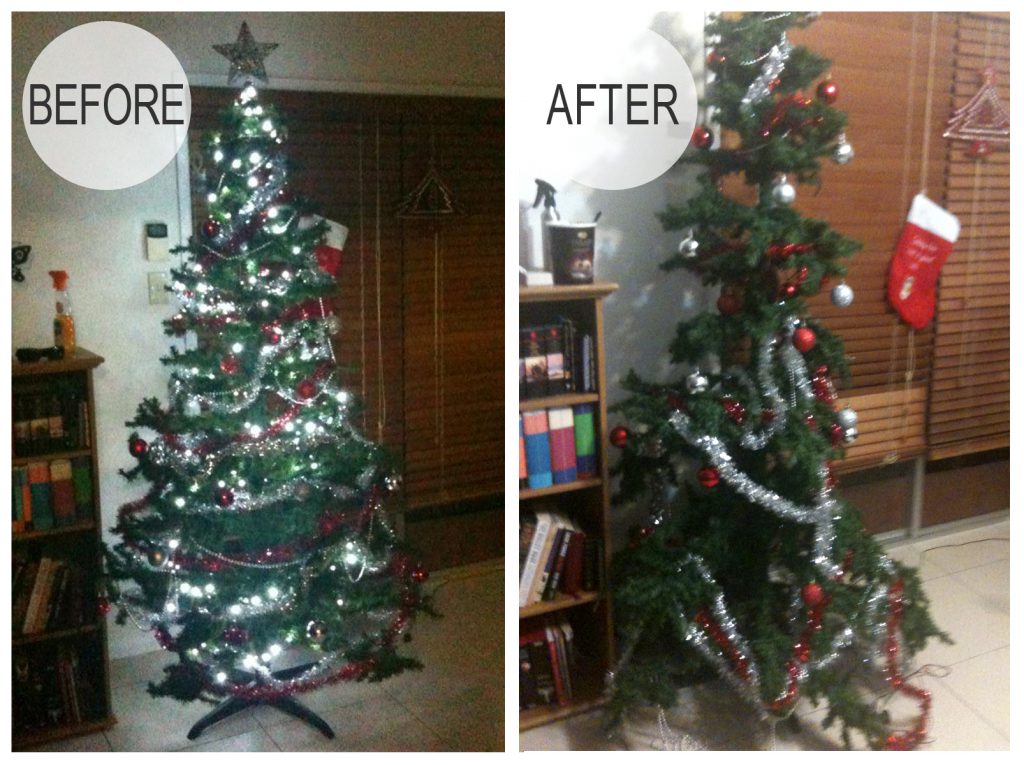 While it looks fairly dilapidated from Spot trying to climb it, it was at least still standing when the Christmas season came to an end, even though we had to throw out the tree when we took it down. The Christmas tree of 2013 was not so lucky. We thought we had figured it out. We had found that orange scented spray was the bane of our cat's existence. Spot absolutely hated it. So this time as I was putting up the Christmas tree, I saturated every branch and bauble with orange scented spray. Spot stayed well away, at the other end of the house. He continued to stay away for a couple weeks after that and I thought we had succeeded in banishing any bauble bashing, tree climbing thoughts in his cute little brain.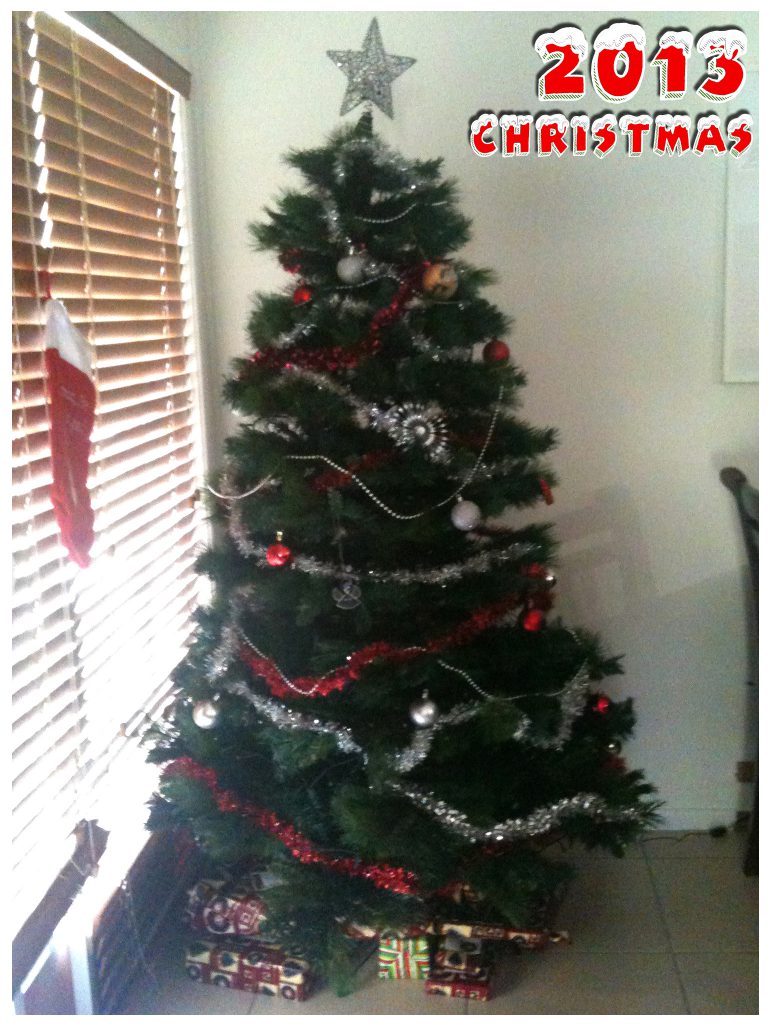 Until one morning…. My hubby wakes up a few hours before I do to go to work and he discovered a disaster zone! Spot had climbed the Christmas tree in the middle of the night. He is no kitten any more either. He is a big ass alpha male cat and that poor tree didn't stand a chance. It wasn't just a few bent branches this time; he knocked it over smashing a couple of (irreplaceable) glass baubles I had collected over the years from my travels overseas, sending glass shards everywhere. Then he proceeded to eat the tinsel and throw it back up again, all over the house.
I'm so thankful that I didn't have to see that. My super sweet hubby cleaned it all before I woke up. He missed a bit of glass though and I cut up my foot. I was really unhappy with Spot at that point in time and I decided to pack up all the Christmas decorations before he managed to kill another tree. This left me incredibly disappointed and completely out of the Christmas spirit. Suffice to say that I didn't want to go through all that again this year so I've been looking for an alternative. This year I have strung up a Christmas light wall tree, on the way up our staircase.
DIY: Christmas Light Wall Tree (A Christmas Tree Alternative)
I used the tutorial by Tara Dennis as a guide and then made it more my own by using white lights instead of multi coloured, continuing the lights as the base of the tree and adding a star at the top. I also made it bigger than hers. You can find her tutorial here. I'm very happy with how my wall tree turned out and the cats have completely left it alone. So winning all round. It even took half the time it would have taken to put up a real tree. My only problem with it is I can't stack our Christmas presents underneath it. We'll have to see what I can do to rectify that next year.
Until then have a very Merry Christmas.