Love Began…
I was in my first year of university when I met Michael at a kids church music rehearsal early Sunday morning.  We were the first to arrive and while I was setting up my guitar and he was sorting out the sound, we got to talking. It wasn't love at first sight. I was dating someone else at the time but I feel that God put him into my life at the exact right time.
I grew up in a Christian family but didn't realise I needed to take another important step before I could call myself a Christian too. It wasn't until I was 14, while reading a book called Summer Promise by Robin Jones Gunn that I gave my heart to Jesus. The character in the novel, Christy Miller, gave her heart to Jesus at the end of the book and after getting so involved in the book I did it right along with her. At that stage though I didn't have a lot of strong Christian role models I could talk to and learn from so my life didn't particularly change. I don't count my parents when I say this because as a teenager, they are not someone whom you would choose to have d&m's with.
Love Ignites…
It wasn't until I moved to Brisbane to attend Queensland Academy for Creative Industries that my faith started growing. My family and I found a new church to go to that I actually enjoyed attending. I struggled to make any new friends my age in the church though until that fateful morning at kids church. I was in uni at this point and in a relationship that was taking me away from God. After meeting Michael that morning he invited me out after evening church with all of his friends and I started to get to know some more people.
This was particularly important at that point in my life because I was contemplating breaking up with my then boyfriend. I knew that I didn't want to be with him any longer because he was hindering my relationship with God among other reasons, but all the friends I had made at uni were his friends and I felt like I'd have no one. Knowing that I had supportive friends at church gave me the little push I needed to finally get it over and done with.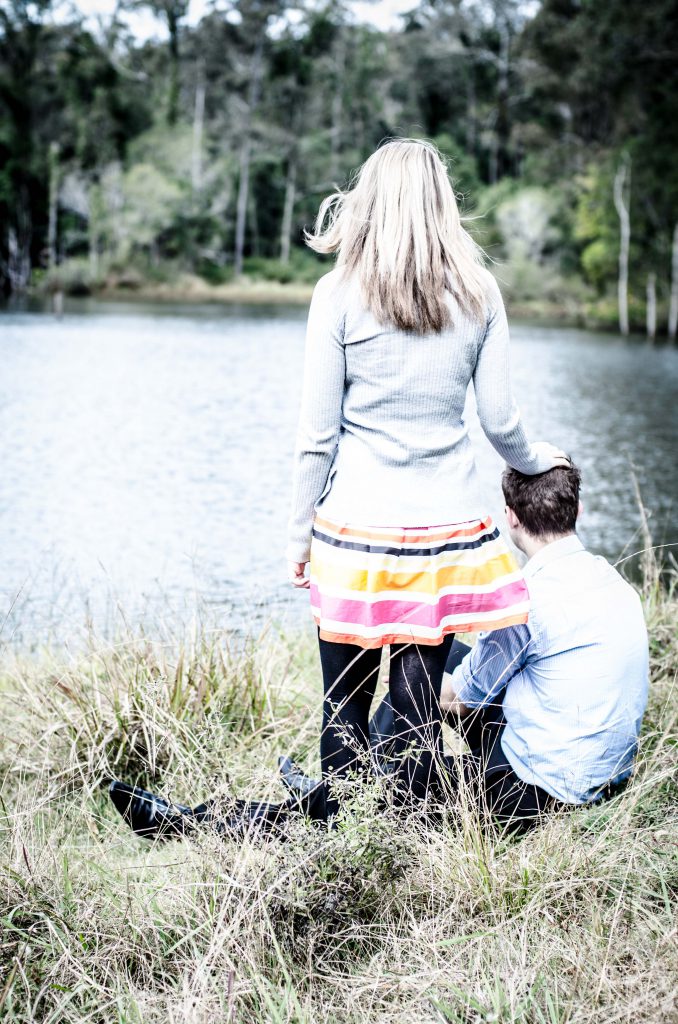 Love Grows…
From that point on I got to know Michael more and more and he helped me to come back to being close with God. We didn't officially start going out until 7 February 2010. He asked me over to his place to play guitar together and he did the sweet "arms around me showing me how to play a chord" thing. We ended up cuddling on the couch watching Shanghai Knights of all things. As I got to know him better I quickly realised that this was the guy I wanted to spend the rest of my life with. I think I knew from about the 6 month mark but we continued dating for about a year and a half before…
The Proposal…
Just after my 20th birthday on the 21st June 2011, Michael took me on a trip up to Maleny to celebrate. My present was supposed to be a trip up in a hot air balloon on the way to Maleny but the weather was against us that day. Instead we headed up slowly and visited the Flame Hill Winery for tastings and lunch. He paid for me to taste the whole selection and we bought a couple of wines that we liked best to go with our dinner that night. After buying groceries for the stay we went to our studio apartment at Whispering Valley Cottage retreat and settled in.
We prepared lasagne together, got in our swimmers, ate strawberries dipped in passion fruit and drank our wine in the spa surrounded by tea light candles. Michael got out with the excuse of getting a cup for the strawberry stems and told me to close my eyes when he came back. He got back in, told me to open my eyes and popped the question. I said, "yes" straight away. I'm not even sure I let him finish the question. The rest of the night I just had this huge silly grin on my face. While I updated everyone on the news, Michael cooked our lasagne on the tiny little BBQ, as there wasn't an oven. We then had a candle lit dinner together in front of a warm fireplace.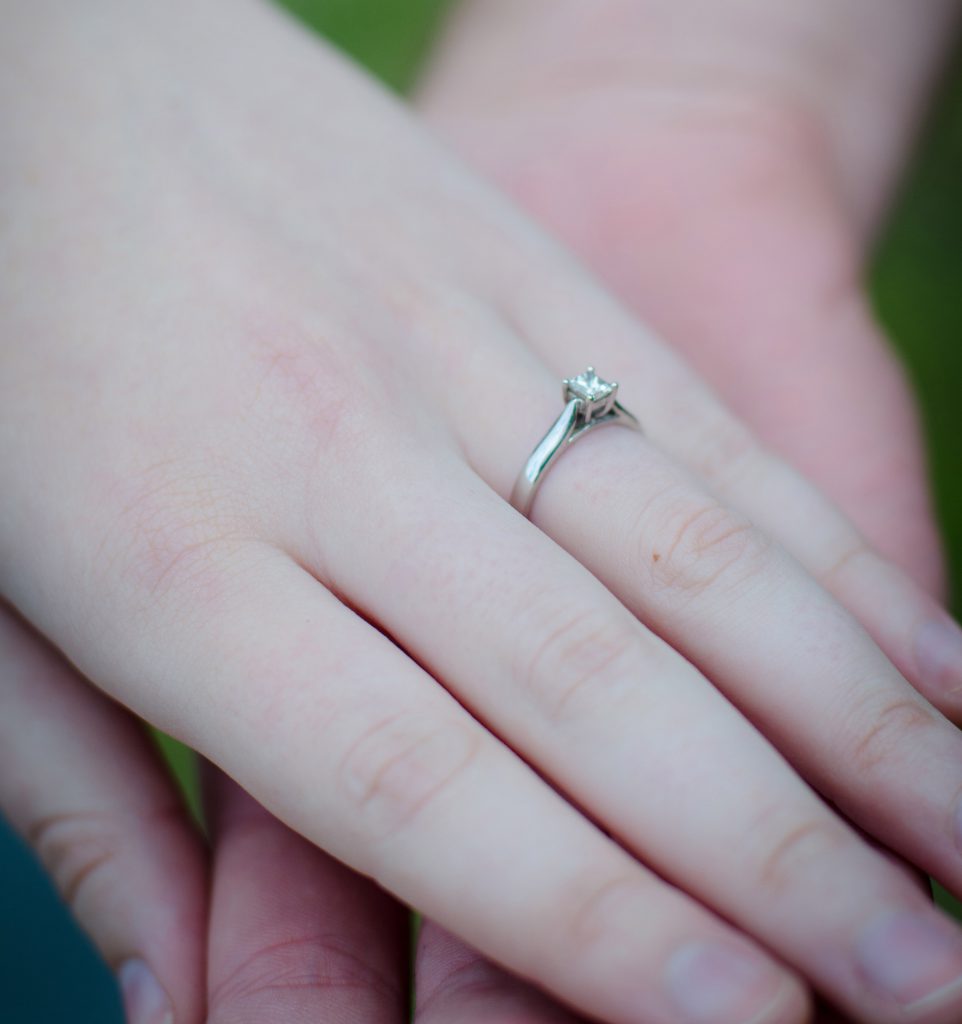 The Wedding…
The engagement seemed to last forever but I kept myself busy diligently planning every last little detail of the big day. I even designed and made all the stationary myself including a fingerprint tree to take the place of the boring guest book.  For a while I was really worried it was going to rain on my parade.  I even made a deal with God that if it didn't rain I didn't care what other little things would go wrong. It seems he listened to me because when the day finally arrived I couldn't have asked for better weather.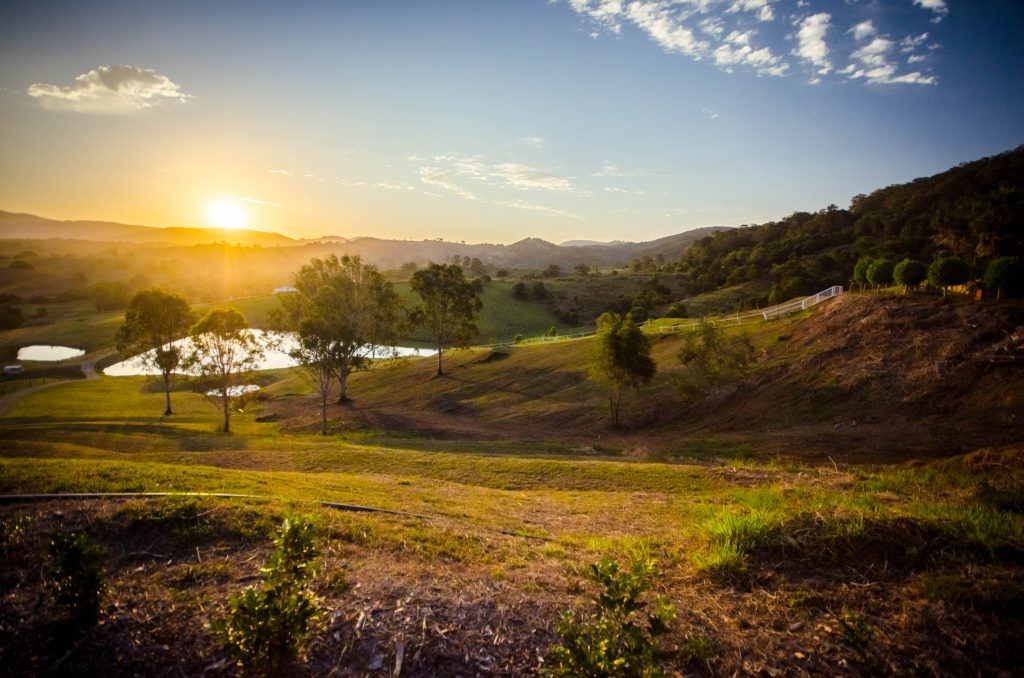 I got ready at Kirnicama Bed and Breakfast with my lovely bridesmaids, which is where we also stayed the night after our wedding. We had the ceremony and reception at Glengariff Historic Estate. It was stunning beautiful and picturesque to the nth degree. Some things of course went wrong, for example the wrong song was played for the recessional and Glengariff lost the pens I had provided for the fingerprint tree but in the end they didn't really matter because I got to marry the man I love and that was the most important thing.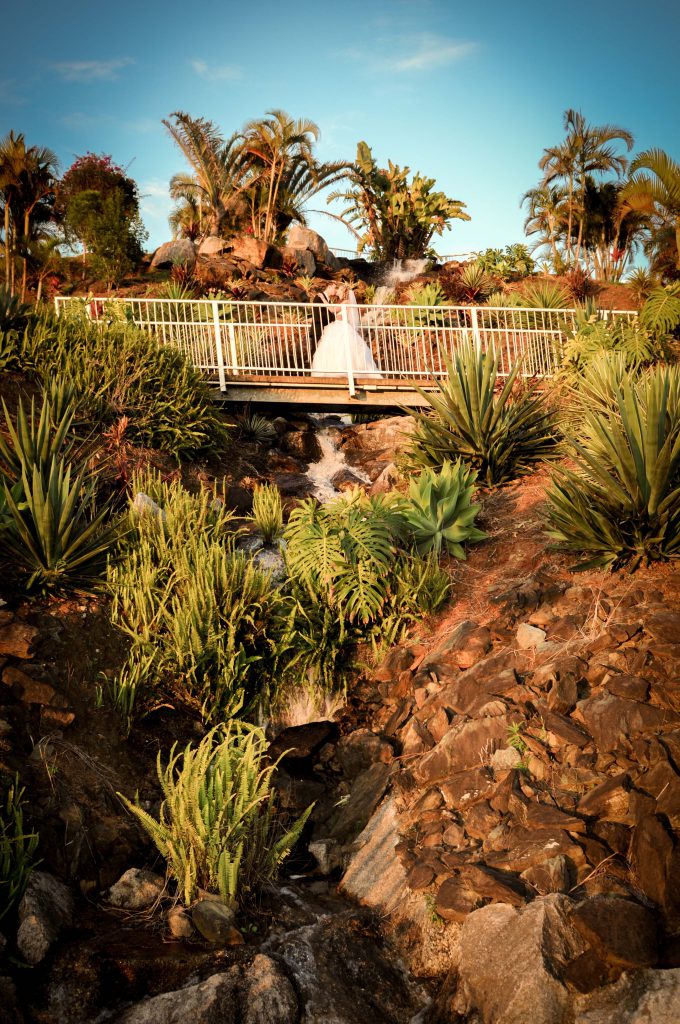 The Marriage…
Two years on and I still love waking up next to the man I married. He makes me want to be a better person in everything I do and encourages me through every step. Even though we have this running joke between us that we love each other… mostly, I do love him with all my heart. I can't imagine my life without him in it and I will stick with him through better or worse as long as we both shall live. I wasn't looking for love when I found him but he came just at the right time. God truly does have perfect timing. While God is perfect, our relationship is not, read about the misconception of perfection in my post The Perfect Couple.