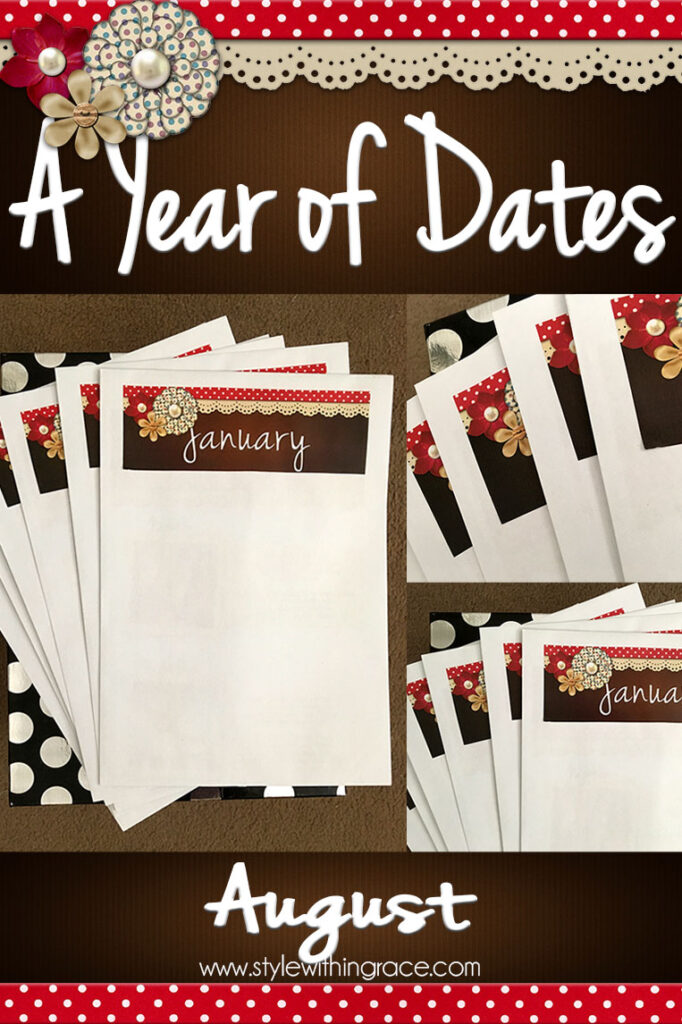 Another month over, another date missed. Only one more month to go after this. If you are feeling nostalgic and want to have a refresher on all the dates we've done so far go back to the Year of Dates index page to do just that. This month's dates were sort of sports themed. The themes I came up with are sort of becoming loosely based by this point. Or maybe I'd call them active dates. Either way the details are below.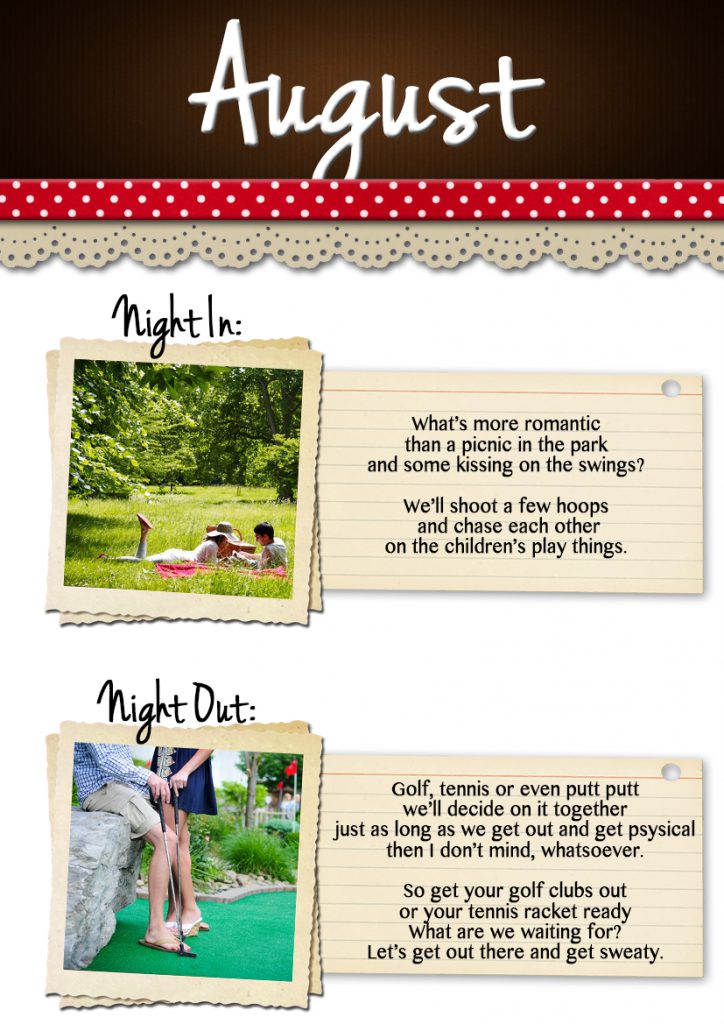 Night In:
Surprise, surprise we haven't completed our dates once again. This one will come soon. I promise or at least I hope…
Night Out:
The hubby's choice of sports was… Putt Putt. So one Saturday morning we went down to the Albany Links Golf and Putt Putt Course. They were in the middle of renovating their putt putt course which we found out when we go there. It was still open to play but one of the holes was closed and it looked rather dodgy. Because of this the game only cost us $5 each. At least it was a nice cheap date.
The hubby doesn't normally like playing these types of sports with me because I normally win but this day I did terribly. We both didn't really do great but we laughed at ourselves and teased each other and it made for a lovely little date. We stuffed up our score card a bit when we skipped one of the holes which was down for maintenance and forgot to skip it on the score card. I finished with 9 above par while the hubby finished with 4 above par. He won for the first time in a while so the date was a hit in his books.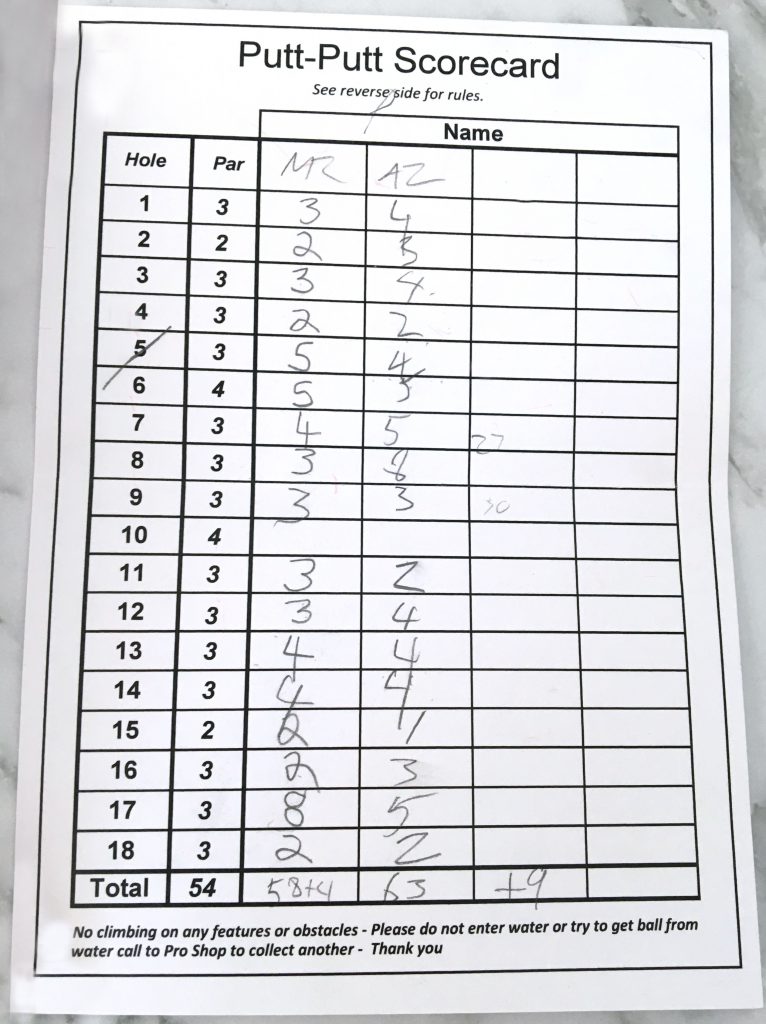 We just went straight home afterwards. It would have been nice to have a bite to eat or something more afterwards because one game of putt putt is a rather quick date. I think it would have been different if he had chosen tennis or golf. Those games tend to go a little longer and would have felt like a full date within themselves. Another idea looking back that I think would have been fun was to put a wager on whoever won. Nothing serious, just something to create some cute back and forth during the game. Perhaps the winner gets a 30 min massage or something o the sort. We were very amicable and helped each other with each hole. He would stand and point at the part of the wall I would need to hit to get a good rebound shot into the hole. That was nice too.
As the year of dates is coming to it's close don't forget to check out next month's final dates. September marks our 5 year anniversary. It's amazing how fast it's flown by. See you next month.