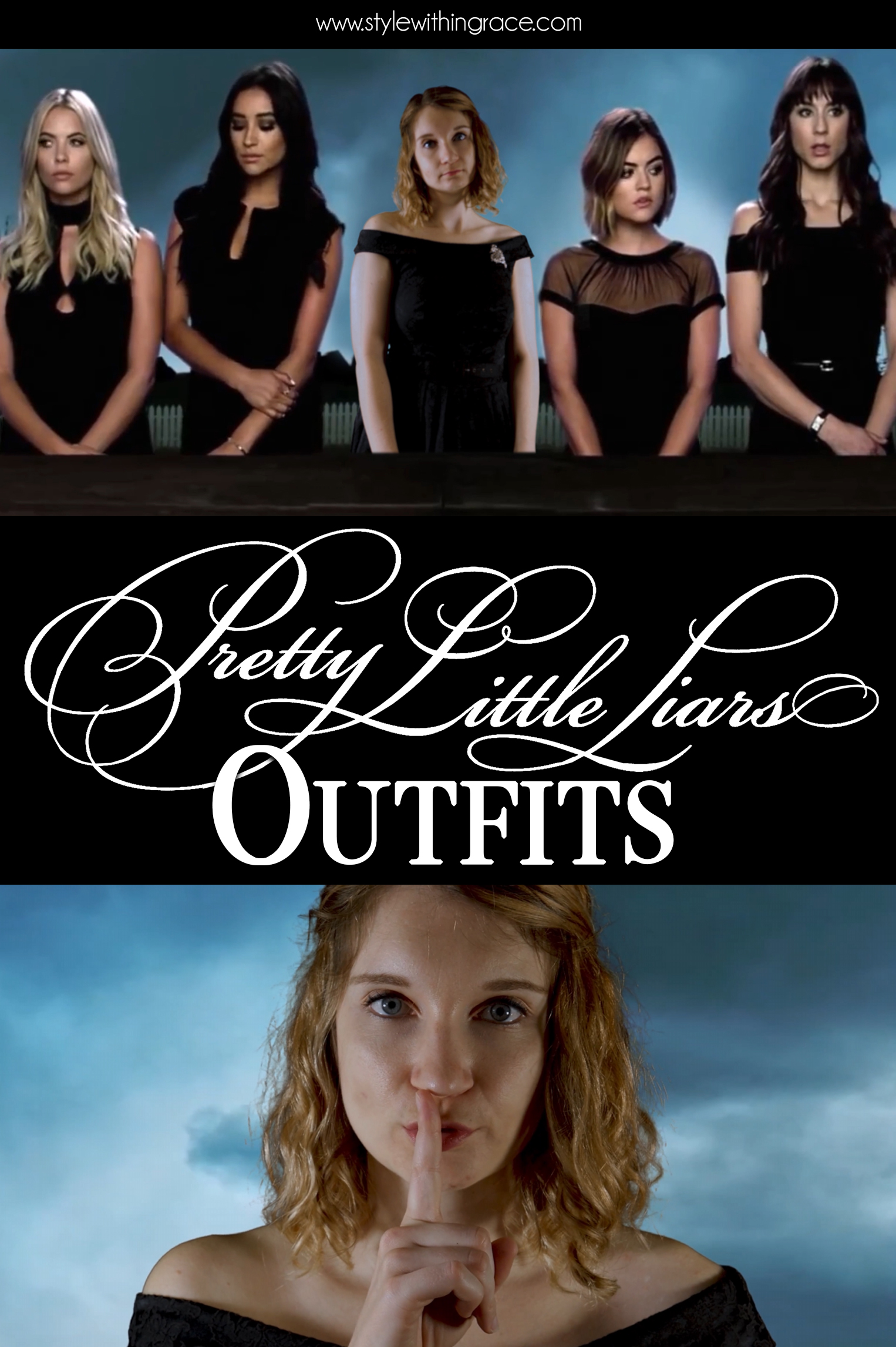 Hello Lovelies! Today I'm going to be wearing Pretty Little Liars outfits for the week. I've been quite the fan of this show since it first came out and a big part of my fandom was because of the fashion choices. Each character has such different style, but they all look seriously cute pretty much every episode. So enough with the talking and let's get into the first outfit!
Day 1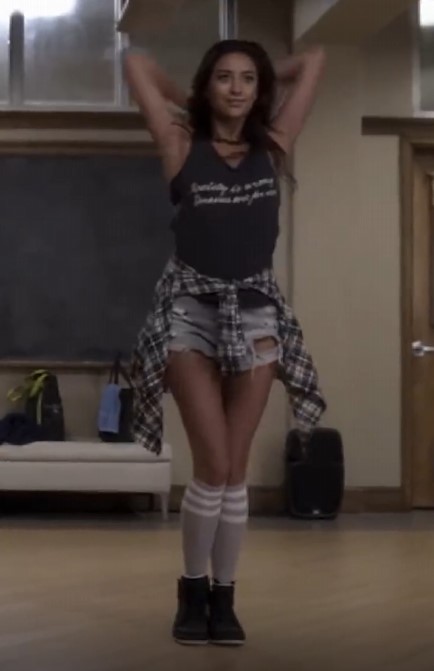 For my first pretty little liars' outfit, I went with Emily's little dance number. Emily has a casual, cool girl aesthetic which makes most of her outfits really easy to recreate. As long as you have some distressed denim, sneakers and slouchy tees you're pretty much good to go.
I went with this outfit because it was a bit of a step up from her basic outfits and I already had most of the pieces in my closet ready to go. The only thing I went out and bought was her muscle tank singlet that says, "Reality is wrong, Dream are for real." You'll also need to ignore the fact that my socks are white not grey, but they still have the stripe around the top. I'm not sure I plan to do any dancing today, but it should be an easy outfit for playing with Naomi and doing chores.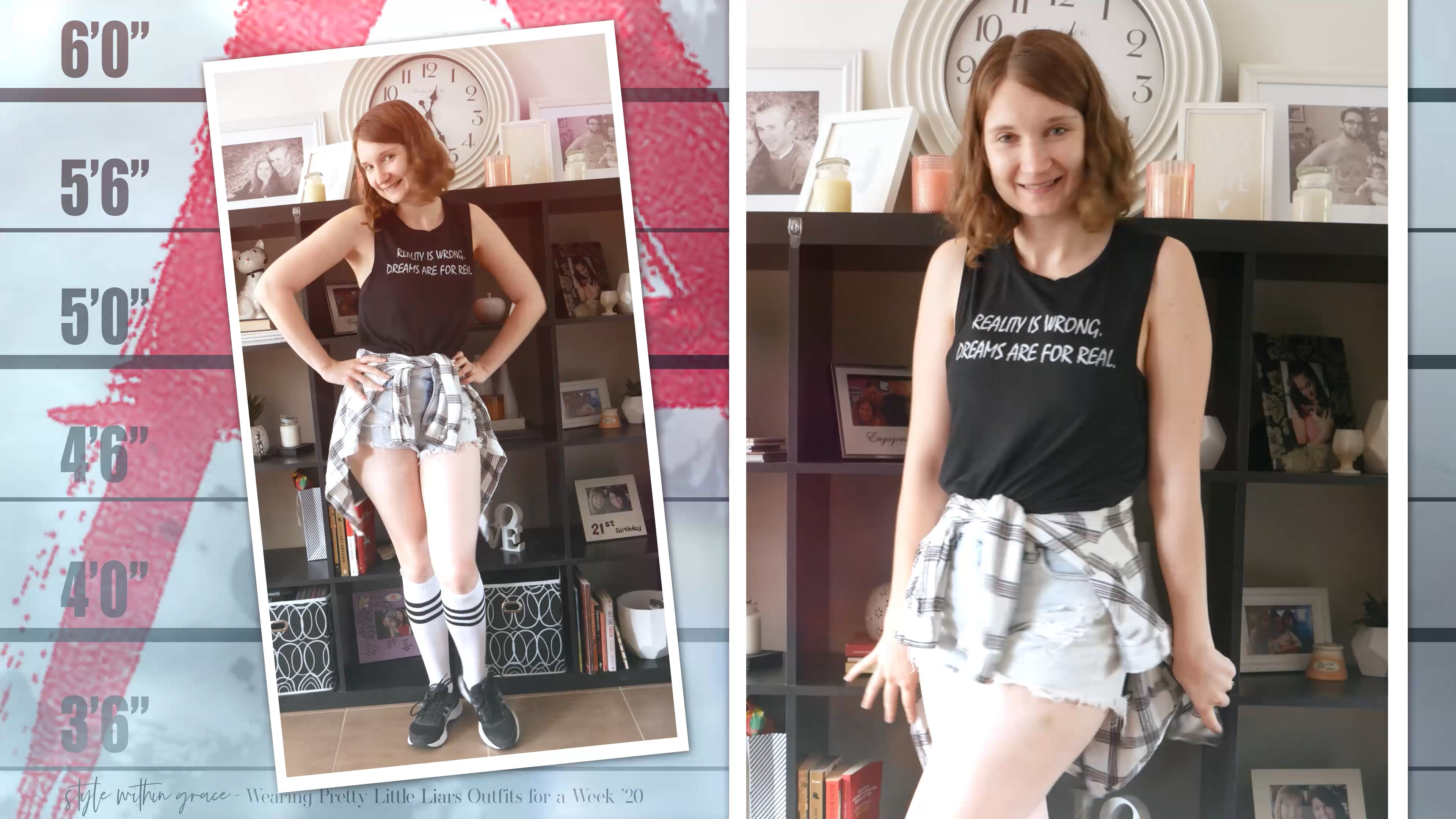 Day 2: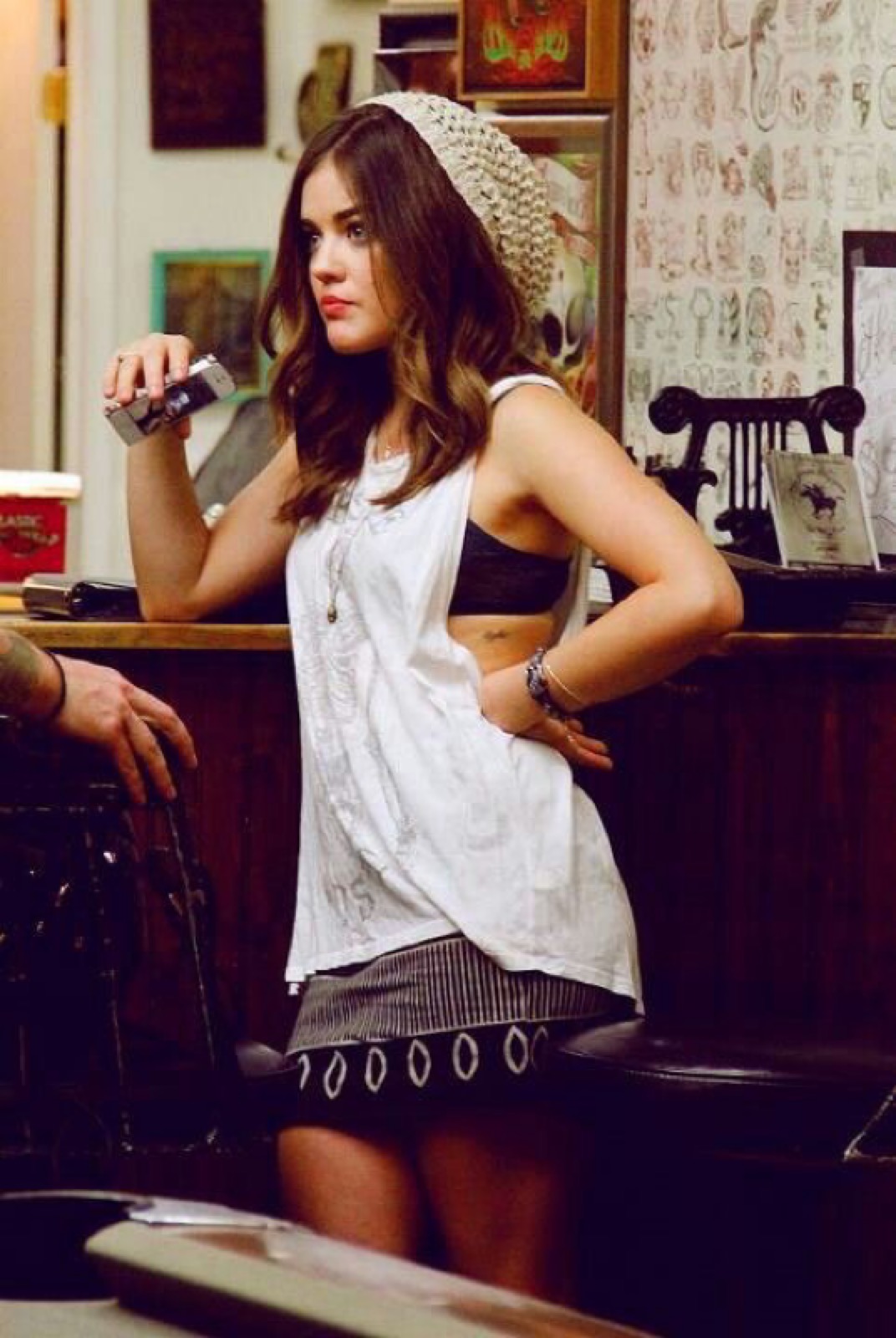 My second casual day pretty little liars' outfit is this combo from Aria. This is one of my favourite outfits from the show. Aria has a very unique, edgy and eclectic style which is probably closest to my own style but hers are some of the hardest looks to recreate. Trust me I wanted to include more of her outfits but trying to find a pleated brown leather mini skirt or a skirt made of men's ties or even a skull patterned blazer was just not happening. You'll often see her pattern mixing with no abandon and throwing in pops of colour when you'd least expect it, so this is a pretty tame look for her.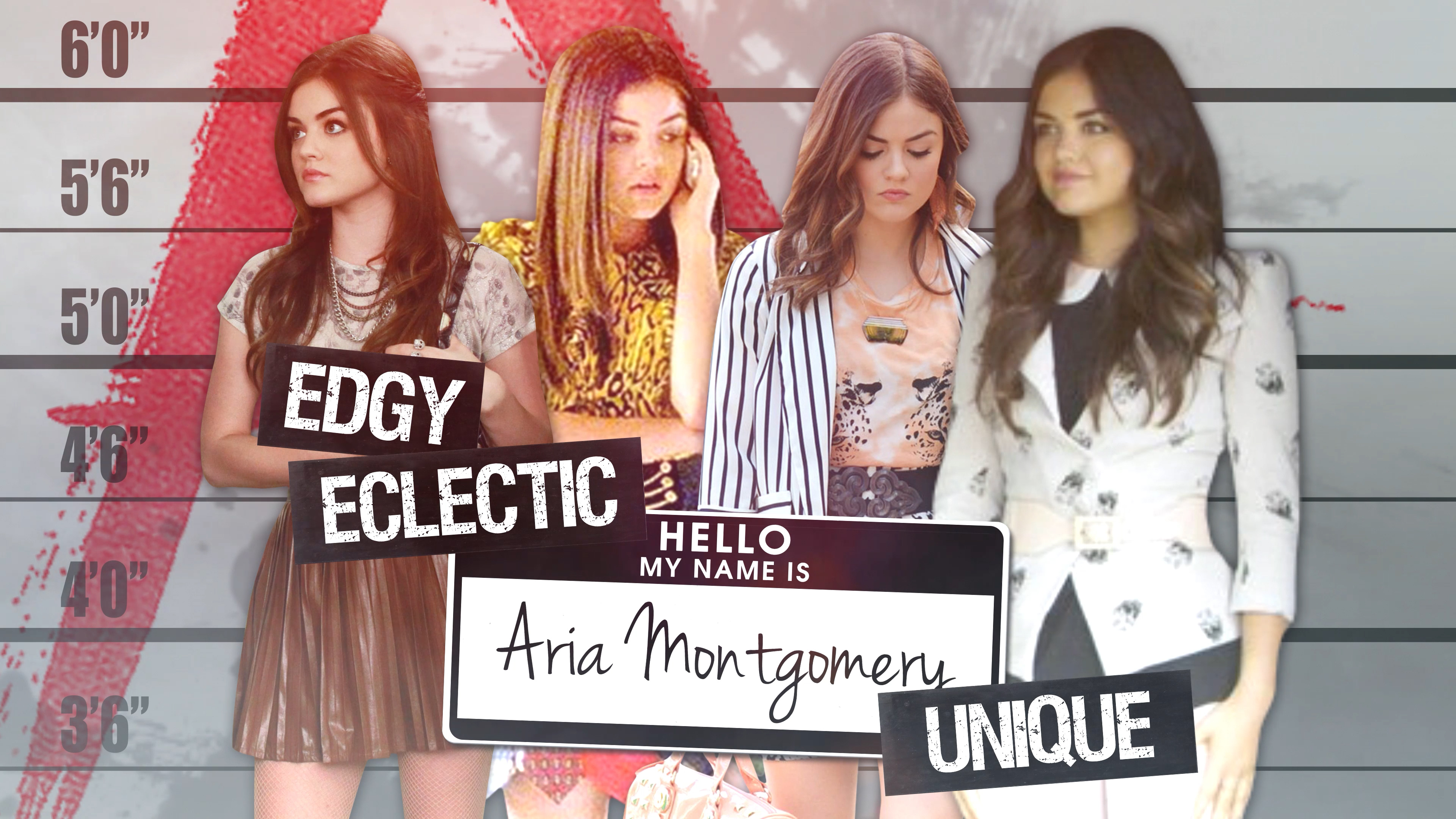 My recreation has a more colour than hers with this skirt from my wearing clothes I never wear video. This is the look I was keeping it for. After today, it's sayonara for the skirt that rides up more than a cowboy in a western. I love this look, so I'll have to keep an eye out for replacement skirt.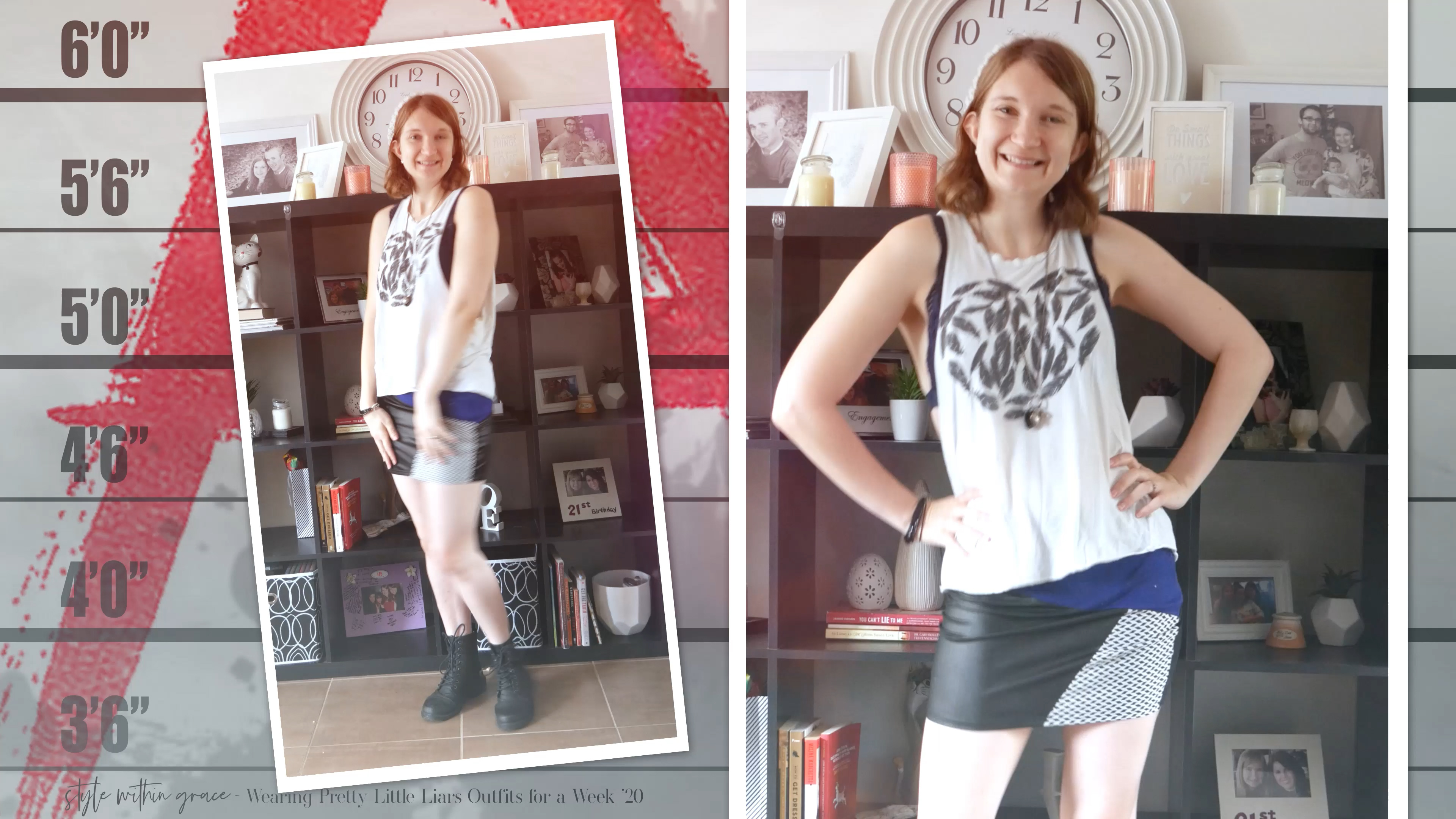 Day 2.2:
So after completing my week of wearing Pretty Little Liars outfits, I go to source the video files from the show to reference the outfits I chose. That is when I  realise that the Aria outfit I chose is not an Aria outfit but a Lucy Hale outfit. The above photo was taken of her at some random tattoo parlour. Since this outfit wasn't actually from Pretty Little Liars, I figured I should probably create another Aria outfit instead.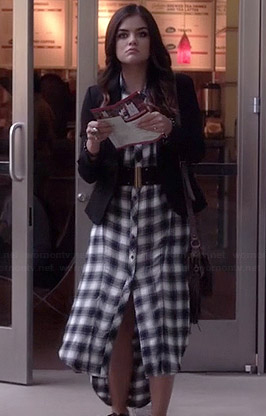 I struggled to find another outfit I could recreate without buying too many new pieces of clothing. I ended up settling for this one. The only piece of clothing I didn't own was the dress and I couldn't find anything similar. So I bought this dress off eBay and refashioned it myself by removing the sleeves and adding slits up the sides.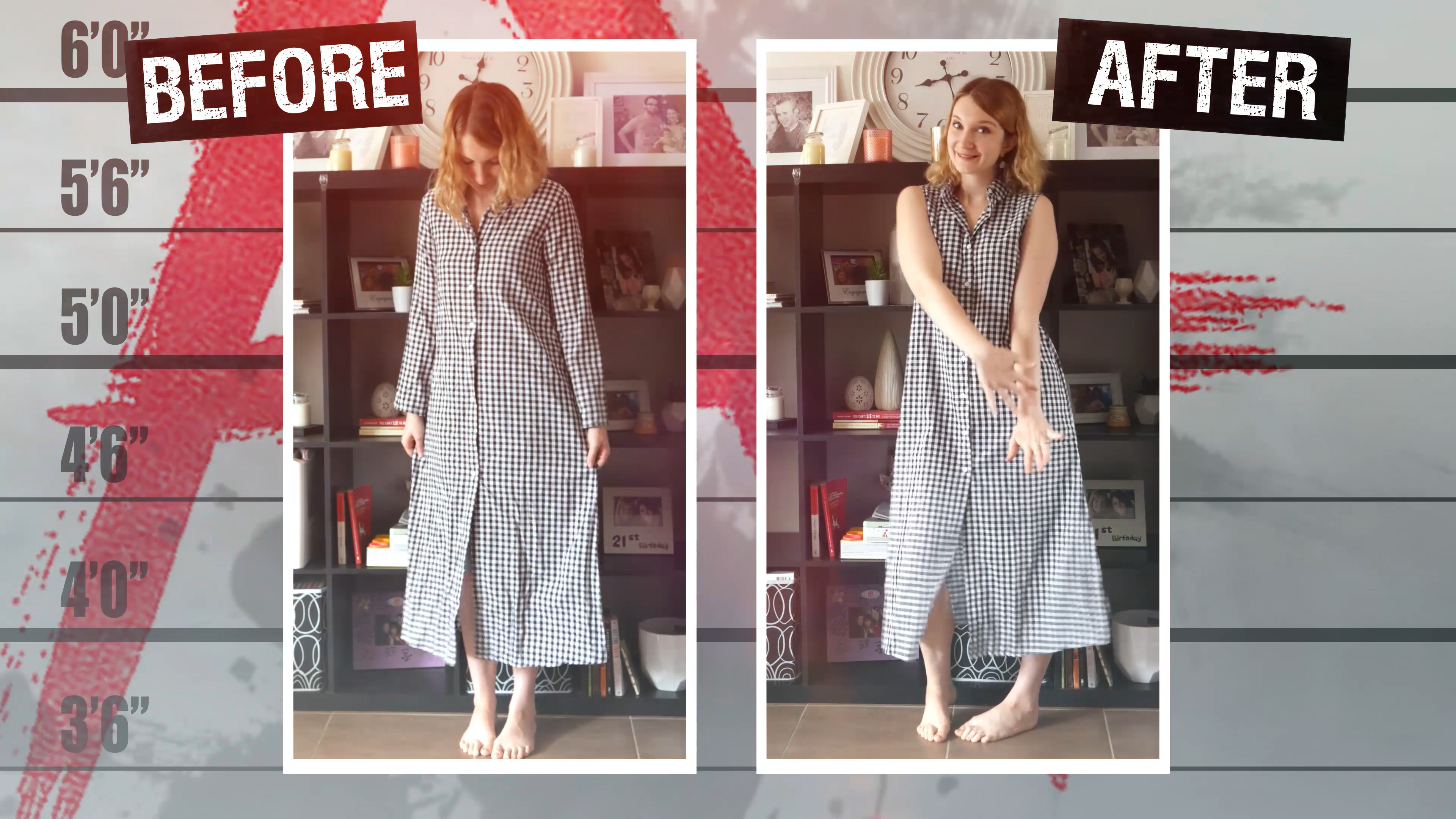 The silhouette of the dress is now the same as Aria's. The only difference is the pattern, but it turns out it makes all the difference. Somehow my dress comes across as conservative suburban mom instead of Aria's classy cool. My guess is the material is too stiff! The complete outfit doesn't really come across any better either. What a pity too! I put in a lot of effort to try and recreate this one. Anyone have any ideas on how to improve the dress?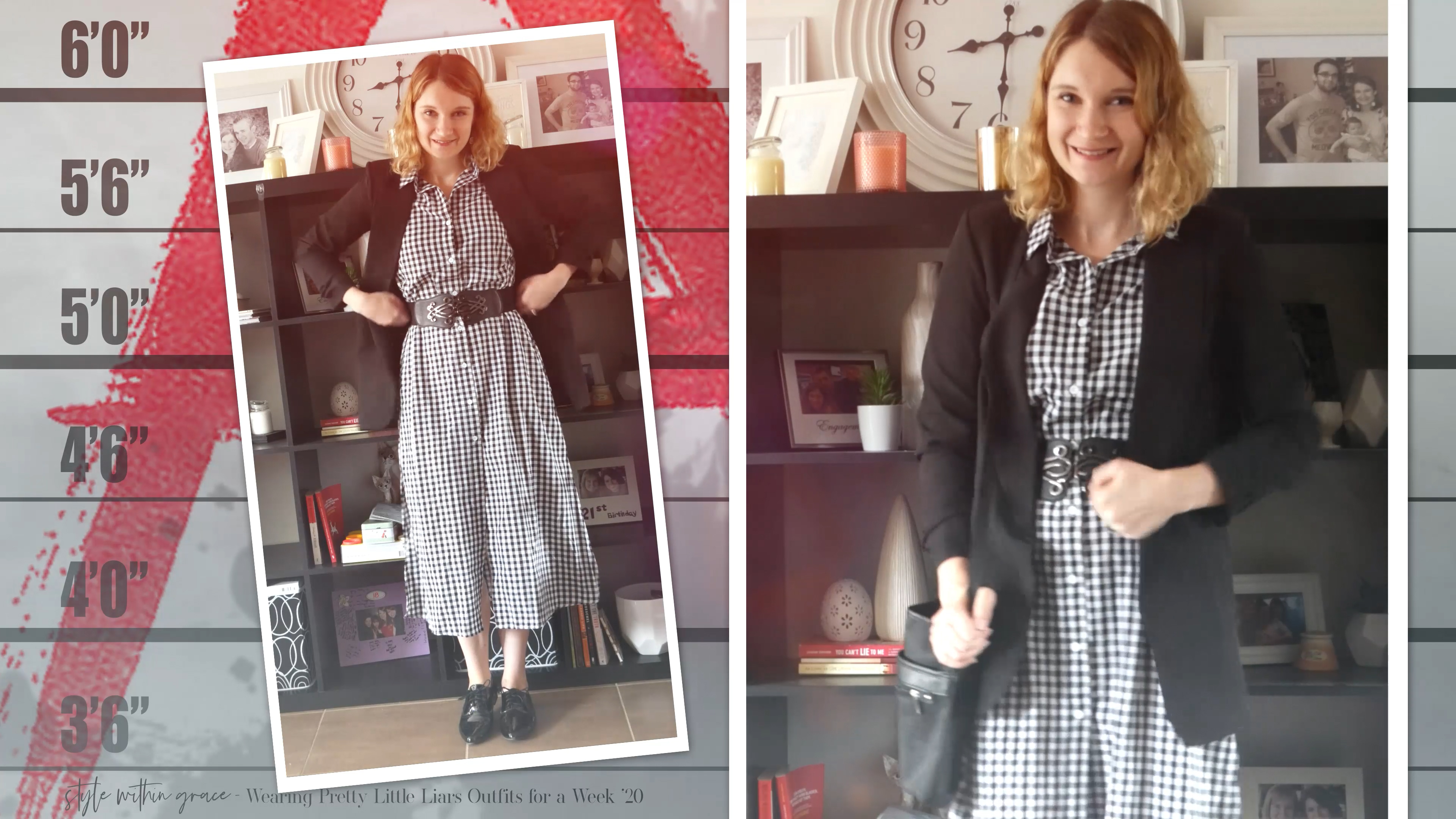 Day 3: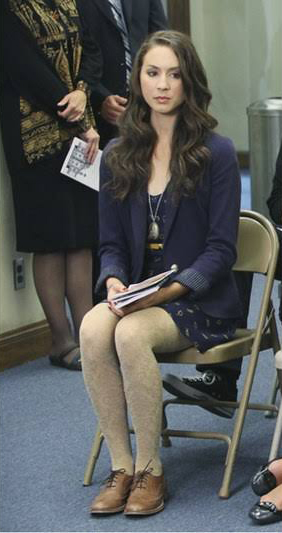 Day 3 is the first day of my working week, so I tried to find outfits that were appropriate in my workplace. Spencer probably has the most work like attire in the show but despite being a fan of oxford shoes, she is probably least like my style. She is what I'd describe as vintage preppy and often takes inspiration from menswear ensembles.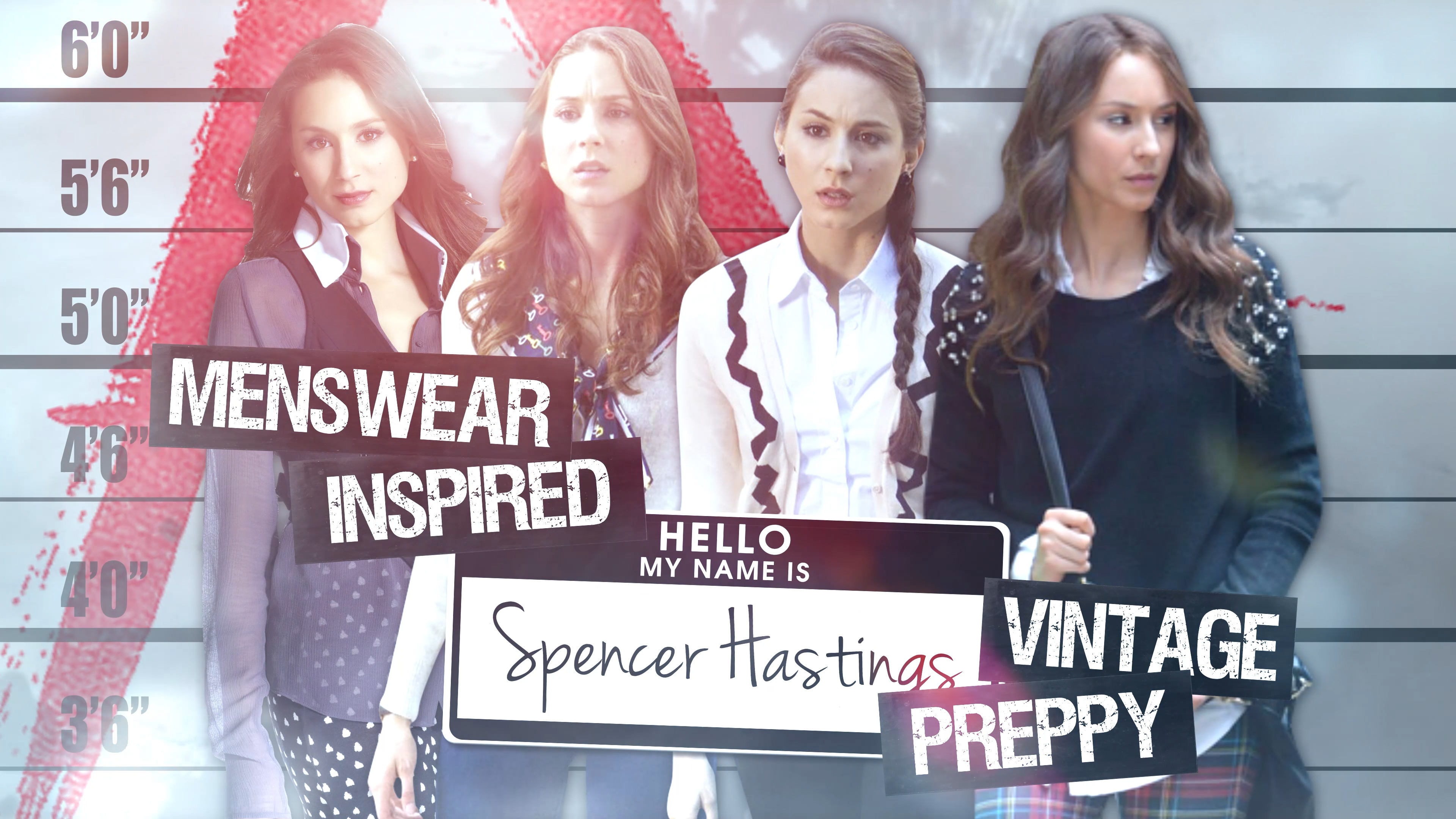 Today's outfit is one of her more feminine looks. Our love of oxfords was about the only thing that unites us. So of course I had to choose an outfit with them in it. My dress is probably the least similar piece but with the blazer on I think I still give out Spencer Hastings vibes. What do you think?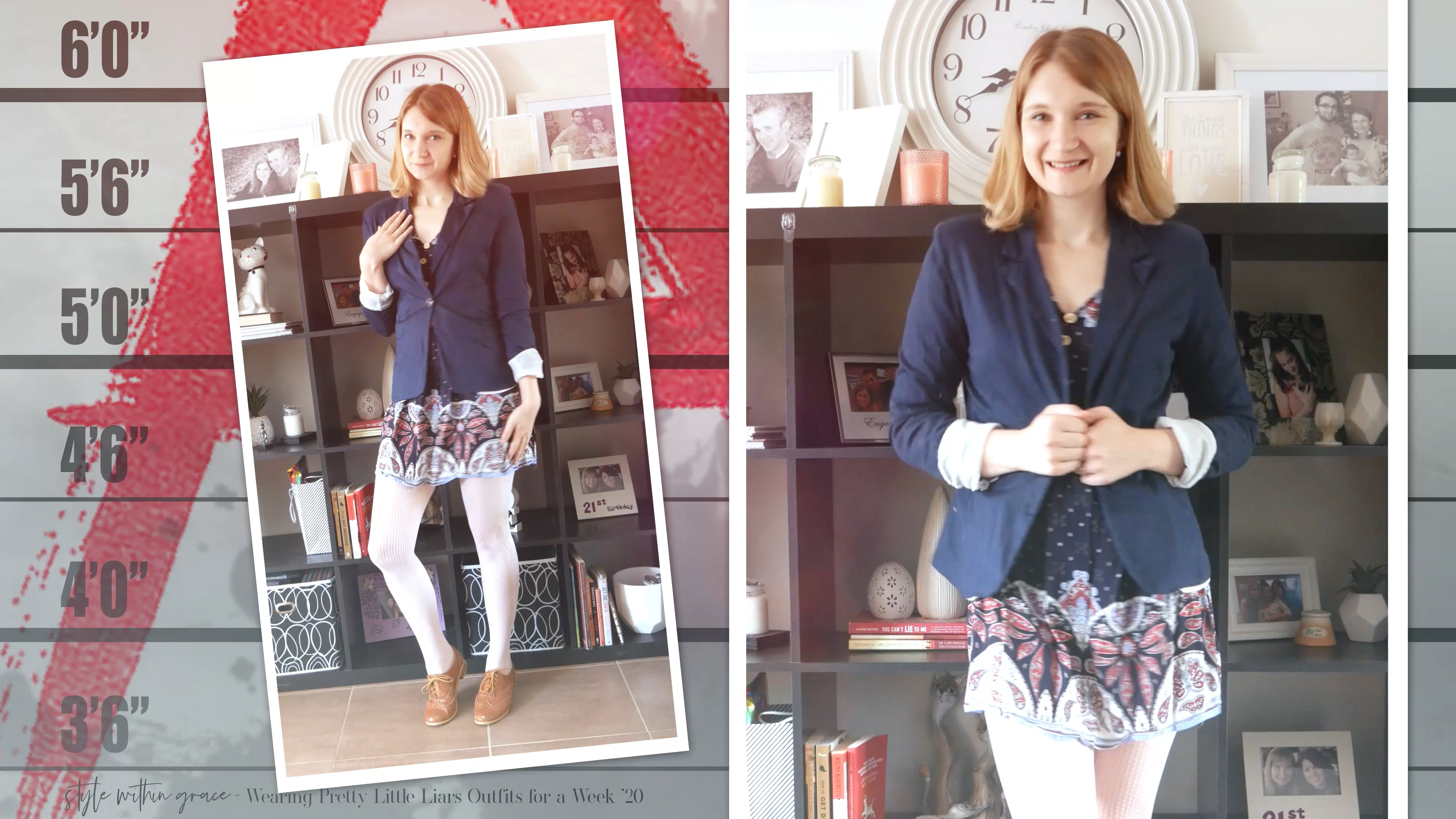 Day 4: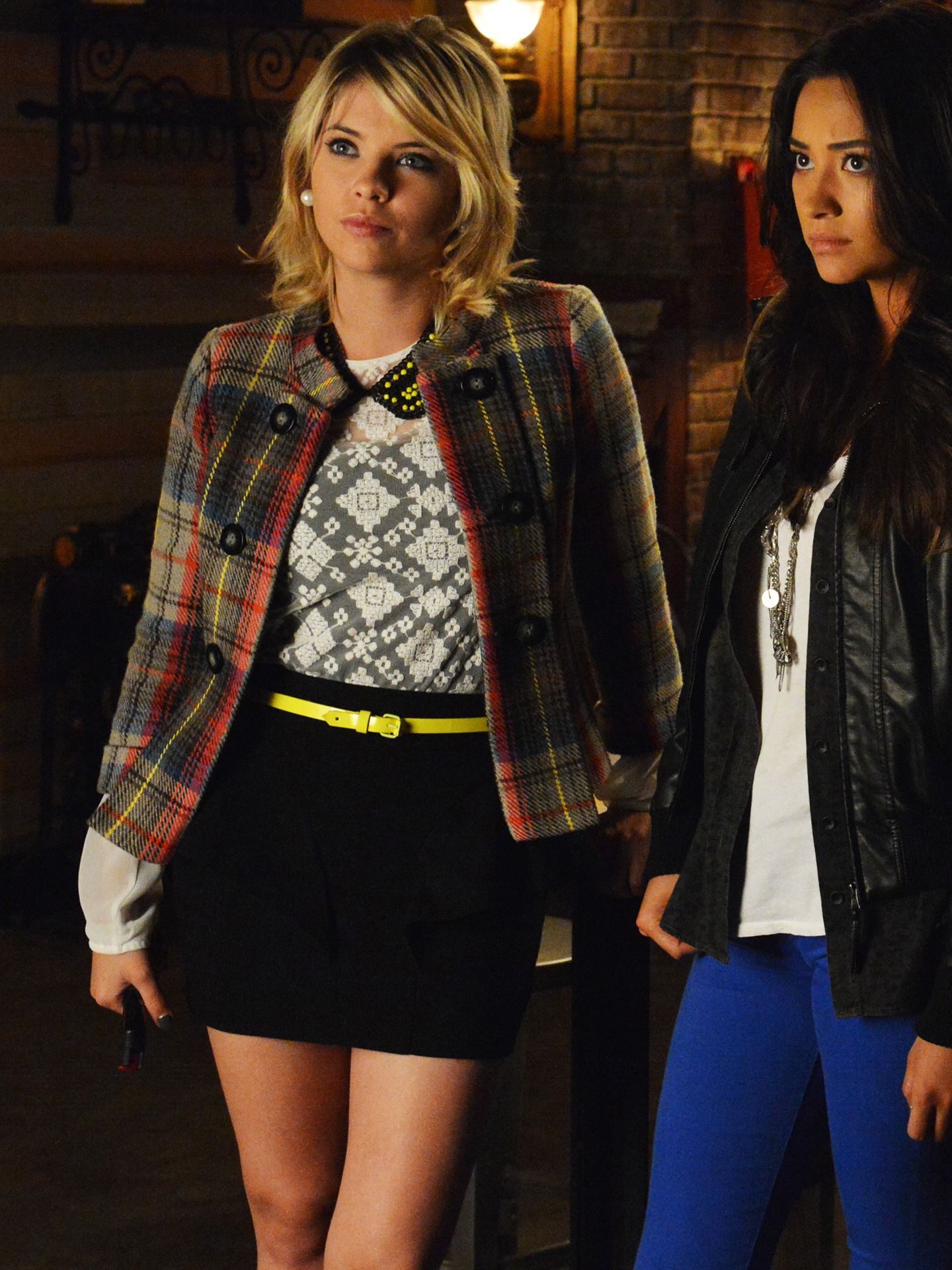 Now remember how I said Aria's looks were hard to recreate? Well Hanna's aren't really all that much easier. Her style is also very unique but in a much more feminine, glam way. Hello pink satin bomber jackets and stud covered white stilettos!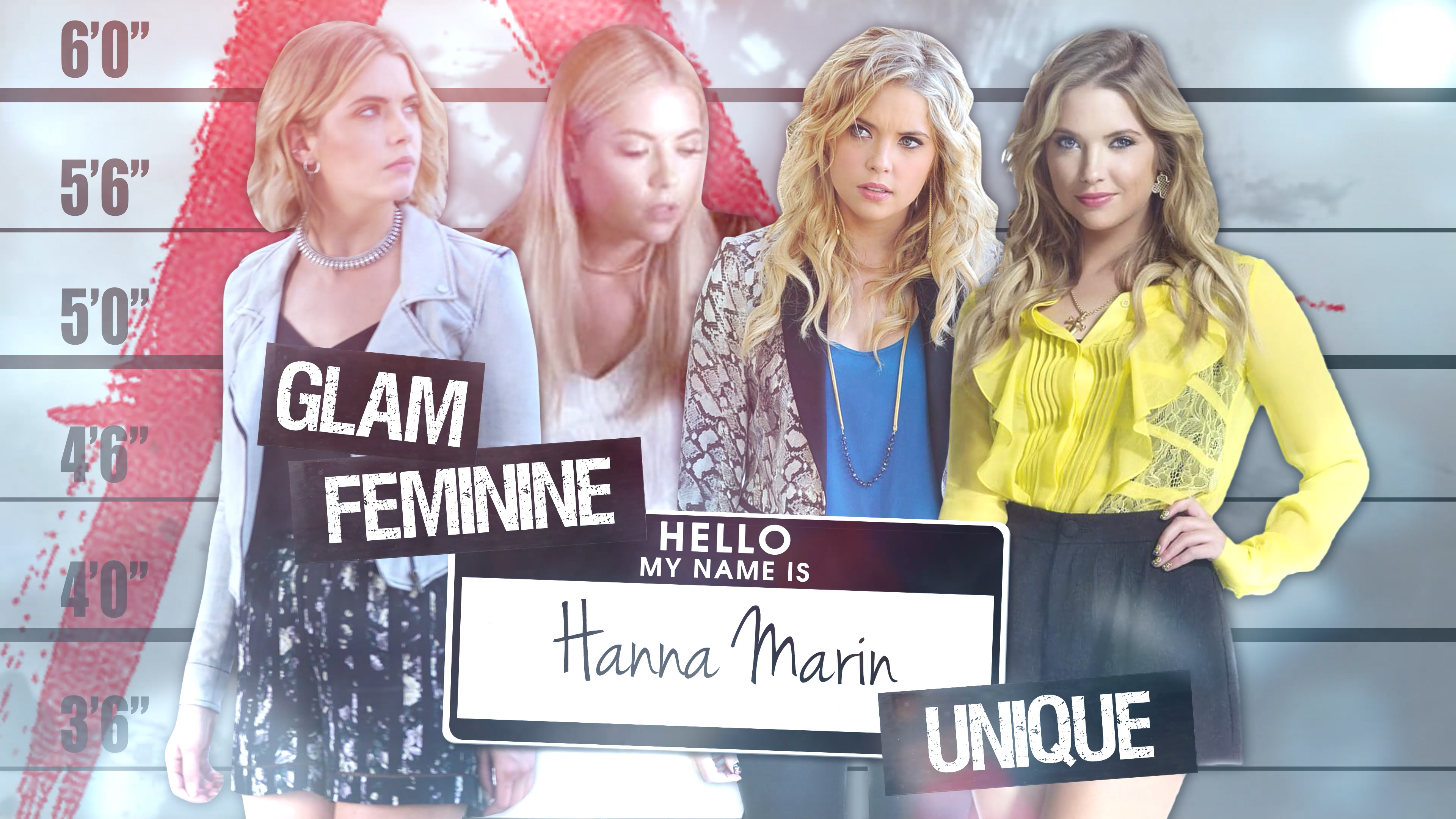 So, my recreations aren't spot on, I'm warning you now, but I think I've captured her general mood and aesthetic. Today's outfit a plaid coat, white lace top with black mini skirt and a pop of colour yellow belt.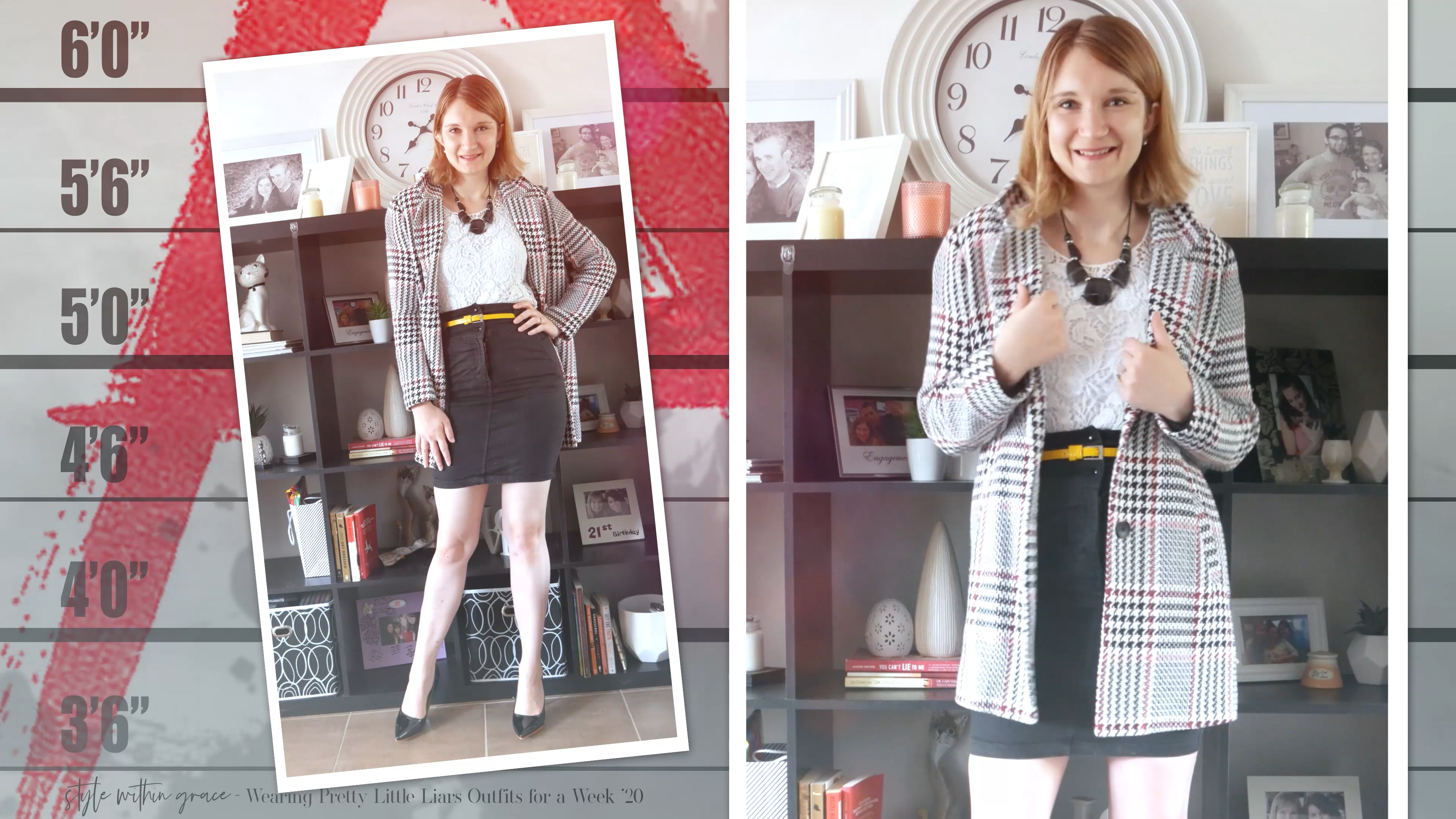 Day 5: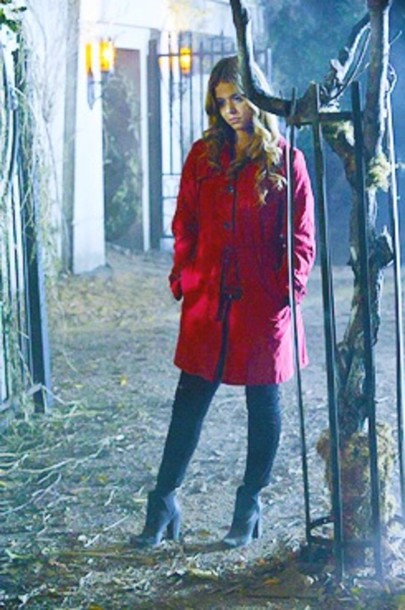 To finish off my week of wearing Pretty Little Liars outfits, I felt like I had to don a red coat! My red coat is a bit different to the one on the show, but it definitely gets the overall look across. Worn with all black clothing and accessories, it's not a hard look to recreate. I just wasn't really sure what was under the coat. I decided to go with a plain black tee. Now if only I had pretty long blonde locks to style in perfect curls! Ah well.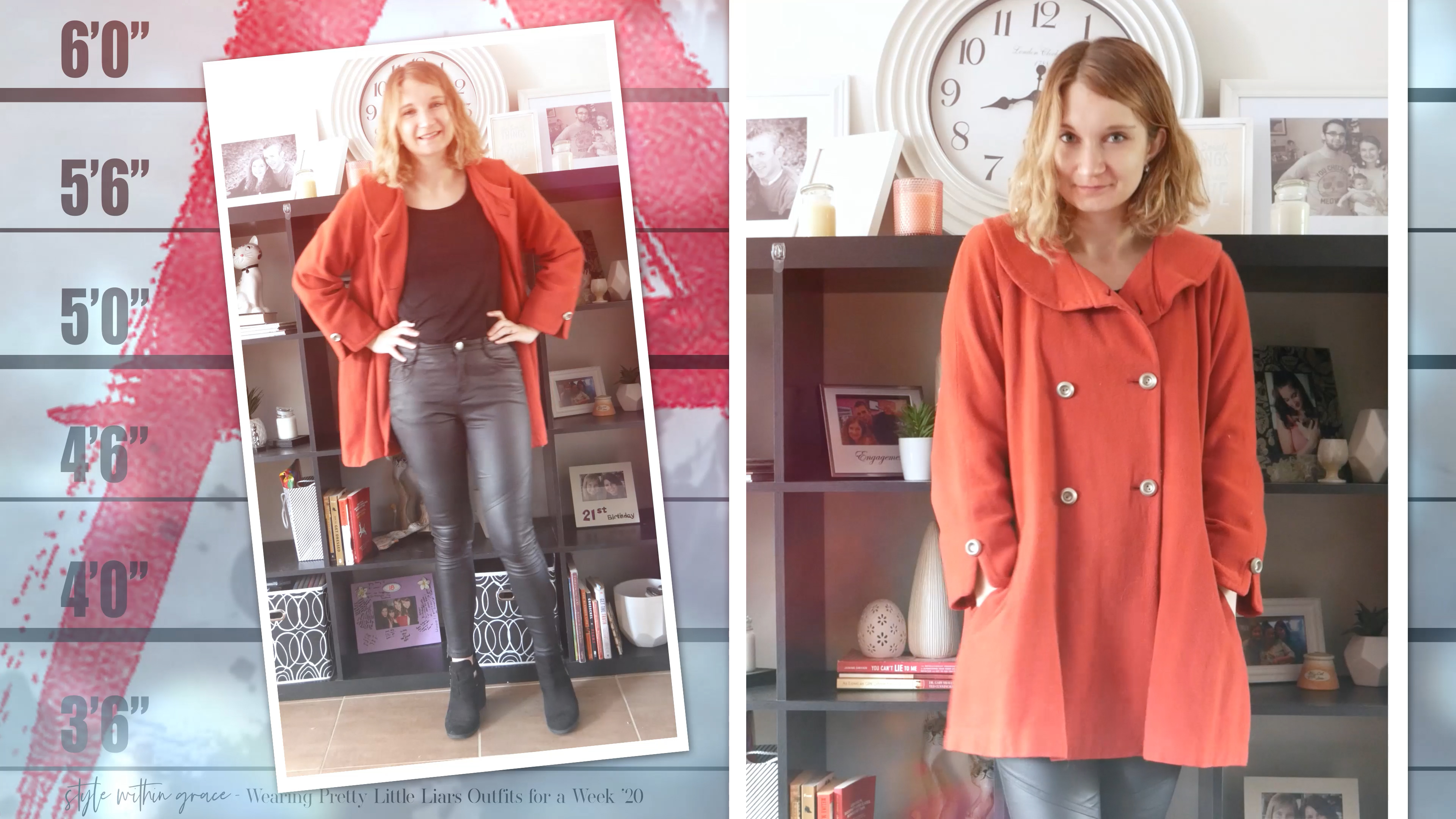 I'm feeling like I could move to Rosewood after this week. What do you guys think? How did I do with my Pretty Little Liars outfit recreations. Which outfit is your favourite? Do you have a favourite from the show that I didn't recreate? Let me know in the comments and watch the video below for the full week!