Everyone knows I love a good style challenge, so I decided to raid my dad's closet and style his clothes for myself. The idea is, I go visit my dad and go through his wardrobe and pick out 5 pieces that I think I can style with my own clothes into something trendy and that I would wear.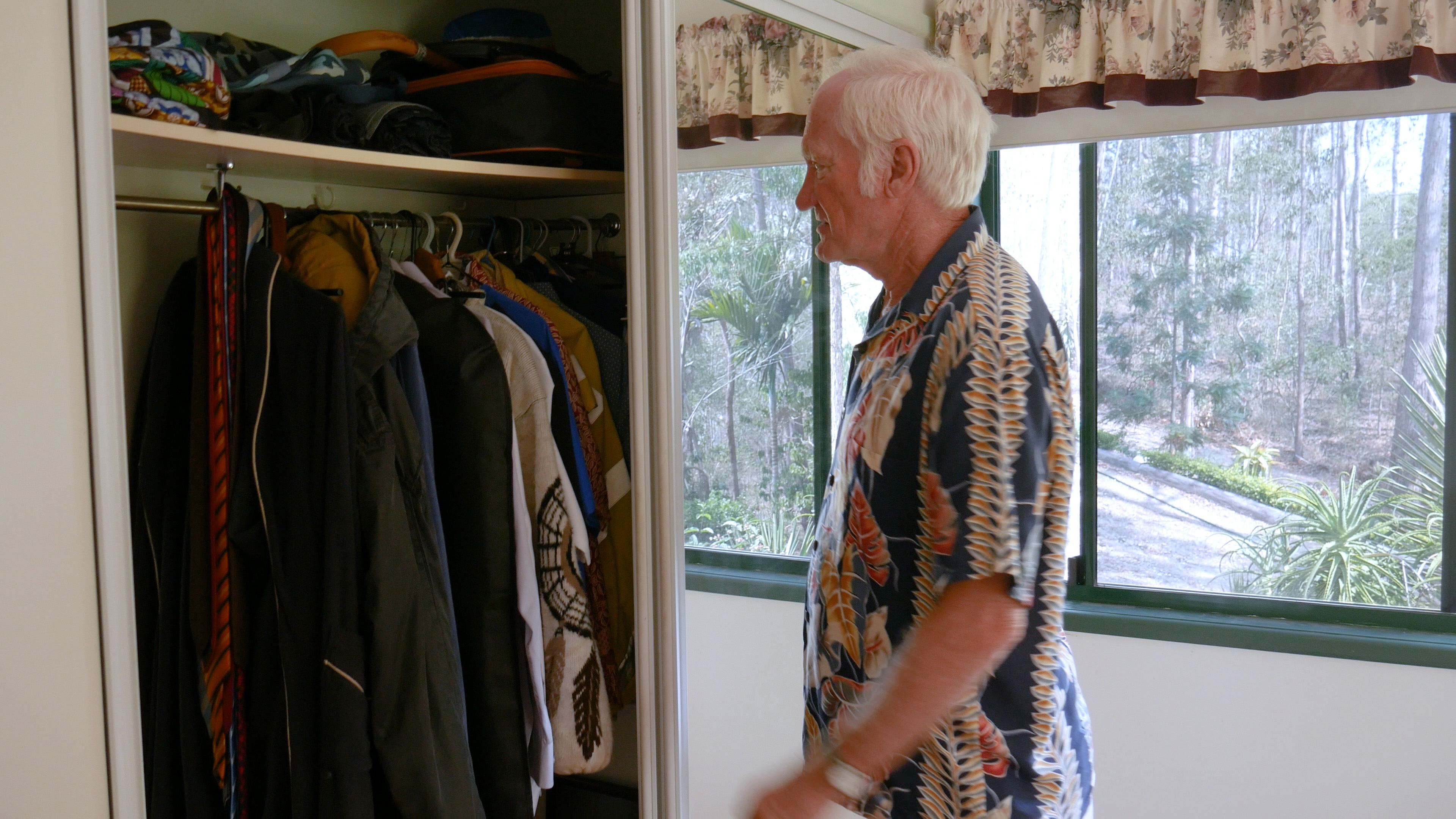 I'm not really sure what you would call my dad's style. He has a lot of casual t-shirts and shorts, but he does love to travel and has some pieces that he's picked up on his round the world trips. So there could be some really interesting pieces in there but they could be rather challenging to style. I'm really intrigued as to what I'm going to find. So let's go raid my dad's wardrobe.
The Panama Hat
The first piece I decided to style from my dad's wardrobe is his panama hat. I style it with my grey paper bag waist grid pattern shorts, a plain white tee and some snakeskin flats. This was giving me casual, cool beach resort vibes. To complement the beach theme, I stacked some shell and cork bracelets and added some circle earrings. A round straw cross-body would have been a great addition, if only I had owned one.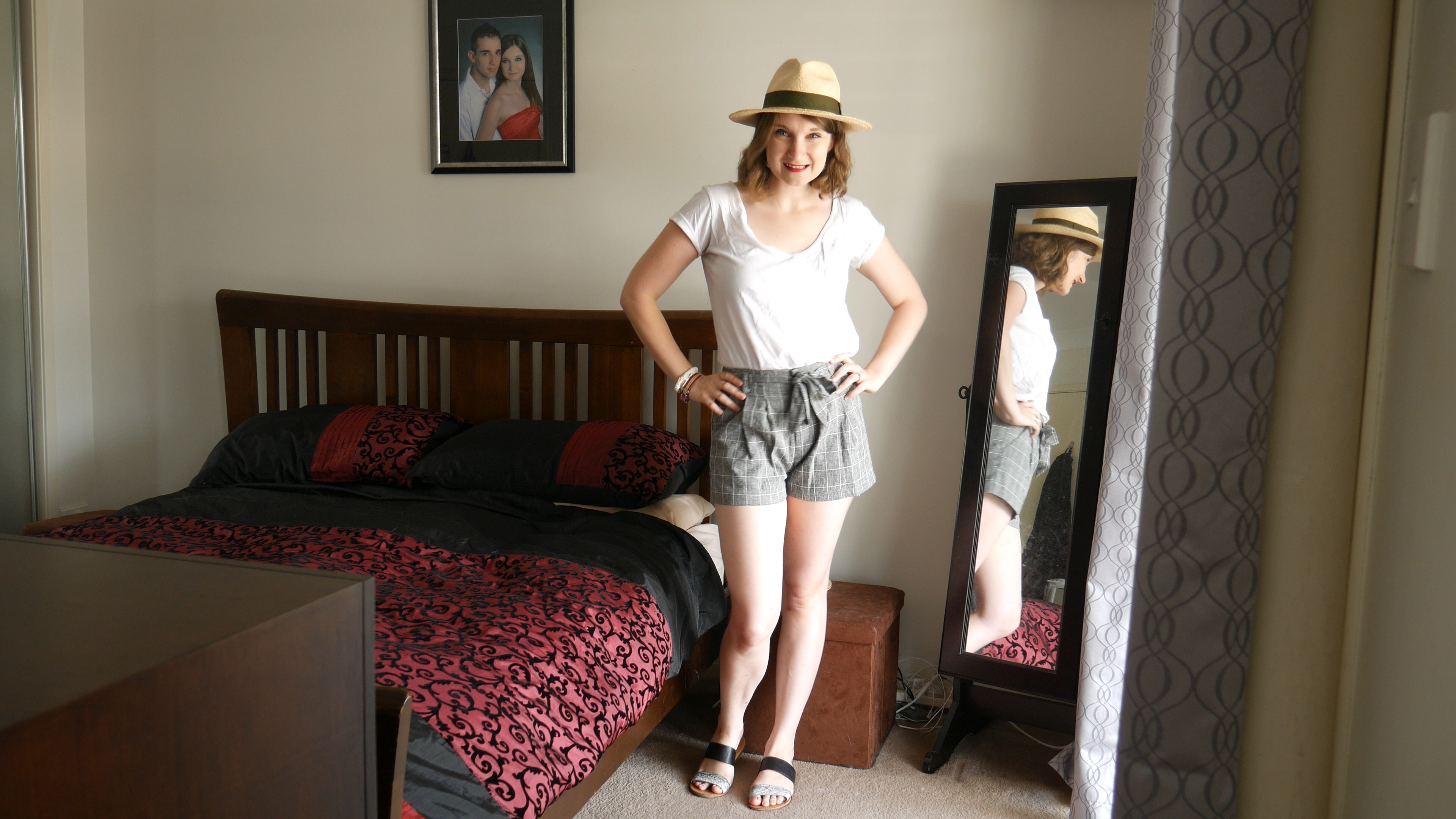 The Black and White Print Shirt
The next piece of clothing I styled was my dad's crisp white shirt with a black graphic print. It sits pretty long on me, so I decided to style it as a dress. The dress was a little on the short side so I added a tight black pencil skirt underneath for a little extra coverage. I liked the look of it peaking it, so I left some of the buttons undone. I cinched my waist in with a black belt, added some black strappy stilettos and accessorized with a black heart shaped sweater chain necklace and some blush pink ball earrings. The finished look was certainly unique, but I have no idea where you would wear it.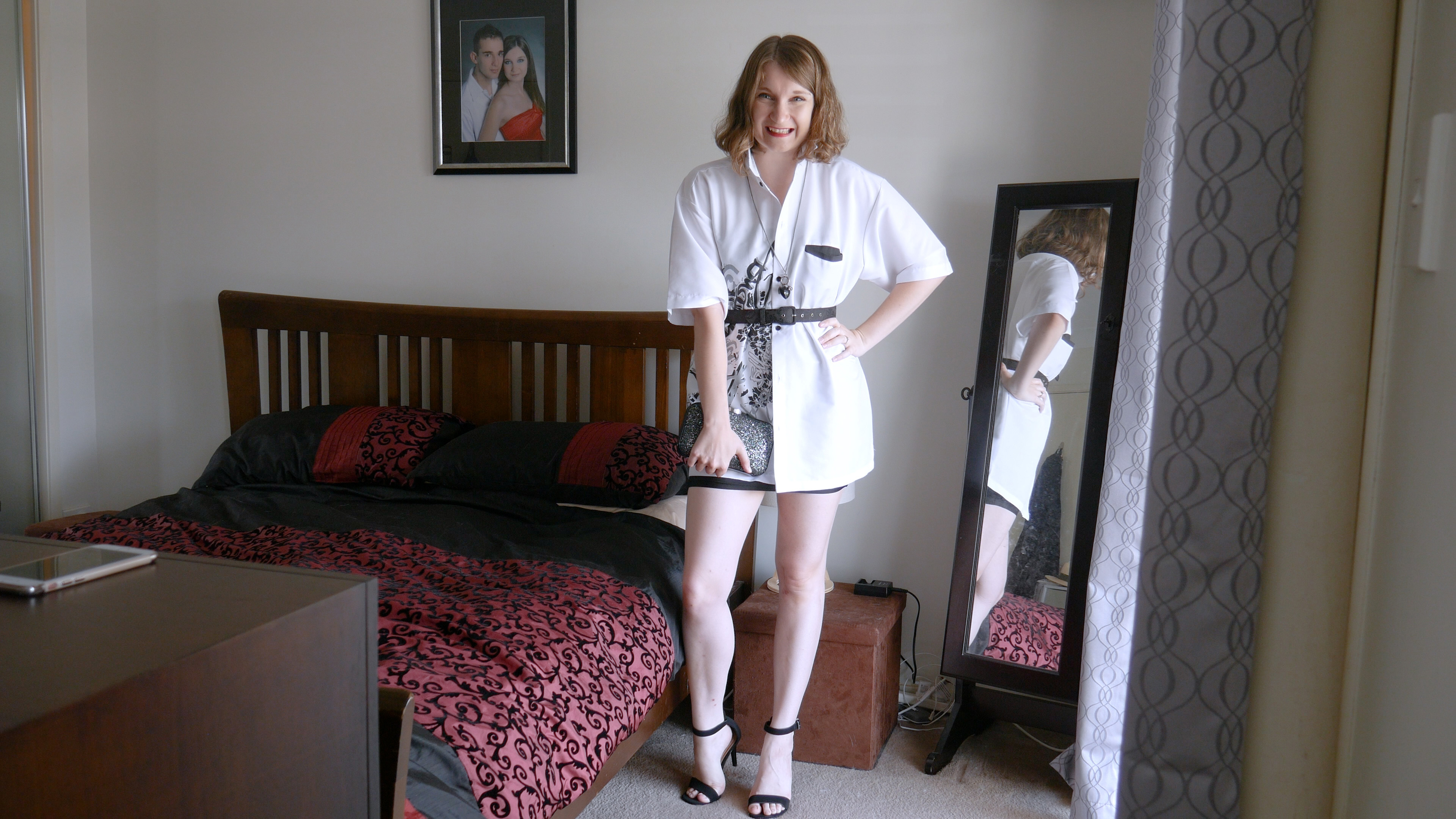 The Long Johns
The next piece is what my dad calls his long johns. I paired them with a long slogan muscle tank with a black crop top underneath. I wanted to try something a bit different with this one. So I added some fishnet socks and my black patent leather pointy toe heels. Lastly, I topped it off with a black beanie/beret and some edgy silver triangle earrings. I'm still not sure how I feel about the finished outfit here. It's either cool or just really weird. Let me know what you think in the comments below and we'll see what the general consensus is.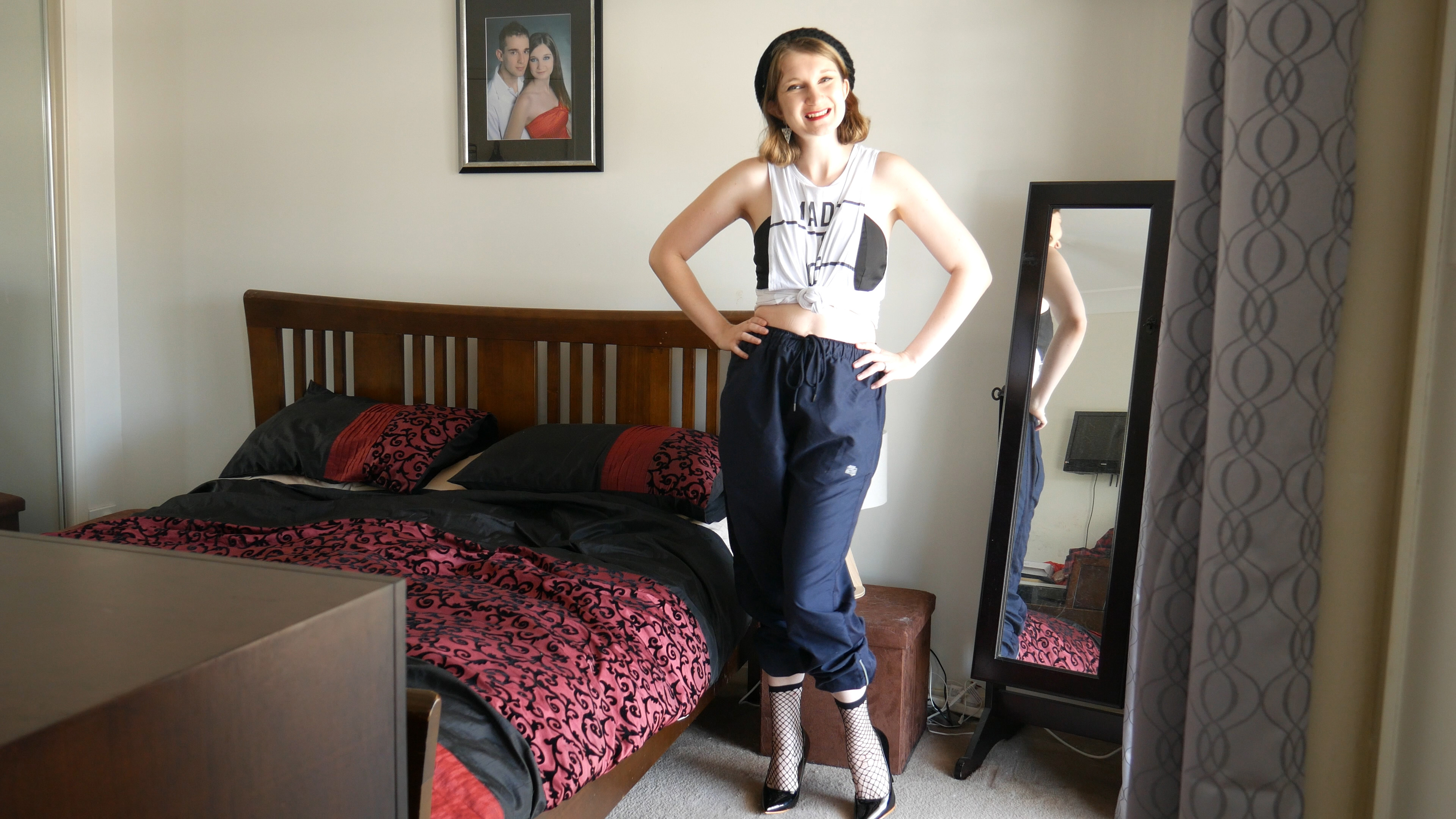 The Indian Dream-catcher Coat
This unique piece is from my dad's travels and I decided to pair this one with some mom jeans, a black turtle-neck and some brown ankle booties for a more winter appropriate look. The oversize-ness of the coat was complemented with the tight fit of the top and the jeans. A pearl sweater chain and a scarf were added to finish off the look. Although I couldn't decide which scarf, I liked best. Which one is your favourite?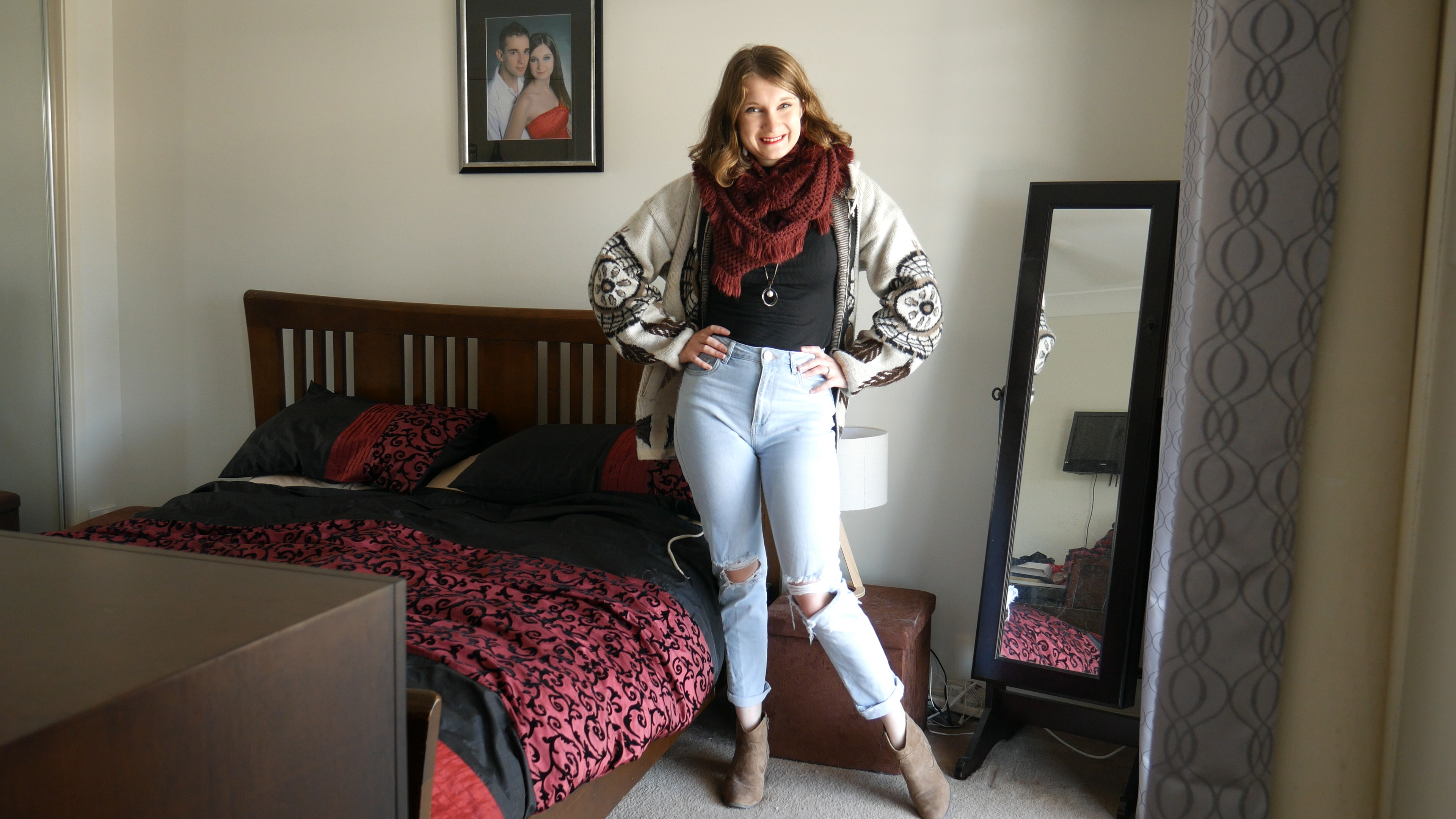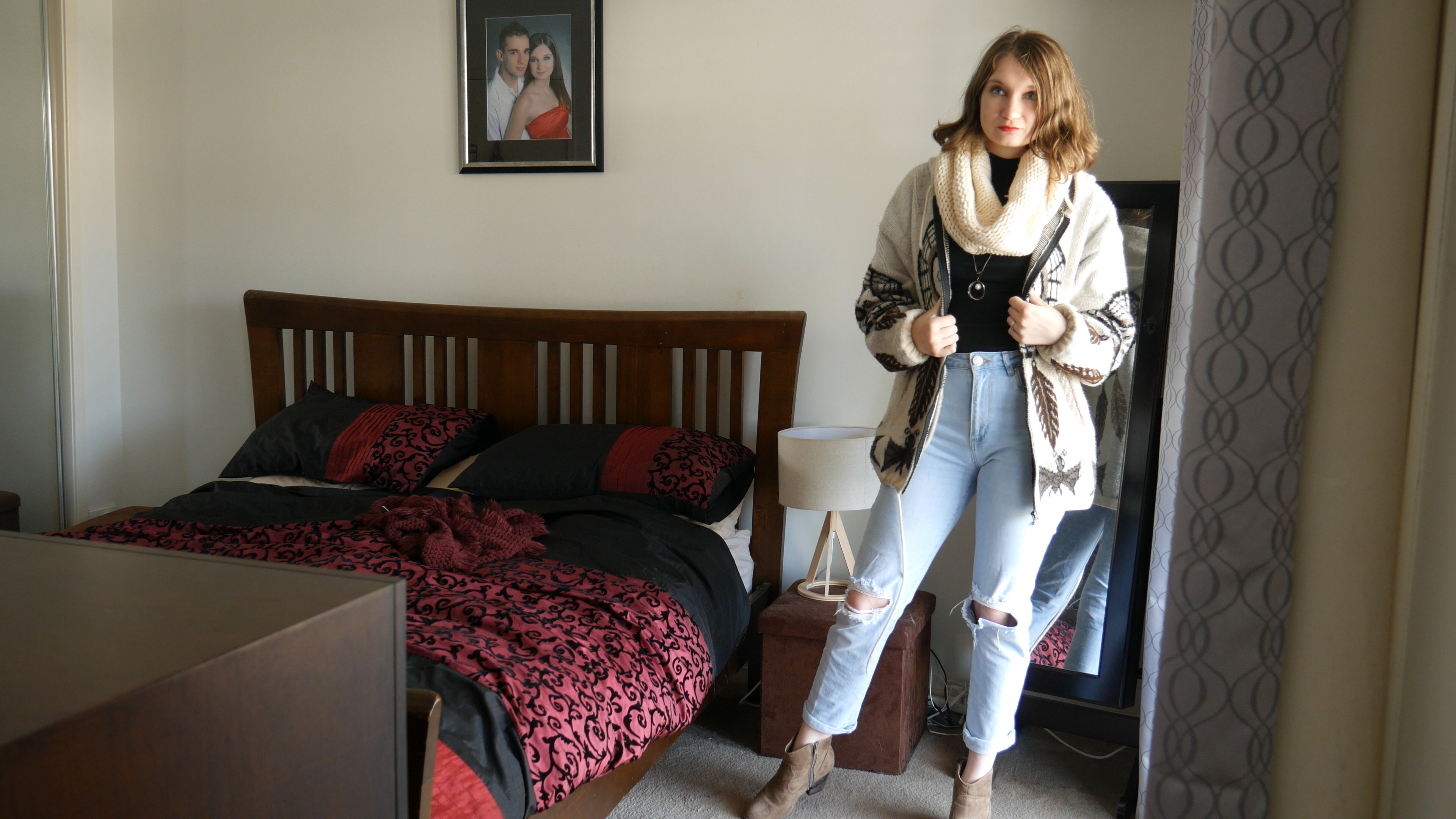 The Skull Print Tee
The last piece from my dad's wardrobe that I styled was a skull printed grey tee. Since it already had a rather edgy vibe, I paired it with my leather skater skirt, lace up boots and plaid flannel shirt (which also happens to be a men's shirt). The sleeves looked way more complimentary on my female arms rolled up, so that's what I did to both the tee and the shirt. I like the look both wearing the flannel as normal and tying it around my waist. A layered choker necklace and some square stud earrings were added to complete the look. I also chucked my black beret on again. A little more edgy than my usually style but I was really digging this one!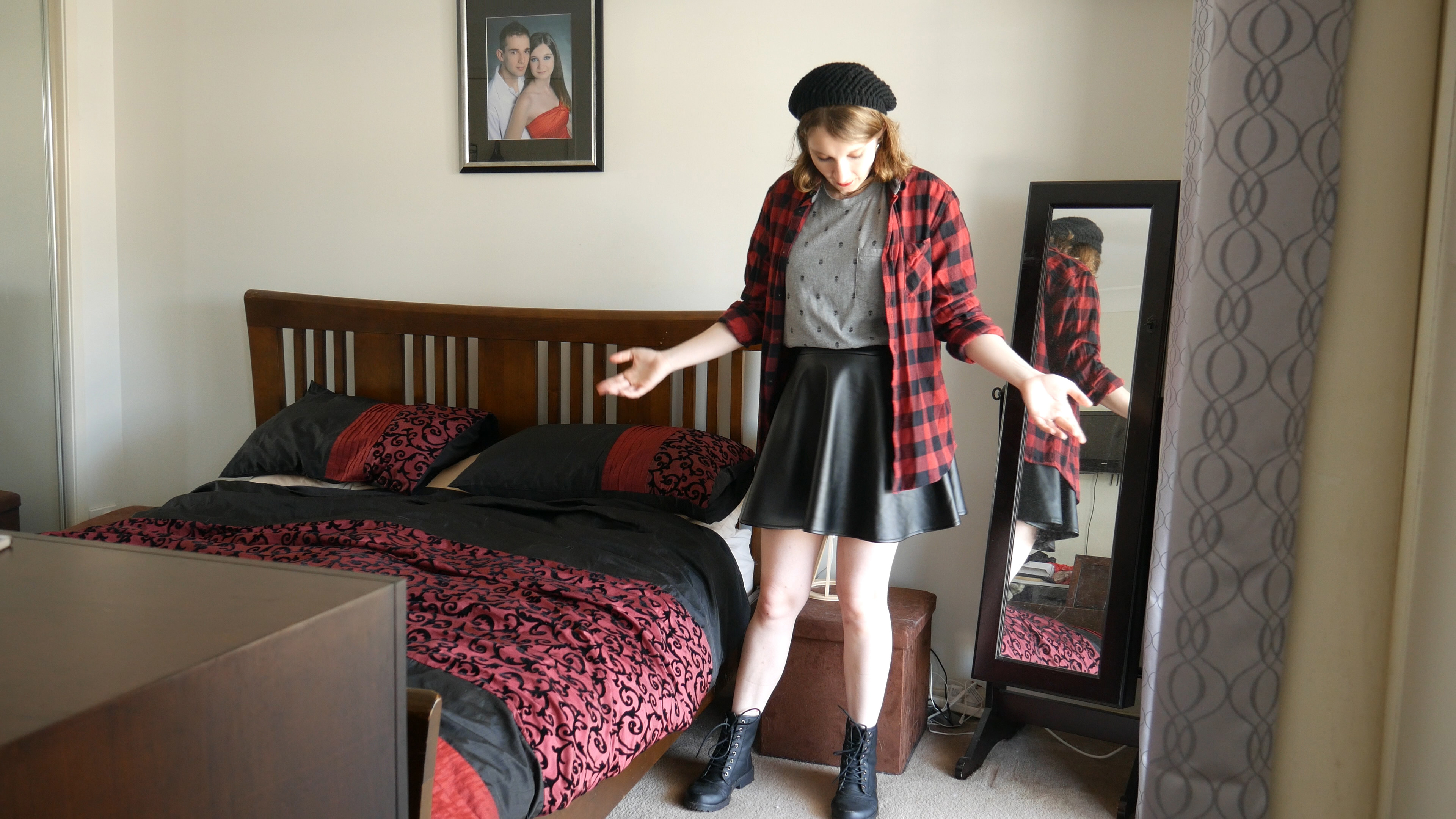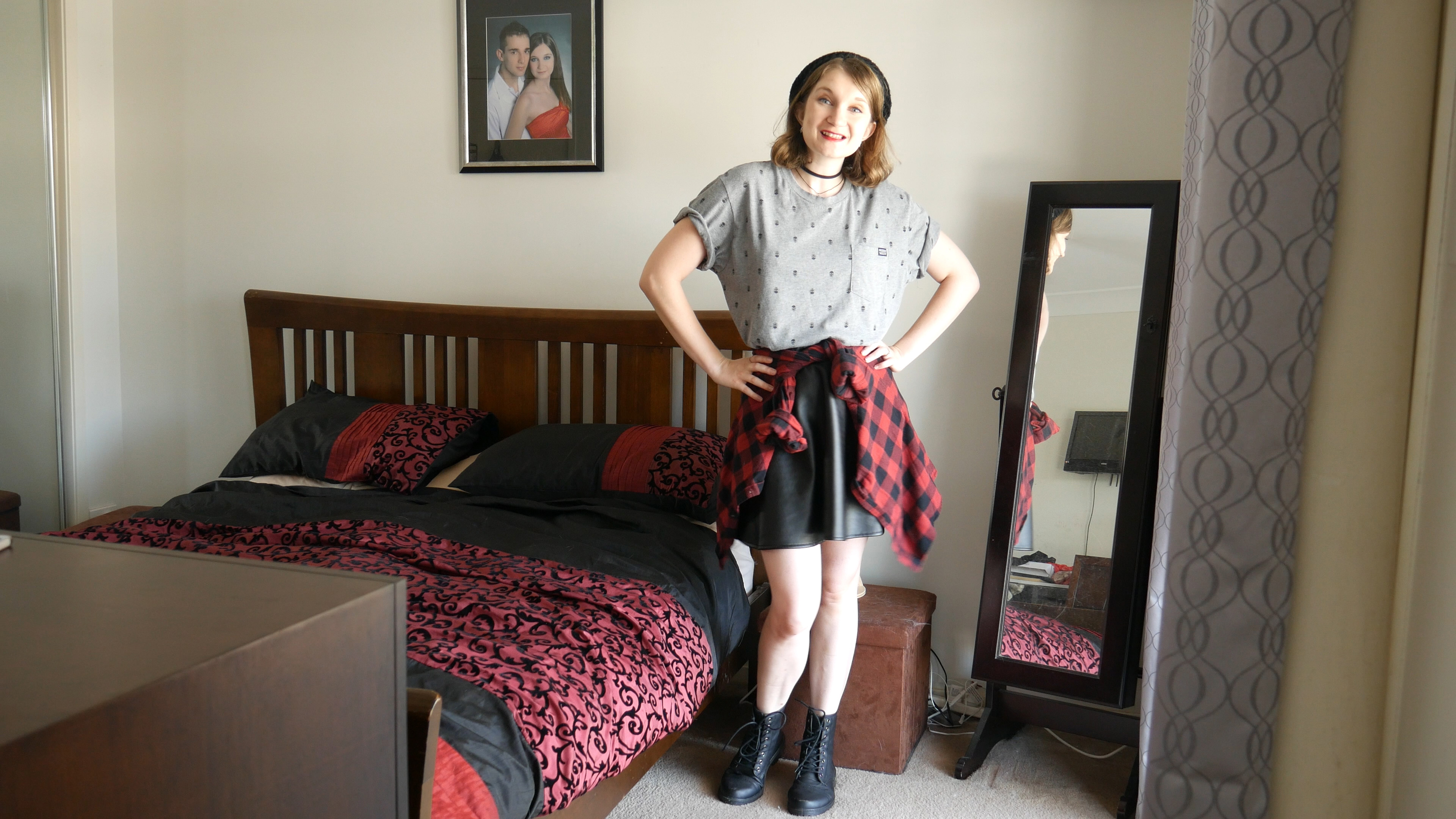 There you have it! Those were the outfits I came up with, with my dad's clothing. How do you think I did? I think I did really well. I came up with some really unique pairings that I wouldn't have come up with otherwise. Do you wear any men's clothing? I hope I've inspired you to think creatively out of the box and that you don't have to be limited to the women's section to find some awesome pieces! Check out the video below for the full story!