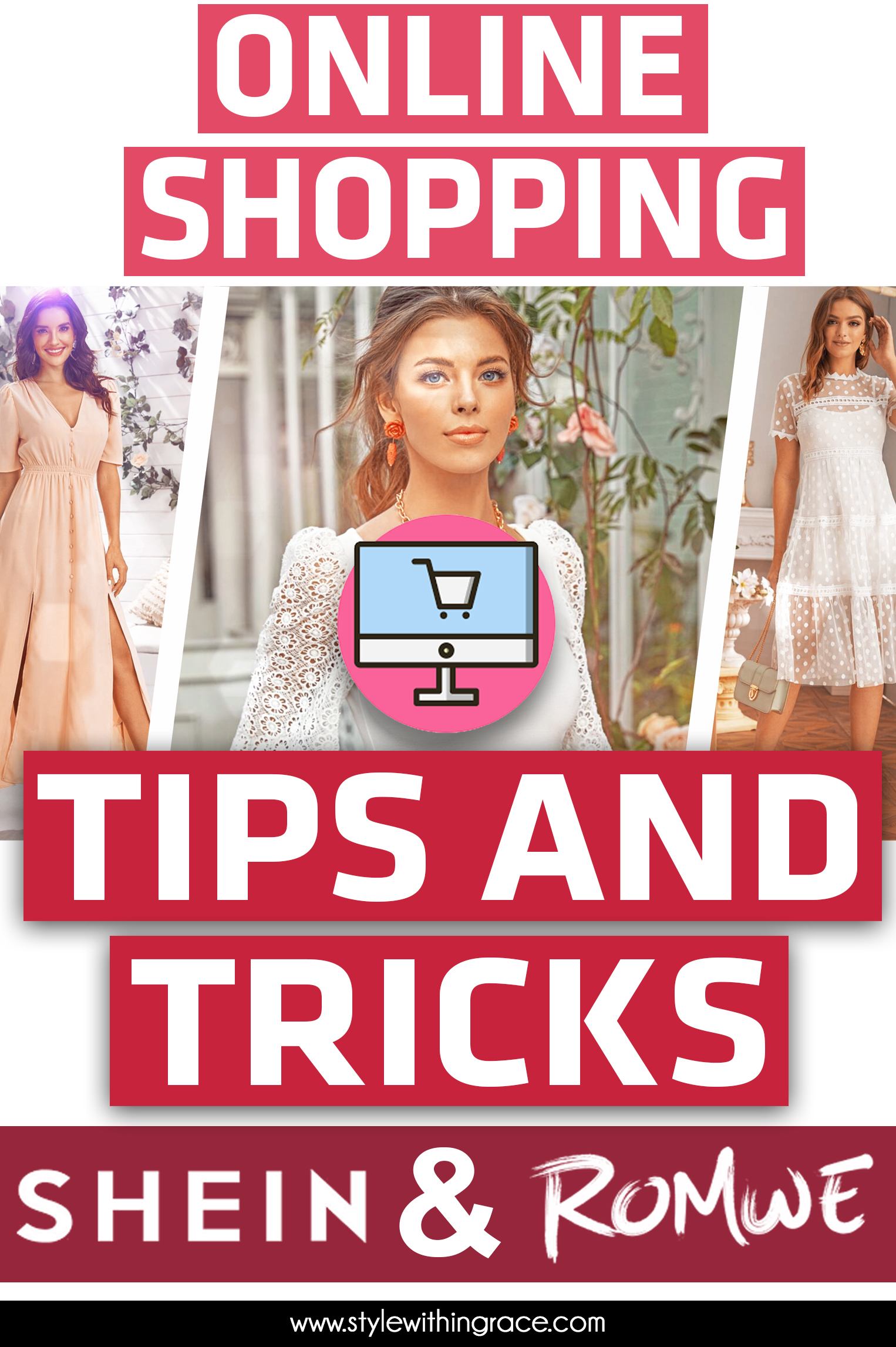 Hi, I'm Amy and I have a lot of Shein and Romwe clothes. Since I've become such an expert at shopping at these stores, I thought it might be helpful to give you some tips and tricks on how to save the most money possible and get the most value from your purchases. If that's what you're looking for then you've come to the right place! Check out the link below for the video version. Otherwise read on for the blog version.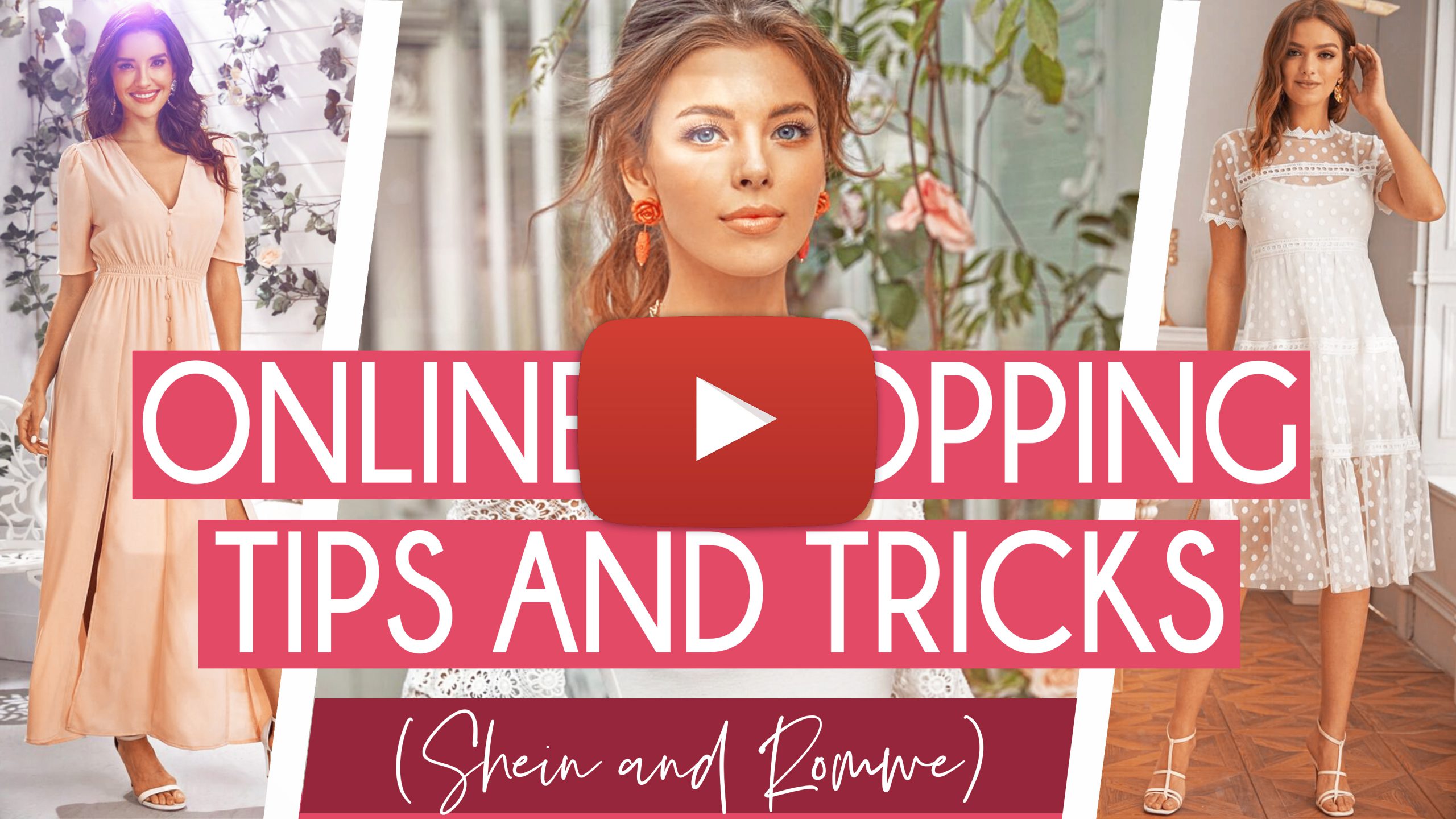 I should also mention as well, packages are shipping as per usual at this stage and CV can only last up to 24 hours on cardboard. After shipping, which takes about a week, all traces should be gone from your parcel. If you want to be extra safe just wash your clothing before trying them on.
As a valued reader I want you to know that this post is not sponsored but there are affiliate links throughout the tips below. This means that clicking on or purchasing through a link may help me earn a small commission, which helps make this channel/blog possible. There is no extra charge to you when buying through these links, in fact you may get a better deal depending on promotions at the time. Thank you for your support! So, jumping right in…
Tip #1: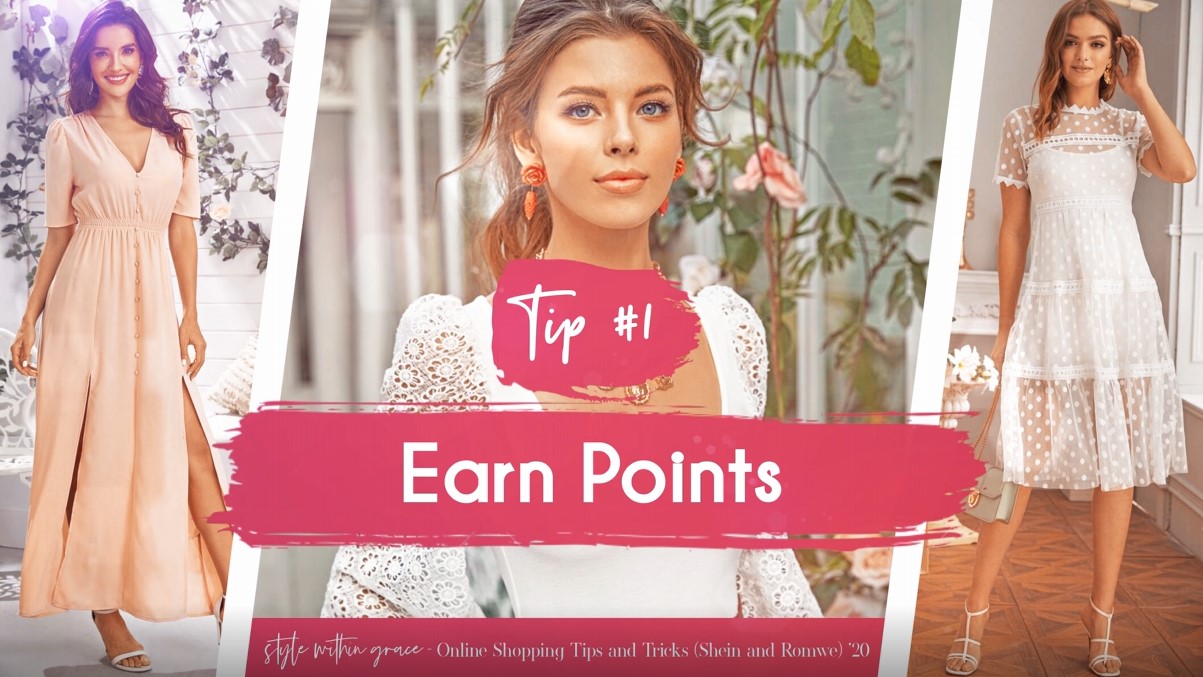 The first thing to do to get the most out of Shein and Romwe is to become a registered member of the sites. Once you are registered, you can start earning points. What are points you ask? Well, Shein and Romwe points are rewards that registered users can earn on the site and app by participating in various activities. 100 points are equivalent to $1USD. You can redeem your points for purchases on the site. A maximum of 70% of the total price for products can be paid with points. Points are non-transferable, cannot be gifted, sold or withdrawn. The points typically expire 3 months from the date you received them.
Earning points is as simple as making purchases off the site. You earn 1 point for every US dollar spent (Excluding orders for gift cards). Points are only awarded for the actual amount paid though after the coupon and points used for the order are deducted. It also doesn't include insurance, shipping and taxes.
Tip #2: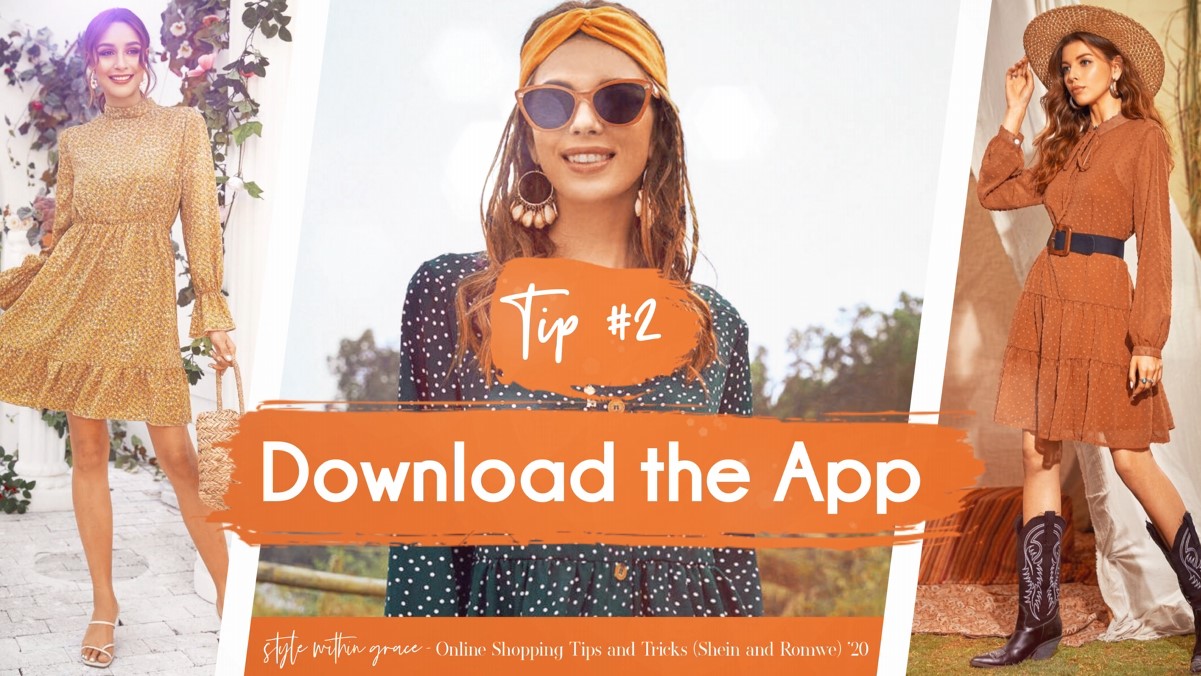 The next thing I highly recommend you do is download the apps. Using the website is all well and good but you can save way more money if you use and buy from the App versions of these sites. Free shipping and 10% off discounts for app purchases only, pop up all the time. Shein is way better for this but it doesn't hurt to download both apps.
Tip #3:
Once you've downloaded the apps, earning points becomes super easy! Within both the Shein and Romwe app, you can "check-in" every day and earn points for doing pretty much nothing. It takes literally seconds and it really does add up in the long run. You can set a reminder on the app if you're likely to forget.
The idea behind the concept is that you'll end up buying more clothes, the more time you spend in the app, but I personally don't find this is the case. It's not hard to just hit the check in button and then leave the app again. The more days in a row you check in, the more points you earn. If you miss a day, the cycle resets to day 1. A consecutive streak lasts up to 7 days. On the 8th day, the cycle restarts.
Tip #4:

Another way to earn points is the tune into Shein Live every week. It features videos on fashion, live style, pop culture and girls' topics and there are two ways for you to win points. The first is to snatch the treasure boxes which pop up 3 times in each live stream. All you need to do is tap the snatch button to win up to 400 points, but points are given out randomly so it's unlikely you'll make anything this way.
The second way to earn points is to share Shein live. Invite others to join and for each user your shared link brings to the live session, you'll gain 5 points. This is only valid during the actual live stream though, not for the replays. Where you live and the time zone you keep to, will determine if this is actually feasible or not. It's not worth going to a massive effort to tune in when you'll probably go away on the same points balance you came in on. Also 5 points for getting a friend to watch is nothing!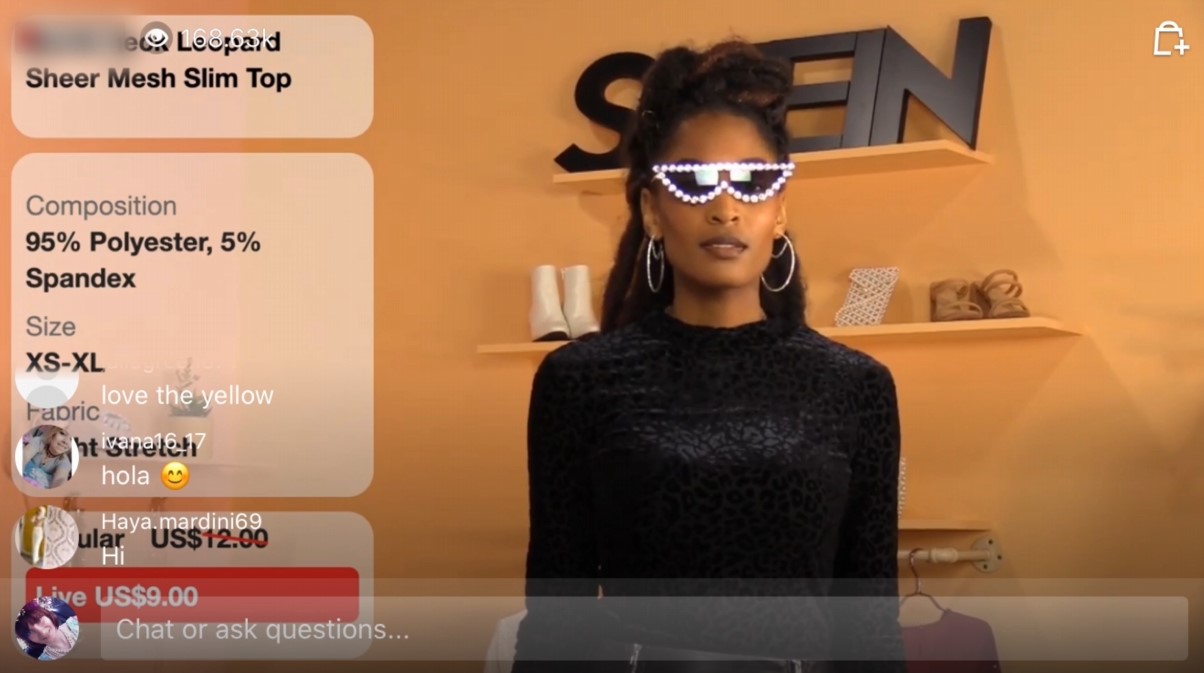 If you enjoy watching the videos though and you do have a lot of spare time than it's there if you want to. I have never personally earned any points for a Live Stream, mainly because I have yet to be able to tune in while it's still live. I am intrigued though.
Tip #5:

If you have some time on your hands, why not spend it by creating some super kickass outfits to enter into Shein's outfit events? All outfits are ranked by the number of likes they receive. Once the contest closes, the outfits in the top 12 are awarded from 100 – 500 points. Additional points can be earned if your outfit is chosen as an Editor's Pick or Editor's Fave. If you are one of the Editor's Picks you receive 100 points and if you are the Editor's Fave than you get 1000 points and the Shein models will wear your look on the Shein runway.
Tip #6:

Shein offer free trials on some of their newer items. They want quality reviews so that people are more likely to buy them and in return you get to try it for free! Once your review is approved, you'll get 20 points. If your review is rated as high quality, you'll get another 100 points and increase your chances for another free trial.
You can apply for 3 clothing pieces each week. You get to choose your size but I'm not sure if you have to pay for shipping. I believe this is only available from the US version of the site though. I did originally apply for 6 items, but I haven't received any new free trials notifications since even though I've been keeping my eye out.
Tip #7:

A top tip I have when shopping in general is to create outfits with your desired clothing piece and items in your own wardrobe, before you buy it. This is a good way to make sure you'll get plenty of wear out of an item. Don't buy a piece unless you can style it in at least 6 different ways right off the bat.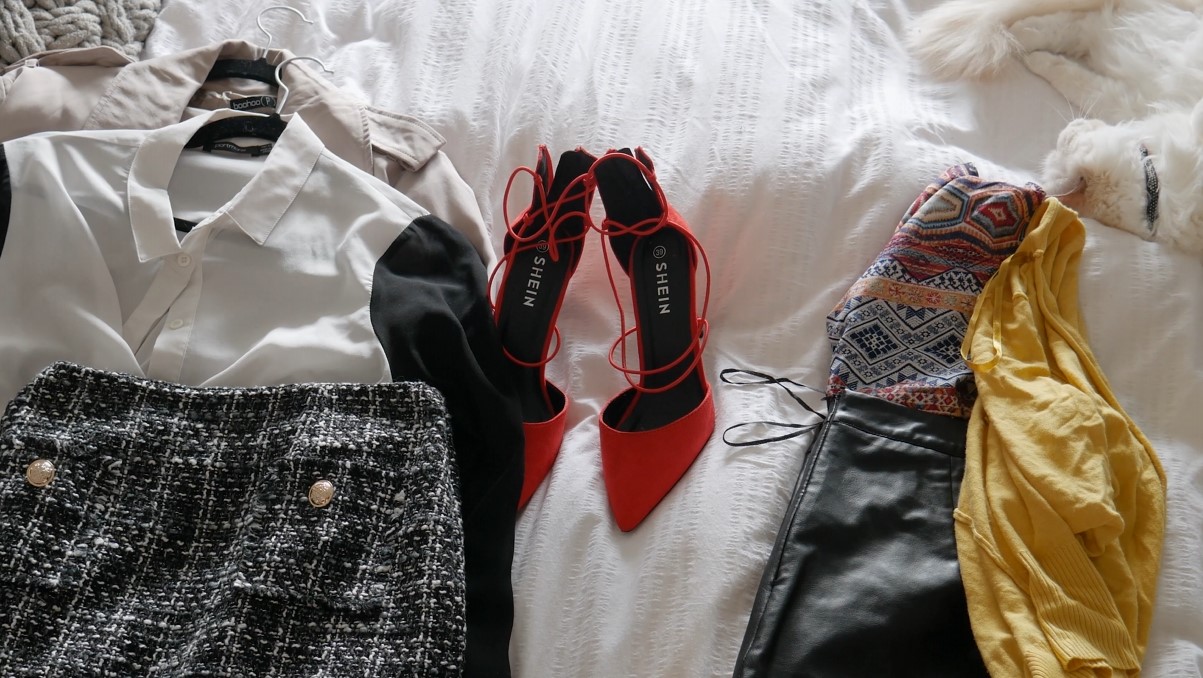 Otherwise you'll have to spend more money and clutter up your wardrobe even more, buying pieces to go with it. No matter how cute those magenta boots are, if your wardrobe is full of green and blue hues, you're going to struggle to wear them.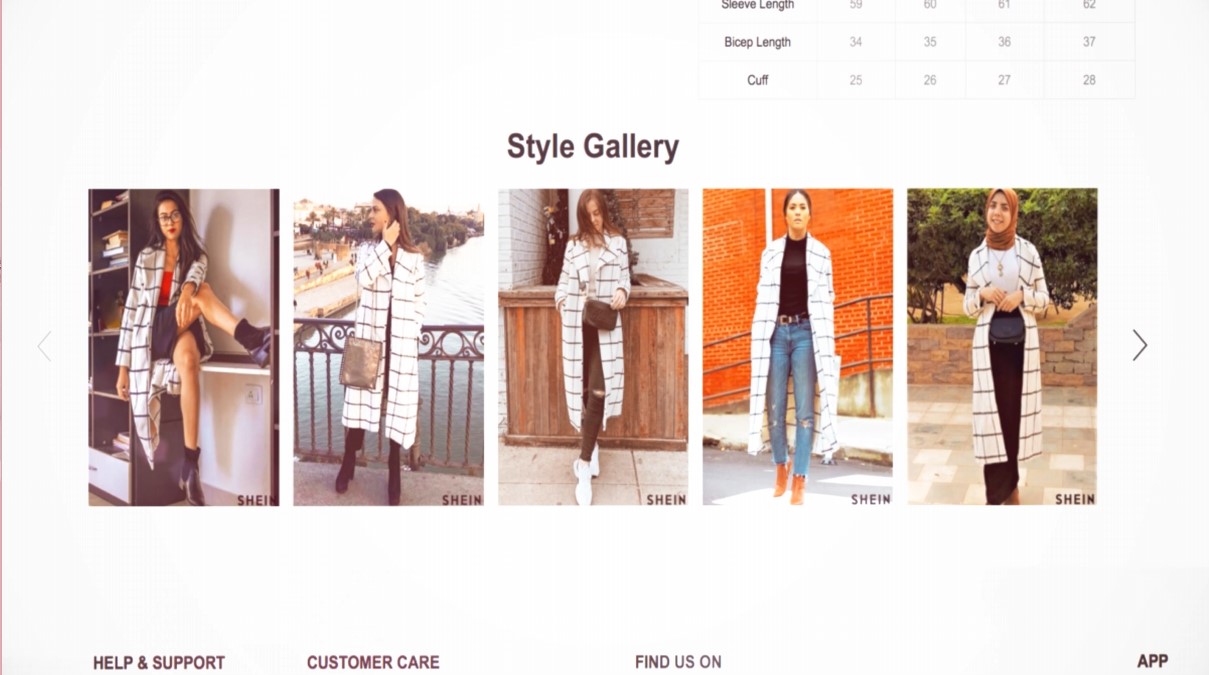 One of my favourite things about Shein is that customers can upload outfits they've put together with their Shein purchases onto the site. This is great for inspiration on ways you can wear their clothing pieces. I urge you to make smart and considered buying decisions especially when you're buying off fast fashion sites like Shein and Romwe!
Tip #8:

If you have a mini-me and love mommy and me outfits like I do, then you'll love the #Family Look pieces on Shein. To find the #Family Look pieces just scroll to the bottom of a clothing post, below the reviews and under the heading Other Options. If the item is available in toddler or kids' sizes if will show up here.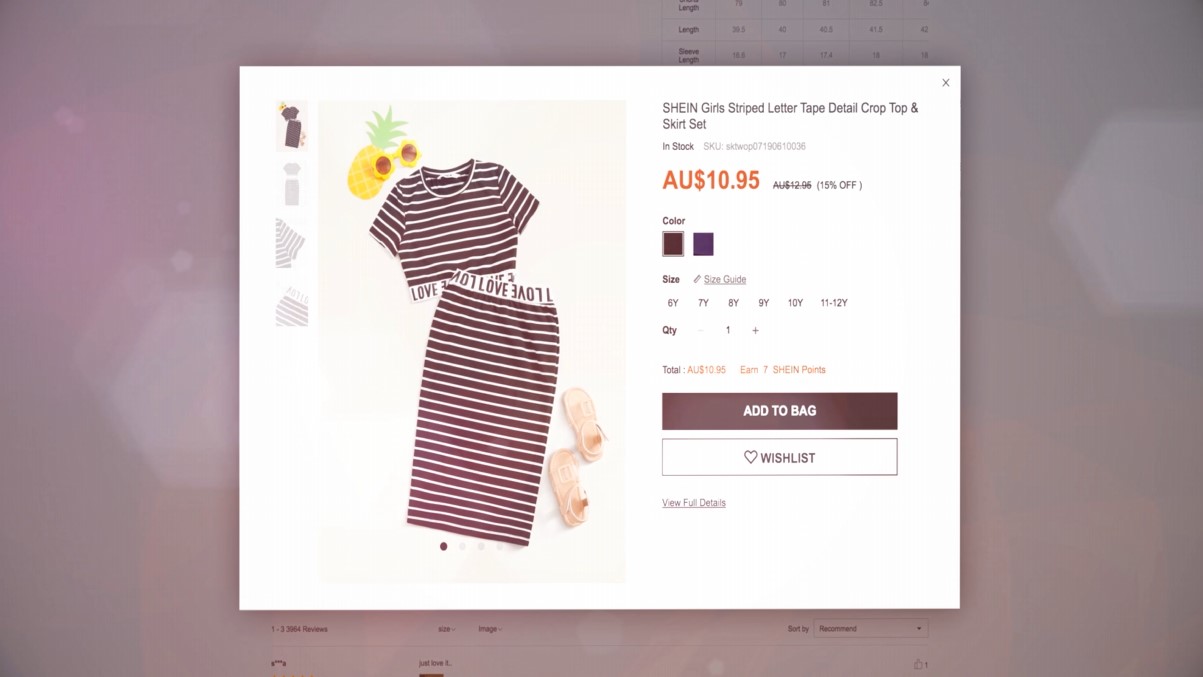 I recently purchased one of my favourite floral skirts in a toddler size so that I could match with my daughter. Now whenever I'm buying something off Shein and there is a matching #family look piece, I'm greatly tempted to buy it too.
Tip #9:

You may or may not be aware, but Shein and Romwe are both sites based in Asia. So, if you use your regular western size you might be disappointed when it arrives! There is nothing worse than receiving your oh so cute clothing only to find that it is way too small!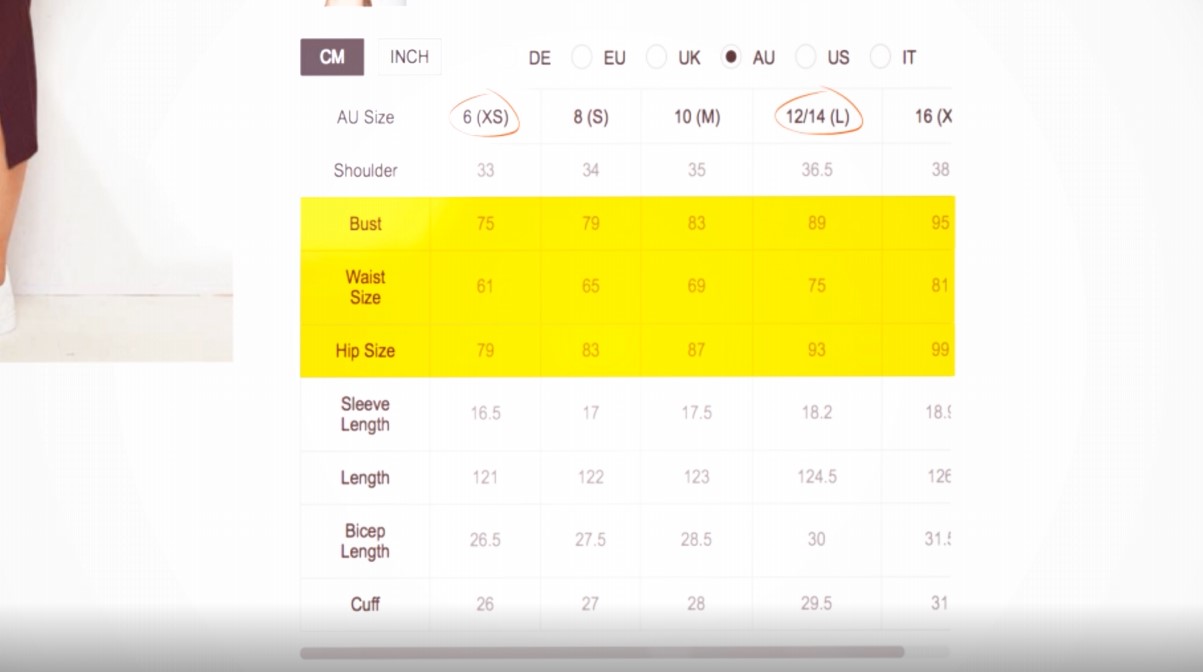 To make sure your purchases always fit, use your bust, hip and waist measurements to determine the size you get. On Shein alone sizes vary between different pieces of clothing. Sometimes I'm an extra small and other times a large is a better fit. Even on regular western fashion sites I would recommend going off your measurements. Better safe than sorry!
I'd also highly recommend making sure to check the material of the piece of clothing you're looking to buy. This will also affect the fit of the clothing depending if the material has stretch or not. Photos can be misleading sometimes and checking the material is the most important thing I've found to do, to ensure no surprises when it arrives.
Tip #10:

If you are a student than sign up to receive Shein's student discount. I'm not exactly sure of the process myself as I am not a student, but I believe you have to have proof of further studies and then you get a special discount code. Extra discounts never hurt anyone am I right!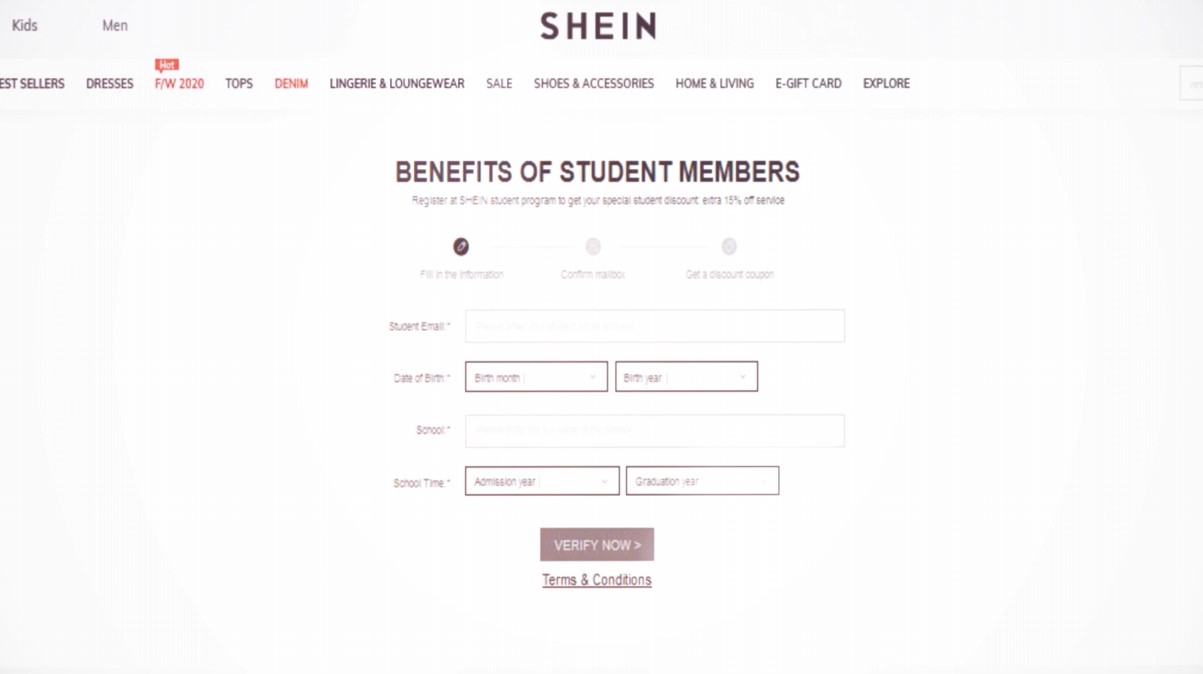 Tip #11:

So you're finally ready to make a purchase on Shein? Well before you do, buy a gift card! These have to be purchased a week or so ahead of time as they do take some time to come through. The larger amount you purchase the more money you save. You can purchase gift cards from $80 for $75 with a $5 saving to $500 for $430 with a $70 saving.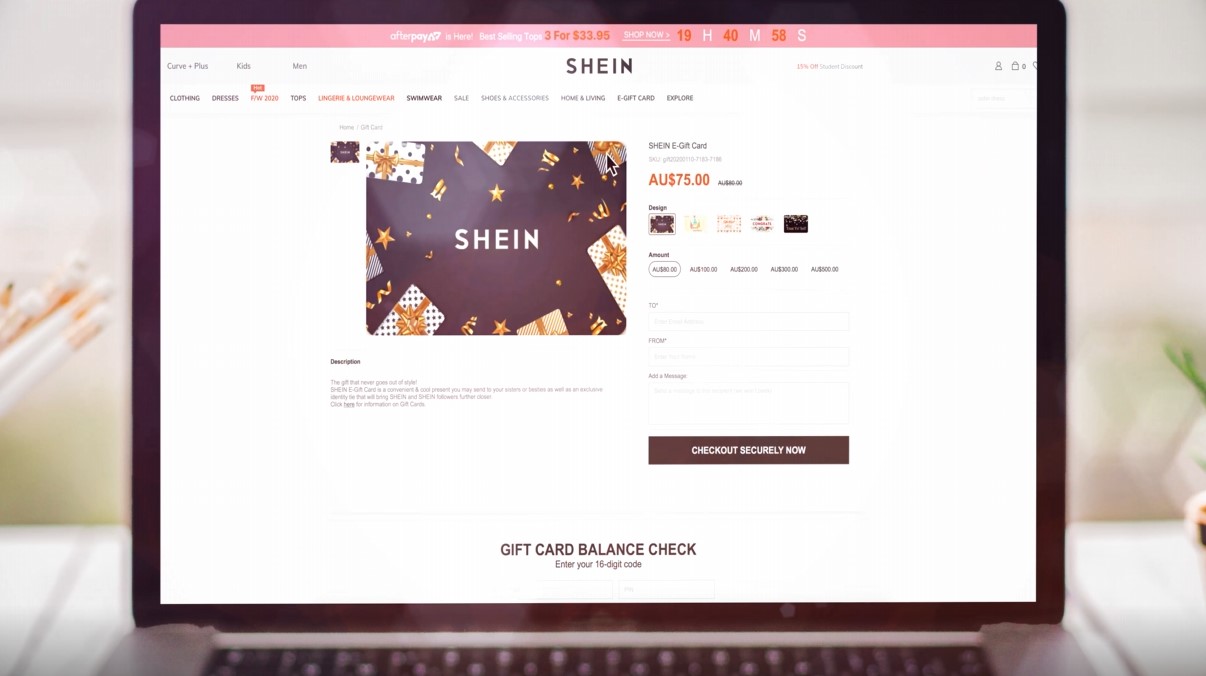 Once you add your gift card code to your account, the amount paid will immediately be deducted from your balance, so you don't have to use it all up at once. Another important thing to note; you can use your points and coupon codes at the same time as your gift card. With all 3 of these things, it can add up to a massive saving!
Tip #12:

Shopping during seasonal sales is a good idea wherever you are shopping but Shein and Romwe in particular have excellent promotions. Not only do they have your traditional 50-80% off but they also run activities like themed games! During the last Christmas period, Shein held a Christmas gift stacking game which you could play twice daily and win points, discounts and dollars off your order. Here in Australia Shein had 11% off coupons for Australia's Day.
Tip #13:

Once you receive you order I highly recommend leaving a review of all your purchases. Not only is it a nice thing to do so that other people can have all the information when buying but it also is totally useful to you too. You can earn… you guessed it, points! The more information you provide including quality photos and sizing information, the more points you earn.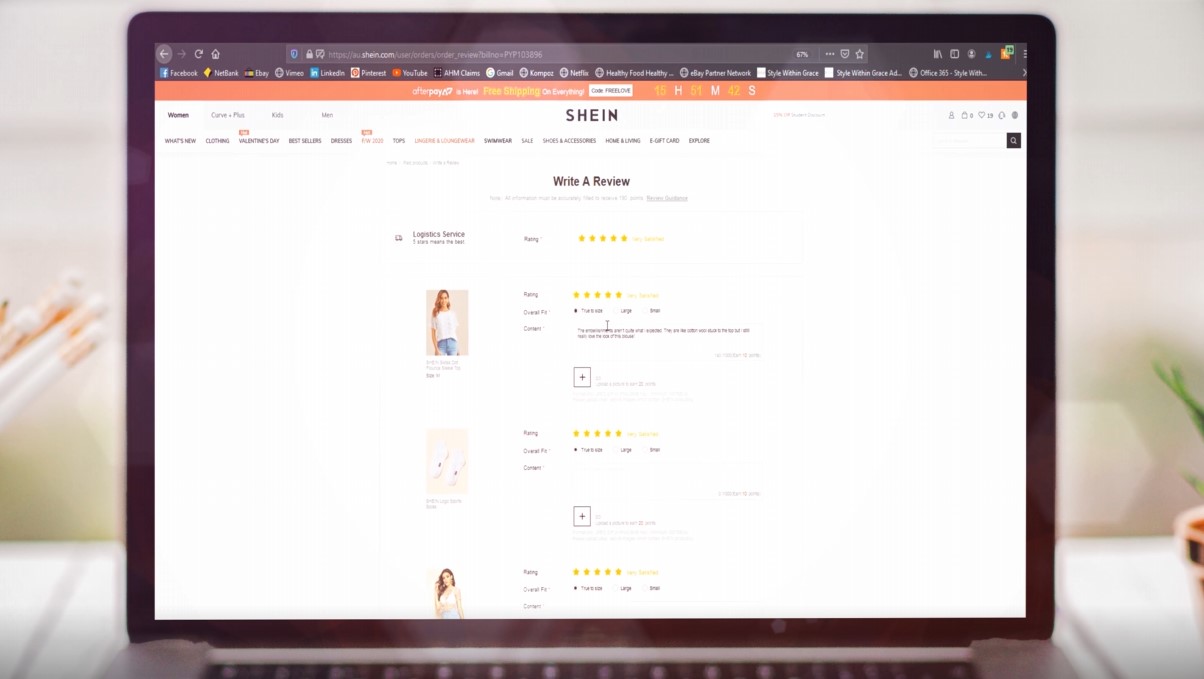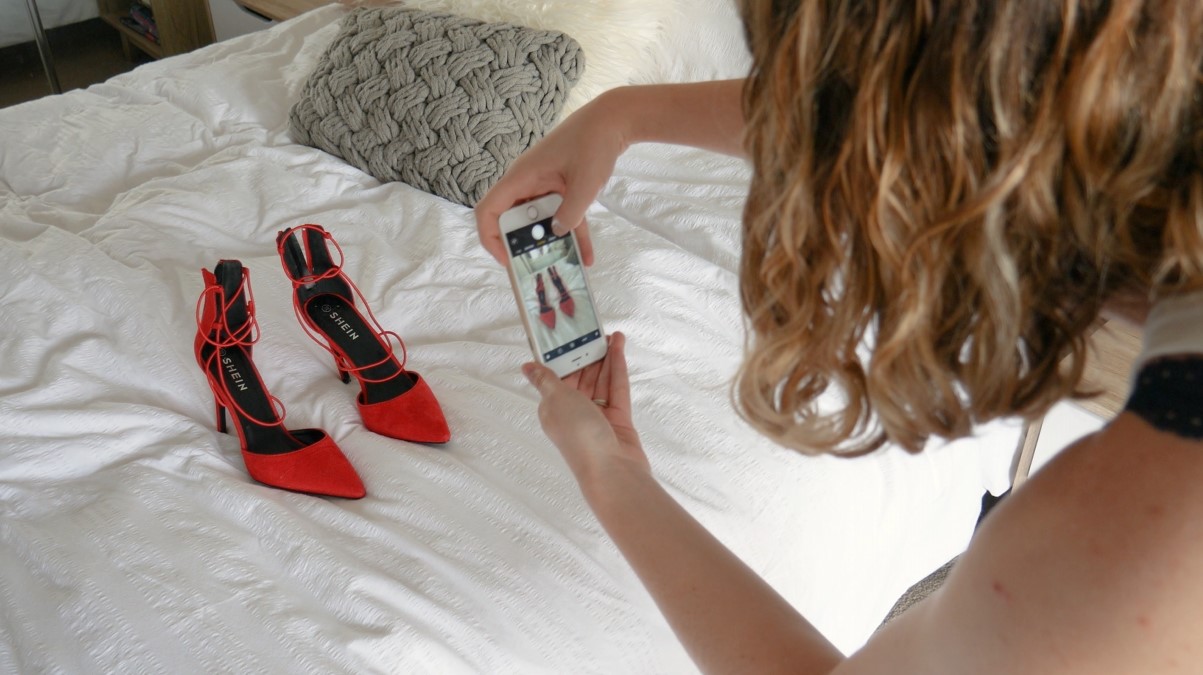 Tip #14:

With your newly purchased clothing you can then participate in the show contests. Take a photo of you rocking your Shein item in a totally sweet outfit and earn 5 points for each post (Up to 15 points each day). If your post is selected as a featured piece by Shein editors, you will earn a bonus 50 points.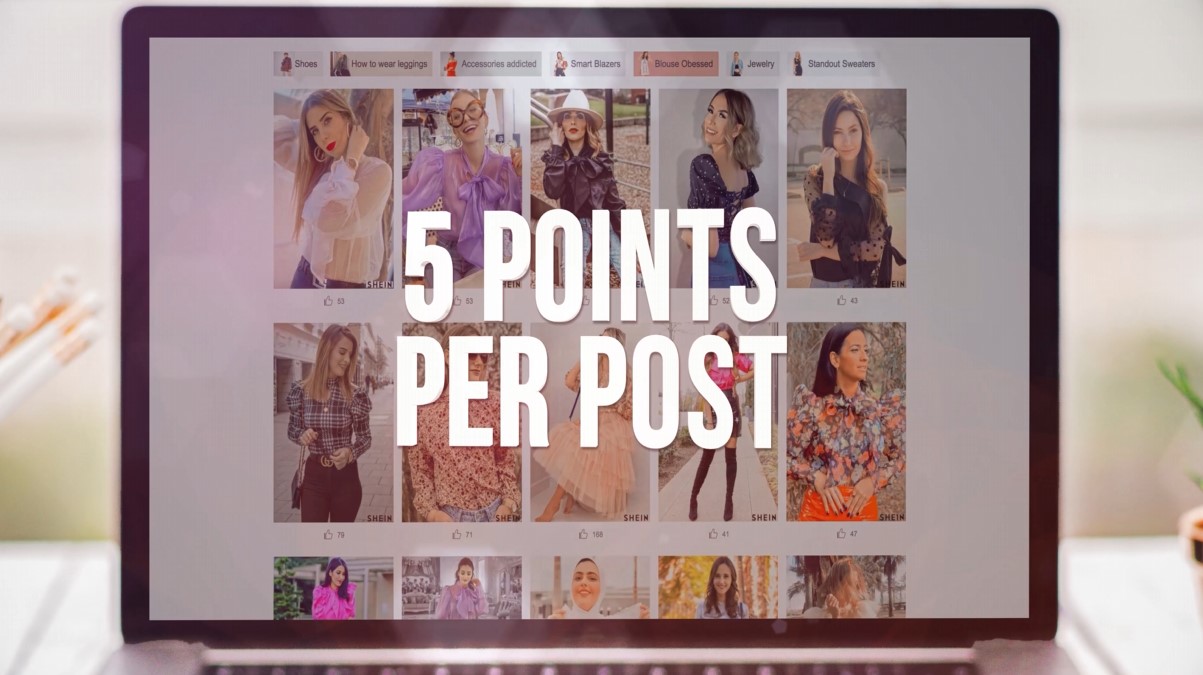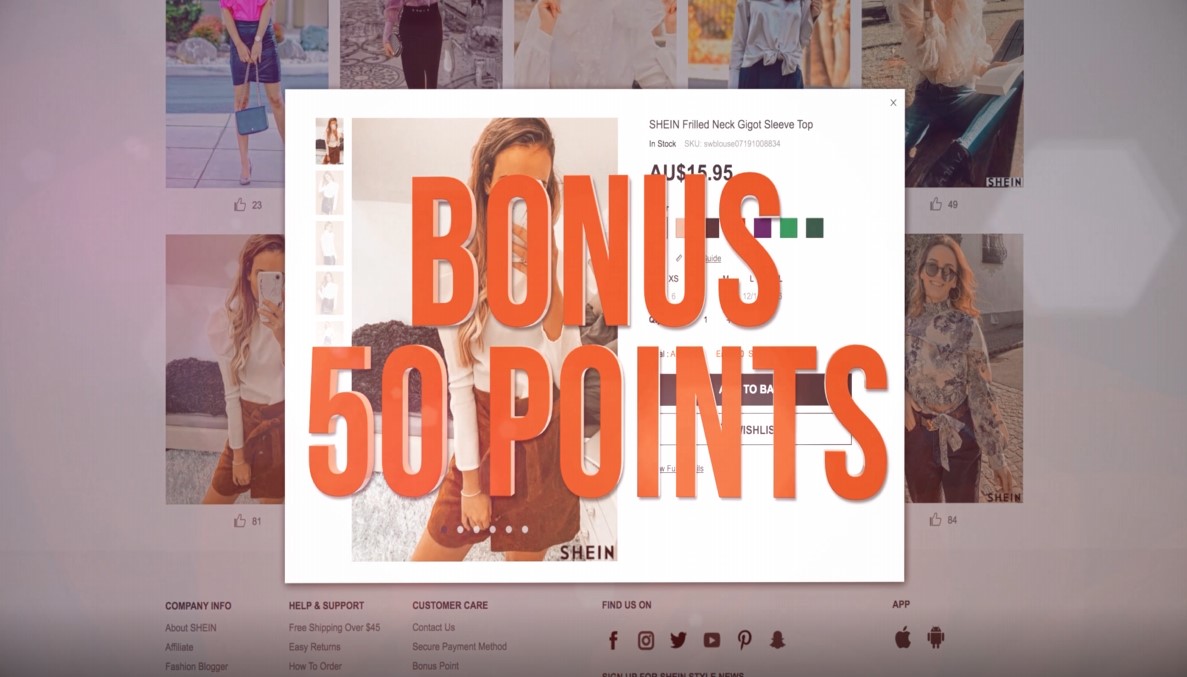 Tip #15:

And finally, Romwe has a special rewards program called Share and Earn. Invite friends to register via your link and place an order and you'll earn 500 points for each friend. Once you've referred 4 or more friends your earnings go up to 800 points per friend. Your friends will also receive exclusive coupons. If you aren't already registered to Romwe then I'd greatly appreciate it if you'd sign up using my link.
If you learnt something new today, please consider subscribing to my monthly newsletter! Do you have any tips for shopping online that you'd like to share in the comments below? See you next time!