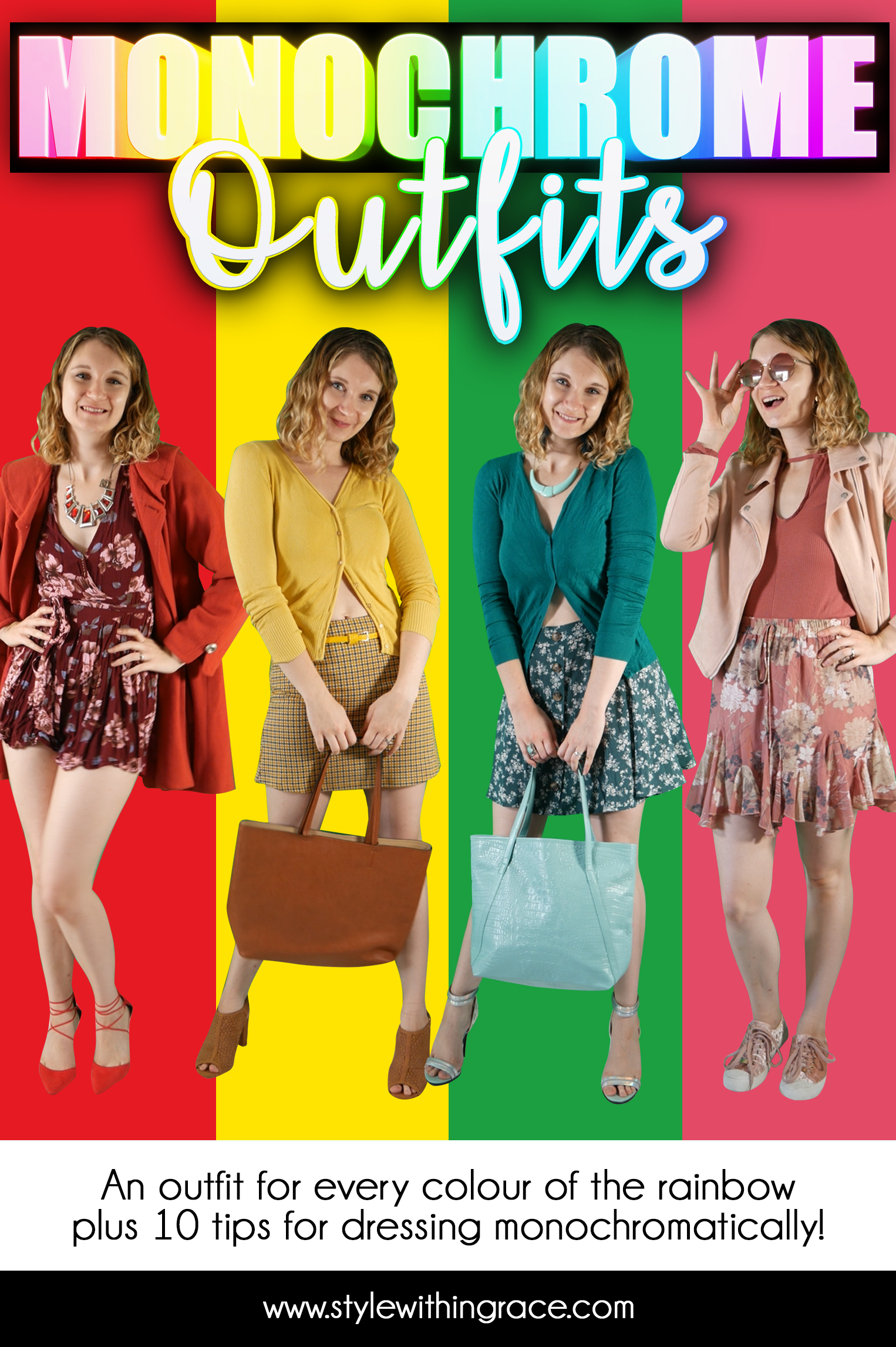 Awhile back Steal the Spotlight did a really cute video based on the K-pop song you just heard – Colors by Stella Jang. I couldn't help myself, I had to do one too! So this video is all about monochromatic outfits! One for every colour of the rainbow (except orange for some reason but that's ok by me because I have like no orange in my wardrobe!) Enough with the chatter into the first colour!
Red: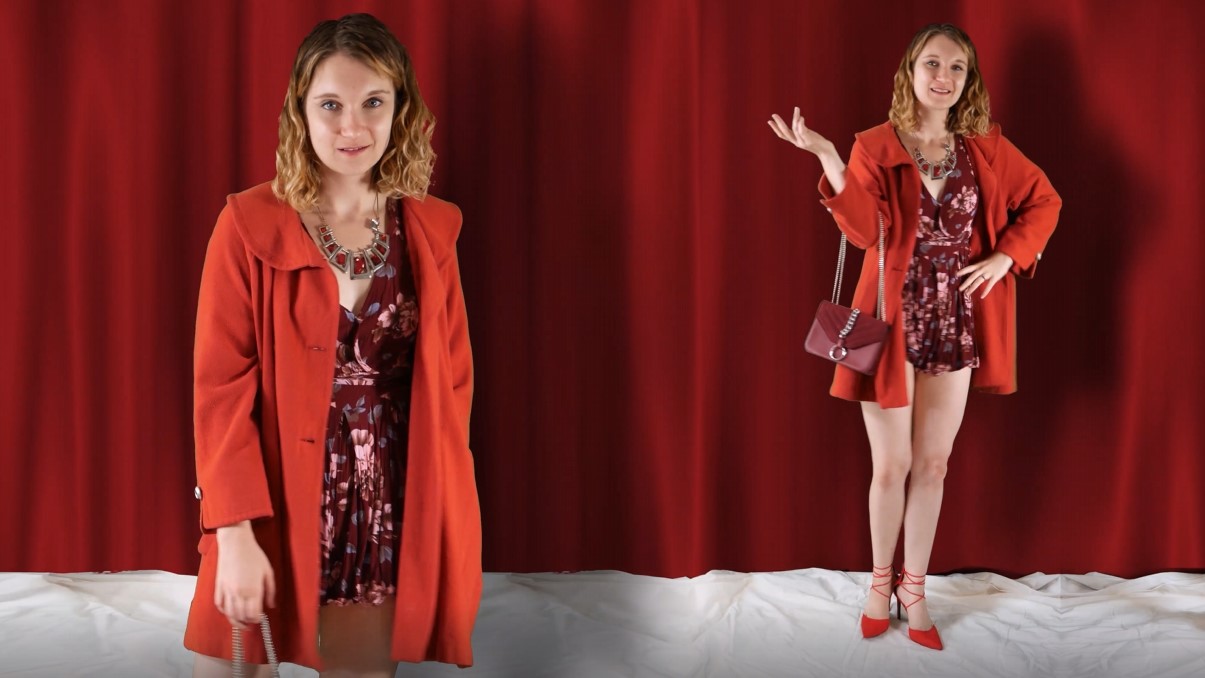 I always used to have a rule that if I was wearing a red dress, I wouldn't wear red heels with it. I always thought it was too matchy-matchy and now here I am today head-to-toe in the colour… but you know what I don't hate it! The fact that my play-suit has a pattern makes a massive difference in breaking up all that red.
Yellow: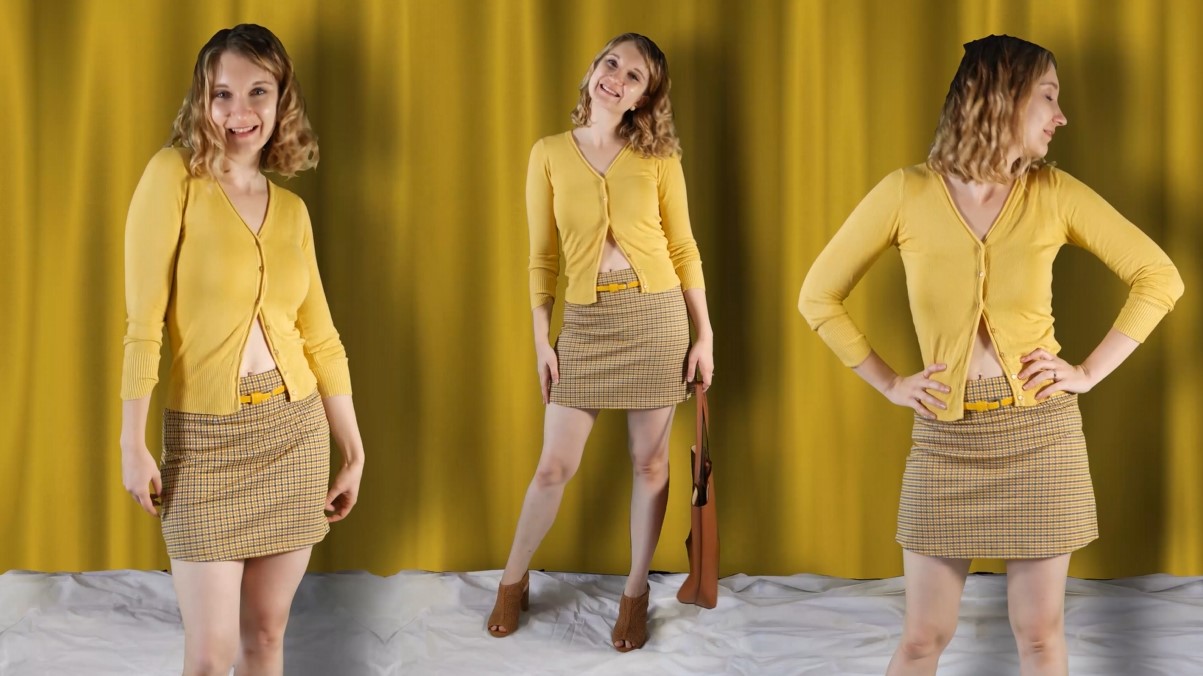 Yellow is such a lovely happy colour but it's not something I usually wear. This skirt, belt and cardigan are the only items in my closet in this cheery hue. This outfit isn't quite as head to toe monochromatic as the others because I had to branch out a little bit further for the accessories. The tan brown, beige and golden hues are still in the same colour family though. Overall, I think I can get away with it. Even though I didn't have a lot of choice on what to go with, I think this turned out as one of my favourites. It's totally giving me Cher from Clueless vibes!
Blue: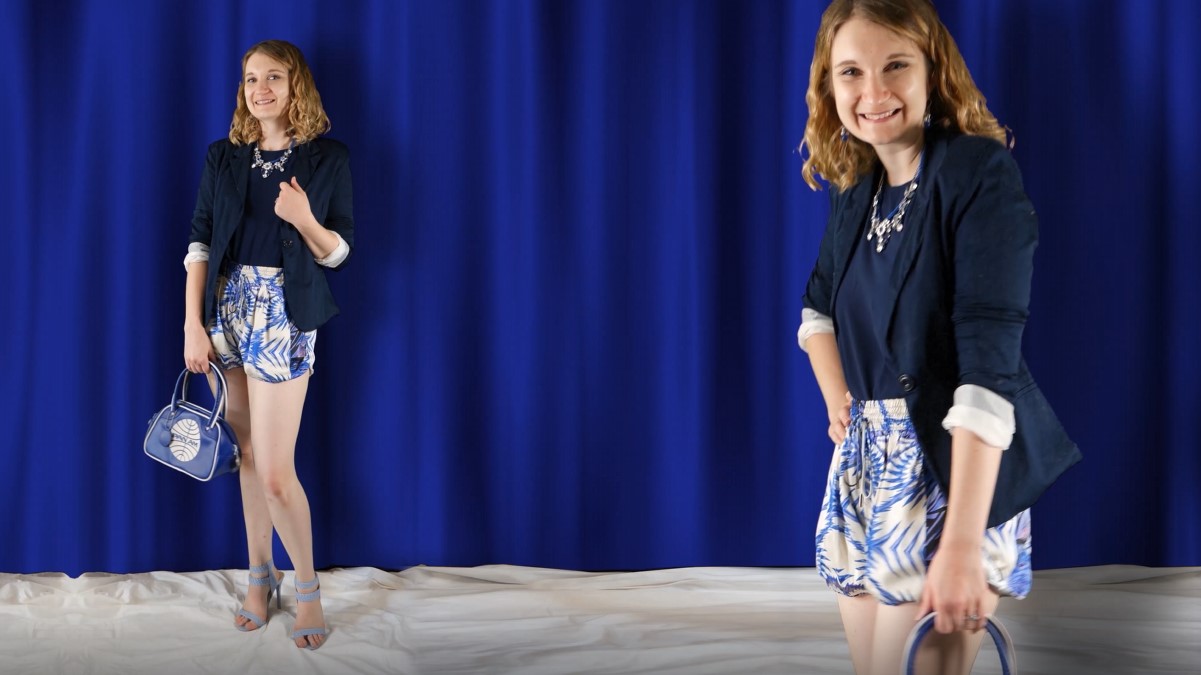 Flowing on into blue and surprisingly this turned out to be one of the hardest outfits of the bunch! It's because I really struggled to include the only blue handbag I owned. I just don't think it goes with anything! I hope you won't be too disappointed with me if I just leave out the handbag altogether. This outfit is a good example of how having a slight variance in the shade of colour can make a big difference in making the outfit cohesive as a whole.
Purple: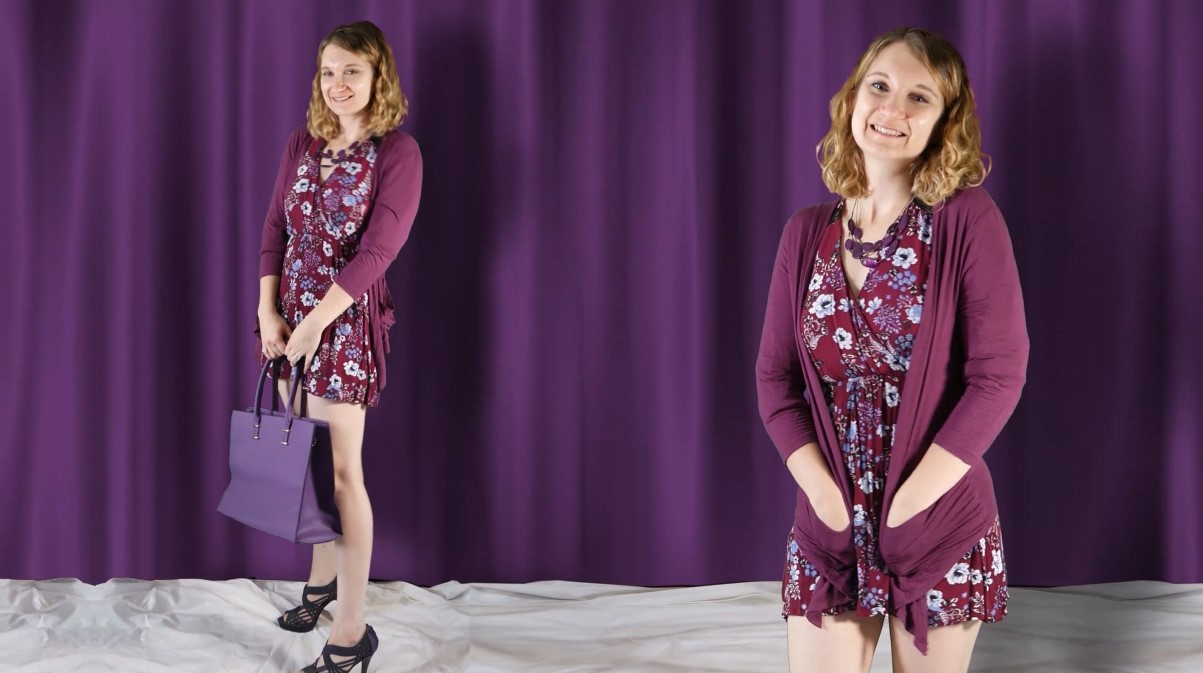 I really struggled with choosing what pieces to put together for my purple outfit as well. I have a decent amount of purple in my closet, but nothing was just pairing quite the way I wanted with the shoes and the handbag. These were the best two options, which gets your vote?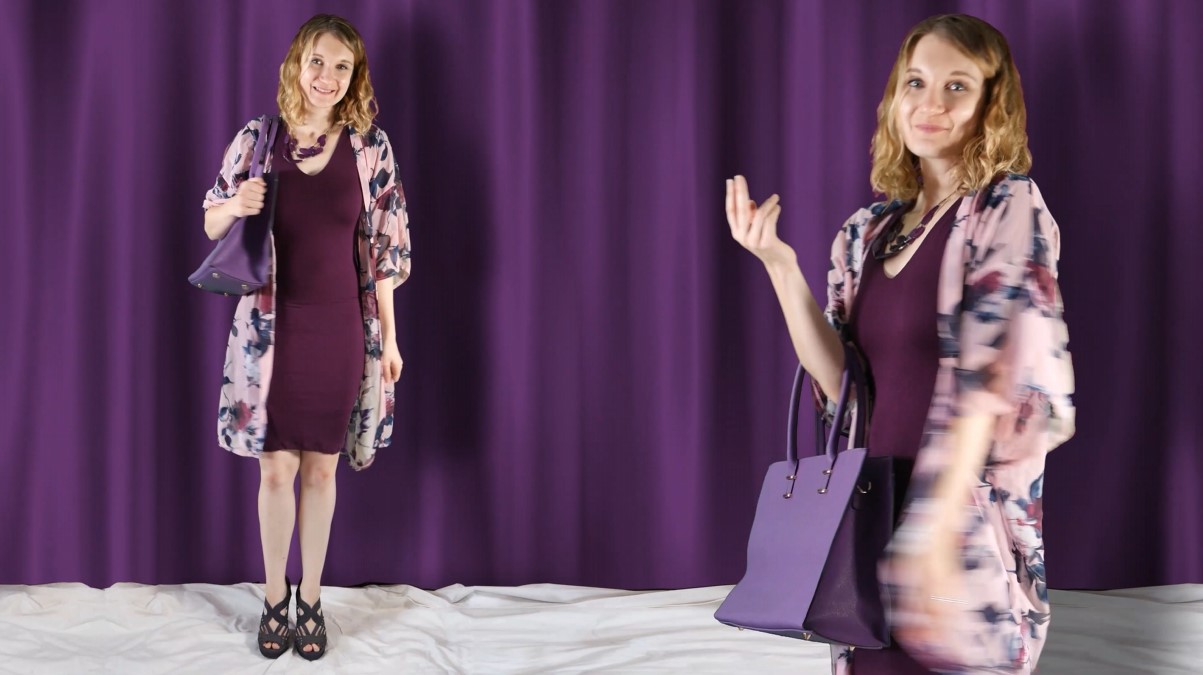 I think after wearing them my favourite is the first outfit but perhaps again without the bag. My clothing has more warm shades of purple whereas the handbag is the only cool purple. So I think it just looks a little out of place. Who needs a handbag, right? But this has taught us another handy lesson for how to make a good monochrome outfit. Stick to all warm shades or all cool shades but not both.
Green: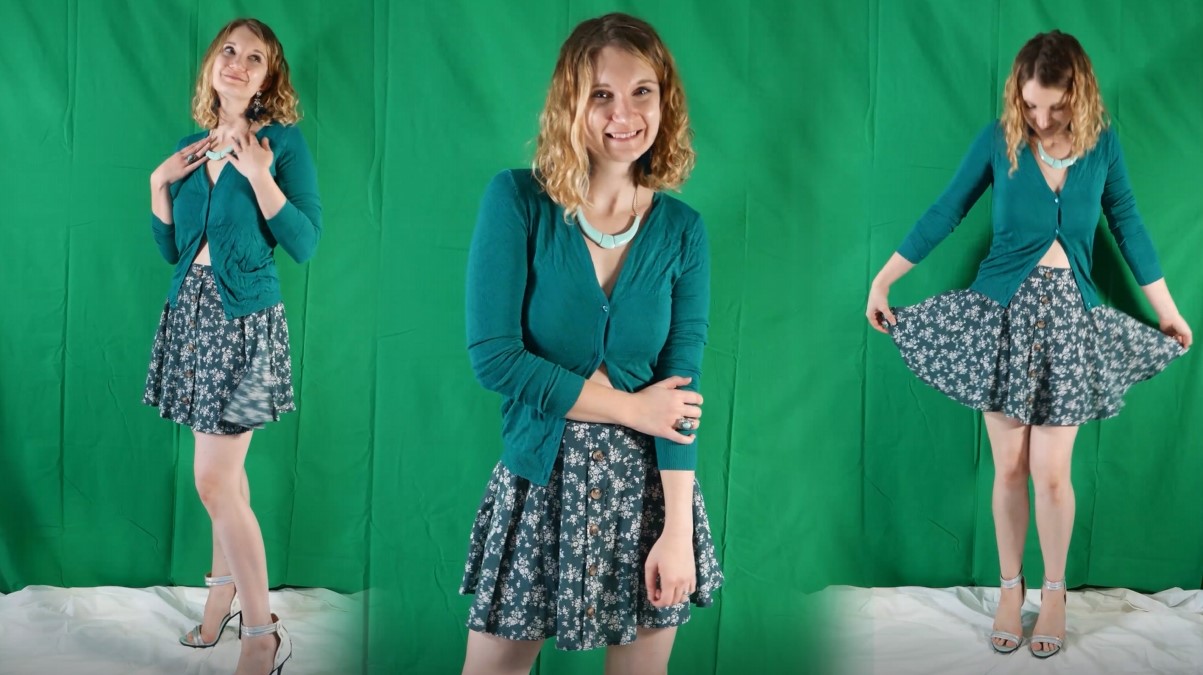 I'm not really the biggest fan of green except when it comes to mint and teal! What luck that these two shades just seem to complement each other really well. I don't however have any green tops, so I've had to go with the ole cardigan as a top thing again. Not something I've actually ever done before this video.
Pink: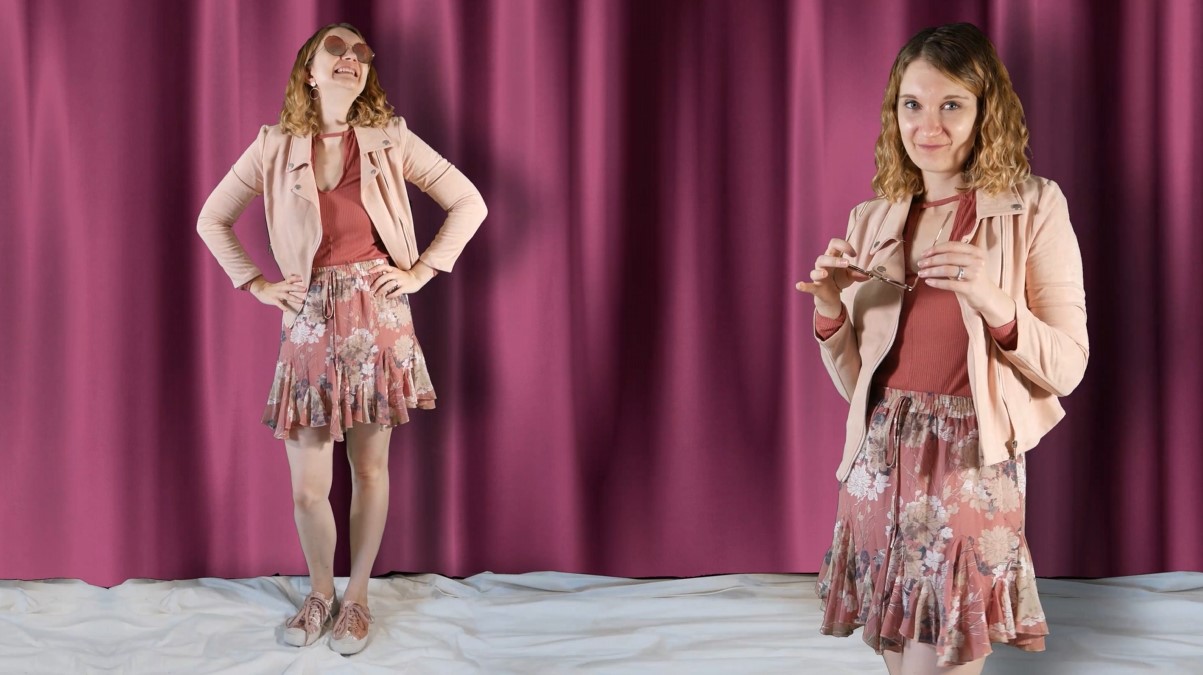 Pink ended up being a very nostalgic look for me. It was one of my favourite colours as a kid growing up in the 90s. So I really just rolled with that. I also had great inspiration from Elle Woods, Paris Hilton, Mean Girls and Barbie. This is definitely something I would have wanted to wear. I'd say I definitely have the most pink items in my wardrobe. This outfit was the easiest to pull together a full head to toe look for.
Black: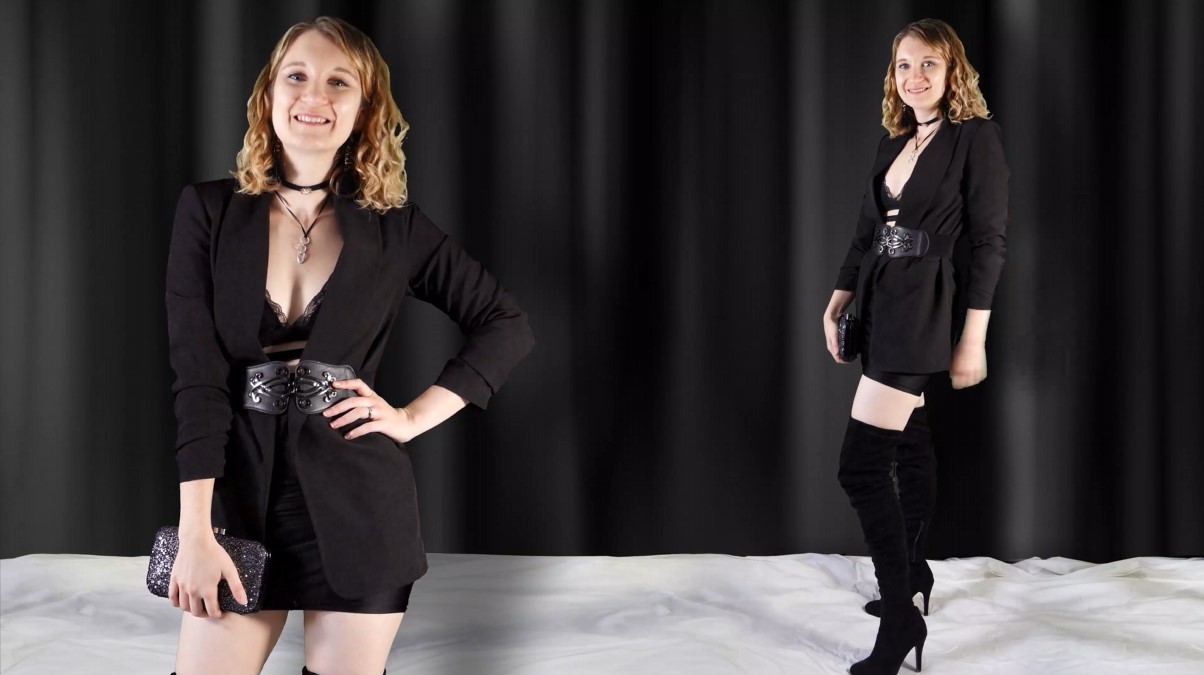 I really love the idea of styling this blazer as a dress with a lace bralette peeking out from underneath but up till now I literally had nowhere I'd ever be able to wear it. An all-black look is the perfect excuse to try this out! While it did end up coming in a little too short, I think I still achieved the look I was going for. I added a black mini skirt underneath which you can hardly tell is there at all. Thigh high boots were the perfect black cherry on top to achieve this sexy, sultry look.
White: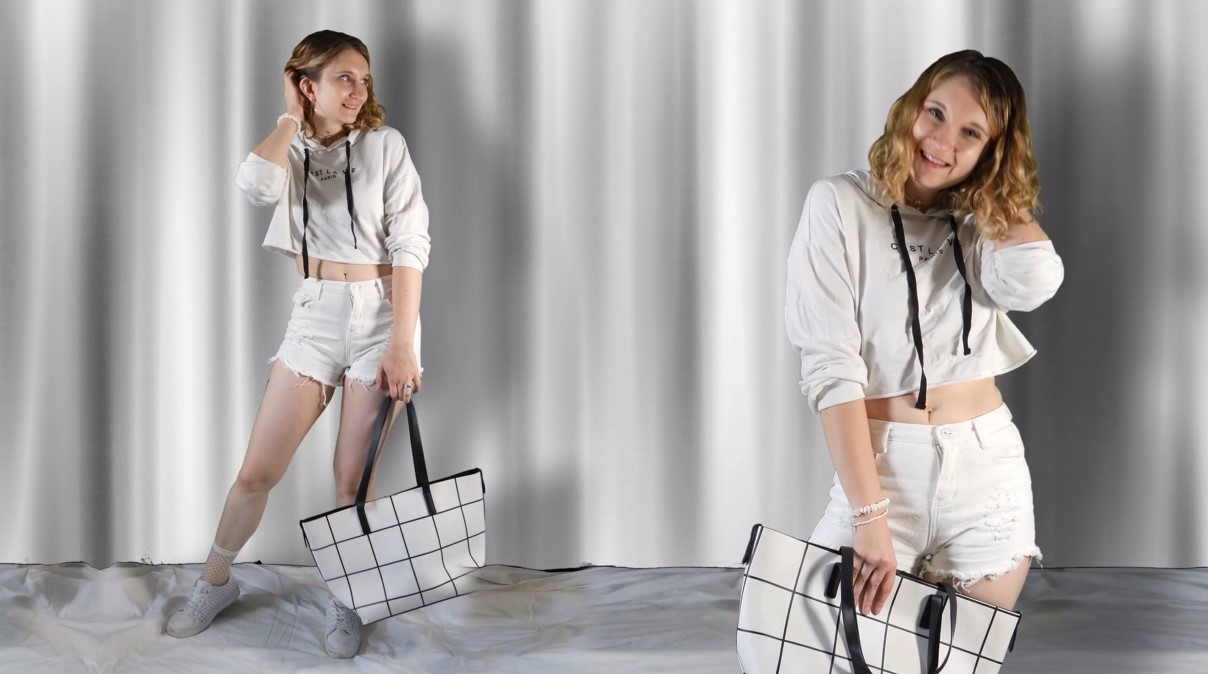 My only shoe choice for my all white outfit is my white sneakers so I had to go for a casual cool look. I managed to create a mostly white look but there are some black accents on the cropped hoodie and the handbag, but I think that together they tie in nicely. Without this subtle nod to each other I probably wouldn't have paired this handbag with this look. It has a slightly more professional work attire vibe, but I don't actually mind it with this sporty combo. Lucky as it was my only white handbag choice. I definitely wouldn't recommend wearing all white if you are someone who is prone to clumsy behaviour though or a mum of young children!
You'll find a lot of the clothes worn in this post are from Shein so if you like what you see, why not have a read of my Shein Tips and Tricks post too! Check out the Monochromatic Outfits video below for multiple views of the outfits and my corresponding styling solid colour outfit tips and tricks!