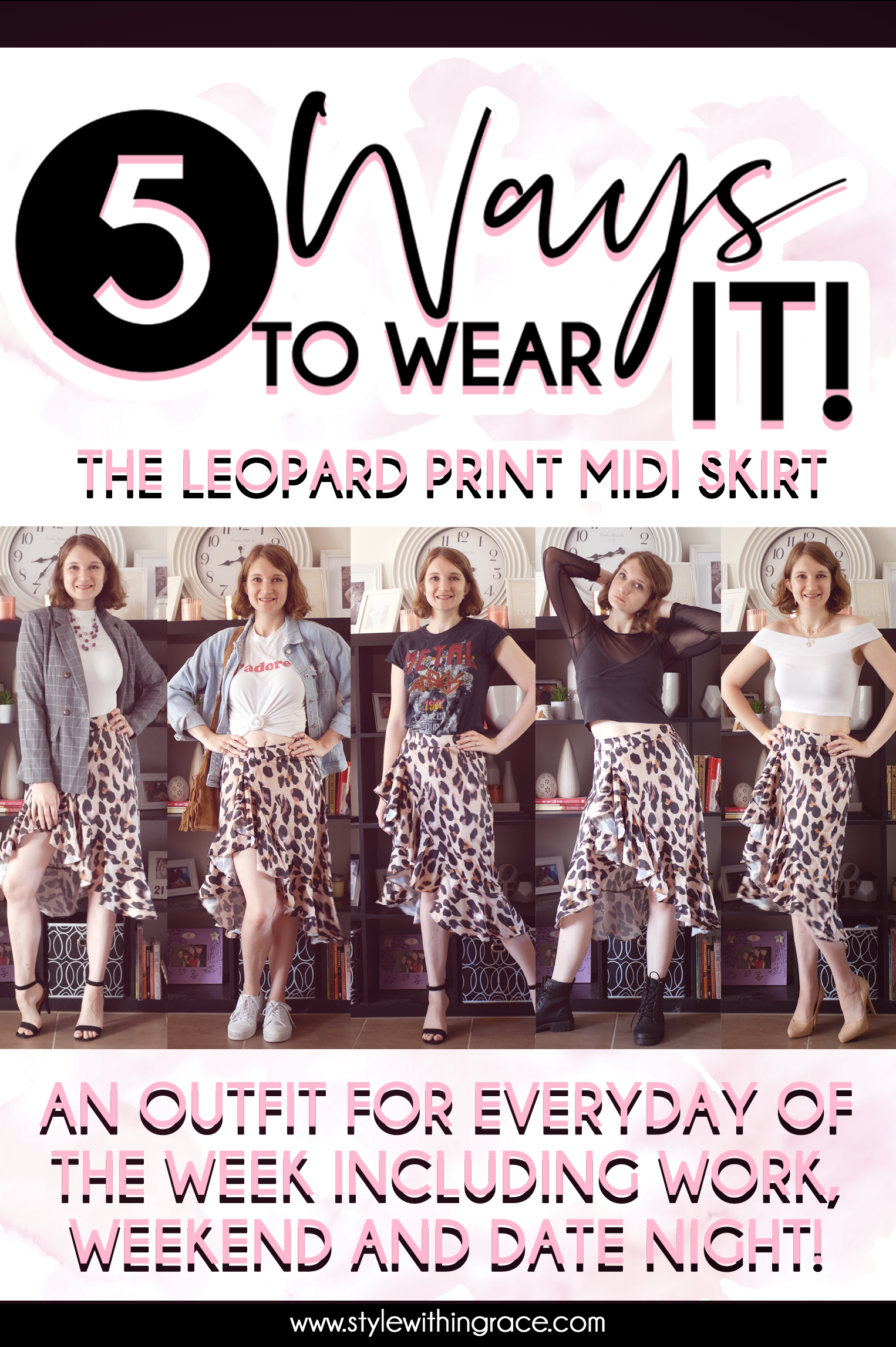 Hello lovelies! Welcome to the new series I'm starting called "5 Ways To Wear It". If you're new here, my name is Amy. I'm a personal stylist and style blogger and I'm so glad you've discovered my blog Style Within Grace. My new series is pretty self-explanatory, I'll be showing you all 5 new and exciting ways to wear a different item of clothing each post, one for every day of the week. I'm starting off with a newly acquired piece from Shein which seems to be quite trendy at the moment, the leopard print midi skirt. So let's jump into it. Watch the video below or continue on for the blog post version!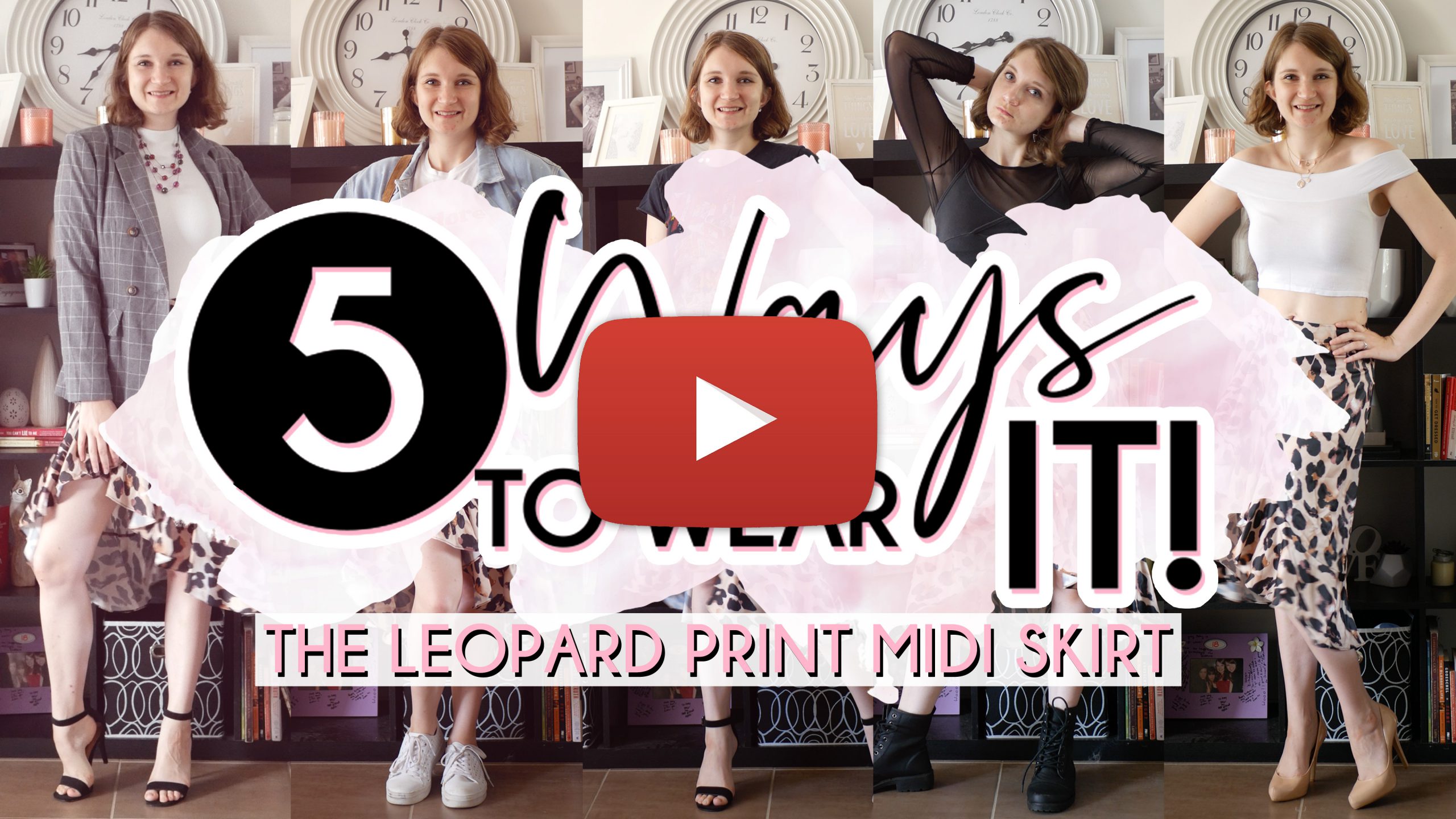 Outfit 1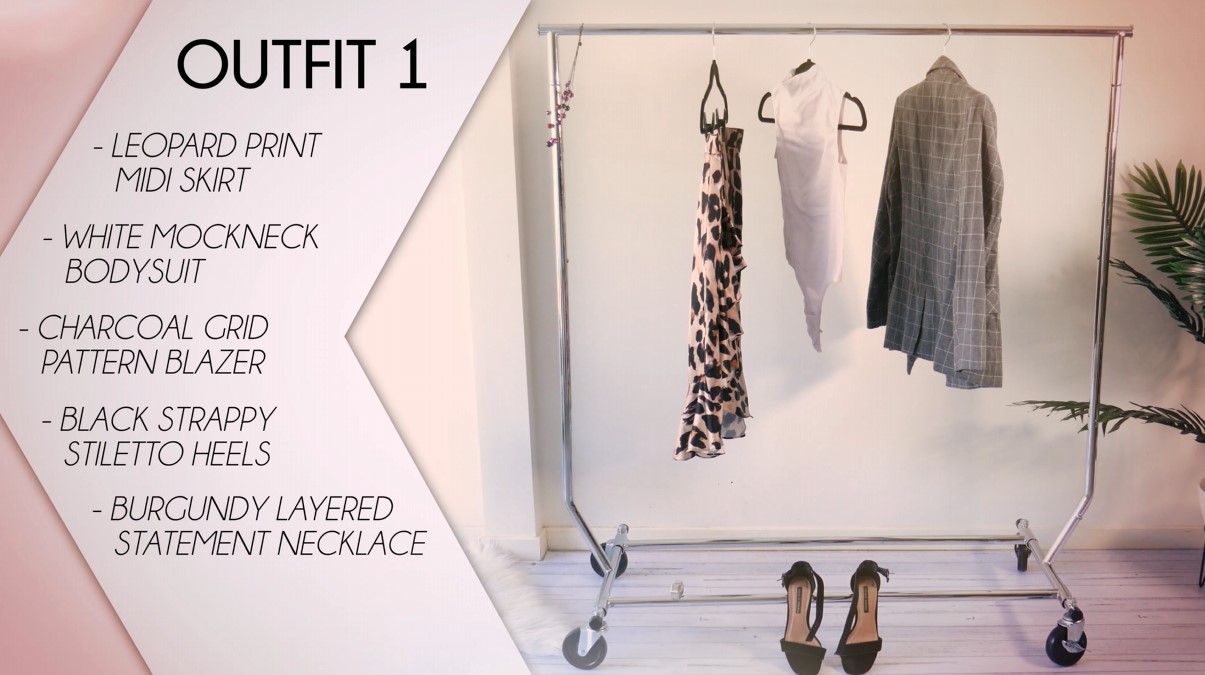 I wanted to create this look for work because I think sometimes in our mind, we imagine that leopard print can only be worn in edgy and sexy ways and it doesn't have to be. It can be really chic. The best way to classify a piece of clothing is to put a blazer with it. I chose to wear my long grid pattern charcoal blazer with a white turtle-neck bodysuit underneath. I stuck with basic black stilettos and finished off the look with a burgundy layered statement necklace. There are heaps of leopard print midi skirts out there at the moment. They seem to be quite on trend. I'm sure you could find a more conservative one if you would feel uncomfortable wearing a skirt cut like this to work.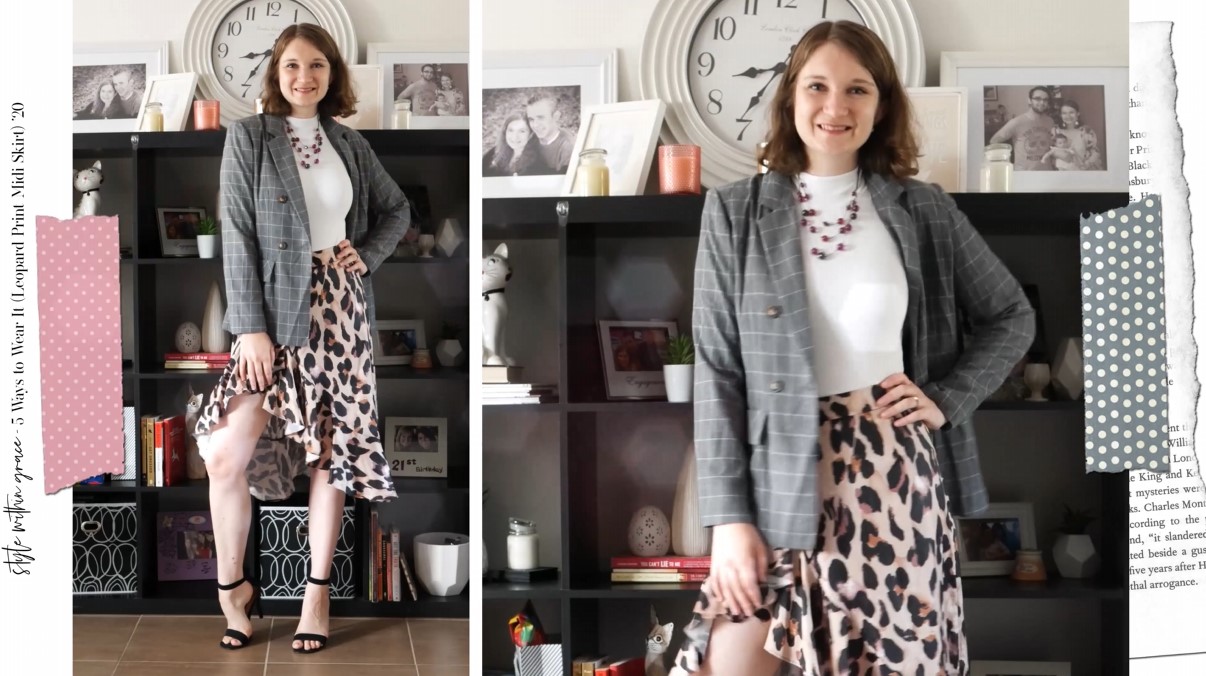 Outfit 2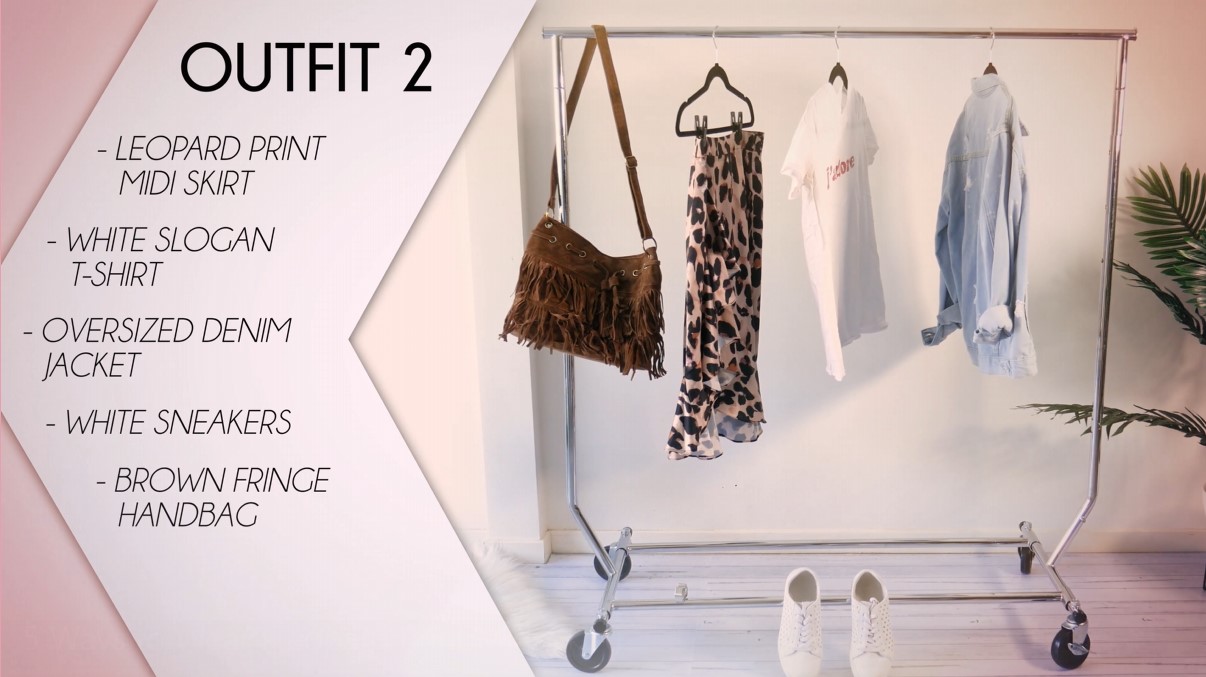 This look was so fun and so me! I love playing with casual and dressed up elements at the same time. The leopard print midi skirt by itself is a really dressy piece so I played it down by pairing it with a slogan t-shirt knotted at the front and some crisp white sneakers. I swear they go with everything and make everything look more casual. I also added this oversized distressed denim jacket over the top to really pile on the street vibes. You could stop right there and that would be an excellent casual day wear look, but I also threw on my brown fringe cross-body bag. It pulls in some of the less prominent colours from the leopard print skirt and adds an almost boho element to just make this outfit super fun.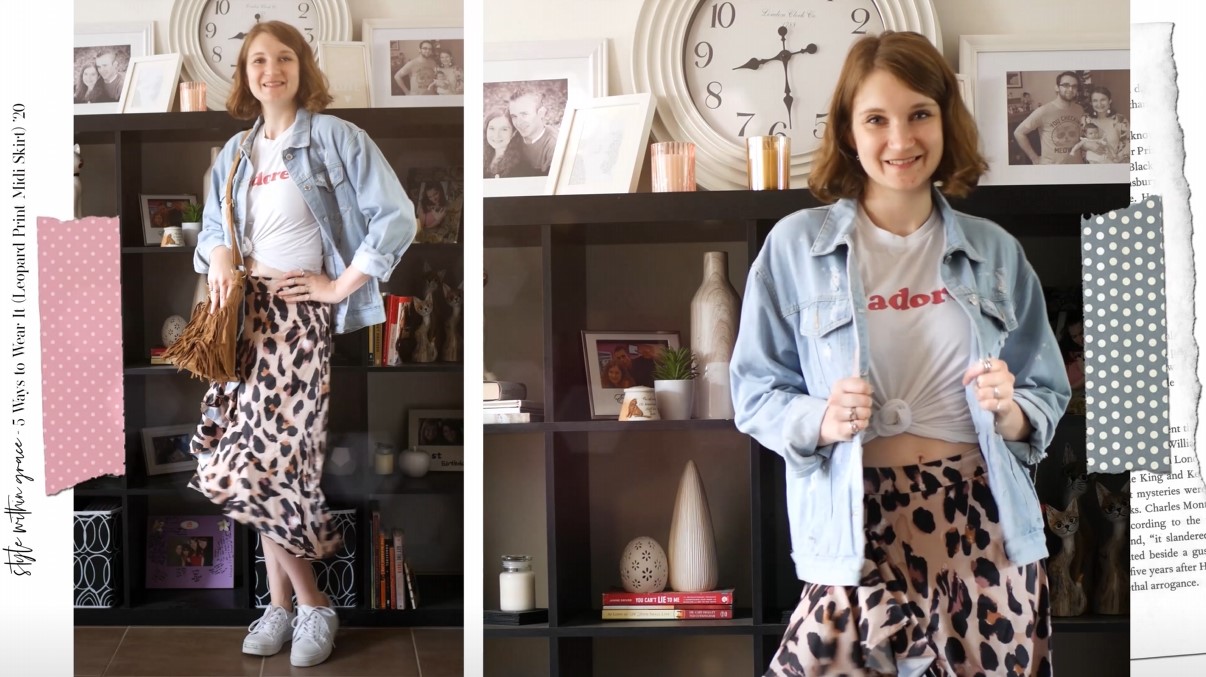 Outfit 3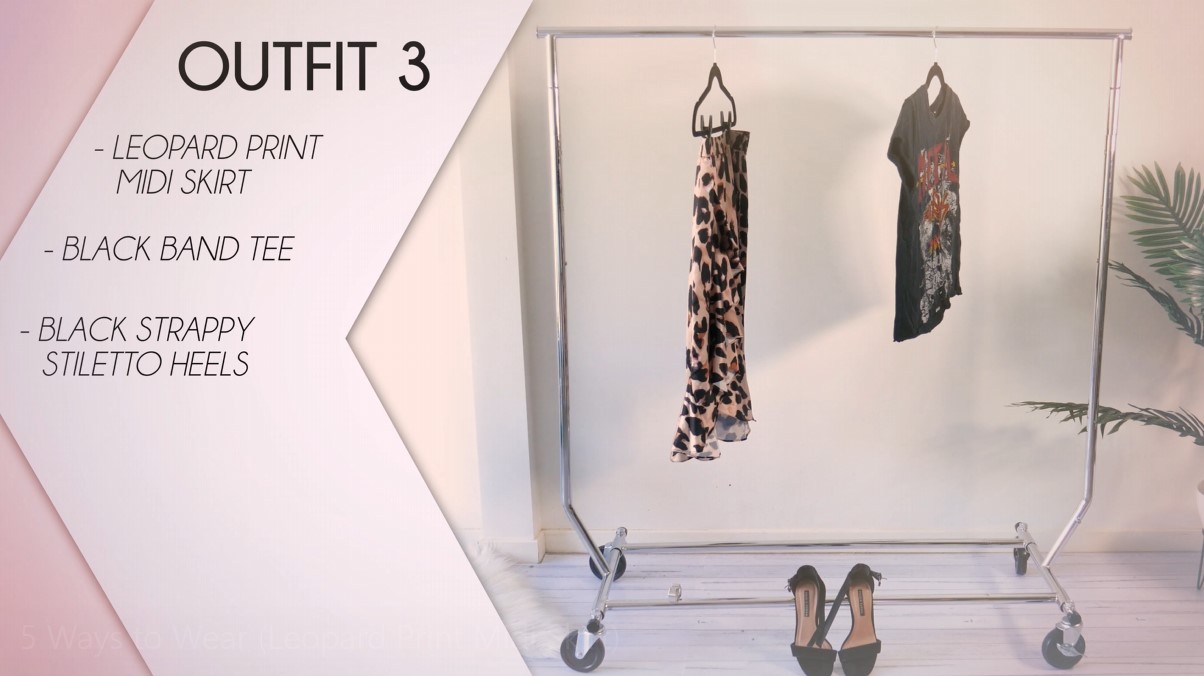 I don't think I can style a leopard print midi skirt without going a little bit edgy! The almost pattern mix of the leopard print and the graphic band tee makes for a really interesting combination. Leopard print and red always make for an excellent colour pairing. I kept the rest of the outfit really simple with just some plain black strappy heels. I actually wore this look to work because I have a fairly relaxed and creative work environment. But I could totally see this being a perfect concert outfit. You might want to swap out the stilettos for something a little more dance friendly though.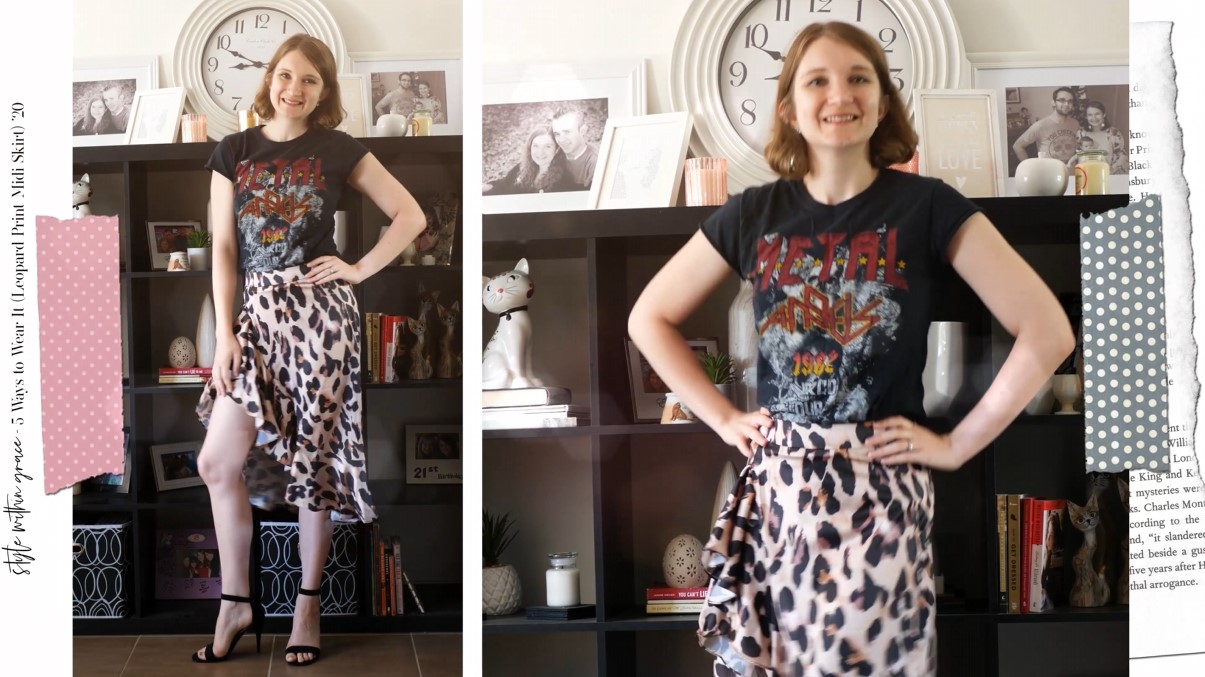 Outfit 4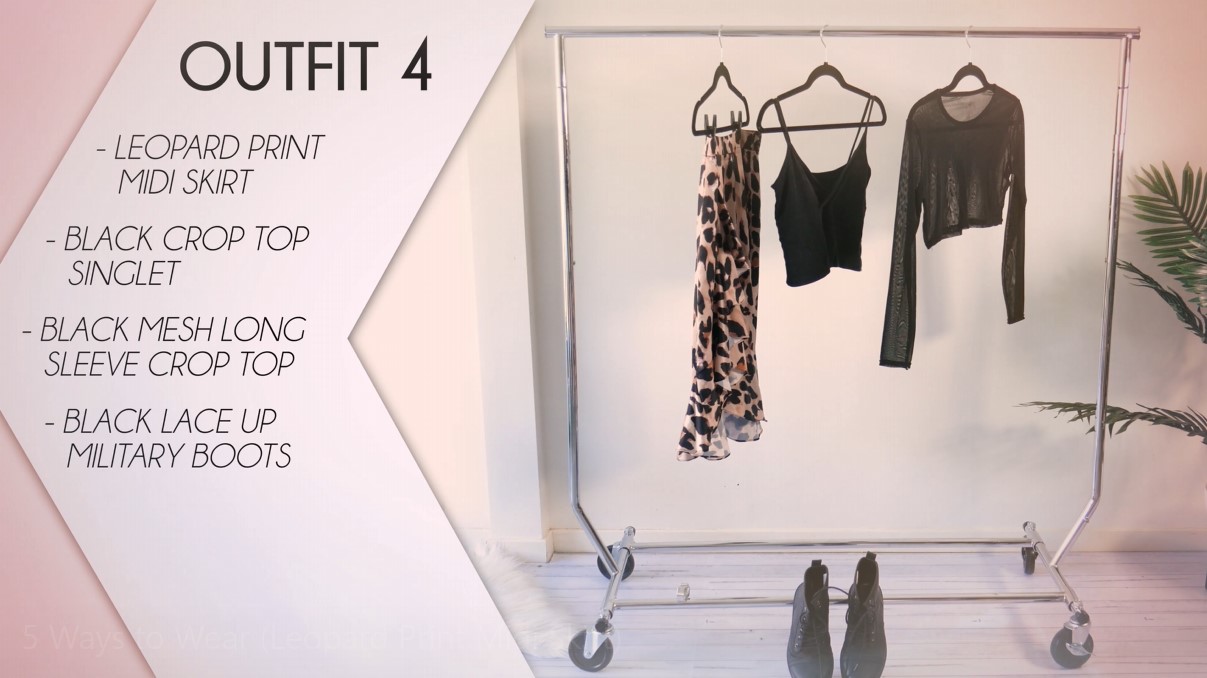 Wearing this outfit gives me so much attitude! I feel like an angsty teen all over again. If you thought the last outfit was edgy than hang onto your fishnets my dear, because now I'm going all out. For this outfit I've layered a long sleeve mesh crop top underneath a black crop top before pairing that with my imitation Dr marten boots. I was planning on draping a layered mix of black chains round my neck. But unfortunately that necklace broke recently. Instead I accessorized with some edgy earrings.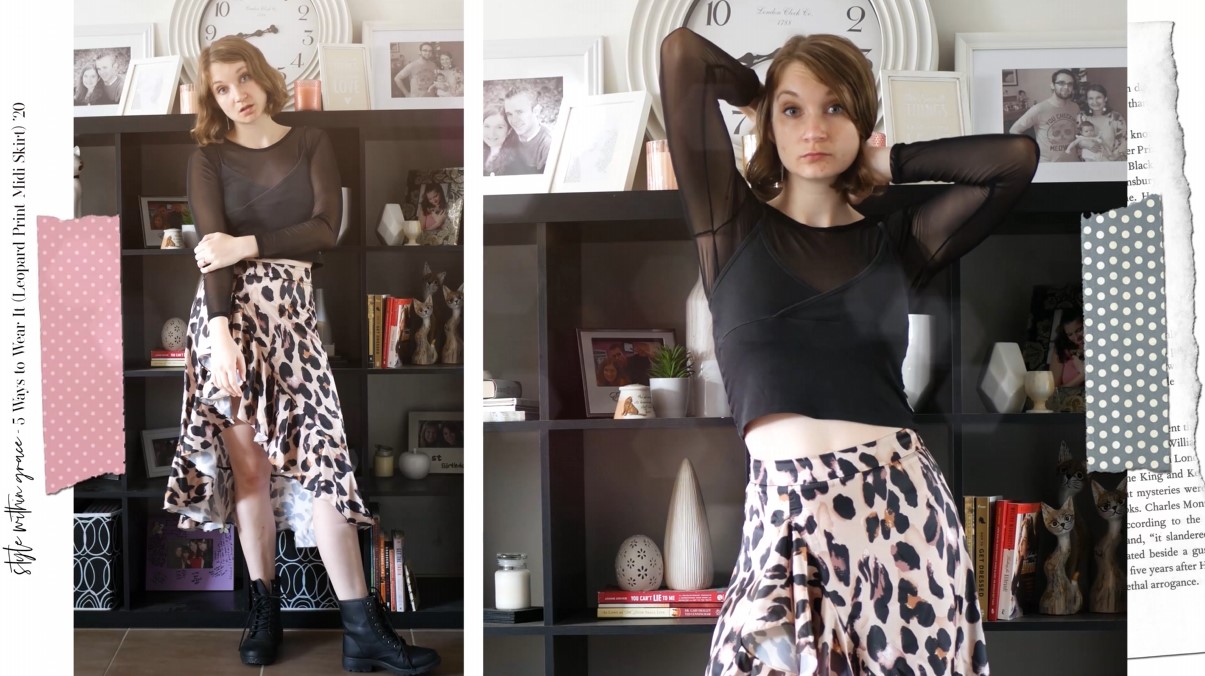 Outfit 5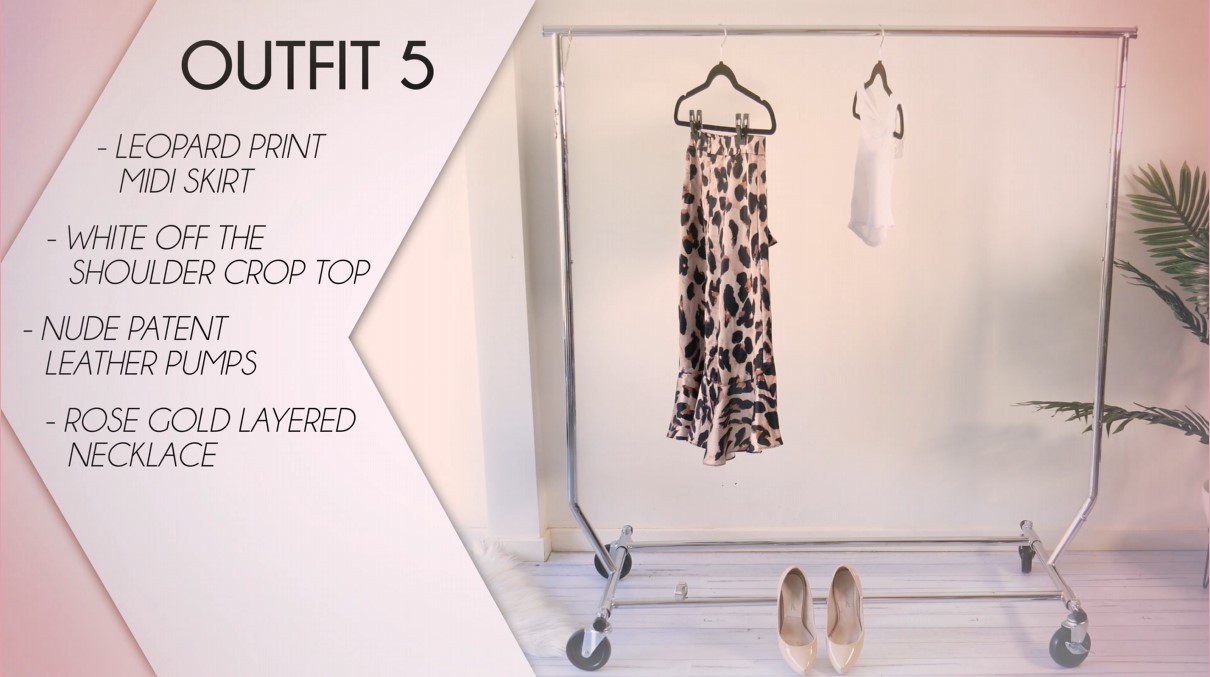 I feel like this is leopard print as we normally think of it. Really sexy but to me it's really fun for date night. This time I'm really letting the skirt be the hero piece of the outfit by pairing it with nude pumps and a white off the shoulder crop top. The rose gold layered necklace brings a hint of pink into the outfit which gives it a little more of a girly touch. There is something about the ruffles on this skirt which makes me think that date night tonight should be Latin dancing! Ole!