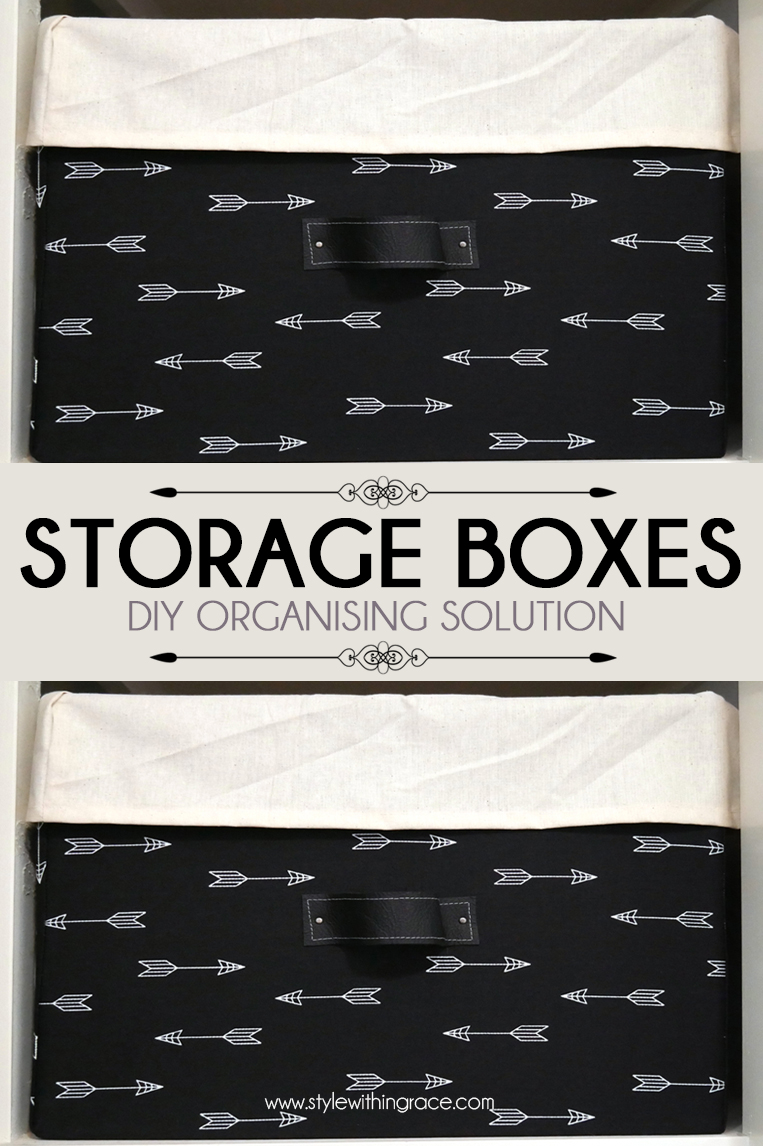 After furnishing and decorating the entire nursery, the next logical step on my to do list was organising all the new baby stuff. I wanted to utilise the closet space as efficiently as possible so I decided to find some storage boxes or baskets to fit into the shelving space. Before I delved into making my own storage boxes, I seriously searched everywhere for something that would fit. Kmart came the closest with their collapsible storage box. I had even bought 4 of them and was ready to tick that item off my to do list. But when I put the first one in the space it really wasn't wide enough.
I wanted to do better. I wanted to make the best use of the space available in my nursery closet. Using Kmart's storage boxes certainly would have been cheaper though. So if you can find something already out there to fit your space, I would recommend just buying them. But if you want a perfect personlised fit like I did, then here is how you do it.
What You Need:

– Foam board (from Kmart for $5.00 each)
– Duct tape (White is preferable)
– Cutting Mat
– Cutting Knife (or a Box Cutter Utility Knife)
– Scissors (or Pinking Sheers)
– Fabric for the outside of the boxes (4m from Spotlight for $12.50/m)
– Calico for inside the boxes (5m from Spotlight for $5.99/m)
– Scraps of leather (from Spotlight for $14.99)
– Long metal fasteners (from Spotlight for $7.99)
– String
– Pins
– Needle
– Sewing Machine
Total: $147.93
(Which is about $37 per box)
Like I said, not exactly the cheapest option. There are ways you could minimize costs though. You could use any cardboard you have lying around instead of having to buy yourself the foam board pieces. The fabric you chose for the outside of the boxes makes a big difference on the overall total as well.
Depending on how many boxes you need, you might be able to get away with using an old leather belt as your handles too or you could forgo the handles altogether as I'm not really sure how much weight they are going to be able to bear anyway. It was more for aesthetics and for pulling the box out of the shelf rather than carrying the box around with whatever you put in it. It comes down to about $20 a box if you make these cuts. Still Kmart is a better option if you can find something that fits but if you are a perfectionist like me than read on to make your own.
---
Step 1:
The first step is to thoroughly measure your space. Decide on a width, height and depth that will fit into your shelves perfectly! Then start measuring out the pieces on your foam board and cutting out the pieces with the xacto or utility knife. I started off cutting with some scissors but they left the foam pieces squished and uneven. A knife is definitely the way to go here. Make sure to cut it on a cutting mat otherwise you will slice into whatever is below. You don't want to wreck your kitchen table.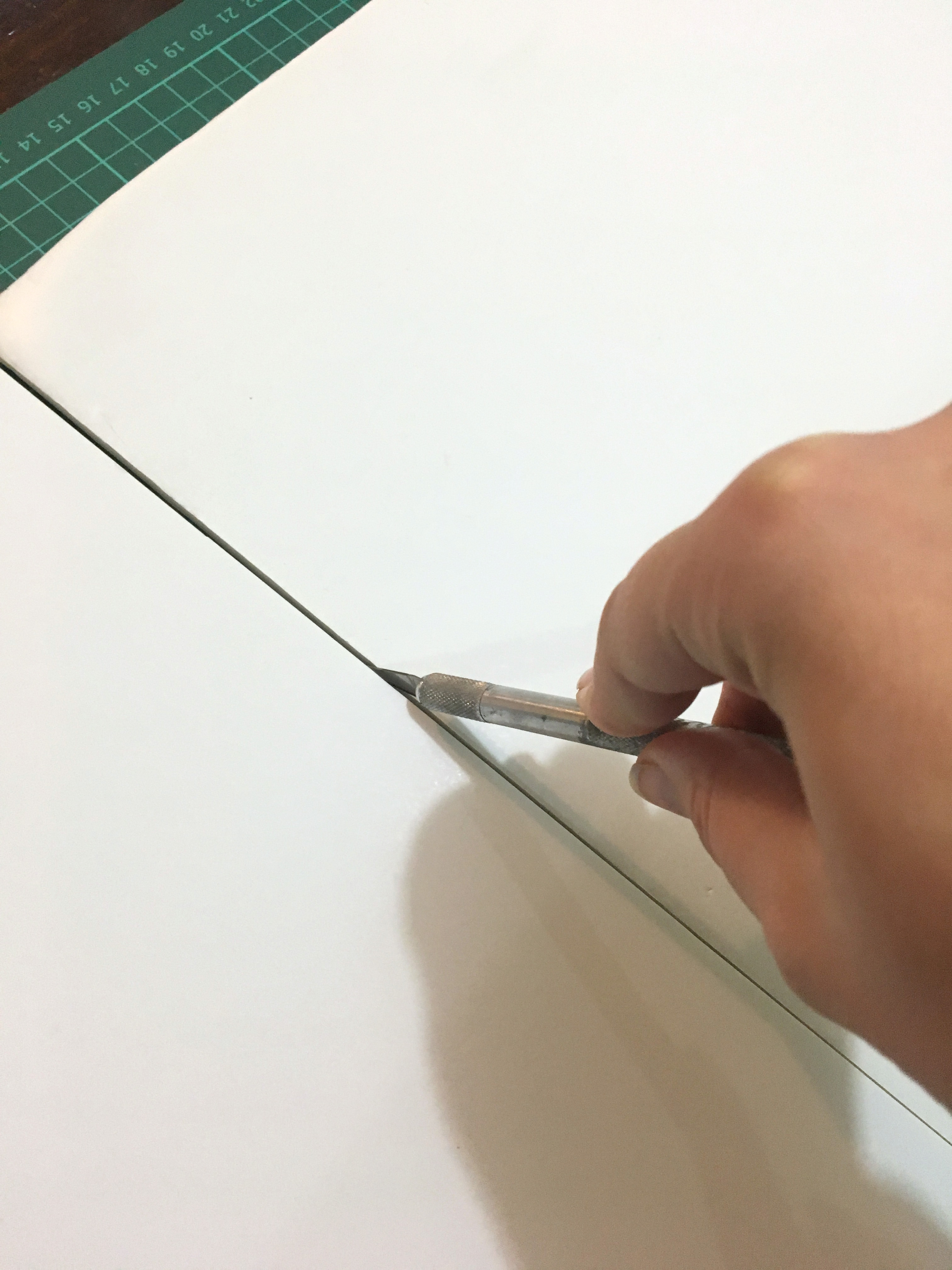 For each box you will need one piece depth x width, two pieces depth x height and two pieces height x width. My boxes were 38cm x 30cm x 50cm. Except for the one on top where the shelf was a little bit smaller. I also wanted to use the off cuts of the foam board as much as I could. The fourth box was 38cm x 26cm x 50cm.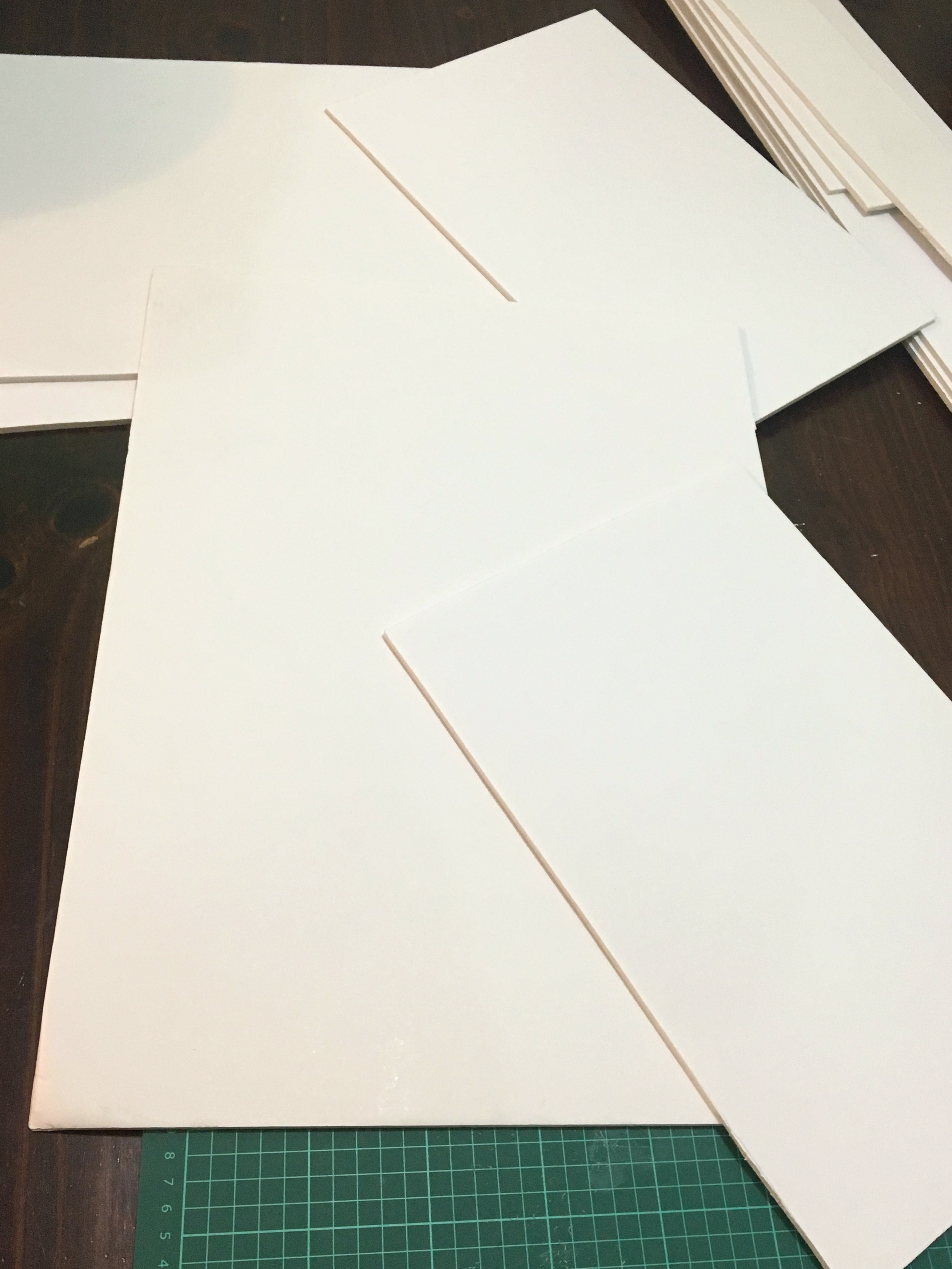 ---
Step 2:
After you have cut out all your pieces, the next step is to tape them altogether. I laid a strip of the tape on the table and then placed the biggest base piece on top to get the smoothest stick. I then got my side pieces, placed them on top of the base piece and while holding them in place pulled the tape up to meet them. To create as sturdier box as possible, I taped on both sides, inside and outside the box. When sticking down the overhand on the bottom and the top I cut it down the middle until it reached the box so I could get a clean fold.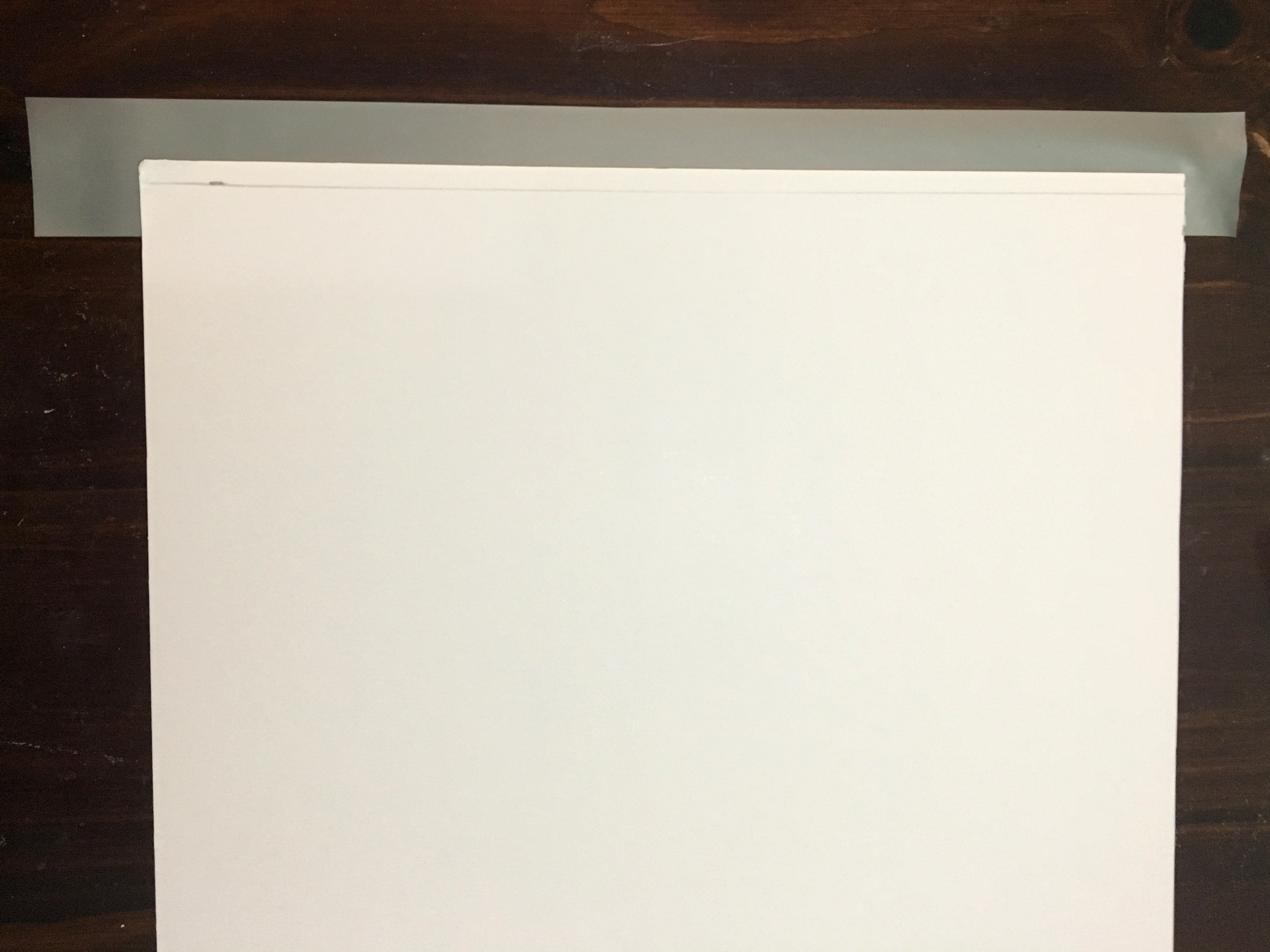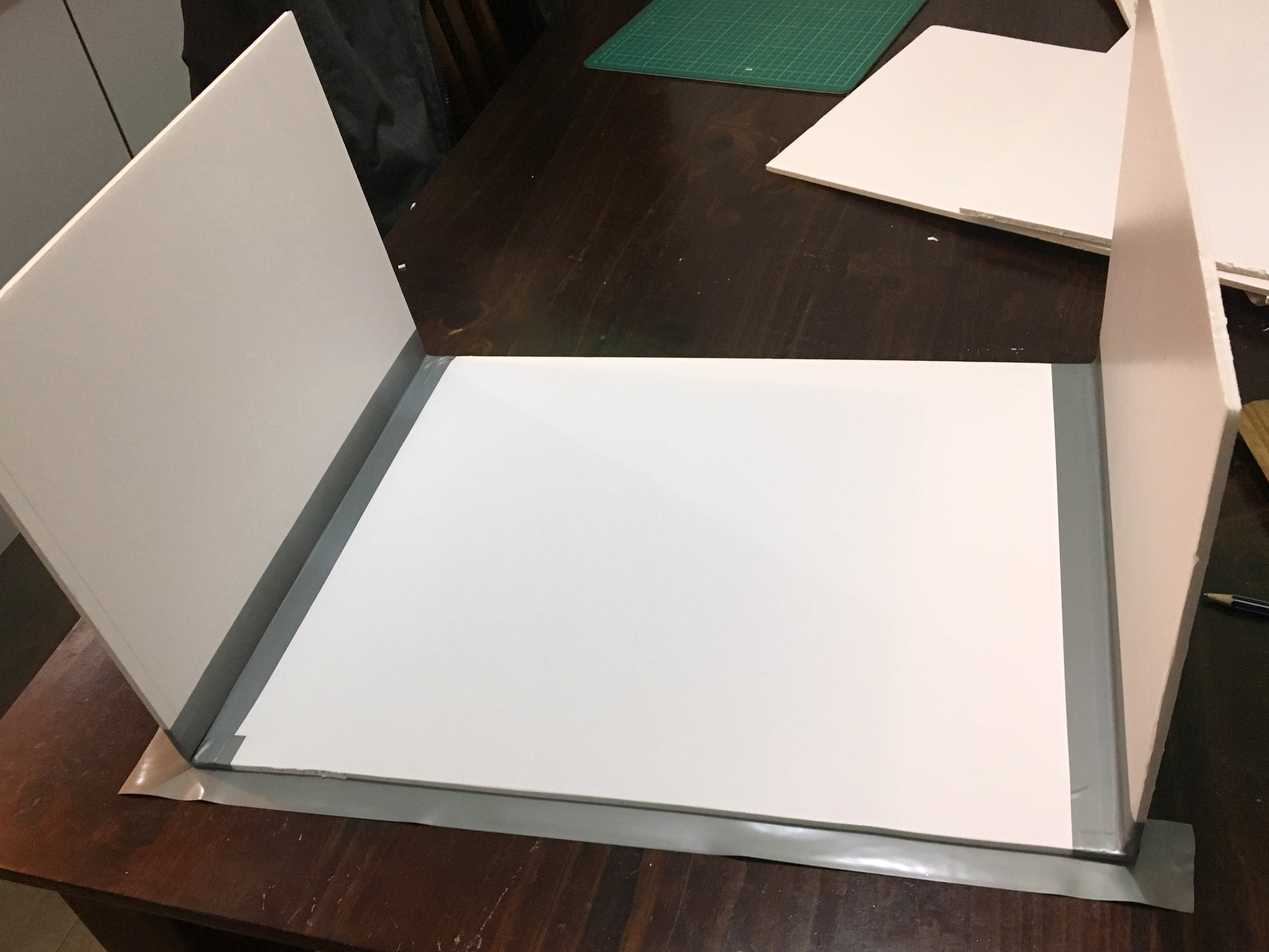 Repeat with each piece. The two end pieces are the easiest. Once you get to filling in the box it gets fiddlier. Continue until you have completed your box shape and then repeat for however many boxes you wish to make. It doesn't matter too much if your tape bubbles in places as you won't see it in the finished product. As you can see I used grey tape as it's what I had on hand but I would definitely recommend using white tape so you don't have to worry about being able to see through the fabric once you put it on.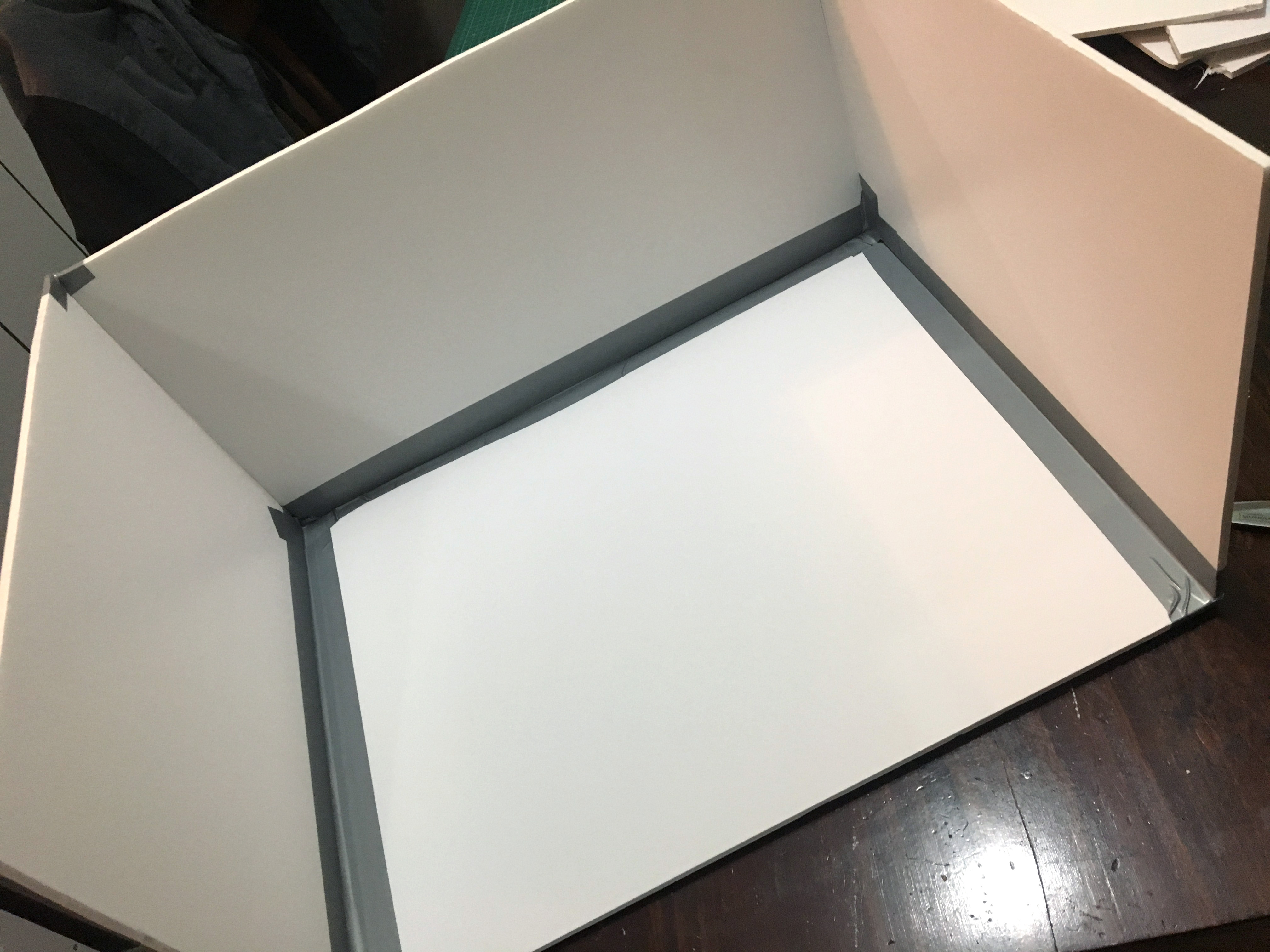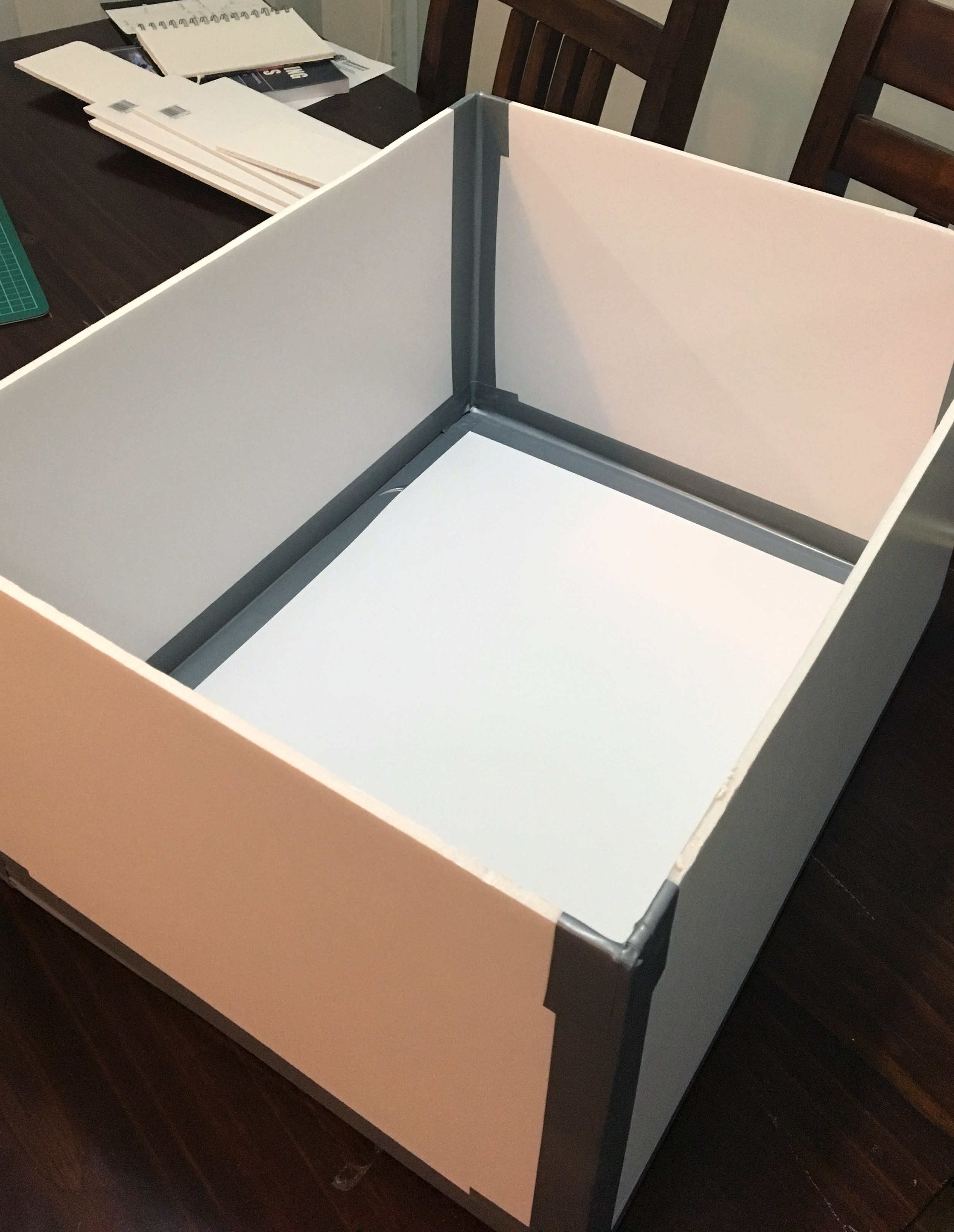 ---
Step 3:
For the outside material of the boxes I did it the lazy man's way. It turns out it was also the more wasteful way. I bought 4m of this black arrow material which was 110cm wide which just happened to fit my boxes exactly! I placed the box on top of the material in the centre and used my patchwork clips to hold the material in place so that I could pin down each corner where I'd need to sew. Make sure you do this with the good side of the fabric facing the inside of the box when folded up! Pin each corner then, unclip your clips and wiggle the material off of your box.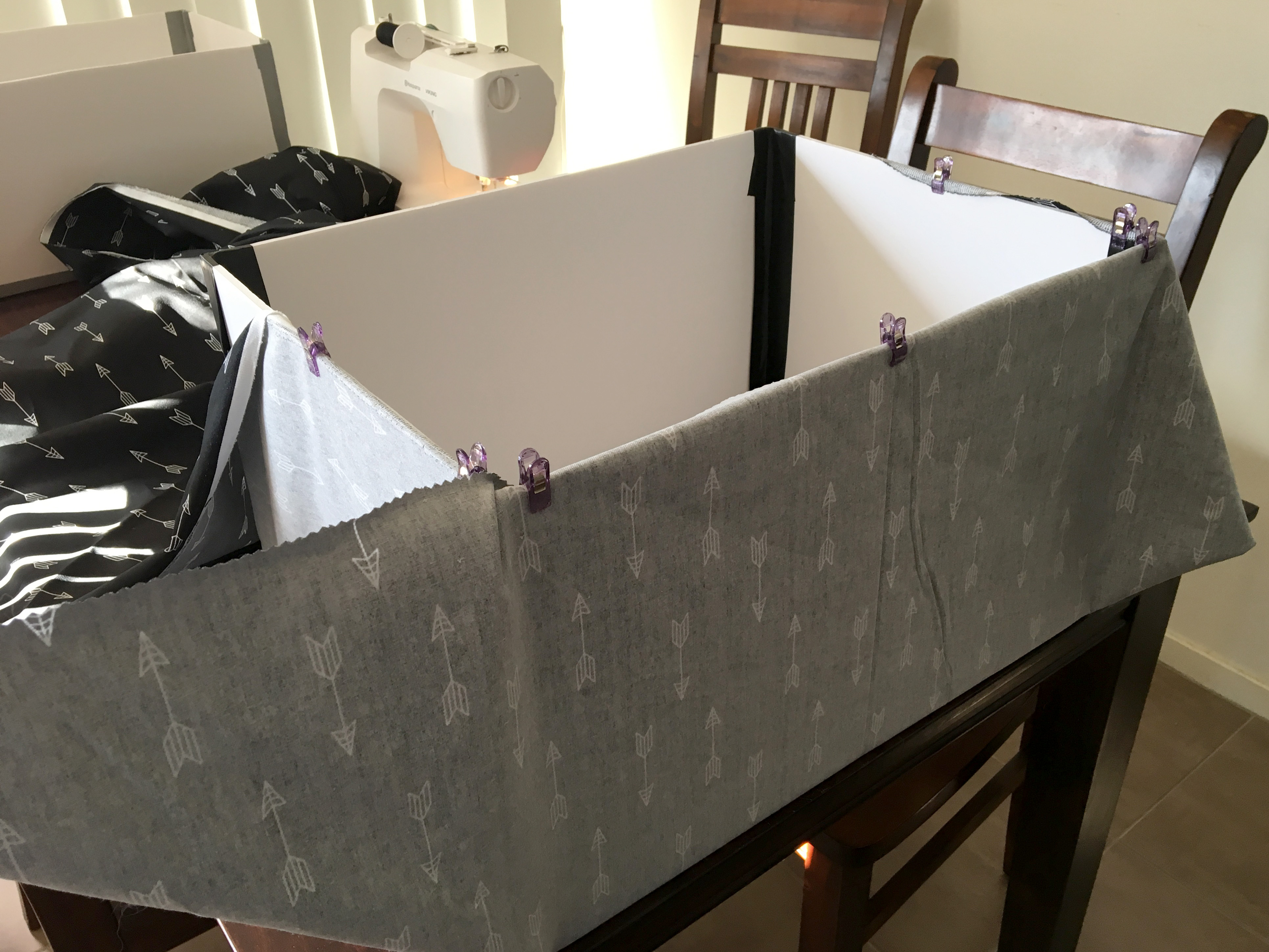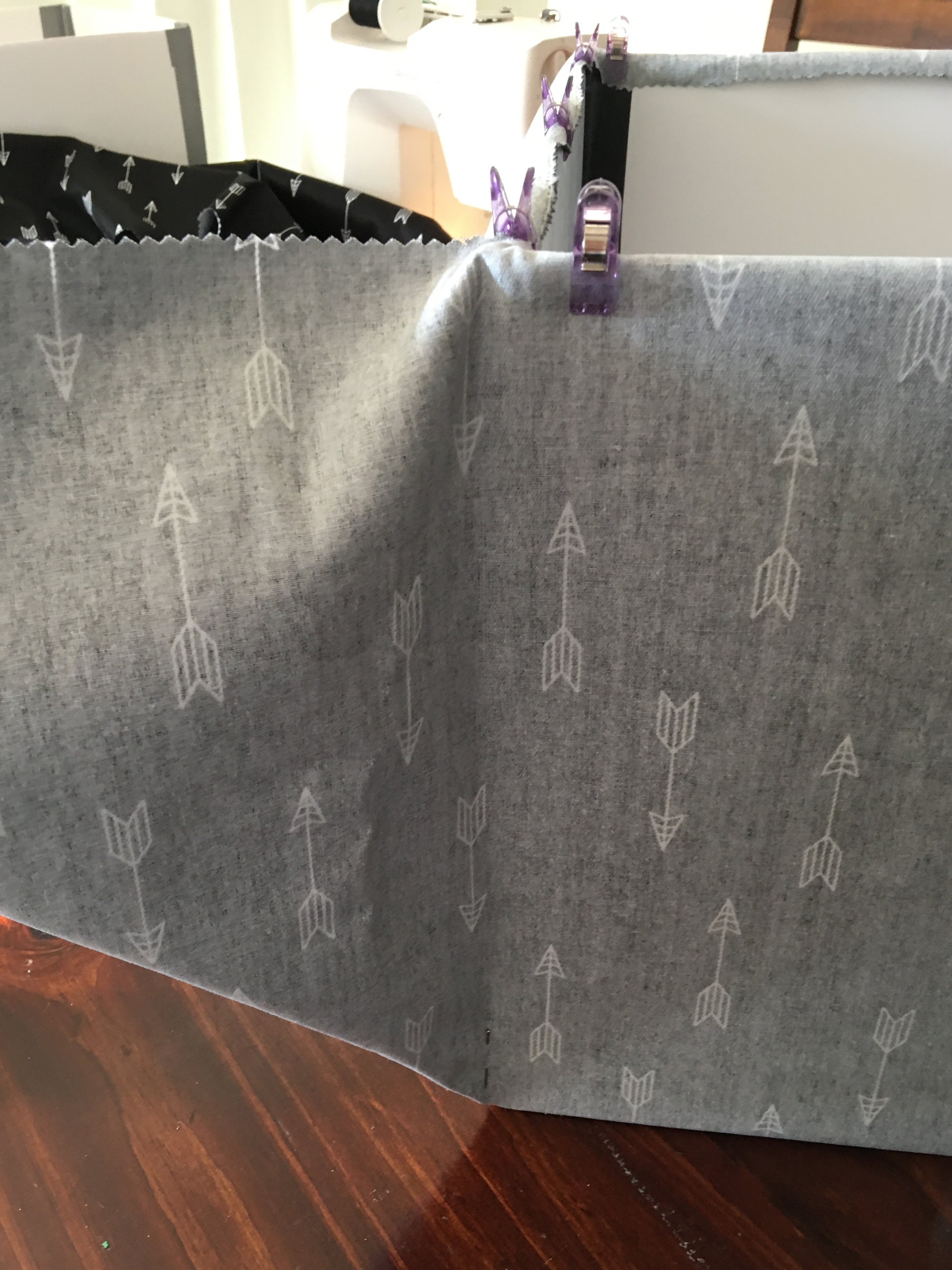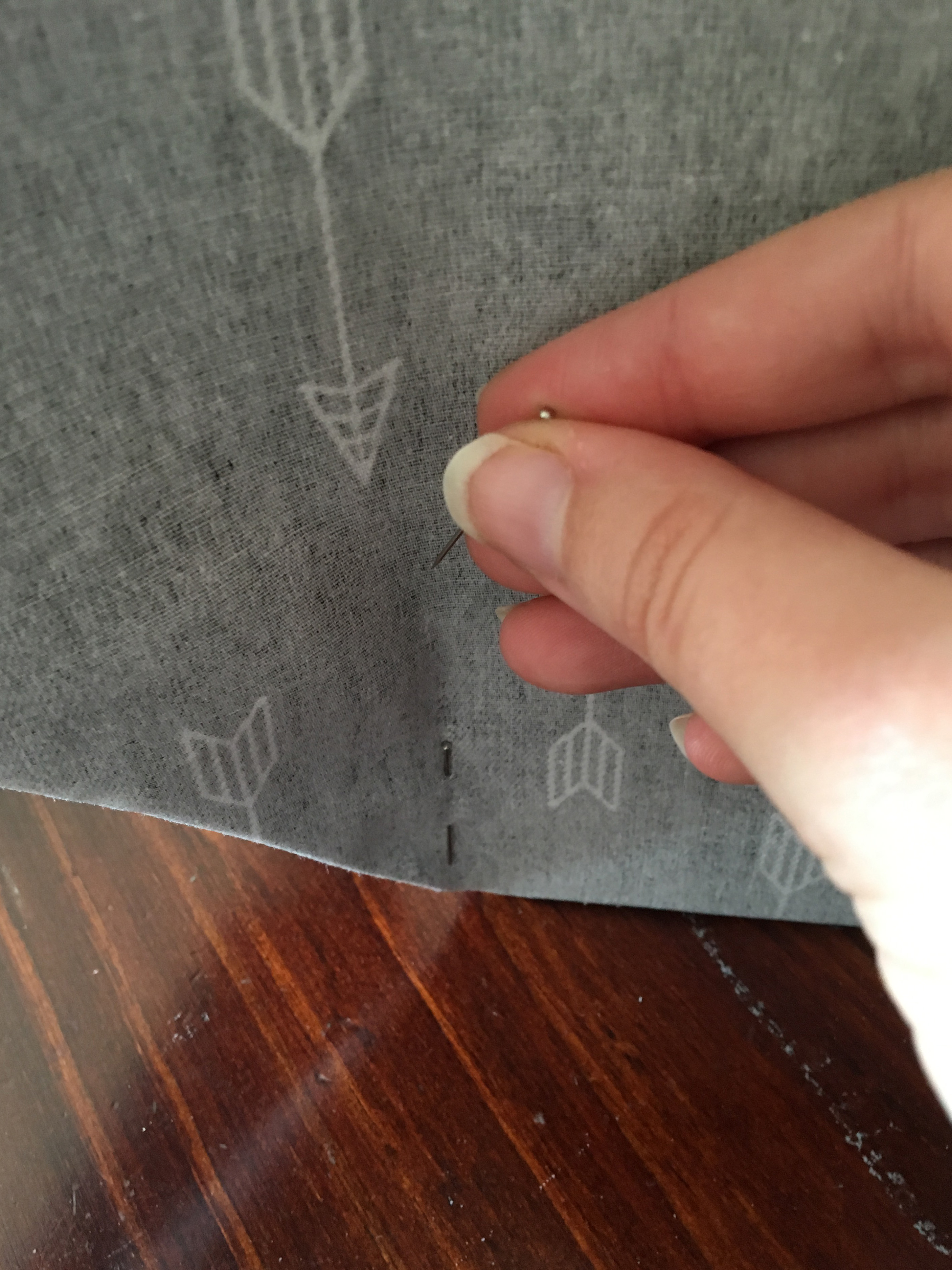 ---
Step 4:
Sew down each corner of your box with string that matches your material. I used black of course. Tie off each end when your done. Then using your pinking sheers or sewing scissors if you have them, cut the excess fabric off each corner. I now have 16 square pieces of black arrow fabric leftover. I wonder what I can do with them. Any ideas?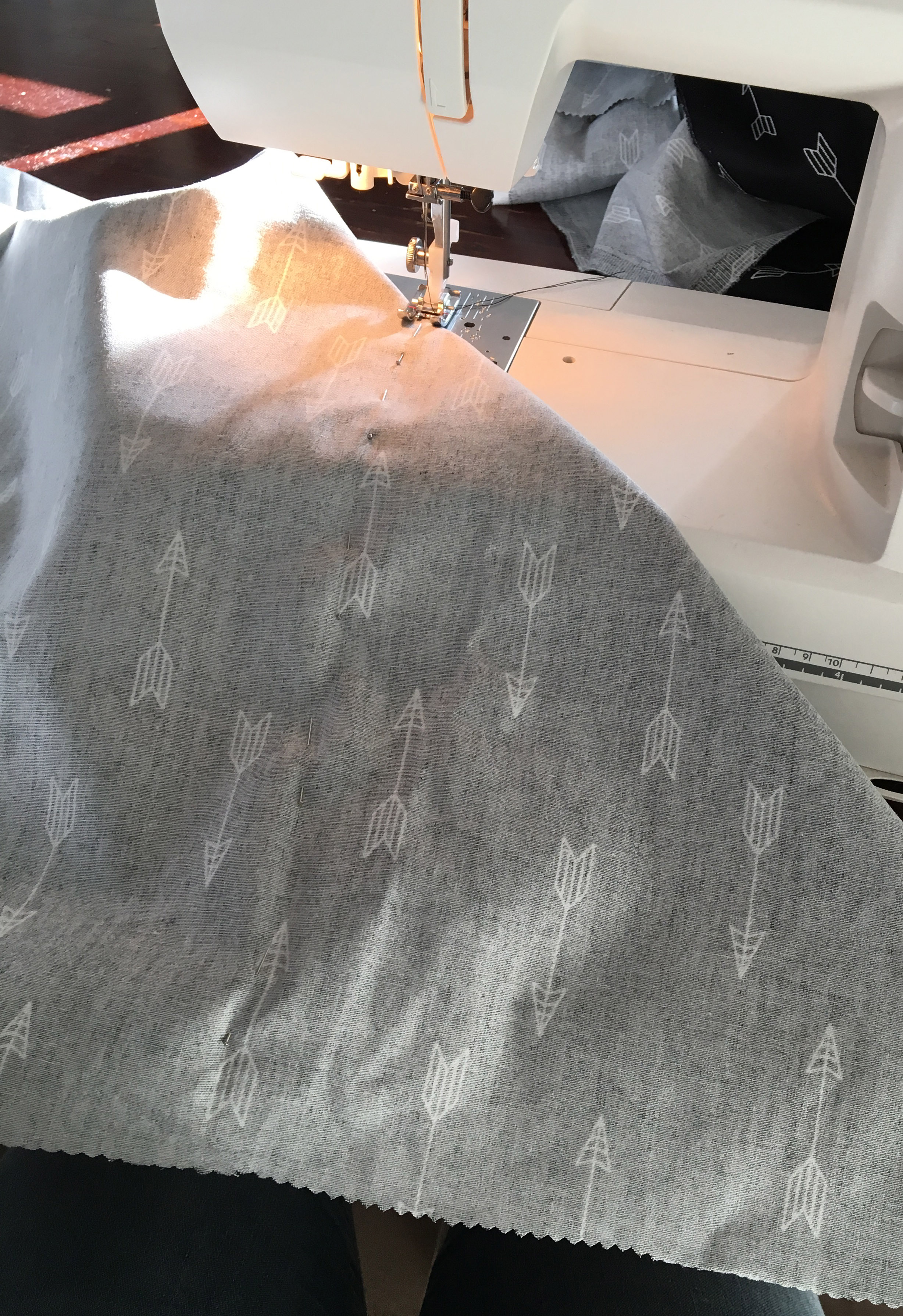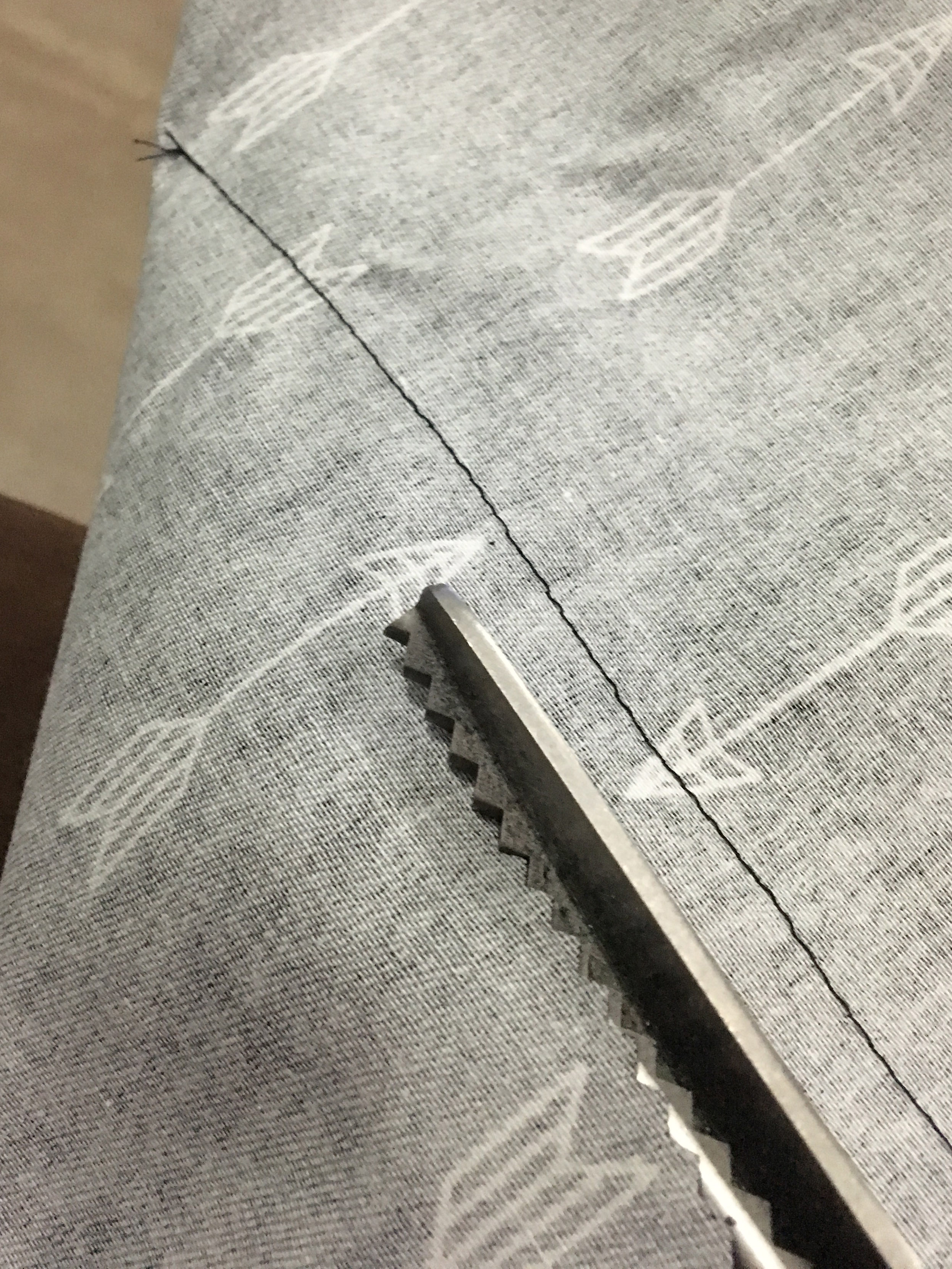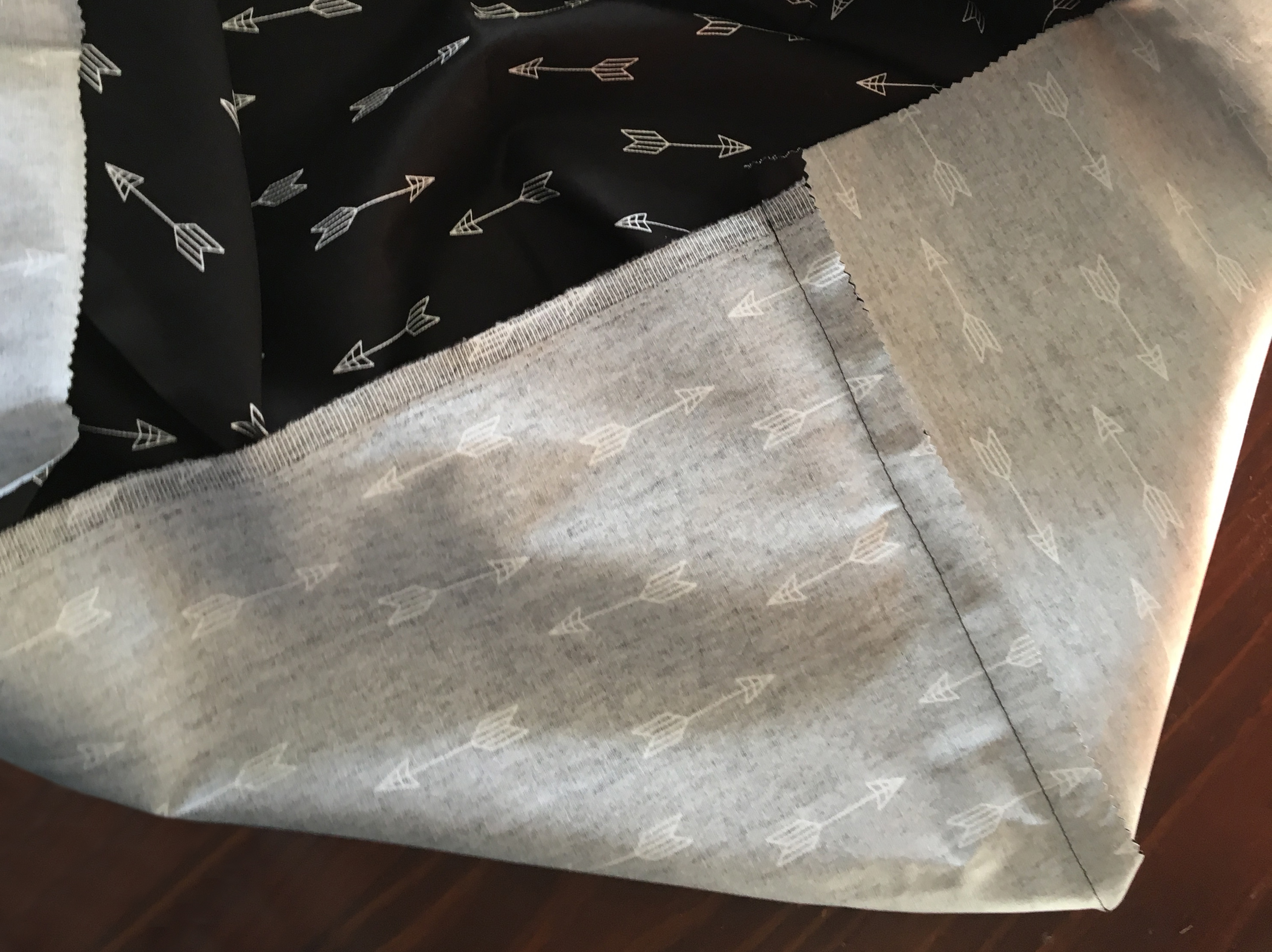 ---
Step 5:
If your fabric has fold marks in it like mine did, it's then a good idea to give it a quick iron. Turn your fabric the right way around and slip your boxes back into the fabric sleeves. Get your glue gun out and stick down the fabric to the top of the boxes. I started with gluing it over the edge and then glued down any overhang.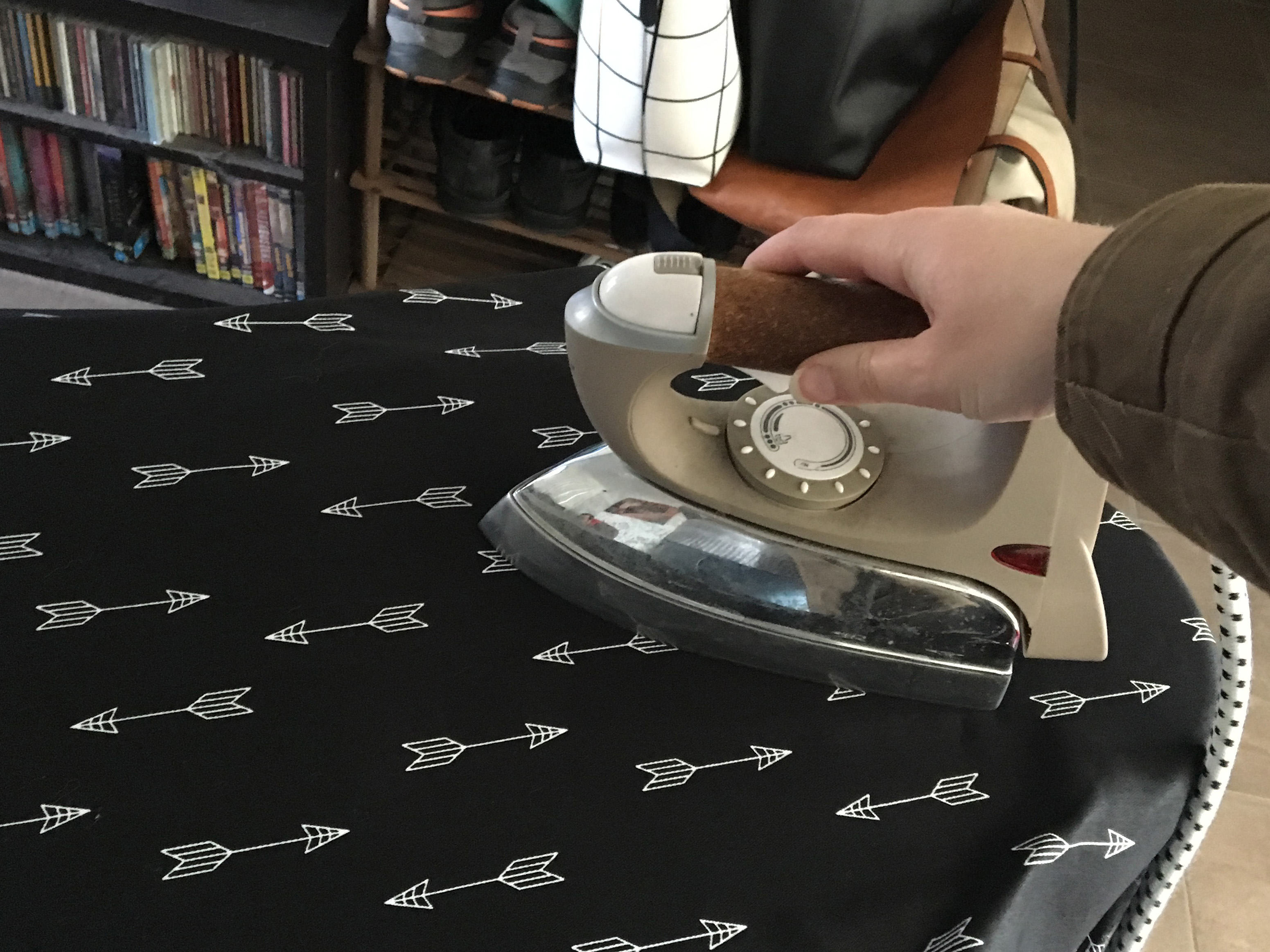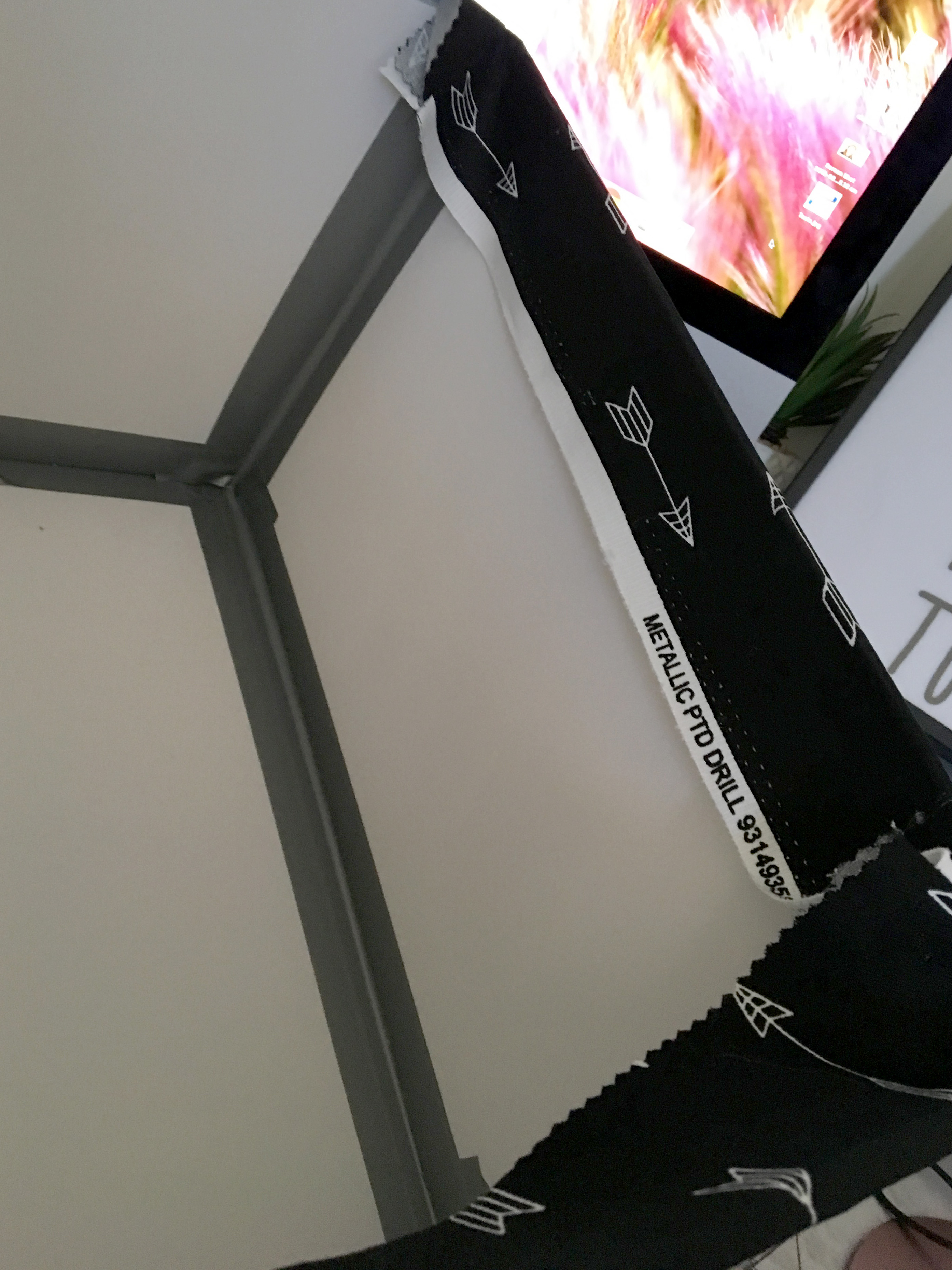 ---
Step 6:
If you want to add handles to your boxes now is the time. I don't think the way I did mine is very secure for much weight bearing so if you want to use them to lift your box when it's full of stuff, you might need to try something more sturdy. This way should do for pulling the box out from the shelf and it just looks super cute. Measure two strips for each side of each box out on your panel of leather or your leather belt. Keep in mind that you will need to fasten them closer together so that you get a lip of the fabric to hold onto. Cut all the pieces out.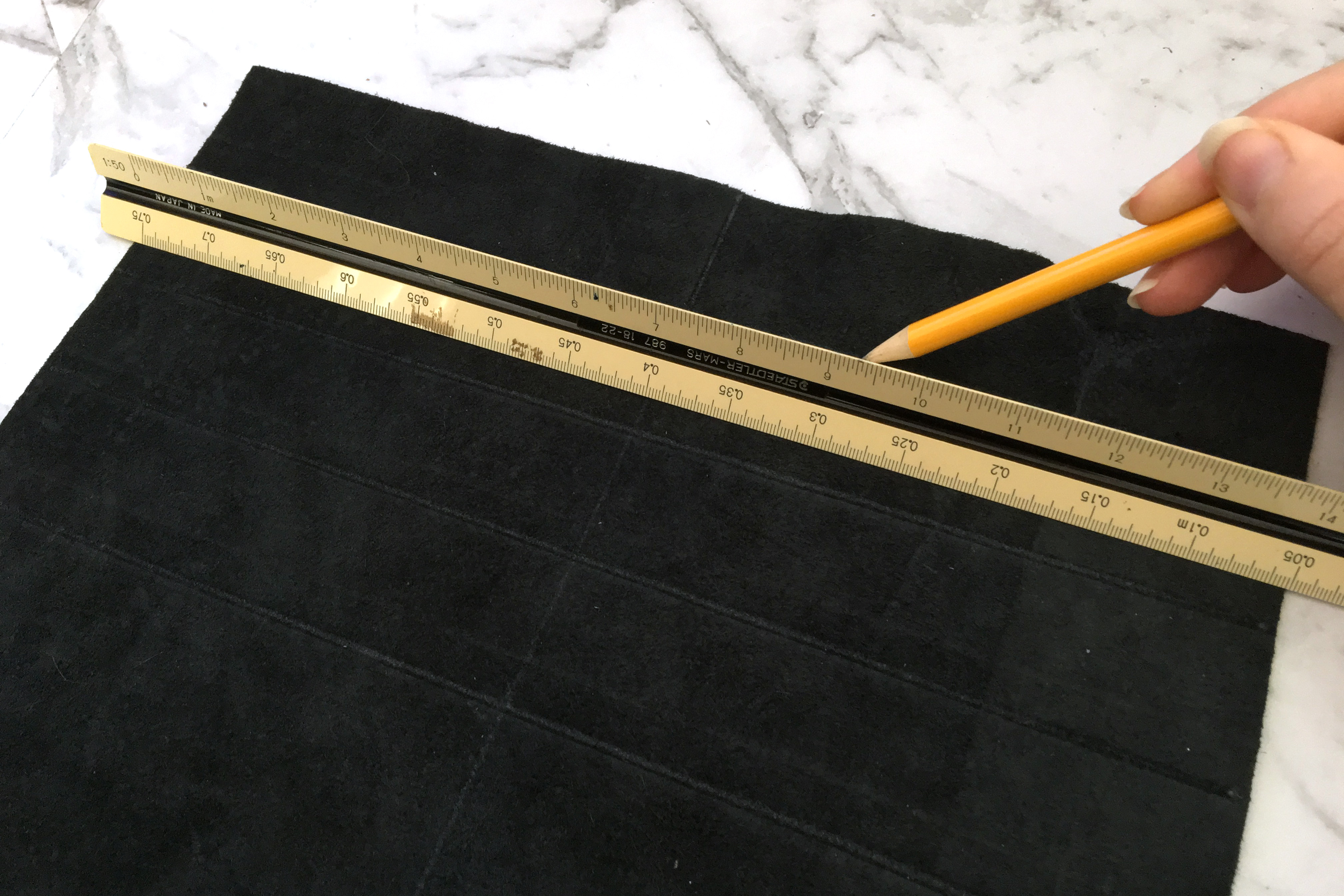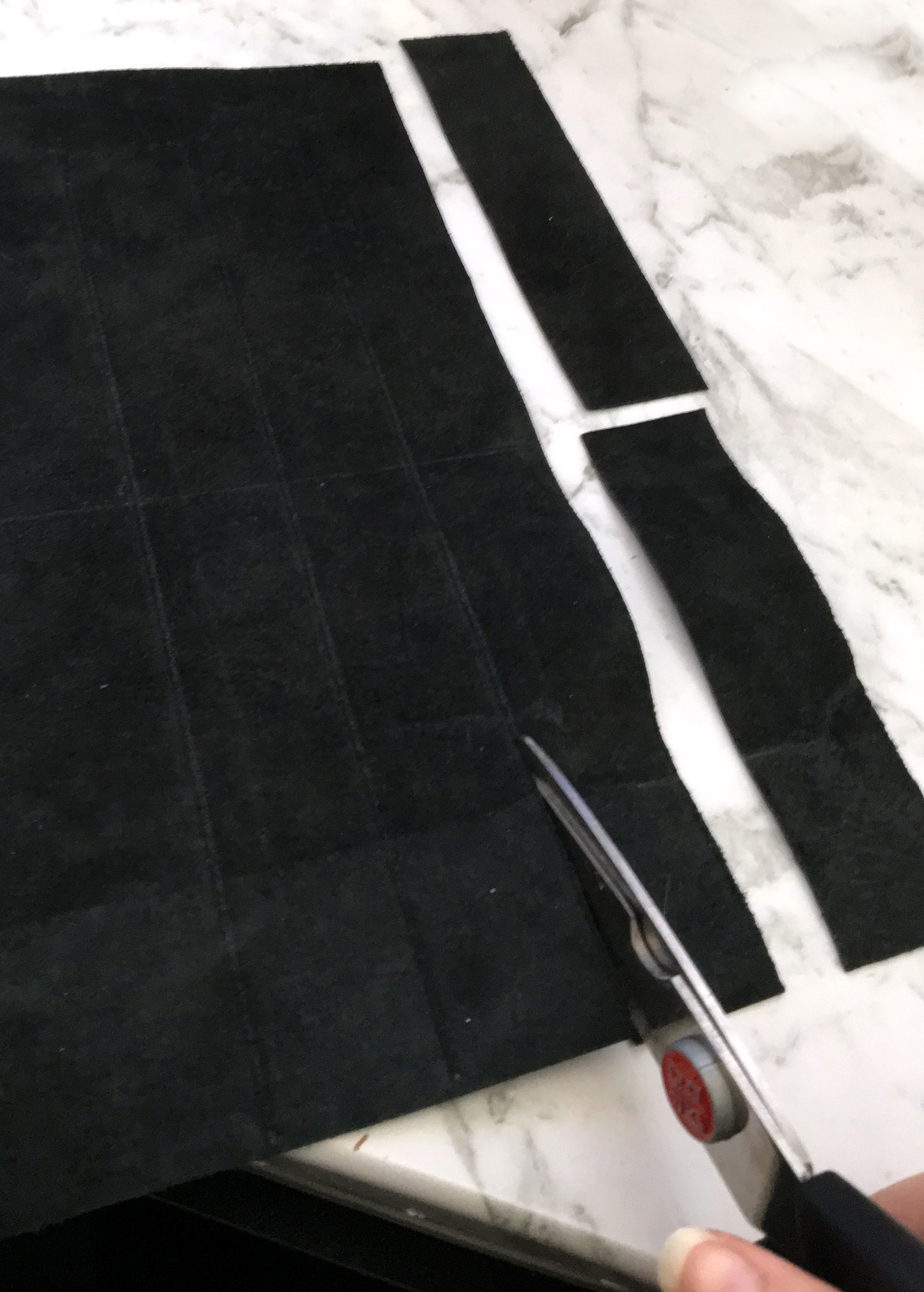 If you up-cycled a leather belt you won't need to do this step. This step is also purely aesthetic so it's up to you whether you want to do this anyway but I think it really made it look more professional. I used a contrasting colour of string and sewed an outline around each strip of leather. Once you are done, use a needle to make sure all the tie off strings are on the bottom side of the leather. Then tie them off and cut the strings shorter.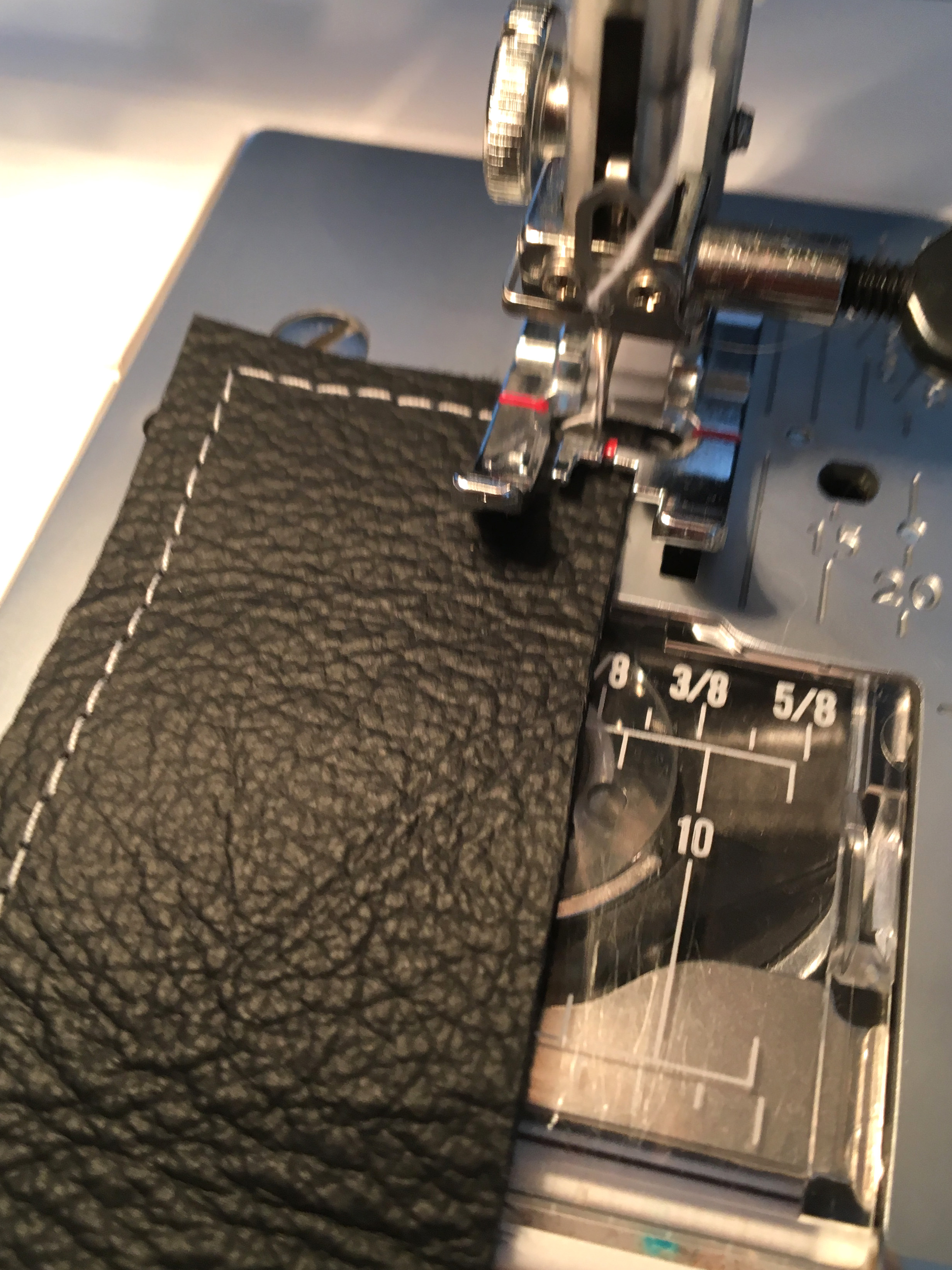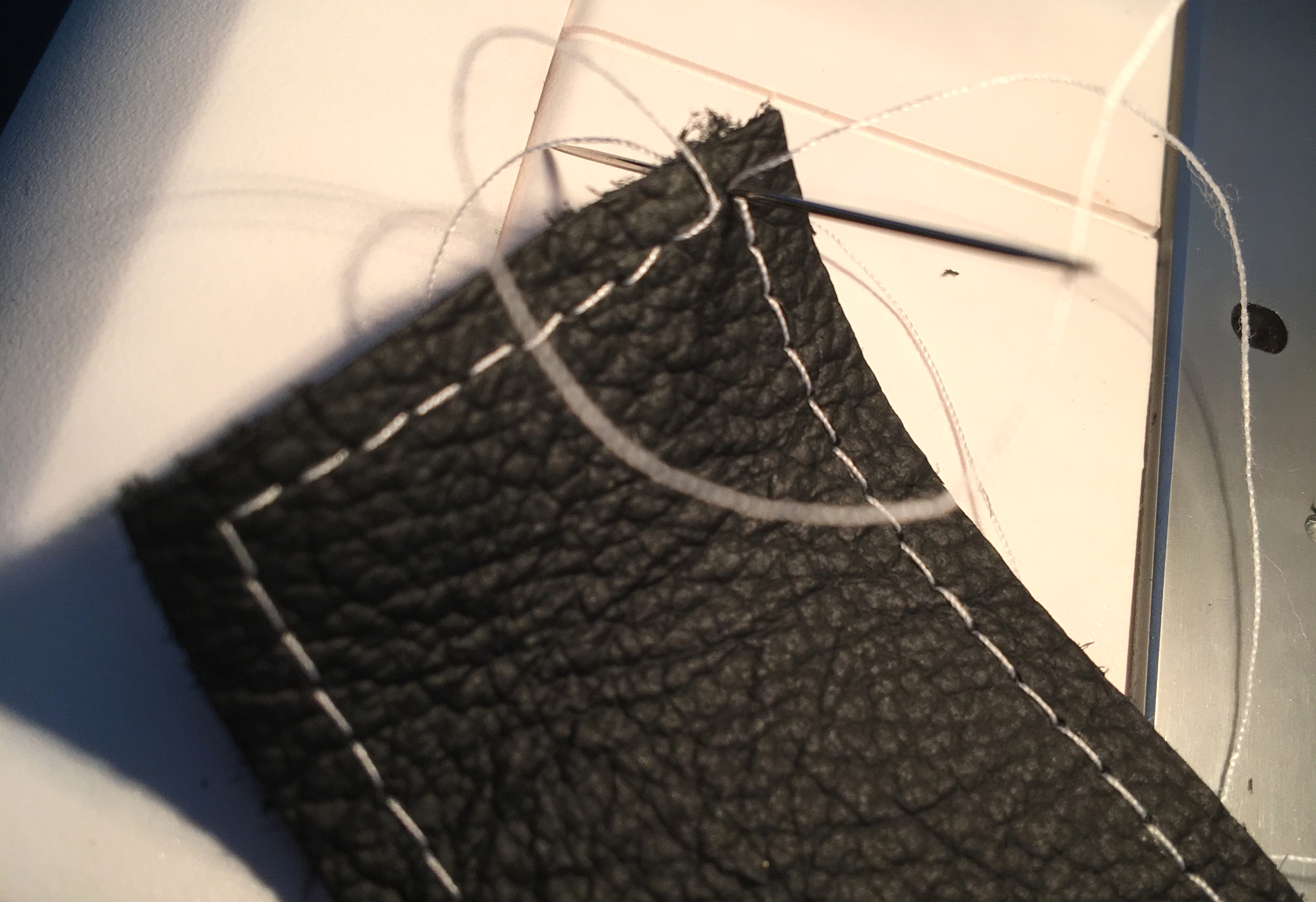 Using your knife, make a small incision in each end of the leather pieces. I tried to just insert the metal fasteners but they weren't sharp enough to pierce the leather themselves. With the holes already cut, you can insert the metal fasteners really easily. I got a mixed metal pack of 99 and decided to go with the silver ones. With 4 boxes, I only needed 16.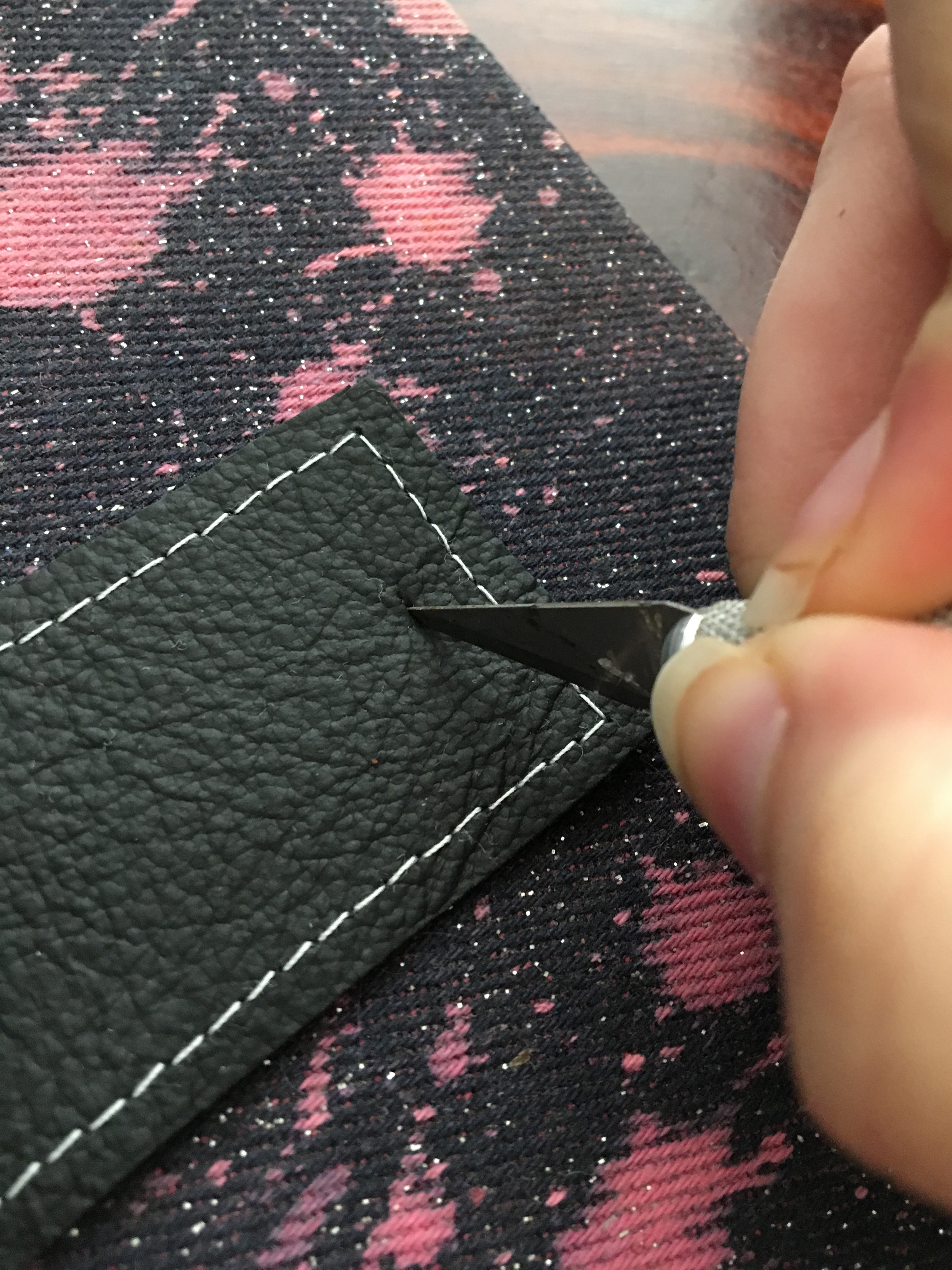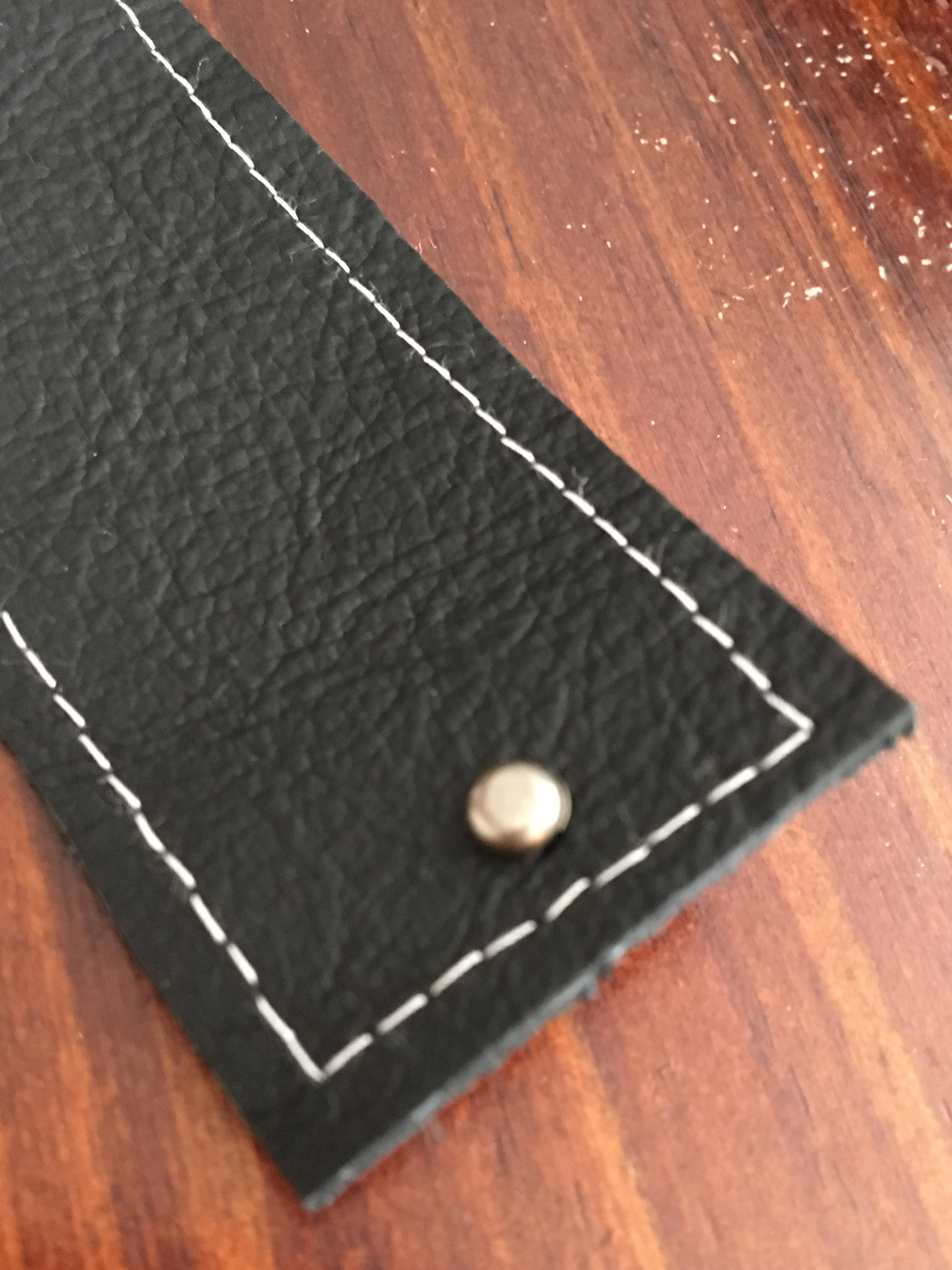 ---
Step 7:
Again using your knife make two small incisions into each end of the boxes where you want your handles to go. I measured to find the middle point and then went 4cms on each side. Make sure you aren't making the incisions too wide as then your handle will sit too closely to your box and won't function very well. Once you have made your incisions, insert your handles with the metal fasteners into each hole and push them all the way through. I stuck an extra bit of tape over where I thought they would come through to try and make the attachment a little more sturdy.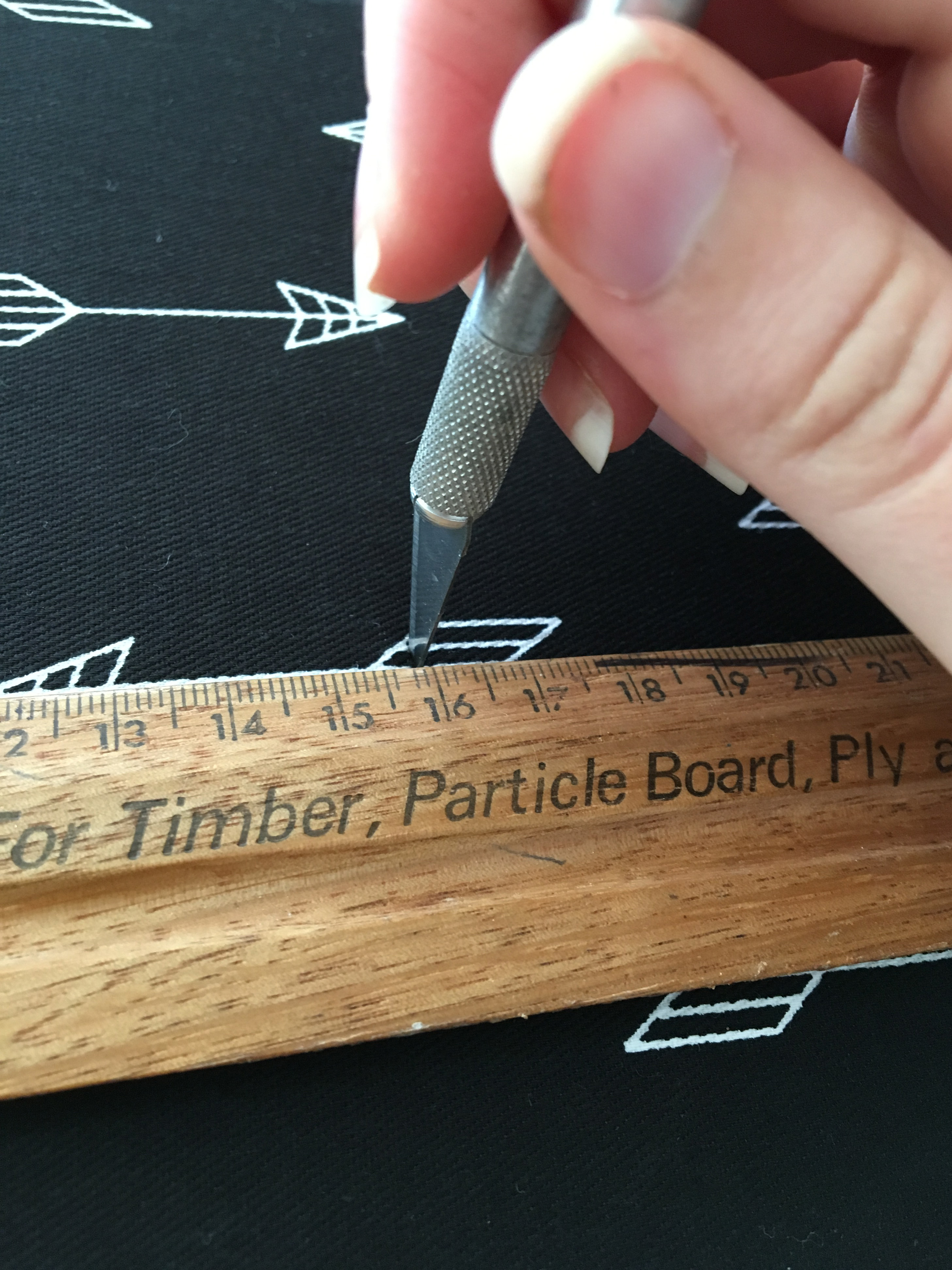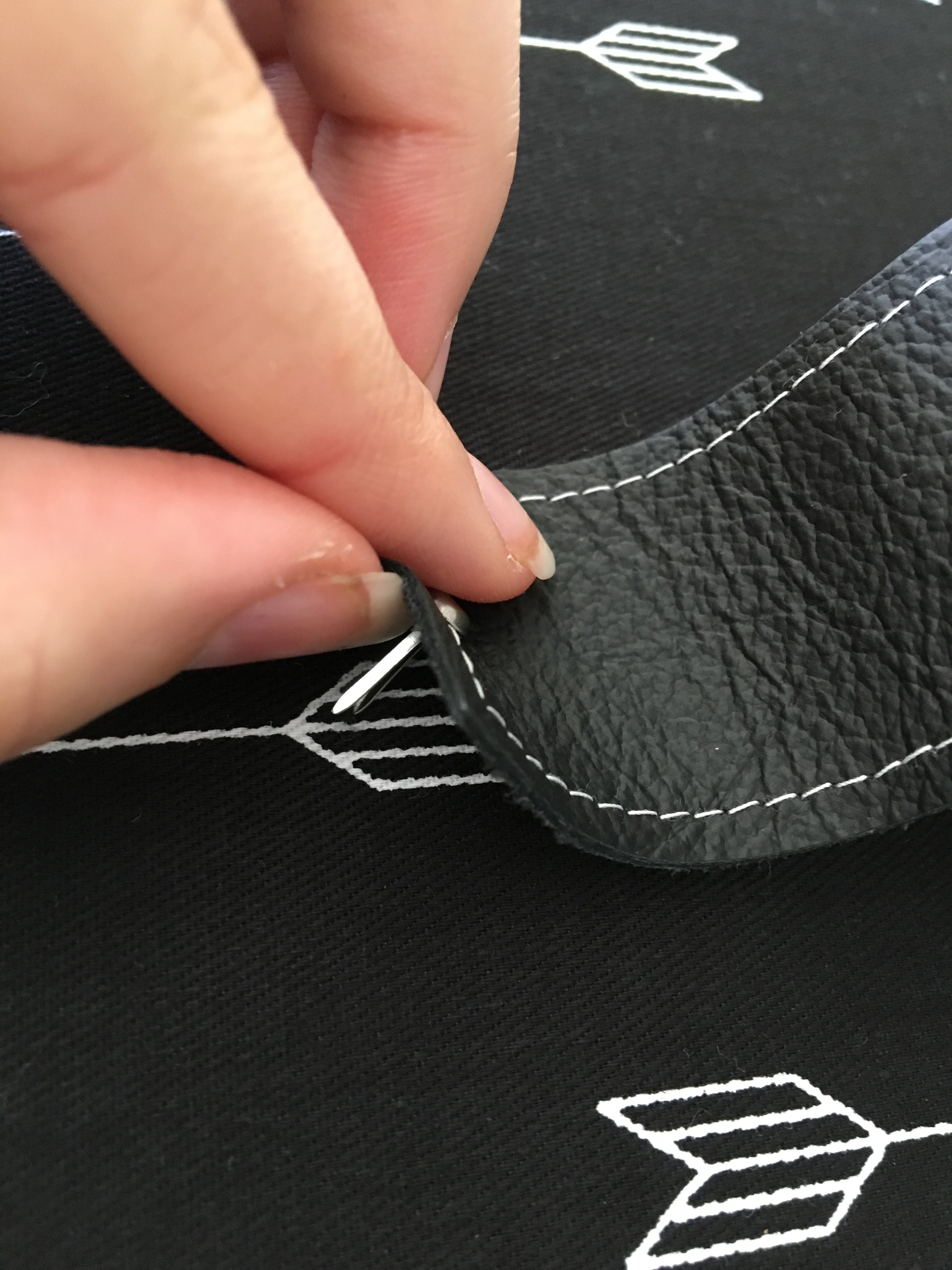 Bend down the two ends of the metal fasteners. Use your knife if you need help. I then stuck down another piece of tape over the top.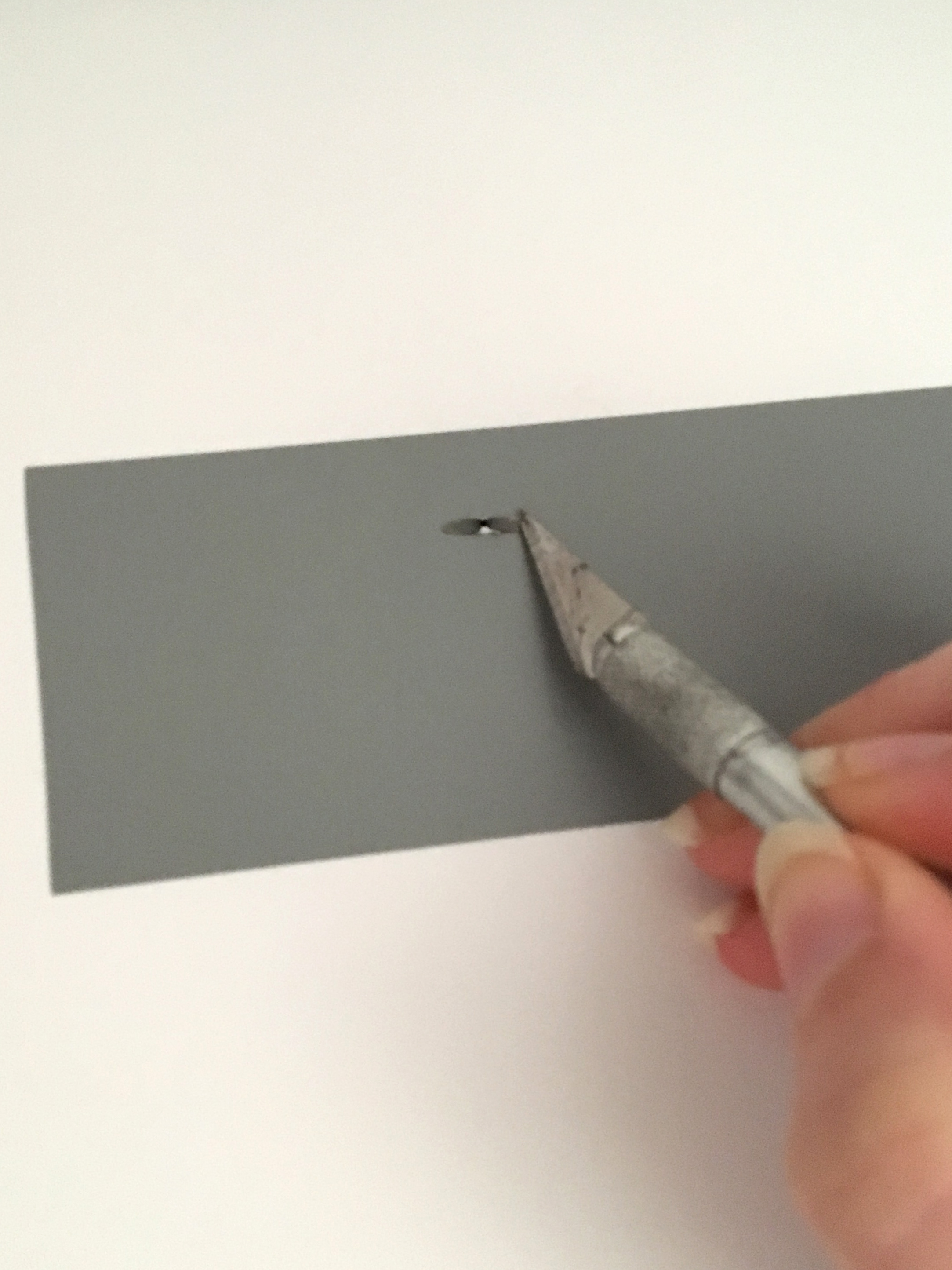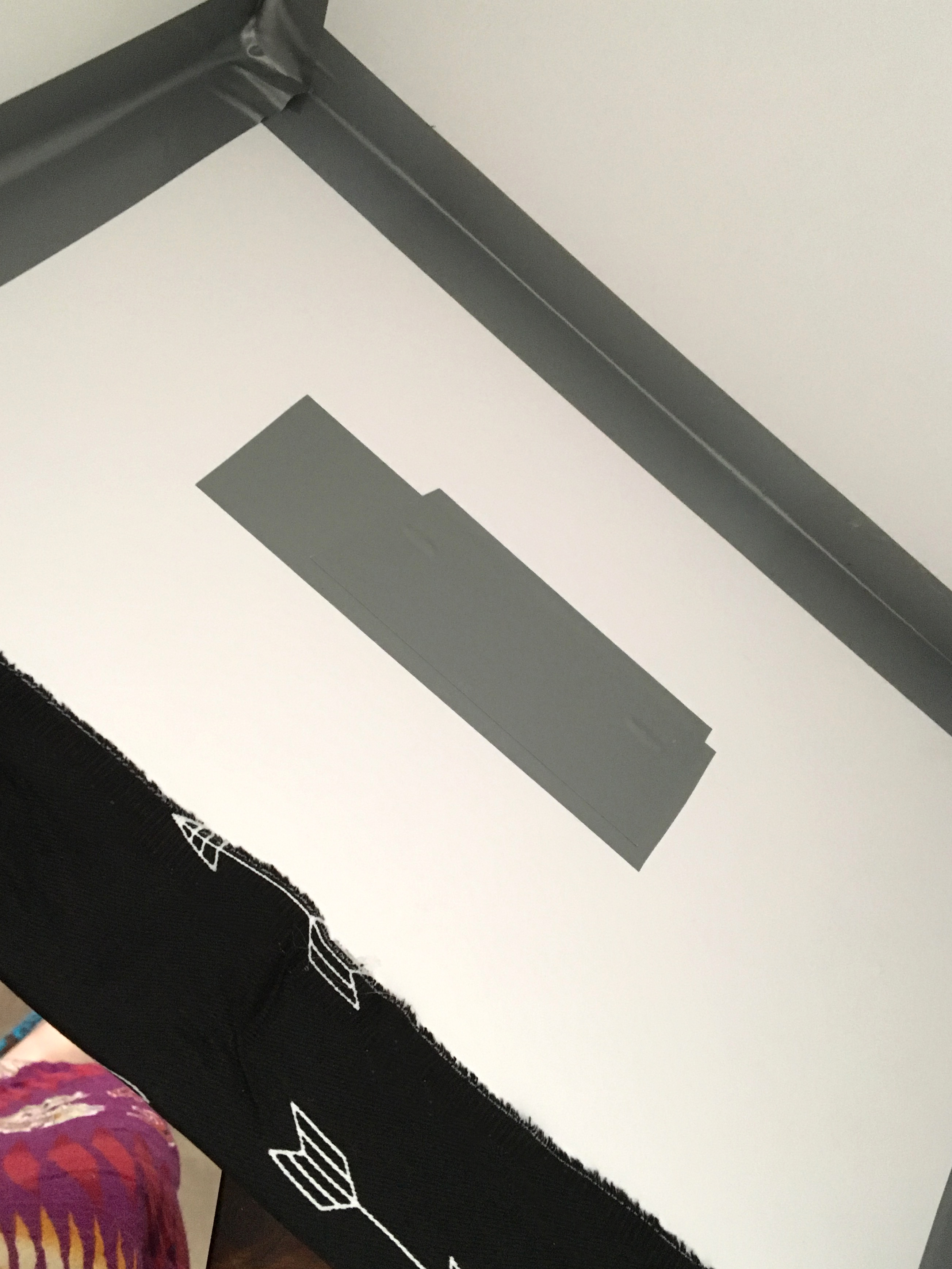 ---
Step 8:
The final step is to make the fabric inserts for the boxes. You can make these in much the same way as the outside pieces of fabric. You just need to make sure you have more fabric at the top so that you can fold it down over the front. I used the cheapest fabric I could find at Spotlight, unbleached calico for $5.99 a metre which was 120cms wide. I got 5ms but I have about a metre leftover because I actually measured and cut each piece separately and then sewed them all together. You get much more fabric economy by doing it this way. You also need to fold over the hem when you are done and sew that down. These could probably have done with an iron as well but I couldn't be bothered at this point.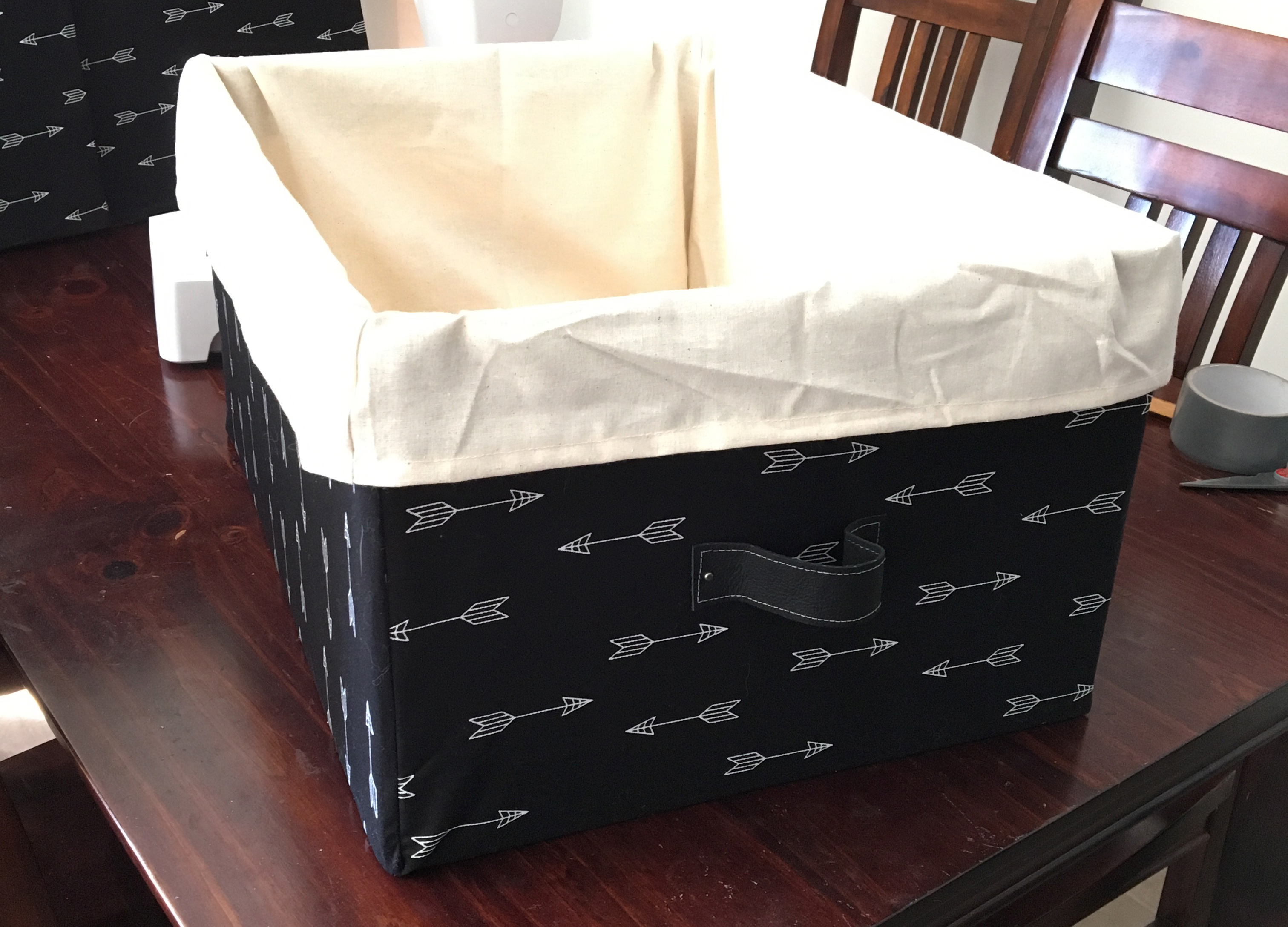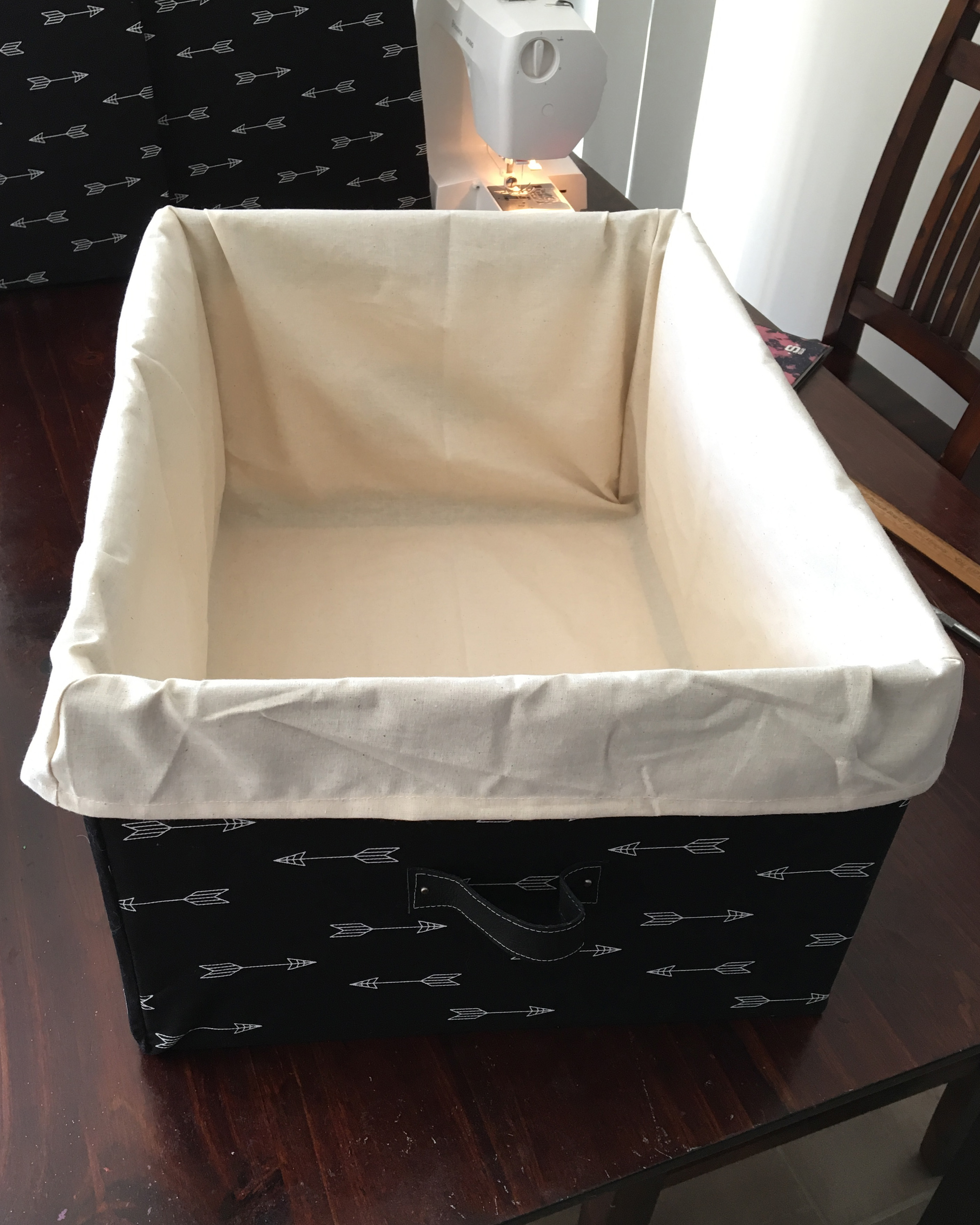 I am so in love with how these look! They match the space perfectly and the pattern even compliments the rest of the decor in the nursery. My only regret was not having the forethought to use white tape. You can most definitely see through the calico to the tape below. It shouldn't be too noticeable when the box is actually full of things though.
I am also very wary how long the handles will last with the fasteners I used but we shall see. I think I will try to store lighter items in these boxes like stuffed toys and clothing rather than full on boxes of nappies. Once I get all the little bits and pieces I need I might do a "how I organised my nursery" post. If that's something that would interest you let me know below!