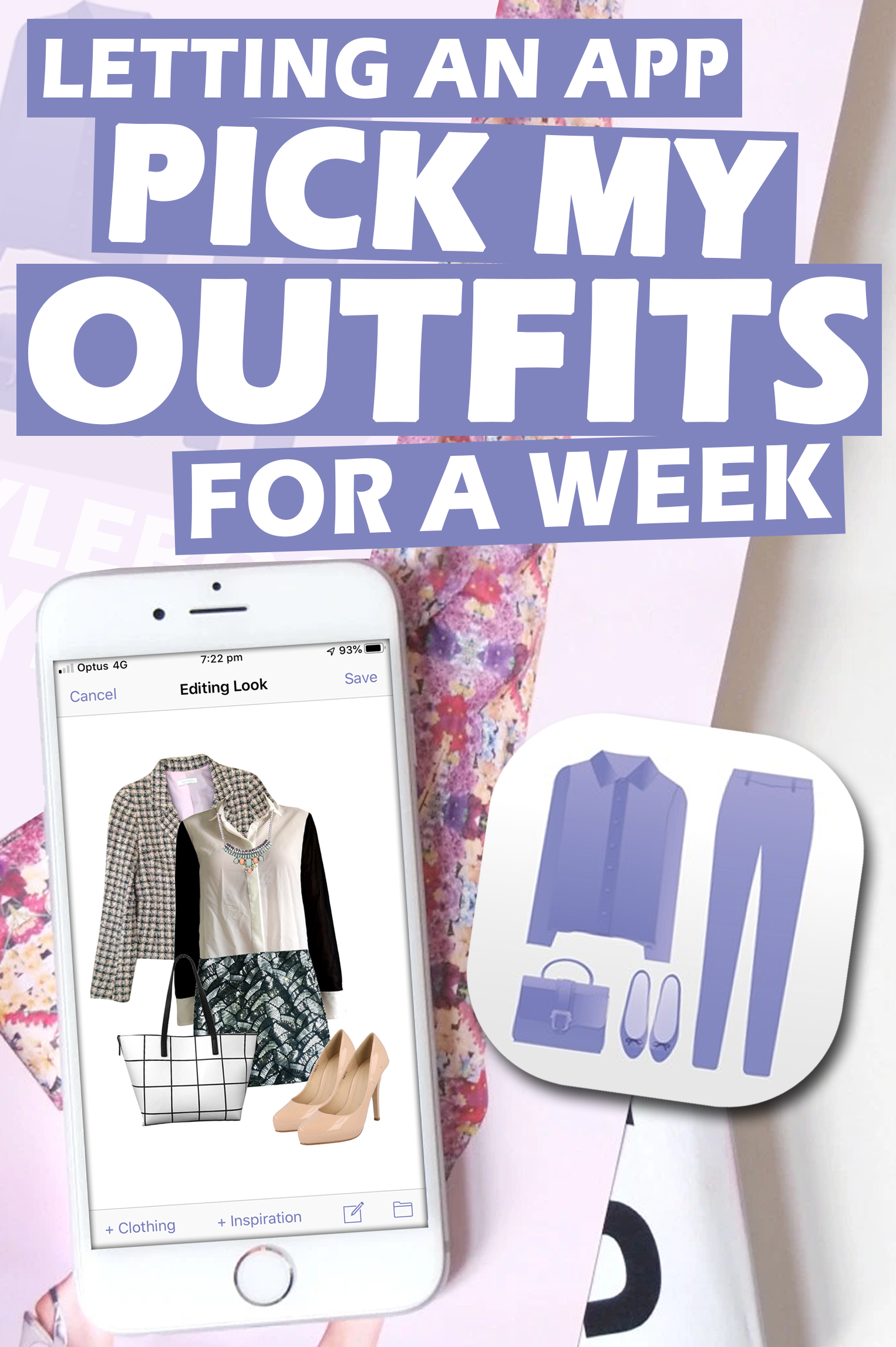 This week just past I let an app pick my outfits. You know I'm always up for a style challenge and I've been wanting to do this one for a while. Ever since this shuffle button turned up within the app. The app in question for this particular style challenge is Stylebook. You might remember my post on it some time ago as one of my favourite closet apps. I've been using Stylebook for quite some time now and I have all my clothes cut out and entered into the app. All the details for the clothes like material, season and colour are imputed as well. I'm unsure whether this outfit shuffle button has any special algorithm, whether it takes into account colour, or most worn pieces or anything like that or whether it just picks totally random items and chucks them together hoping it might come out all right. From past experience I wouldn't be surprised if it was just randomly generated because most of the outfits it suggests really don't go together! And that's what makes this challenge fun! For you all at least. It's probably going to be embarrassing for me but that's what makes it fun for yo.
The idea is I will choose my categories of clothing for each day and then let the shuffle button determine what I'll be wearing. It gives you 10 options so I can choose my favourite out of those but I can't shuffle more than once.
Day 1 – Monday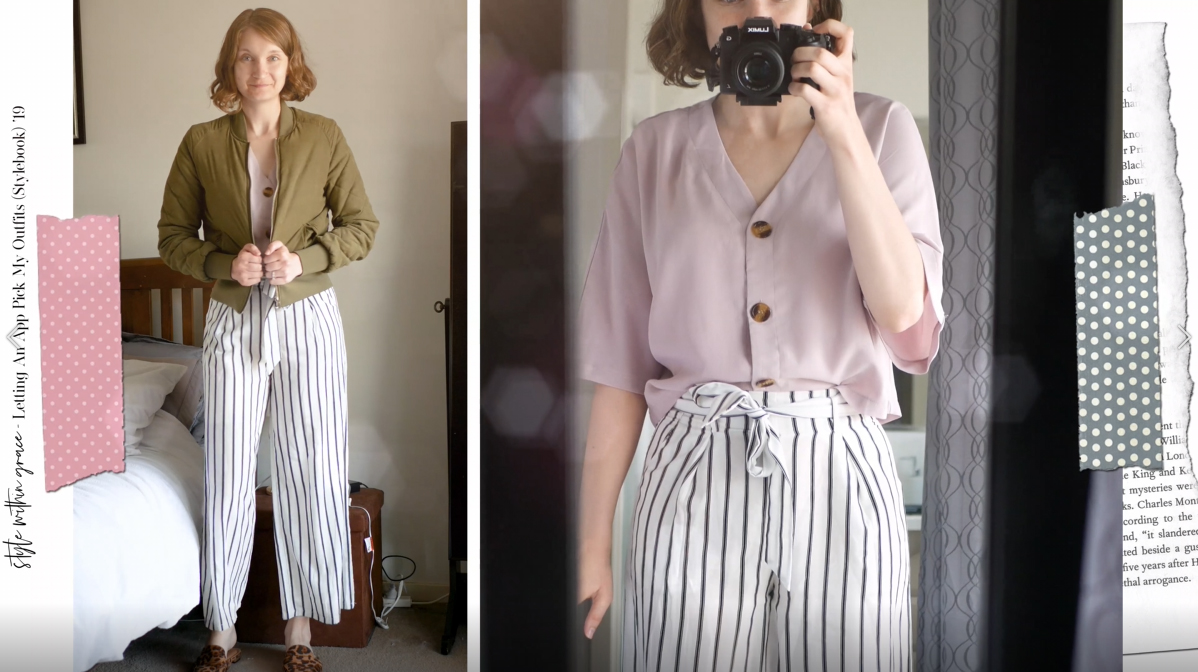 Day one was a casual chores day. Naomi had her one year shots at the doctors, we visited the pharmacy and dropped into Subway on the way home for some lunch. The categories I choose were pants, top, outerwear and flats and this was the outfit I ended up with. I don't think I've ever paired any of these pieces with each other but it wasn't too bad. None of the colours or patterns clashed. The flow of the pants and the top actually weren't too bad together either when I tucked in the shirt. All in all not too bad an outfit to start with for day one.
Day 2 – Tuesday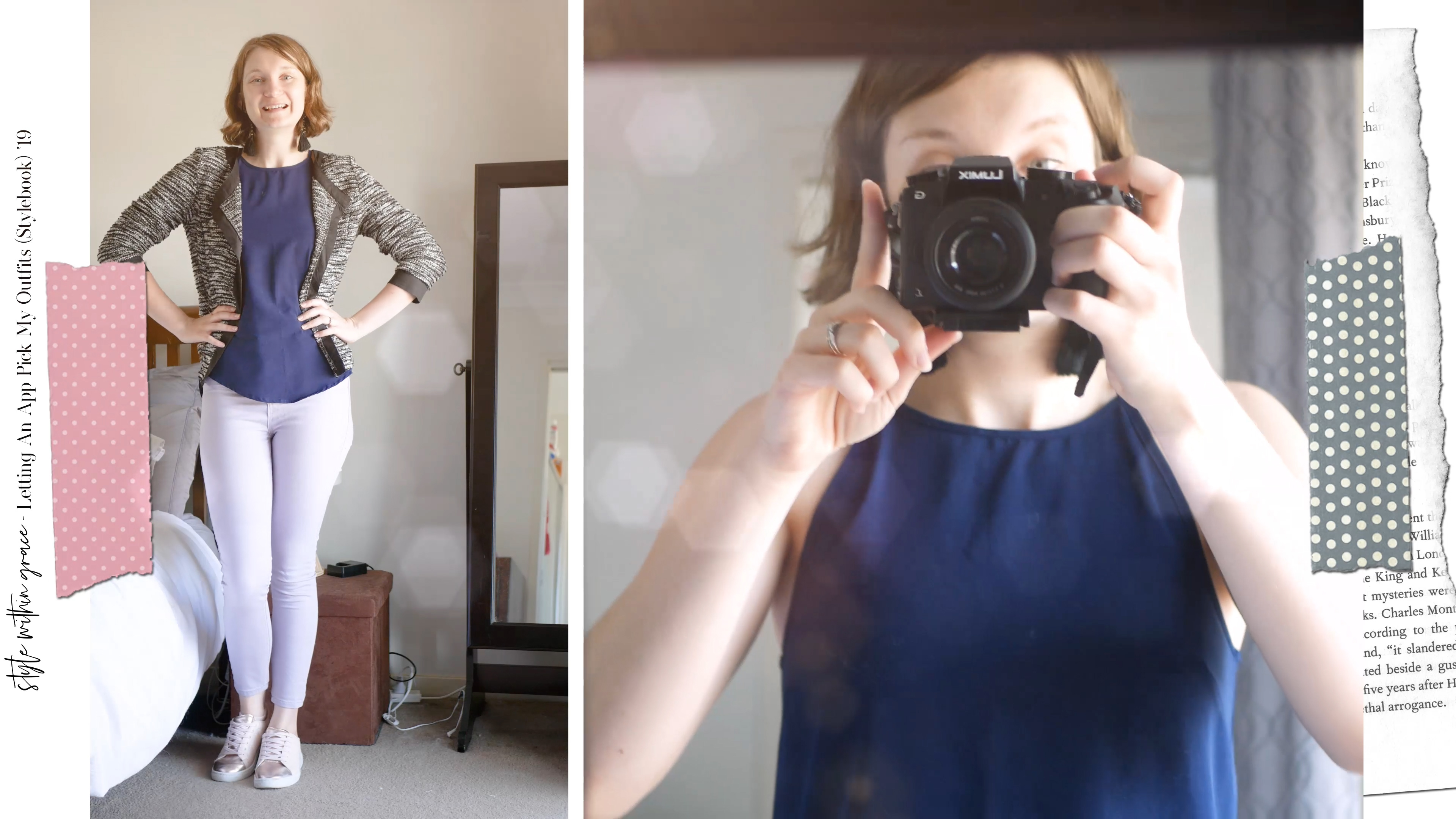 Day two was another casual day at home with Naomi. We ventured out to the park for a play-date in the morning and then ran some errands at Kmart after Naomi's midday nap. This time I chose jeans, a singlet, a cardigan, sneakers and some earrings. The look I ended up with today was a lot more colourful! I wouldn't have put all these colours in the one outfit but I didn't feel too uncomfortable in this combo. It could have been a lot worse!
Day 3 – Wednesday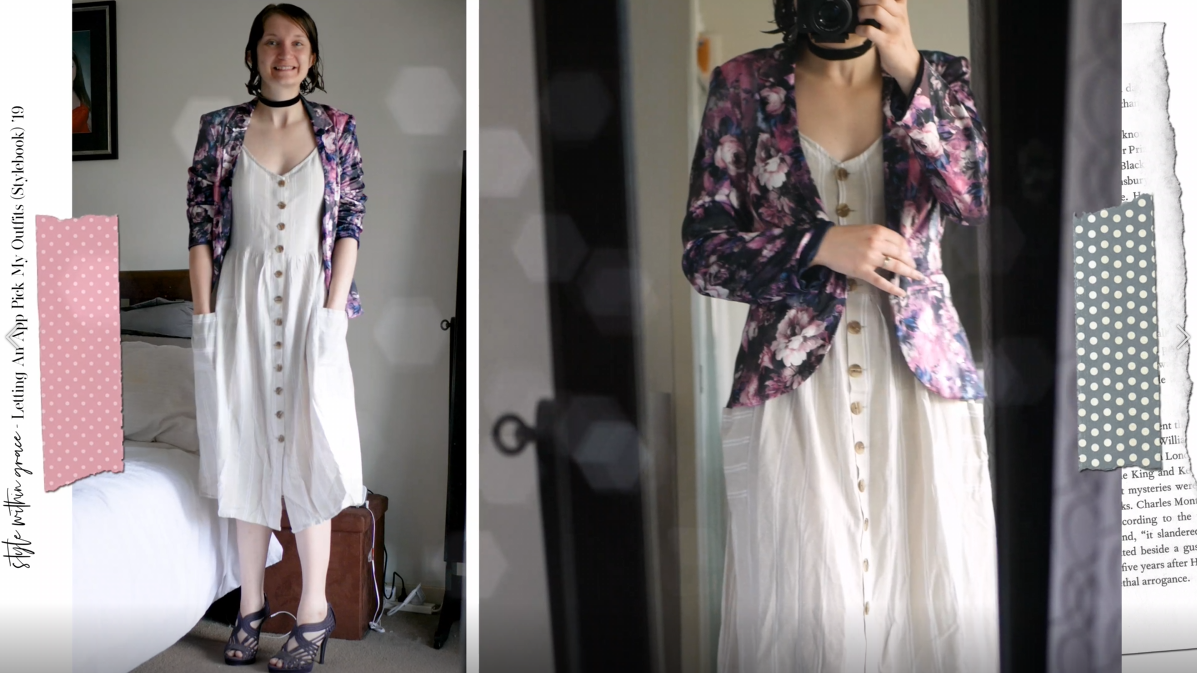 Day three was the first of my work days for the week so I could afford to get a little more dressed up this time. I choose a dress, heels, a blazer, a handbag and some kind of jewellery. This was my least favourite outfit so far! The dress gave off casual vibes which just looked a little strange when paired with the heels. The blazer didn't quite go well either, not because of the print mix, which I think was ok, but because the silhouette it created with the dress was a little boxy. I felt a little self-conscious wearing this to work when I had some seriously stylish reporters and producers around me.
Day 4 – Thursday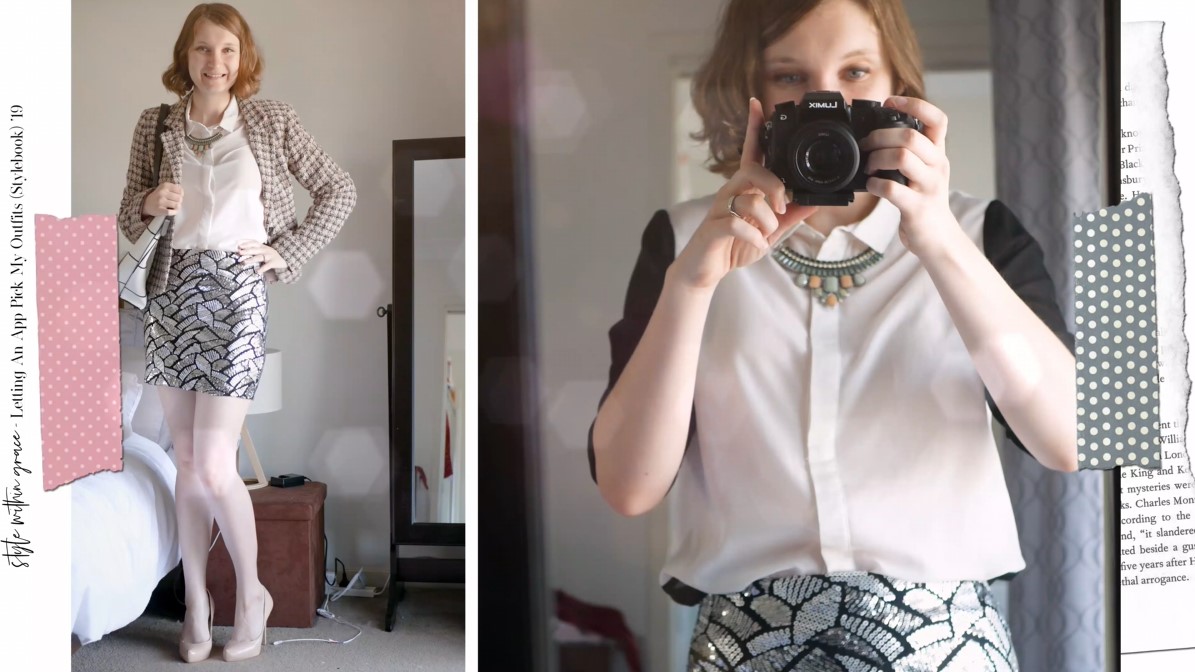 Another day of work for day four saw me wearing my favourite combo yet! I choose a skirt, a button up shirt, heels, a blazer, a handbag and some kind of jewellery for this one. The outfit gave me Gossip Girl vibes, perhaps a mix between Blair and Serena. I left for work feeling very cute and confidant in this outfit and perhaps because of that I had a really good day!
Day 5 – Friday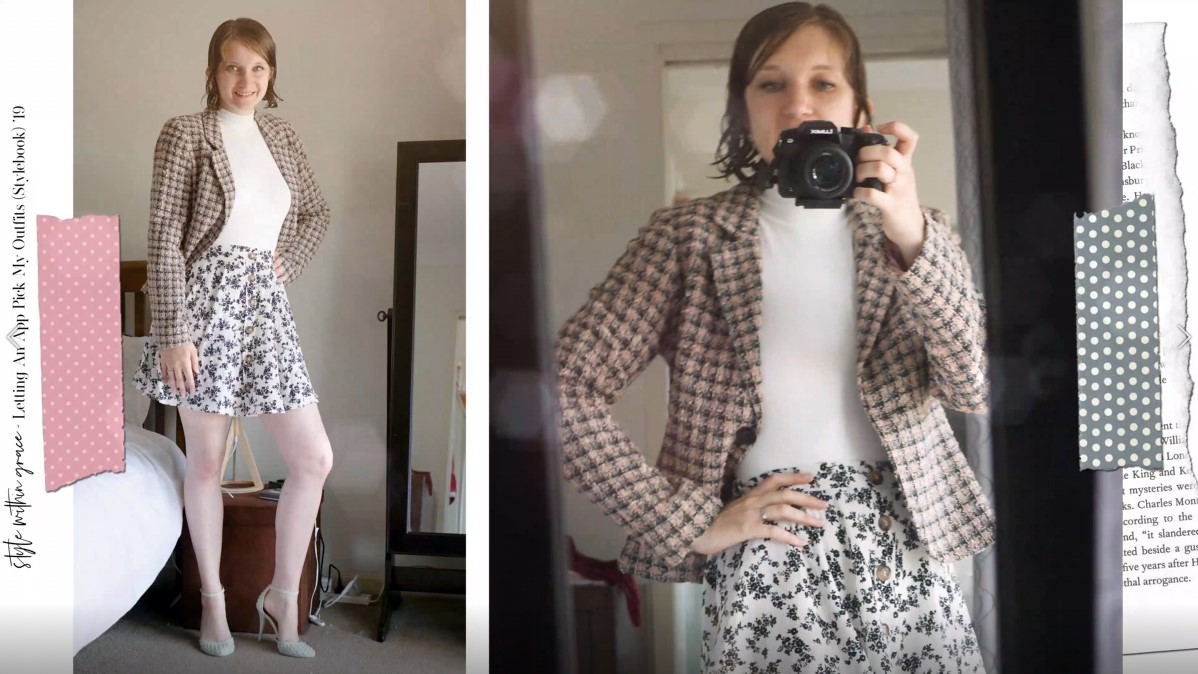 Last day of my working week and because I had such good luck yesterday I was hopeful for today. I stuck with a skirt, blazer, handbag and heels but mixed it up with a singlet, some earrings and another piece of jewellery. This was another really cute outfit but not quite as good as yesterday's. Still it was a great end to my app picks my outfits week.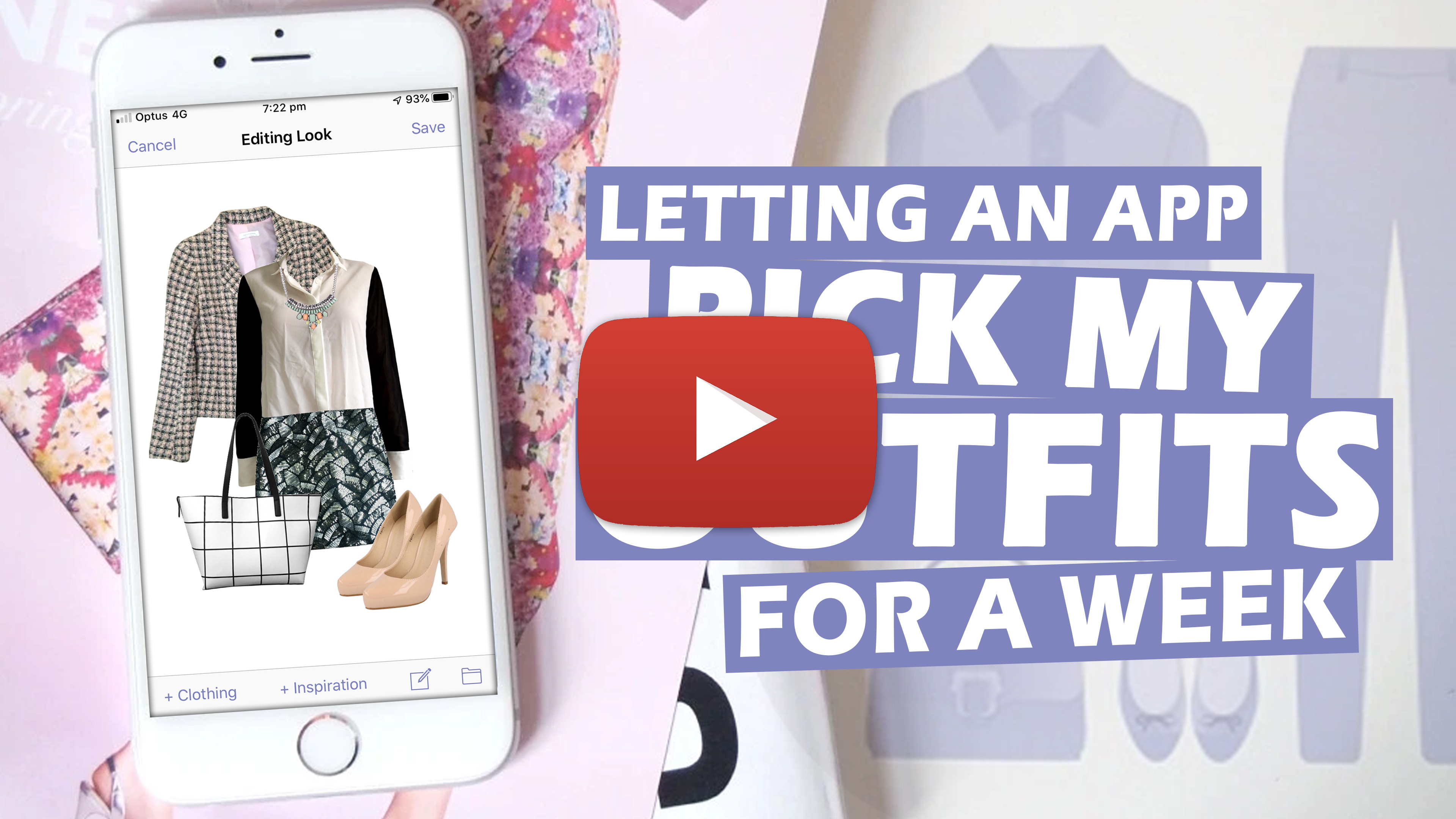 Watch the video for all the outfit fun!
You can find the App here: https://www.stylebookapp.com/