If you missed my first letting an app pick my outfits challenge with the app Stylebook you can check that out above. The app I'm letting style me this week is Pureple. You might remember I did a post on it some time ago as one of my favourite closet apps.
The idea of the "Style Me" feature is that you pick the categories of clothing you want to wear and it will generate an outfit for you. You can then swipe right or left if you like it or not. It apparently remembers and learns from your swiping. So it should suggest outfits that are more in your style, the more you swipe. I've been using it for years so it's had plenty of time to learn my style. It somehow still suggests me plenty of really awful outfits.
For this challenge, I will be wearing the first outfit it suggests me, unless it is totally inappropriate eg. suggests a bralette for a top or some stockings as my bottom. If it's just bad though, that's not a good enough reason to swipe and I'll be wearing that outfit. This could make some really embarrassing outfits but let's get to the week of letting an app pick my outfits!
Day 1 – Monday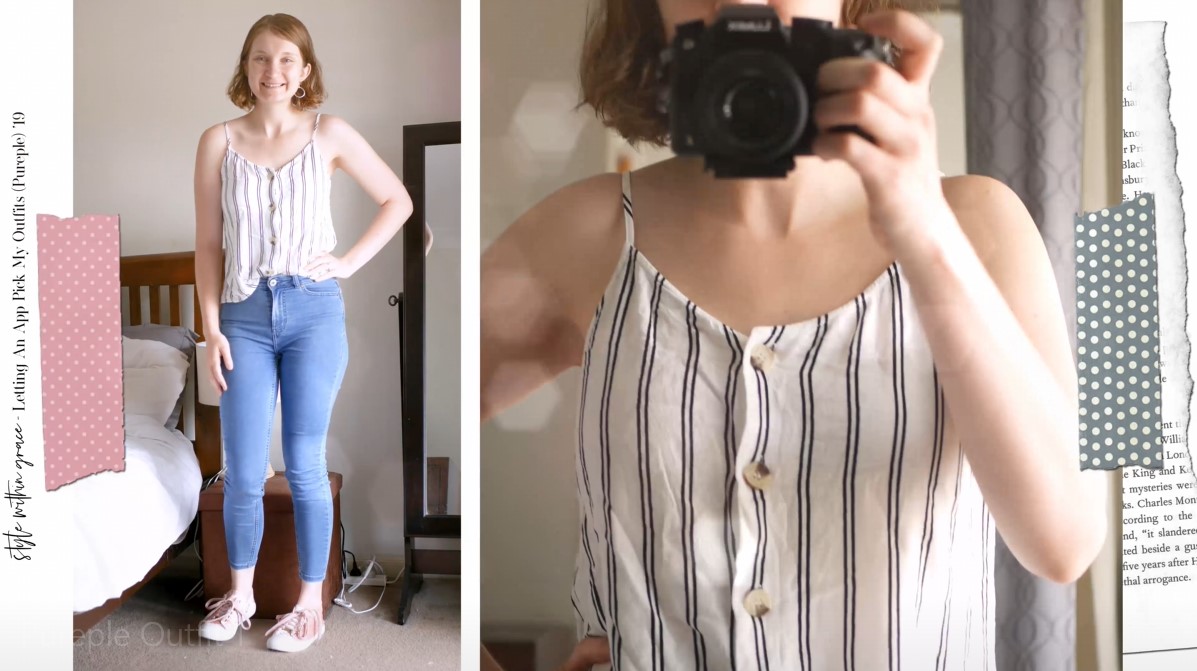 I was super nervous about getting something really clashy but I couldn't have asked for a better outfit for day one! A simple jeans and singlet combo with some silver earrings and velvet converse sneakers was a great outfit for a casual day of chores. I probably would have liked something a little more exciting. But it's so much better than the mismatched outfit I was imagining. It served me well for visiting Priceline, a toddler time session at a pop up library and for generally hanging around the house. I can't really complain about this one.
Day 2 – Tuesday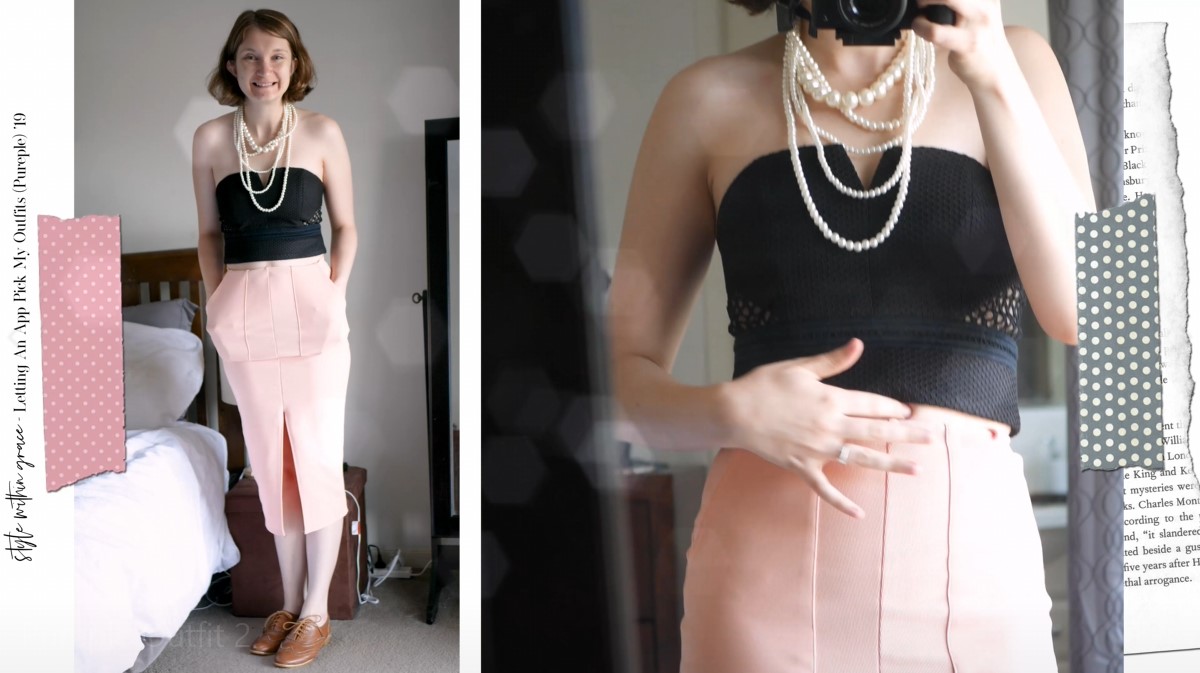 My plan for day two was a play date with another mum friend at the library for toddler time with brunch afterwards. The outfit I got for today apparently had dressier plans. I felt super overdressed for toddler time. The pencil skirt with a massive slit up the middle was so impractical for crawling around on the floor of the library trying to wrangle Naomi. The crop top ended up digging into my ribs as well. Even though all the pieces went together, I felt uncomfortable in this outfit for other reasons.
Day 3 – Wednesday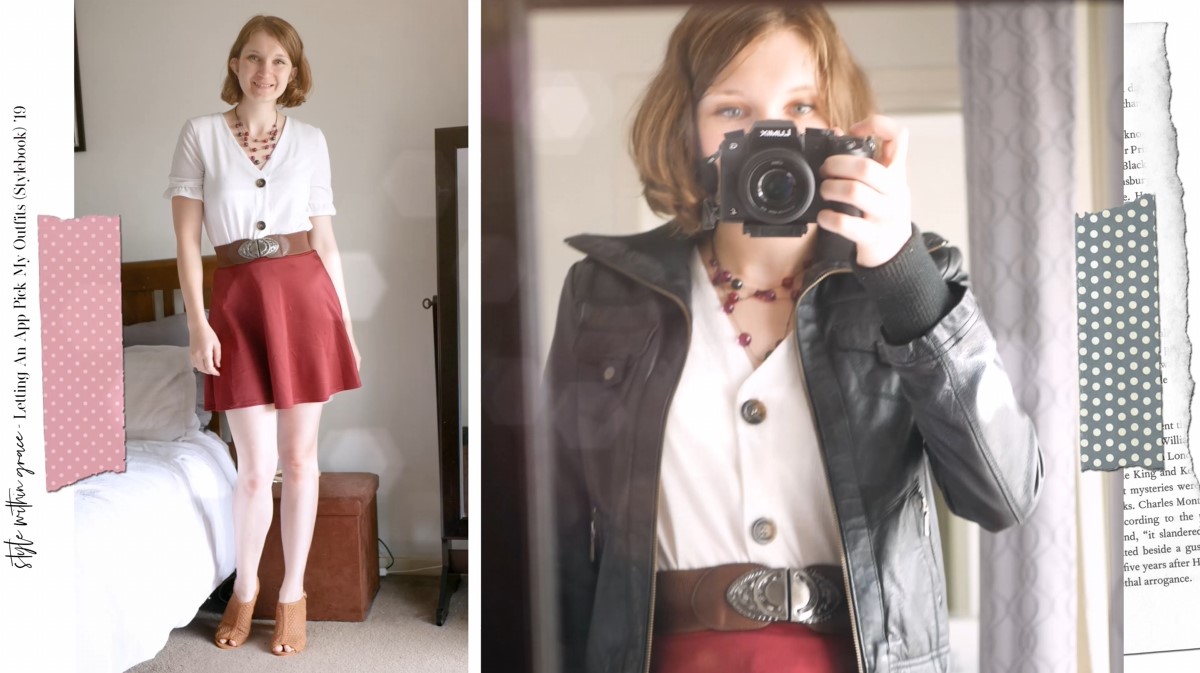 Day three was my first day of work for this week. I'm pretty happy with how this outfit turned out. I probably wouldn't have put black, brown and tan all in the one outfit. I still think this is probably my favourite of the week. The necklace doesn't quite go with the neckline of the top but only a small detail in an otherwise pretty good outfit. The black leather jacket was probably my least favourite element because it was a little more casual than the rest of the outfit.
Day 4 – Thursday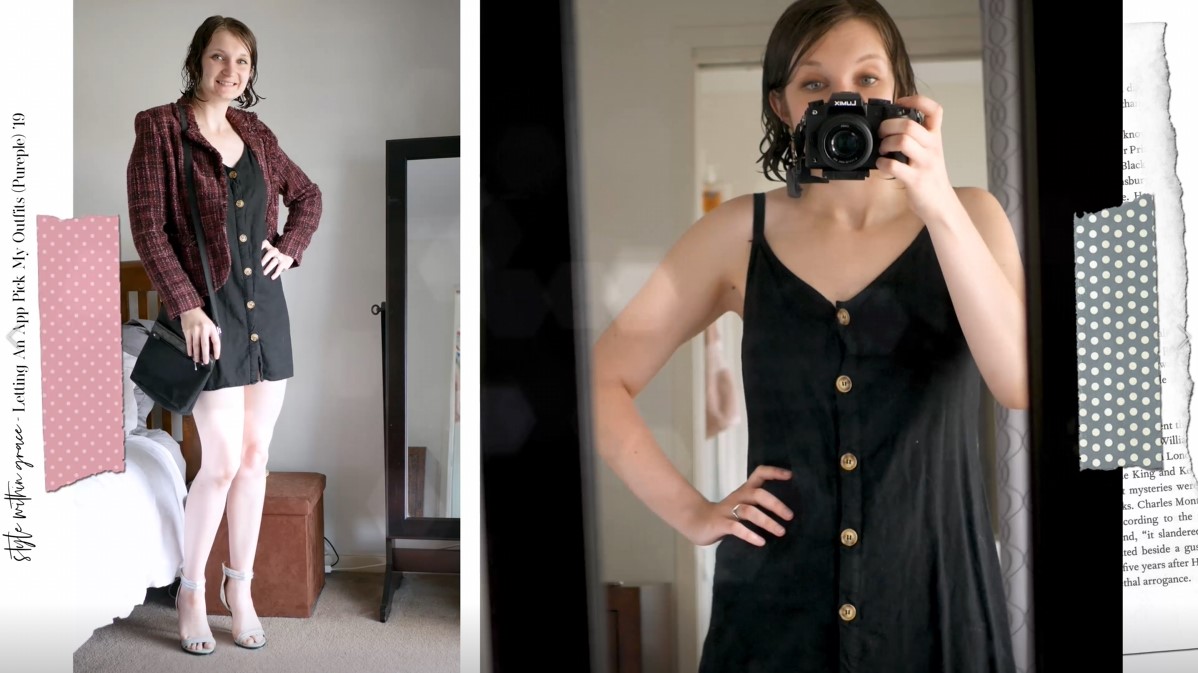 Day four was probably my least favourite of the week. The dress was more of a casual piece and it was super short for work. It looked a little funny paired with the tweed blazer. The earrings and heels matched each other but were a bit of a strange combo with the maroon of the blazer. It wasn't an awful outfit but not the greatest either.
Day 5 – Friday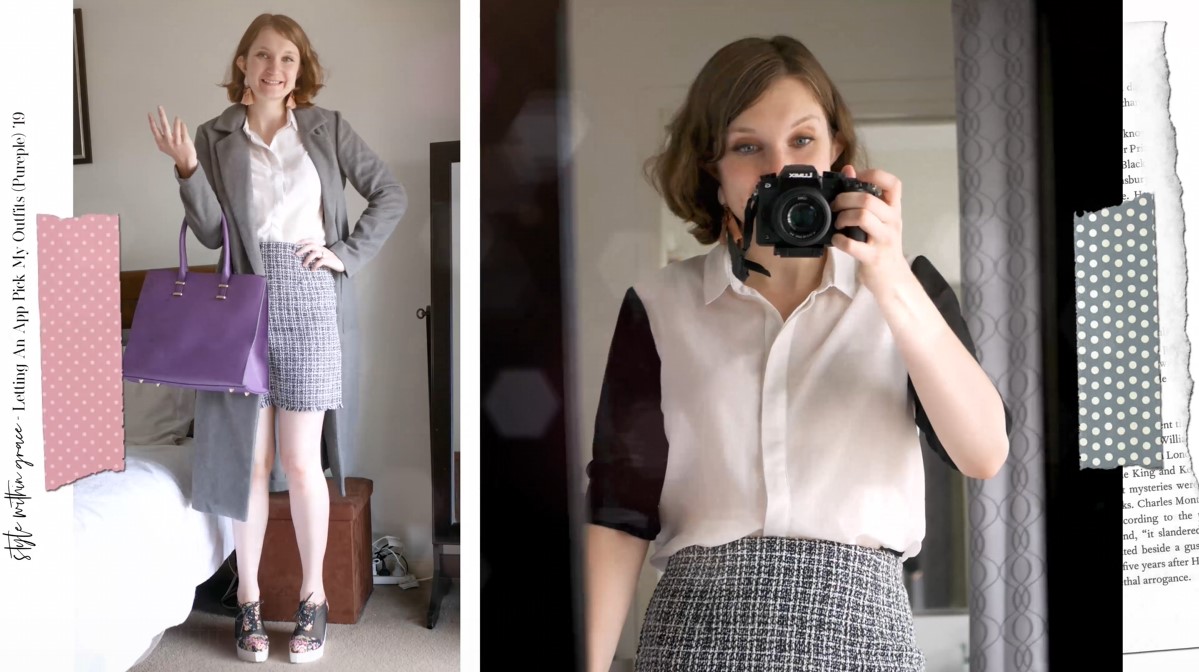 Is it weird to say I was kind of hoping for something a little more out there for today? I'm amazed to say though that Pureple gave me another relatively good outfit for my final day. The floral sneakers were a bit of a funny pairing for an otherwise very work appropriate outfit but didn't look too off. The handbag didn't really go either but handbags are probably the easiest part to ignore. I just leave them on my desk once I get to work anyway. Then there was the massive grey winter coat which was a bit overkill for an Australian summer even if I do always get cold. I did end up wearing it on the way home from work when it got a little chilly.
Pureple really surprised me this week! I thought I would get at least one really awful outfit but every single combo wasn't bad at all. It has been learning every time I swiped left and is no longer giving me the clashy colours and patterns. Well done Pureple, I'm really impressed!
Watch the Letting An App Pick My Outfits video for all the outfit fun!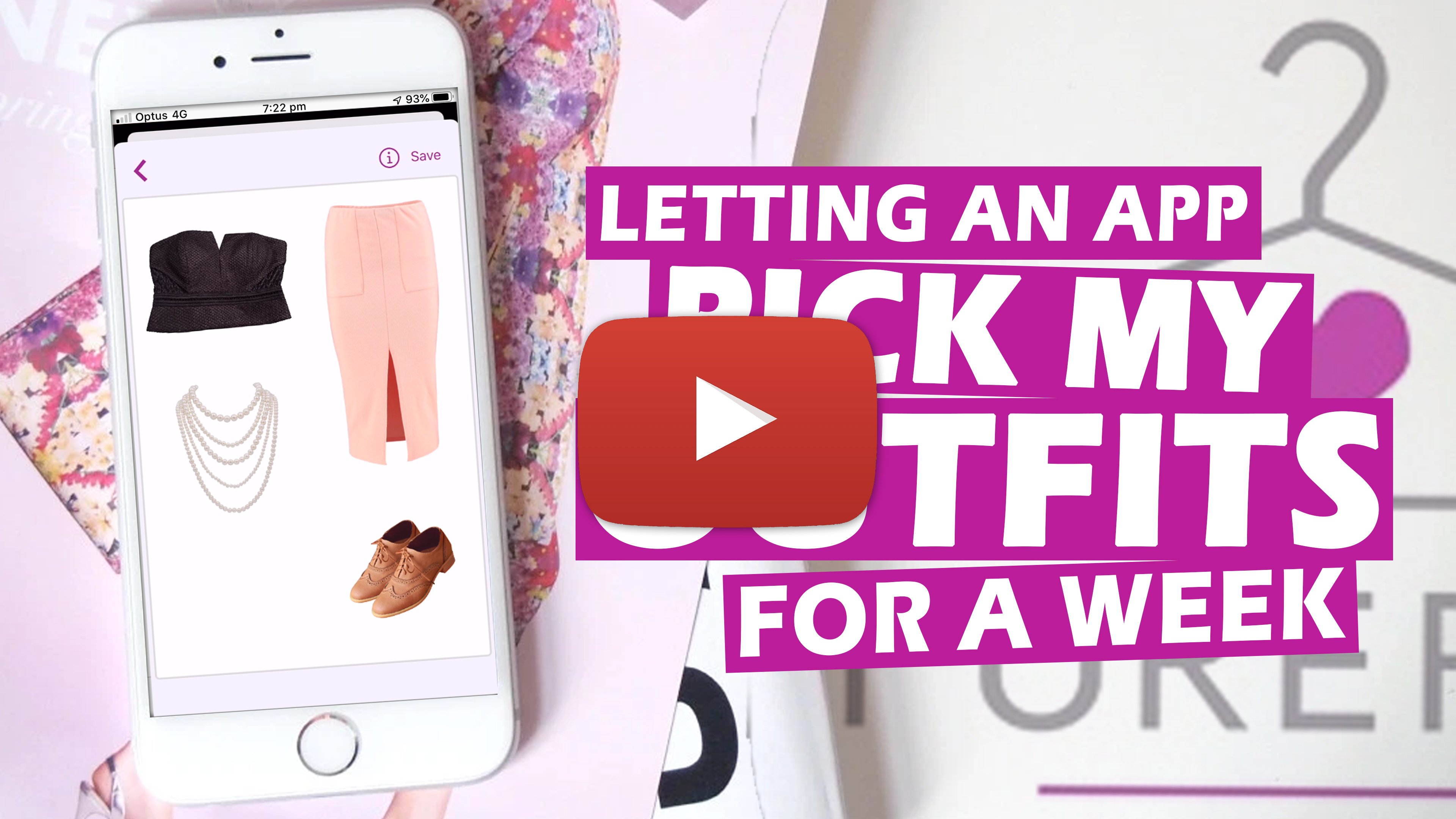 You can find the app here: https://purepleapp.wordpress.com/about/