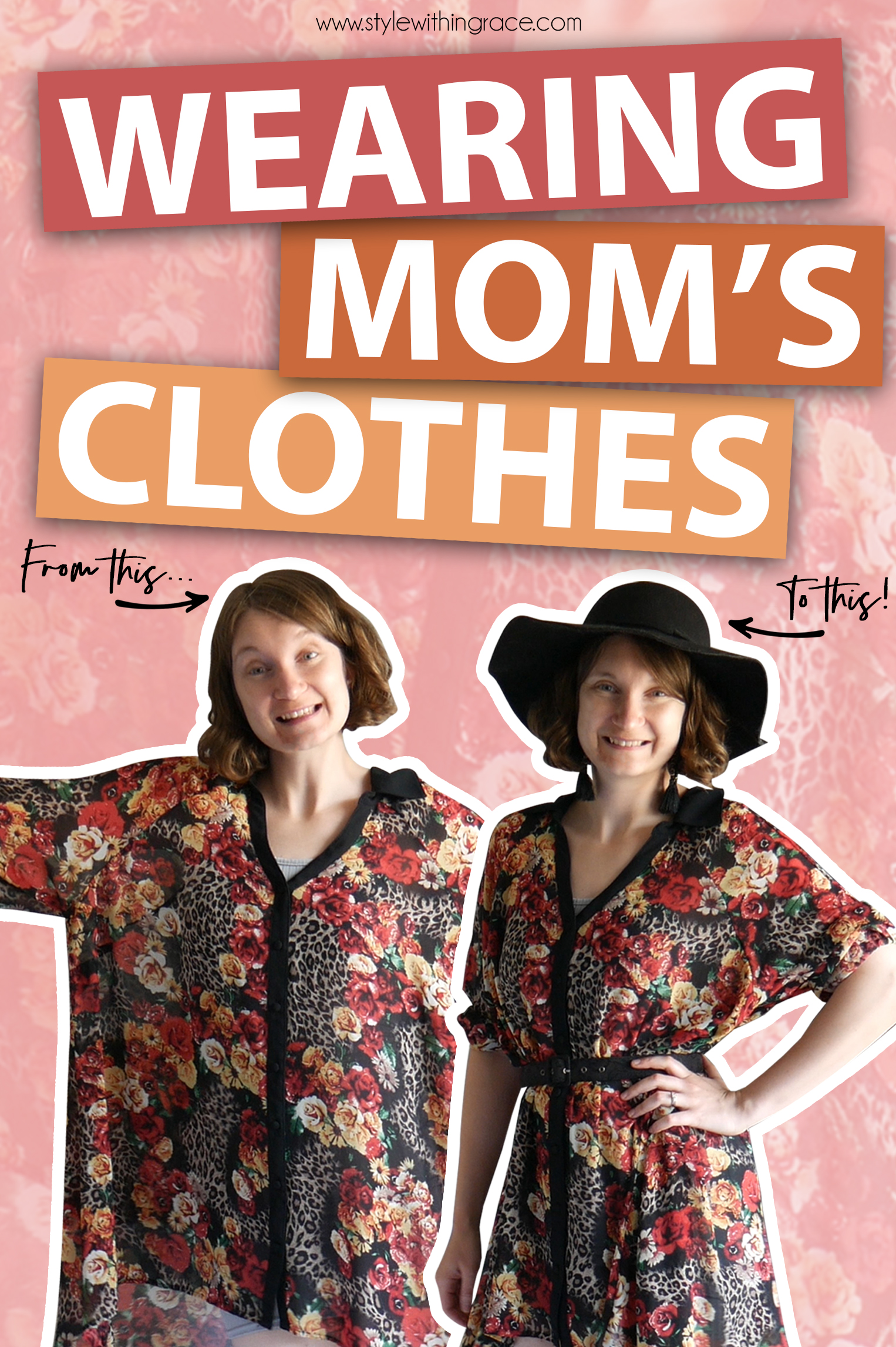 I raided my mom's closet! What does that mean you may ask? Well let me try to explain.   Last time I went to visit my parents, I kind of borrowed 5 items from my mum's wardrobe and now I'll be styling them on me with my own clothing. I'm going to be trying to make outfits that I'd actually wear, something that's trendy, that's my style. The biggest issue is that my mum and I are not the same size at all, but I think I managed to find some good pieces that would still work.
The Maxi Skirt
The first piece I borrowed from my mum's wardrobe is this brown leopard print maxi skirt. It has a tie up and elastic waist so I was hopeful that it would fit alright. My thoughts with this was that it looked rather boho and I wanted to go with that whole style. So I paired it with a little white crop top and some tan lace up sandals. To accessorize I added some brown wooden hoops and a floppy felt hat. As soon as I put the hat on, I was feeling very luxurious and ready to go to a beach resort! I was blown away with how much I liked this look and even contemplated stealing this item, but I couldn't do that to my mum. She's lucky I love her.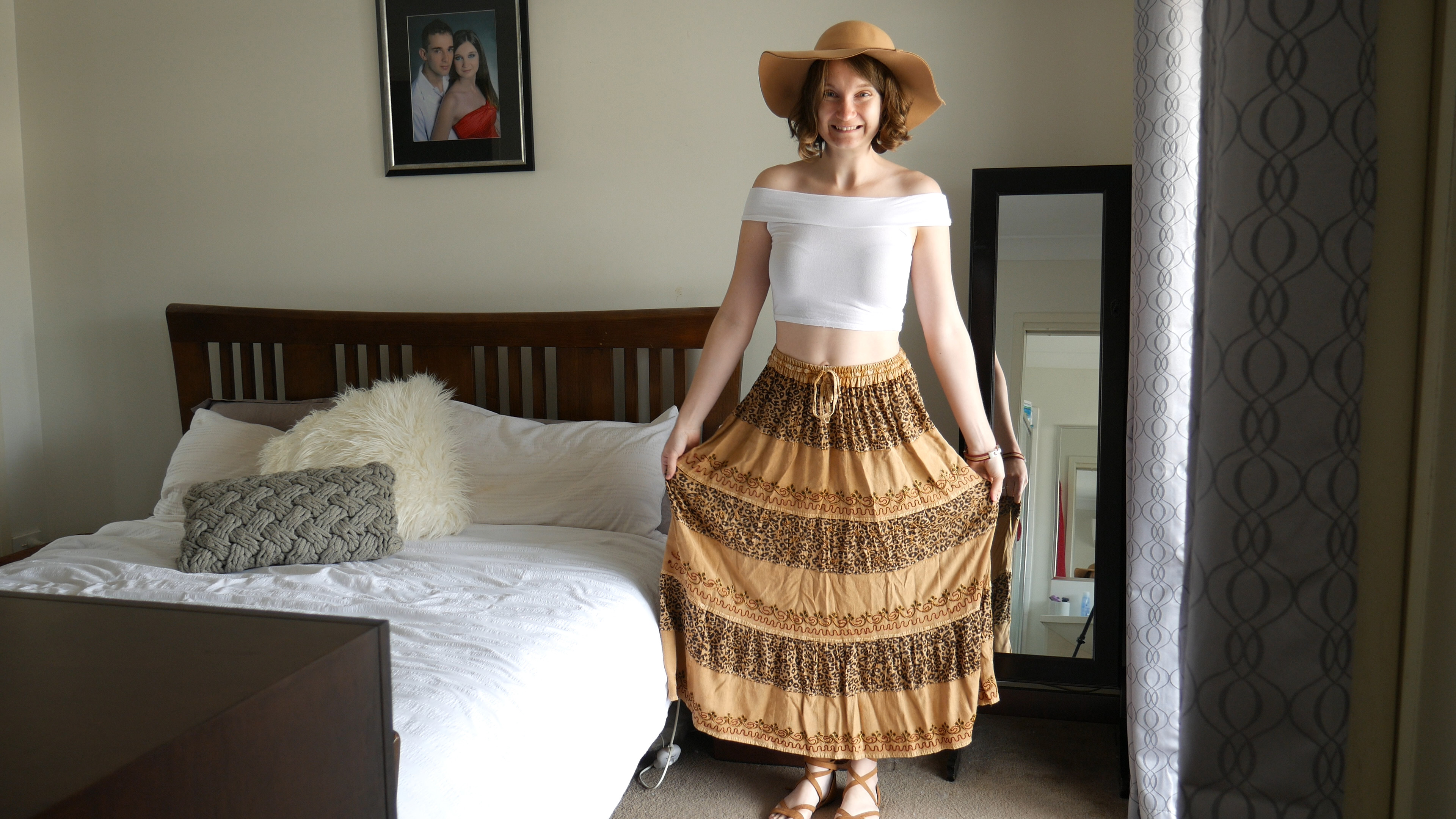 The Tunic Top
The next item I thought I could style on me was this blush pink paisley pattern tunic top. Paired with leggings, tan lace up heeled booties and a cream snood it was very fall appropriate! I also added my black beret and a blush pink sweater chain underneath the snood.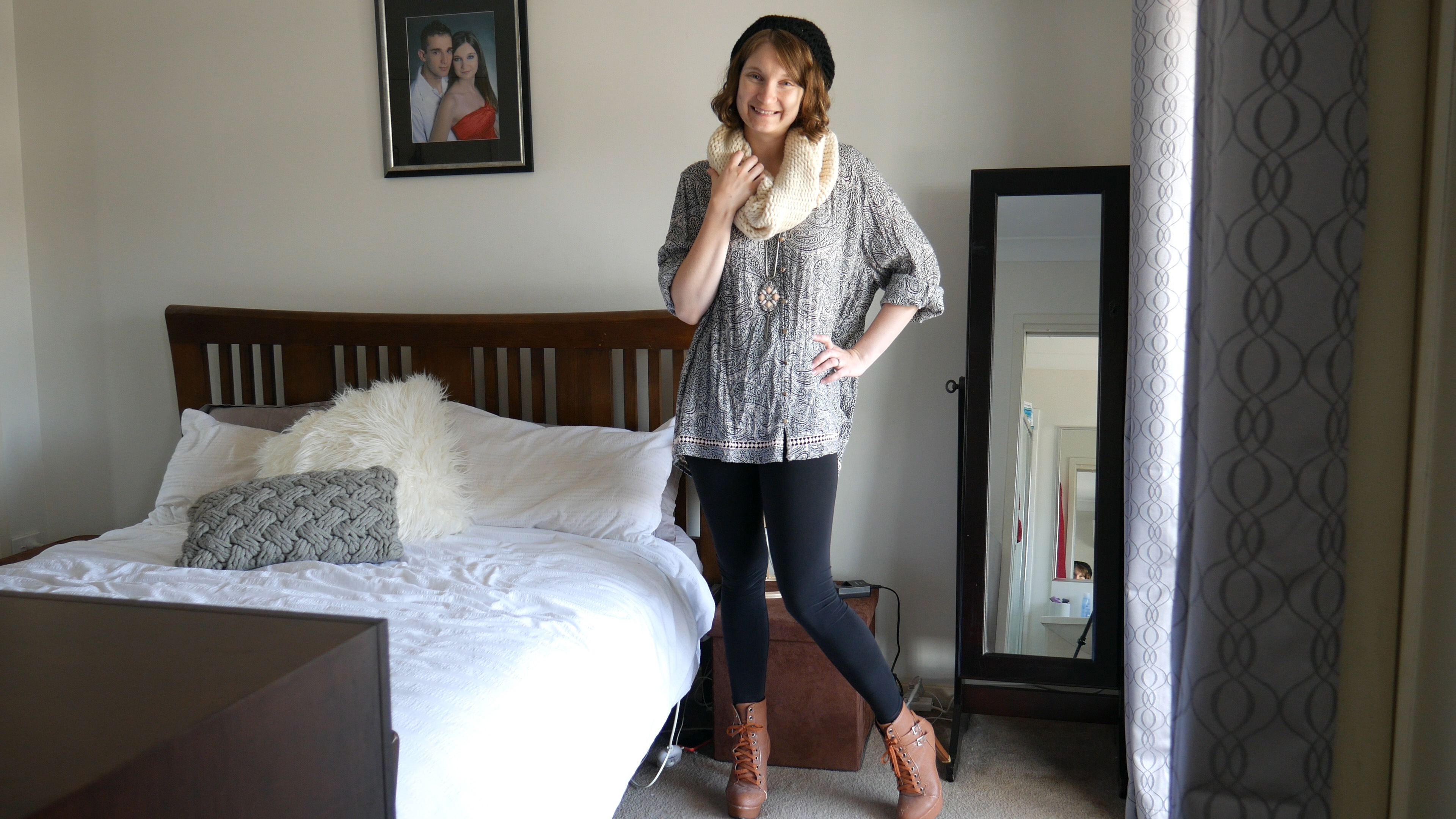 The Red Floral Top
This red floral and leopard print chiffon top was long enough on me to be styled as a dress. The only problem was it was see-through, so I chucked a grey slip dress on underneath. With it belted at the waist and the sleeves rolled up, no one would have been able to tell it was from my mum's wardrobe. The patterns on the top/dress were already quite loud so I stuck to black for the rest of the accessories, including fringe earrings, a floppy felt hat and my thigh high boots. The finished product had me feeling dramatic and luxurious again! Another success in my book!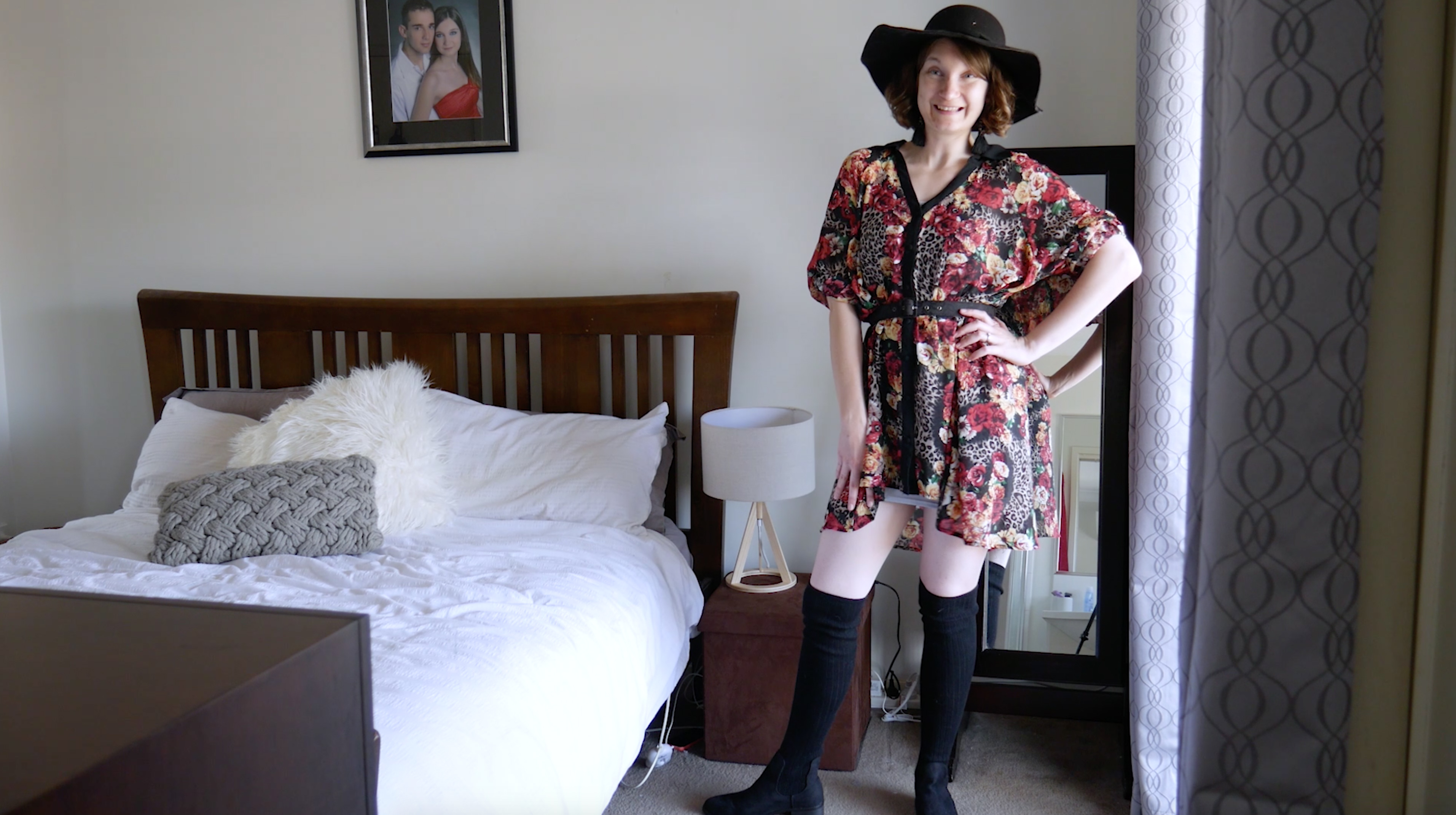 The Blue Flannel Shirt
For something a bit different I pulled my mum's blue flannel shirt from her wardrobe to style. It had a much more casual vibe than her previous tops, so I styled this one with distressed denim shorts and a graphic print muscle tank singlet with a lace bralette underneath to add a feminine touch. My lace up boots were the perfect shoe for the outfit to round out the edgy, casual, cool feel. I finished this look off with my layered choker necklace.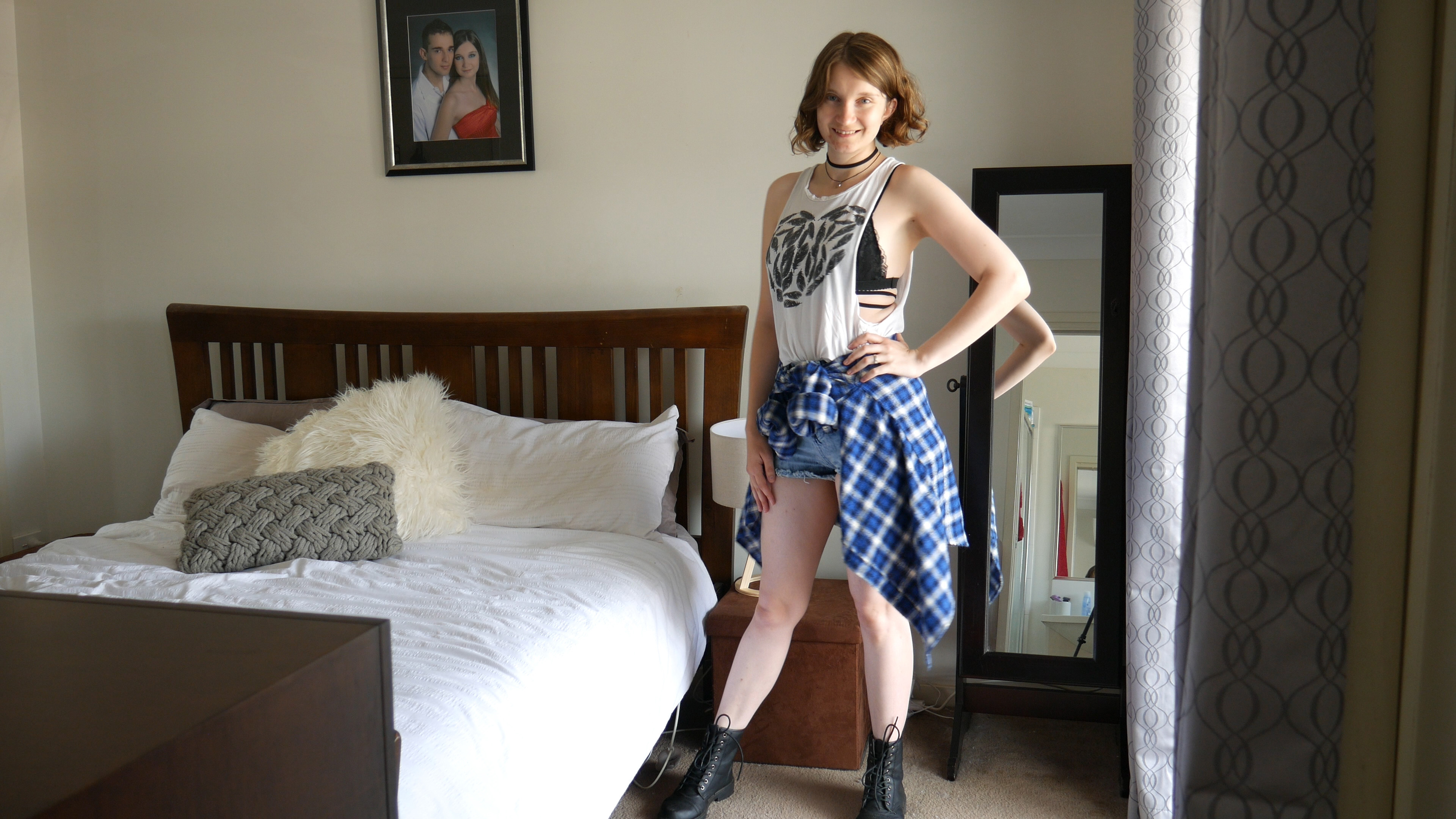 The Grey Cardigan
This grey cardigan is the last piece of clothing I styled from my mum's closet. I paired it with my black distressed denim jeans, a striped crop top, white sneakers and a pink suede cap. I think I chucked on some small stud earrings too. This cardigan was so cosy and soft. This outfit would make a great comfy addition to my fall wardrobe.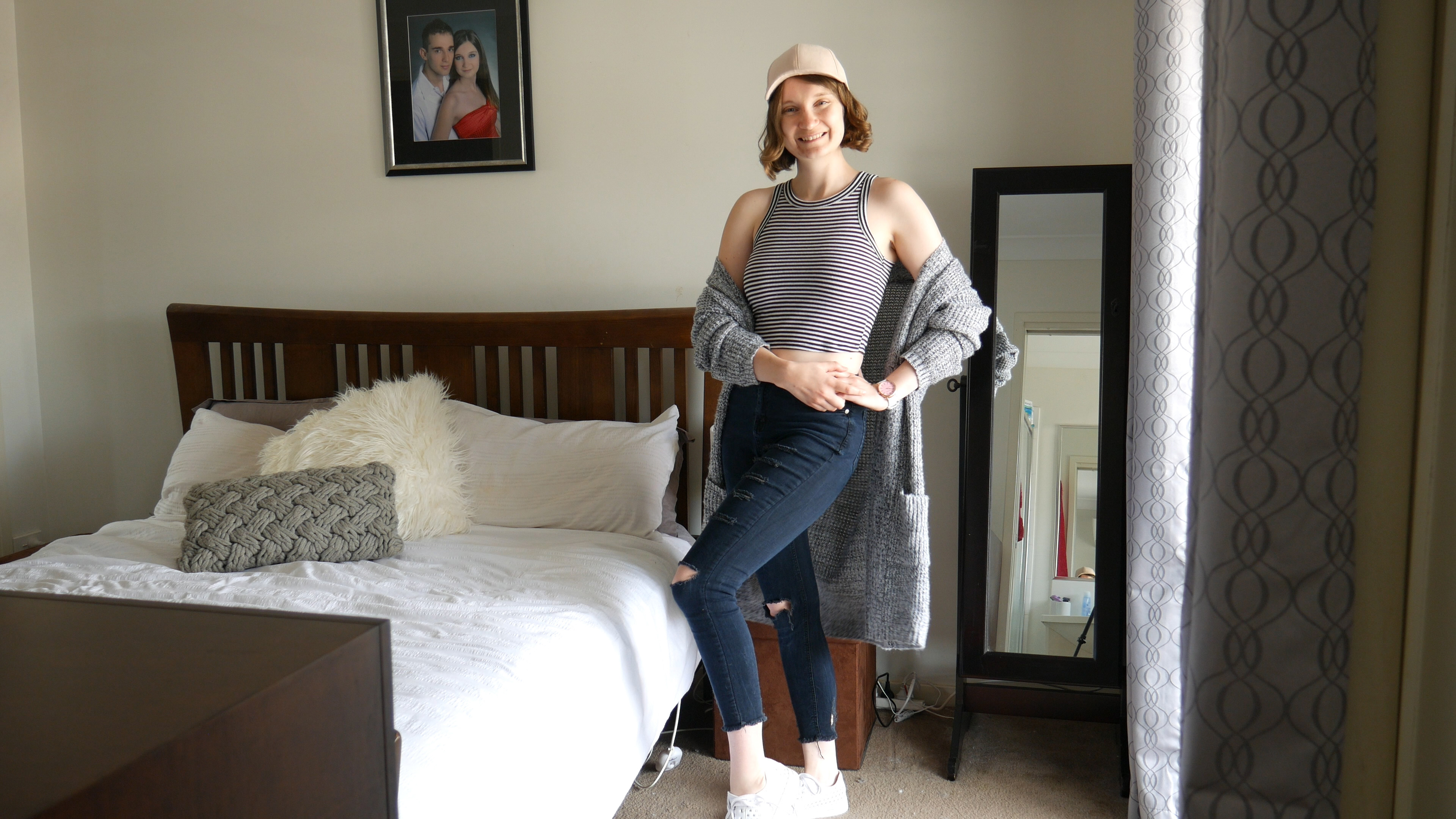 And there we go… We've come to the end of me raiding my mums closet and styling her clothing, on me, with my clothes. It's hard to choose a favourite because I loved all the outfits I created! I was pleasantly surprised by how much I loved them. Let me know which was your favourite outfit in the comments below. Check out the full video below!