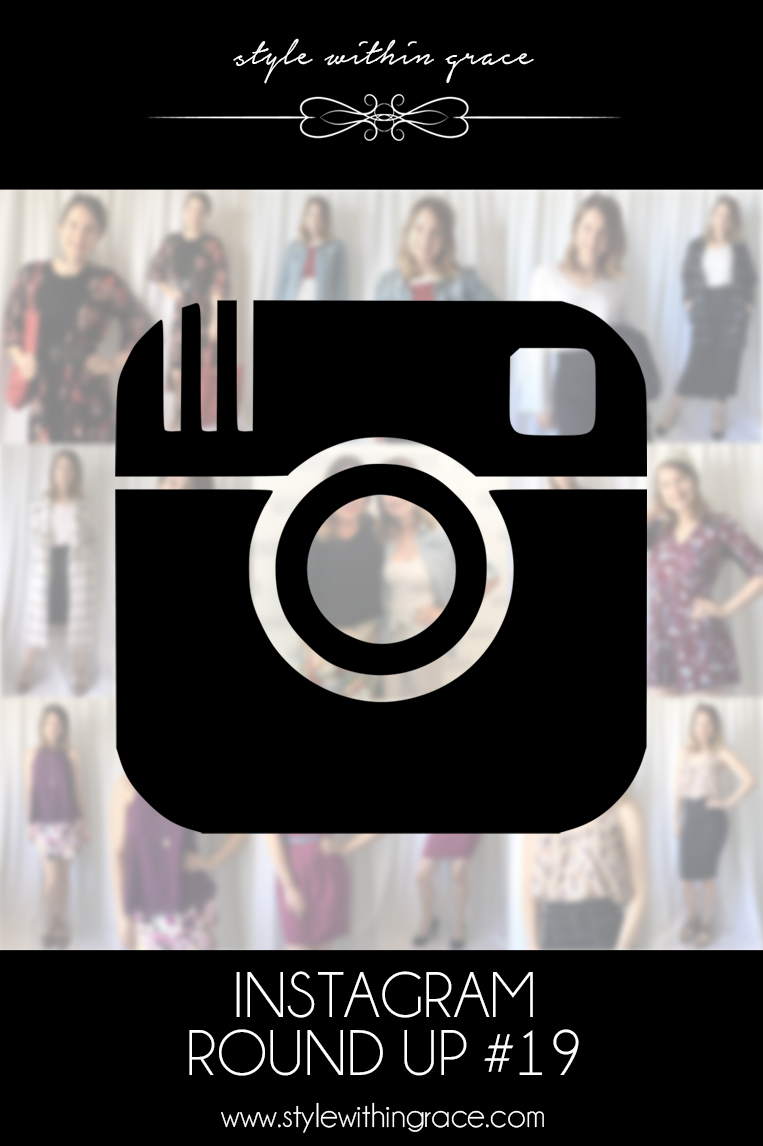 This month has been seriously full on! Is that just me or does anyone else feel that way too? It feels like it flew by but so much has happened in it all the same. Unfortunately this month hasn't been as well documented as other months. It's funny how it works that way. So much happened but because so much happened I don't have many photos for you. It is what is is so lets get into the outfits shall we?
Day 2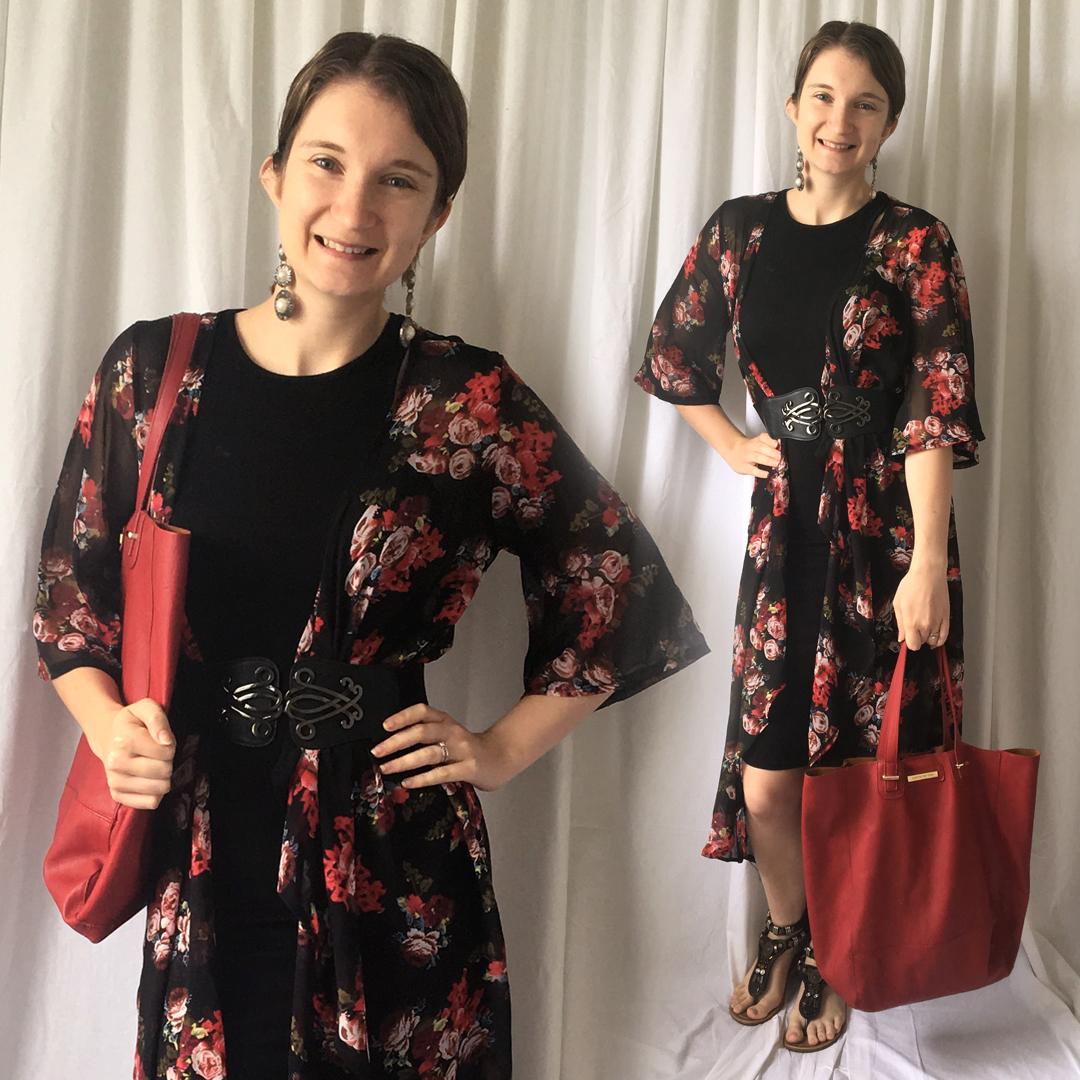 This little black dress is getting quite the work out in my wardrobe. It's so damn comfy and the material is fairly light so it's not too hot to wear in the summer heat. On top of all that it looks super sleek as well! For this particular outfit I paired with my long floral kimono which has been another favourite lately. I belted it all with my wide black belt to add definition to my waist and accessorized with this red handbag, my black sandals and some long cream statement earrings. Looking back I actually feel like it might be a bit too matchy-matchy for me but you live and learn.
Day 4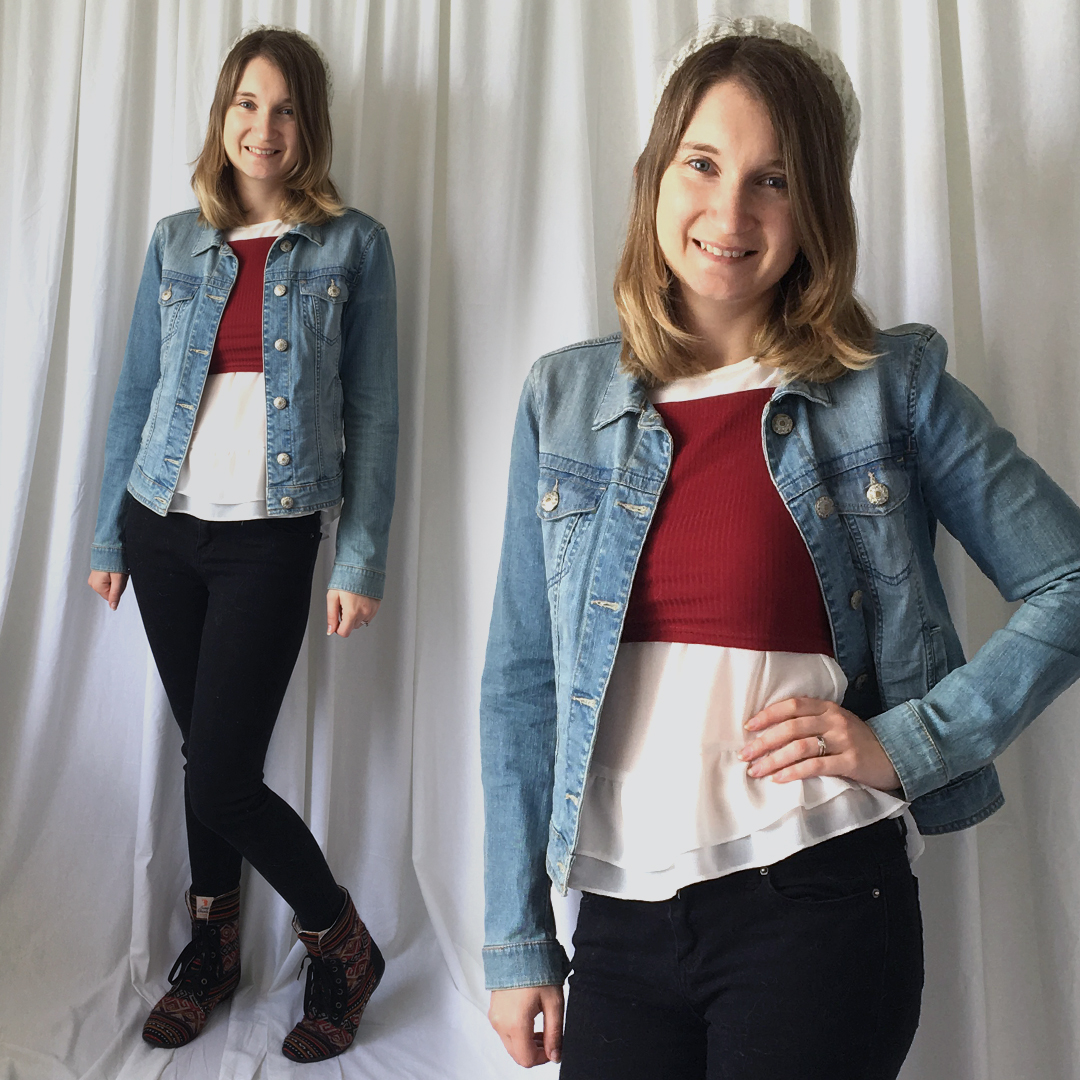 Even though Australian summers are usually sweltering this week the temperature really seemed to take a dip! If you didn't know better, looking at the next few outfits you might swear it was winter here. I enjoyed the cooler weather though as I could bring out some layered outfits that I normally would have had to wait a few more months to bring out. I've had this outfit saved in my Stylebook app for a while now so I was happy to finally be able to give it a try. Layering a crop top over a longer piece is a create way to get more wear out of your crop tops but still keep it appropriate for less casual occasions.
I love the ruffles of this white top showing out from underneath the crop top but I'm feeling like I might want to refashion the top. I'm thinking I want to cut away the sleeves and high neckline to make layering look even better. The beanie adds in another extra layer of interest even though I didn't particularly need the warmth it brought on this day.
Day 5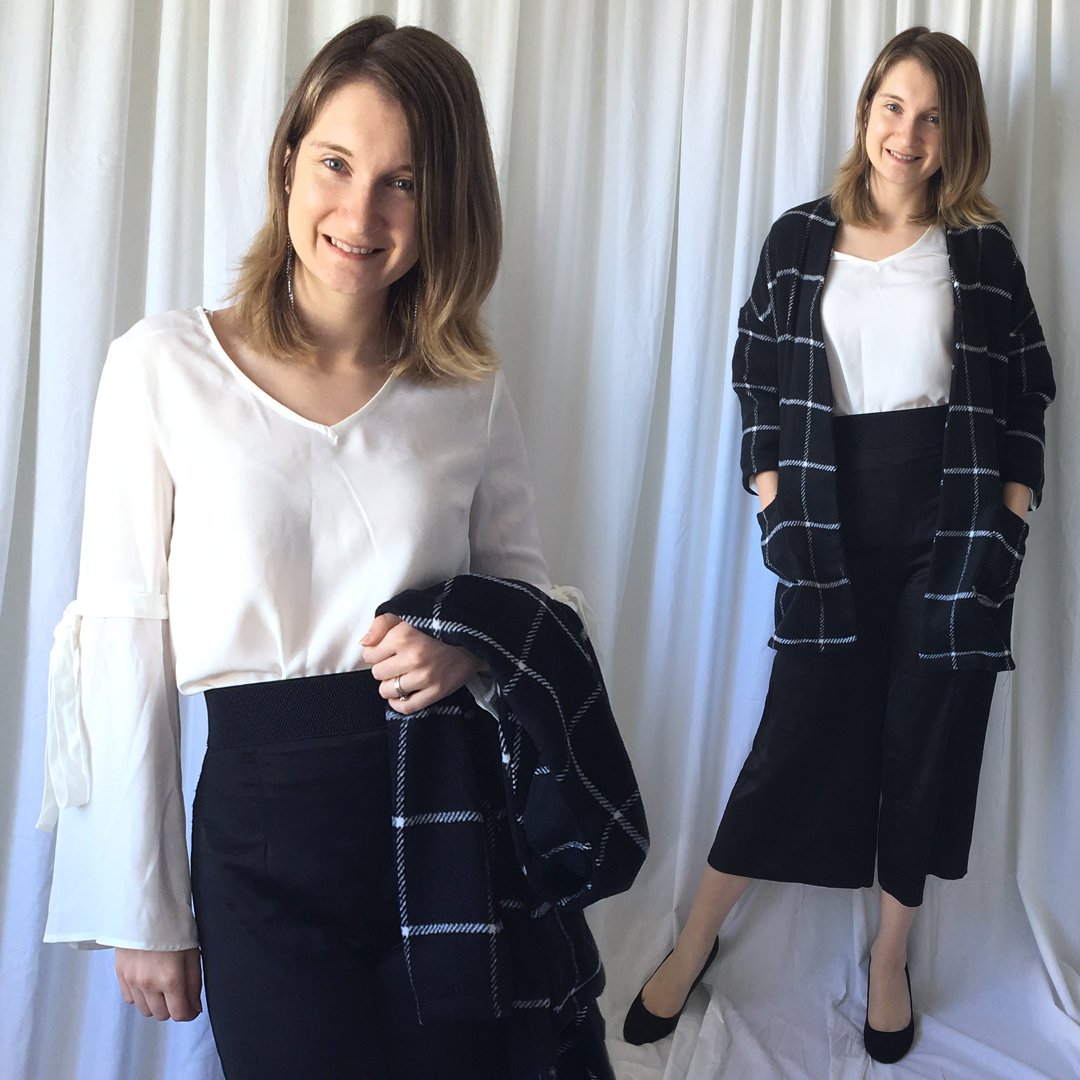 There are a couple of new pieces in this look which is also a more wintry outfit. I scored this unique statement sleeve top on sale for $2. The other new addition is this checkered grid patterned coat. I just love this print so much! Whenever I see anything in this print I just have to have it. Perhaps that's why I bought the coat below in white as well! The print is subtle enough that it can still be paired with a ton of pieces in my wardrobe. But it also adds interest to a standard black and white outfit like this one too.
Day 7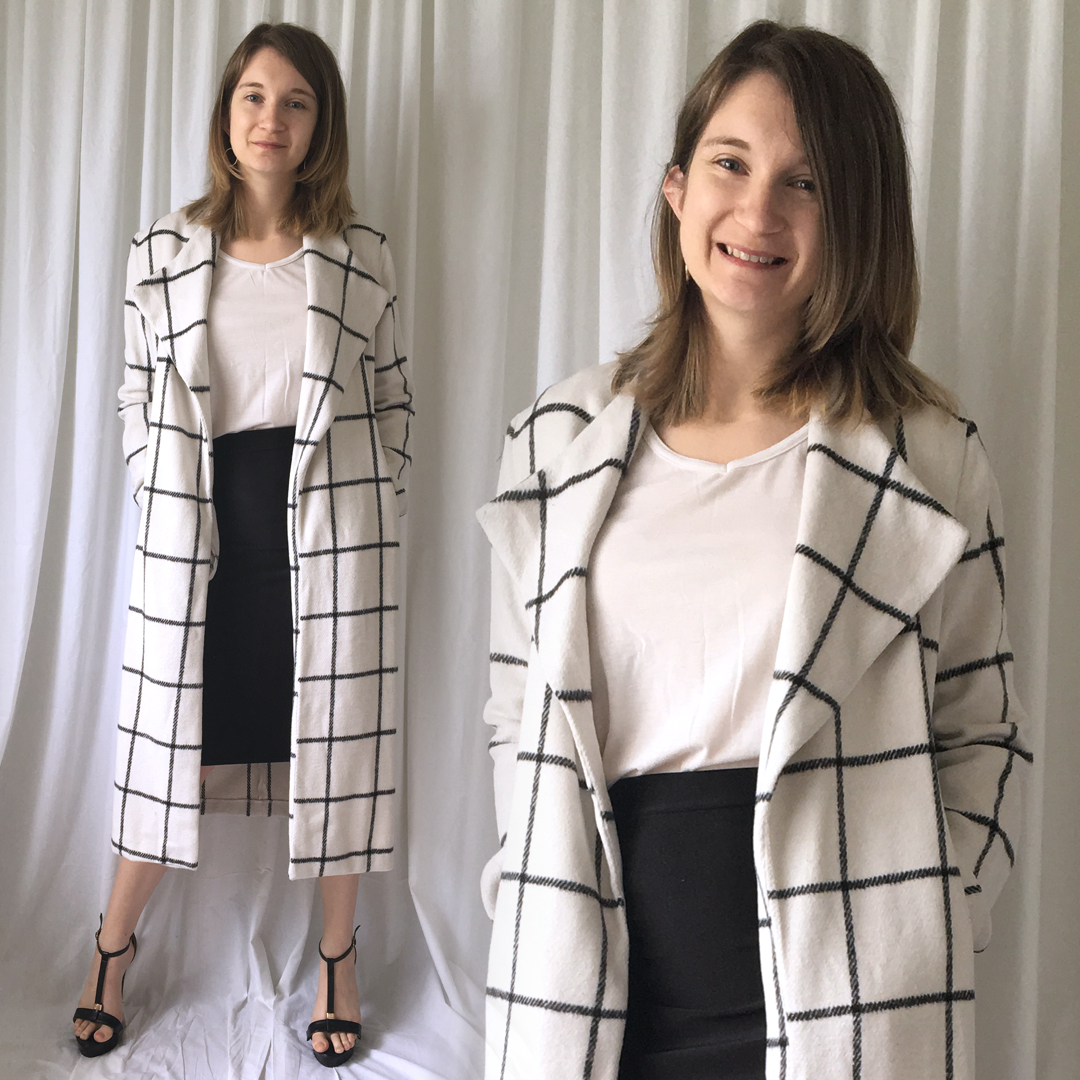 This is a very similar outfit to the one above but it has a completely different feel. This coat is going to be such a favourite when winter actually comes along. It was such great value from Shein. The material is nice and thick and it feels like great quality. The only thing is, it doesn't have any lining. This doesn't bother me at all, just be aware if you were looking to buy. I paired this new coat with a plain white tee, a black pencil skirt and my black conf3ss high heels.
Day 8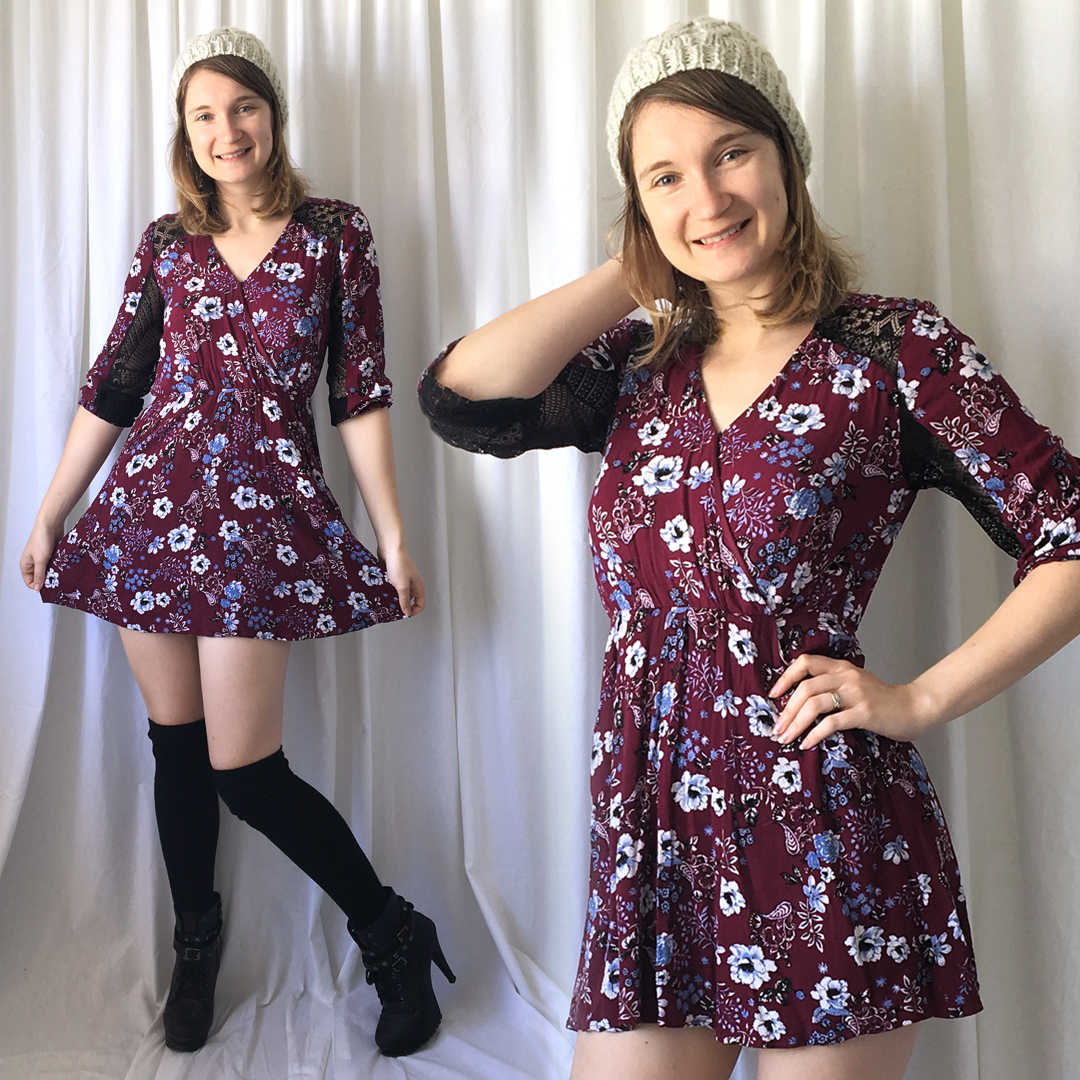 It finally sort of started warming up again on this day so while I have the beanie and knee high socks accessories, I didn't need an outer layer. Despite being 3/4 sleeve, this dress is actually quite cool. It has lace panels on the under side of the sleeves to allow for nice air flow. If you haven't read all about it yet, take a look at my Golden Tote post which is where I got this dress from.
Day 15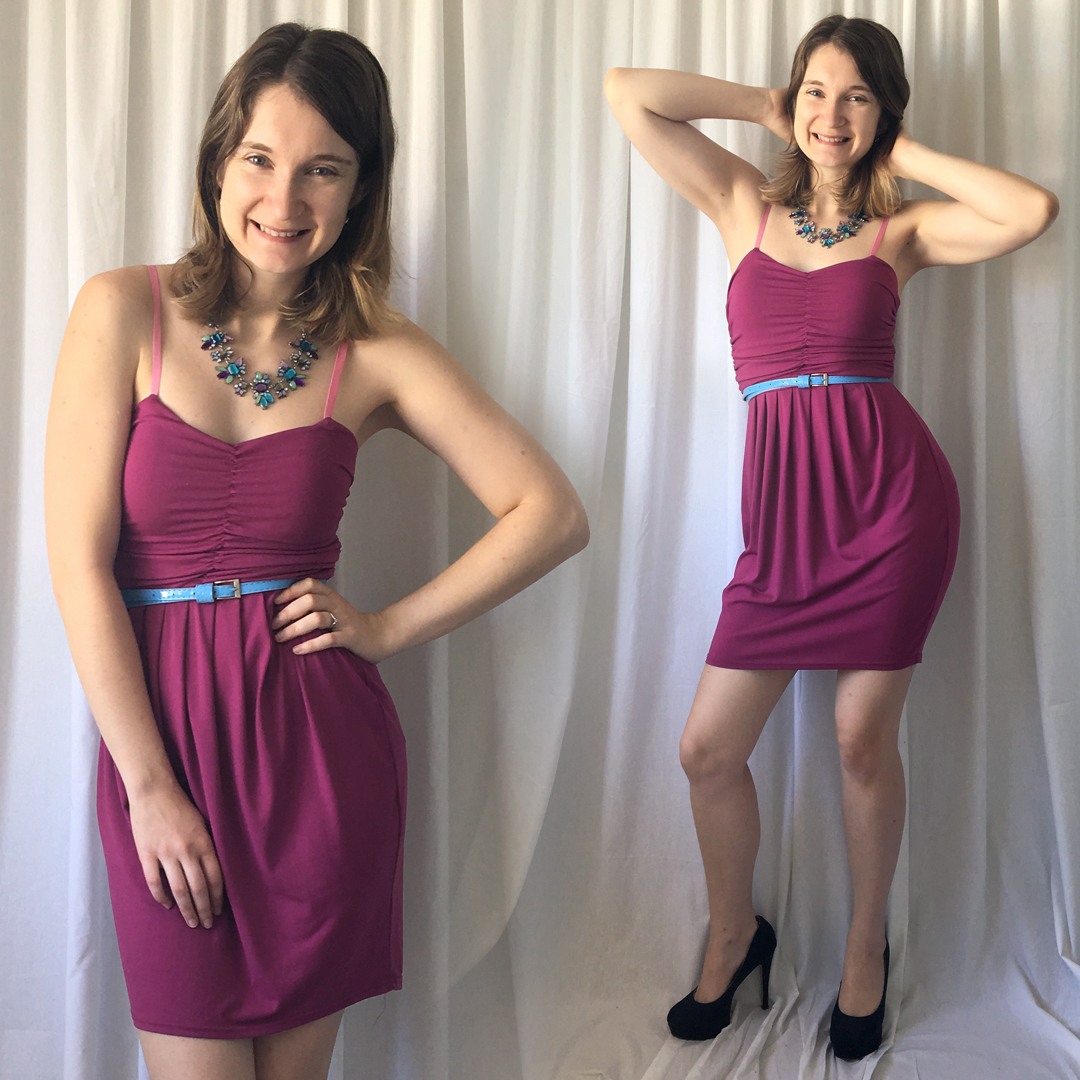 A nice and colourful outfit on this day. I paired a comfy old favourite of a dress with this statement necklace which then gave me the idea to pair it with this pop of colour blue thin belt. You can't really tell in the photo but I then paired it with my navy pumps. A lovely little fun combo to get me through the week.
Day 23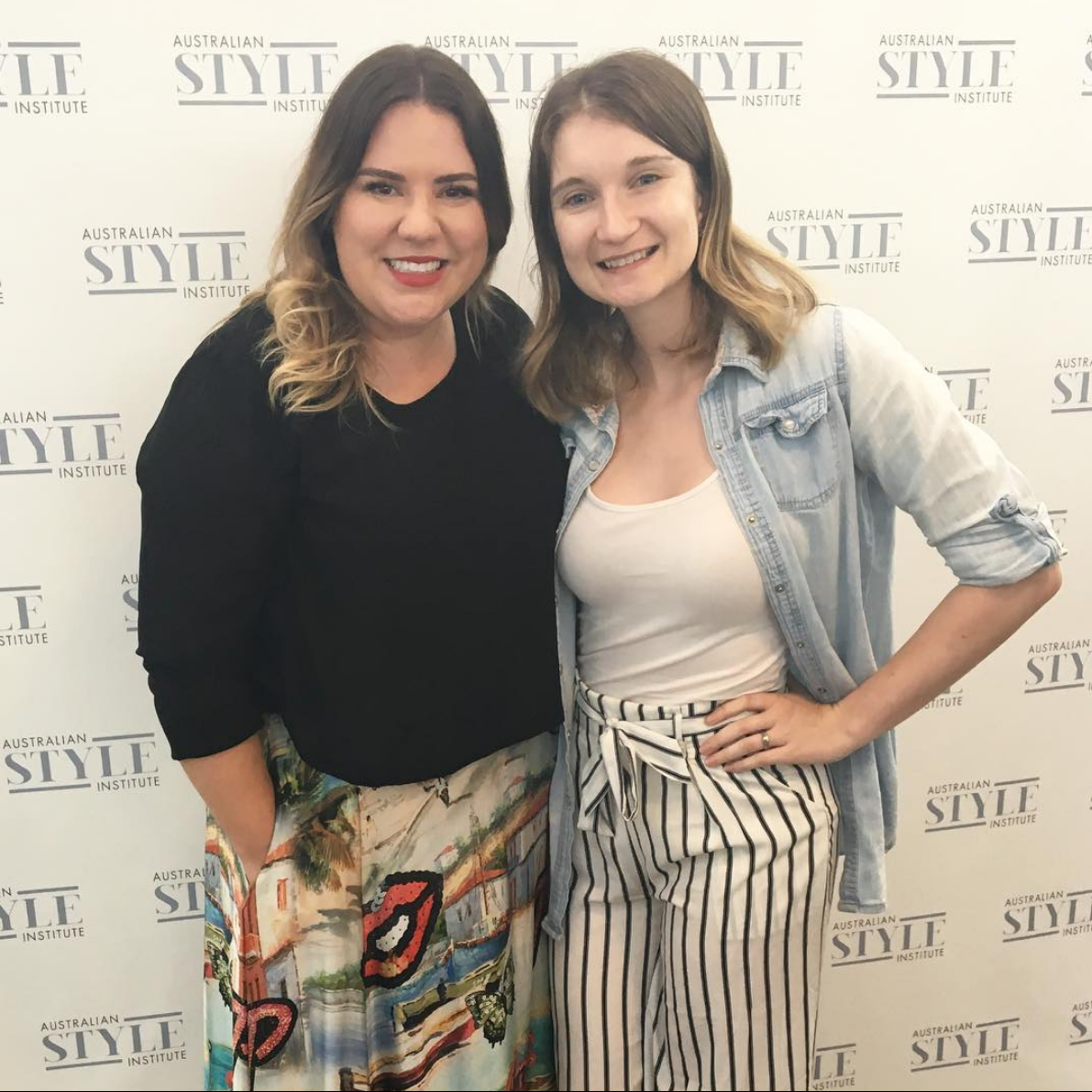 Some of you may have been aware that last week I was down in Melbourne attending a week long face to face training for a Certificate of Personal Styling and Image with the Australian Style Institute. This course has been on my to-do list for quite some time so I was stoked to finally do it! Lauren Di Bartolo took the course and shared a wealth of knowledge and encouragement with all of us. The course left me utterly exhausted but I came away having learned so much. I feel totally inspired to take it to the next level. I was so busy learning and taking in all that I could that I forgot to take any photos except for this one on the very last day. Find my striped culottes here if you are loving them as much as I do.
If you happen to be in the Brisbane area and interested in a styling session with me I'd love for you to contact me. I will be adding a new section to my website in the coming month or so with all the details but if you get in early now I have an excellent deal for you. Contact me for the details.