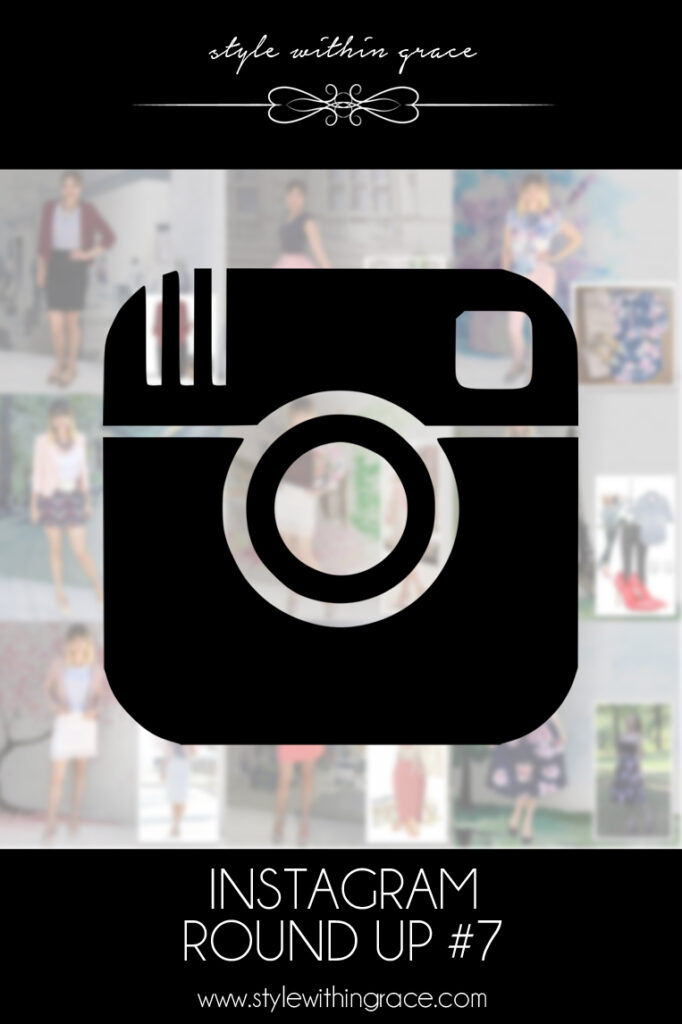 I'm two months into my #NewYearNewYouStyleChallenge and this month was all about using inspiration photos to help put an outfit together. I dubbed it #FollowSuitFebruary. Mid February I had a huge break from posting because I was lucky enough to go on this year's East Coast Pole Cruise to New Caledonia and Vanuatu. I was a cheap skate and didn't want to pay for an internet package while on board so I essentially dropped of the face of the earth. The trip was so much fun. I met so many people and learned so much! I'd definitely recommend it to anyone else out there that does pole dancing. I had a lot fewer posts this month because of the cruise but I still haven't included every single day's worth of outfits below. If you want more why don't you follow me on @stylewithingrace.
Along with using an inspiration photo each day, I also based my outfits around a variety of Instagram Daily Style Challenges. Some of the challenges included #januarywearwhatwhere, #anySTAGEstylejanuary, #stopdropstylejanuary and #simplystyledjanuary. These style challenges are great because every time you use the hashtag, it counts as an entry into a prize give-away. I got a bit creative this month and started photo-shopping my images a bit more. I was tired of the same old backyard backgrounds. For some reason I settled on a watercolour theme. What do you think of my new outfit photo set-up? Any artists out there want me to use your artworks in the background? Feel free to send them through or contact me. Anyway, on to it…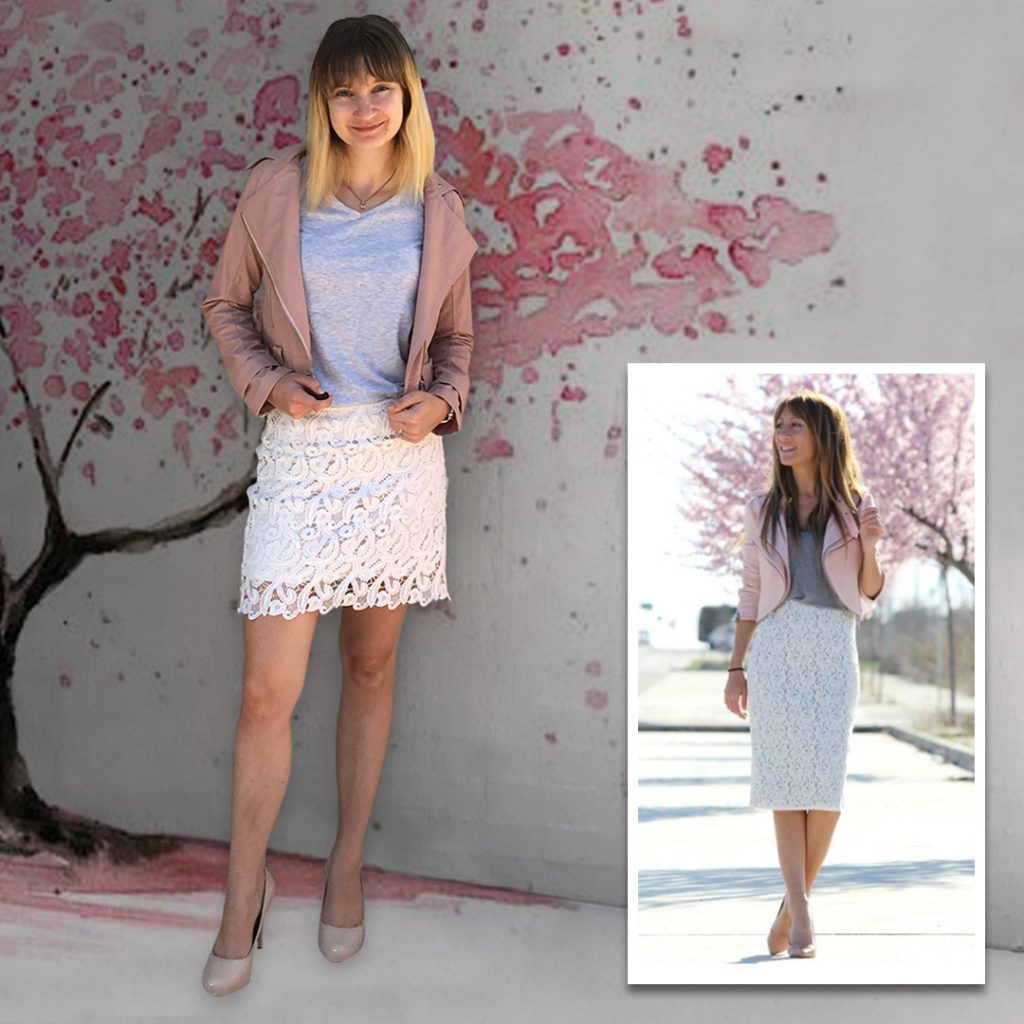 Day 2: Winter or Spring, Puxatony Phil, On Repeat, Repeated Colour
I love this muted colour combo! It totally shouts springtime to me even though I'm still in the brute force of summer here. If you were looking to recreate a version of this outfit SammyDress have the key pieces, The pink leather jacket (Similar) and the white lace skirt (Similar).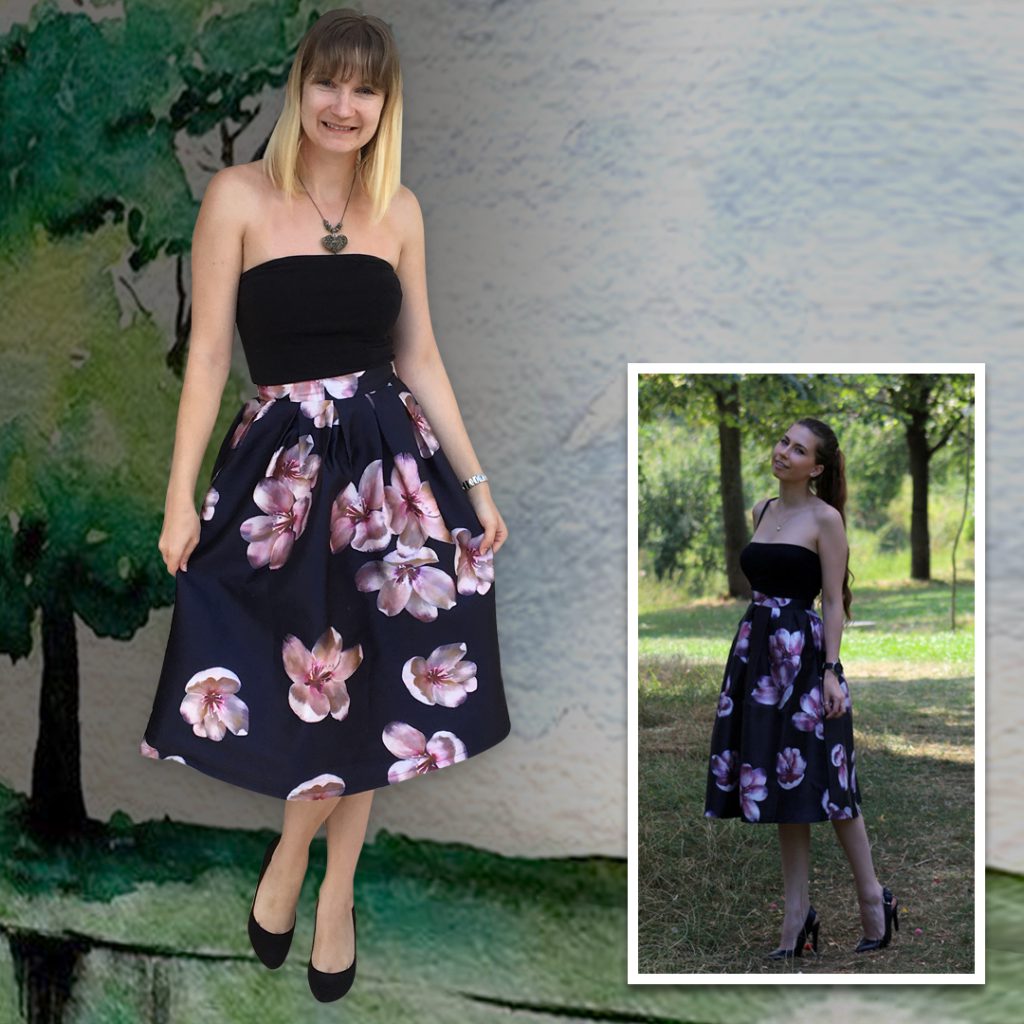 Day 6: Cross My Heart, Giving the Cold Shoulder, Dare to Bare Shoulders
I love when you buy something off SheIn because there is a style gallery of how other people have worn that item and it's great to give you ideas on how to put together new outfits. I bought this skirt off SheIn and this is how one of the other users have styled it so I decided to get some inspiration for her. This look is fab but I think I should have chosen a slightly shorter necklace so that it didn't sit right on the neckline of my top.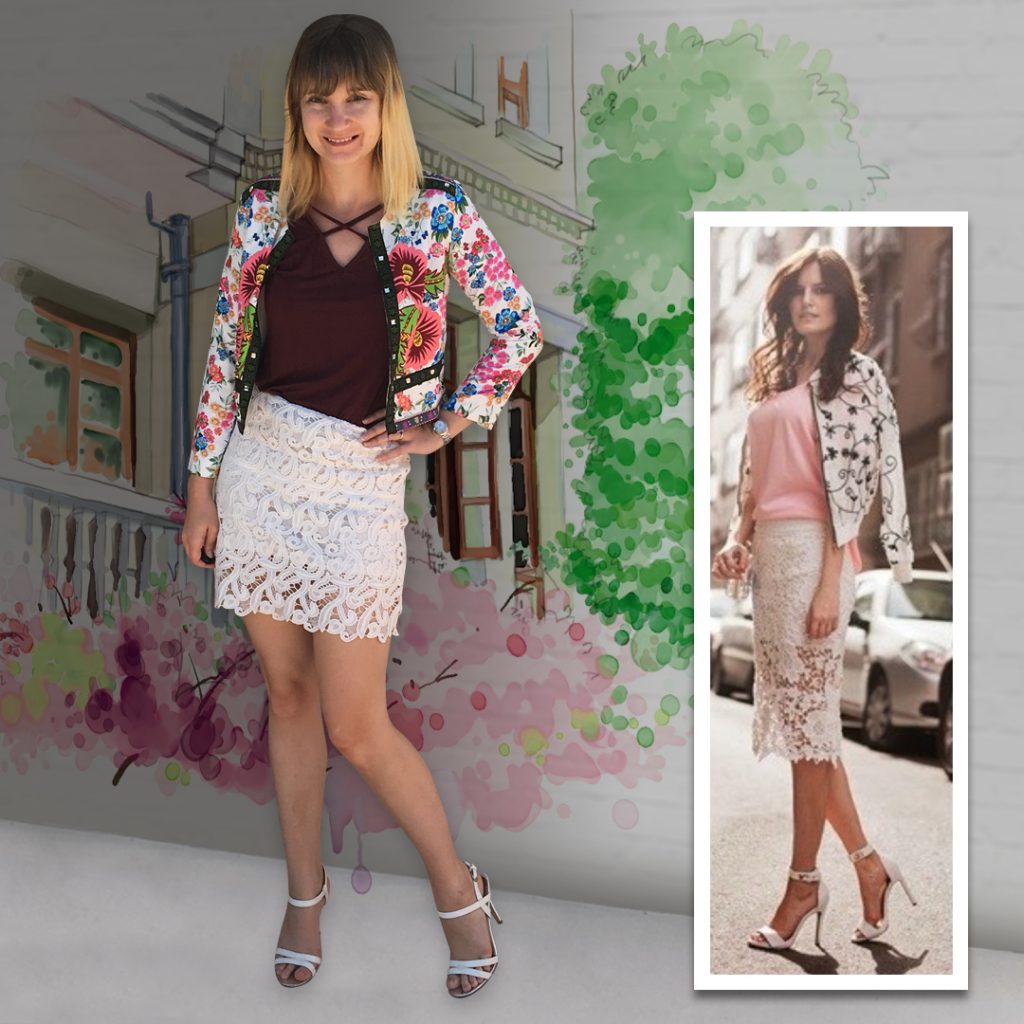 Day 7: Hello Kitty Heel, Fireside Tones, A Trace of Lace, Pink Florals
This was a really difficult combo to come up with and while I came up with something I would probably tweak the colour palette the next time I wear it. A lot of you have expressed interest in this criss cross tee and I would totally recommend it as well. It is so comfy and soft and it one of those colours that is very versatile.
Day 9: All Ruffled Up, Best Blazer
This has been one of my favourites so far. I feel like you can't go wrong with a floral skirt and blazer combo and it's so easy to create from whatever you have in your wardrobe. Nude pumps are also really versatile. Mine are looking a little worse for wear though and I have been looking into replacing them. If only I could find the perfect pair.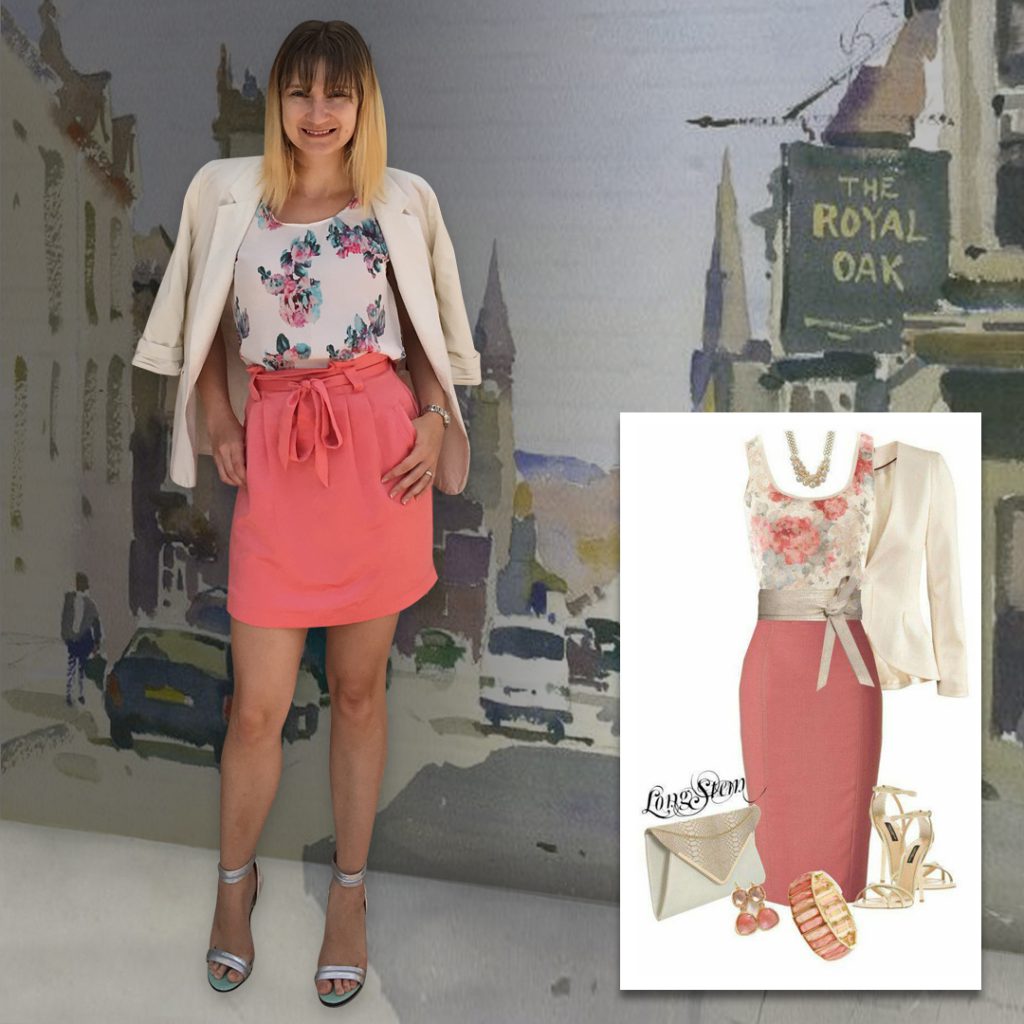 Day 10: Flare for Fashion, Fancy and Frilly, Sugar Plum Fairy, Pink Accessory
Oh my gosh… these shoes! I am obsessed! It's a little hard to tell from the picture but the straps are actually opalescent. Isn't that the coolest? I'm also really proud of this outfit because I'm wearing a top that I altered. The old high neck of the top didn't suit me at all so I changed it to a singlet top. I love the watercolour floral pattern so I'm glad I made it work.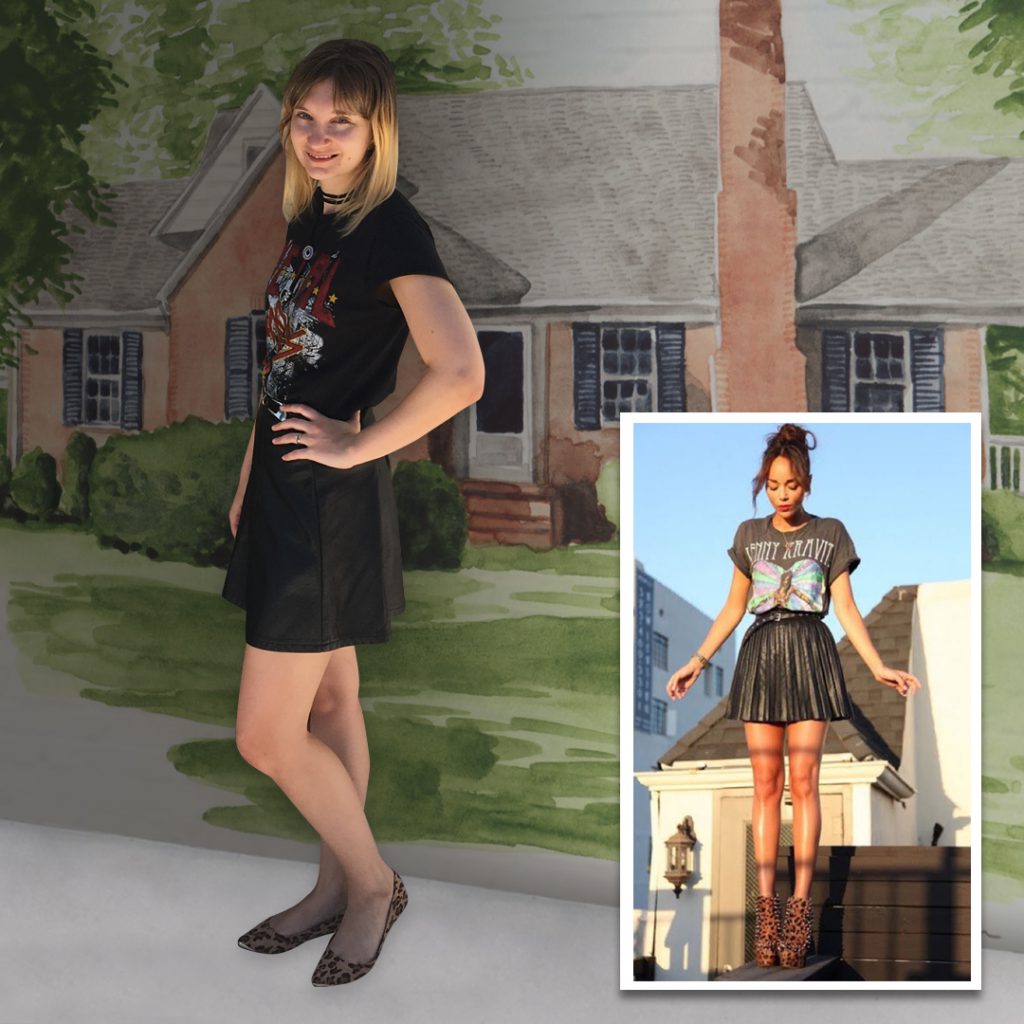 Day 12: Match Dot Com, Loungin' Like Sunday Morning
Today I felt like going a little bit rocker chic grunge so I paired my recently acquired band tee with the leather skirt which I found at a thrift store and took in. All the black kind of attracted too much heat from the sun for my liking. I was able to get away with slightly messier hair than usual though. I'm keen to try out all my other band tee outfits that I've come up with.
I hope that you'll join me for #MinimalistMarch next month. I'll be back with more instagram round ups then.