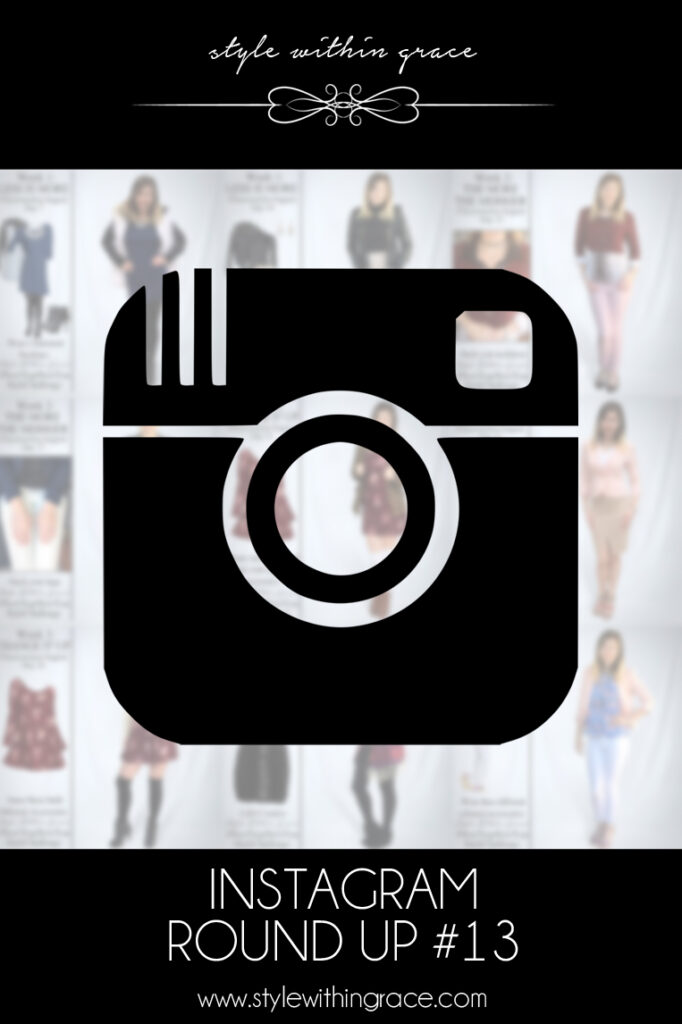 And just like that winter is over and warmer weather is on the way! Is it just me or did August go extremely fast? So how did you all go with your accessorizing for #AccessorizeAugust? Which group did you fall into, "less is more" or "the more the merrier? I think I pendulum back and forth between the two stand points depending on my mood. Essentially if I'm feeling lazy I'll wear less whereas if I'm feeling inspired I totally have a go at stacking rings, bracelets, necklaces you name it.
All I know for sure is that I like to stay away from the matchy-matchy look. I much prefer a co-ordinated and harmonised look rather then too much of the same. Some of my outfit ideas from the challenge are included below but if you want more head on over to @stylewithingrace. I would also totally recommend checking out #NewYearNewYouStyleChallenge for all the previous months challenges. If you happen to be on the other side of the world then why not do some of my fall challenges. #MinimalistMarch might work well for all of you who are just going into autumn. As for the rest of us, onto the outfits!
 Week 1: Less is More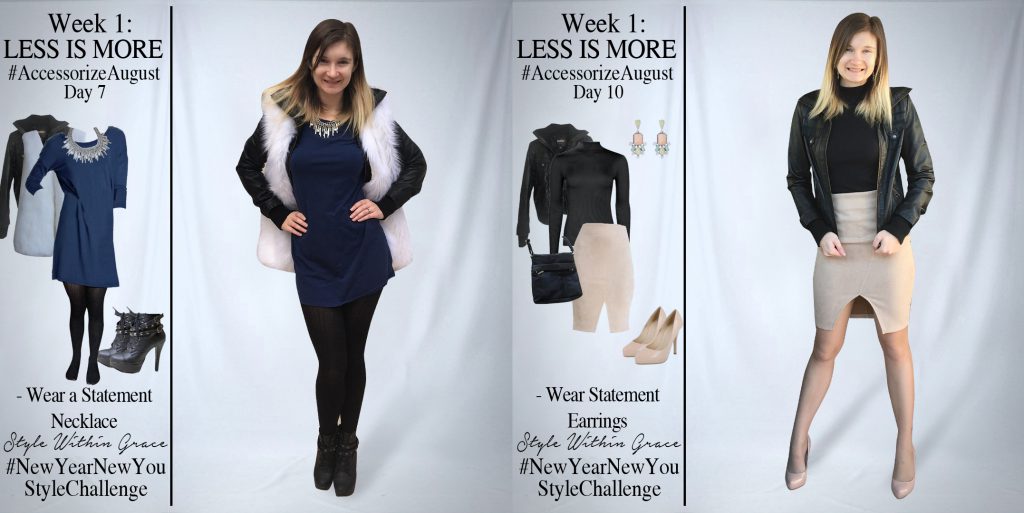 Statement pieces may not seem overly "less is more" but I figured it was less if that was the only accessories you were wearing and that was the idea this week. I find it interesting that my two favourite less is more outfits are basically monochromatic. I wonder what that means. I'm wearing the white fur vest I made myself which I promise I will write a post about soon. Now that my new website is finally up and running I have no excuse so it should be long now.
The genuine black leather jacket was a steal as I found it second-hand only worn once or twice for $25 off the Facebook Market. As you can see it's getting a lot of wear and it fits perfectly. The last leather jacket I had was a little too tight in the shoulders and while it did fit me, it wasn't any good for layering over anything during the winter which greatly reduced it's wearability. This one is a few sizes bigger than my normal size but works perfectly for layering! This may seem obvious to some but it took me a little time to figure it out. If you plan on layering with any of your outerwear it pays to get them a size or two bigger so that you can fit your bulky cardigan on underneath still.
Apart from the ever popular leather jacket, my second outfit comprises of this black turtle-neck from Boohoo and this suede pencil skirt from Ally Fashion(Similar, Similar).
Week 2: The More The Merrier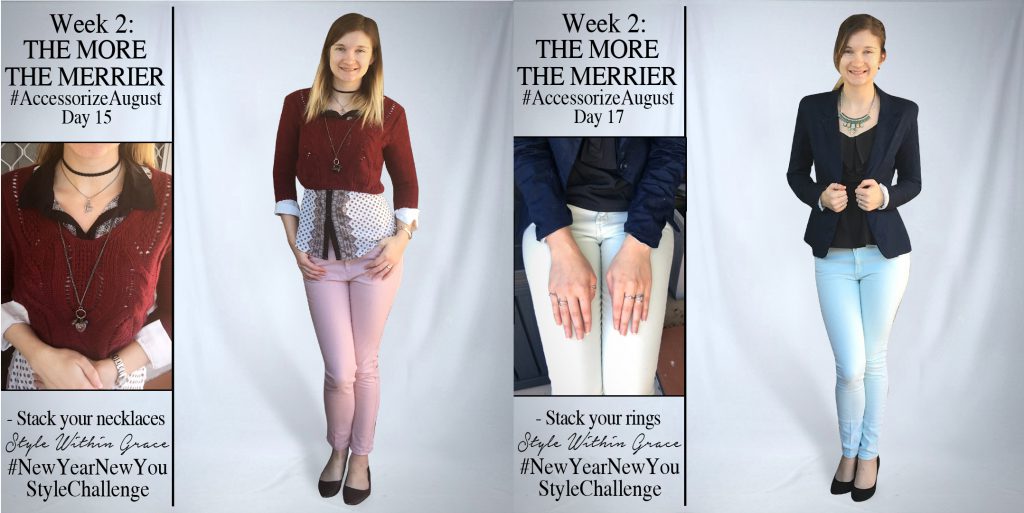 A lot of pastel coloured denim this week. I love my pink(Similar, Similar) and mint jeans. I'd recommend scoring yourself a pair too. A lot of the prompts this week involved stacking jewellery which I know can be a little bit daunting if you've never done it before. Did you give it a go? I plan to write a how to post on stacking in the future so stay posted on that one too. The trick with most stacking is to vary the sizes and prominence of each piece. Vary the length for the necklaces as you can see I did here and vary the width and dominance of the rings. Lovisa have great packs of rings that are perfect for stacking if you are looking to get into that. As for stacking necklaces owning a choker definitely helps add another layer. I got mine from ebay.
Week 3: Change it Up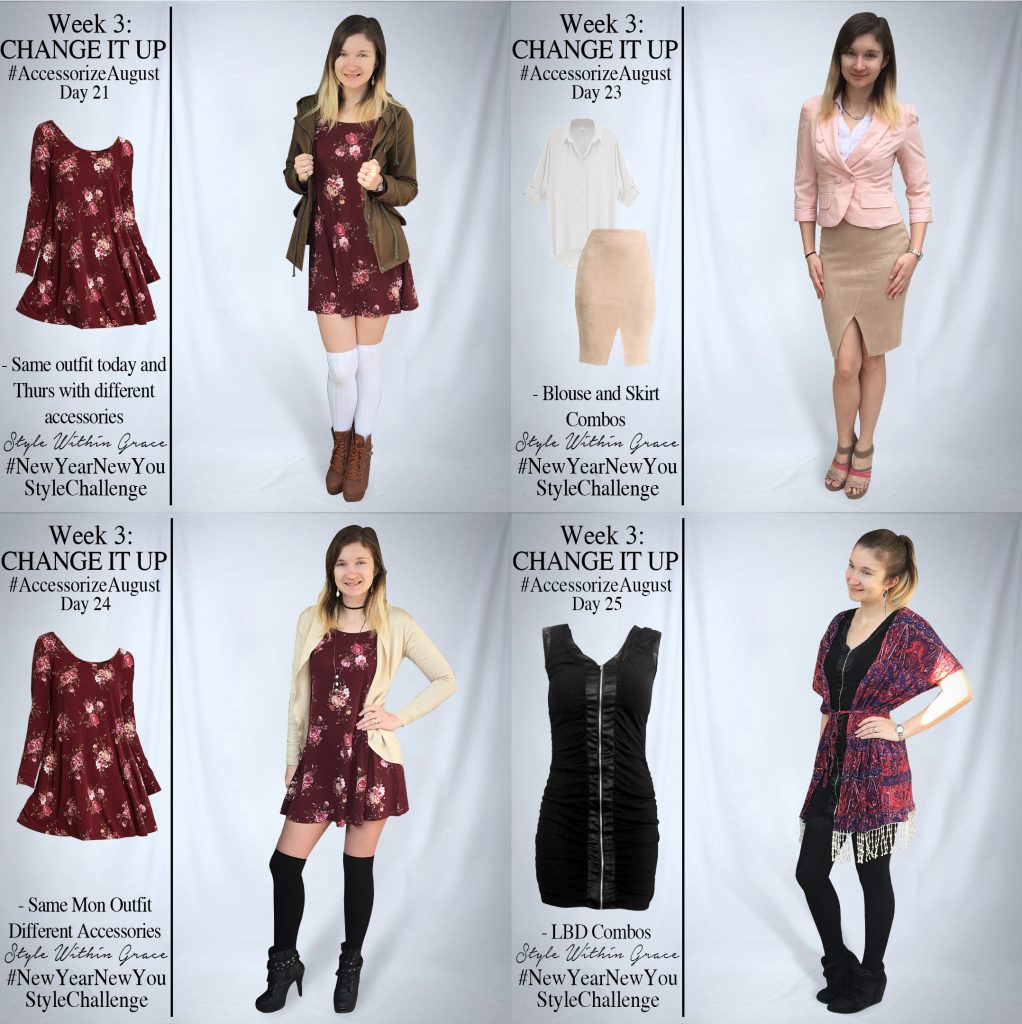 This week was my favourite week! I love seeing how different an outfit can look just by changing up the accessories. I got this floral swing dress (Similar, Similar, Similar) from Ally Fashion with a birthday discount I got for being signed up to their mailing list. It's the perfect colours for fall and winter but would totally work throughout spring too what with the florals. You might remember from my previous #MixItUpMay challenge that I bought this paisley kimono for the "Buy something you wouldn't normally buy" daily prompt. Up until now it's been rather too cold to wear it but I finally had the chance to wear it this month. I used it to give my LBD some colour and interest. I have a few more outfit ideas for it stored away for when the weather gets even warmer. Keep an eye out for it.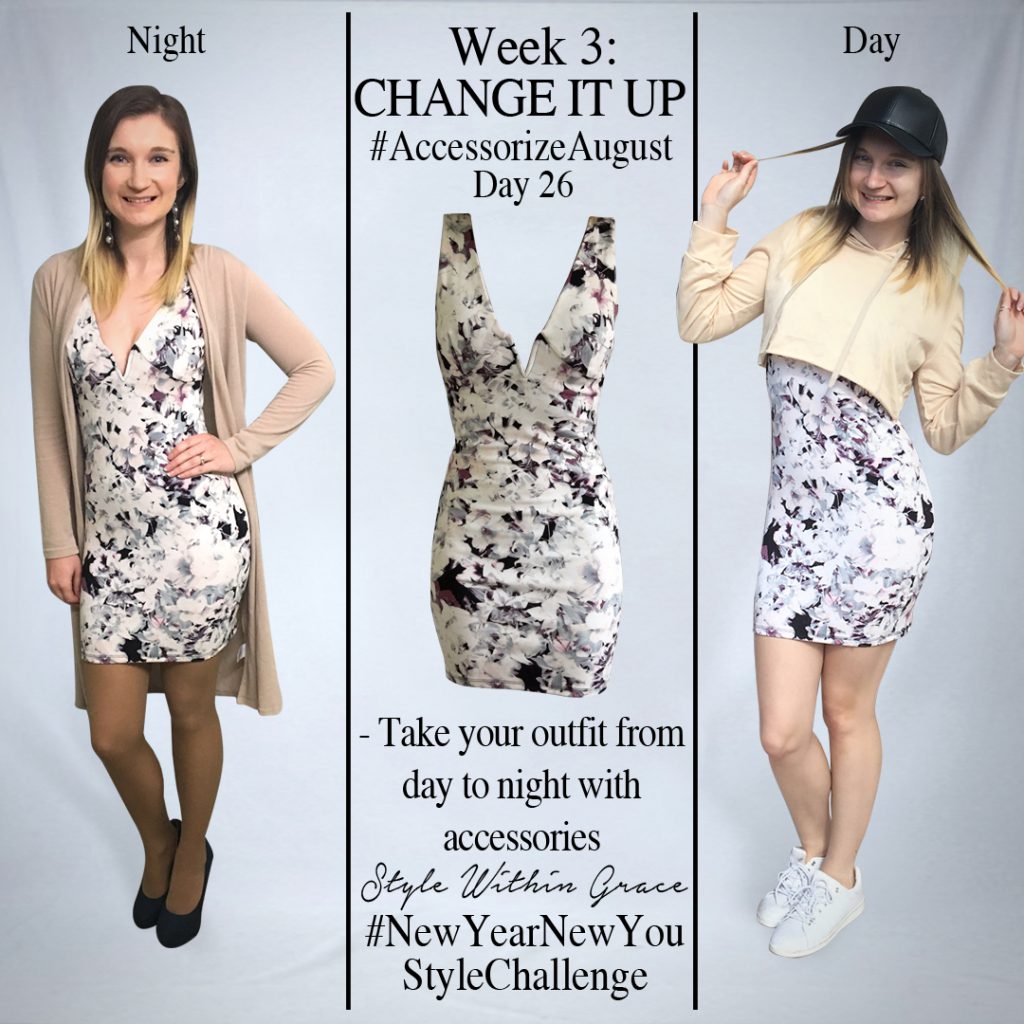 My favourite challenge this week was taking my outfit from day to night using only accessories. I was actually going out that night so I actually put in the effort. The dress I chose was a pale floral body con dress with a bit of a plunging neckline. I used my cropped hoodie to cover that up for the day time look and added some white sneakers and a black leather cap. I totally love this casual, cool look! To take it to night I swapped the hoodie for a long line cardigan and the sneakers for some heels. I added some feature earrings and some stockings too to keep my legs warm. I think my main tips for dressing an outfit up is to add heels, add bling, swap your handbag for a clutch and add a swipe of red lippy.
Week 4: Perfectly Co-Ordinated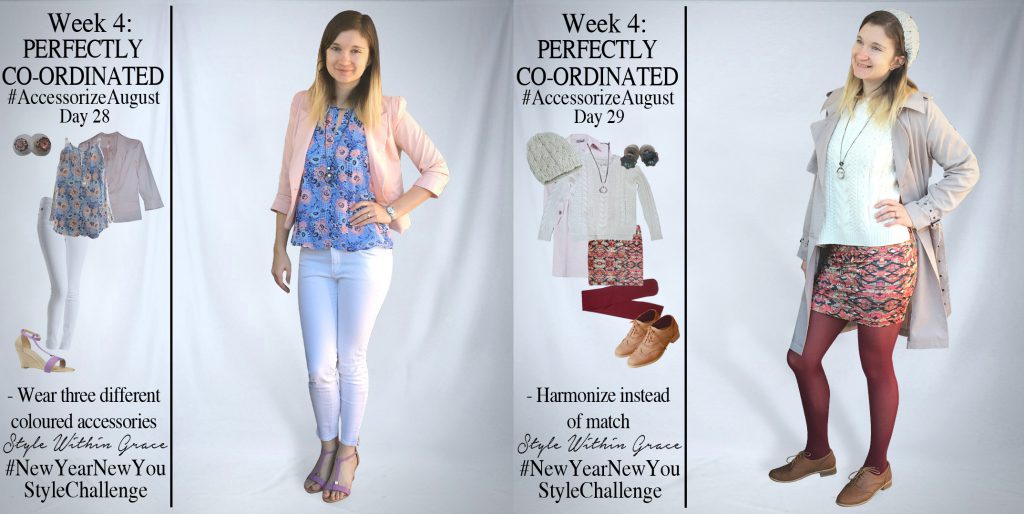 My last week of challenge's was based around looking co-ordinated over matchy-matchy. I always slack off in taking photos on the last week as I'm busy trying to get next month's challenge up and running but I think the two outfits I did post are sufficiently co-ordinated. I chose a pastel palette for the oncoming spring weather for day 28 with my pink, purple and cream accessories. If you remember that different neutrals still count as different colours, getting three different colours is not so hard. I wore the latest strap sets I've gotten from Confess shoes. If you don't know about them yet, they make customisable shoes in which you can change the coloured straps of the shoes. It's such a great idea. I have the beige mid wedge and the black heels. I plan to buy some flats soon too.
My day 29 outfit reverted back to a winter palette. I figured I should make the most of it before it was gone for another year. Some pieces you might be interested in are my oxfords and the trench coat. Both pieces that I'll be continuing to wear throughout the spring.
I hope you are all liking my new site. Have you had a chance to look around. Now that it's up and running I should be able to start writing some more posts. Is there anything you'd like to see? Let me know in the comments. See you in the warmer weather my friends. Until then I hope you'll join in with #SeptemberSpringFun!