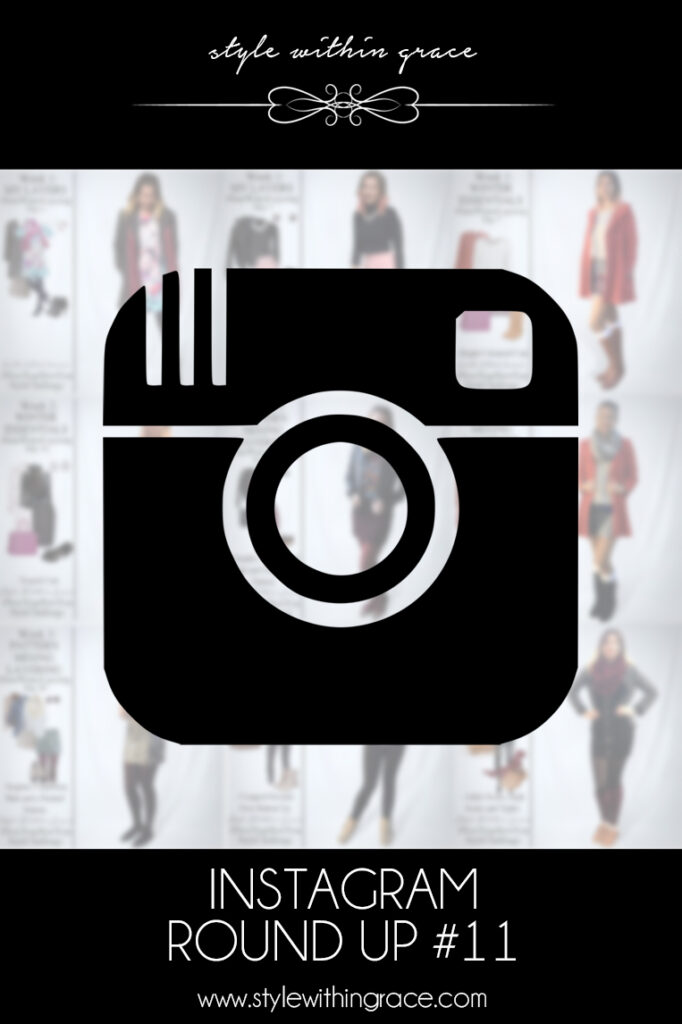 How did you all go with your #JuneWinterLayering? I was in layering heaven and I think I came up with some great new outfits that I will hopefully wear again when I get a chance. If you don't feel like you have got a hang of the whole layering thing yet or if you really enjoyed it tune in again for #JulyWinterLayering. If you want to check out previous month's challenges, the whole years worth of challenges are at #NewYearNewYouStyleChallenge. Oh and follow me @stylewithingrace for the outfits I didn't have space for below.
Pre Week: My Layers

I like to round out my weeks evenly so June had a few days at the start that I didn't include within my challenge. I decided to just show you some of my layering outfits as a taster for the month to come. The outfit I came up with to wear to a friend's bridal shower was a particular favourite. I find it's always hard to come up with a fancy outfit for winter events. You either look fancy or you are warm. It's very hard to be both but I think I managed it this time. I wore a turtleneck with my pink midi skirt over my new thigh high boots which I am totally loving btw. The necklace really sets the whole look off and takes it up a notch. I had been looking for a neutral coloured silver statement necklace for quite sometime and I was so happy when I found this one.
Week 1 + 2: Winter Essentials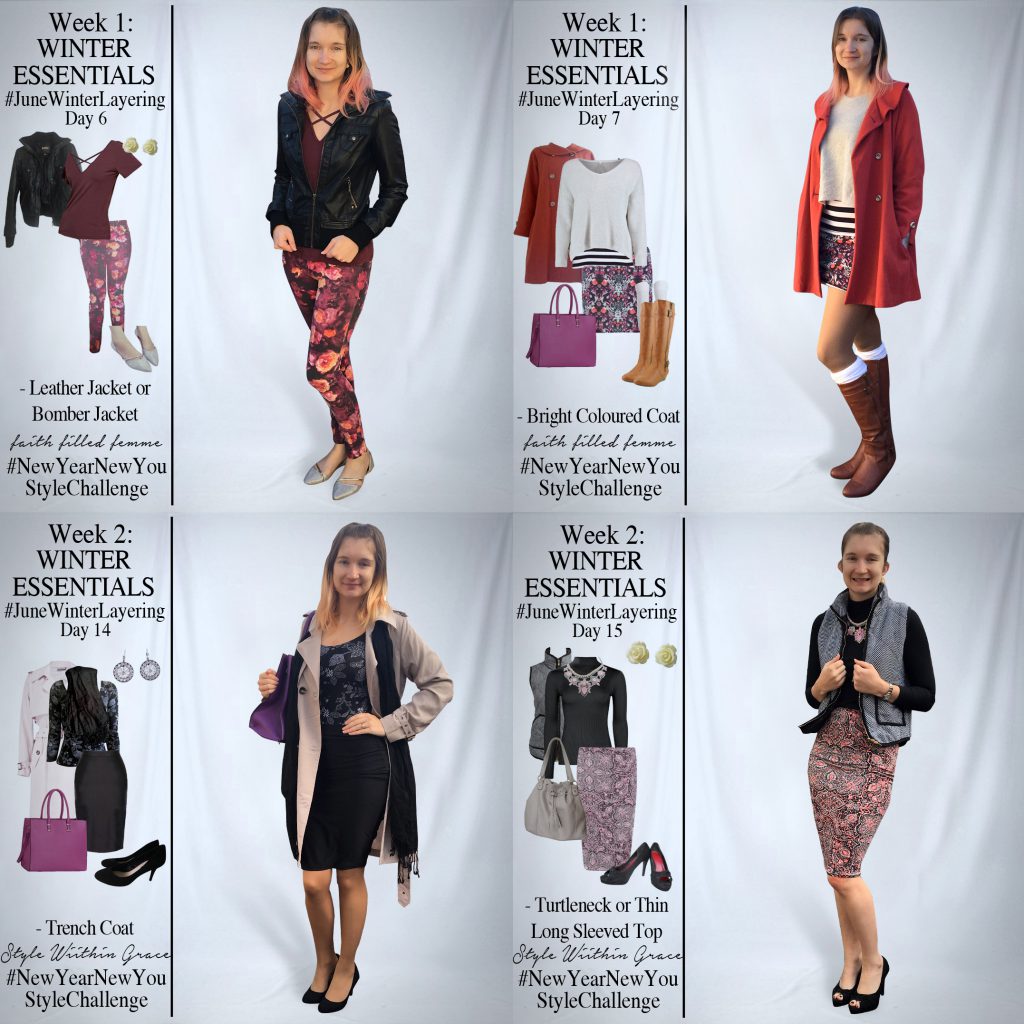 Weeks 1 and 2 were all about my favourite winter essentials. I included pieces from head to toe that were perfect layering material to keep you toasty warm. I included links to a whole range of different options for each piece in the #JuneWinterLayering post. The above were some of my favourite outfits I came up with. I love the pop of colour handbag with the neutral trench coat outfit and I think it's really effective having the striped singlet just peaking out from underneath my cropped light grey sweater and red coat.
Week 3: Pattern Mixing Layering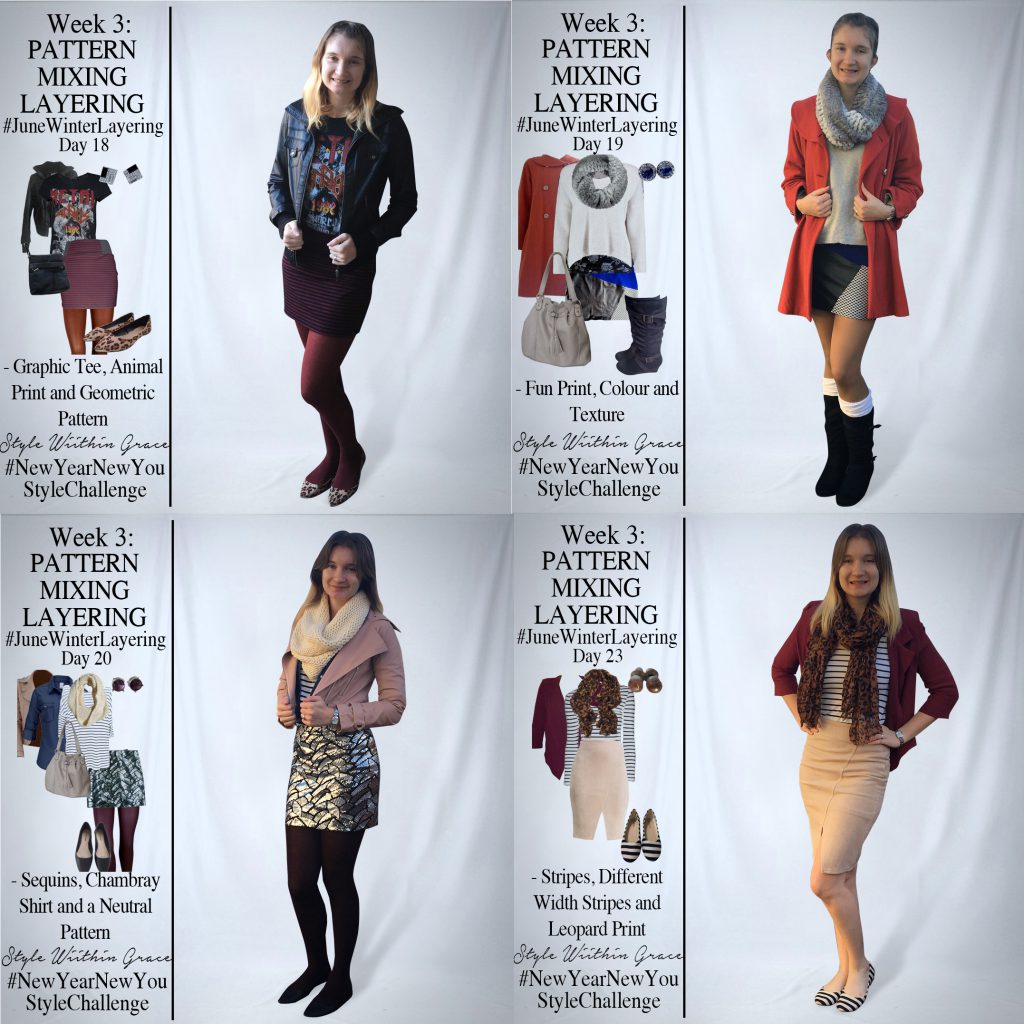 Three weeks in and I took layering up a notch by also adding in pattern mixing to the table. I really hope the prompts I came up with were helpful and not too specific that you couldn't play along at home. The prompt I particularly struggled with was the checkers, plaid and tweed. I don't really own anything with checkers. The only thing I could think to substitute it for was the plaid I was already wearing. It's hard to pick my favourite combo for the ones above. I think it's interesting to note though that all my favourites include skirts. I think the main thing to remember when pattern mixing is to try to keep the patterns within a similar colour pallet.  Also make sure that they are different size patterns. Thus you are eye isn't fighting to figure out what it should look at first.
Week 4: Layering Combinations

Lastly for week four I tried to give you some prompts that would help you start to think of different and slightly more unique ways to layer. I think if you keep changing up your outfits in new and unique ways you can use the same pieces over and over and get good wear out of them without feeling like you are wearing the same things over and over again. Each time you find a new way to wear a piece it suddenly feels like new again.
Layering is especially good for getting more wear out of summer pieces which you can take into fall and winter. It theoretically means you need less clothes but I was never very good at limiting my amount of clothing. When we finally get enough money and get around to building our own home one of my biggest dreams is to have a massive beautifully organised walk in wardrobe.
I hope I've got you hooked on the layering bug and that you'll join me next month as well. There really is just so much you can do with layering. I think winter outfits are much more interesting to craft then summer ones. It actually is almost an art to perfectly pair so many pieces together. If you want to learn more or see more then take a look at #JulyWinterLayering. I'll see you back on the Instagram feeds in July.