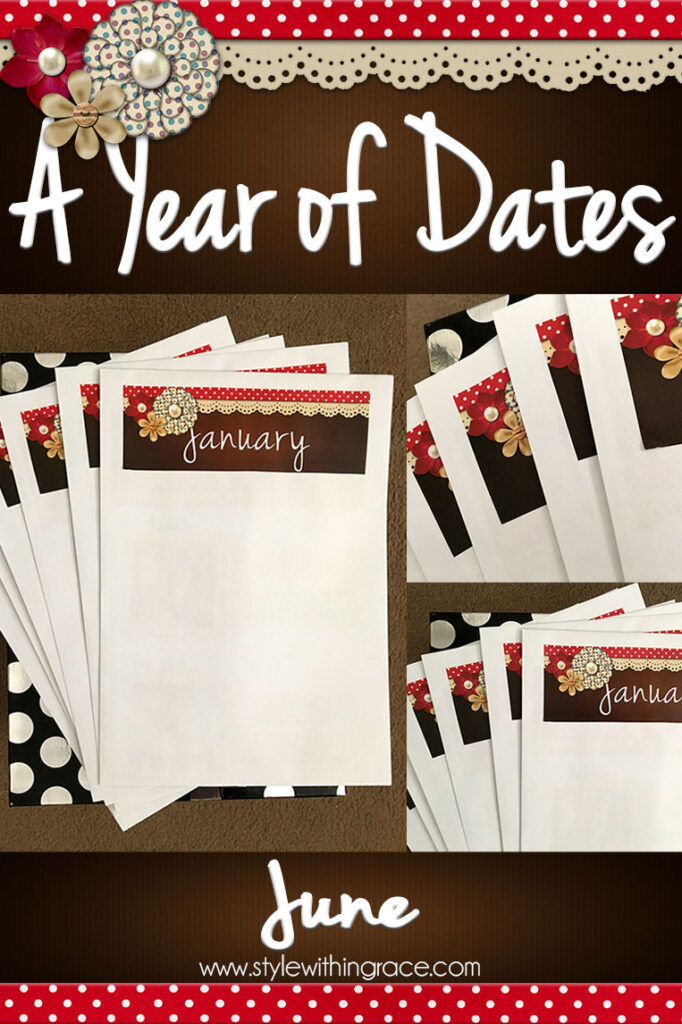 Every year I swear June is the busiest month of them all! This month we squeezed in multiple birthdays including my own, a bridal shower and a wedding! No surprises here but fitting in date nights as well was a test but we sort of managed. This months theme was arty dates. Read below to find out how I incorporated this into out date nights in and out. As always here is a link to the Year of Dates (In A Box) index page just in case you've missed a month and want to go back and check it out. My date descriptions that I included this month (below) were pretty open to interpretation so even if you aren't what you would call an artistic person, you should be able to craft a date that you'll enjoy.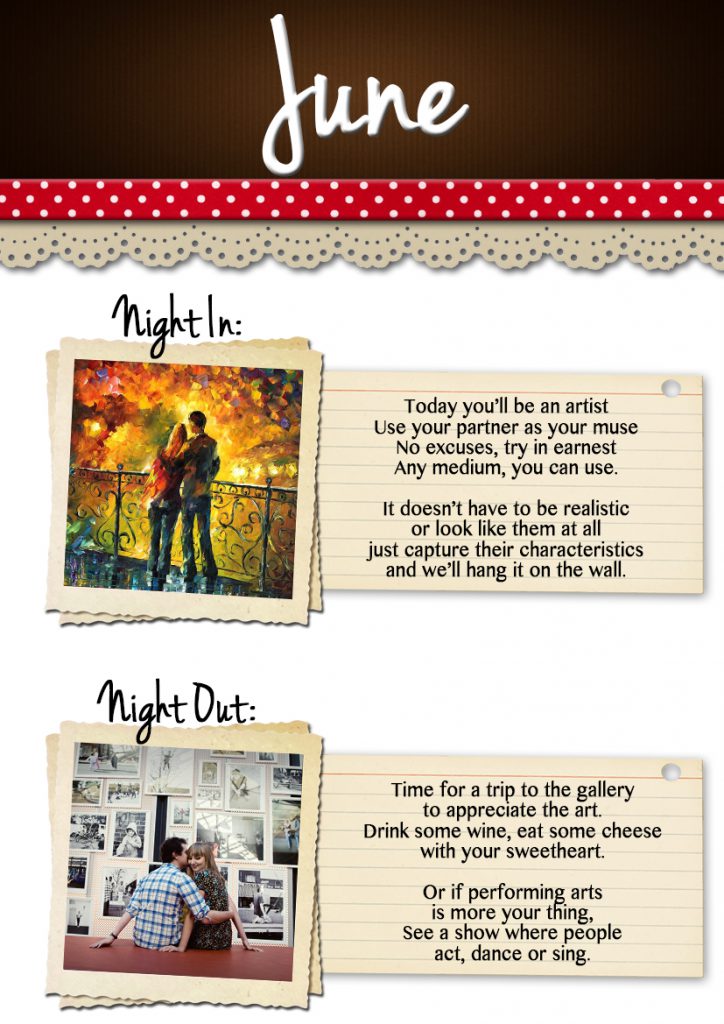 Night in:
We just managed to squeeze this date in on the last day of the month! What can I say, a lot of stuff has happened in June. It's a seriously busy month! I bought two mini canvases to include within the "A Year of Dates (In A Box)" gift for the hubby to open at the beginning of the date but I also made sure to have a whole lot of extra paper ready as well as paints, paintbrushes and some pencils. I like to use old plastic container lids for the paint palettes so I had them handy as well as a plastic cup full of water.
I didn't really have a plan for the how the evening would go when I first prepared the dates in a box but after having gone to life drawing at the start of the month for a friend's bridal shower, I was right in the mood to get arty and it gave me some ideas of what we could do. We started off with the warm up exercise when you can't take your eyes of the person and you can't take your pencil off the page. You know the one where your drawing almost certainly looks like that of a two year old? Yea that one.
These kinds of exercises are good though because it helps to get you in the right mindset of looking at the form and shapes without your preconceived notions of what a person is meant to look like. It's also good because then hubby doesn't feel too self conscious about drawing with me a former art student. The date is meant to be fun so a good laugh is a great way to start.
The hubby was super confused though at the point of this when I told him to do it. I posed for him first. Originally, I set a timer of three minutes but he finished in like one. I went next and I think he felt pretty self conscious coming up with a pose because he tried to hide behind one of our throw blankets. It probably needs to be pointed out that we were both fully clothed as it is winter and way too cold to even think about life drawing.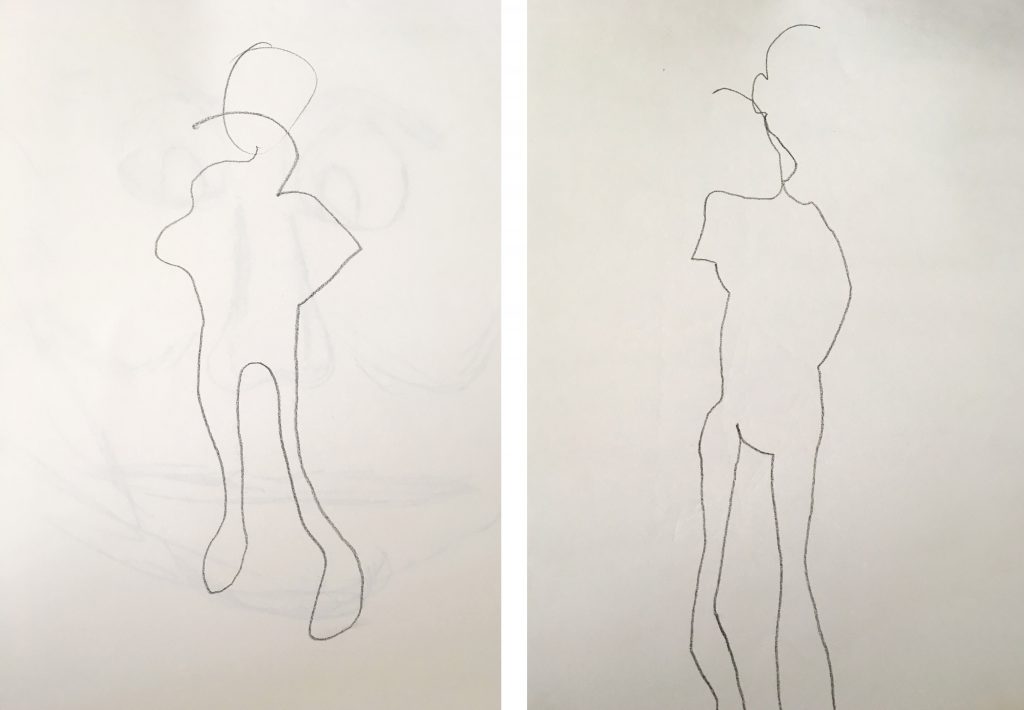 We then sat and sketched a quick drawing of each others face which was rather disastrous really! Drawing each other at the same time is awkward because my view of him was side on looking down at a page which apparently is hard to draw. I turned around and faced him so he got a front on view but it didn't really help him much. If I include the drawings below will you promise not to laugh? At least not too much? Let me preface by saying that are awful!
We tried again. The hubby deciding he was going to take a more cartoon approach and me deciding I was going to go closer and front on which kind of meant I was drawing from memory. Not really a good plan! By the way we did not have a eraser handy so any misstep we took stayed on the page forever. That certainly makes it hard to do anything worthy of putting on the wall.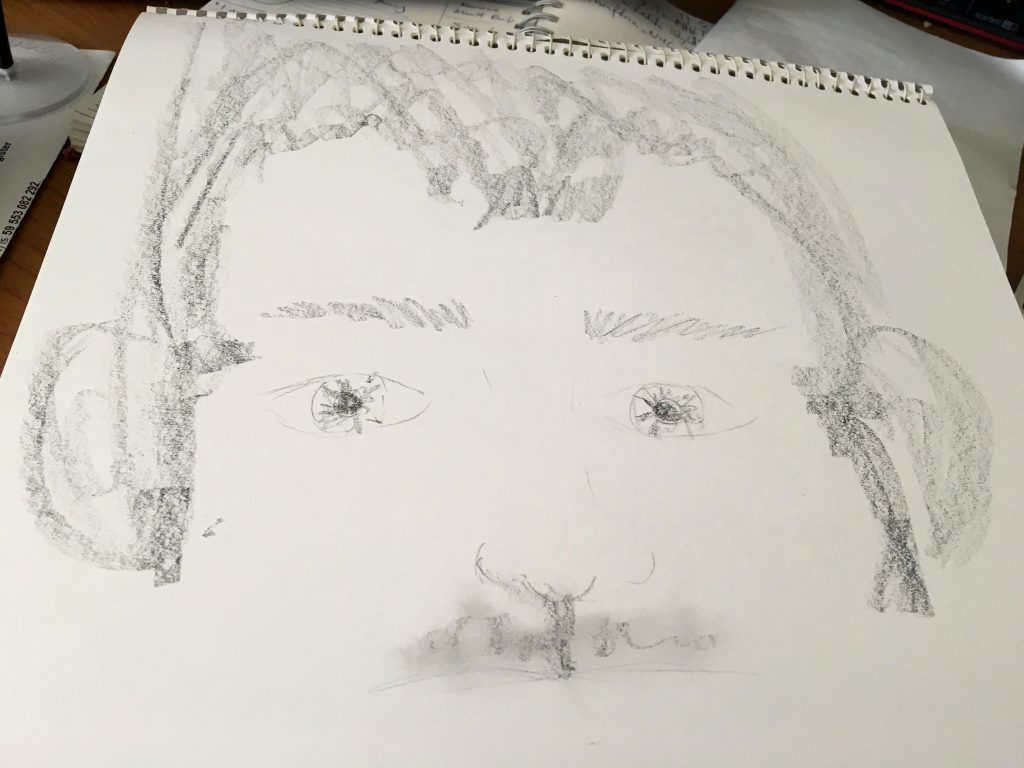 What a good thing we aren't making a living off drawing hey? After that we decided to move onto our mini canvas. We both didn't want to attempt to draw each other any more as that just wasn't working. We were feeling a little down beaten. So the hubby took to still life and sketched the bird cage light fixing in front of him. I attempted to paint my imagined version of our hands together making a love heart. I never was very good at drawing things straight from my imagination. Something in front of me to reference is what I need.
We got to the point where our sketches weren't going to get any better. So we headed off into the garage where we set up the painting gear to finish off the canvases. We stood there painting in almost silence for awhile. Until again we got to the point where it wasn't going to get any better. Here are our finished creations. The hubby's painting is actually my favourite because his colour palette is really pretty.
I got to the point where I didn't like where my painting was headed and decided I was just going to go more abstract. I started using all the colours on my paint palette on the hands to try and distract from the fact that they weren't very proportionate or realistic in the first place. Some random glitter glue thing I found in my craft box was also used. Safe to say I won't be putting this on the wall.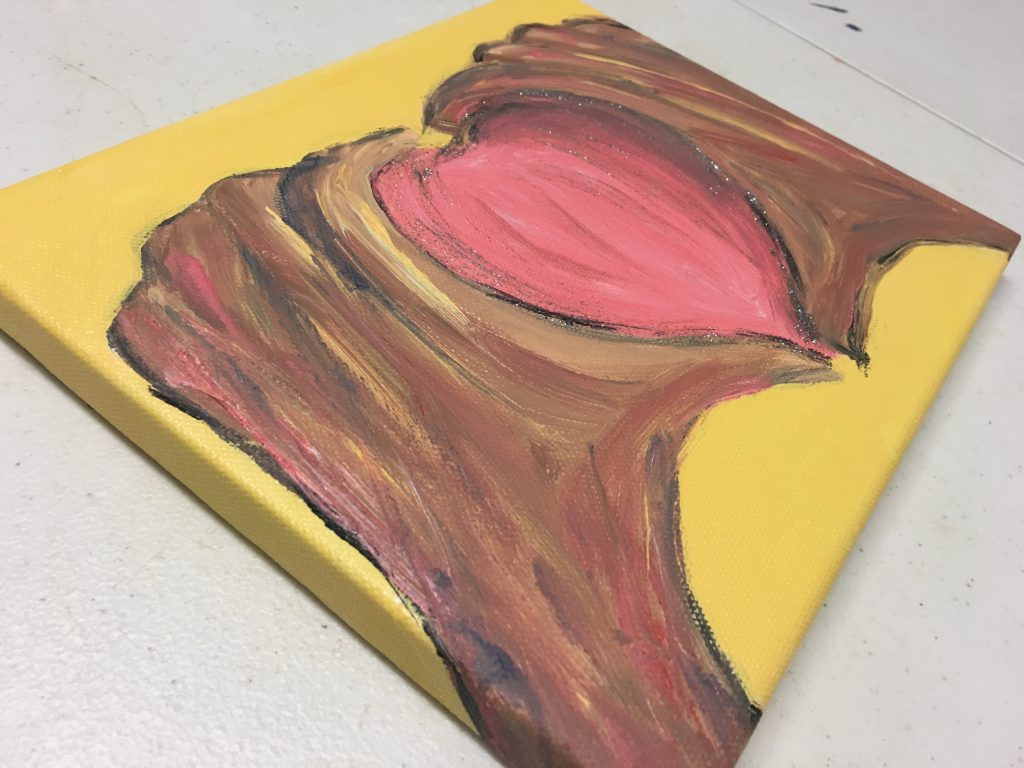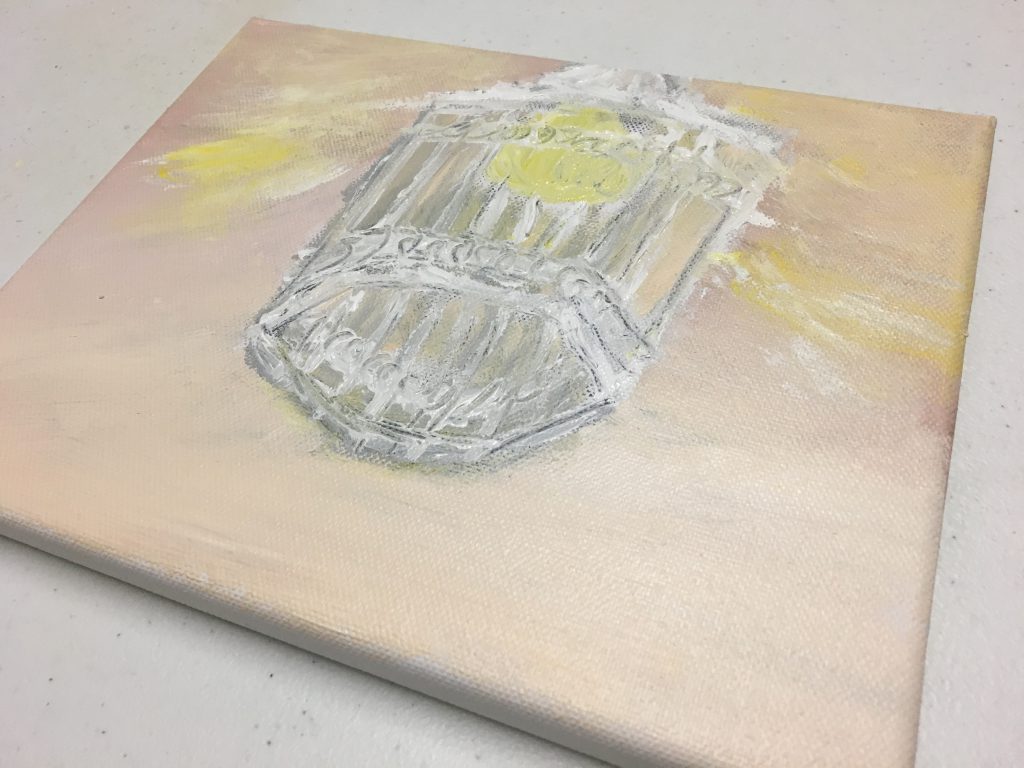 I didn't think the hubby particularly enjoyed the date night but interestingly enough this morning he was commenting about how therapeutic painting was. How you can just tune everything else out and paint. So perhaps he enjoyed it more than I thought. I do agree with him but I definitely require more of a plan to really get creative which kind of sounds like an oxymoron but that's the way my creative brain works.
I feel this date night would have worked better with a little more pre-planning. The sketching section was fun but perhaps it's necessary to take it in turns posing for each other rather than get the awkward pose of the other person drawing. As for painting the canvas, having a printed out photo to draw of the other person at roughly the right size would have been very helpful. As we squeezed this date night in on a Friday night late after work and dinner we were kind of rushed too. We didn't want to stay up painting until all hours of the night so our creations suffered. I would really suggest this as a daytime date where you have all day to be creative. You don't have to spend all day painting but at least you don't feel rushed.
Night Out:
So we totally have a plan for our night out. We bought the tickets and everything and we are both so looking forward to it but it doesn't happen until July 31st. That's the thing with performing arts shows, you can't really refine them to a month of your choosing. Does that date sound familiar to anyone? Want to know what we are going to see? We are going to a Train concert! And yes I realise that is confusing. Why would you want to go to see a train? Well Train is the band who sung Hey Soul Sister, Marry Me and Drops of Jupiter to name some of the most popular songs they've done. What's the deal with it being on a Monday night though? What a totally random time for a concert. I think there are still tickets available for anyone else who is also a Train fan. Visit Ticketmaster to score yourself some.
Update:
We went to the Train concert a few weeks ago now and it was the best time ever! It really is amazing how many great songs they have. I feel like Train is one of those bands where you don't really know much about them but everyone will know a ton of their songs if they hear them. The concert started at 7:30pm at the Tivoli. So when my husband finished work he just went straight there to wait in line. He got there at about 4:30pm and was the 7th in line.
I then went as soon as I could after I finished work and the line was pretty darn long by that time. It was nice to have a spot saved. Since we were at the front of the line when we were finally let in when managed to get right in the front row. A little off to the side but still the front row, which enabled this to happen…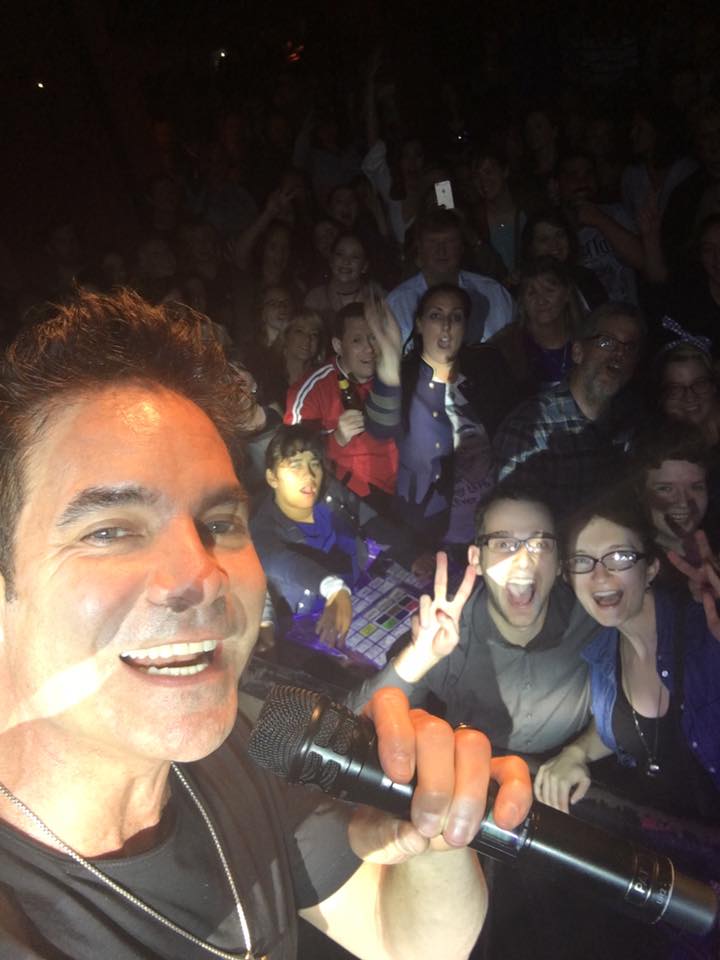 Not the best photo ever. The light did something weird. But it was a selfie with Pat none-the-less. Not sure why we decided to do peace signs but there you go. I think Pat is looking pretty good for almost 50 now hey? We heard all the best songs; Save me San Francisco, Meet Virginia, Hey Soul Sister, Drive By, Drops of Jupiter, If it's Love, Marry Me, 50 Ways to Say Goodbye, Calling All Angels, Play That Song… Just to name the ones I knew. It was such a fun awesome night.
I'm not sure I would have called myself a Train fan or that a Train concert would have necessarily been my first choice of concerts but I enjoyed this night so much more than when I went to see Taylor Swift. With Taylor Swift I was so far back, all I could do was watch the big screens on the sides. May as well have just watched it on Youtube. The atmosphere at the Train concert made it amazeballs. The size of the venue really does make a huge amount of difference in even making it worth going to see in my opinion. I would definitely call myself a Train fan now. Was anyone else in the audience?
It's amazing how fast our year of dates is going. Only 3 more months to go! Don't forget to tune in next month.