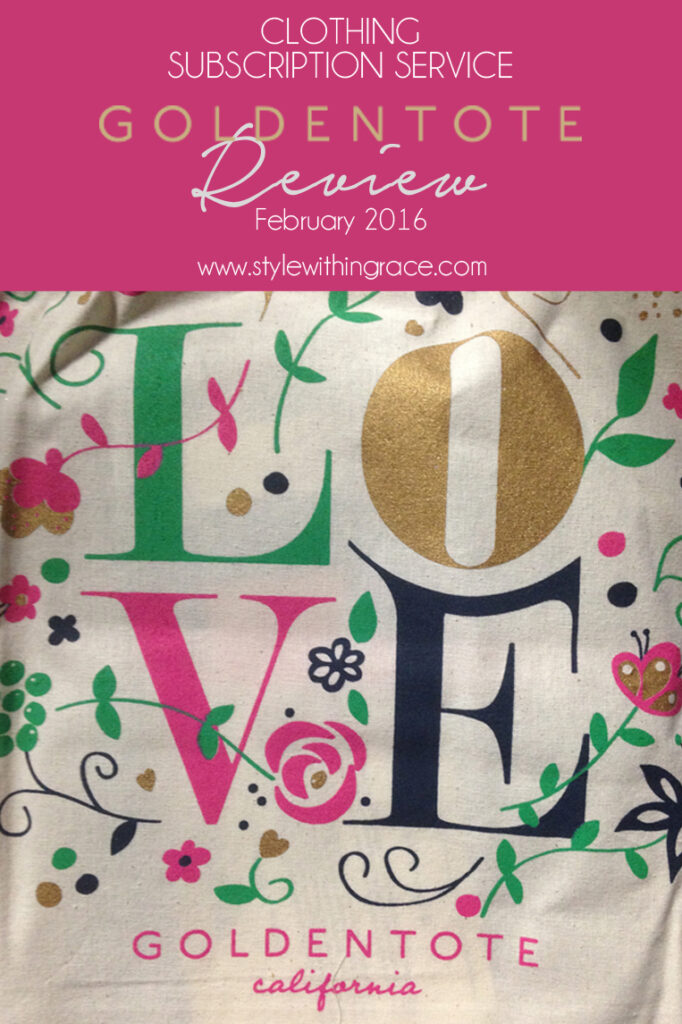 I've been wanting to try these subscription based clothing sites for ages but while there are so many out there, not many are Australian/ship to Australia. Golden Tote is an American site and while it does ship to Australia, it's not cheap (USD$30 postage). I decided to try it anyway as the appeal of being personally styled was too appealing not to try. I got the $149 tote as I liked the idea of a stylist choosing clothing for me, things that would flatter and suit me and my style but clothes that I may not have picked for myself but I also wanted to play it on the safe side and at least get a couple of items I would definitely like.
The $149 allows you to choose two pieces and the stylist chooses the other items to fit your style profile. I could describe in further detail how it all works but it makes much more sense for you to visit their website where they describe it so well, if your interested. To make sure the stylist has a good idea of what kinds of things you like, you have to fill out a style profile survey, which is pretty extensive. So all up I paid $179 American Dollars and this is what I got in return.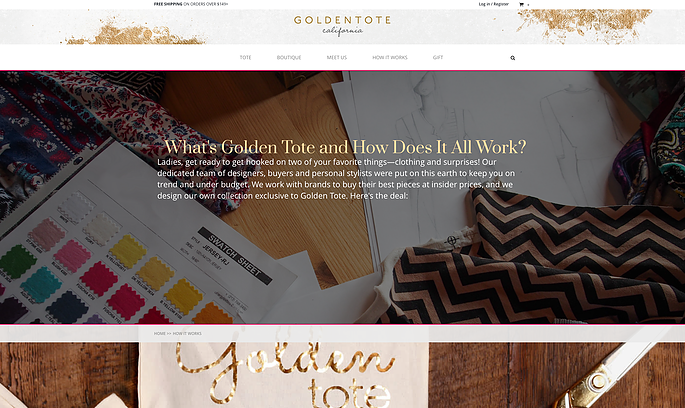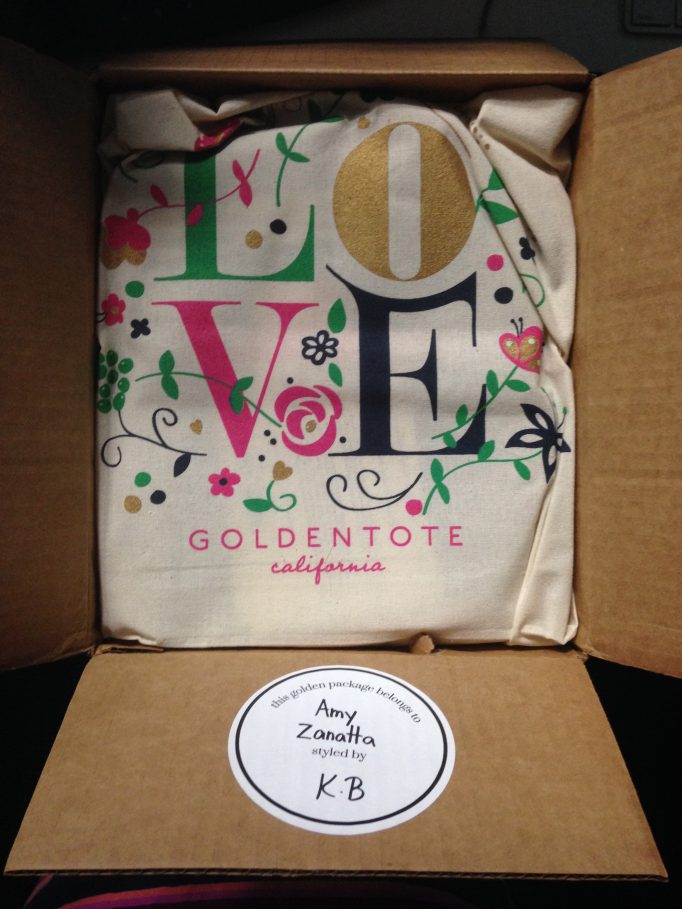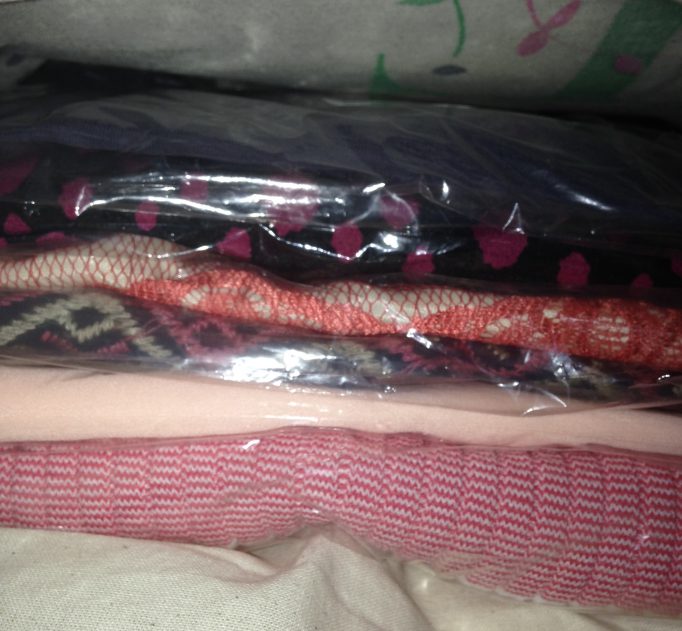 My Tote:
Chosen Item #1: Be My Valentine Dress (Peach) Size Small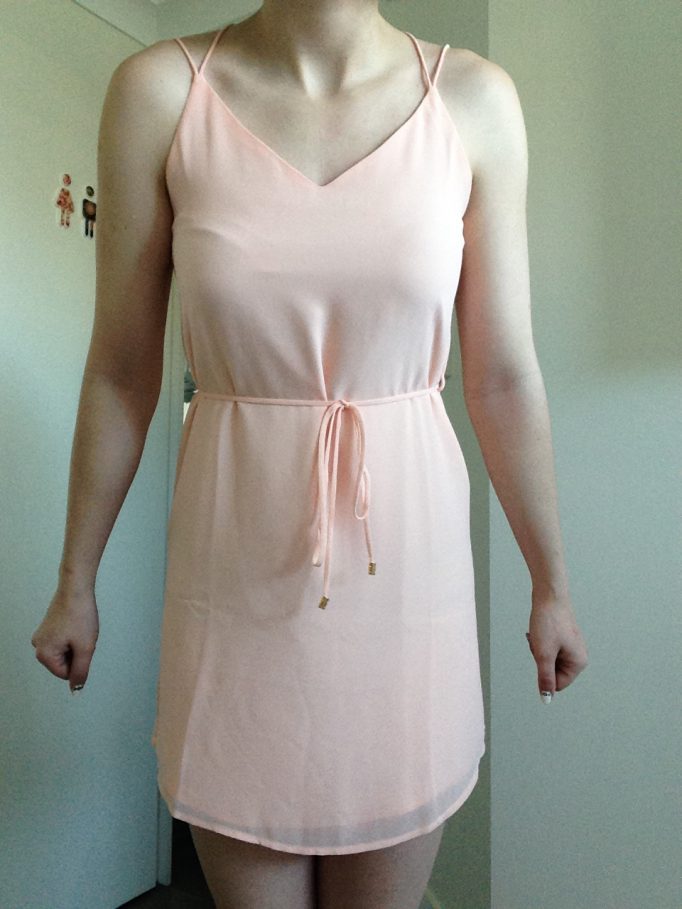 This is totally cute and pretty much exactly what I expected when I chose it. Although I wouldn't have minded if it was a little bit longer. It doesn't seem to be too see through which I would usually expect from such a light coloured dress. This colour can almost be counted as a neutral and will go with tons of different colours and outfit combinations.
Chosen Item #2: Sweetly Striped Dress (Pink) Size Small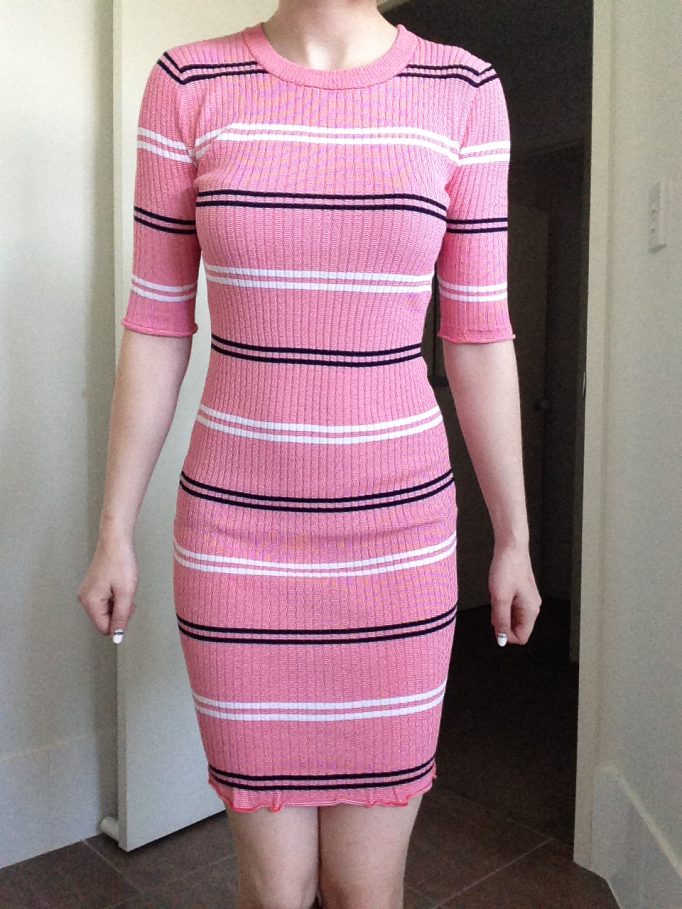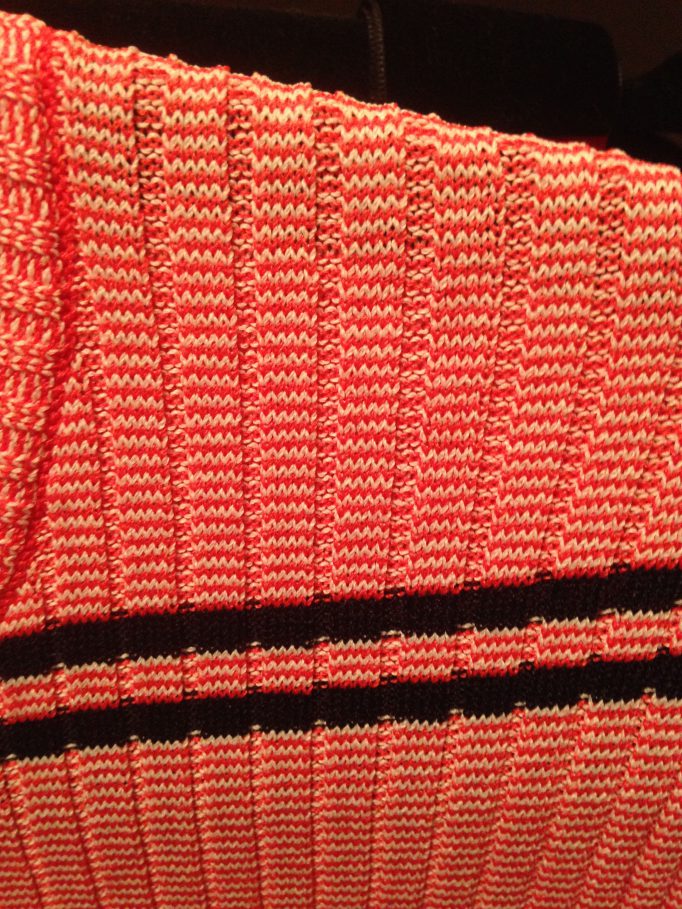 This isn't quite like I expected it to look like. The colour is actually more red but it's interspersed with white so from far away it looks pink, as you can see in the close up. It's a little weird but I think I can get wear out of it still. It's very complementary for my hourglass shape though and very comfy.
Surprise Item #1: Esley Embroidered Dress with Tie Waist (Navy Multi) Size Small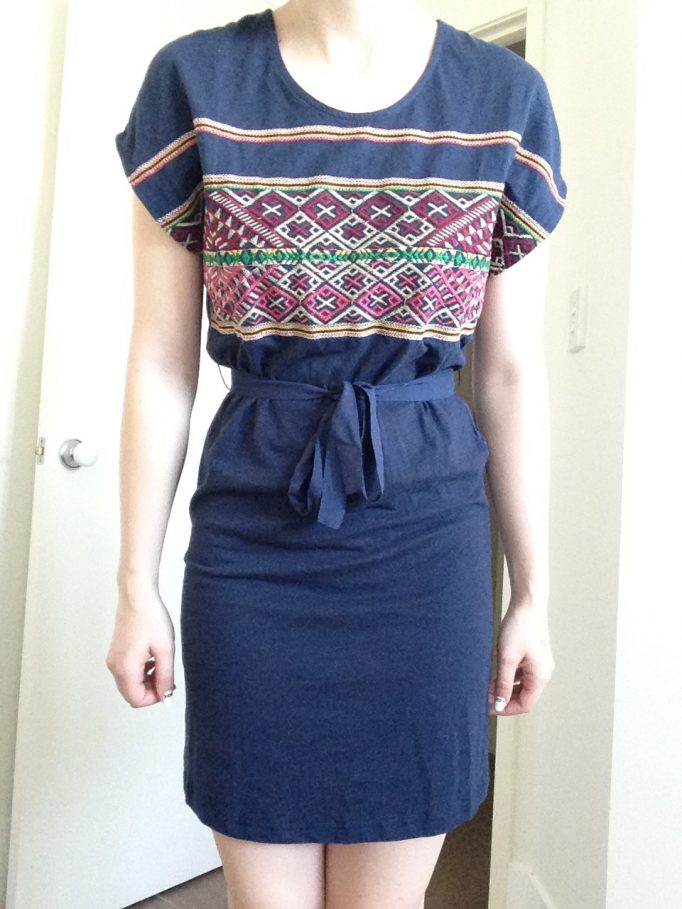 This is really easy to wear and something I probably wouldn't have pick for myself but I think I will get a lot of wear out of it. It is very cute and comfy too.
Surprise Item #2: Collective Concepts Lace Dress (Coral) Size Extra Small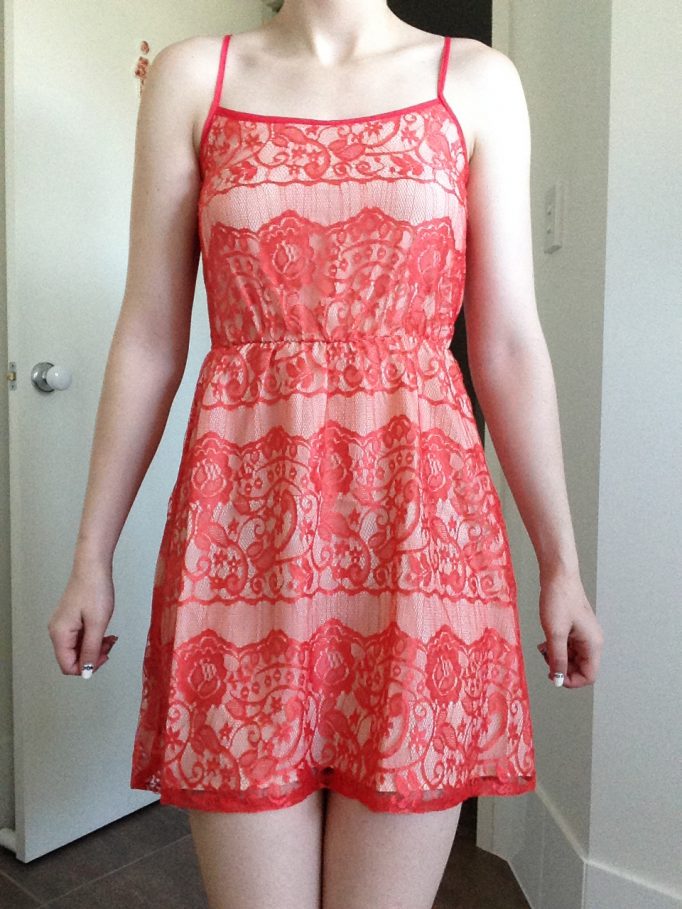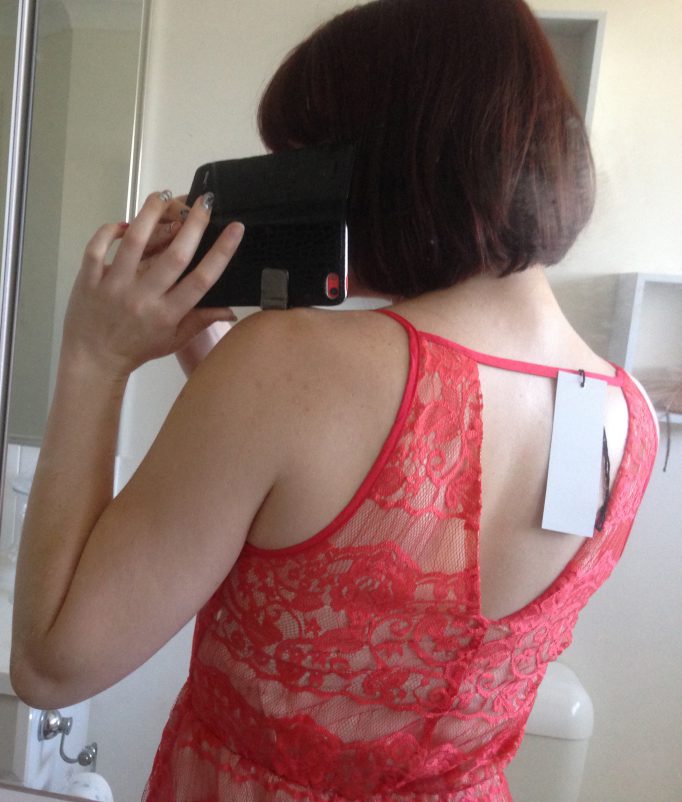 This dress is so cute, especially with the back detail. The colour will work great with some heels that I already own that I have been trying to get more wear out of.
Surprise Item #3: Gilli Dotted Dress (Black/Magenta) Size Small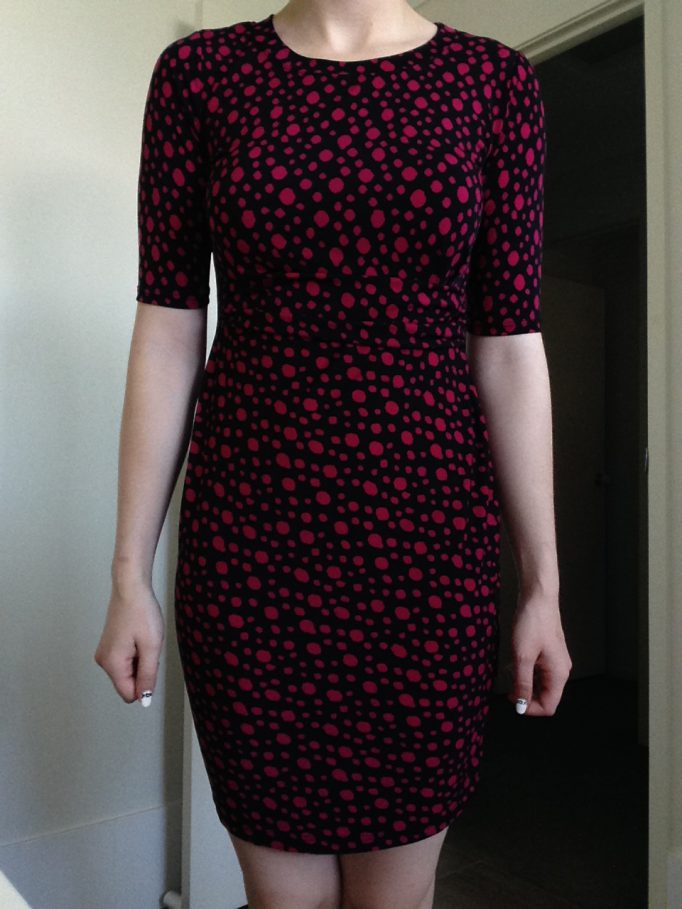 This is a great dress for me to wear to work. It's made of really stretchy material so its super comfy and it's not too short. I really like the slightly longer than normal sleeves! Now all I need to do are put together some outfit combinations that don't include too much black. (It got a lot of wear in my Thirty in Thirty capsule wardrobe)
Surprise Item #4: Pink Note Tee with Side Twist Detail (Navy) Size Small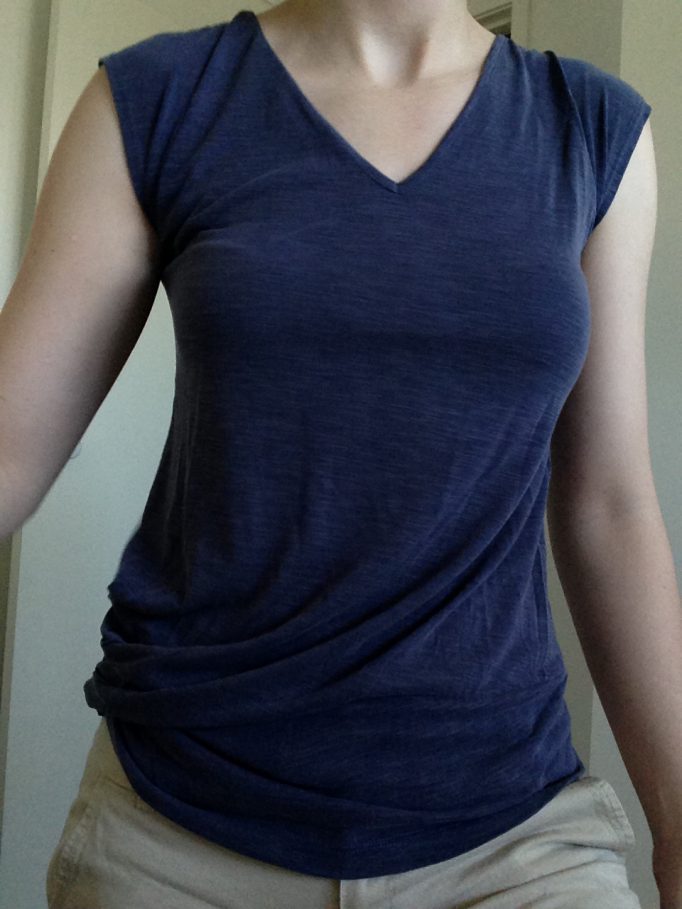 This is a great basic that is so comfy to wear. I'm not sure what material it's made out of but it feels amazing! It does sit a little bit fun over my strapless bra but that is easily fixed. Will be easy to style and comfy to wear!
I wore the Navy Embroidered dress to work today to here is how I styled it. Excuse my weird gazing off into the distance.

Verdict:
I was so happy with how this tote turned out. I didn't dislike a single item and will get good wear out of everything! It is pretty pricey for me though, as I'm used to buying bargain stuff but these are quality items. I think I worked out that between the 6 items I got, including postage, it would be about $40 AUD per piece if divided evenly, which is good for some of the pieces put for things like the navy shirt, I wouldn't usually pay that much for it. I'm going to try and limit how often I buy totes but its a nice little treat for myself. I just love having the surprises to look forward to. I definitely think I will buy another one down the track.