This post follows along in the Breakfast at Tiffany's Bridal Shower series. If you missed the first post you can find it here.
After I'd planned the basic agenda for the Breakfast at Tiffany's themed Bridal Shower, I set about creating some beautiful, classy invitations. Sticking to the Breakfast at Tiffany's theme I wanted them to look like the little blue boxes that the lovely jewellery from Tiffany's come in. I found some pre-cut card and envelopes in just the right colour on eBay, bought some suitably coloured ribbon from Spotlight and used some leftover heart diamante buckles from my wedding invitations.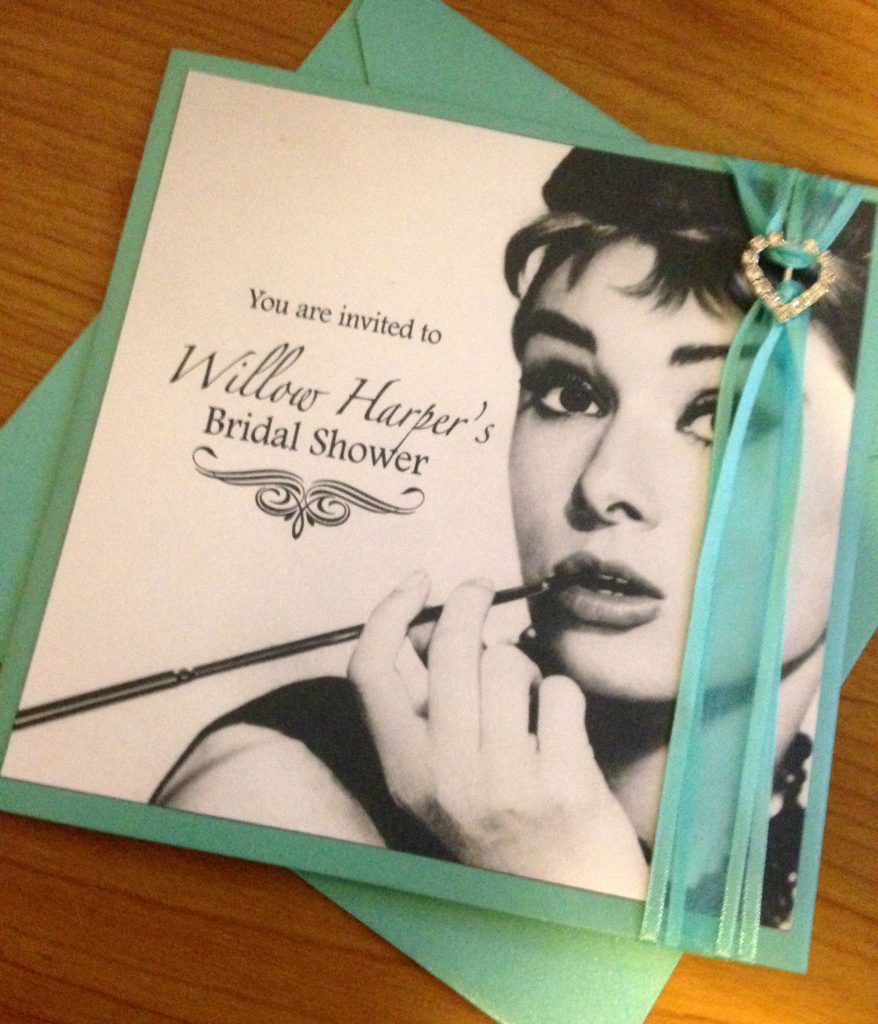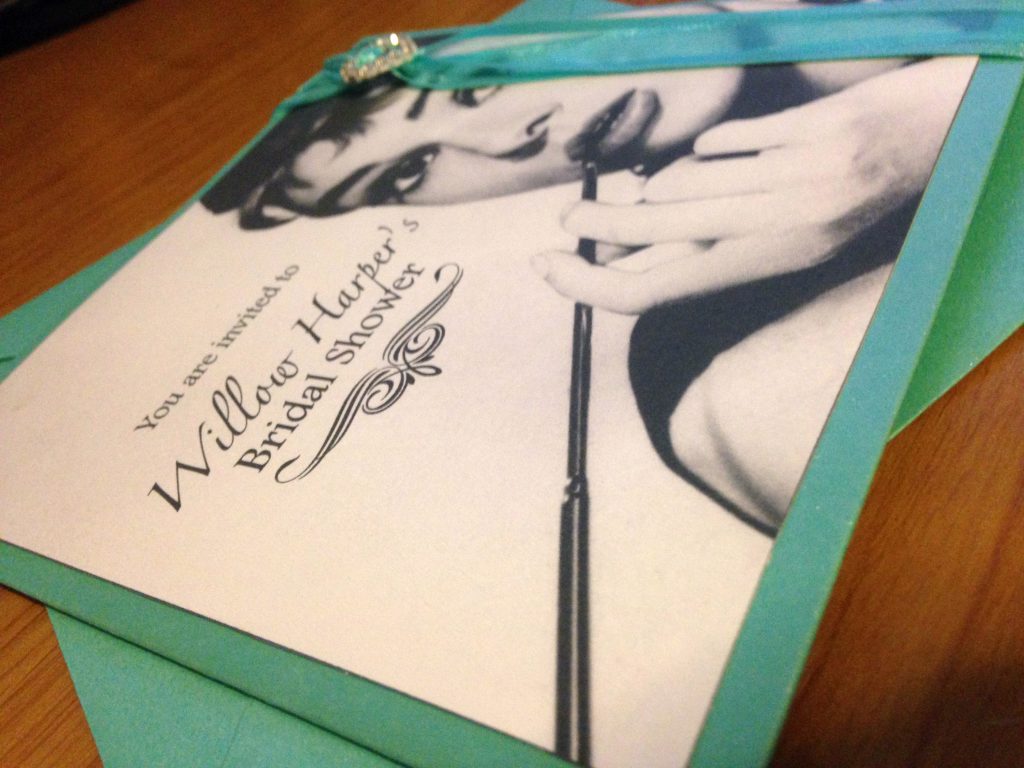 I've included the printables to create these invites below in JPG form. If you want an editable version (PSD) contact me and I'll send them to you. Otherwise just use these as inspiration to create your own unique bridal shower invites.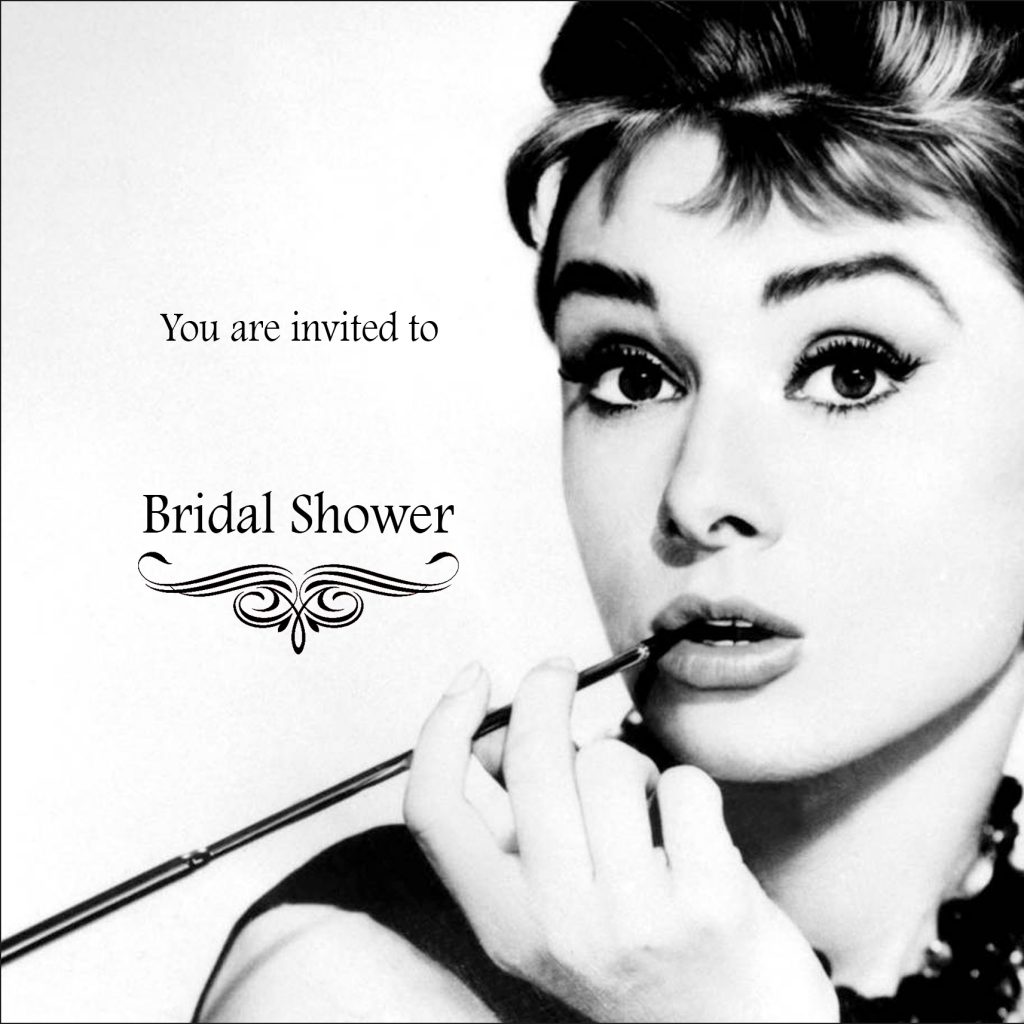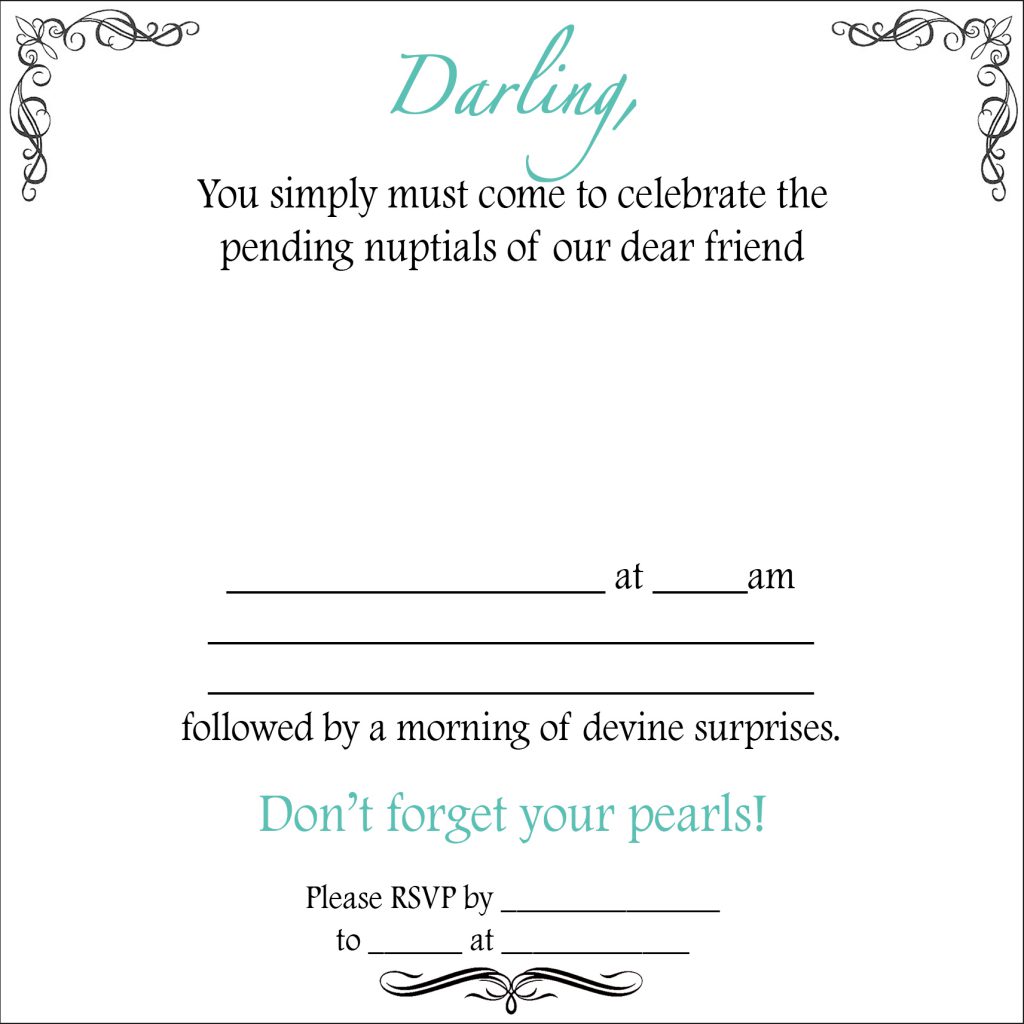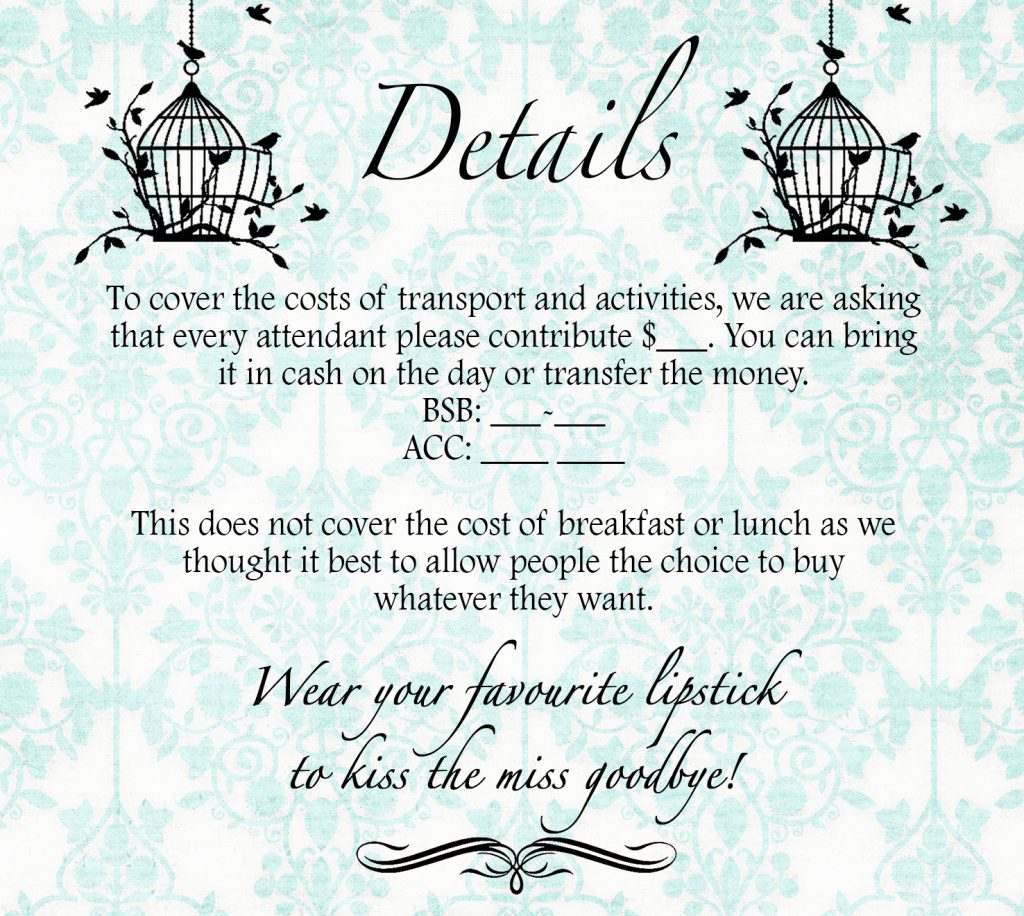 I hope this inspires and helps you plan your Bridal Shower. Hopefully it takes some of the stress away from planning so you can focus on having fun instead as well.
Goodbye Darlings…