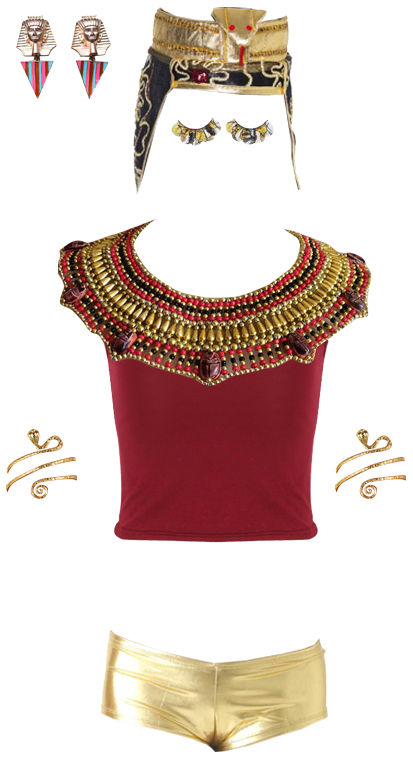 My latest dancing performance has been of the Ancient Egyptian kind. So I set out to create an Ancient Egyptian Pharaoh costume. This costume is especially for pole dancing, thus why the shorts had to be so short but you could swap out the shorts for something longer. This is just a base to get your creative juices flowing and give you some inspiration to create your own costume (Unless you happen to need a costume for pole dancing too).
This really was a rather lazy costume as most of the items I just bought and didn't have to make myself thus making it easier but also more expensive then it might have been if I had made some of the items myself. I did have the hand sew the beaded collar to the tank top though, so that it would stay in place when I went upside down.
Elements of the costume and where you can find them: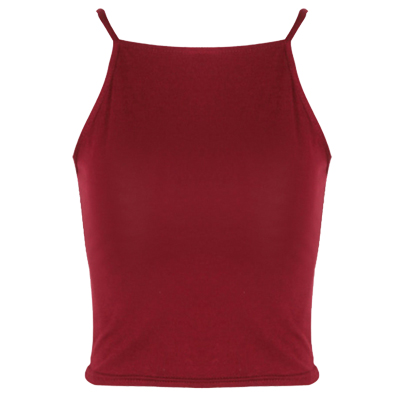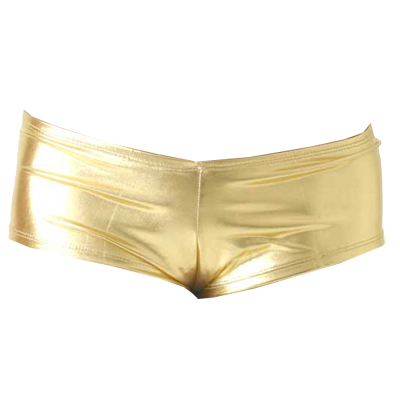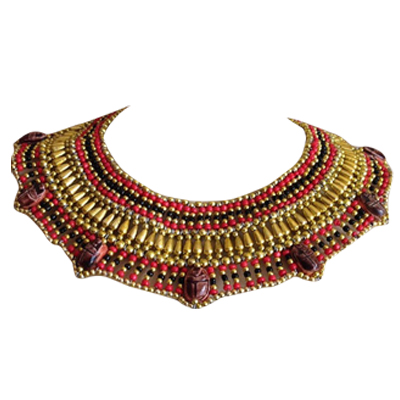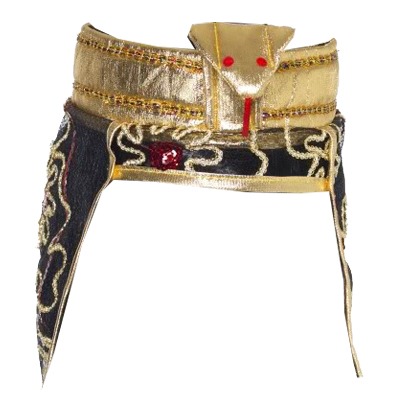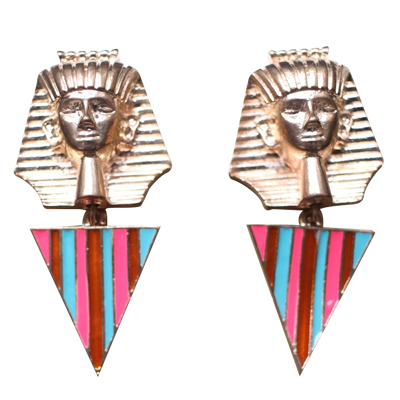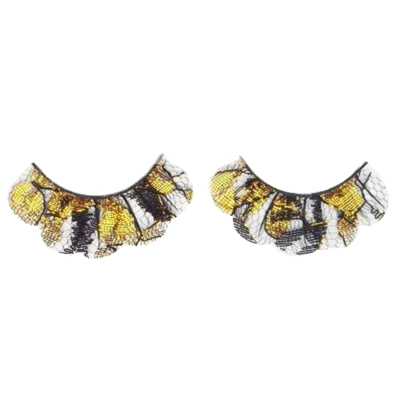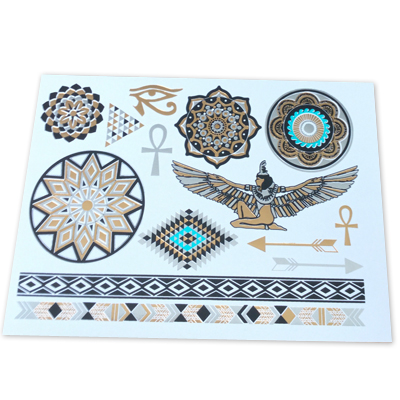 Total: $81.35
These costs would be reduced if you already have shorts and a top that you could use. It does add up though. If I didn't have specific pole climbing requirements, it probably would have been worth buying a pre-made costume on eBay. I've included some of the photos from my pole performance below so you can see the full affect of the costume. I wish I had gotten some photos of our entrance with the staffs and fans too. Too bad!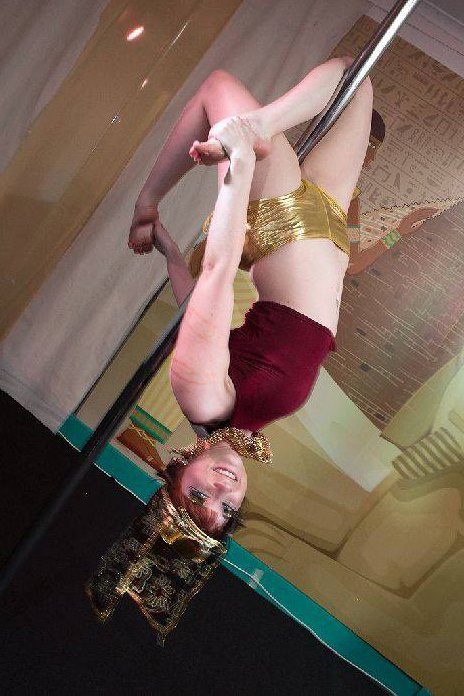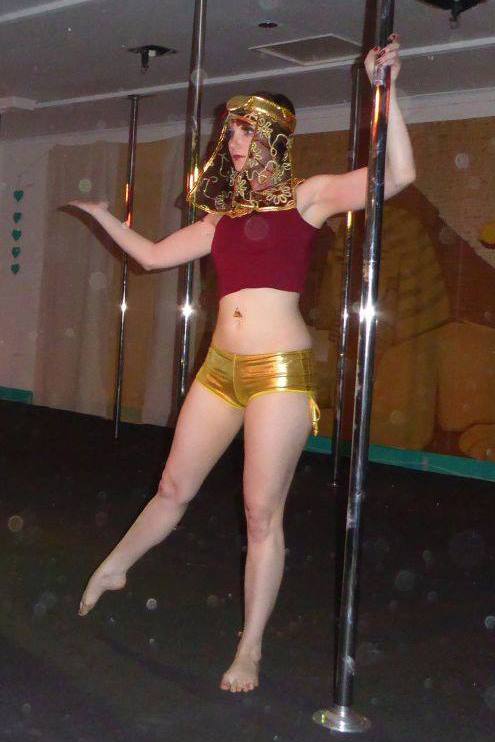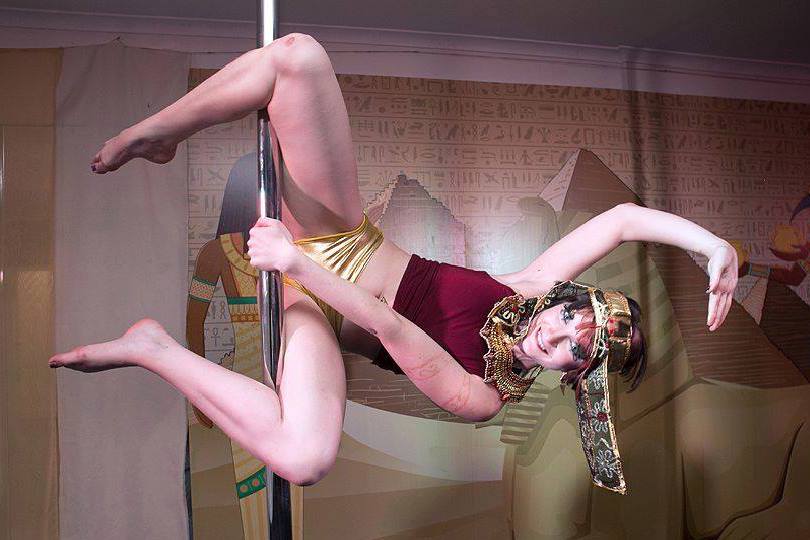 If you are looking for other costume inspiration check out my Poison Ivy Costume post and my Bad Sandy Grease Costume post. Along with the costume we also DIYed an Egyptian Staff and an Egyptian Fan for the performance. Lastly I of course took the opportunity to do some fancy costume nails up to match as well. You can check them out here if you are interested.
I re-purposed most of the elements of this costume again a few weeks later for a second cousin's birthday party themed around Monster High. I wasn't really sure what it was. After googling it I found that a couple of the characters were based around ancient Egyptian Pharaohs. Naturally I was happy to get another use out of this costume with a few tweaks. I told everyone that I was Nefti de Nile, Cleo and Nefera's older sister. To update the costume, I added a long black wig (which I already had), changed out the gold shorts for the patterned mini skirt and added some bandages on my legs to try and emulate the ones Nefera has. I think I could totally fit in at Monster High.