To go with my Ancient Egyptian dancing costume for this Saturday's performance night, I created some Egyptian looking nails. I don't actually own any gold nail polish though, as I'm much more a silver gal in all things metallic but the Egyptians did not agree with me on this and they only ever used gold. Luckily though I had gotten a free nail polish last time I bought a stock up in new colours. It is a 3D bronze magnetic polish but looks close enough to gold for me.
This was my first time using the magnetic polishes and it was quite a challenge to get the patterns to show up. I'm not an expert with magnetic so if you're looking for instructions on how to get it to work, you should probably google it elsewhere. Some fingers worked for me (the pinky finger was the best), others not so much. I'm not sure I could tell you why they worked either. It might have been that I held the magnet at the right angle or over it for longer or it could be that I applied a thicker layer of nail polish. I will have to experiment with that more and get back to you on any secrets I find out.
These nails aren't my best work but I think they enhanced my Pharaoh costume nicely. I used a black sharpie to do the drawing details so I would have more control and could finish it faster as I was on a time limit to get them done. The sharpies work really well for detailed patterns and drawings although they look more clunky and unrefined. You can really tell that the design are done in sharpie rather than polish.
For more costume inspired nail art, take a look at my Cat Claw Nails and my Poison Ivy Nails.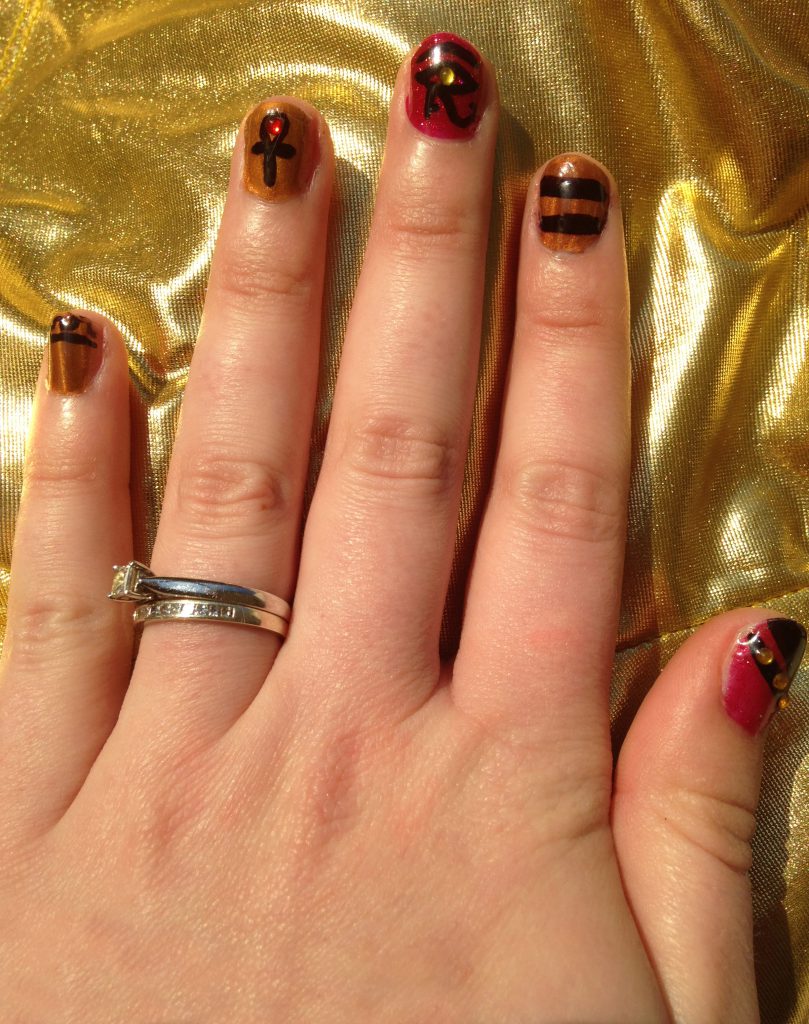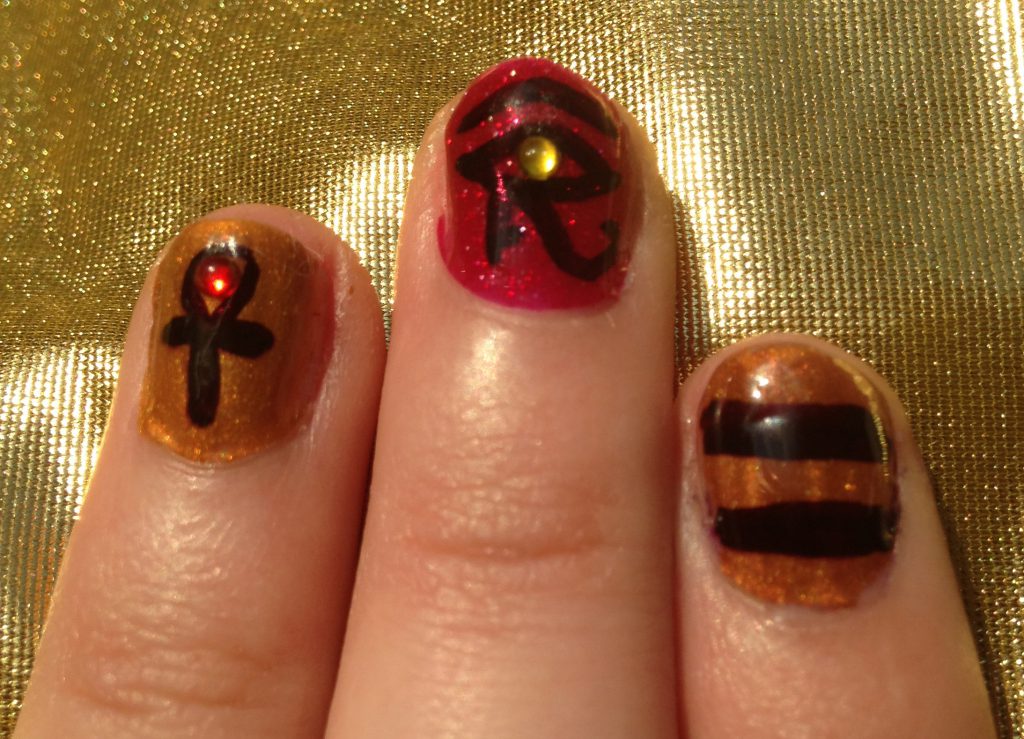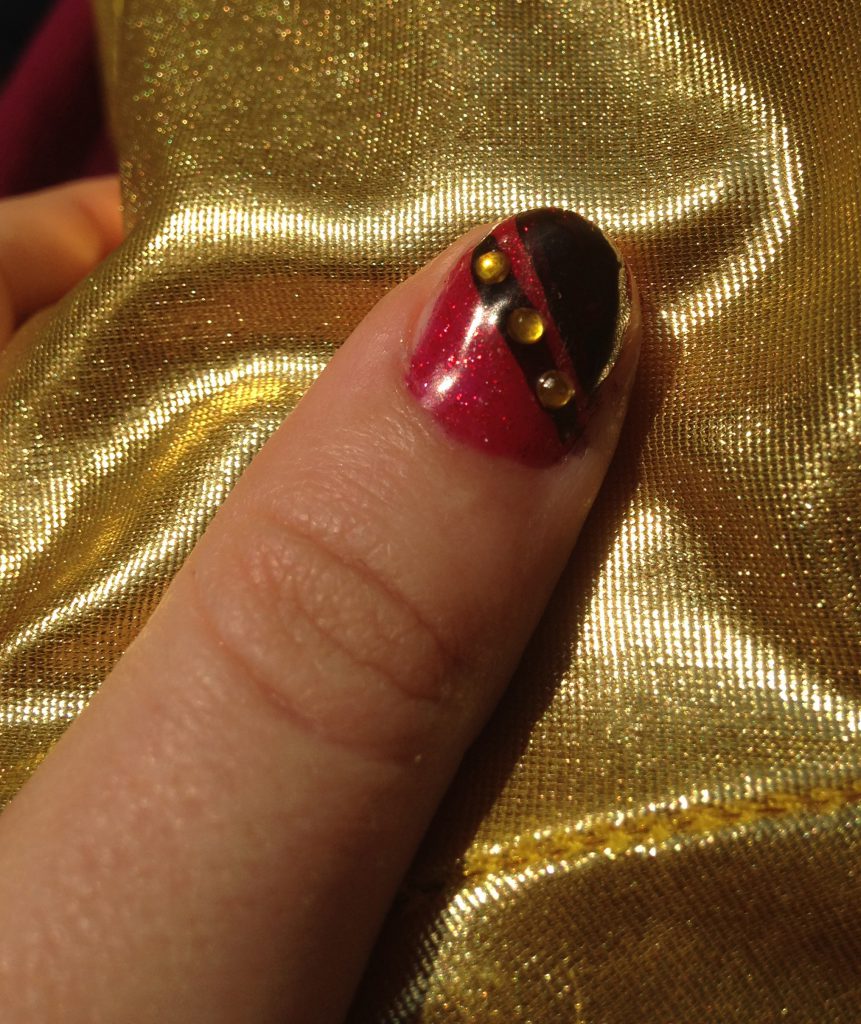 What I used this week:
– Addictive Top and Base Coat
– Addictive Bronze Medallion (Discontinued)
– Addictive Ruby
– Nail Diamantes
– Sharpie
– KDS Cleanser Plus
– 9W Nail Art Lamp