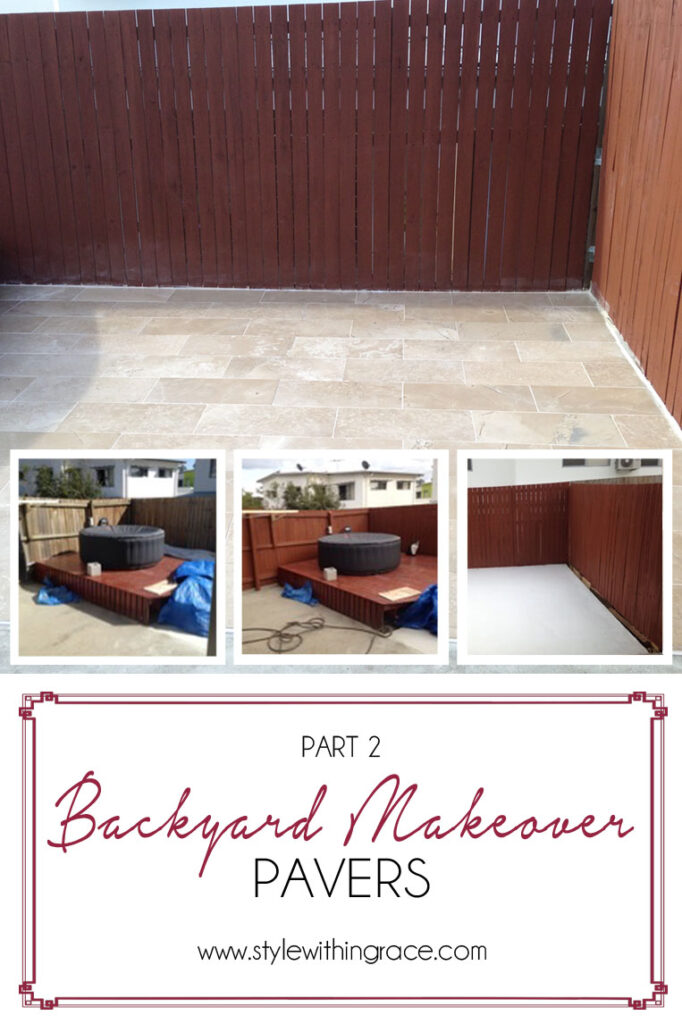 This post has taken a seriously long time to be written. Anyone who knows me personally, knows that the pavers and fence painting happened some time ago now but for those of you following online, here are the latest developments in our backyard makeover. If you missed the first installment of the backyard makeover you can find Part 1 here.
So after the deck was finished our funds were severely depleted and the next step had to wait until we had a chance to save up more money. Leaving something unfinished though was torture to me. I wanted to get it all finished as soon as possible! The deck looking so nice just made the rest of it look all the more terrible, especially the fence. The fence was the easiest, cheapest next step so I did that one afternoon. It's amazing how much a coat of paint helps! We decided to go with a matching colours to the decking wood. Before I painted I got the hubby to replace a few of the dodgy split palings as well.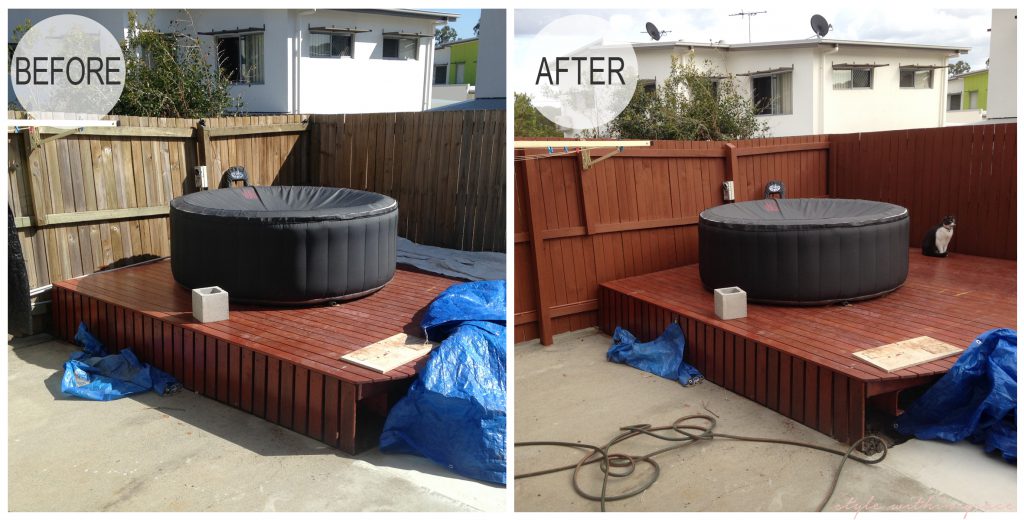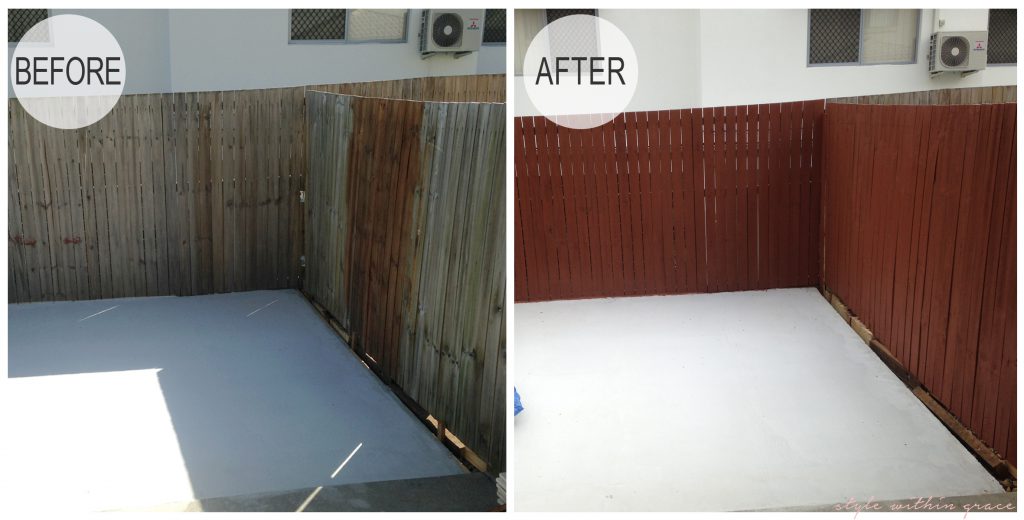 I found the pavers (which were apparently tiles because they were so thin) we used on Gumtree but when we went to go see them, they were at a store. It's cheeky how they make it seem like you're dealing with a single person when it's really a company. I wanted to stay really light with the tiles as the fence is quite dark and didn't want to overwhelm the small space. Light colours are also suppose to make small areas seem bigger. I love the marble look pattern on these! They just look really luxurious to me. The amazing dad (who used to be a tiler) put these in one day a fair few months ago now.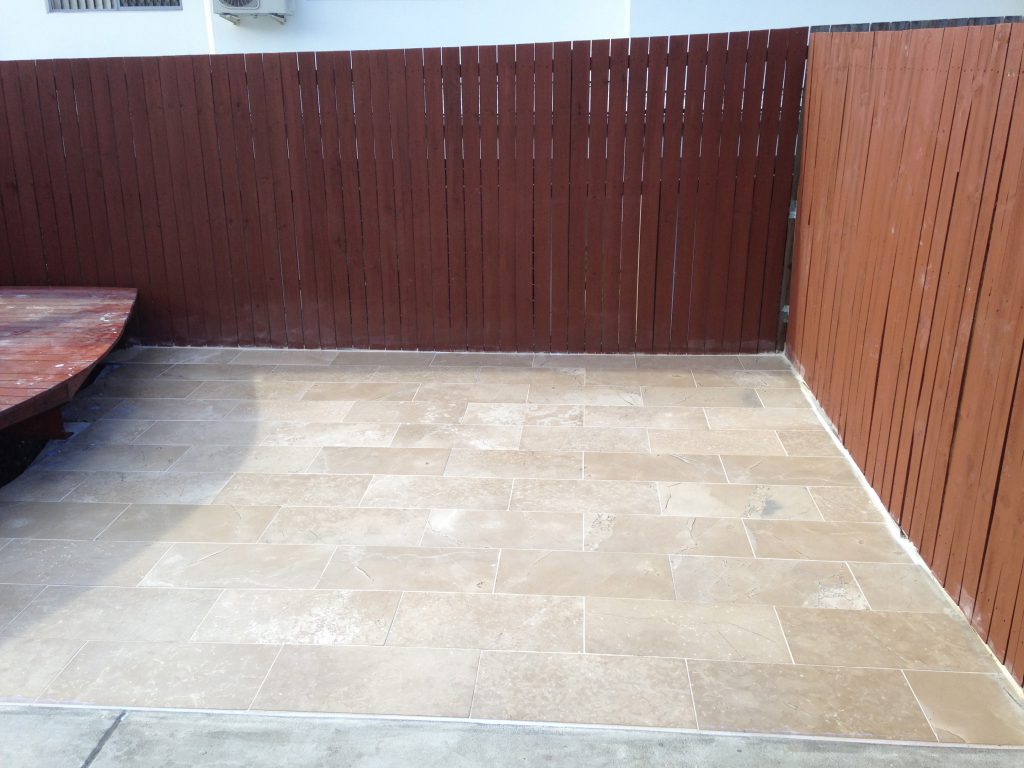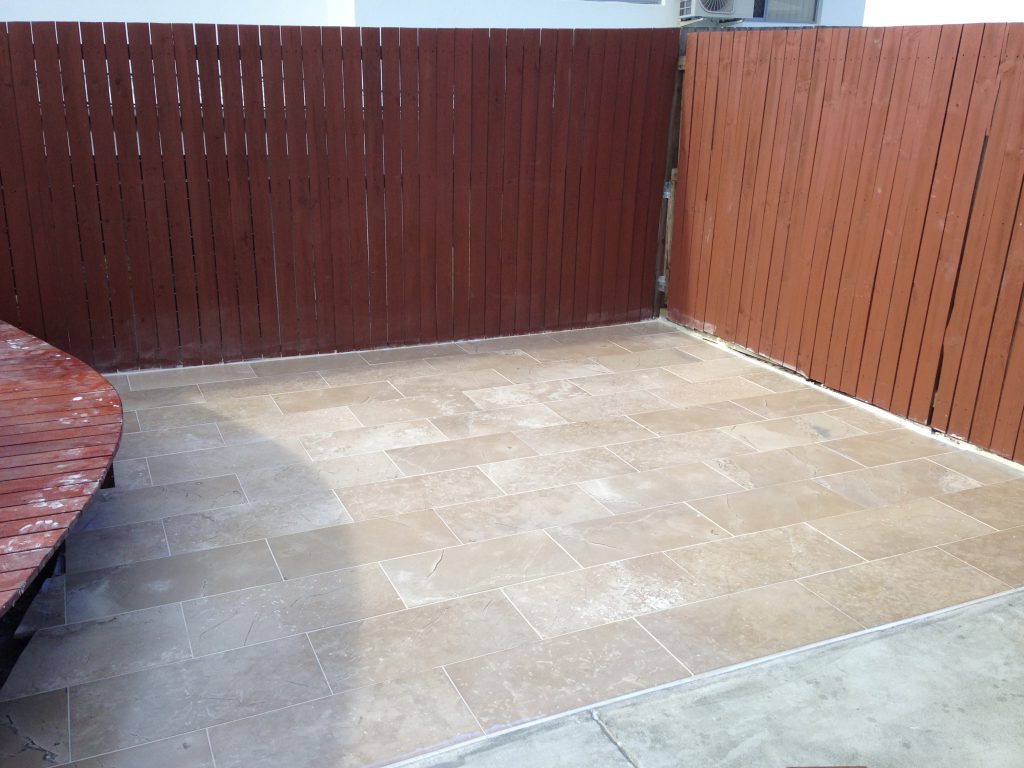 On another occasion the amazing dad came and finished the step for the deck. The hubby and I then stained it with the left over deck stain but unfortunately what was left looked a fair bit darker. It'll have to do until the deck needs re-staining again.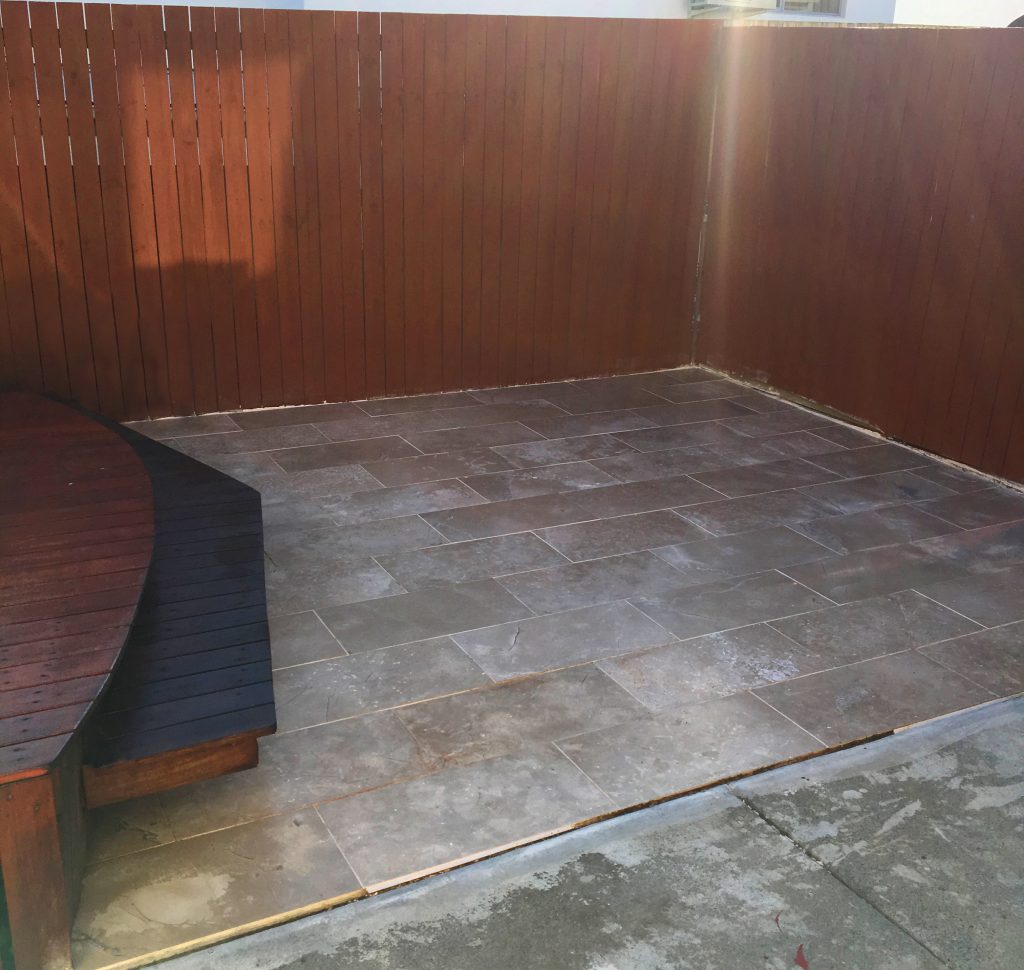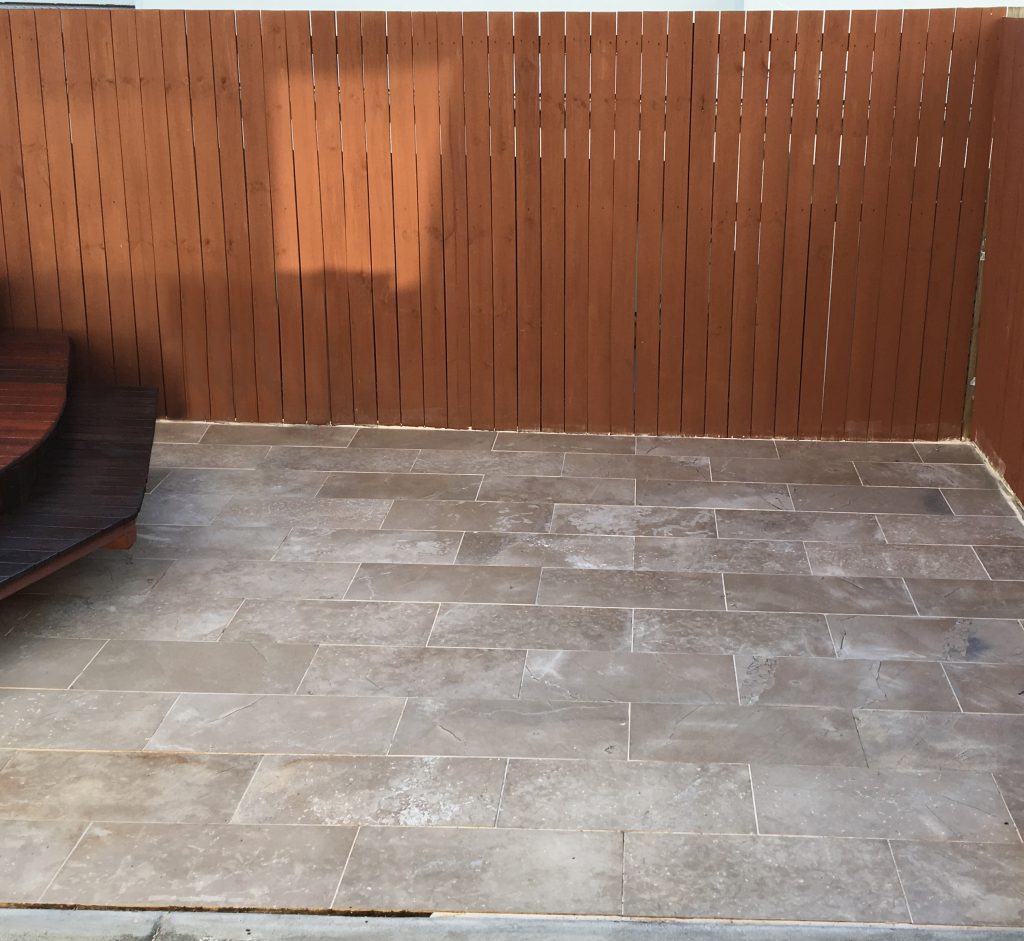 After finishing the pavers, I quickly realised that the cement needed painting too now. When we were staining the deck we kind of got some stain on the concrete which won't come off. It looks super dodgy now that it's surrounded by beautiful, new pavers and perfectly painted deck and fence. So one more step to go before I can say the backyard makeover is finished. Continue onto the third installment…