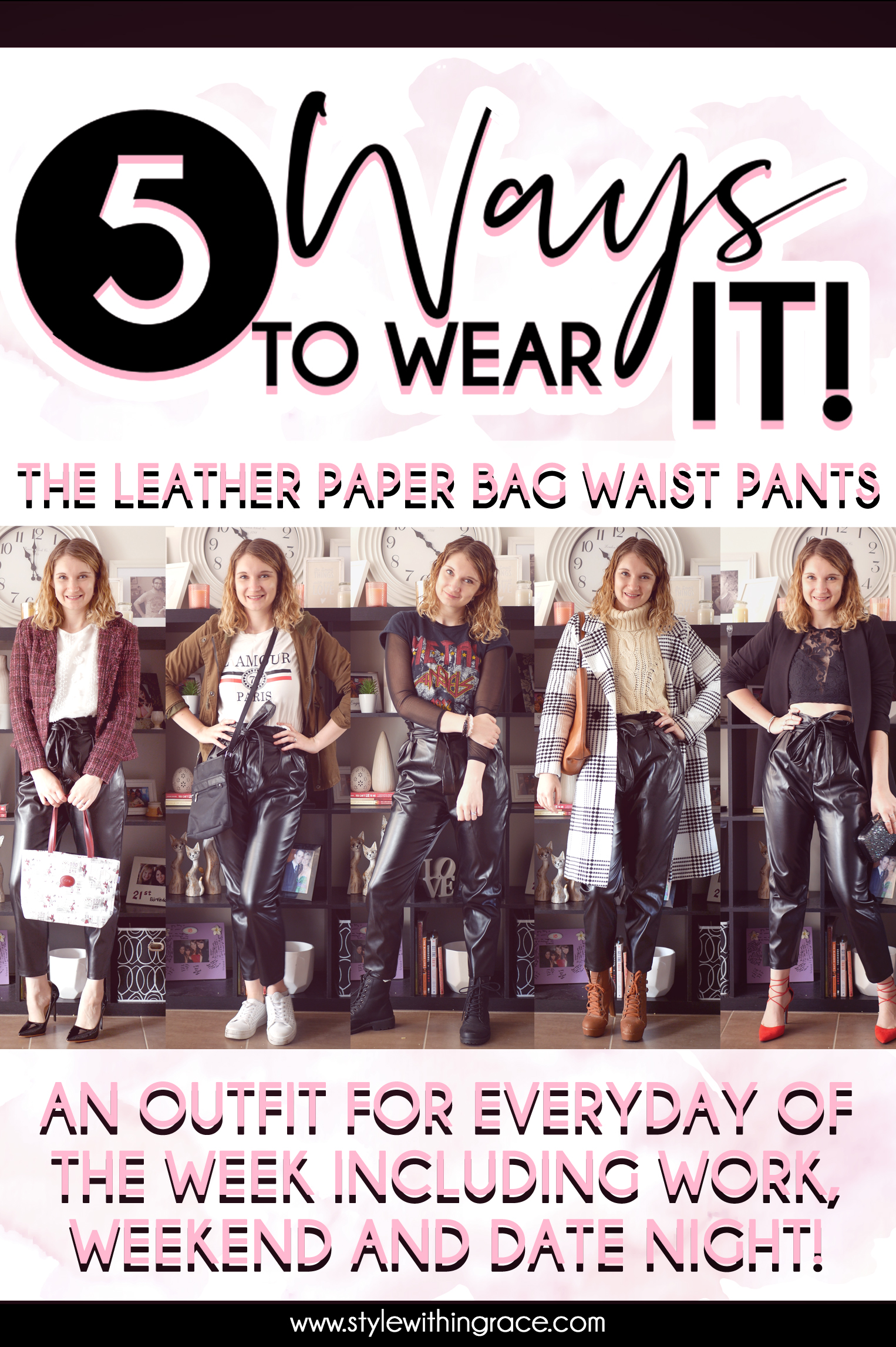 Today's post in my 5 Ways to Wear It series is all about leather paper bag waist pants. I've designed these outfits around the specific silhouette of the paper bag waist pant. But they could all be adapted for whatever kind of leather pants you own. If you missed the first episode of this new series go check out how I styled a leopard print midi skirt 5 ways! Watch the video below or continue on for the blog post version!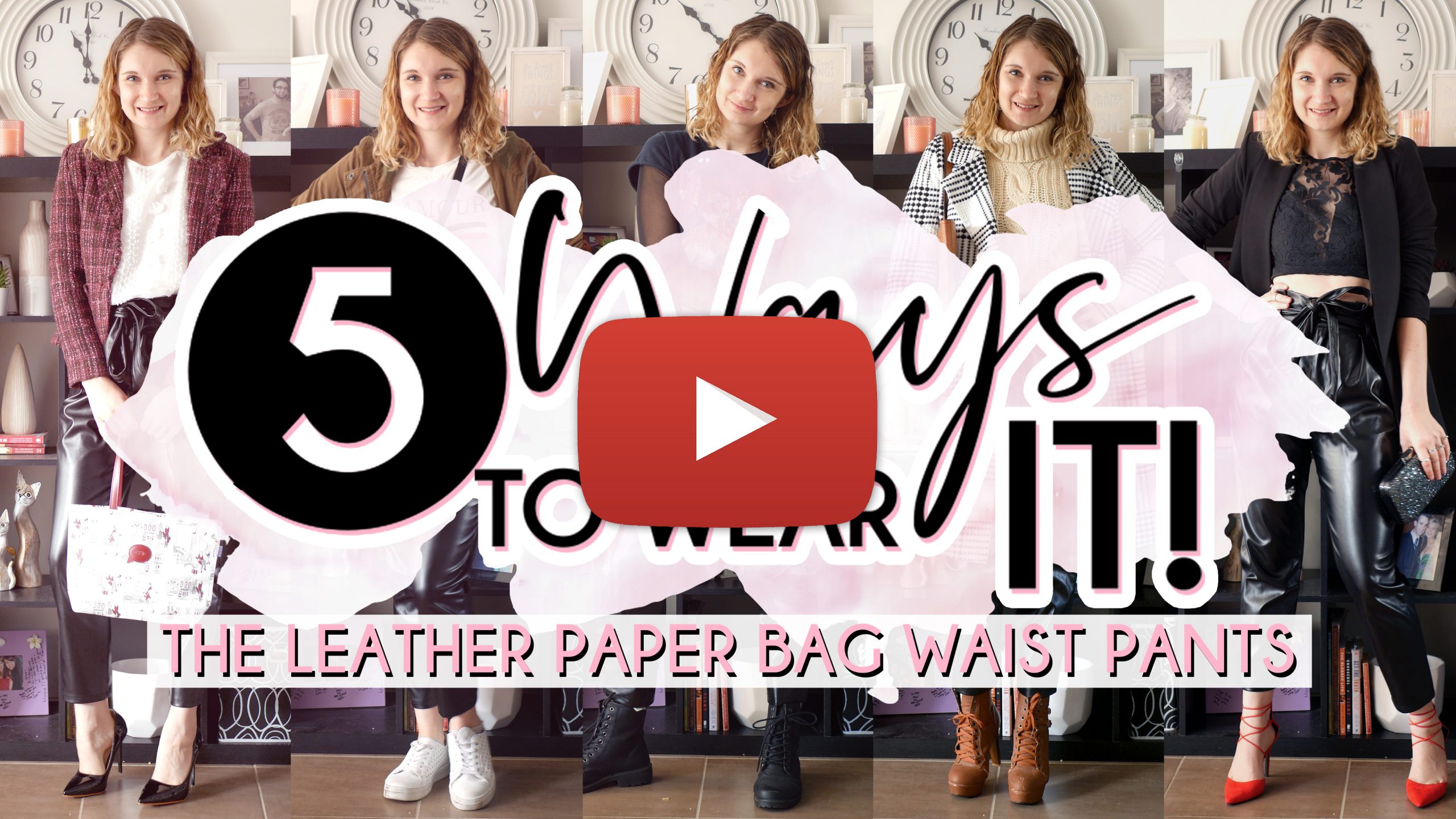 Outfit 1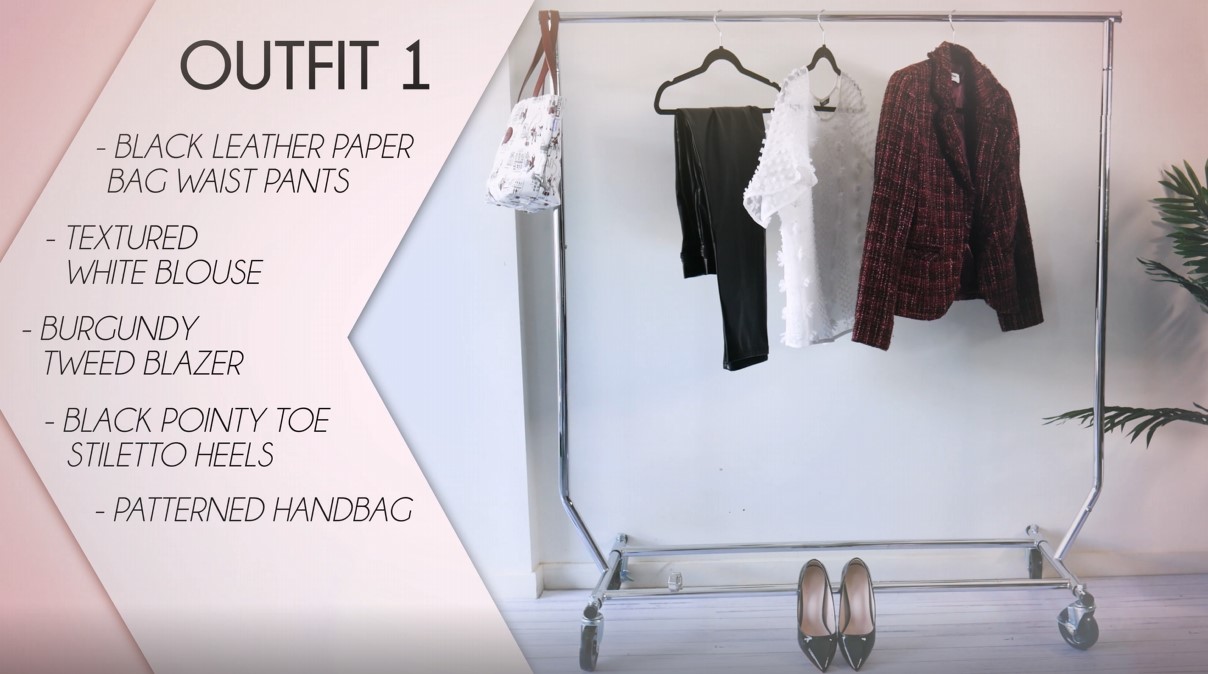 Leather is an element that is often thought of as sexy or edgy. But it can totally be appropriate for work too when paired in the right ways. I paired it with a tailored tweed blazer over a white blouse. These pieces are very traditional elements that add the perfect look for work. The pointed toe black pumps give a more professional vibe as well. It also helps that the silhouette of these pants aren't quite as sexy as your normal leather skinny jeans or leggings.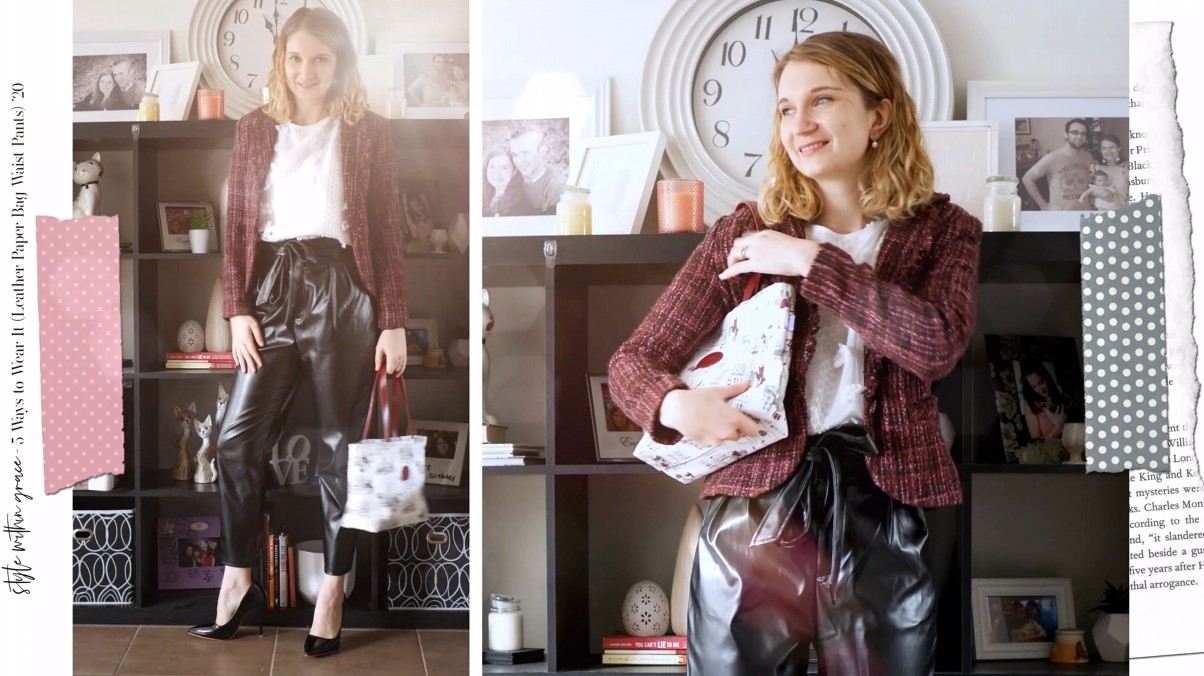 Outfit 2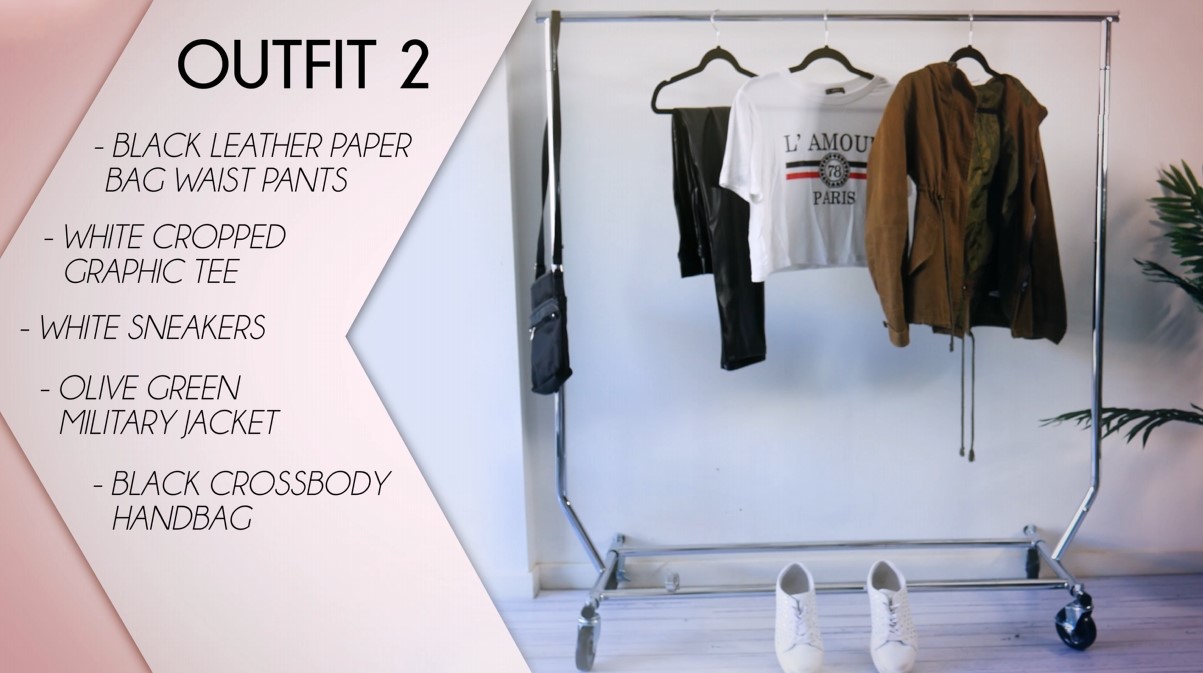 Taking these pants from work to casual, I'm pairing them with white sneakers, a cropped white tee and an olive green military jacket. All these elements are inherently casual and really help to dress down an outfit! I'd keep the accessories to a minimum. I don't tend to bother with many on my casual days. Maybe just some diamante studs and a basic black cross-body bag.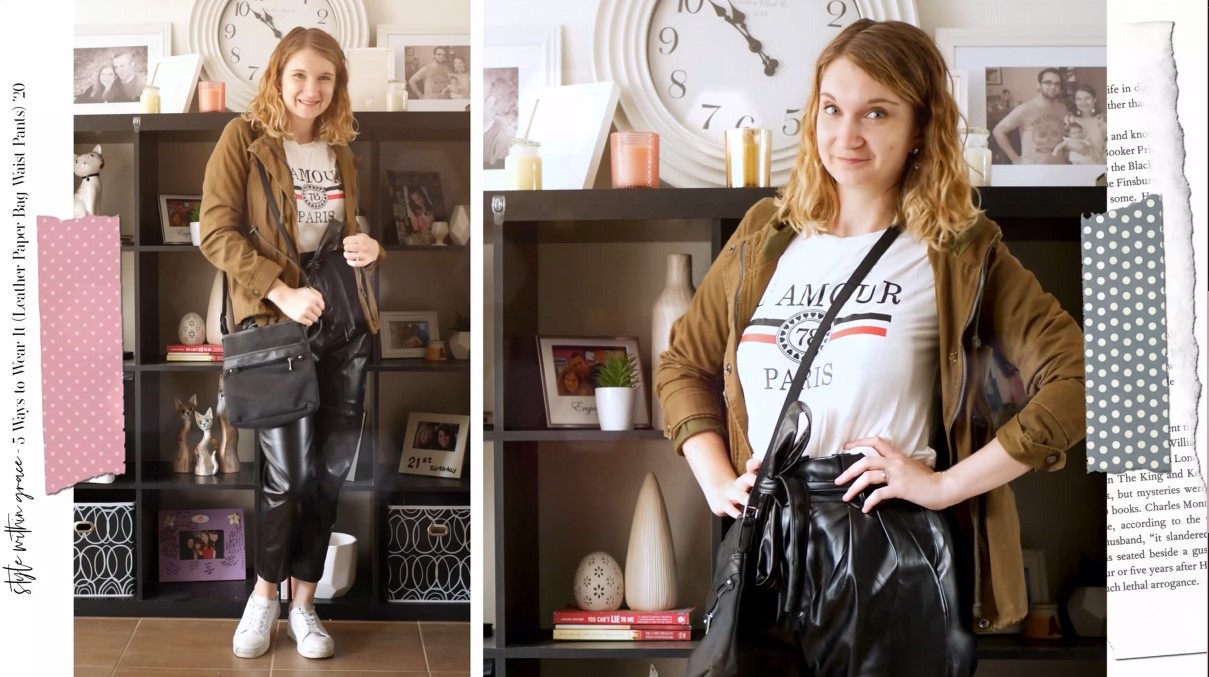 Outfit 3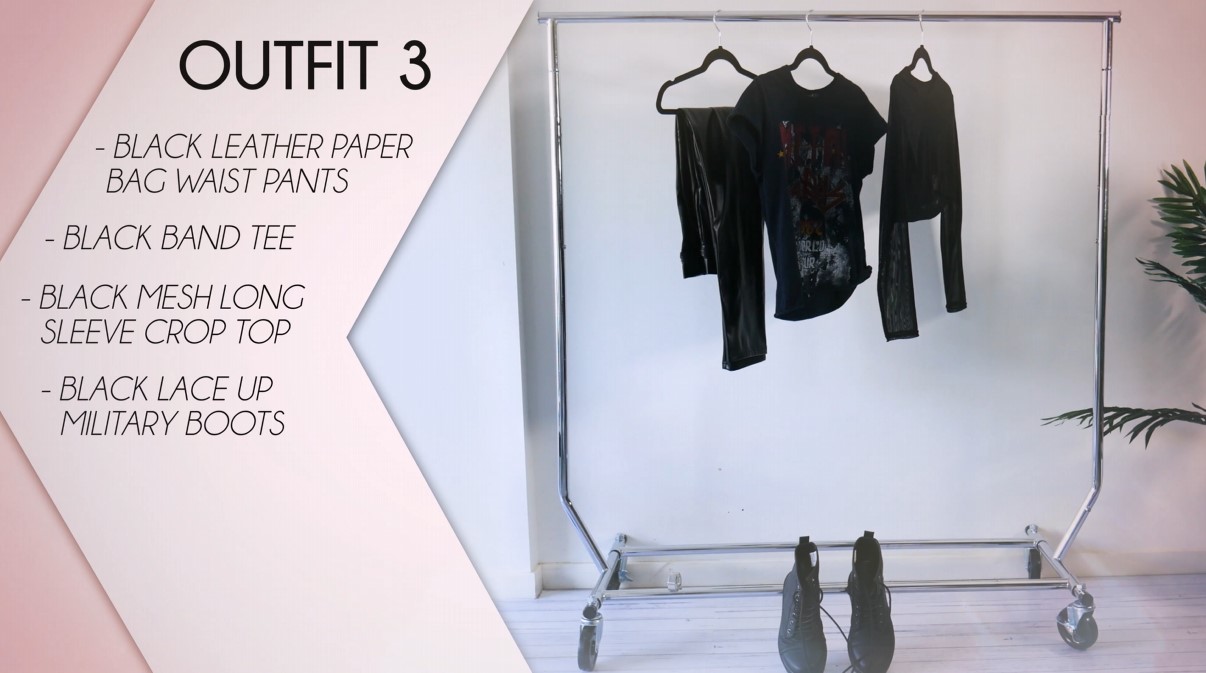 To show the versatility of these pants I had to include an edgy, alternate look as well. I layered my black band tee over the top of a mesh long sleeve crop top and finished the look off with my military boots. Just add some funky earrings and maybe a few stacked bracelets and you've got yourself a look!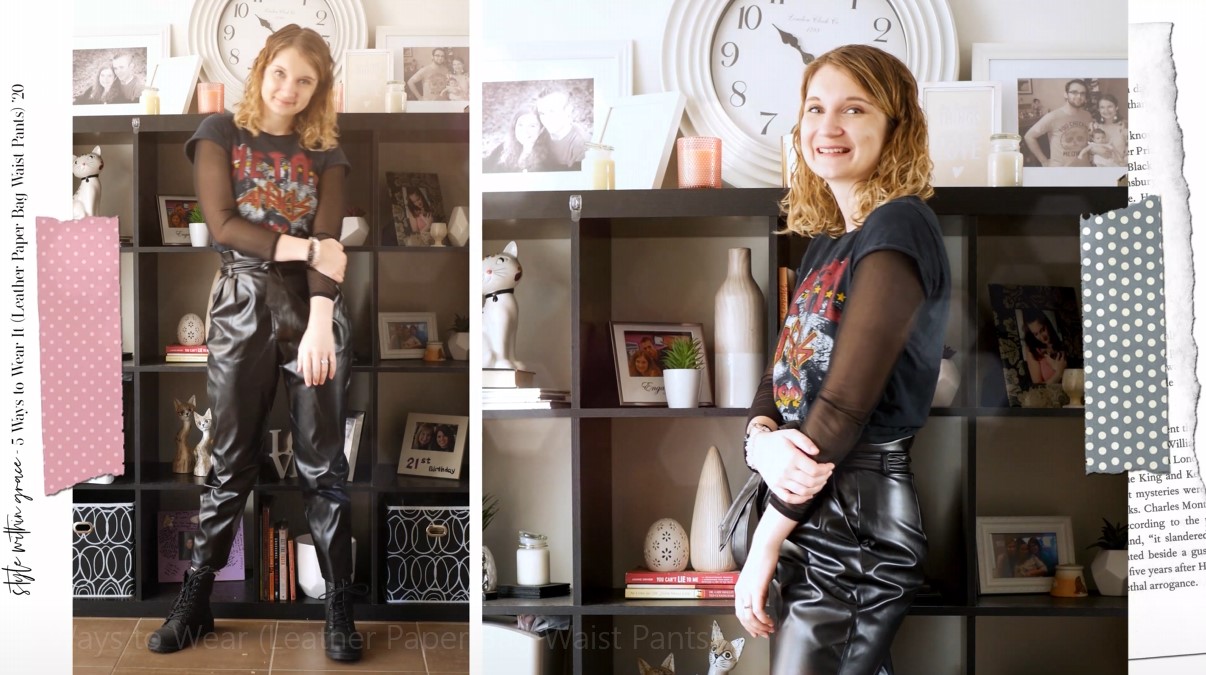 Outfit 4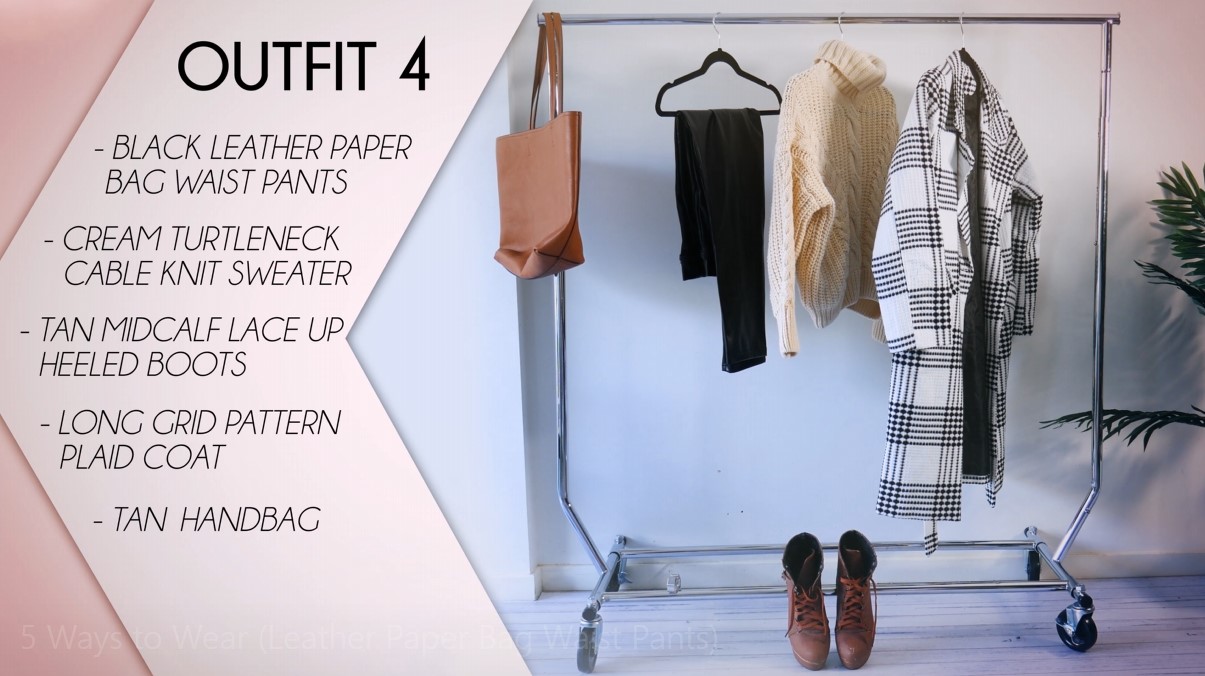 Another clothing piece I love the look of with leather pants is a cable knit sweater! I've gone with my oatmeal turtle-neck sweater and layered a grid pattern black and white coat over the top for extra cosy vibes. For shoes I decided to go with these tan brown lace up heeled boots. Tan oxford flats would also look great if you're not a fan of heels. I wouldn't wear bracelets or necklaces with this sweater for fear of snagging it. A longer earring is a good choice for your accessories to finish off the look.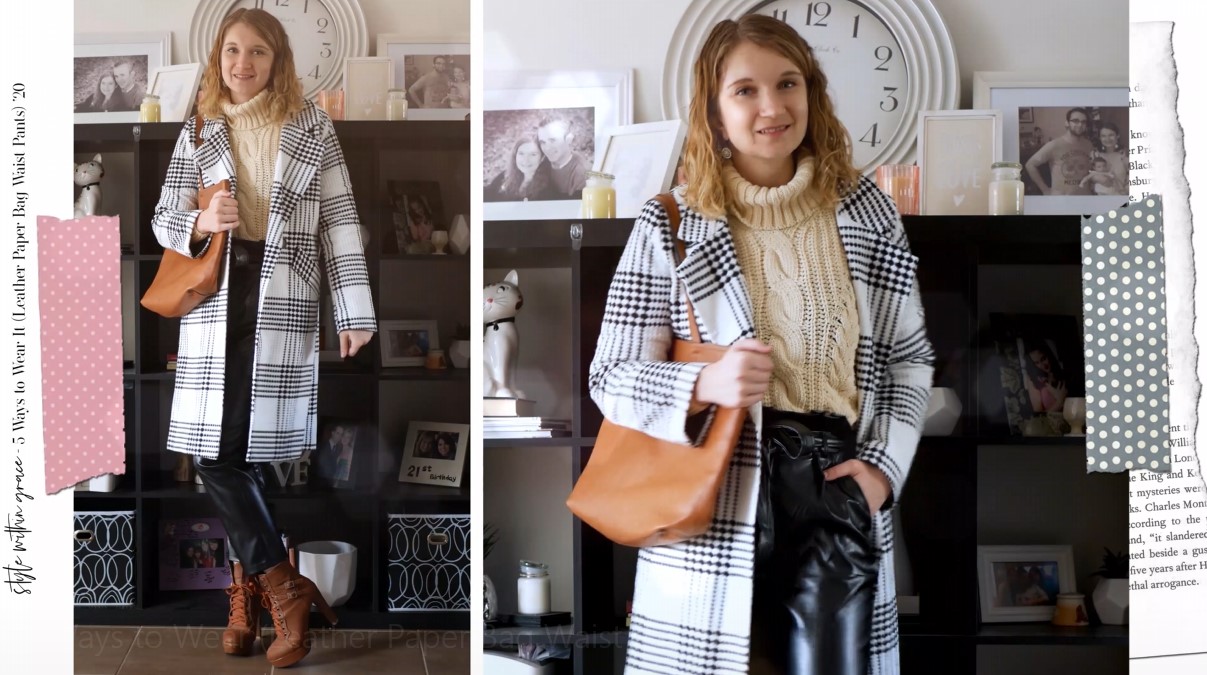 Outfit 5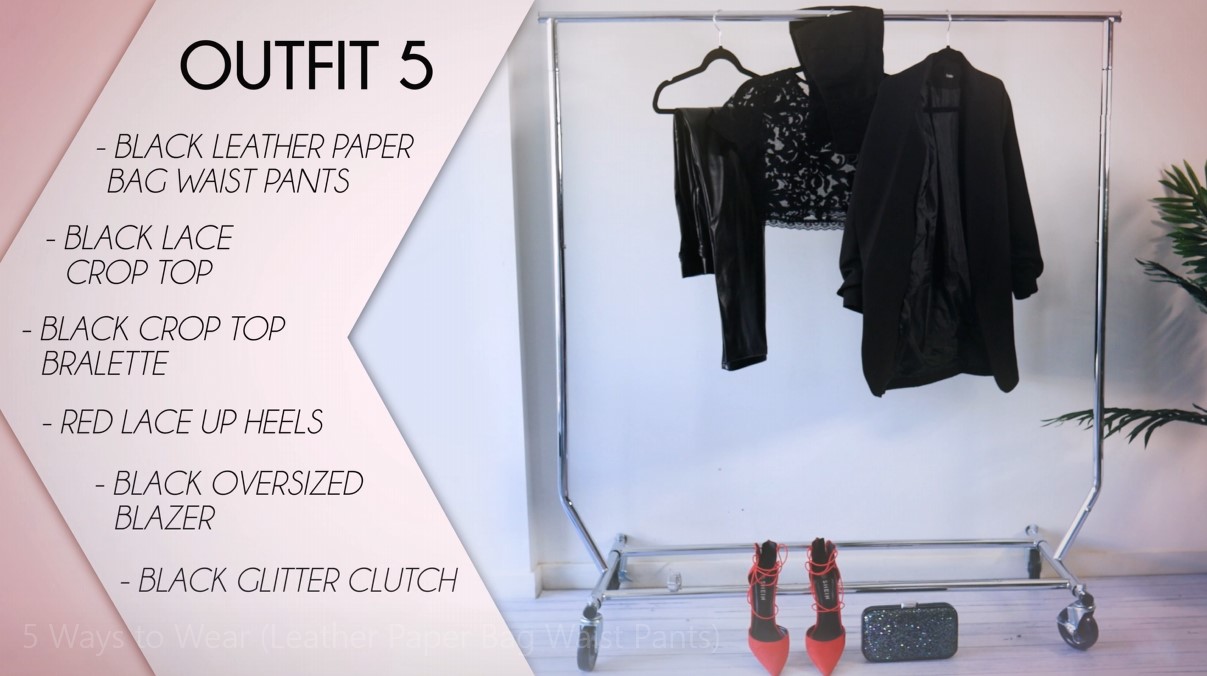 I absolutely love mixing textures when it comes to my outfits. One of my favourite texture combos is leather and lace! This black lace crop top was a great option for my date night outfit! I added another black crop top underneath for modesty's sake and paired this all black base with my red lace up heels! To finish off the look I added a coat just in case I get cold and need to cover up a little on my way to and from wherever I'm going for this particular date. What kind of date do you think I'm headed to in this outfit?