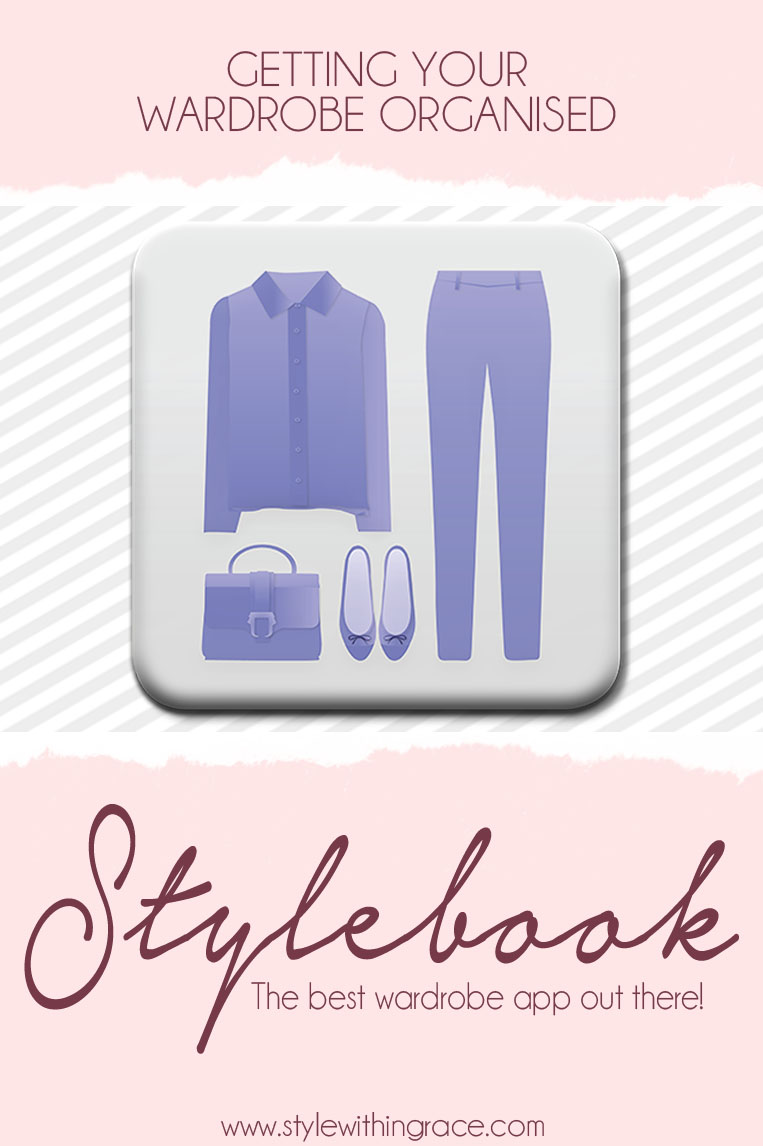 I have always wanted a wardrobe organising system like Cher has on Clueless. Even before all the wardrobe apps came out on mobile phones, I had started photographing all the pieces in my wardrobe and cutting out the backgrounds. I started off in Photoshop, just mix and matching my clothing into outfits. I gave each mobile app I could find a try but with most of them you couldn't cut out the backgrounds and they generally just didn't satisfy my styling needs but then I found the mobile wardrobe app above all others. Stylebook…. It has everything you could possibly need for organising your wardrobe and more for the small fee of $4.99. I never buy paid apps but this is my one exception. This is the secret to my outfits of the week.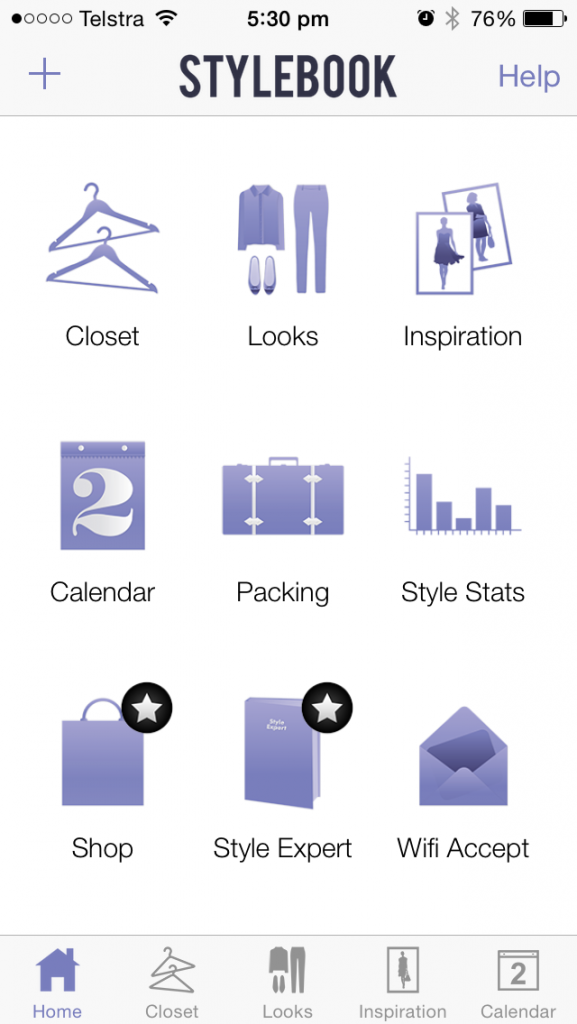 Closet
Not only can you take photos of all your clothing and then proceed to cut them out within the app, you can also record any details about the item that might be helpful. Organise into descriptive categories and always be able to find the item you are looking for. You'll never lose a piece of clothing to the back of your wardrobe again.
Looks
Create mini mood boards. Keeps a history of when you wore an outfit. Store notes, tags and seasons for each outfit so you can search outfits by categories or note keywords. Share via e-mail, Facebook, Twitter, and Tumblr directly from the outfit editor.
Calendar
The calendar keeps track of what you are wearing each day. It helps the app figure out what you are wearing most and what you haven't worn at all. Each month it gives you your most worn piece and which piece is the best value.
Inspiration Library
This is a place for all your inspiration from celebrities to runway models, look-books to street style. I didn't really use this feature much when I first downloaded this app but since then I have seen the value in it. I save all my outfit inspiration that I find on Pinterest into here so that I can base my outfits around my favourite combinations.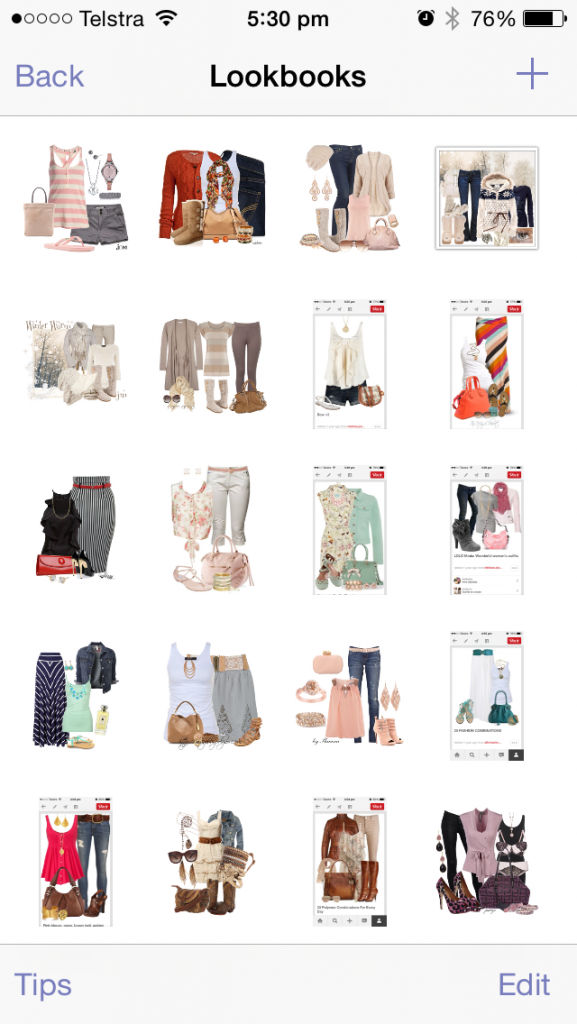 Style Stats
Style Stats is a very handy section which lets you know how much you've paid all up for your wardrobe and which colours you have the most of. You can then look at all the items of the one colour to help find matching items. You can also see which outfits and pieces of clothing you've worn the most and the least. It's a great tool for helping to cut down your wardrobe as it makes blaring obviously which pieces are getting used and which you could do without.
Style Expert
This section has some interesting and helpful articles and tips on everything to do with fashion. The style guides and Q & A's with style experts are the most helpful. As well as organisation tips, clothing care reference guides and an expert tailor you can supposedly send your questions to. I haven't used the last one myself but it sounds good.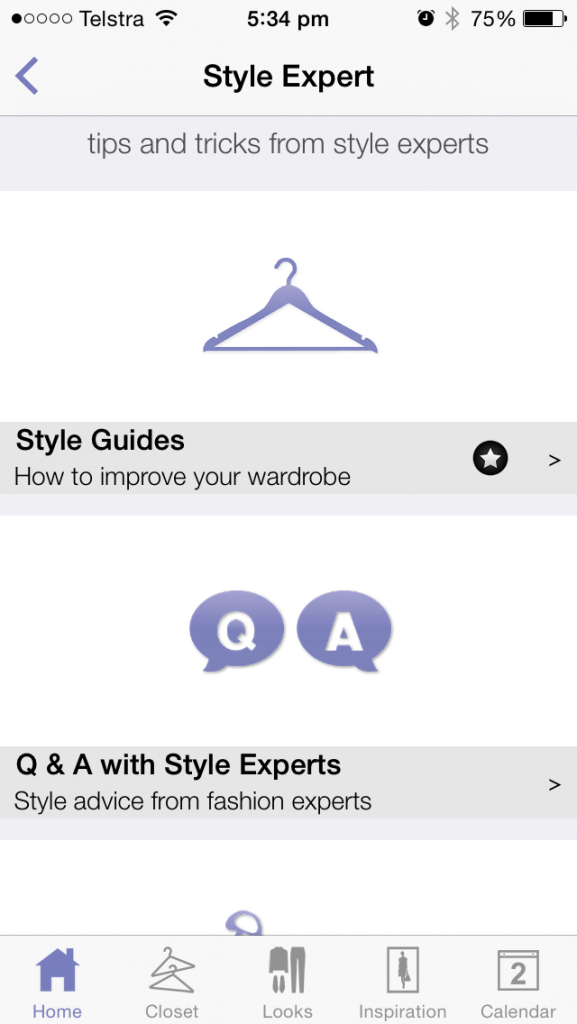 Size Tracker
In the size tracker you can save your body measurements (e.g. waist, in-seam, hips), clothing sizes by type 
(e.g. Tops, dresses, shoes) and save exceptions for different brands. It's the perfect app to keep it all in one place.
Shopping
I don't actually use the shopping section, as it doesn't particularly include the stores I would buy from but I could see how this would be great too. You can search by store or brand and add filters for colour, category and price. You can also create looks with pieces before you buy to make sure they go with pieces from your existing wardrobe. If only the stores were Australian! You're in luck if you're from America though.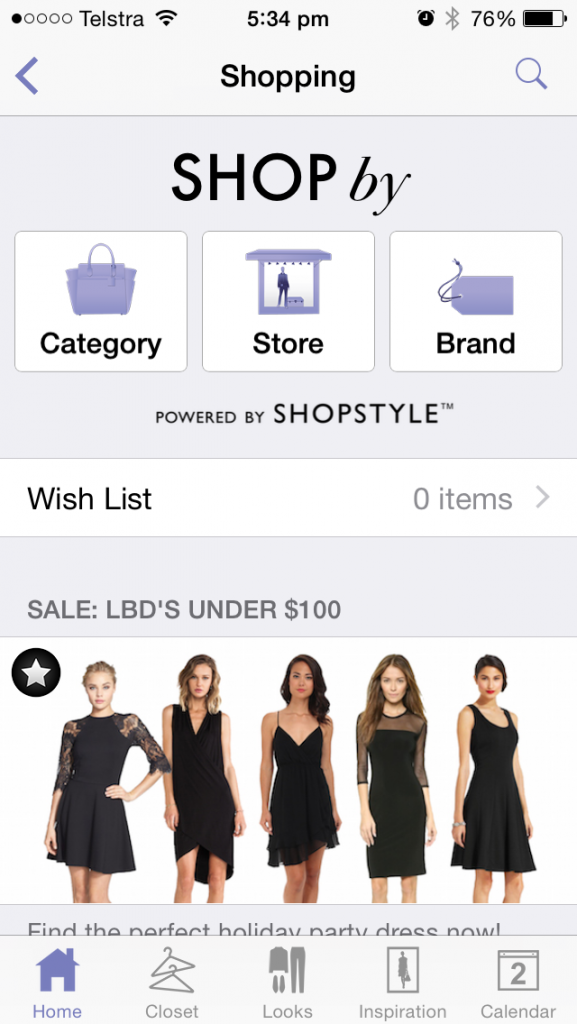 Packing
The packing section helps you figure out what you would take on holidays with you to different destinations. I used this recently on my cruise to Morton Island. You can add looks for each day you are away and it will put every clothing item included in those outfits into a check-list of items you need to pack. The only downside is that you can't save which items you've already checked off and packed if you are not packing all at the one time. I find this section helpful in planning out capsule wardrobes too. I used it for my #ThirtyinThirtyApril Style Challenge.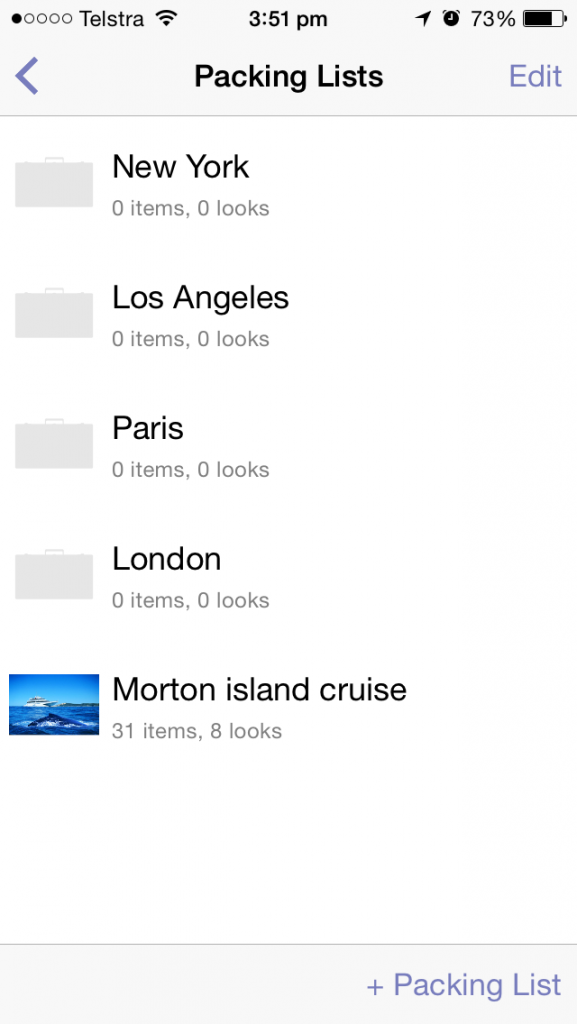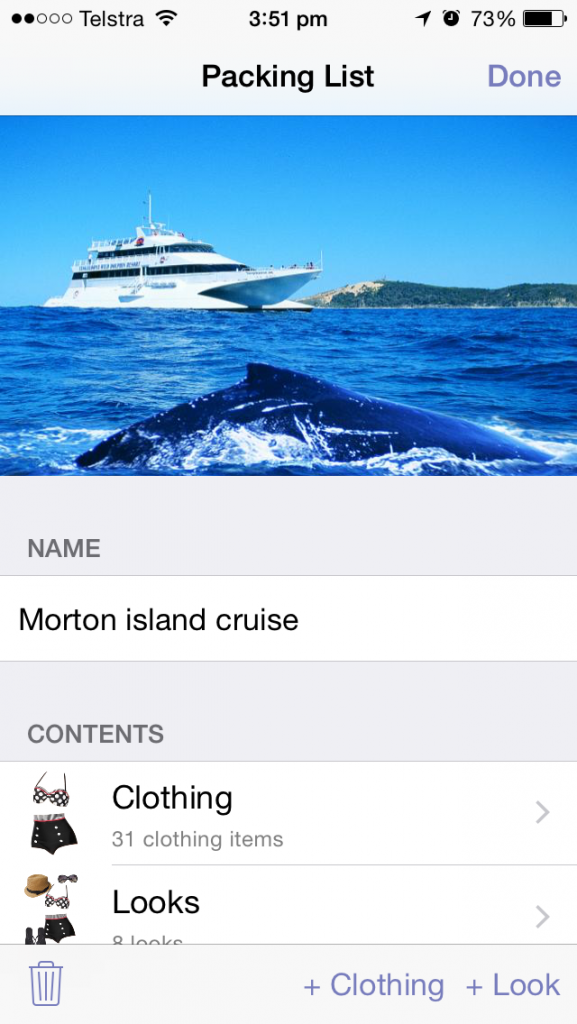 This is just my personal experience with the app. I am completely addicted to it and use it everyday but I do understand it's not for everybody. You have to dedicate a significant amount of time when you first download it to taking photos of all your clothes and entering all the data into the app. I did it a little at a time. Every day I would photograph what I was wearing that day so the task didn't seem so monstrous. Now that all my clothes are already in there, I only have to add any new purchases I make. I can usually find pictures online of recent purchases which are professional looking and often on white backgrounds already. I think it's worth the initial effort for all the organisational prowess that the app offers.  If you want more details best to go to their very informative website.