What is a Style Uniform?
Style Uniforms have been a bit of a thing for quite a while now but if you're still not sure exactly what it is, let me explain. Basically, a style uniform is a formula for getting dressed every day. You can wear the exact same items each and every day or you can wear different items in the same category and just use your style uniform as more of an outfit blueprint. It is an outfit that fully encompasses your style and personality and makes you feel super confidant to wear.
Celebrity Style Uniforms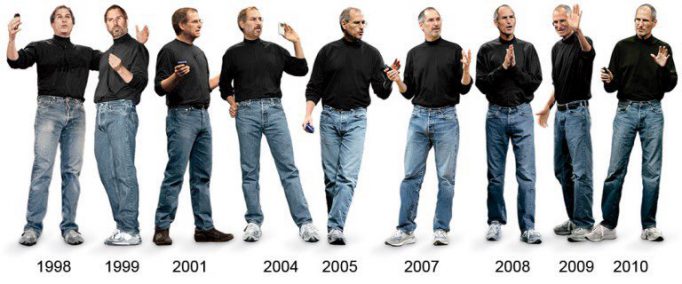 One of the most well known celebrities that jumped on the style uniform band wagon is Steve Jobs. From about 1998 onwards, he wore a black turtleneck, blue jeans and New Balance sneakers pretty much ever single day! Mark Zuckerberg has a similar look, wearing a grey tee and jeans very regularly. Perhaps he took the lead from Apple's founder. Steve Jobs is the extreme but there are other celebrities out there who have more of an outfit formula for their style uniforms rather than wearing the exact same pieces.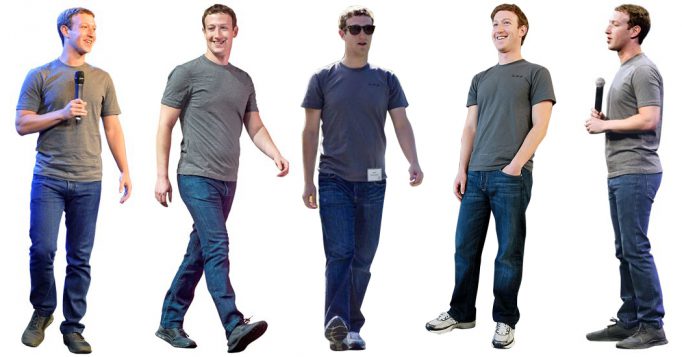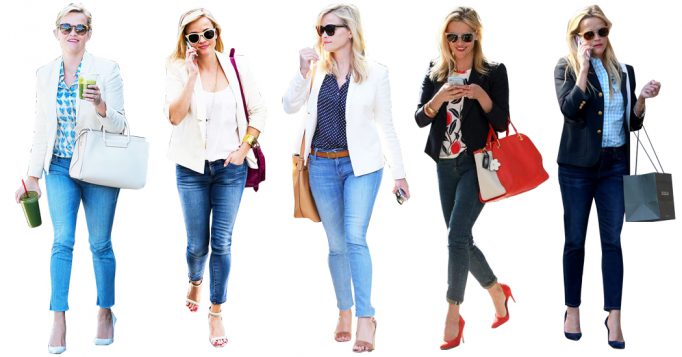 An example of this is Reese Witherspoon who I am particularly fond of in Legally Blonde. Unlike her character Elle, who's style uniform just seemed to consist of the colour pink, Reese has chosen a sophisticated and classy outfit formula to replica each day. She is often seen wearing jeans and a blazer paired with some classic heels. She also seems to be quite fond of sunglasses. Another example is Johnny Depp who continuously seems to show up in jeans, a button up shirt, a vest and a ton of various scarves and chains. The hat seems to be a signature piece for him too.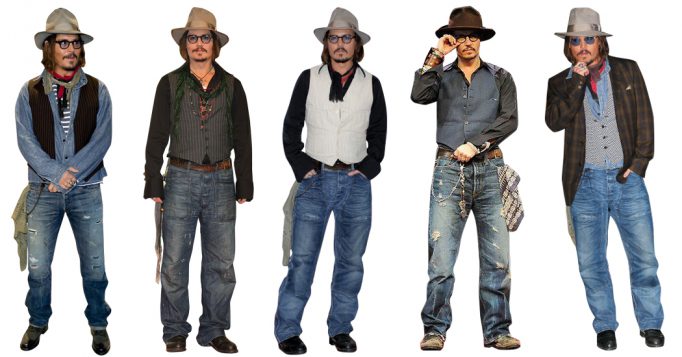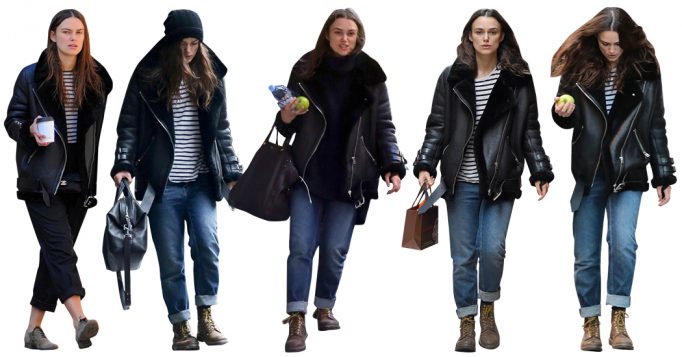 Other celebrities that seem to have a style uniform are Keira Knightley, Halle Berry and Kim Kardashian. Keira seems to stick with her favourite leather jacket, cuffed jeans and boots with a striped t-shirt above, adding a few variations every now and then. Halle Berry is a big fan of the matching pant suits sets paired with heels! The colours and patterns may be different each time but the basic silhouette of her look remains the same. Lastly Kim Kardashian, loves her tight body con dresses paired with heels which I'm sure is no surprise to you all!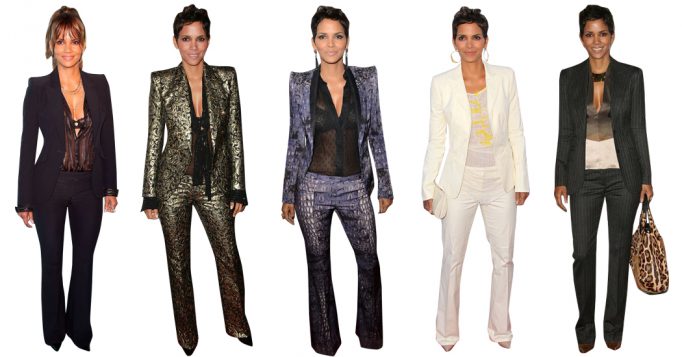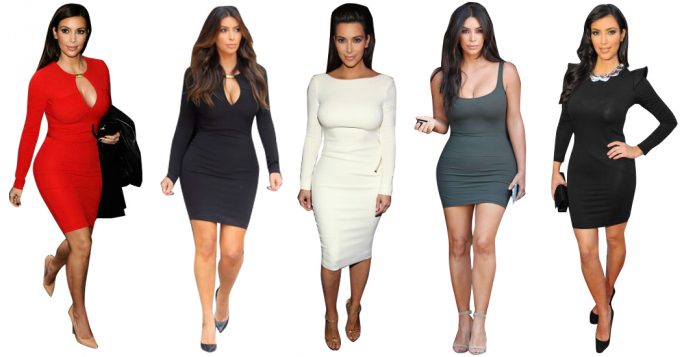 Why have a Style Uniform?
If you are one of those people who are really into fashion and enjoy shopping for clothes then you may be asking why would you want to have a style uniform. If you are on the other side of the coin and find getting dressed in the morning a real struggle you might be able to see where a style uniform would come in handy.
Dressing according to a style uniform makes getting dressed in the morning quick and easy because you already know what you are going to wear. Thus taking some of the decisions out of your day. "The funny thing with decisions is that when you make them, you actually expend mental energy. If you make too many decisions in too short a time frame, you significantly reduce your decision-making ability. This is known as decision fatigue." (Harper, 2016) By having a style uniform, you are reserving you decision making energy for more important matters.
A style uniform doesn't only help you in the mornings, it also helps you when you are buying clothes. It makes shopping easier because you know exactly what to look for. It is also much more affordable because you can buy multiples of the same items when they are on sale. You are also going to buy less because you won't have those impulse buys. The other big reason to take on a style uniform? If you find something that works for your body and makes you feel confidant, why change it? Wearing the same types of outfits each day can also make you more memorable and distinctive.
How to Create Your Own Style Uniform
If you want to try out the style uniform thing yourself than the first step you'll need to take is figuring out just what your style uniform is. Everybody has different likes and dislikes and different occasions they need to dress for so your style uniform should be unique to you. That's not to say you can't take inspiration from some of the celebrities above or others outfits you spot that you love. But you need to keep in mind that what works for them, may not work for you. You need to go on this journey of discovery yourself to find the perfect style uniform for you.
Wardrobe Audit
The first thing you need to do on this journey of discovery is to take an audit of your existing wardrobe. Are there any pieces that you have a lot of? For me, I own quite a lot of pencil skirts. Which pieces do you tend to buy again and again? What colours do you have in abundance? Black and White are the top two colours in my wardrobe followed by pink. Once you have made note of your wardrobe, I would suggest recording what you actually wear for a month. The Stylebook app is a great place to do this in. You may have a lot of beautiful dresses but if you don't wear them on a day to day basis then they aren't going to make the cut for your style uniform. Do you notice any patterns of what you are currently wearing the most often?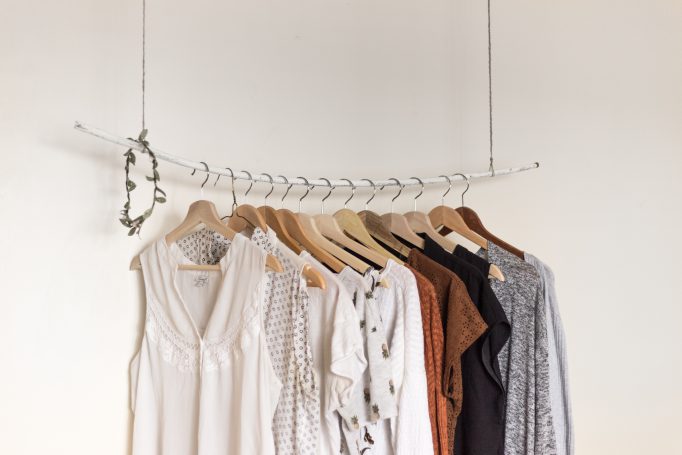 Also take note of which occasions you typically need to dress for. Are you a stay at home mom or do you have to dress for a professional work environment? "Your ideal style uniform should marry form and function, which means finding a practical yet stylish signature look that works with your lifestyle." (Collings, 2015) Throughout your month of recording what you are wearing each day also take note which outfits made you feel the most confidant. Were there any outfits which you got a lot of compliments on? "The best style uniforms are ones that make your body look its best." (Collings, 2015)
Outfit Inspiration
After you have fully evaluated your own wardrobe then I'd suggest making an outfit inspiration Pinterest board if you don't already have one. Pin all the outfits which really speak to you. Check out my Pinterest for lots of different outfit inspiration and wardrobe wonders and why not give me a follow while you're there? Once you have a collection of pinned outfits start to notice any similarities between all the outfits you love. Do you see more pants, skirts or dresses? Are there more bright colours and patterns or more neutrals? Write a list of all the words that you find in common in all the outfits you pin, including describing words like edgy or feminine. My style categories worksheet will help you out here too! Sign up to my newsletter to get access to it for free.
Here are some questions to ask yourself to help you come up with your style uniform:
1. What do you have a lot of in your wardrobe? Colours? Silhouettes? Exact pieces?
2. What types of pieces do you buy over and over again?
3. What outfit do you feel the most confidant in?
4. What outfit do you get the most compliments in?
5. Do you notice any patterns of what you are currently wearing the most often?
6. What occasions do you need to dress for the most?
7. What similarities do you see in your favourite outfits on Pinterest?
8. What words would you use to describe your style?
Put it All Together
Taking all you have discovered into consideration, start to craft together an outfit for your style uniform. Keep it simple! "A complicated outfit with lots of bells and whistles is hard to duplicate seven days a week every week. Your uniform should be appropriate or easily adaptable to a variety of social situations. Opt for moderate options — something that could work at an upscale venue, but can also be worn in casual situations without feeling too dressy." (Phillips, 2017) Once you have discovered your style uniform don't be afraid to spend a little bit more on the pieces that fit your formula because you know you'll be wearing them again and again.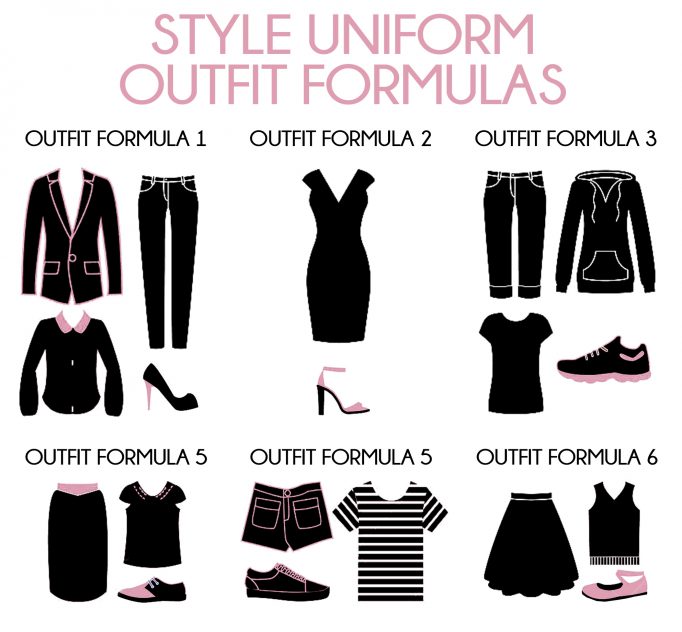 It's also a good idea to keep trends out of the mix. Otherwise you might have to change your style uniform every season when the trends go out of style. That's not to say you can't wear trends, but don't make the trend the formula. For example you might be particularly fond of the lace up trend. For your outfit formula perhaps say it is a top, jeans and ballet flats. With this simple formula you can change it up and wear lace up ballets flats sometimes and other times wear a lace up top but if those trends go out of style your style uniform still works.
My Style Uniform
Before writing this post I had been considering what my style uniform would be for quite some time. It was really hard to pinpoint just what items would best be a representation of my personal style. But after following all these steps and answering the above questions I have come up with my style uniform. Or rather I have kind of come up with two style uniforms. There was a huge difference between my work outfits and my casual weekend items. It was hard to marry the two together to create one style uniform that fits all. So I have two outfit formulas because who says you just have to have one style uniform anyway right?
My work style uniform is a pencil skirt, top and heels while my weekend style uniform consists of shorts, a crop top and sneakers. If I had to choose just one formula it would have to be less specific. The pencil skirt would still be the main item but then it would have to be any kind of top and any kind of shoes because I ain't wearing heels on the weekend. Not when I'm lazing around the house or when I actually have some walking to do.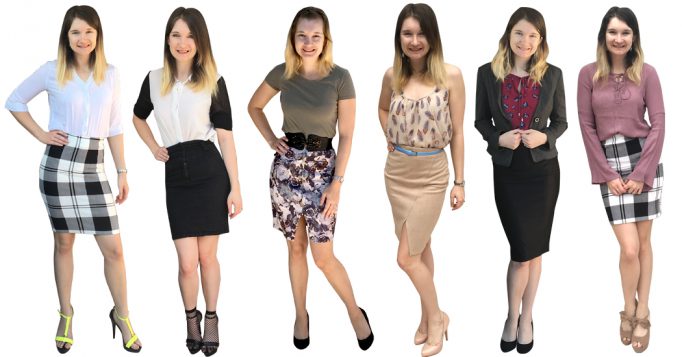 With my new found knowledge of style uniforms, I decided to make this a bit of a style challenge. I am going to wear my style uniform for a week and create a video about it on YouTube to see if the whole concept is for me. I also wanted to see if I could notice any improvement in my decision making fatigue, not that I have all that many other important decisions to make on a day to day basis. I'll be filming it this week. Check that out to see how I went. What would your style uniform be? Are you like me and would want two style uniforms? Share your outfit formulas below in the comments with me. I'd love to see what they are.