I have been so slack this year when it comes to posting and it seems like forever since I did my nails so when I was invited to go out for a girly drinks night, I thought what a good opportunity to give myself a manicure. My outfit for the night was yet to be determined so when I did my nails so I chose something fairly neutral that was glamorous but would also go with everything.
I used stripping tape on my pointer finger to create a negative space design which was something I hadn't done before and I think was really effective. On my ring finger I did a similar design except revealing the silver under the white. The ring finger is my favourite! The middle finger did not turn out as planned at all, as my stripping tape got stuck and then ripped off without actually having come off all the way. There wasn't much I could do so I painted over the half design as I didn't want to have to completely start again with that finger. Yes I'm lazy. This whole process took me like 3 hours to do as it was. Granted though my attention was on the TV shows I was watching as well. I'm fairly happy for the first nail design of the year.
If you like the geometric type nail art designs have a squizz at Silver and Black Nails and Black and White Geometric Nails.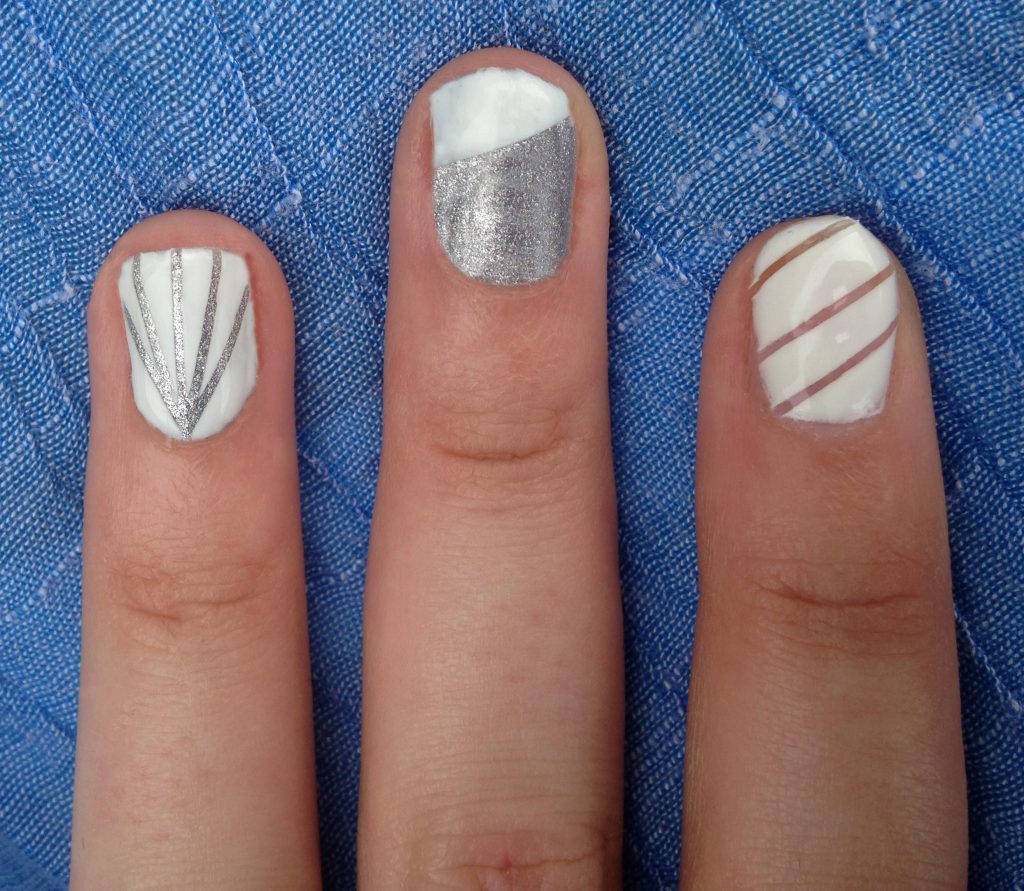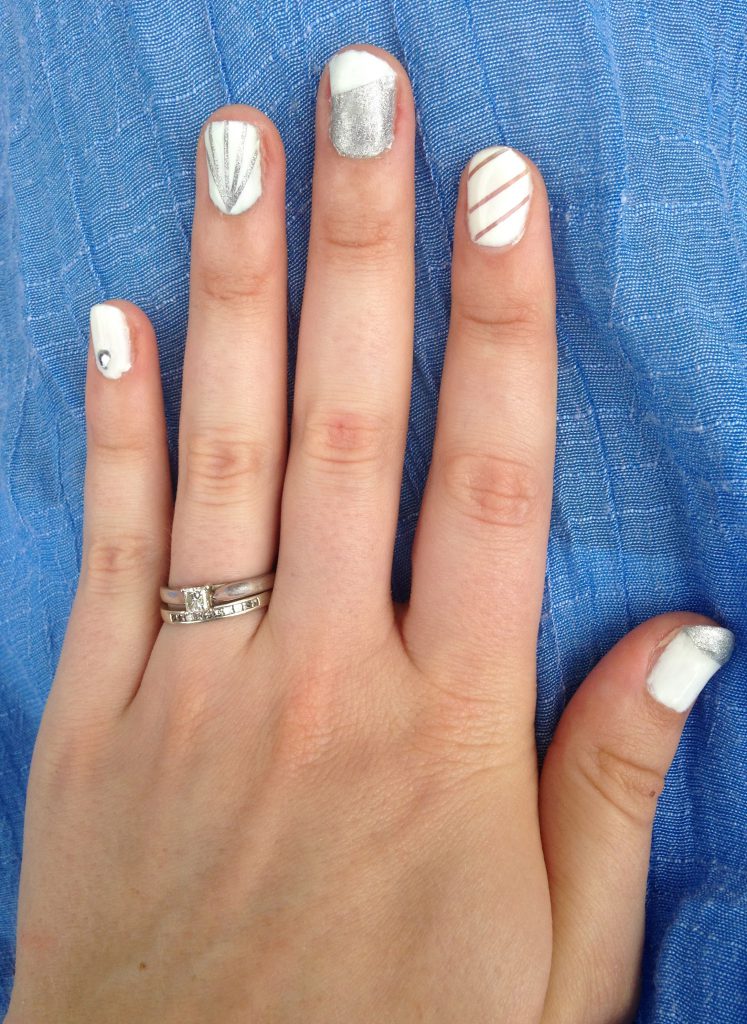 What I used this week:
– Addictive Top and Base Coat
– Addictive Silver
– Addictive French White
– Stripping Tape
– KDS Cleanser Plus
– 9W Nail Art Lamp