This week all sorts of pink with everything bling! Recently I have really gotten into watching Nail'd It, a new show where very inspiring nail art technicians compete against each other to have the chance to win $100,000. Each week is a different theme, split into the Quick Dry challenge which is more wearable nails for the everyday and a long 6-7 hour challenge which is very high class fashion nails. When I usually do my nails, I have a feature nail and then all the rest are the same colour and pattern but after viewing all the very creative designs they make each week on the show, I was inspired to do a different design on each nail. I still stayed relatively simple because I am no where near as good as the competitors but I think this is a step up from what I normally do.
Not long ago I bought some really cheap stripping tape online from eBay and wanted to try it out so most of my designs were based around that. I tried to do some geometric patterns with glitter polishes over the solid but they don't stand out very much. All in all I'm happy with my design. It goes with every outfit I've worn this week. I'm going to try and keep doing a different design on every nail for all my future manicures.
Some other super girly and pink nail designs you should check out include Simple Pink and Silver Wedding Nails and Pink Spotted Nails.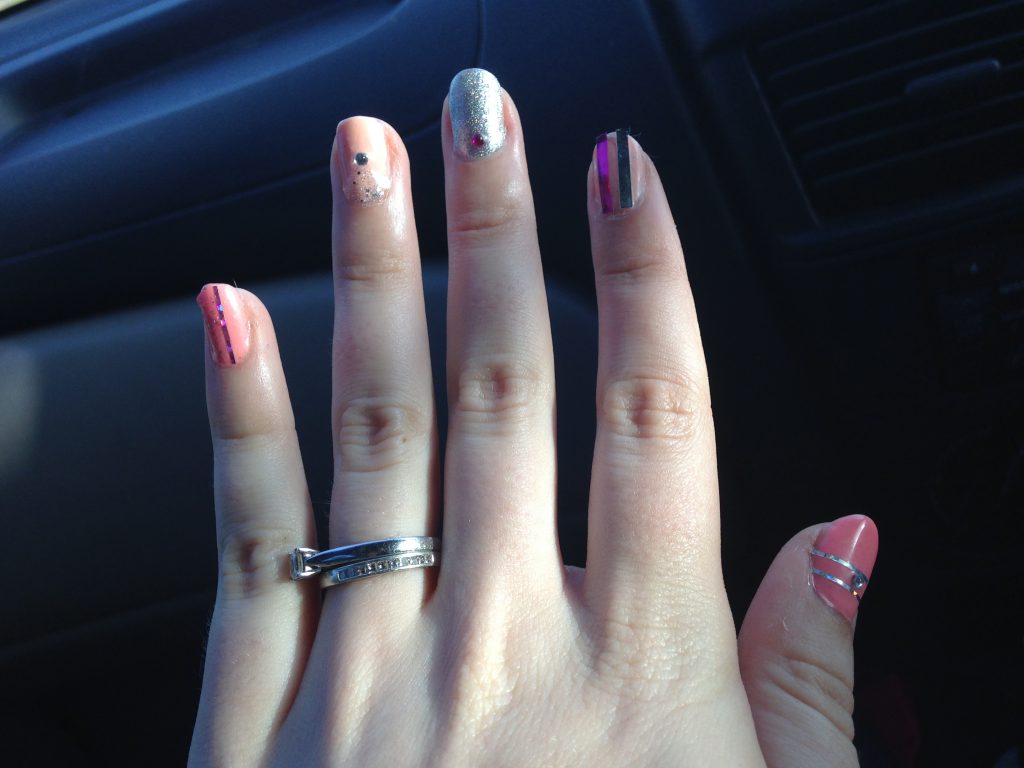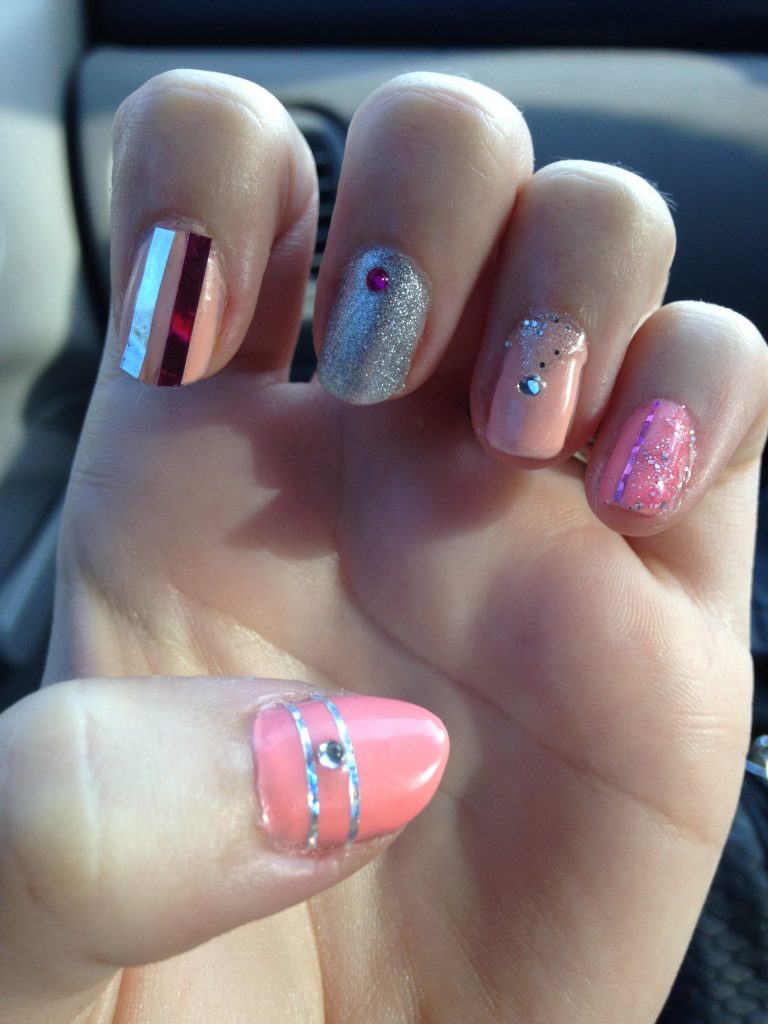 What I used this week:
– Addictive Top and Base Coat
– Addictive Peaches and Cream
– Addictive Strawberry Cream
– Addictive Silver
– Addictive Shimmer
– Addictive Soft Pink Diamonds
– Stripping Tape
– Nail Diamantes
– KDS Cleanser Plus
– 9W Nail Art Lamp