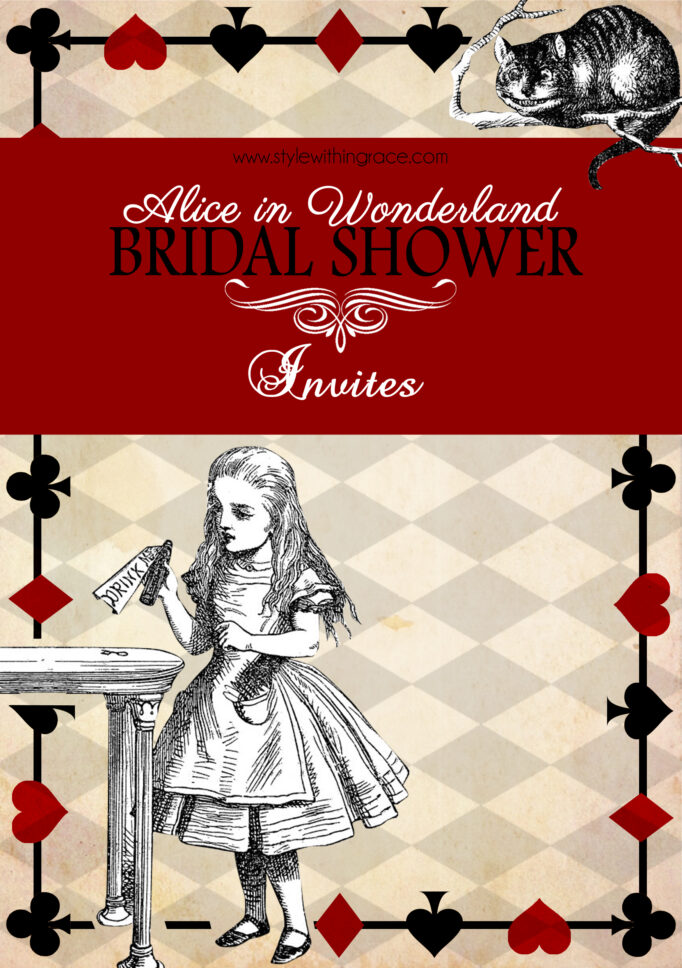 Check out the all the mischief we got up to on our Alice in Wonderland themed bridal shower in the first post in this series… or it's off with your heads! Done? Good now onto the how I made the invites.
There were many options out there for Wonderland themed invites but I wanted to put my own spin on it. I decided to make them look exactly like playing cards complete with the patterned back. I actually did up two different patterns for the back, a diamond pattern and a heart pattern. The final product ended up having the heart pattern but I liked them both. Which one do you prefer? The invites were printed at double the size of regular playing cards as I thought they would be too small to read otherwise. This size fit perfectly in a regular sized envelope too.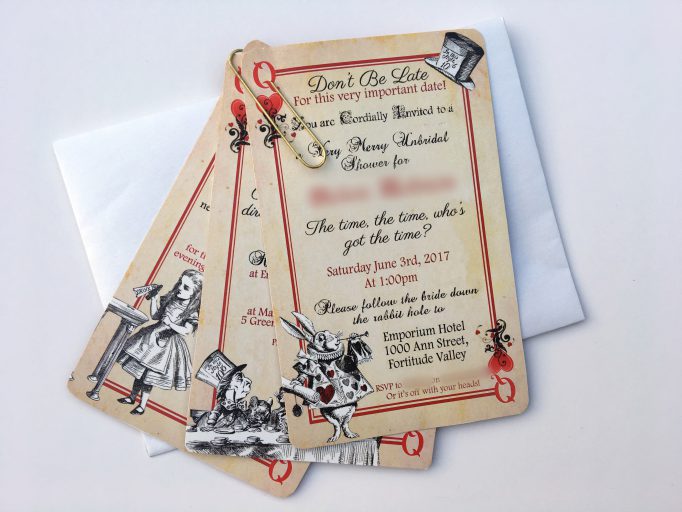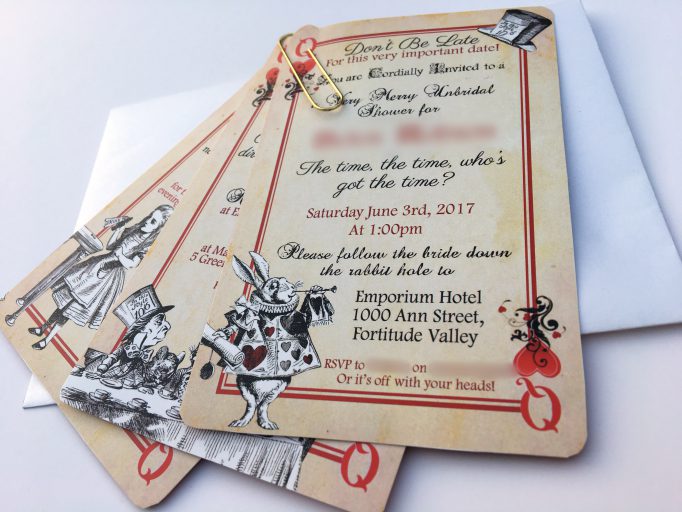 One of my other friends figured out the wording for the invites complete with quotes from the movie/book. I used four different fonts to create that somewhat eclectic, "We're all mad here" effect. The original drawings from the book were included to compliment the black, white and red monochromatic colour scheme. While these were DIY invites, I mostly DIYed them in Photoshop. They weren't really as crafty as some of my other invite designs. But that's good news for you because you can just change the details and print them off for your own use. (Scroll to the bottom of the post to download the free editable Photoshop files)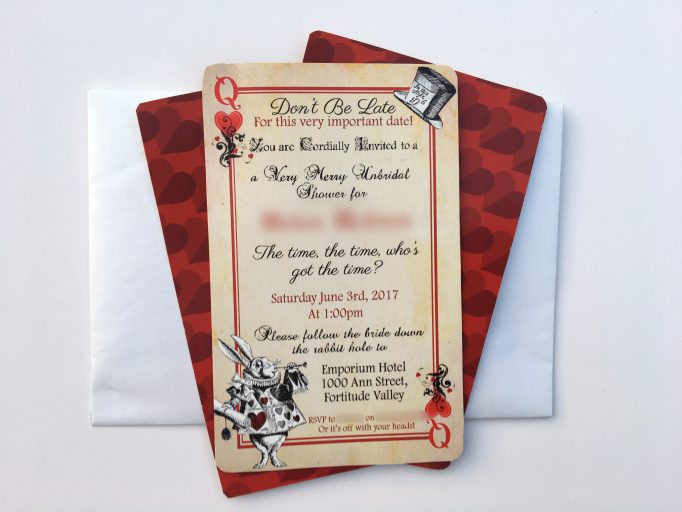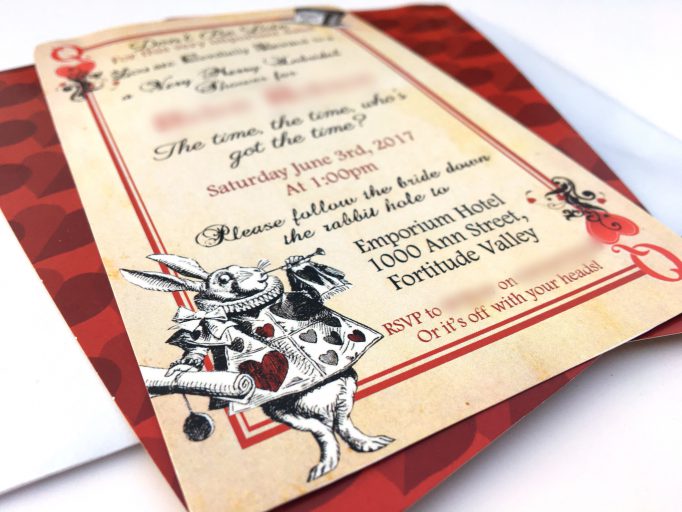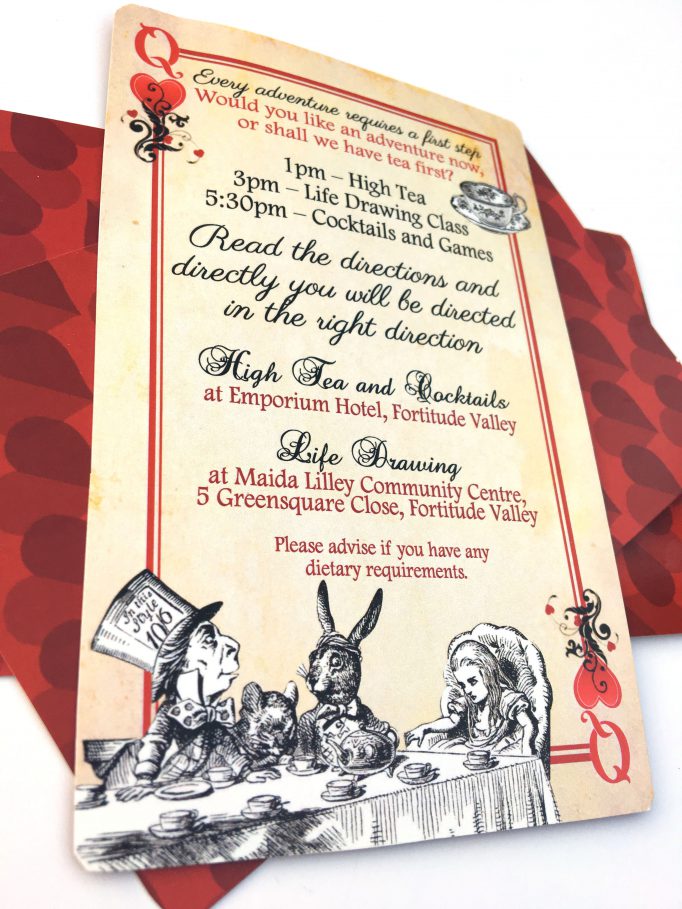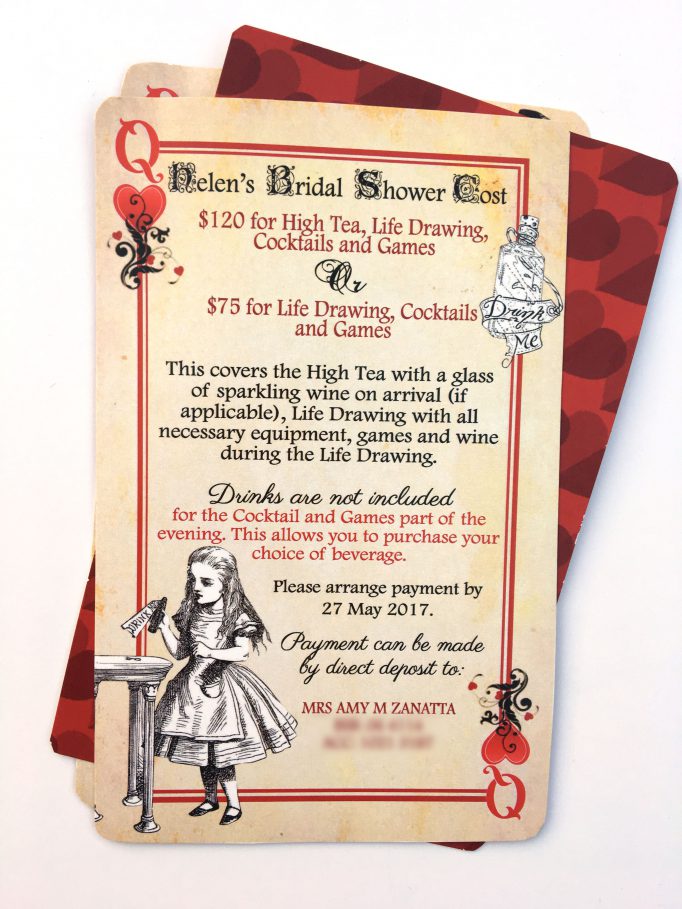 Printing
We got them printed double sided at Officeworks, 2 cards to an A5 page on 300gsm gloss paper. We invited 15 people so ended up printing 10 of each as you couldn't print any less than 10. There were then 5 invites spare. All up it cost us about $42 as I already had some nice glittery standard size white envelopes at home. We cut them out ourselves and then paper clipped them together at the corner. As you can see the glossy print while being the cheapest option also had the same looking finish as real playing cards.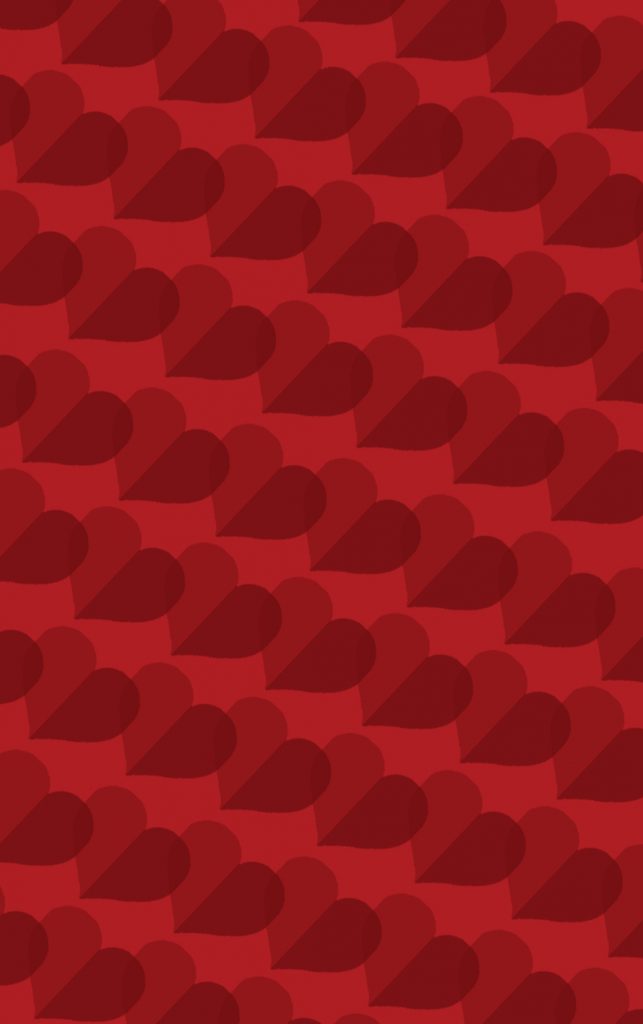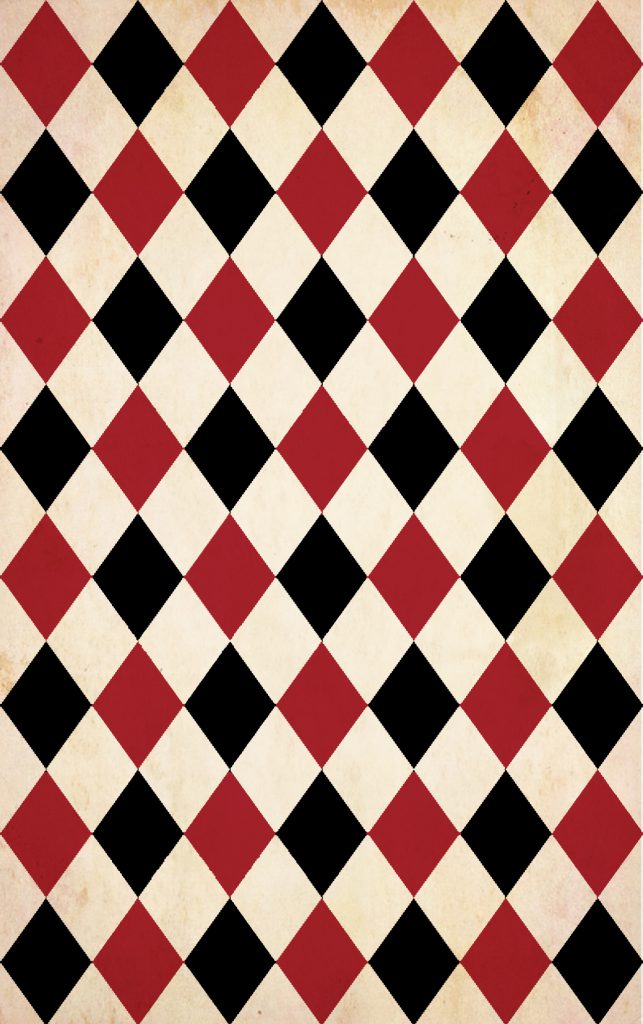 Everyone was so thrilled with how they turned out and I couldn't be happier. I love the look of them! What do you think? Keep in mind I still may take off your head. Lol jokes. Let me know if you need any more help or details with using the templates if you download them and tag me on your Alice In Wonderland Bridal Shower Pictures on Instagram @stylewithingrace. If you're looking for some Alice in Wonderland themed bridal shower games, I've got you covered for that too. Head on over and check that out. Now after all that work, I think it's time for tea, don't you?