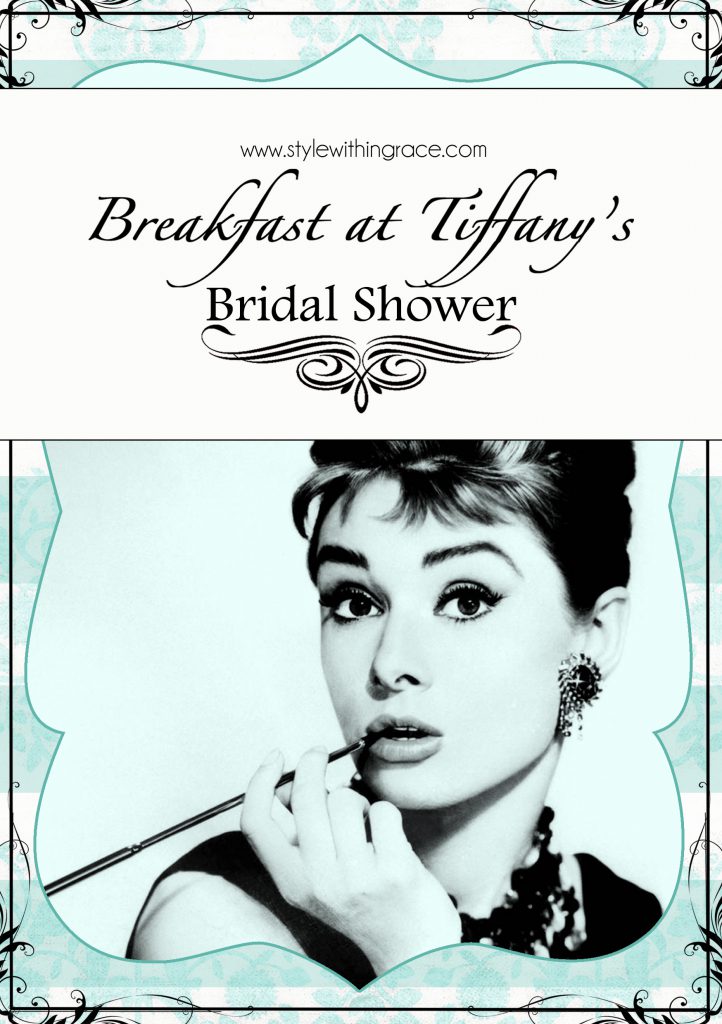 When my friend asked me to be Maid of Honour for her wedding this year I was completely thrilled. It was the first time I had been in the wedding party (apart from my own wedding). Little did I know how much planning was involved in organising a Hens Night/Bridal Shower. This is everything I planned for a classy hens as requested by the bride. She is a particular fan of Breakfast at Tiffany's so I themed it all around that.
We started off, you guessed it, having breakfast out the front of the Tiffany's store at the Queen Street Mall. We each bought whatever pastries we wanted, took some photos and played one of the hens games I organised for the day.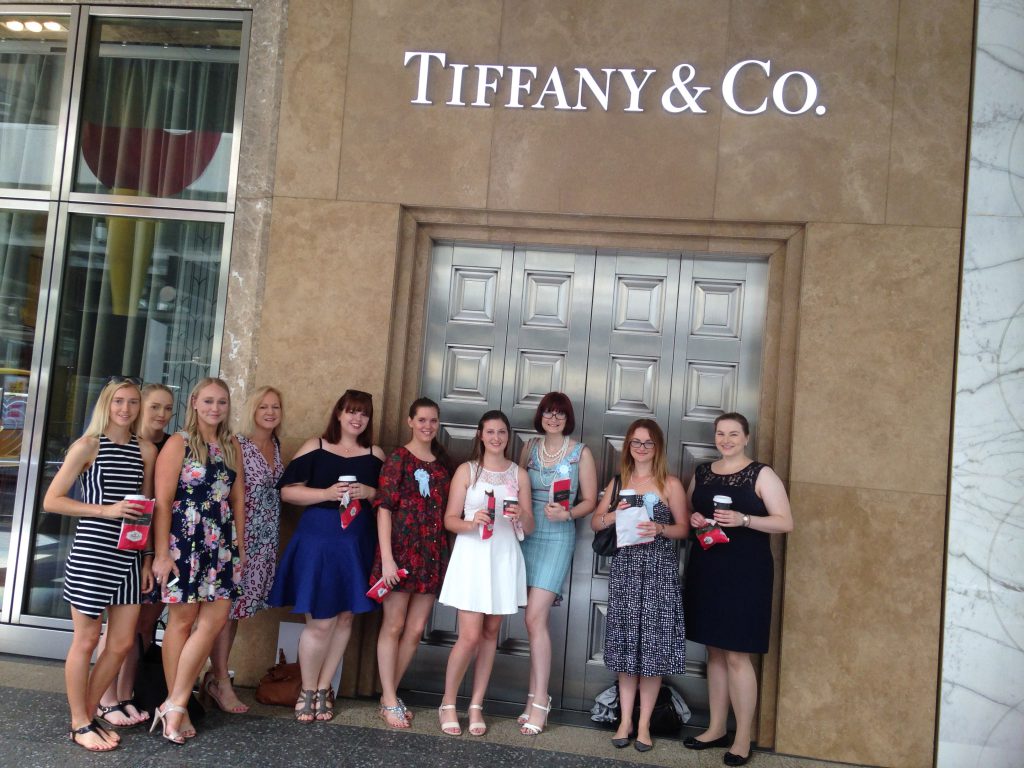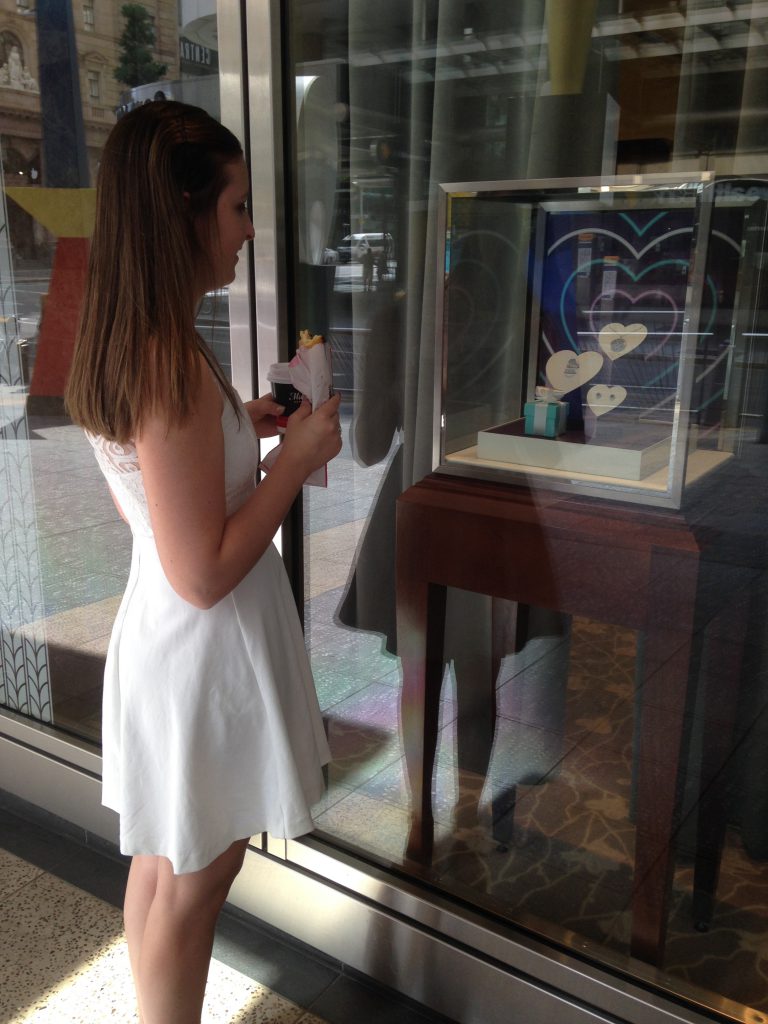 Our next stop was flower crown making with Flour and Bloom. They come to a location of your choice as long as you are within Brisbane, the Sunshine Coast, the Gold Coast or as far south as Byron Bay, armed with everything needed to create a fresh flower crown  – including all of the flowers and foliage, beautiful ribbons, materials and tools, even tables! The classes are $49pp (minimum 8 people) for a 2 hour long class. By the end, each lovely lady has a stunning flower crown to wear for the rest of the day. This was so much fun, easier than I thought it would be and I didn't want to take my crown off once I made it. I even wore it all day Sunday as well.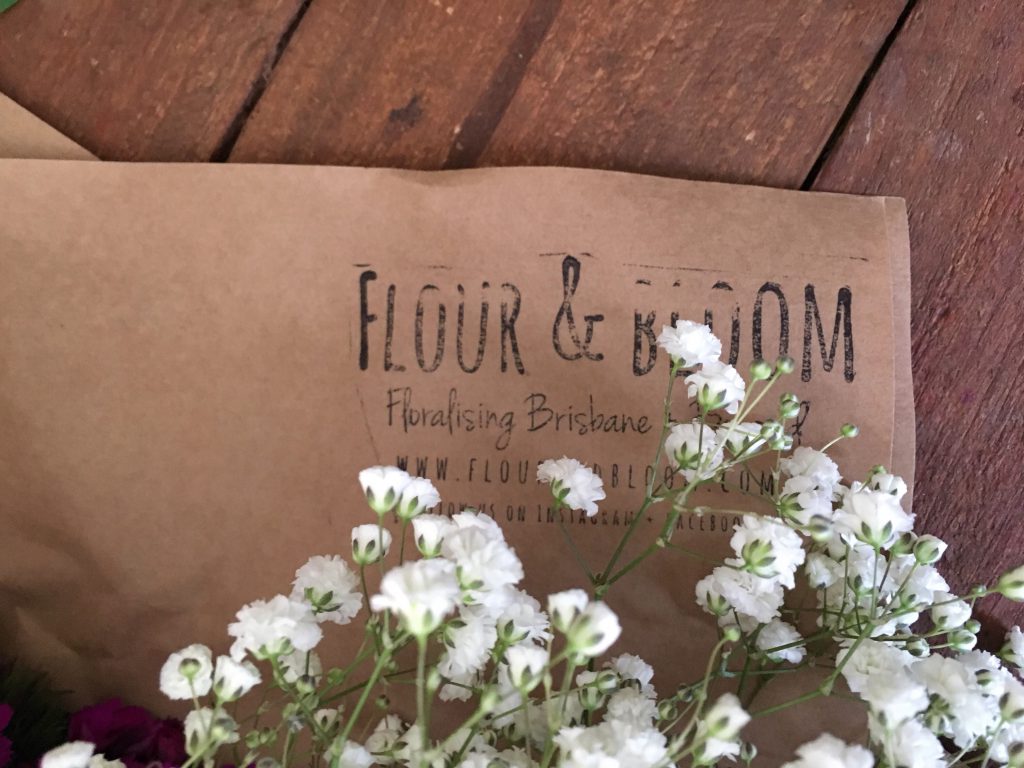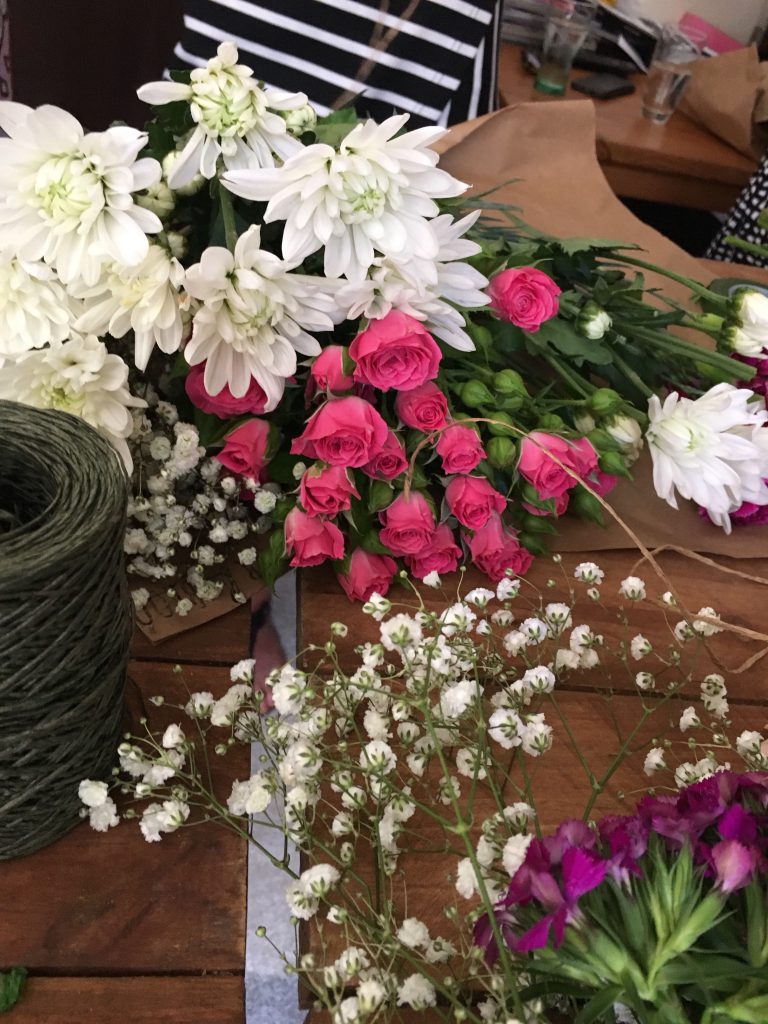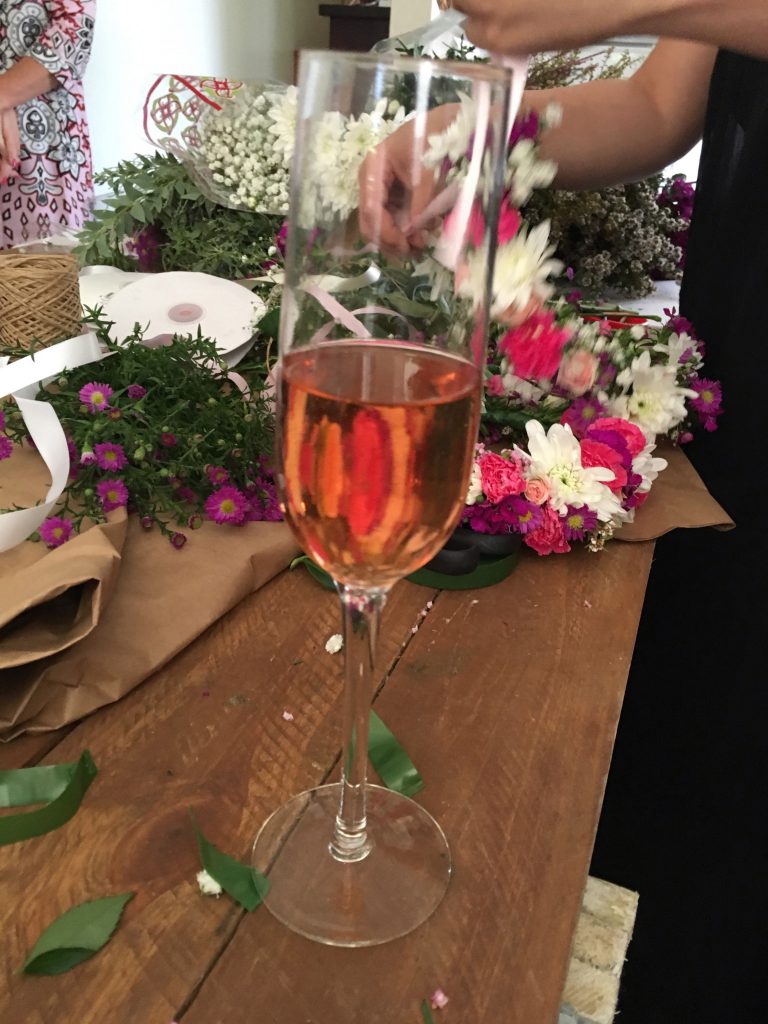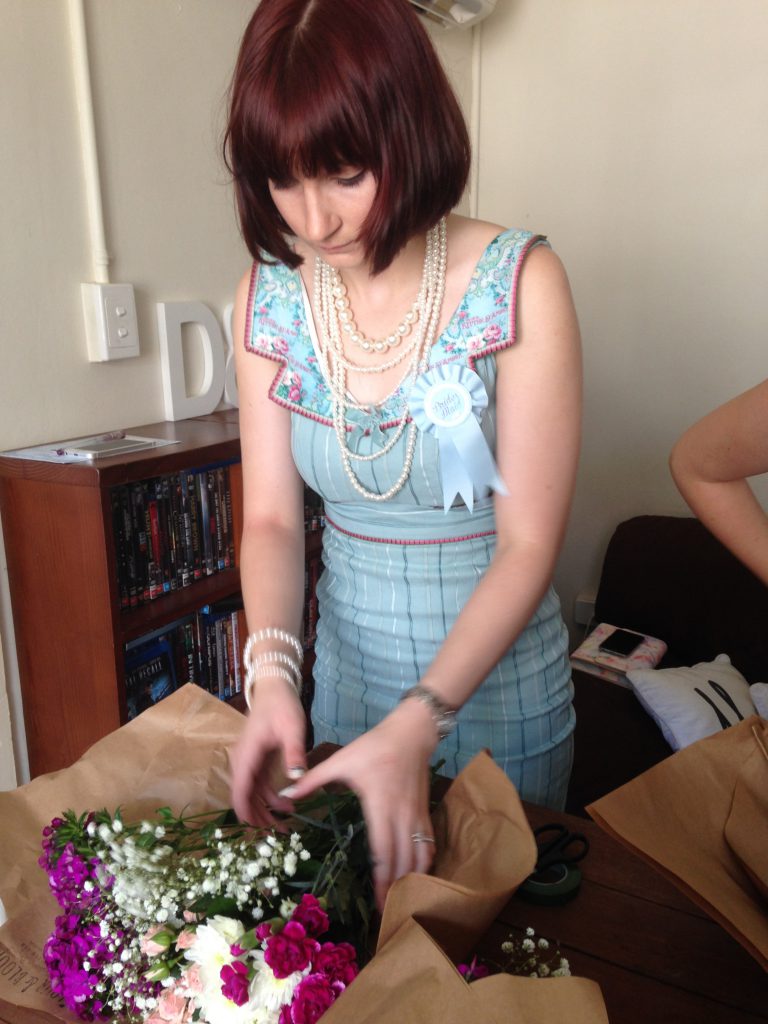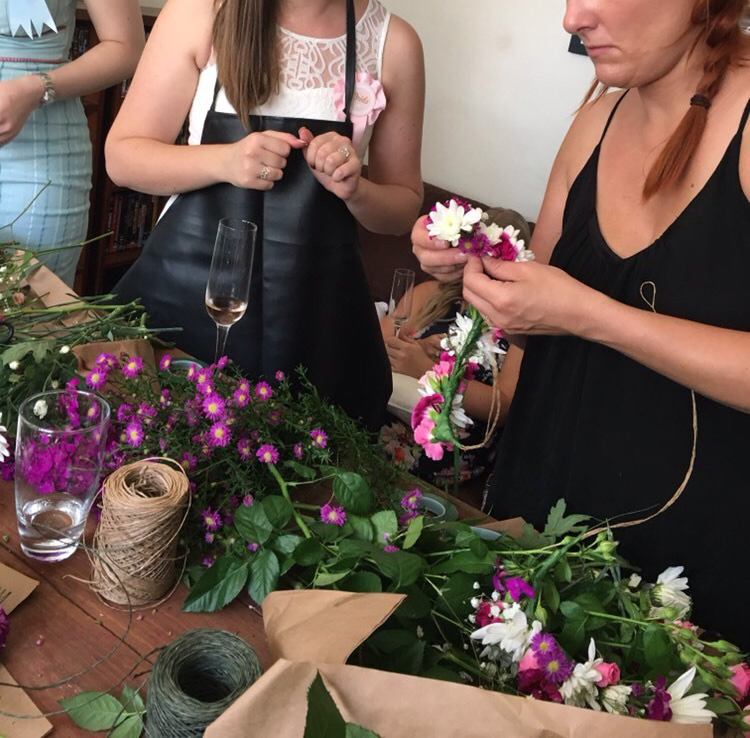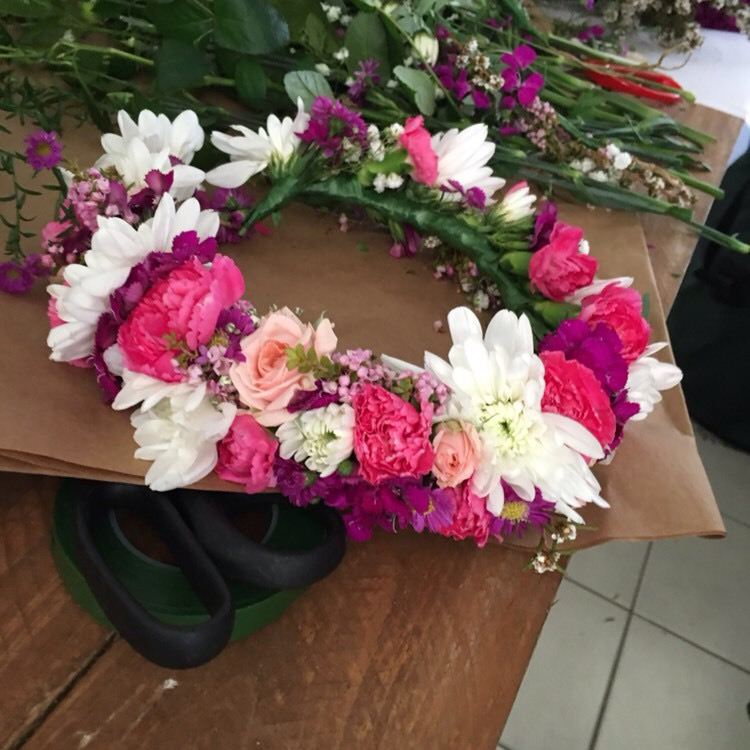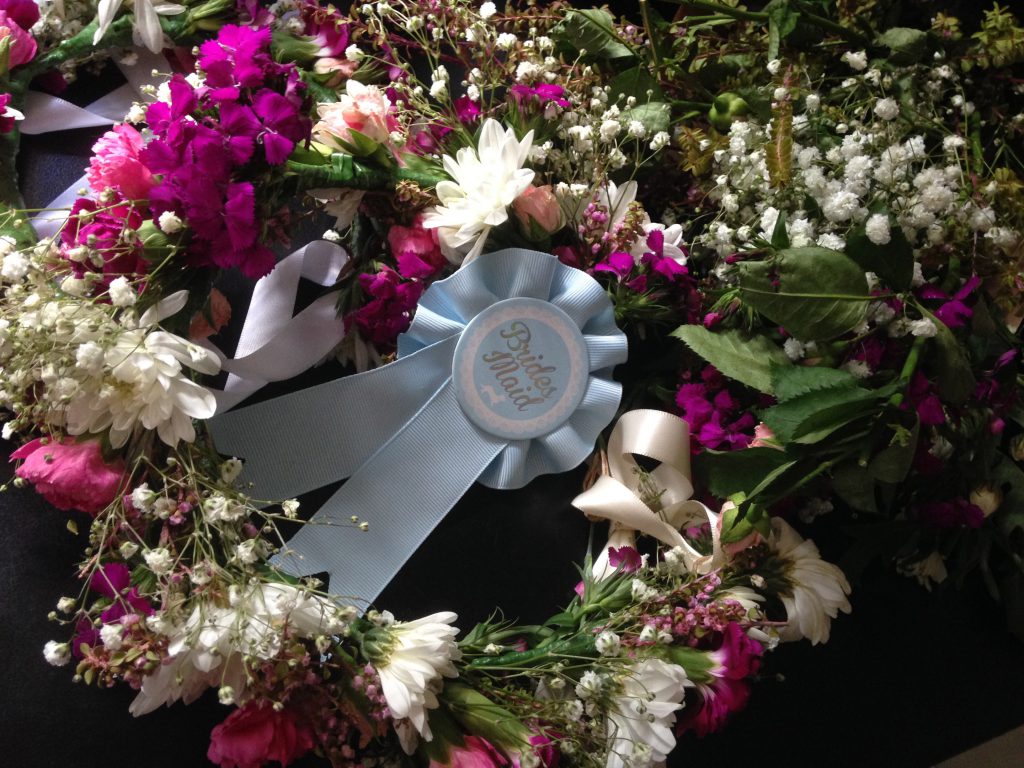 Continuing with the classy theme, we were then picked up in a limo and driven up to the Mt Coot-tha Summit Restaurant for lunch and some more fun hens day games. I managed to secure a 11 person limo for roughly $50pp with Brisbane Premier Limousines. They were very professional and the lady who drove us was friendly and totally cute in her vest and fedora. Lunch was up to everyone what they wanted to get. Most people got a mixed entrée plate and their choice of main dishes.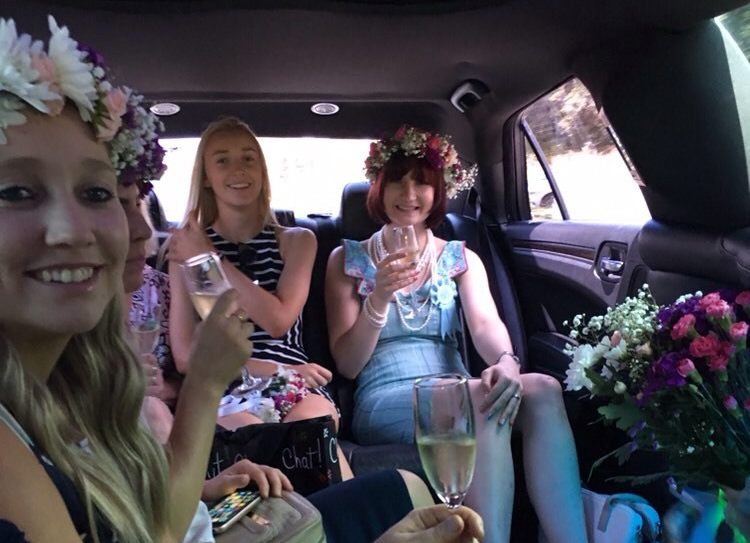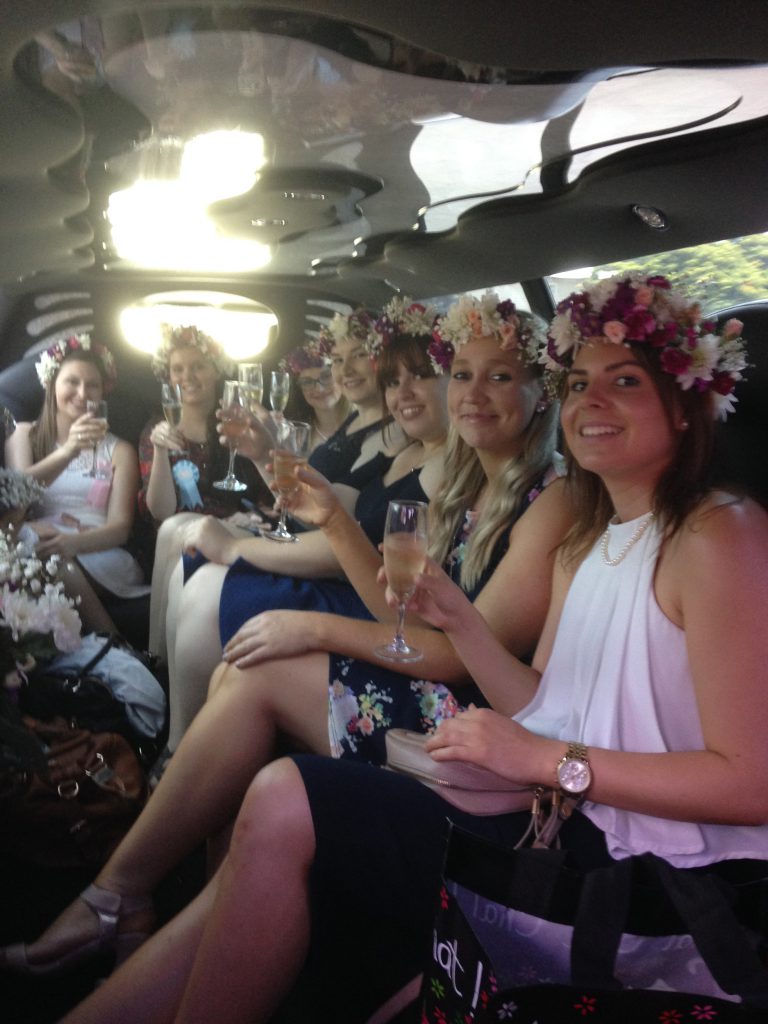 After a long lunch, I had the limo drive everyone back down the mountain, back to where we started,  so everyone wouldn't be stranded up the mountain. We took an "After" photo back in front of Tiffany's with anyone left by the end of the day.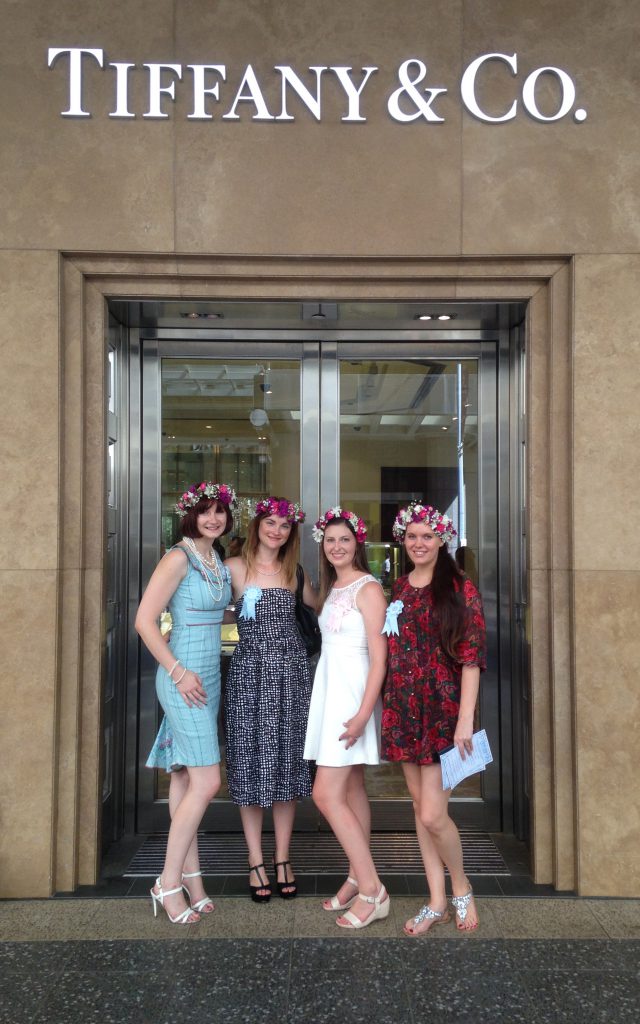 I managed to keep the costs fairly low in terms of Bridal Showers at a total of $105pp. I did end up paying for the prizes myself though but I didn't mind. They weren't too expensive and it turned out to be a great day so it was all worth it. I think everyone had lots of fun and the bride was happy with how it went and that's the main thing.
Links to the other blogs in this series
Breakfast At Tiffany's Hens Day Invites
Breakfast at Tiffany's Hens Day Games
Hens Day Keepsake Frame
Have a divine time darlings xx